Since Edge's integration with Chromium, users have been searching the web for "Chrome vs Edge" to find the better browser. Our previous post gave you the reasons to use Edge over Chrome. And today, we'll settle the debate and answer which is the better browser in 2023- Google Chrome vs Microsoft Edge, by comparing performance, battery, features, and more on Mac and Windows.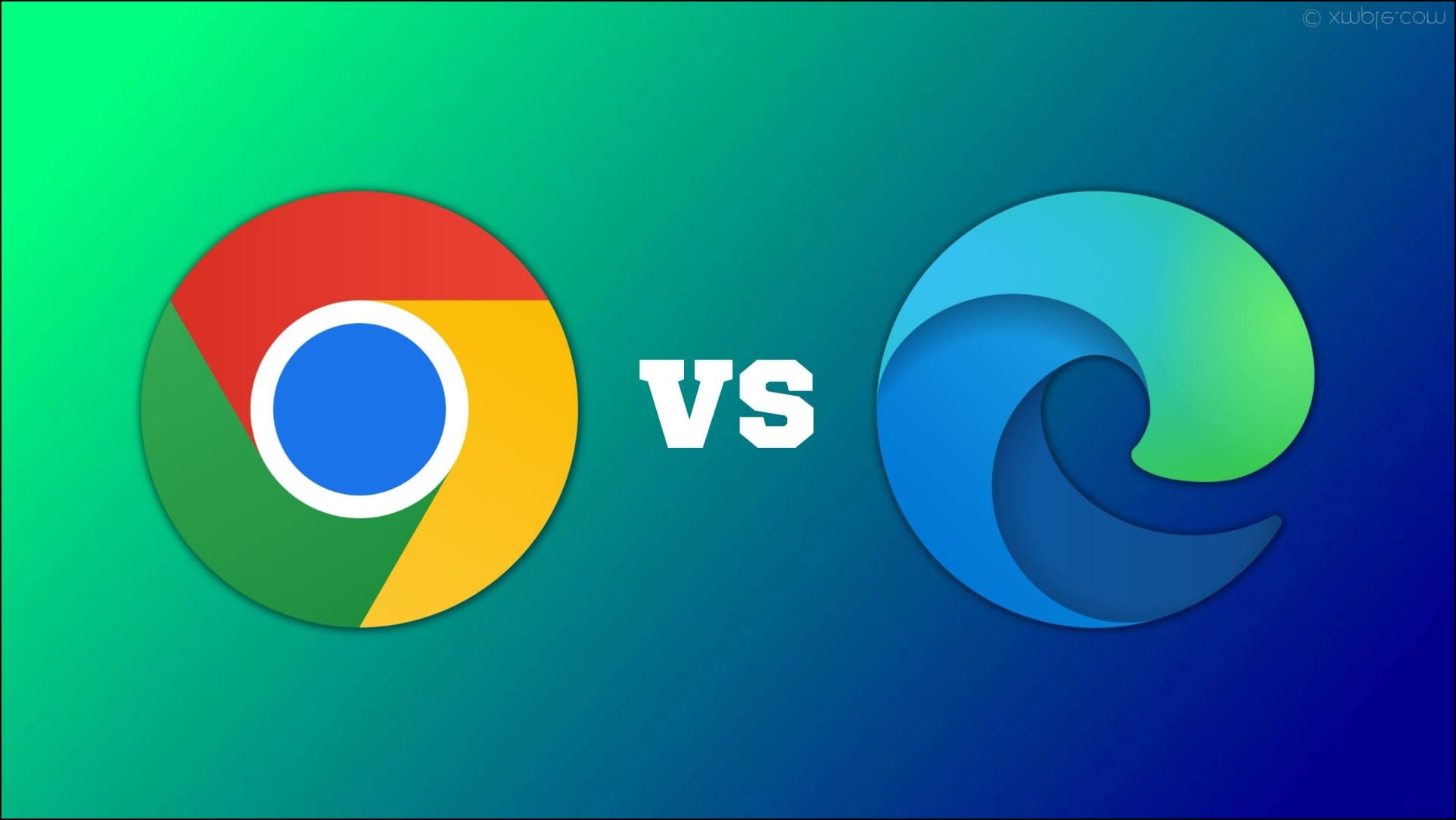 Google Chrome vs. Microsoft Edge Comparison (Mac, Windows)
Many consider Edge a clone of Google Chrome, but even though they may look alike, there are several differences between them under the hood. This is why we will go over different aspects of each browser which should help us get a clear answer.
Google Chrome vs. Microsoft Edge: User interface
A browser's interface is something you will spend the most time interacting with, so it is crucial to have a design and interface that is both easy to get used to and practical.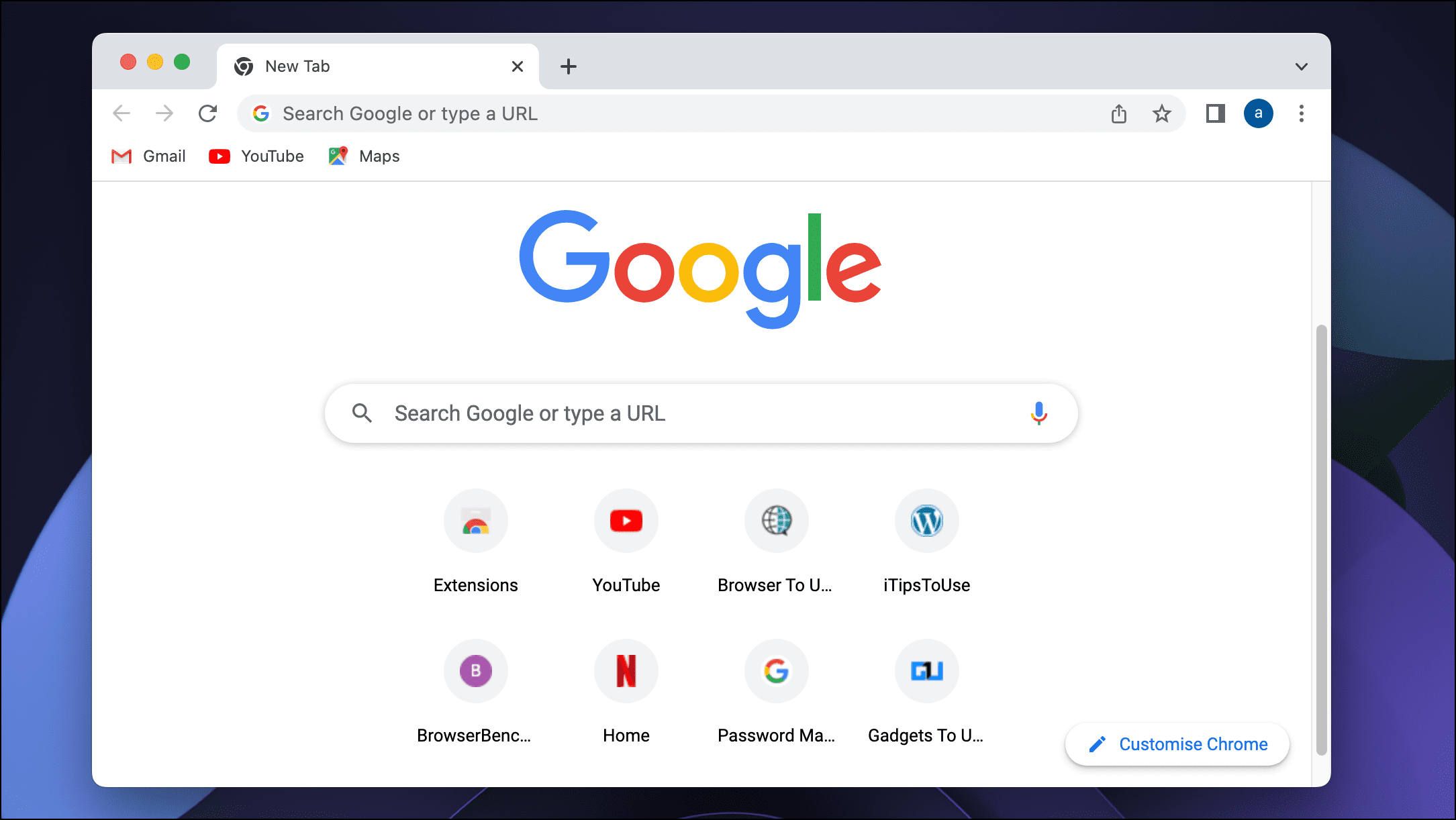 Both Chrome and Edge share a familiar interface, with Chrome being minimal and clean. The homepage on Chrome gives you access to the search bar, two rows of shortcuts, and a few important items like extensions, a reading list on the toolbar with most of its features hidden within the settings menu.

On the other hand, Edge tries to condense as much information and items in one place as possible. It will feel overwhelming if you use it for the first time. But it also comes with options to customize the page to your preference and make the browser truly your own.
Winner = Google Chrome
Google Chrome vs. Microsoft Edge: Extensions and Features
Even though both Chrome and Edge share a few similar features, each of them has a few exclusive options up their sleeves. Let's check them out.
Chrome is quite light in terms of features. However, it has seen a few necessary additions over the years. Here are a few of them:
Google Password Manager: A revamped password manager with on-device encryption, a strong password generator, and warns when your passwords are compromised.
Create Tab Groups: Sort and label your tabs into groups to make it easier to manage and access them when needed.
Sync with Google Products: Easily sync and access your data across other Google services, products, and devices.
Memory Saver: Frees up your RAM by putting unused tabs to inactive mode.
Energy Saver: Helps conserve energy when the device battery reaches 20%. This helps to extend the battery life long enough for you to plug in a charger.
Besides these, you also have the Chrome Web Store, where you can download various themes, plugins, and extensions based on their requirements.
Edge has the upper hand when it comes to features, as Microsoft keeps adding new ones with almost every other update. Here are some useful features of Microsoft Edge:
Read Aloud: Reads out a selected portion or the entire content of the article.
Collections: Create a collection of your bookmarked tabs, clips, and notes based on different themes, projects, and topics.
Microsoft Rewards: Earn rewards for browsing and using Microsoft web services like Bing.
Microsoft Games: Built-in gallery of free-to-play browser-based games that are fun and exciting.
Sleeping Tabs: Put inactive tabs to sleep after some time to free up system memory and resources.
Browser Task Manager: Similar to task manager on Windows but shows only the memory and resources taken up by Edge and extensions installed in it.
Web Capture: Take a screenshot of the entire browser window or a portion.
Maths Solver: A feature that can help you with your math homework by solving them with step-by-step instructions.
Edge can also use the Chrome Web Store to download all the extensions available for Chrome.
Winner = Microsoft Edge
Google Chrome vs. Microsoft Edge: AI Integration
AI-based language models disrupted the online space in a very short span of time due to how effective and useful they have proven to be. Given its popularity, users are now seeking a browser that offers the best integration of AI.
Bing AI in Edge
Microsoft Edge was among the first web browser to integrate AI services. It uses Microsoft's Bing AI which was made in collaboration with Open AI.
Microsoft added a small dedicated Bing button at the top right corner so people can easily access the AI features with just a click of a button. You can use Bing AI in Edge to either chat and get in-depth information about a certain topic or use it to Compose letters, blogs, or paragraphs.
It is one of the best implementations of AI in a web browser so far. Though it is slow to respond at times but still offers a lot of capabilities. You can even use it to generate photos using text.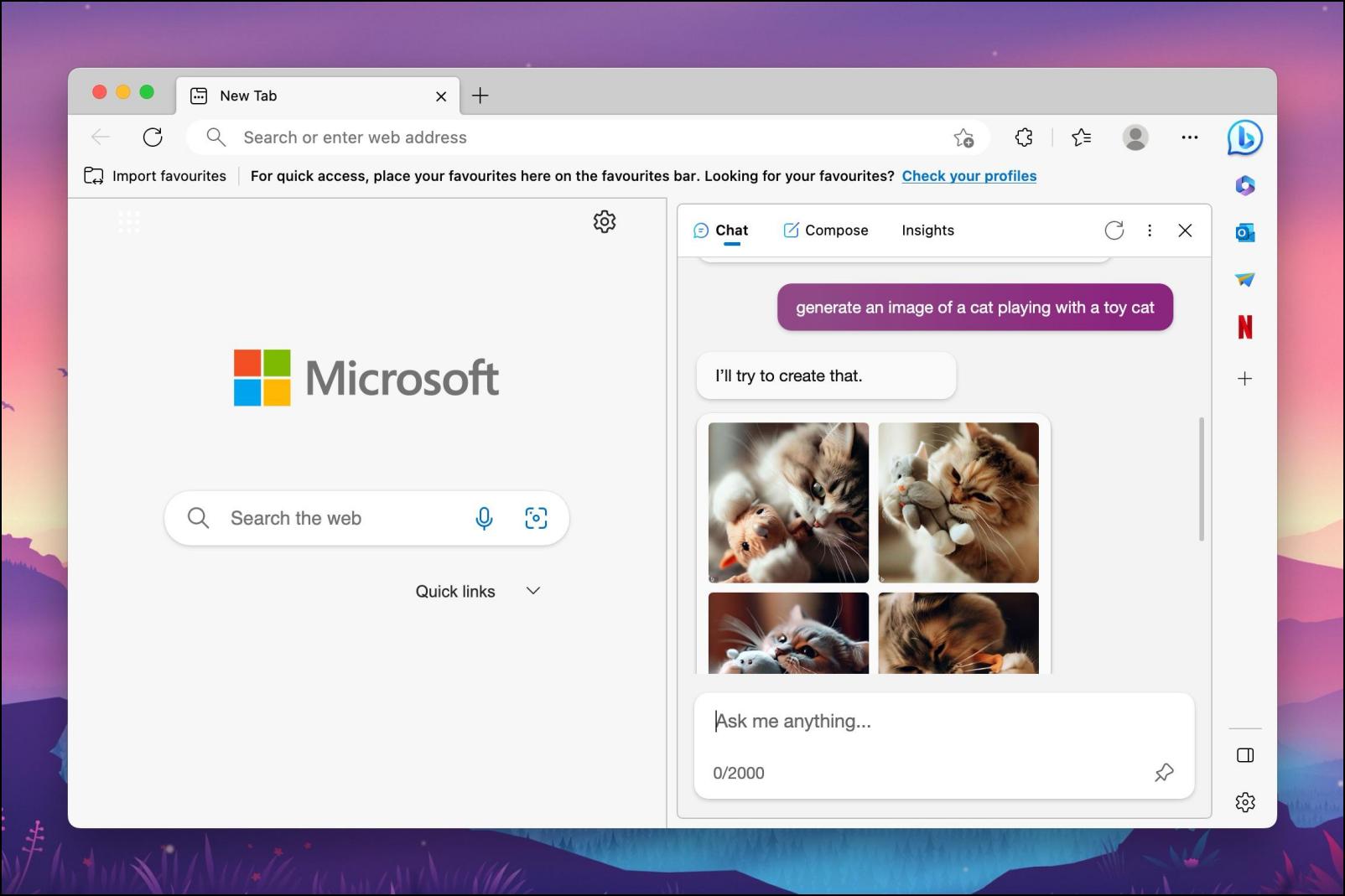 Some users have voiced their complaints as to how this AI integration has affected the performance of the browser while making it more cluttered. As a response, an option to disable Bing AI and remove the Bing button has been added to Edge.
Bard AI in Chrome
Although late to the party, the search giant finally managed to release their own AI model called Bard for public usage. It is just as useful as Bing AI but requires a bit more improvement.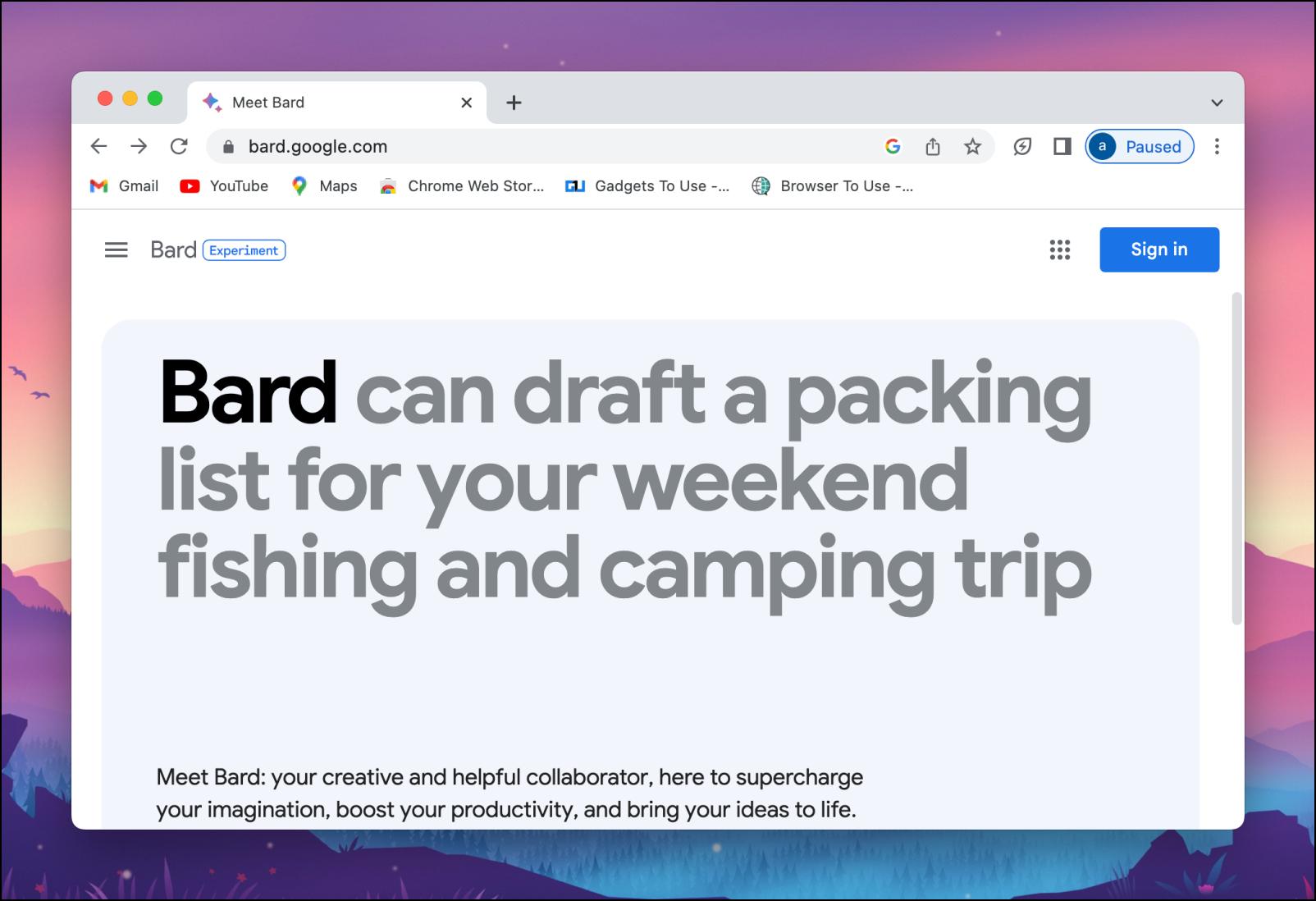 Google has not implemented Bard as of now in Google Chrome, but there are plans to do so later down the line. Bard will help complete your search queries and answer them without even having to visit Google search.
Bard is also faster than Bing AI in terms of generating responses, so once it makes its way to Chrome, you will be able to get answers a lot more quickly. How and when Bard makes its way to Chrome is still unknown, so the victory for this segment goes to Edge.
Winner = Microsoft Edge
Google Chrome vs. Microsoft Edge: Security and Privacy
With so many online trackers, cookies, and malware behind your data, it is important to go with a browser that safeguards you from all these threats.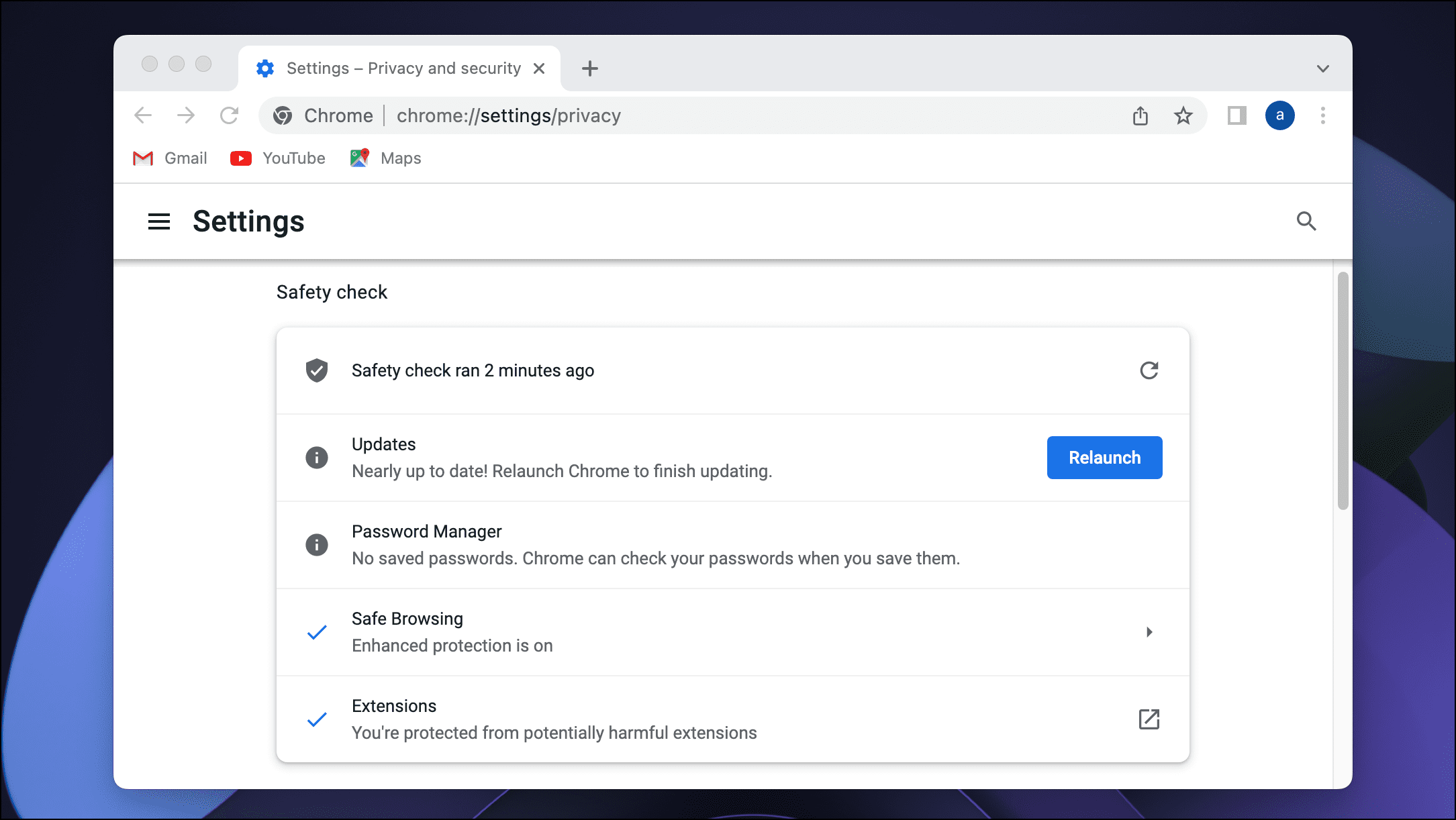 Chrome isn't considered a privacy-friendly browser given its barebones nature, but Google has worked to improve security measures, and here are some examples.
Added Safe Browsing, which warns users if they visit an HTTP or potentially harmful website.
Safety Check will check for password leaks, harmful extensions, and the latest updates.
Chrome also receives regular updates and keeps up with the latest web standards and malware lists.
Does allow you to block third-party cookies.
This does make a good case for Chrome it still leaves you vulnerable against web trackers and fingerprinting.

Edge handles privacy comparatively better than Chrome. Here is an overview of your privacy and security features with Edge.
You can choose to block the majority of third-party trackers on all websites.
Microsoft Defender SmartScreen protects you against malicious sites and downloads.
Enhanced Security blocks security threats and lets you browse the web more securely.
Website Typo protection will warn you in case you have mistyped an address for a harmful website.
Block third-party cookies on all websites.
Though not enough, these measures offer some level of privacy. But a downside is that updates are irregular on Edge, so recent security threats may go unnoticed by the browser.
Winner = Microsoft Edge
Google Chrome vs. Microsoft Edge: CPU and RAM Usage
To test the RAM usage of each browser, we had seven tabs open on each browser running websites like YouTube, Chrome Web Store, and BrowserBench. We will use Activity Monitor in macOS to check which browser consumes more memory.
Chrome is known for taking up a lot of RAM and performing poorly on limited hardware. But Google has been pushing updates to fix that and even added a Memory Saver feature to put inactive tabs to sleep, freeing up RAM. As for real-world usage, this was the result of the test we ran on Chrome.

Back when I had a PC with 4GB RAM, I used to use Edge, and it performed moderately well. Edge also comes with sleeping tabs that Chrome has also recently added to free up memory. But with the recent additions of Microsoft features and services, the browser does tend to take up more memory. This was the result of our test for RAM usage.

As you can see, Google Chrome took up slightly more memory than Microsoft Edge, but the difference between the two is negligible. Still, Edge did perform better than Chrome.
Winner = Microsoft Edge
Google Chrome vs. Microsoft Edge: Battery Consumption
Coming to battery consumption, we had both browsers running with seven tabs open and playing YouTube videos on a loop. Using the Activity Monitor, we will check which browser consumes more energy.
Google recently added an energy-saver feature to Chrome that conserves battery if your computer is unplugged or low on charge. We had it enabled throughout our test, and it did kick in, but still, the energy consumption was slightly higher than Edge.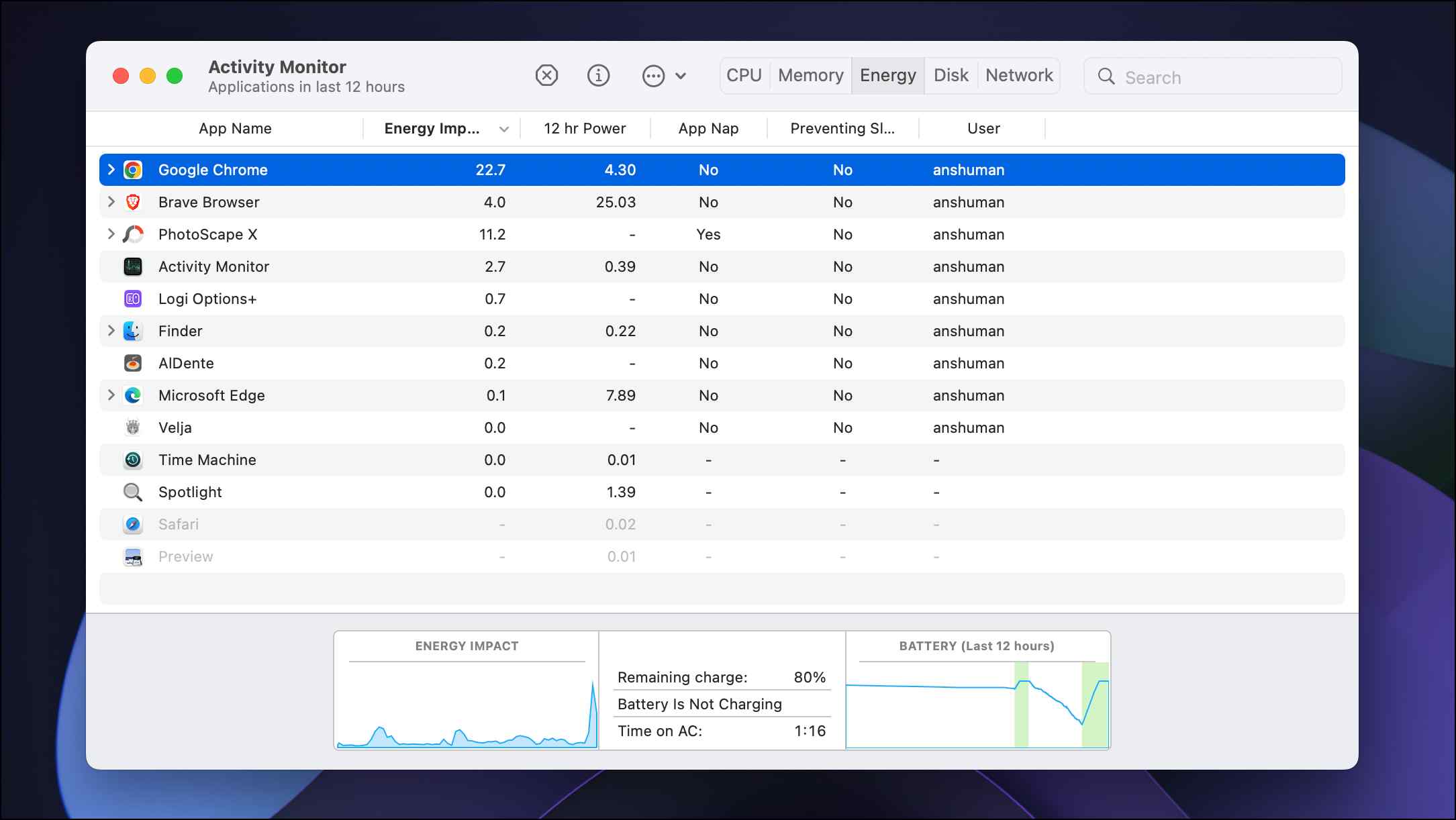 Microsoft Edge has an efficiency mode that works similarly to the energy saver mode on Chrome. It helps extend battery life by saving computer resources and putting tabs to sleep. And after running our test for an hour, Edge consumed less battery than Chrome, but the difference was negligible.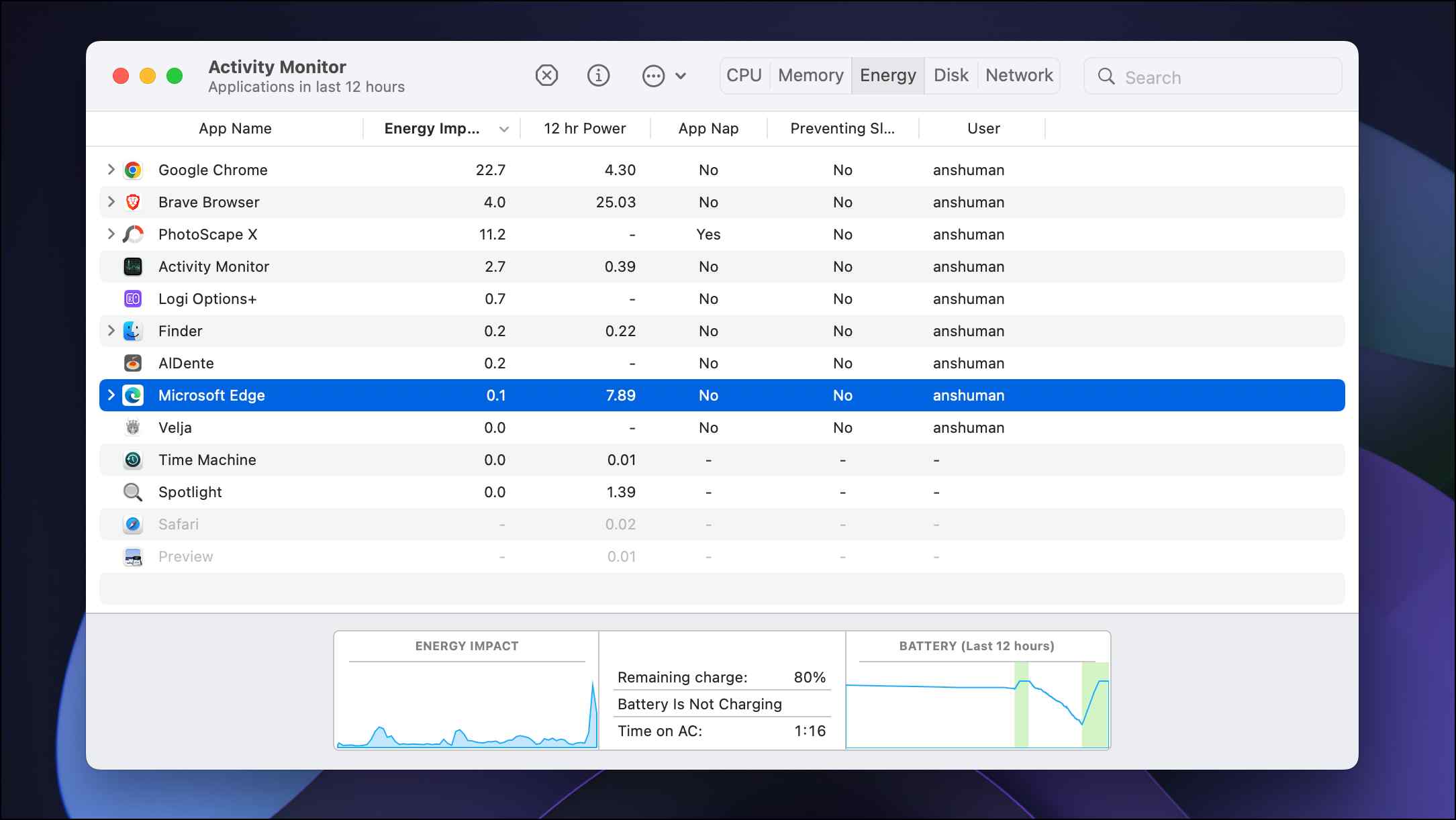 Winner = Microsoft Edge
Google Chrome vs. Microsoft Edge: Performance
Testing the browser's performance is tricky as it also depends on various factors. So to compare the performance difference on both browsers, we ran different benchmarks available on the browserbench.org website. These were the results:
Speedometer Benchmark Test
The Speedometer benchmark helps to check the responsiveness of the browser by using demo web applications to simulate user actions.
Motionmark Benchmark Test
Motionmark runs multiple graphical rendering elements to test the graphical performance of the browser.
Jetstream Benchmark Test
Jetstream is a suite of various Javascript benchmarks that covers different and advanced workloads. For some reason, this benchmark kept crashing in Microsoft Edge on Mac so we have added only Windows results for comparison.
From the benchmark results, Chrome performs much better on macOS, whereas Microsoft Edge outperforms Chrome in every test on Windows.
Winner on Mac= Google Chrome
Winner on Windows= Microsoft Edge
Which is the Better Browser- Edge or Chrome?
Both browsers offer a great set of features and browsing experience, so you can't go wrong with either. That said, Microsft has an 'edge' over Google Chrome. Edge can perform almost everything Chrome can and is optimized to run on slow computers. But lately, it is being bloated with Microsoft services which not everyone likes. Some users on Reddit said that they are going to drop Edge as their primary browser due to this. I'd prefer using Chrome on macOS and Microsoft Edge on Windows 10 and 11 devices.
Related: