While there are extensions to check the amount spent on Zomato and Swiggy, finding the same on e-commerce platforms like Amazon and Flipkart can be tricky. But isn't it what we are here for? In this article, let us see workarounds to check the total amount you've spent on Amazon global and India websites.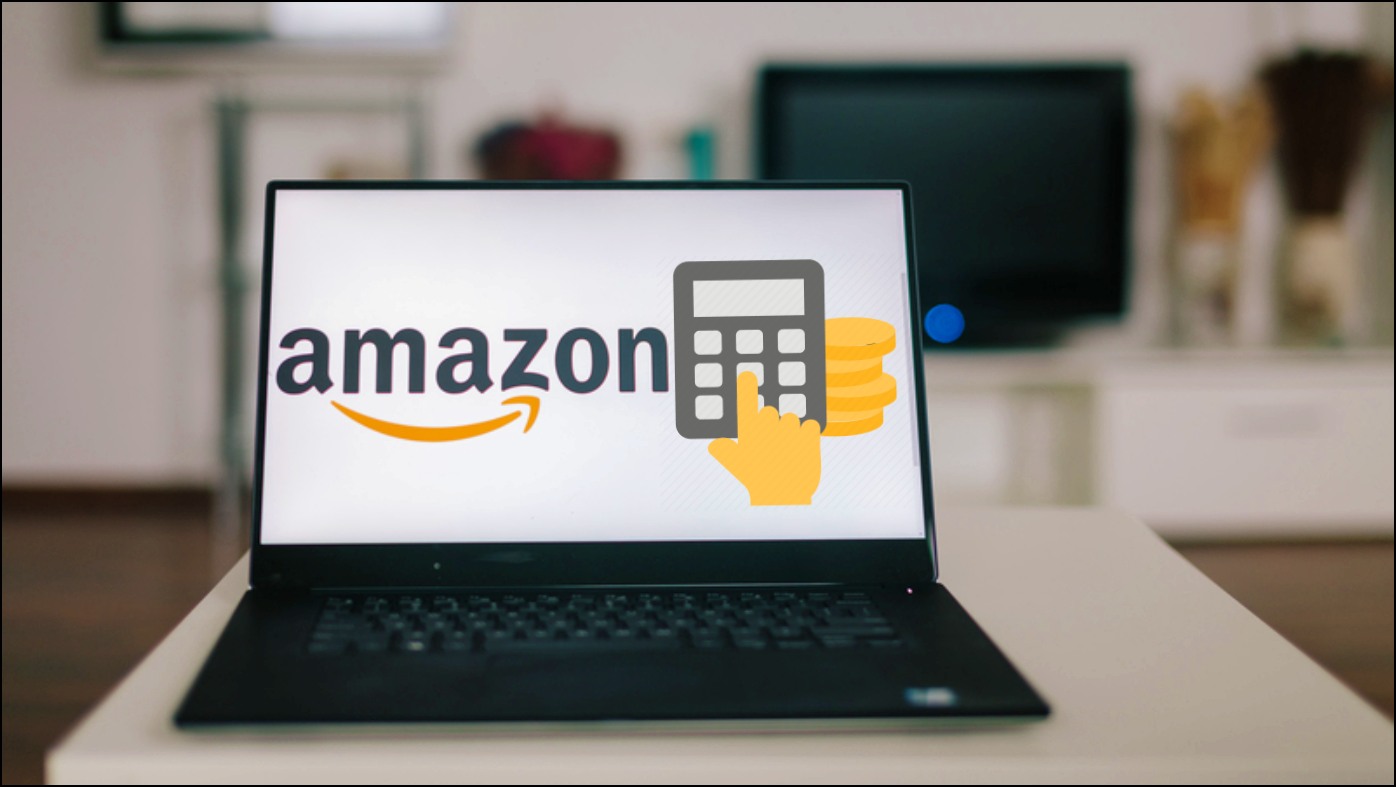 Related | 4 Ways to Check Total Amount You've Spent on Uber and Ola Cabs
How to Check Total Spending on Amazon
There are two methods you can check your total expenses on Amazon. For Amazon.com, you can download the order report from your account dashboard and then add up all the purchase prices. For Amazon.in (and others where the order report option doesn't show up), you can use the extension workaround. Read on.
Method 1- From Amazon Order Reports
Step 1: Open Amazon.com in any browser on your computer. Sign in if not already.
Step 2: Click on Accounts & List at the top right corner.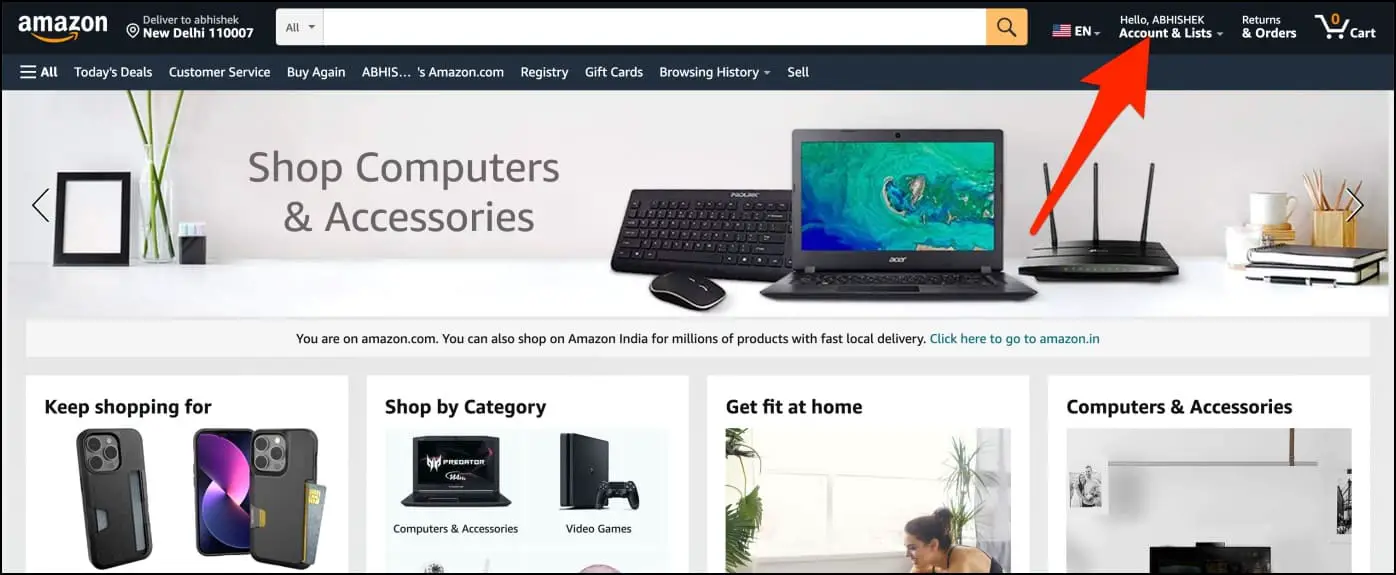 Step 3: On the Your Account page, scroll down all the way down.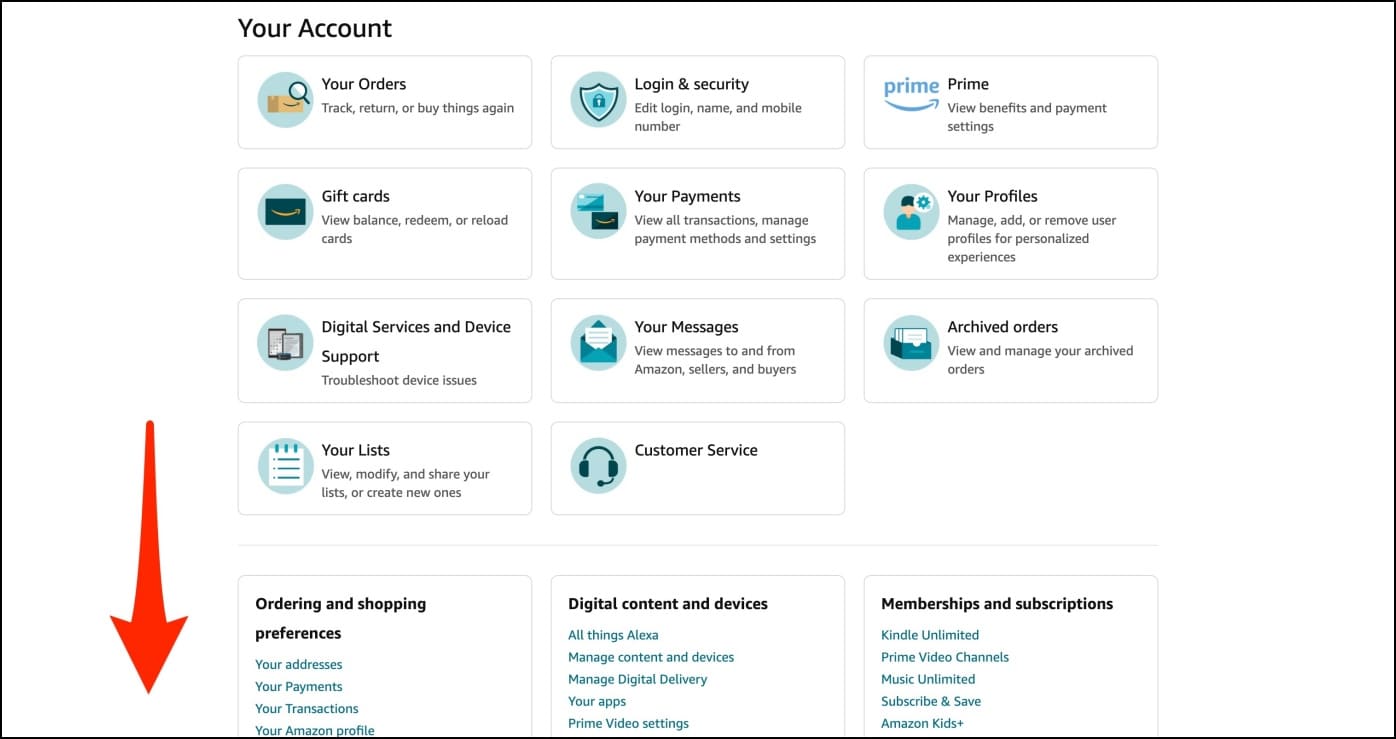 Step 4: Here, click on Download order reports under Order and shopping preferences.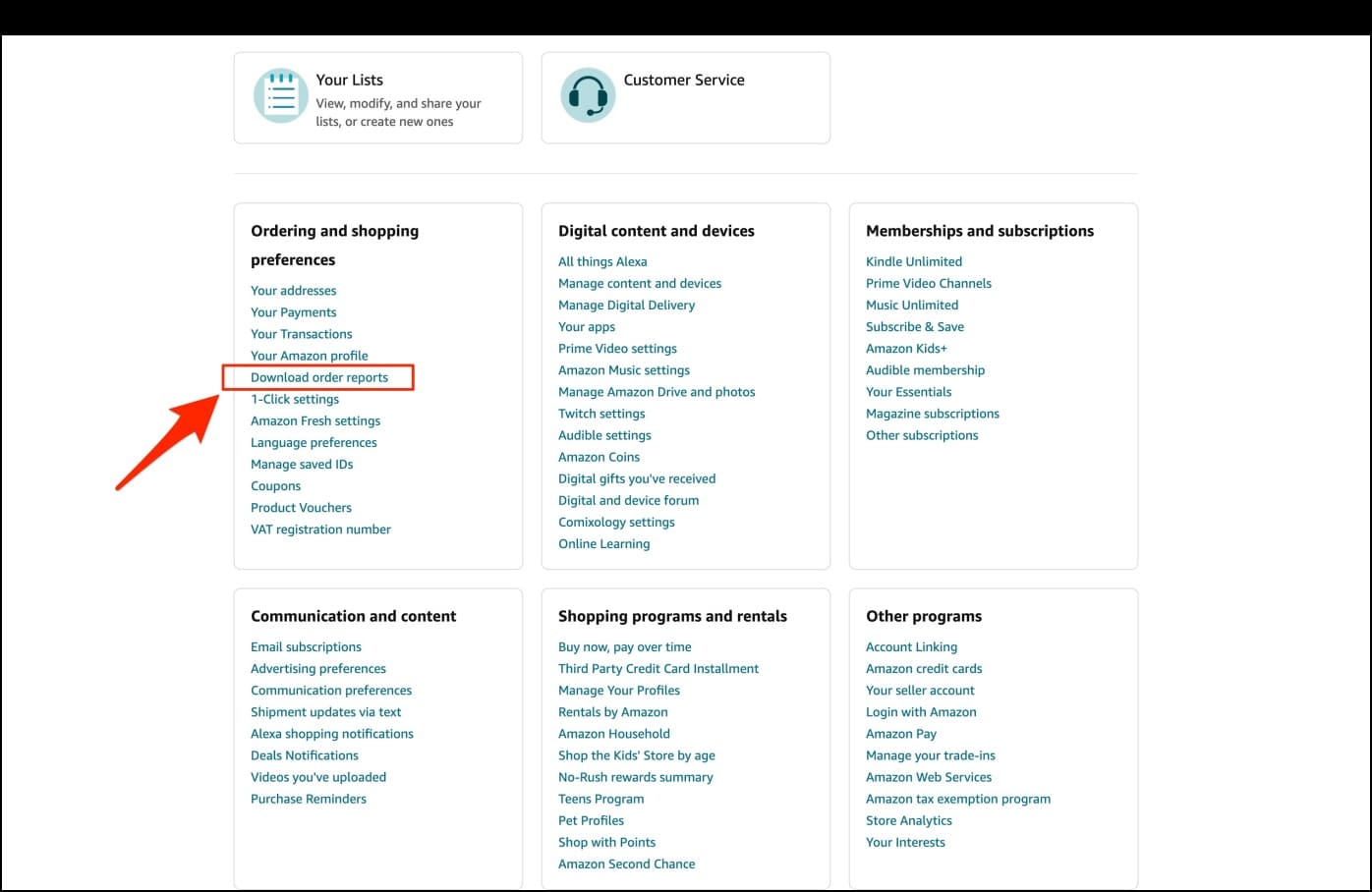 Step 5: On the next screen, choose the dates you want the order report for.

Step 6: Finally, click on Create Report.

Step 7: Once the report is created, it will automatically download to your computer as a CSV file. If it doesn't, tap Download next to the newly created report.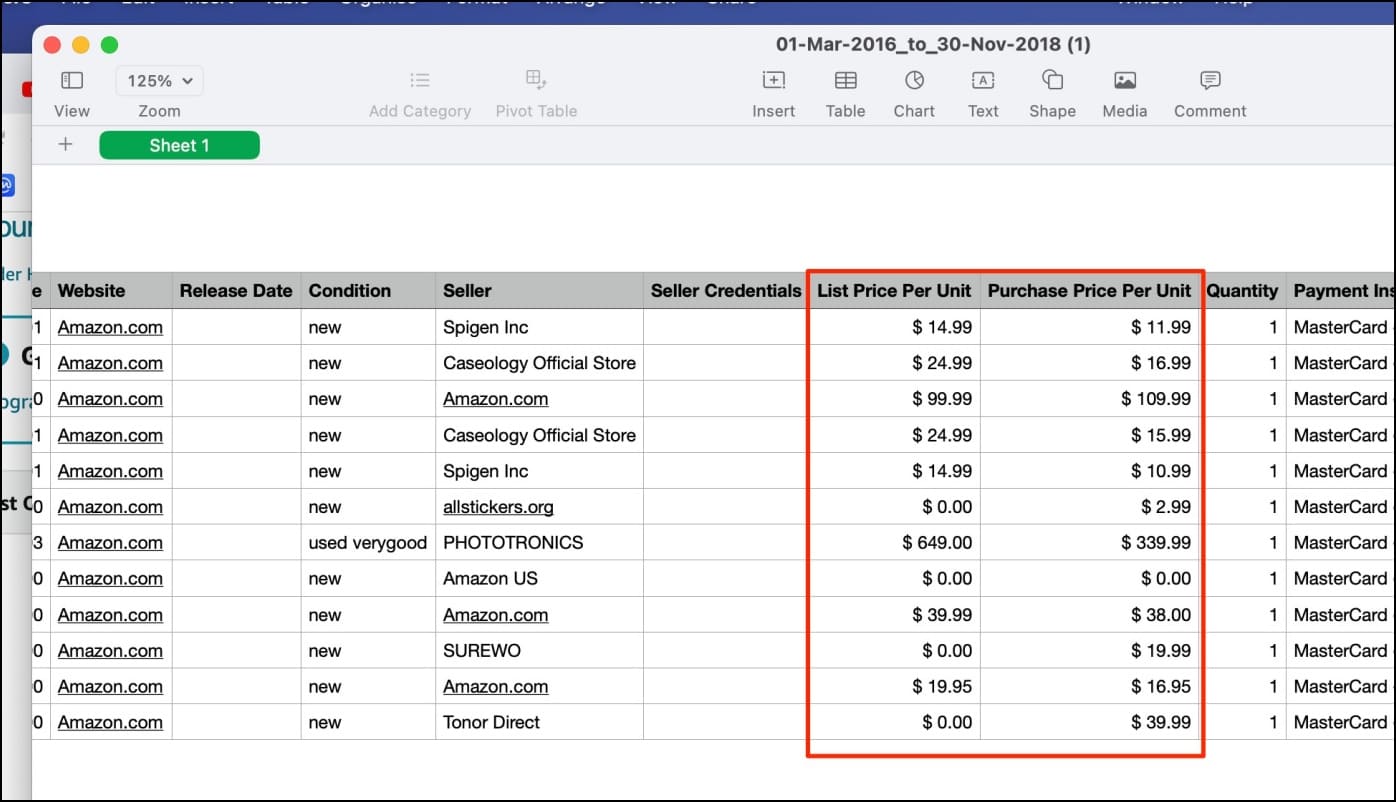 You can now use Microsoft Excel to open the file and create a sum of all order values. Alternatively, you can use the Google Sheets method- we'll talk about it below.
Method 2- Chrome Extension to Check Spending on Amazon India
The method above doesn't work for Amazon India. To check the total money spent on Amazon India to date, you can use a handy Chrome extension that scrapes the order history to compile a similar CSV file. Here's how it works:
Step 1: Head to the Amazon Order History Reporter extension page on Chrome Web Store.
Step 2: Click on Add to Chrome > Add Extension.

Step 3: Now, visit the Amazon website (amazon.com, amazon.in, etc.) on your browser. Sign in.
Step 4: While on the Amazon home page, click the extension icon in the top right menu.

Step 5: Check the box for Show totals in CSV downloads and show items not orders.
Step 6: Finally, tap the year you want data for.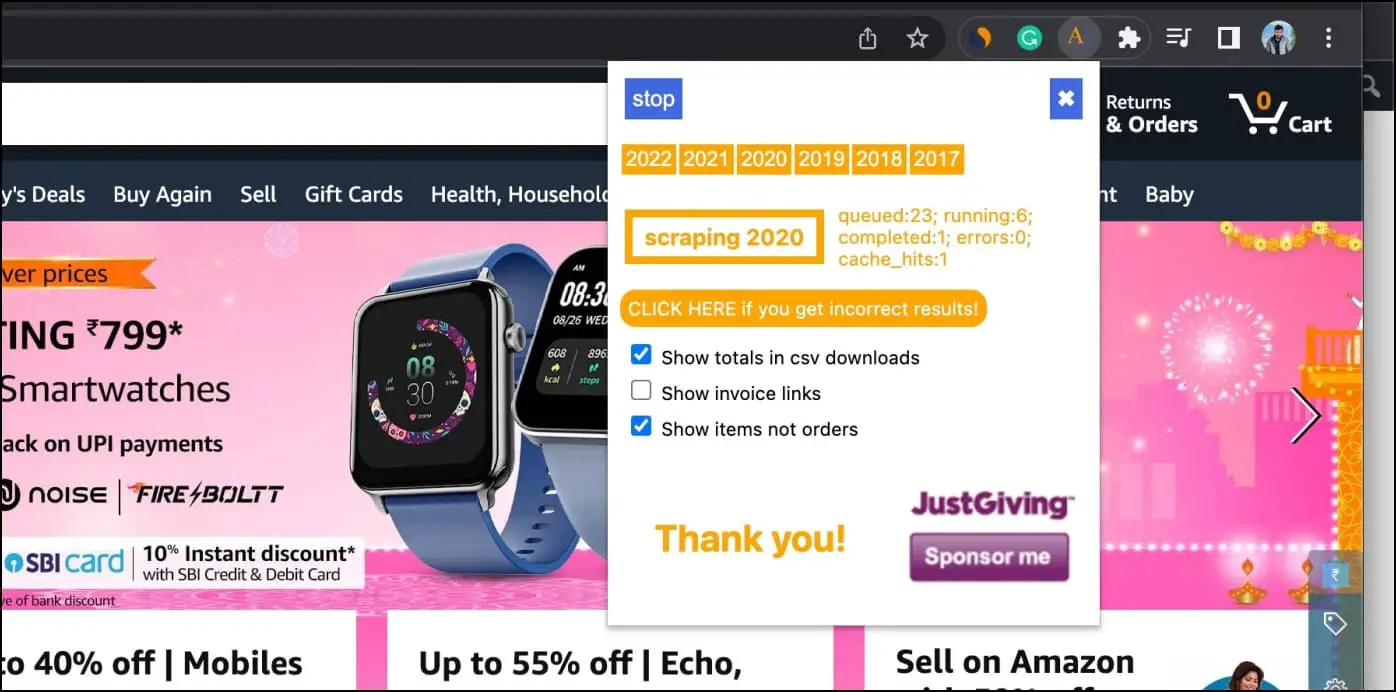 The extension will start scraping your order data from the Amazon website. And within minutes, it will open a table with all your orders, their price, and other details.
Step 7: Tap Download CSV at the top left corner.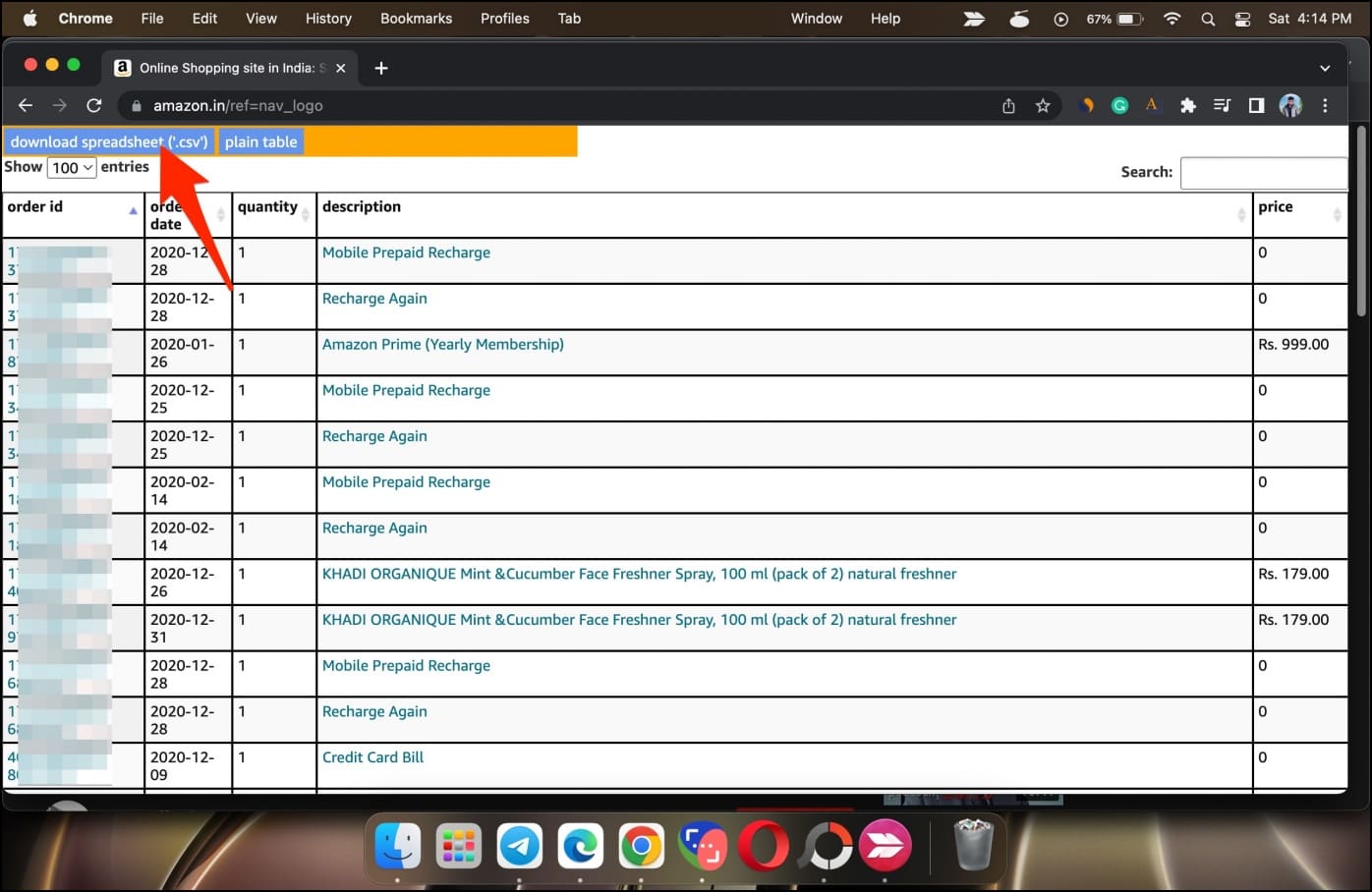 Now that you have downloaded the sheet, follow the steps below to calculate the sum of total spending:
Step 1: Now, open Google Sheets in your browser. Sign in.
Step 2: Select Blank under "Start a new spreadsheet."
Step 3: Click on File > Import.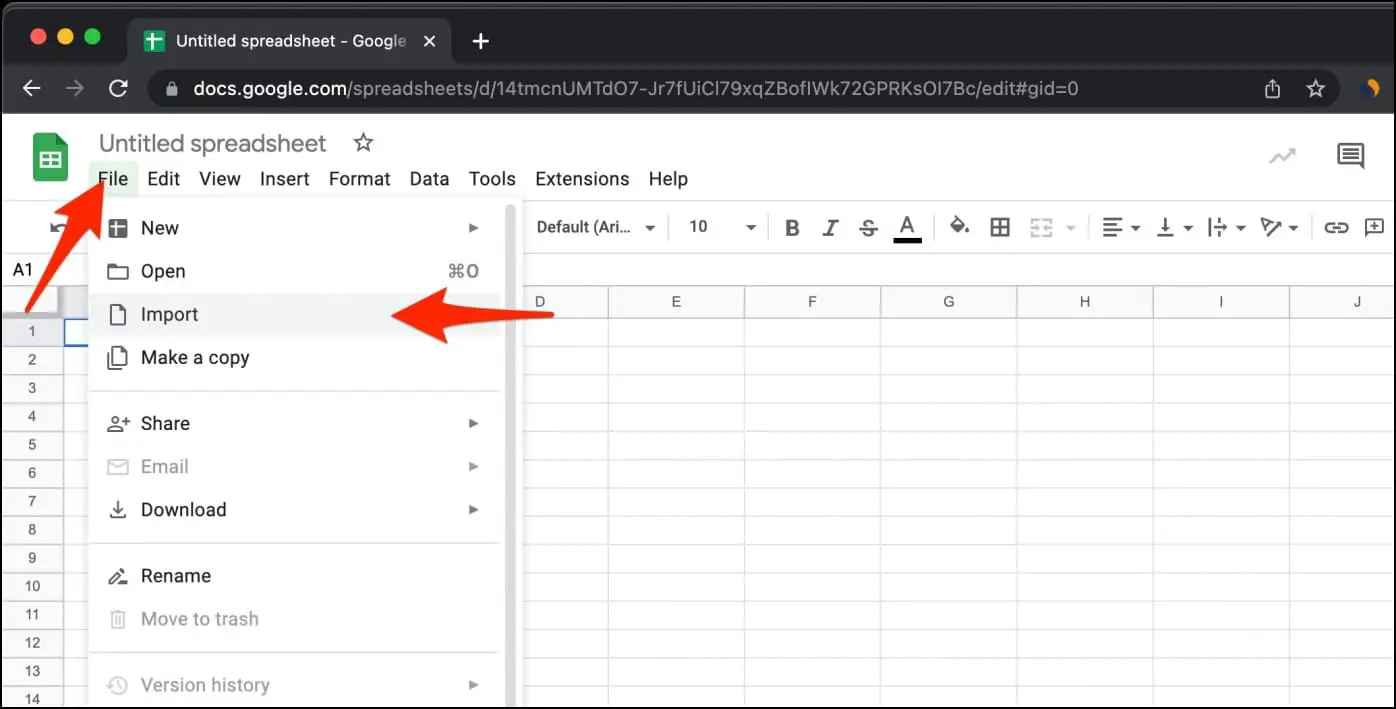 Step 4: Choose the downloaded CSV file. Click on Import Data.
Step 5: Select the amount column and check the total sum. This is the total amount you have spent on Amazon to date (or whichever period you selected).

If you're having trouble with the automatic insertion of currency symbols in Google Sheets, do not worry. Select the cell next to the item price (E2 in this case). In the function field, enter =SPLIT( LOWER(E2) , "abcdefghijklmnopqrstuvwxyz " ). Do the same for the whole row.

You now have pure numbers without any text. To pull out a sum, go to the bottom, and enter =SUM(F2:Fzyx) where xyz is the last cell count, say, 139. Boom, you now have the total amount you have spent on Amazon for the year.

Wrapping Up
These were two working methods to check your total amount spent so far on the Amazon shopping website. I hope the above guide helps you calculate and optimize your expenses on the shopping platform. Let me know if it helped via email or Twitter. Till then, stay tuned to BrowserToUse for more such tips and tricks.
Related: