Microsoft Rewards is a great way to earn gift cards and discount vouchers for browsing the web and using Bing services. The service has recently made its way to the Microsoft Edge web browser. But many users are new to this reward system and don't know how it works. So, in this article, we will help you understand Microsoft Rewards and show how to enable or disable it in the Edge browser.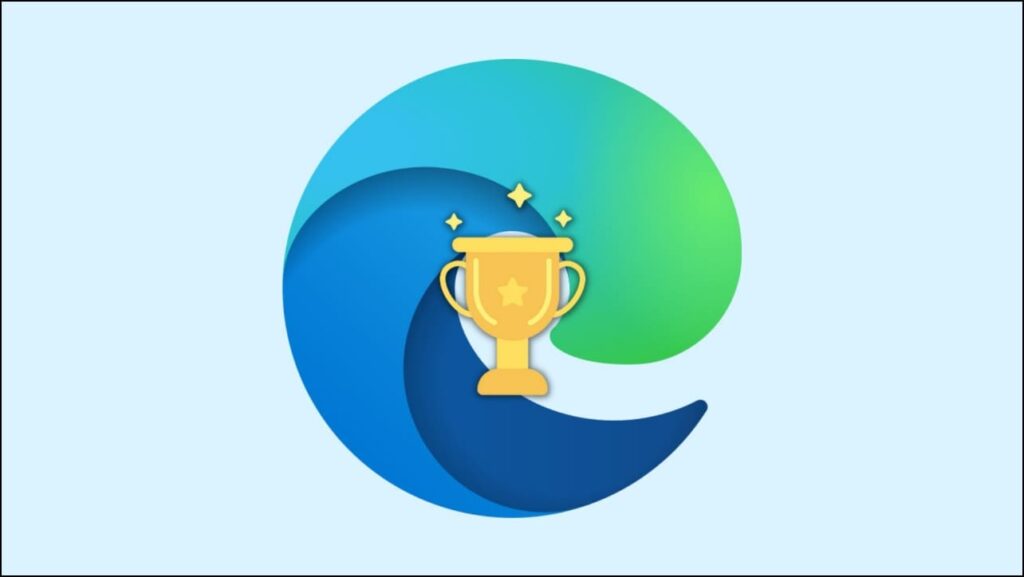 What is Microsoft Rewards?
Microsoft Rewards, previously known as Bing Rewards is a rewards program where you can earn and collect points and redeem them for Amazon gift cards, free movie tickets, or discount vouchers on your favorite brand. You can even use the points to donate to a charity.
You earn points using Microsoft services like Bing search, browsing the web on Microsoft Edge, answering quizzes, playing games on Xbox, or shopping for products from the Microsoft Store.
Benefits of Microsoft Rewards
Microsoft Rewards is a great addition to the Edge browser and users can enjoy several perks for using it. Let us take a look at some of the benefits offered by Microsoft Rewards:
Sign up for free, all you need is a Microsoft account.
You get to earn points for just browsing the web or using Microsoft services.
Redeem points for discount coupons, movie tickets, vouchers, and gift cards.
Use reward points to donate to your preferred charity.
How to Enable or Disable Microsoft Rewards in Microsoft Edge
The Rewards program has been integrated into the Edge browser. This lets users keep tabs on their earned points right from the browser itself. It also allows you to earn points for using the Edge browser. Here is how you can enable or disable Microsoft Rewards on your Edge browser.
Sign in with Microsoft Account
To use Microsoft rewards, you need to be signed in to the Edge browser. Those already signed in can skip this process.
Step 1: Open Microsoft Edge, and click on the three dots in the top right corner.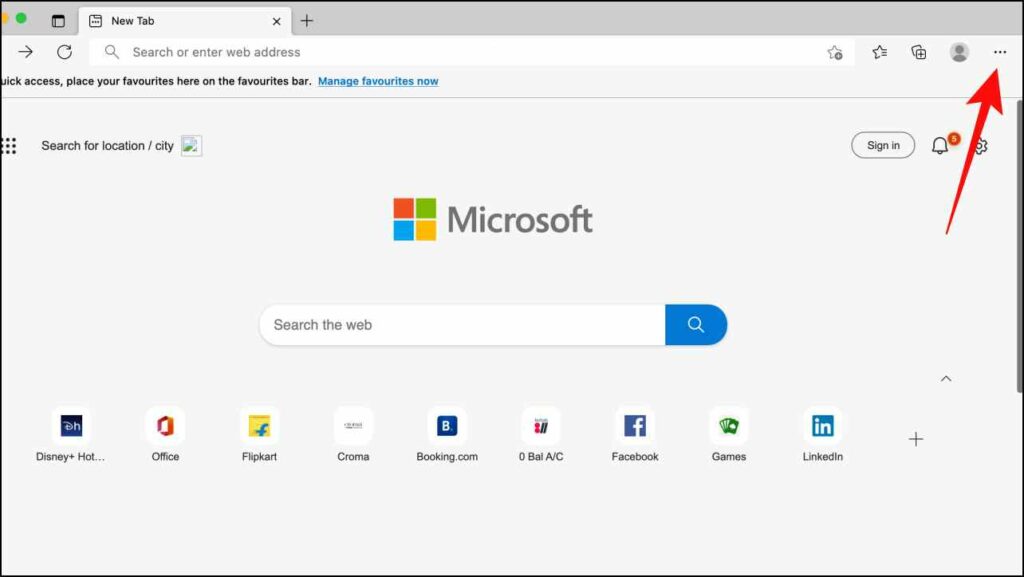 Step 2: Go to Settings.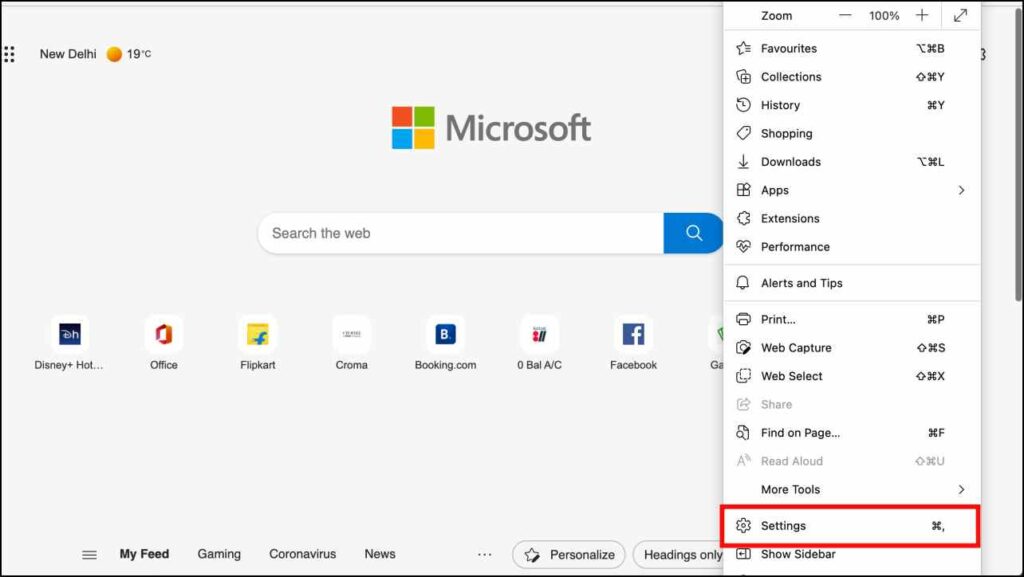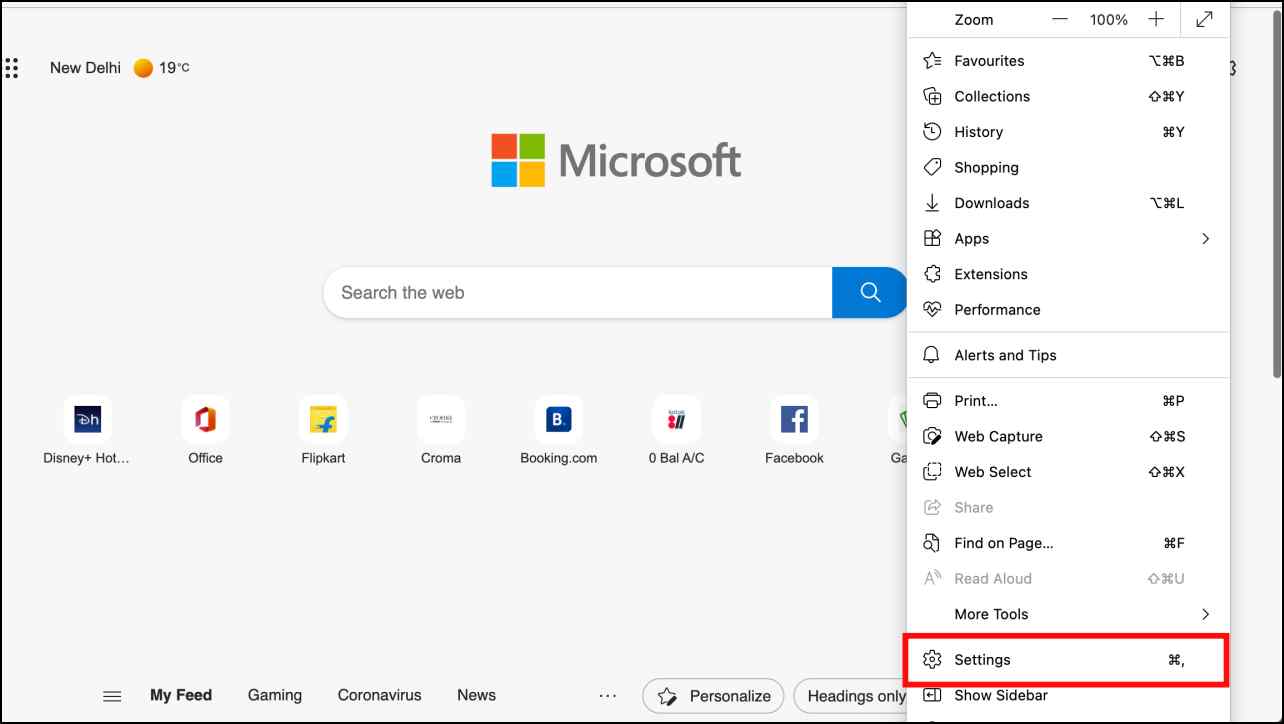 Step 3: Select Profiles from the sidebar.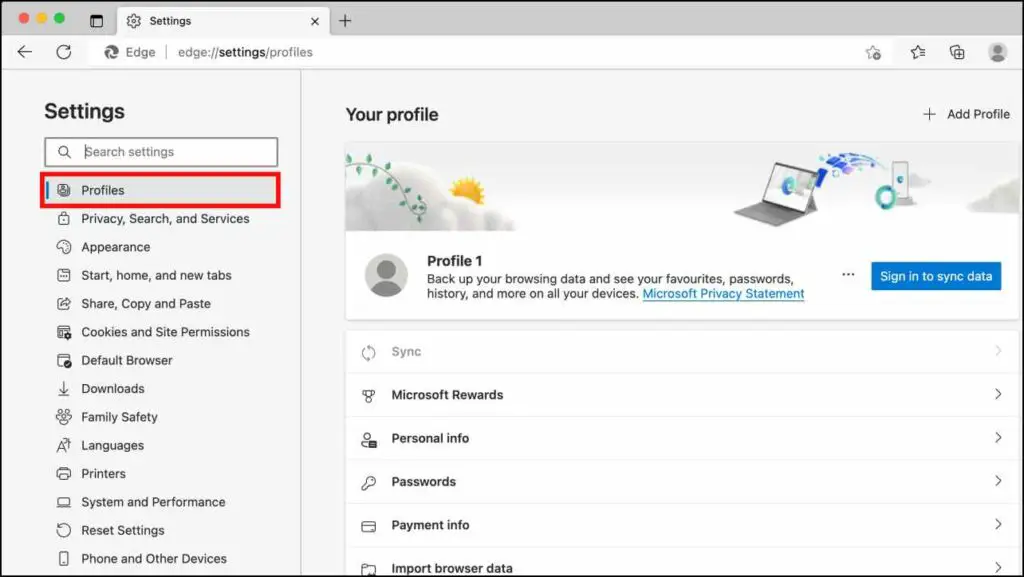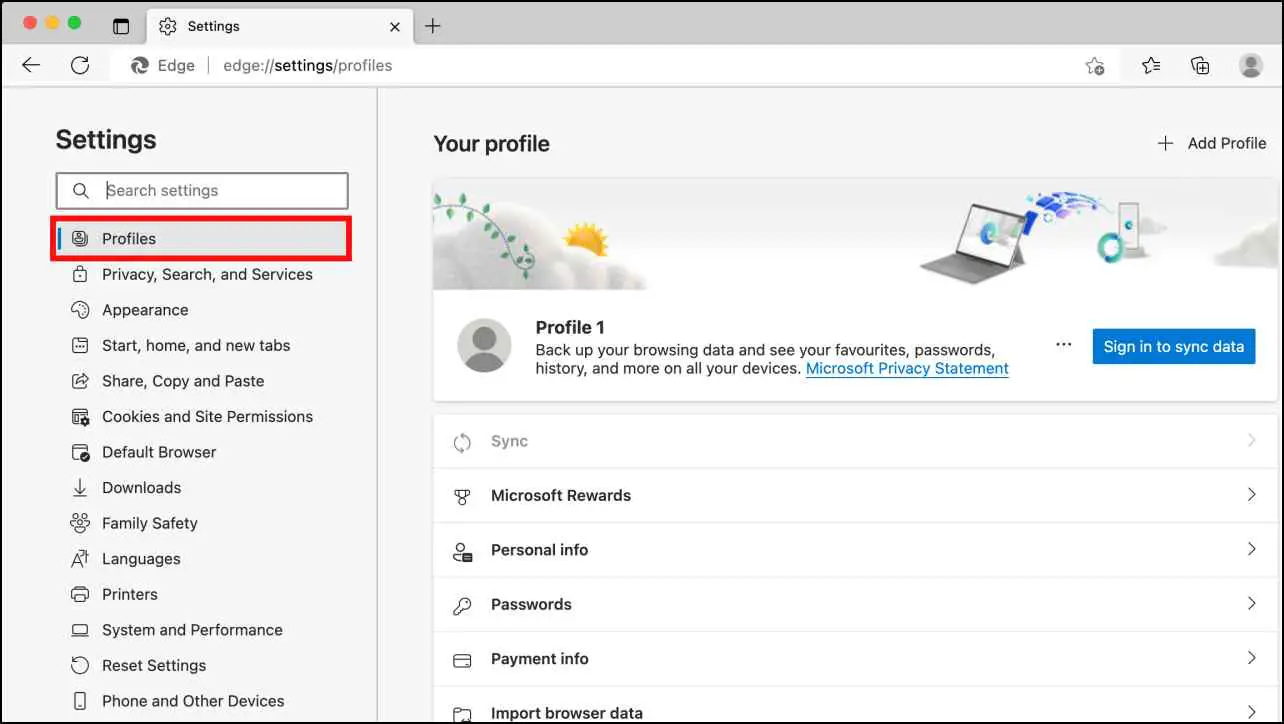 Step 4: Click on Sign in to sync data.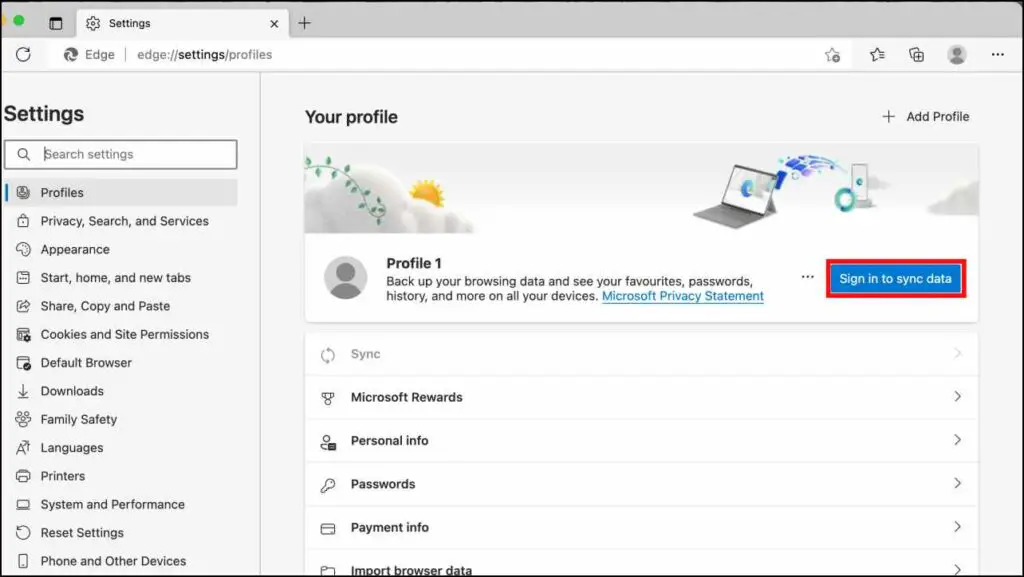 Step 5: Sign in with a Microsoft Account. You can even use a Gmail account to sign up.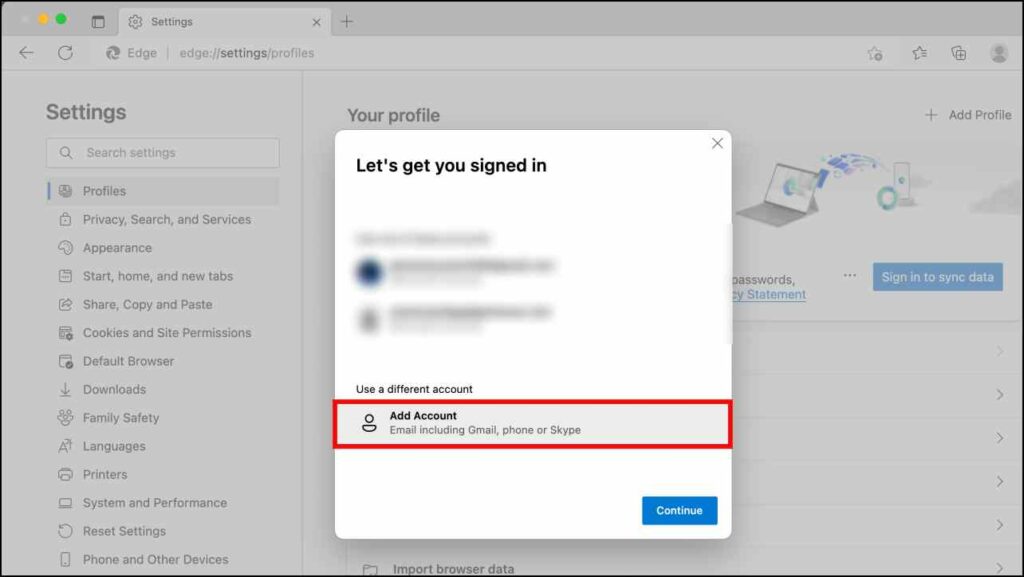 Enable Microsoft Rewards in Edge Browser
Once you have signed in to your browser, you will be able to enable and use Microsoft Rewards. Here is how you can enable it:
Step 1: On Edge, click on the three dots located in the top right corner.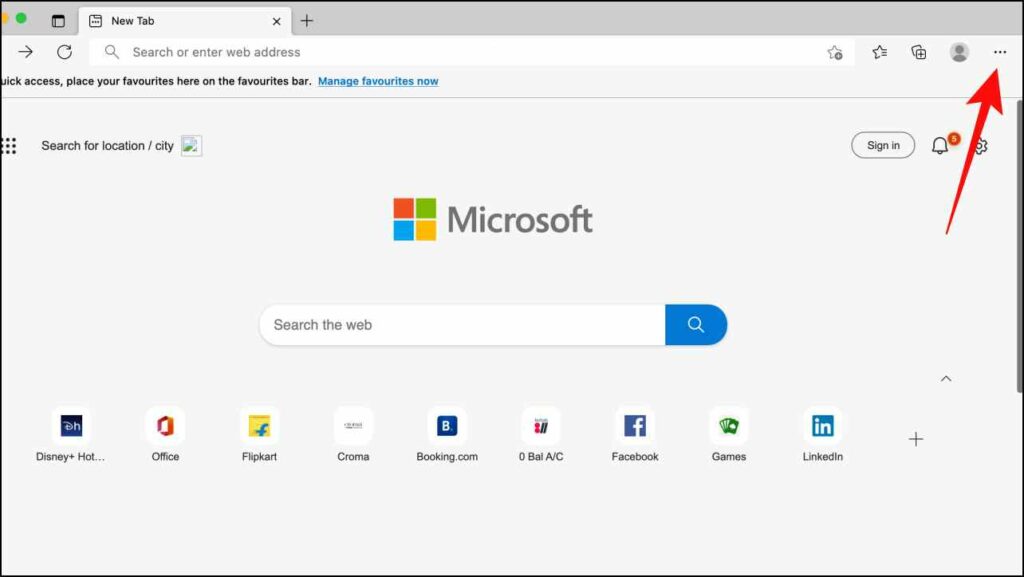 Step 2: Click on Settings.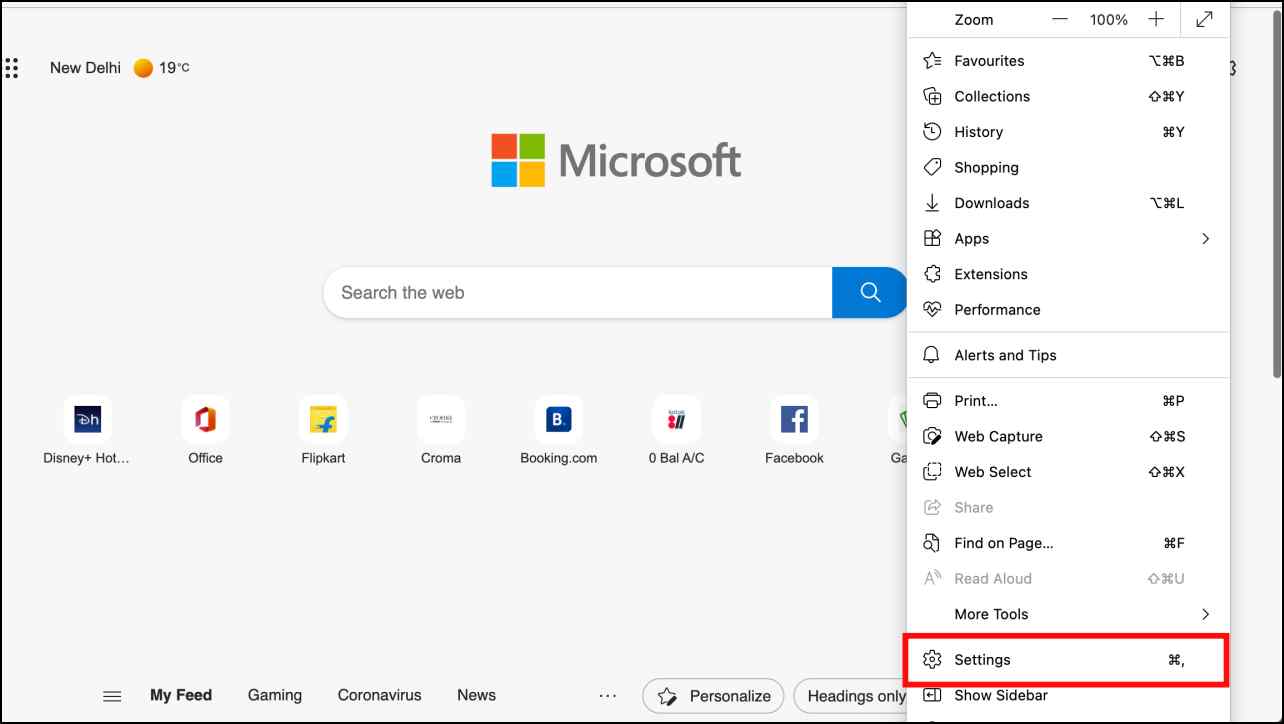 Step 3: Select the Profiles option from the sidebar.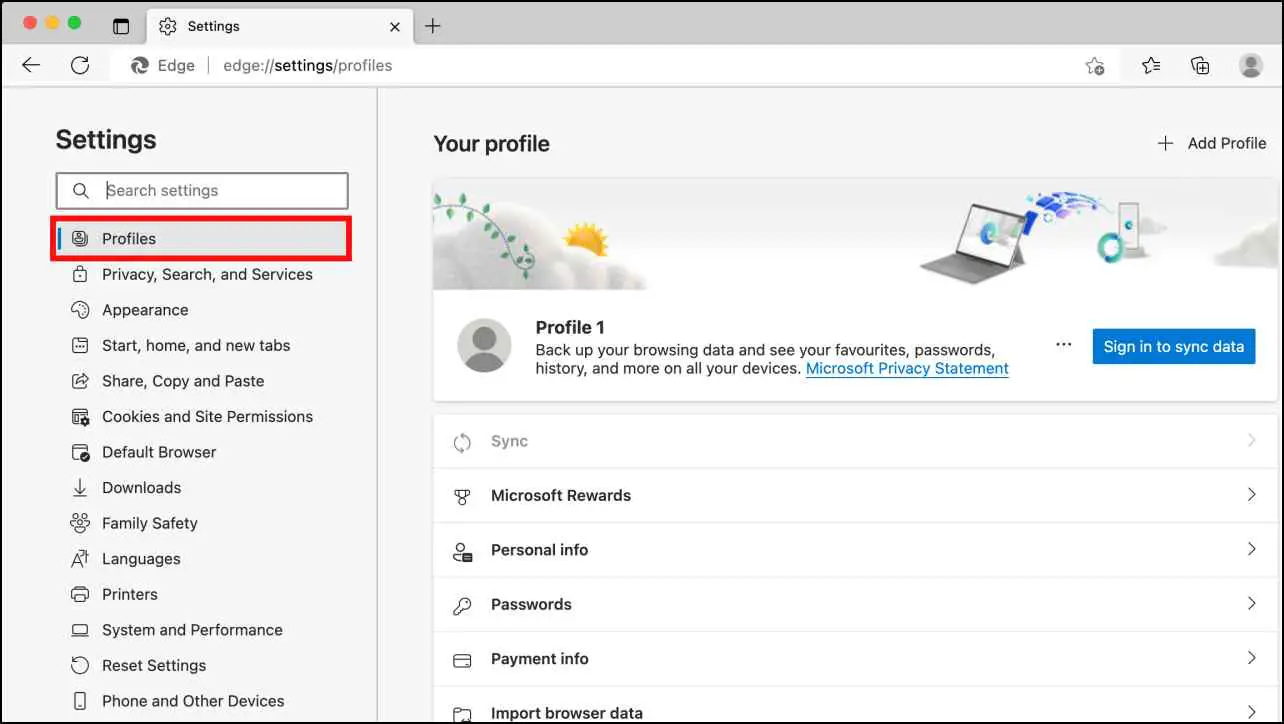 Step 4: You should see an option called Microsoft Rewards. Click on it.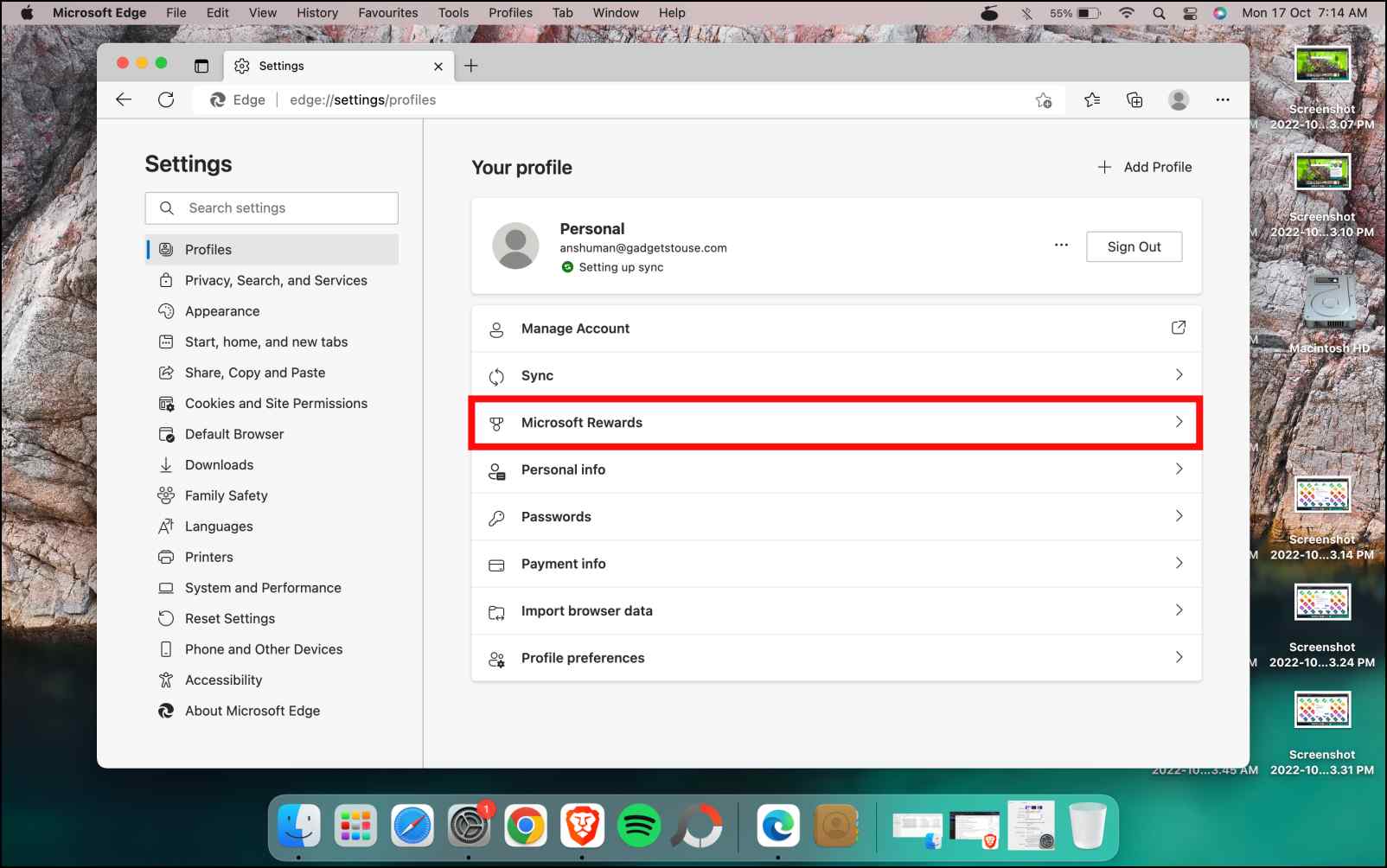 Step 5: Turn on the toggle for Earn Microsoft Rewards in Microsoft Edge.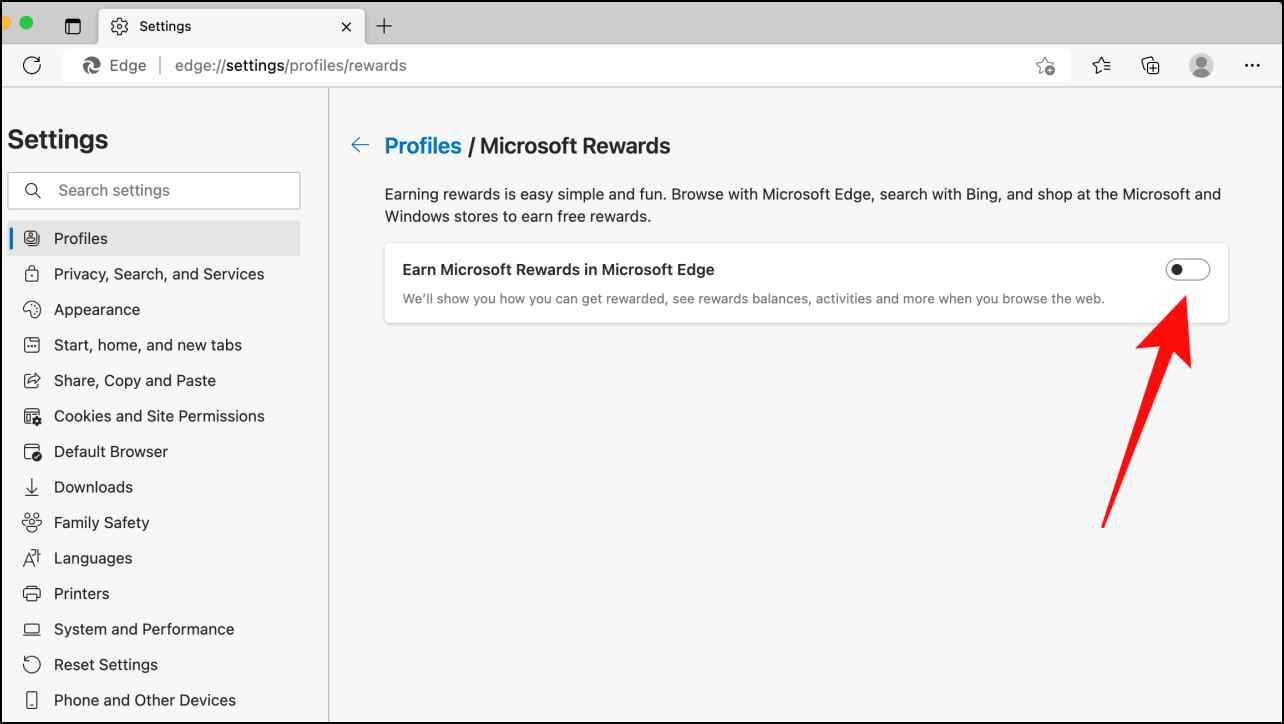 Step 6: Click on Restart to relaunch Edge.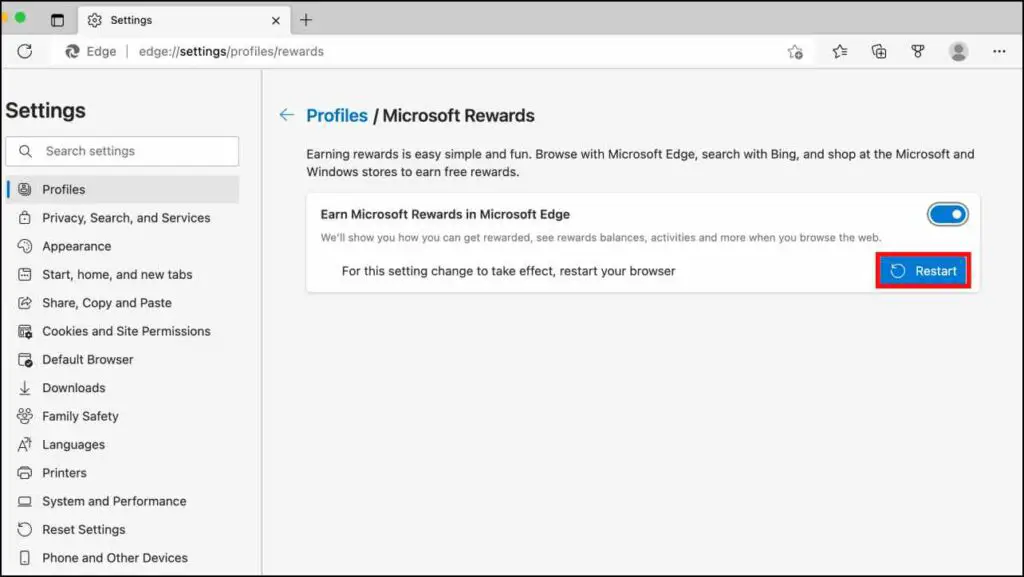 After the restart, you should see a Rewards icon in the Edge toolbar.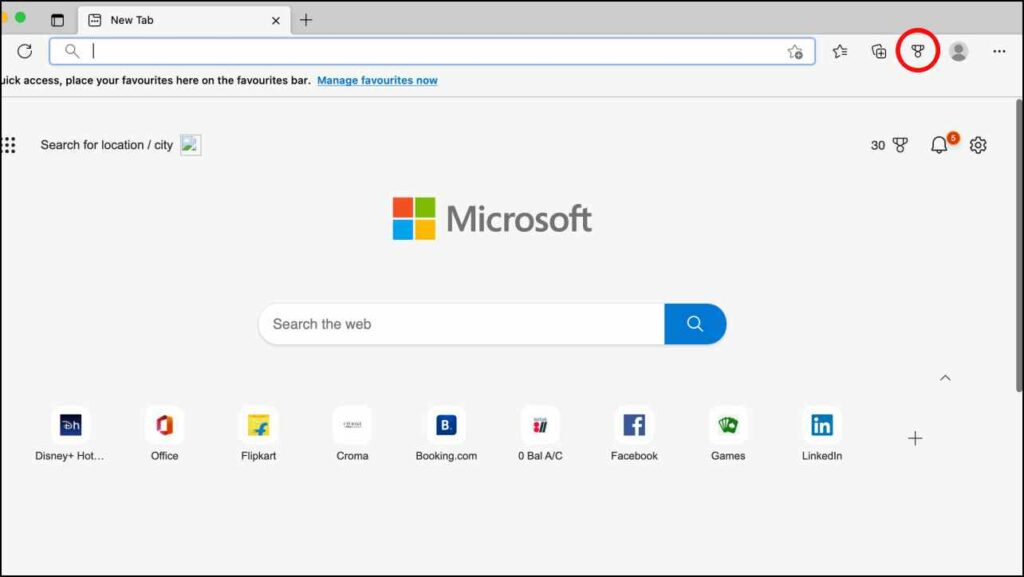 You can use it to check your earned points and find activities to earn more points.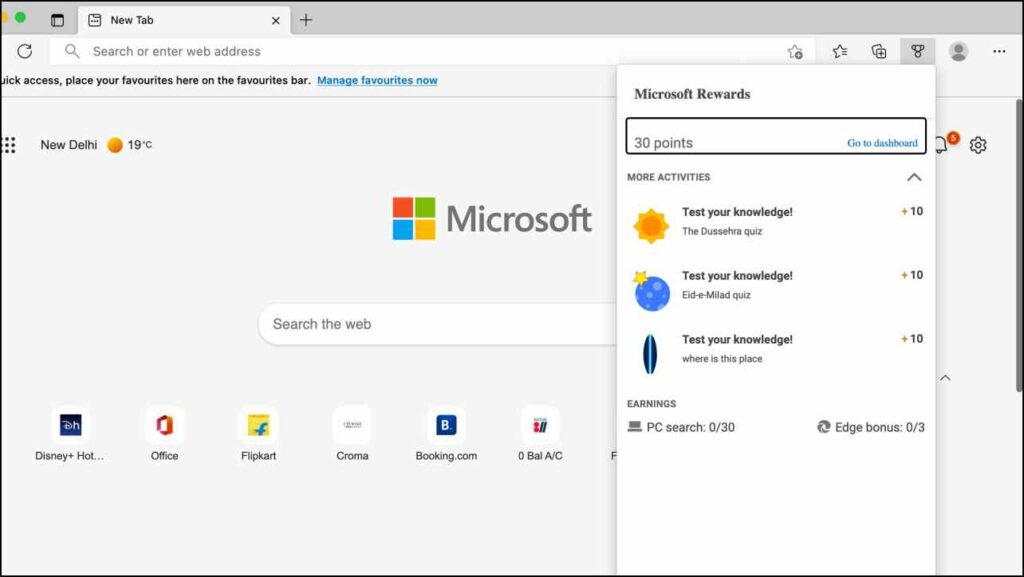 Disable Microsoft Rewards in Edge Browser
Some people who just want to focus on productivity or prefer a simple browsing experience might find Microsoft Rewards to be an annoying addition. If that is the case for you then you can easily disable it within settings.
Step 1: Click on the three dots in the top right corner of the Edge window.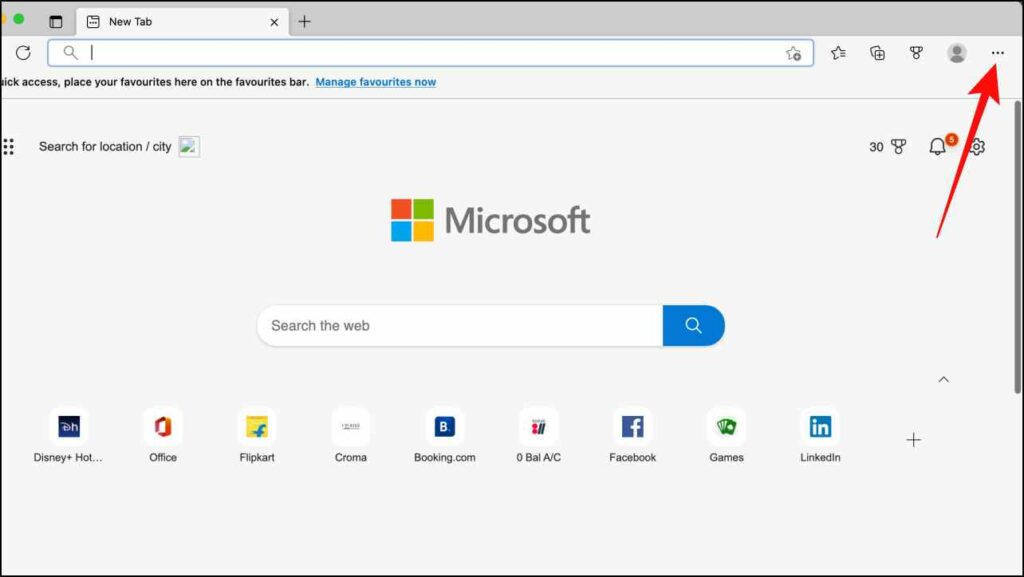 Step 2: Open Settings.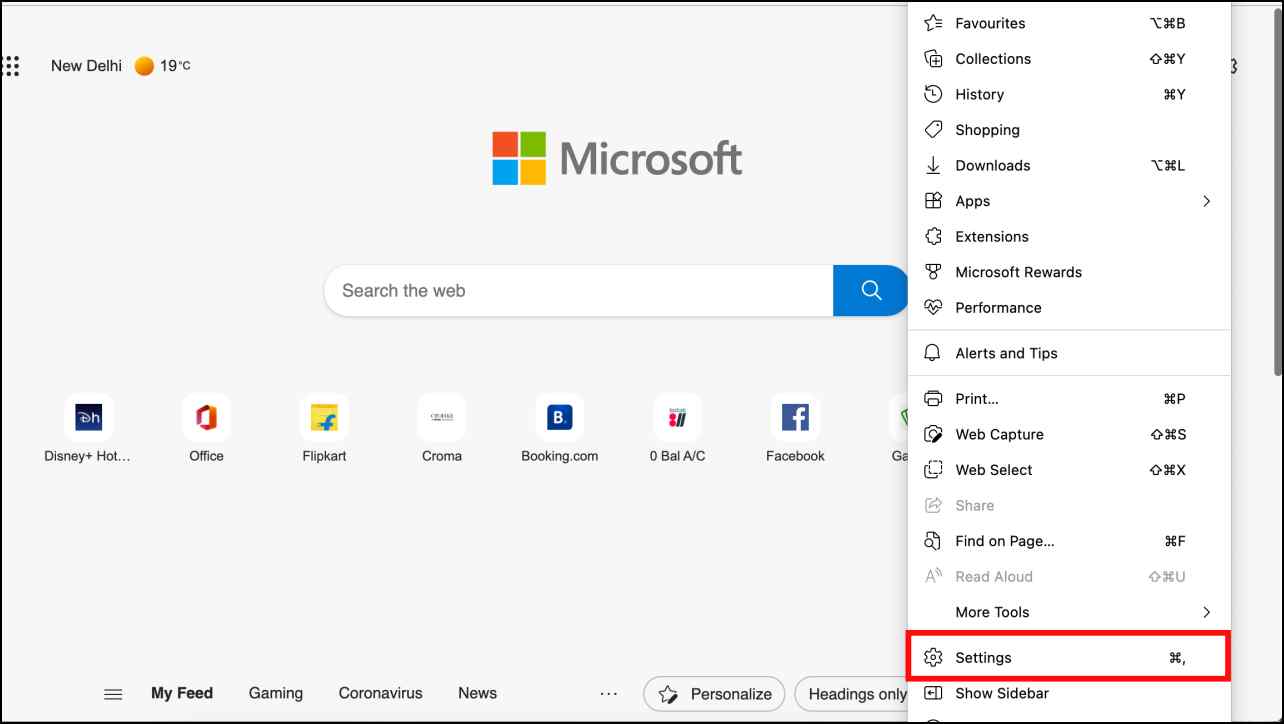 Step 3: Go to Profiles.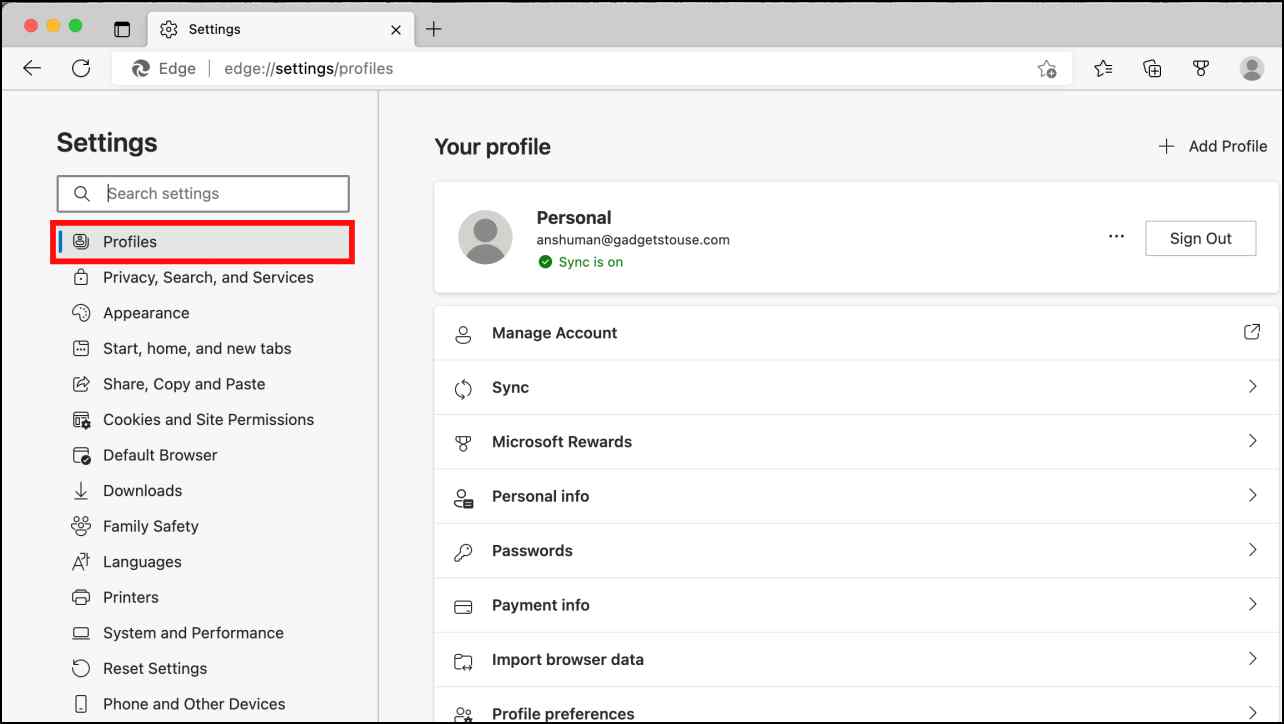 Step 4: Select Microsoft Rewards.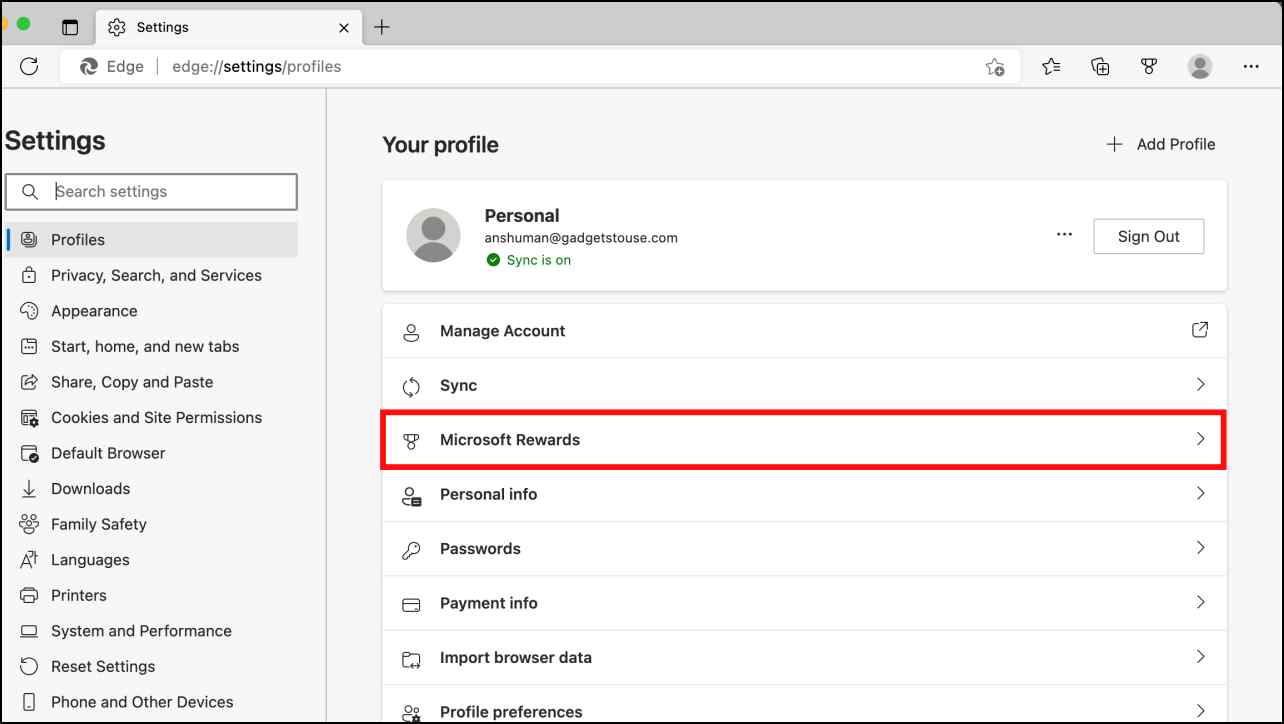 Step 5: Turn off the toggle next to the option Earn Microsoft Rewards in Microsoft Edge to disable it.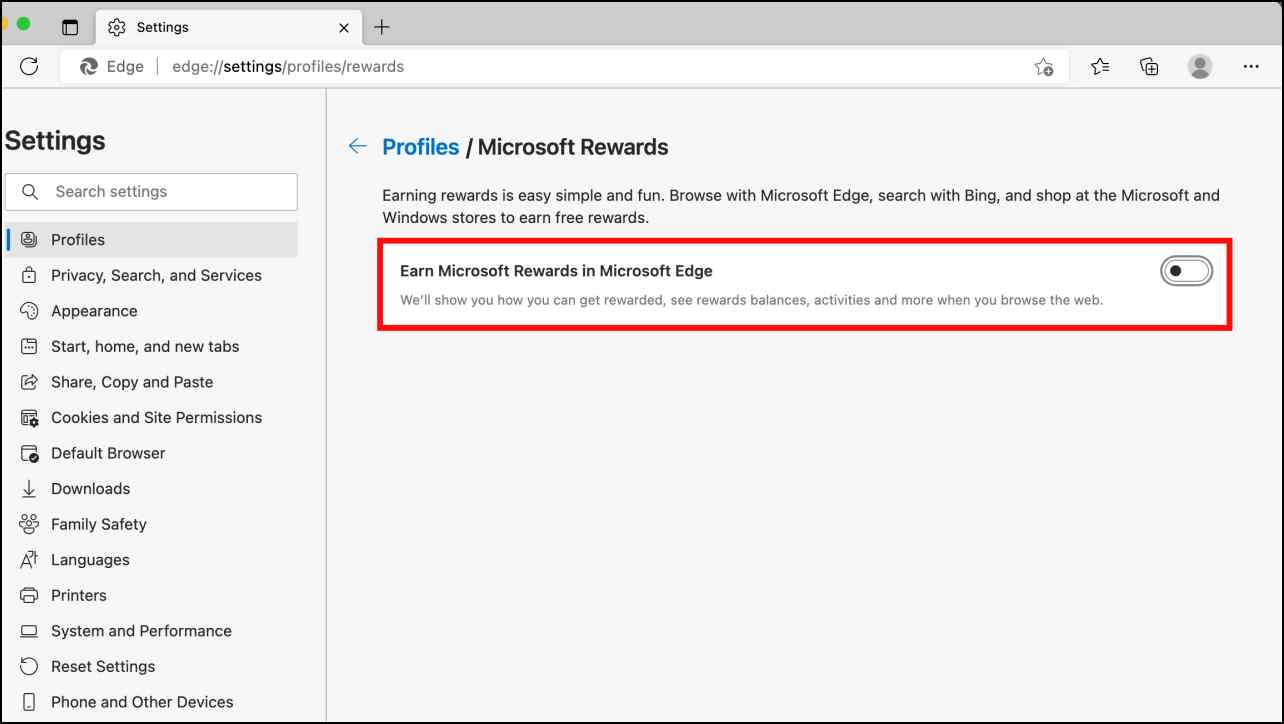 This will get rid of the Microsoft Rewards icon from the Edge toolbar and you can continue enjoying the browser without any clutter.
Frequently Asked Questions
Q. What are Other Useful Features of the Microsoft Edge Browser?
Microsoft Edge is a lightweight web browser with a variety of useful features under its belt. Here is a list of features of Microsoft Edge:
Support for all Chrome extensions.
Install websites as Apps.
Read aloud webpages.
PDF reader.
Ability to capture scrolling screenshots with the Web Capture tool.
Put inactive tabs to sleep to save system resources.
Select a Non-ISP DNS provider.
Built-in privacy tools.
Create website collections.
Follow and receive updates from your favorite creators.
Earn rewards with Microsoft rewards.
Change tab layout to vertical.
Create website collections.
Q. Microsoft Rewards vs Brave Rewards: What's the Difference?
Microsoft Edge and Brave are both Chromium-based web browsers that offer their rewards program so it is reasonable to question how are they different from each other. Here are some key differences:
Volatile Reward System
Brave uses BAT or Basic Attention Tokens which is a cryptocurrency to reward its users. The issue is the value of a cryptocurrency is highly volatile so on a good day your BAT tokens can be worth a lot and the next day they won't be worth half as much.
This is not the case with Microsoft Reward points as they can only be used to redeem other rewards from Microsoft Store like discount vouchers, gift cards, etc. This removes the volatility factor of the reward.
Requires a verified Wallet to Redeem Rewards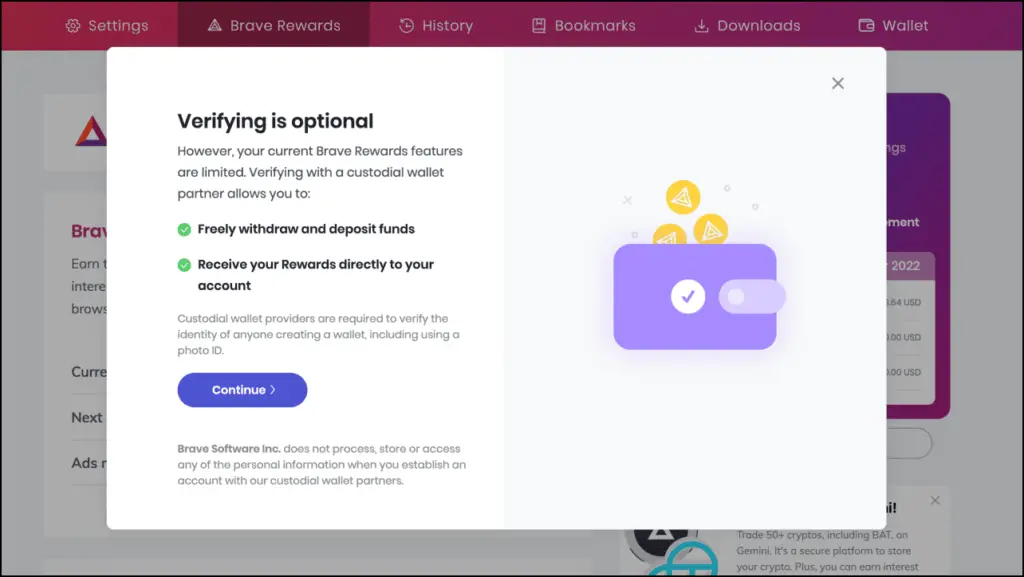 To redeem your Brave Rewards you need to sign up for a verified wallet, submit KYC documents and then link the wallet with Brave. only then you will be able to sync your BAT tokens across devices and withdraw them.
On the other hand, Microsoft Reward points can be easily redeemed from the Microsoft Store and only requires you to sign in with your existing Microsoft accounts to sync your points across different devices and platforms.
Multiple Ways To Earn
You can earn Brave BAT tokens only by using the Brave browser. It is not clear if there is a way to maximize your earning potential. Some users suggest that using Brave services like news, sponsored background images, and Brave search can increase your earnings but it is a speculation.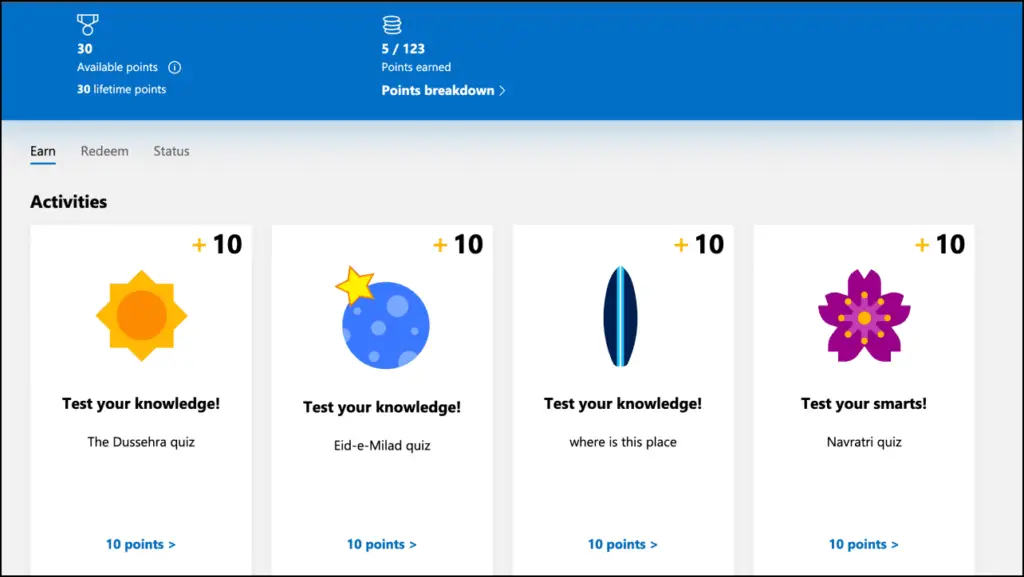 Microsoft Rewards also incentivizes you to use their services and products to earn more points but you can also answer quizzes and perform other tasks to get as many points as possible.
Q. Do Microsoft Reward Points Expire?
Yes. If you do not earn points for 18 months then all your previously unredeemed points will expire. So if you stop using Edge for 18 months and do not redeem your points then they will expire.
Q. What can I get in Exchange for Microsoft Reward Points?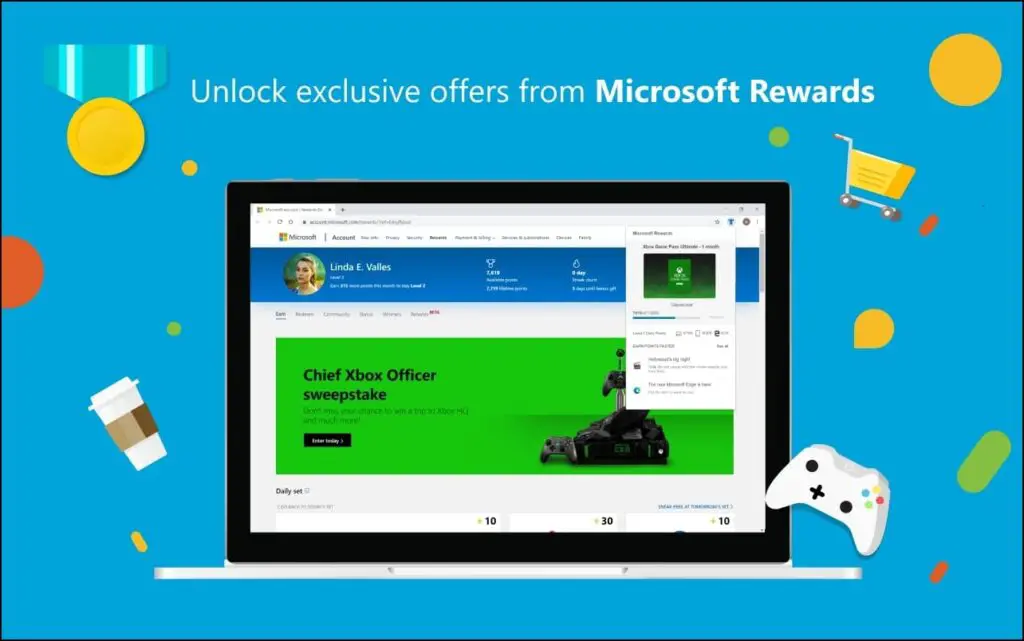 You can exchange your Microsoft Reward points in exchange for Amazon gift cards, free movie tickets, discounts on holiday tickets and shopping, and video game currency.
Wrapping Up
Microsoft Reward not only rewards their already loyal user base but also incentivizes new users to continue using the Edge browser. The setup process is simple and rewards are lucrative which will attract new users. We hope Microsoft adds more rewards later and also includes more options to earn points. If you have any questions regarding Microsoft Rewards on Edge then do let us know and stay tuned on BrowsersToUse for more such articles and How-Tos.