Cybercriminals use phishing websites to cheat innocent users on the web. These sites try to steal passwords, personal, as well as financial information. To make it worse, our dependency on the internet increases our chances of becoming victims of these phishing attacks. There are so many phishing websites on the web that it's hard to find them manually. Anyways, you need not worry. Here are three ways you can auto-detect phishing websites that steal your password in Chrome and other browsers.
Related | 3 Ways to Find Out if a Webpage Is Safe to Visit in Chrome
What is a Phising Website?
Phishing websites are websites created to cheat users on the Internet by stealing their passwords or leaking personal and financial information. These sites look so genuine that it's hard to identify them manually.
The phishers can build similar-looking pages to almost any other popular site that you might be using. A normal internet user becomes a victim of these websites by entering his private information thinking that they're genuine.
Auto-Detect Phishing Website That Steals Password and Other Data in Chrome
Now that you have an idea about phishing websites and why it is important to auto-detect them, it's time to understand the steps you should take to protect yourself from such websites.
1. Turn On Enhanced Protection
Google launched Safe Browsing way back in 2007 to protect users on the web. The giant tracks phishing websites in real-time and marks them spammy when someone accidentally lands on these sites. It works most of the time by default, but it will work even better after enabling Enhanced Protection in Google Chrome. The Enhanced protection protects against phishing websites more efficiently compared to the standard protection.
Step 1: To enable enhanced protection tap on the three-dot menu and select Settings. Under settings, go to Privacy and security settings.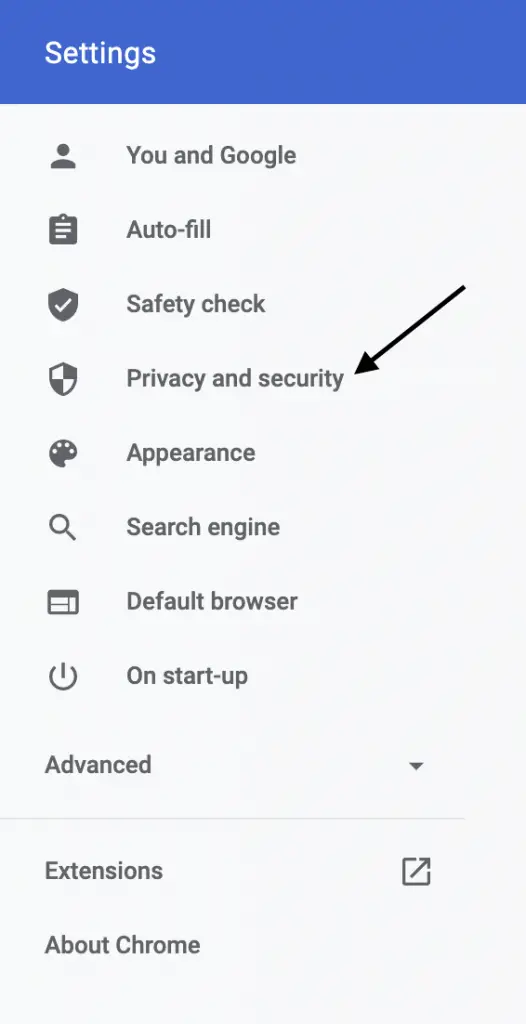 Step 2: Under Privacy and security settings, tap on Security Settings. The very first option there will be Enhanced Protection. By default, you might be using standard protection. Tap on Enhanced protection to select it.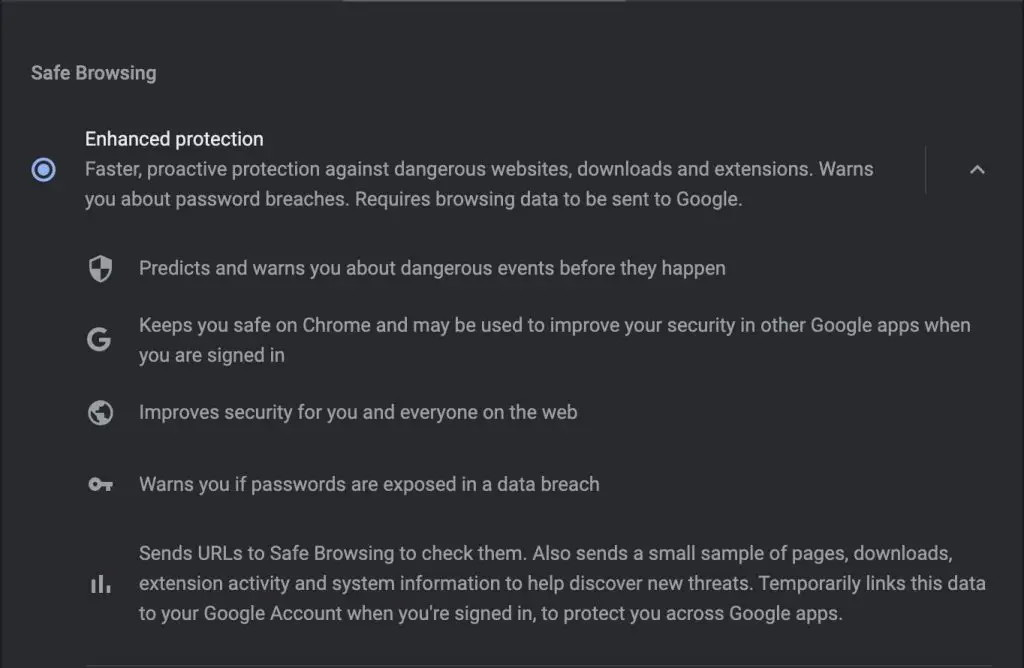 Once you have set Safe Browsing to Enhanced Protection, Google will automatically predict and warn you against phishing websites. Turning on enhanced protection is one of the best ways one can auto-detect phishing websites.
The next way you can auto-detect phishing websites in Google Chrome is by adding WOT Web of Trust Chrome Extension.
Step 1: Go to WOT Chrome Extension page. Alternatively, you can search for it on Chrome Web Store. Tap Add To Chrome to add the extension.
Step 2: Once you tap Add To Chrome, an installation window will open. All you have to do is tap on Agree & Continue.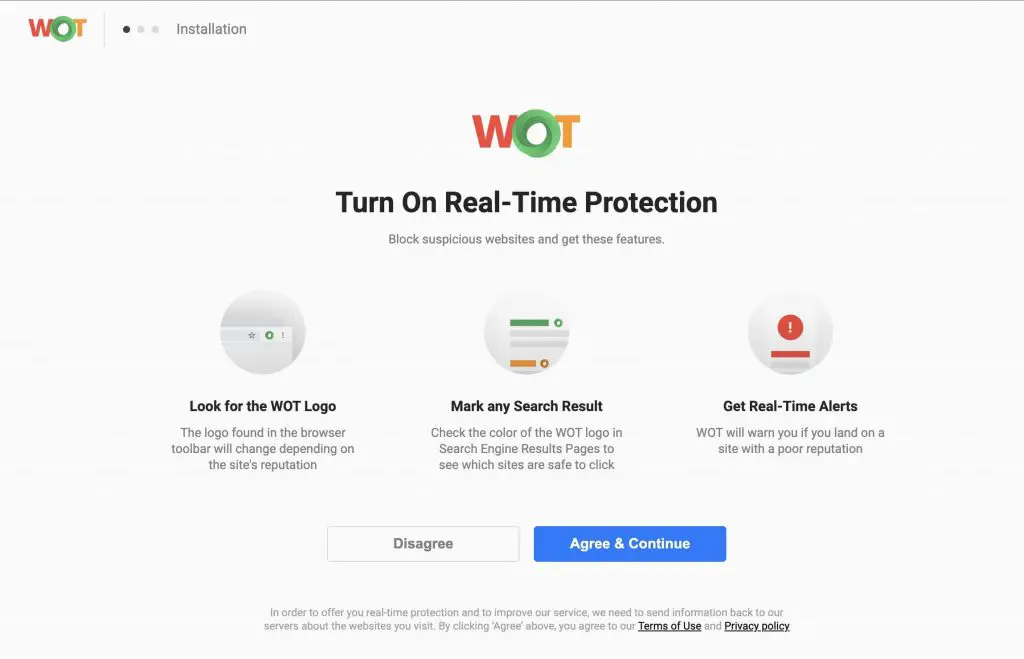 Step 3: In the next stage, WOT will scan your device and send you a report. It will also automatically start protecting you from phishing websites.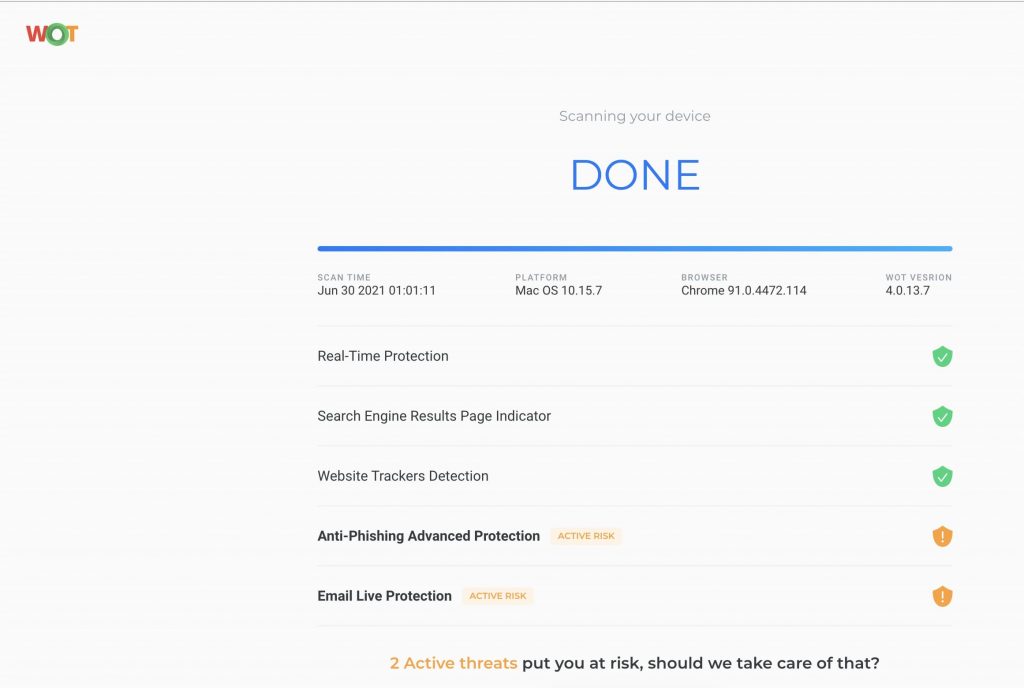 WOT provides real-time protection from phishing websites. It also gives a Search Engine Results page indicator to provide information about websites ranking in search results. Once you have added the extension, it will show icons in search results.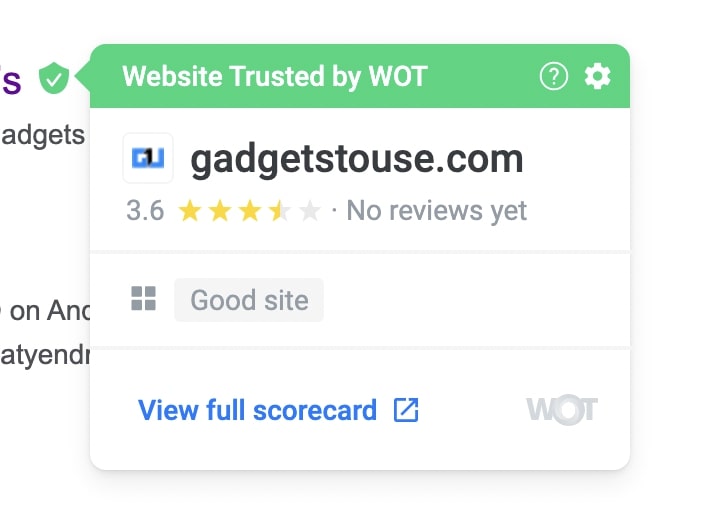 To protect from phishing websites that steal our passwords, Google has built a Password Alert Extension. It helps in sending you an alert when your Google account gets signed on any website without permission. So, in case if a phishing website tries to steal your password, it will automatically send an alert.
Step 1: Add the Password Alert Extension from Web Store. You can trust it as it's offered by Google itself.
Step 2: Once you have added the extension, it'll automatically alert you the next time a phishing site gets access to your account. You can then take the necessary actions to safeguard your account and data.
Final Words
The number of phishing websites on the internet is increasing day by day. So, make sure to use these tips to safeguard your passwords, personal and financial information from phishing sites. I hope the above three ways will help you get auto alert of phishing websites in Google Chrome. Anyways, which method do you prefer? Let us know in the comments.