One of the best parts about computers is their longevity. Even decades-old computers can still be used today for normal tasks. And since most things have shifted online these days, you will need a reliable web browser that could run smoothly on your old computer to get any use out of it. That is why we bring you a list of the eight best web browsers that can run on your slow and low-end PC.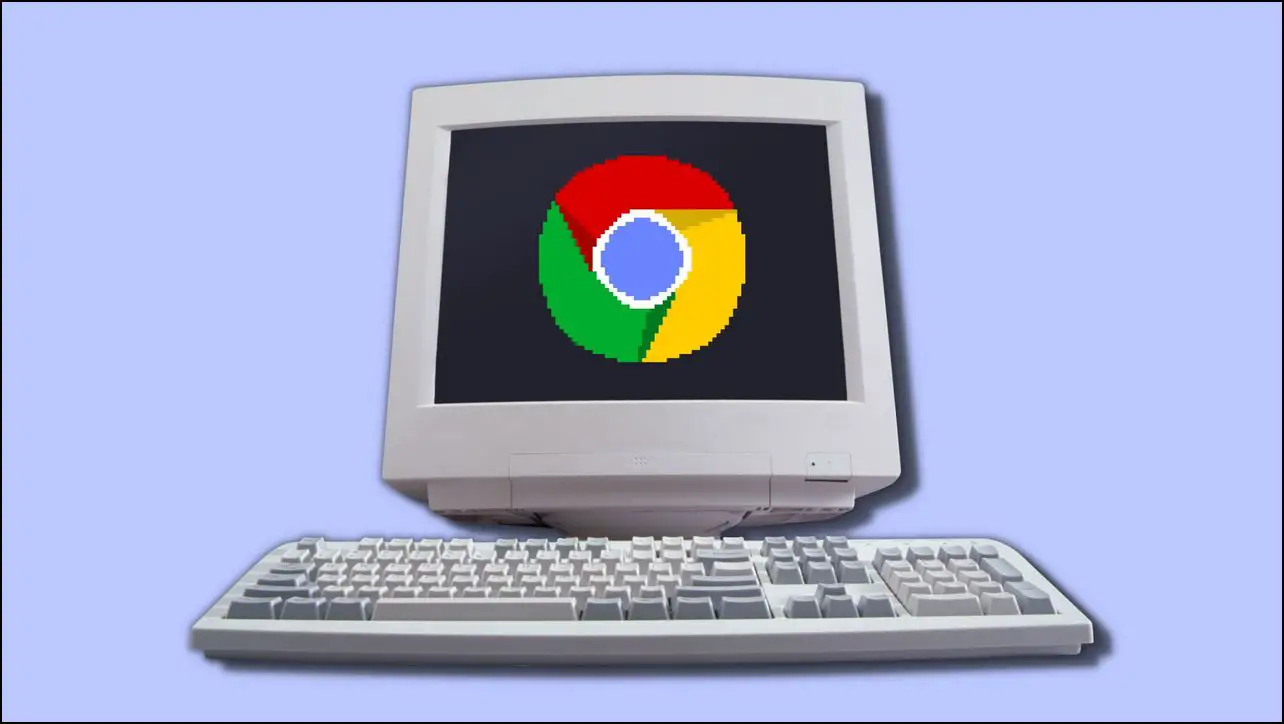 Best Browsers For Slow and Low-End PC in 2022
The biggest hurdle with low-end desktop computers and laptops is the limited or outdated hardware so we looked up browsers that can efficiently run on such limitations. We tried out multiple browsers and shortlisted eight web browsers that can run without a hiccup on slow and low-end PC with less RAM and CPU. Let us take a look at them.
1. K-Melon Browser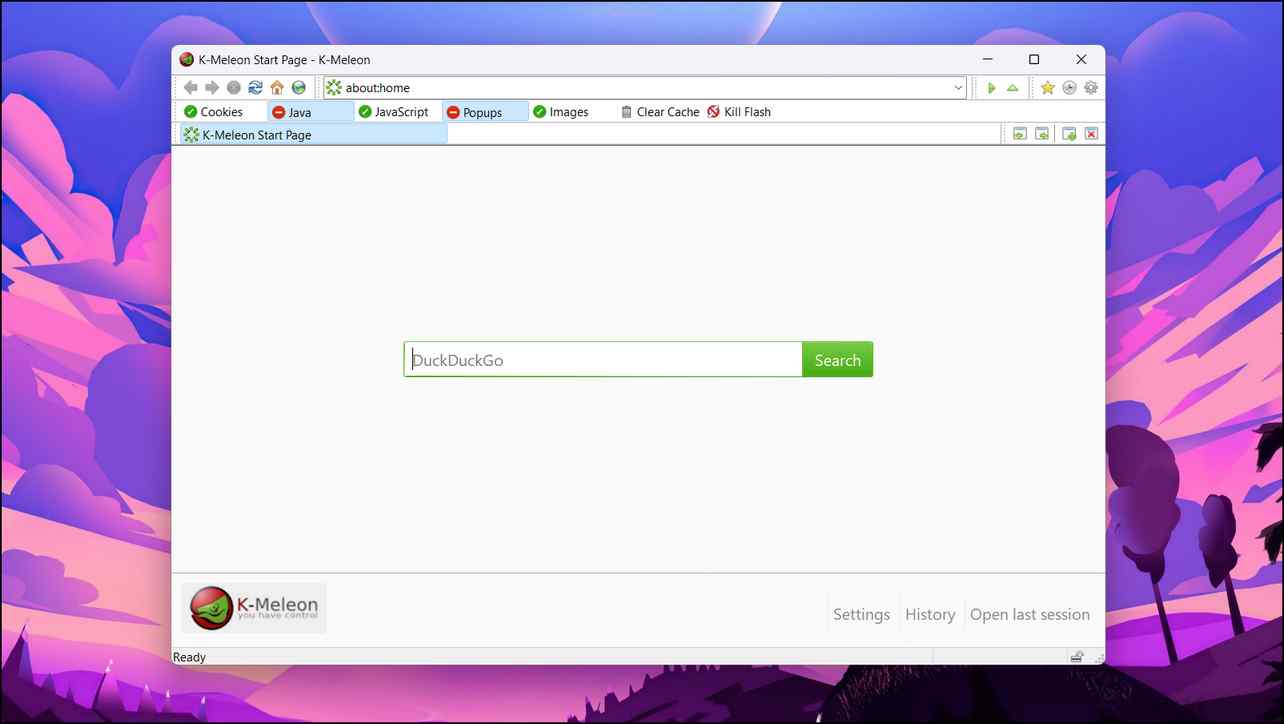 If you are looking for a fast and responsive web browser then K-Melon is a top-tier option. It is based on the Gecko engine which is also used by Firefox and is capable of running on as low as 20 MB of RAM which makes it one of the best browsers for a slow and low-end PC.
You can customize several aspects of the browser like the skin, location of buttons, menus, toolbar, and other items. K-Melon can run on Windows XP Service Pack 3 and you can download earlier versions of the browser to use on older versions of Windows. But it is not available for macOS.
The interface looks outdated but feels right at home on an old PC. The browser was not able to run websites like YouTube other than that it worked properly and felt responsive. Also, K-Melon uses plugins instead of extensions to add different functionalities.
Pros: 
Lightweight and responsive browser.
A variety of customization to change appearance.
Able to run on very limited resources and systems running Windows XP.
Ability to turn on or off elements such as Javascript, images, cookies, and Flash.
Cons: 
Lacks built-in adblockers.
Has not been receiving updates since 2016.
Only available for Windows.
Download | K-Melon Browser
2. DuckDuckGo Browser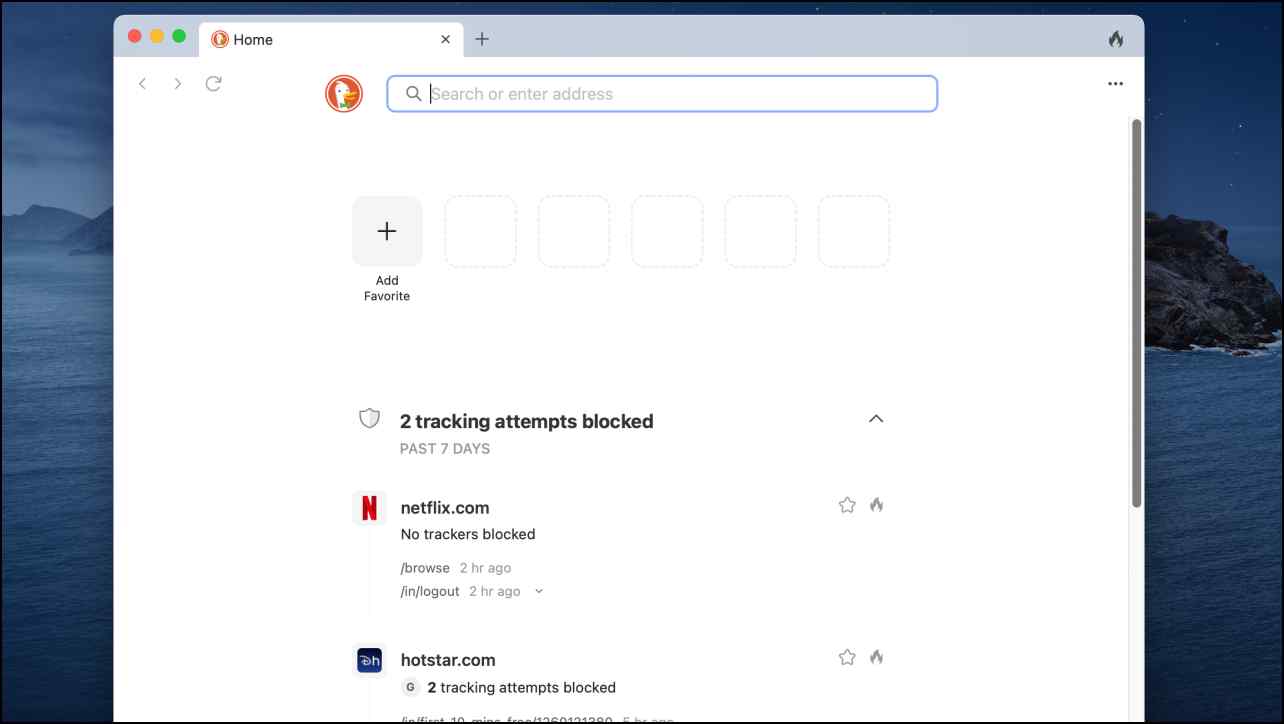 DuckDuckGo is a private search engine that aims to preserve user privacy and data and with that aim, they have recently released their web browser on macOS. The browser is in early beta and may come to Windows later.
The browser comes with several privacy-focused features like blockers for ads and web trackers, a Fire button to clear cookies with a single click, a privacy guard, cookies preference manager, email tracker protection, and a video player that allows you to watch YouTube videos ad-free.
It feels snappy and we faced no issues trying to run websites like YouTube and other streaming services. DuckDuckGo Search is the default search engine and there is no option to change it. It also does not support extensions or plugins. But can be considered a lightweight alternative to the Safari browser.
DuckDuckGo has also been a part of our top lightweight browsers for Android.
Pros: 
Privacy-focused lightweight browser.
Offers multiple features to protect user privacy and data.
Lets you watch YouTube videos without ads.
Modern and Clean interface.
Cons: 
Only available on macOS.
No option to change the default search engine.
No support for extensions and plugins.
Download | DuckDuckGo Browser for Mac
3. Pale Moon Browser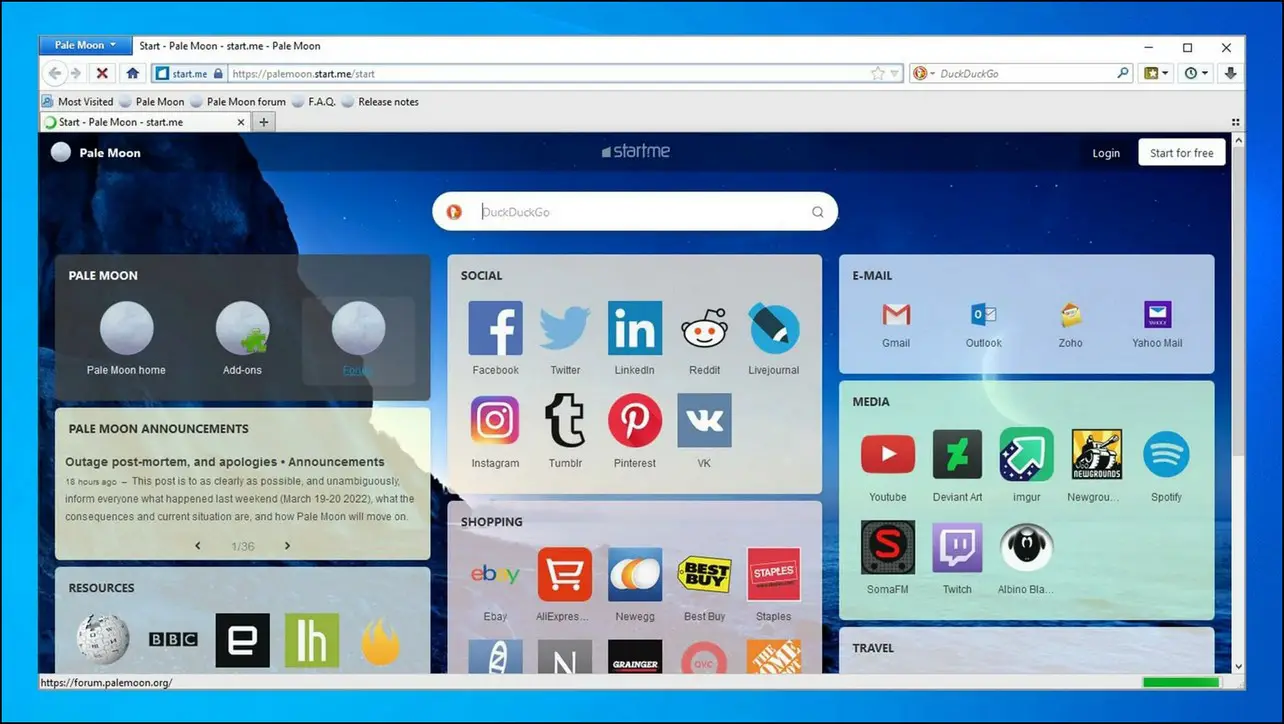 Pale Moon is a popular open-source browser based on the custom Goanna engine which is a fork of Firefox. It looks and feels essentially like an older version of Firefox browser but with all the unnecessary features stripped away for better performance on slow, low-end computers.
The browser is optimized to run on older as well as newer hardware as it can utilize multi-threading available on the newer processors for better performance. The browser can work with systems with 256 MB of RAM and is available for Windows and Linus computers.
The highlight of Pale Moon is the ad and spyware-free browsing experience. And there is a surprisingly large library of extensions and themes available to choose from. All this makes Pale Moon a decent choice for users with a slow computer who want an all-around web browser.
Pros: 
Uses a custom rendering engine.
Blocks ads and spyware.
Supports multi-threading for better performance.
Plenty of themes and extensions to choose from.
Cons: 
Not available on macOS.
Does not support ancient Windows versions for security reasons.
Download | Pale Moon Browser
4. Slimjet Browser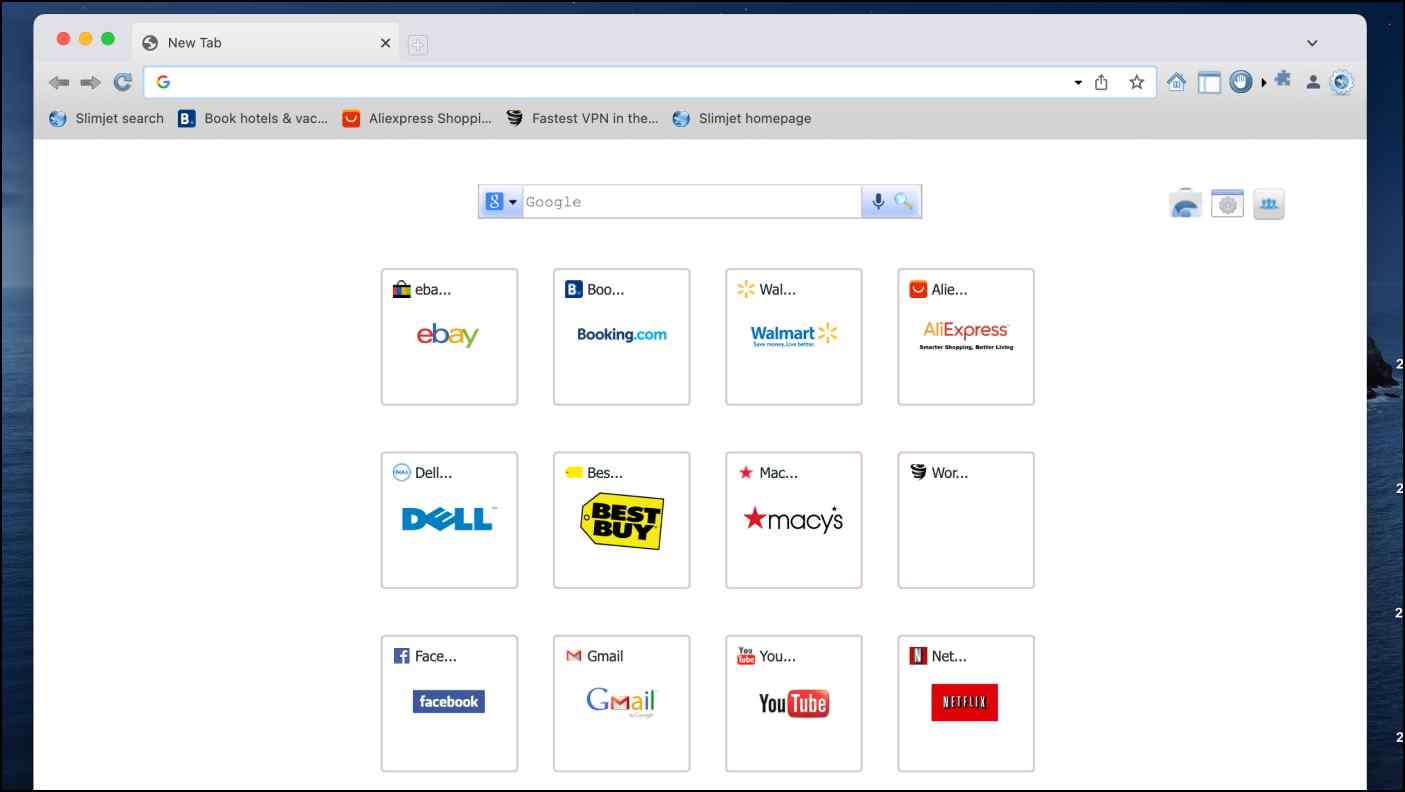 Slimjet is a chromium-based browser that is available on Mac, Windows, and Linux. It is fast and comes with an extensive list of features that not only add functionality to the browser but also allow you to customize it according to your preference.
The browser comes with ad blockers, screen recorders, a photo editor, a video and audio downloader, gestures support, the ability to put tabs to sleep, and many more. The reason for this many features was to eliminate the need for certain extensions that take up space and resources.
The browser is fast and responsive but just like other chromium-based browsers, it does not do well when it comes to RAM requirement and management. Still, it should work fine on old computers with 4 GB of ram.
The UI is very old and also feels shady but if you want a fast and lighter Chome alternative then you should consider the Slimjet browser. Here's our detailed overview of the Slimjet browser.
Pros: 
Built-in privacy tools.
Support for Chrome extensions.
Comes with a wide array of features.
Ability to put unused tabs to sleep to free up memory.
Available on all major platforms
Cons: 
The browser looks and feels old.
RAm requirement is high and similar to Chrome.
Download | Slimjet Browser
5. UR Browser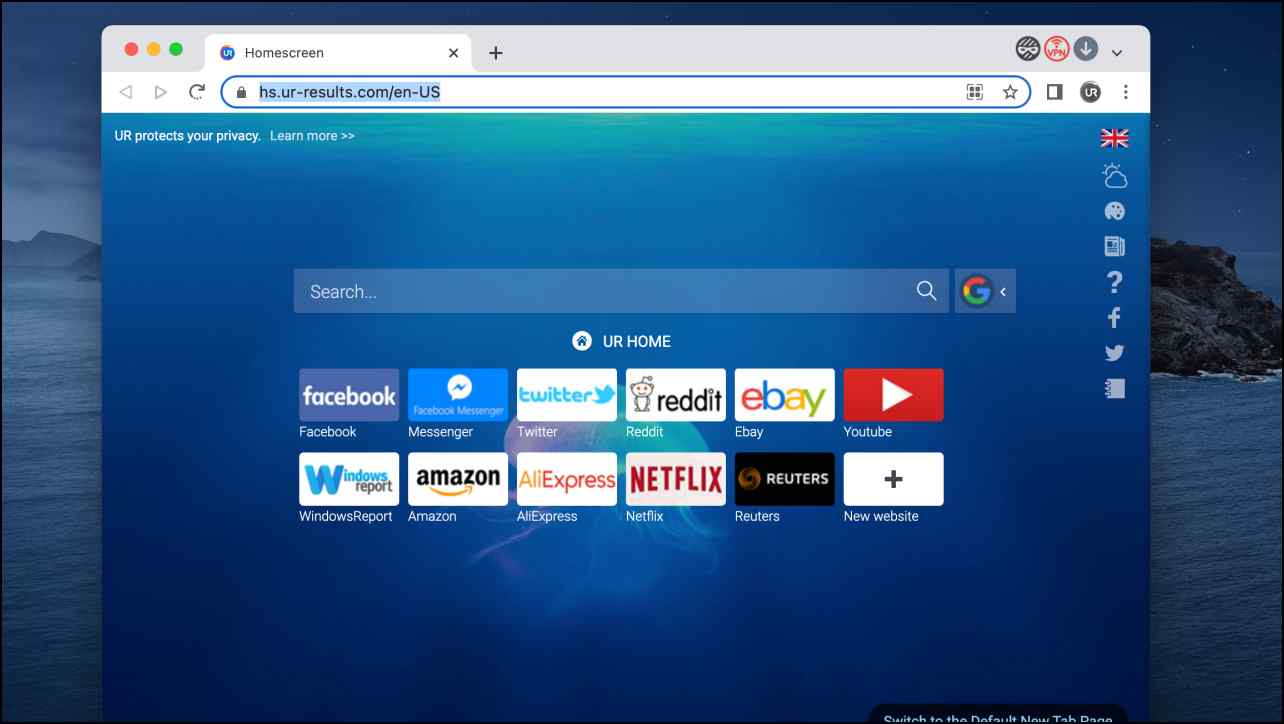 UR Browser can be considered a Chrome alternative for a low-end PC. The browser looks and feels similar to Chrome because it is based on Chromium but incorporates several privacy-related features that help improve the load times of webpages and also preserve your data.
On first boot, the UR browser lets you choose from three privacy settings ranging from low to high. The high privacy settings block all sorts of ads, trackers, and fingerprinting attempts and also enable Ninja tabs which will delete browsing history and cookies just like Incognito mode.
It also features a built-in VPN but you need to sign up to use it. When it comes to opening web pages, it is fast and but it does not do well when it comes to memory management. This is the case with most Chromium-based browsers but it should run well on a system with around 4 GB of RAM.
Pros: 
Removes ads and trackers.
Looks similar to Chrome.
Support for all Chrome extensions and themes.
Built-in VPN that encrypts your connection.
Cons: 
Built-in VPN requires you to sign up.
Not recommended for computers with less than 4 GB RAM.
Download | UR Browser
6. Mozilla Firefox Browser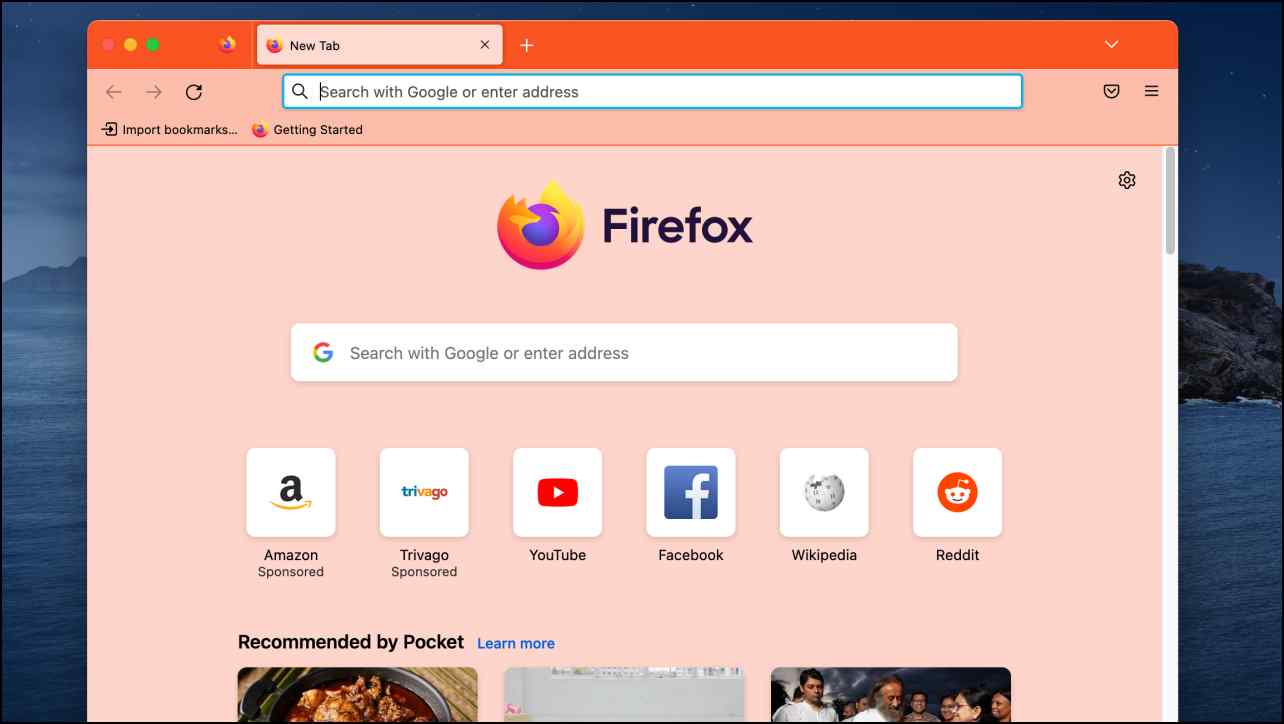 Firefox is considered the default alternative to Chrome. It is lightweight, secure, and fast but only supports Windows 7 and above and macOS 10.9 and above.
I have used it personally on a system running Windows 7 on a mid-range processor from 2008 and with only 2 GB of RAM. Firefox doesn't take up a lot of memory and runs well on older hardware albeit it might face some hiccups with multiple tabs opened.
You also get support for the latest web standards, security protocols, and a long list of useful add-ons to enhance your browser's functionality. If you are looking for a browser for your low-end PC, then you cannot go wrong with Firefox.
Pros: 
Clean and modern interface.
Offers strong privacy-related tools and features.
Ability to download add-ons.
Reliable browsing experience.
Cons: 
Memory consumption does spike at times.
It has compatibility issues with certain websites.
Download | Mozilla Firefox 
7. Falcon Browser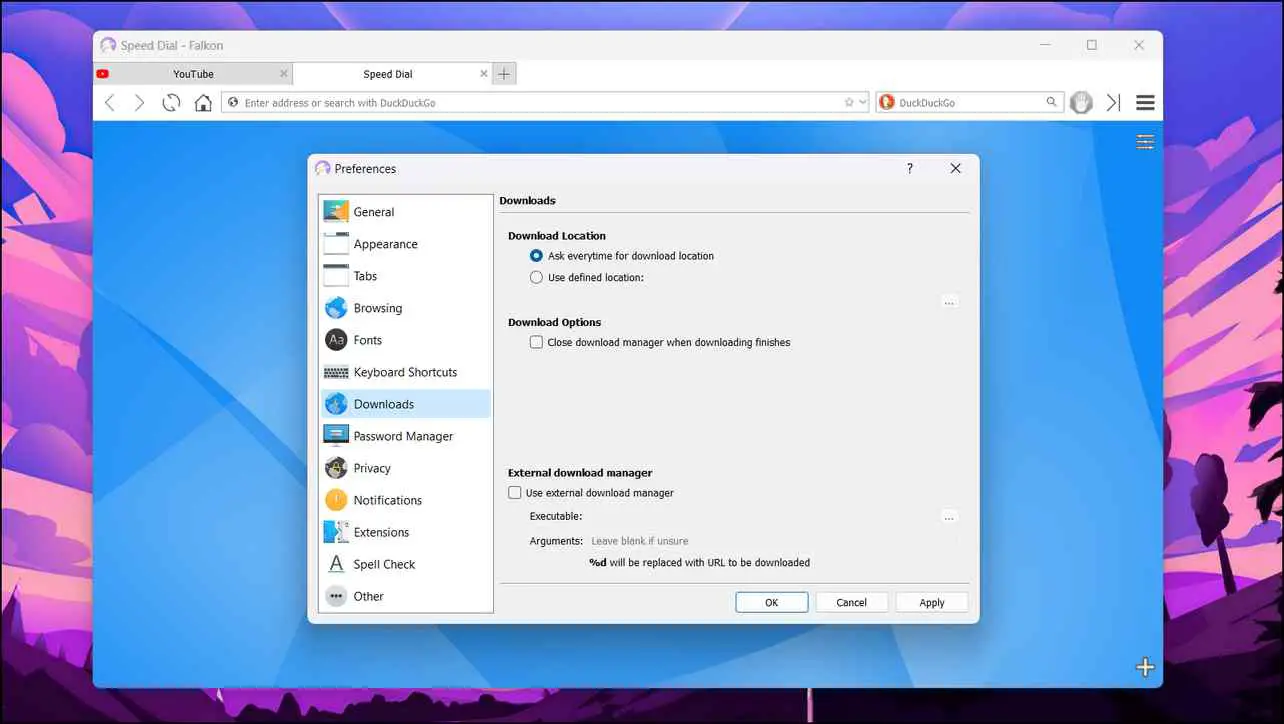 If all you need is a simple browser to fulfill your basic requirements then you should try out the Falcon browser. It offers a balanced user experience and can work on old and low-end computers with 1 or 2 GB of RAM.
It is available on Windows 7 and later versions and also on Linux. It uses the QtWebEngine for rendering and delivers a decent performance when it comes to loading webpages. It features a built-in ad blocker and has support for a limited number of extensions.
Falcon browser has a clean interface and works out as a browser to carry out day-to-day tasks. The fact that it does not have an abundance of features is what makes it light and less resource hungry.
Pros: 
Stable and fast browser.
Able to run on limited hardware.
Built-in adblockers.
Plenty of options to configure and customize browsing elements.
Cons: 
A limited number of extensions.
May run into a video not playing errors.
Download | Falcon Browser
8. Safari Browser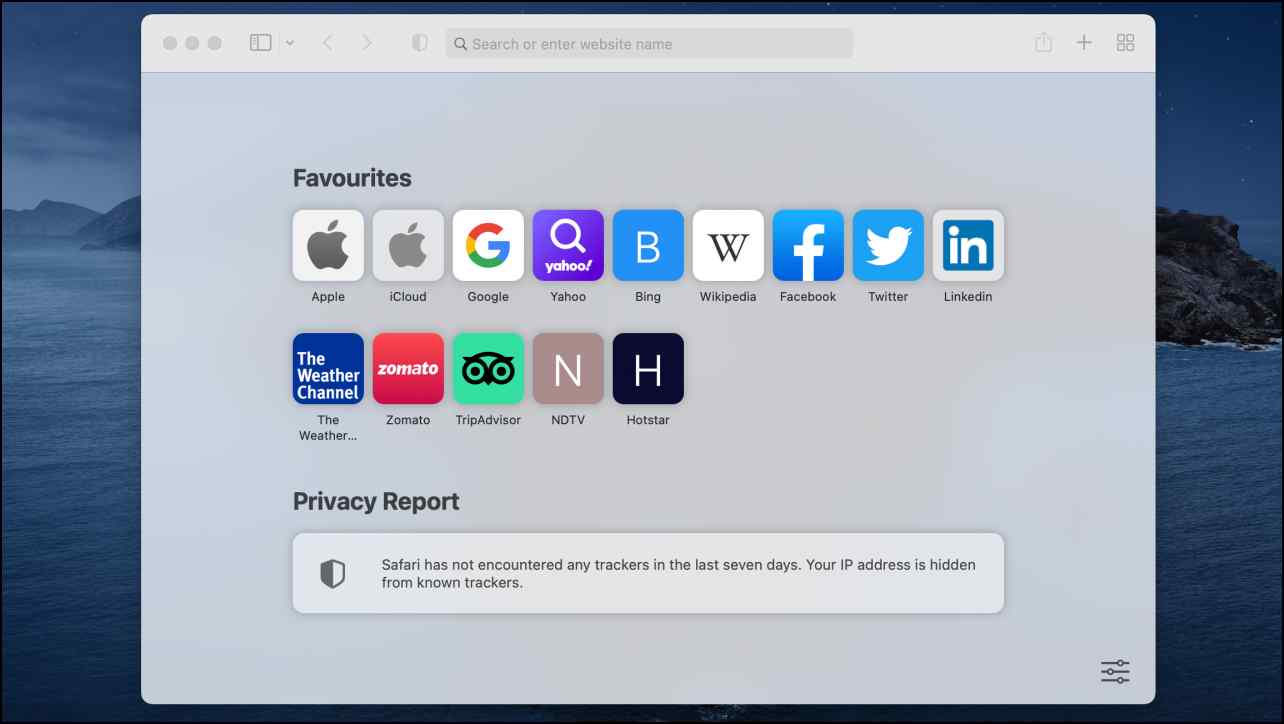 Safari is the default browser on Mac devices and although it may not be considered lightweight, it is one of the best options available for Mac users. The browser is built for Apple hardware and optimized accordingly to provide the best and the most stable performance without hogging all the memory.
And safari is not shy of features either, it lets you customize the elements of the toolbar, supports dark themes, and extensions, ability to change the background images if that is not enough you get privacy features to block third-party trackers, enable or disable privacy guard on certain websites and hide your IP address from trackers.
Safari also provides you with better battery life on Mac and you get plenty of new features on supported devices with every new macOS update. All this makes Safari a suitable option even if you are running an old macOS PC.
Pros:
Efficient and Optimized for Mac.
Blocks third-party trackers and hides IP addresses.
Ability to download extensions from the App Store.
Comes pre-installed on all macOS devices.
Cons: 
Does not offer a ton of customizations and features.
Older Macs might not be able to get the latest version of Safari.
Bonus: Optimize Your Current Browser for Slow PC
If you are happy with your current web browser and do not want to switch but looking for a way to decrease its memory consumption then you can try out the Great Suspender extension. It will suspend unused tabs and free up memory till you reload those tabs again.
It is easy to use and available on the Chrome Web Store for all chromium-based browsers. Here is how you can use it:
Step 1: Download the Great Suspender Original extension on your browser.
Step 2: Click on the extension icon.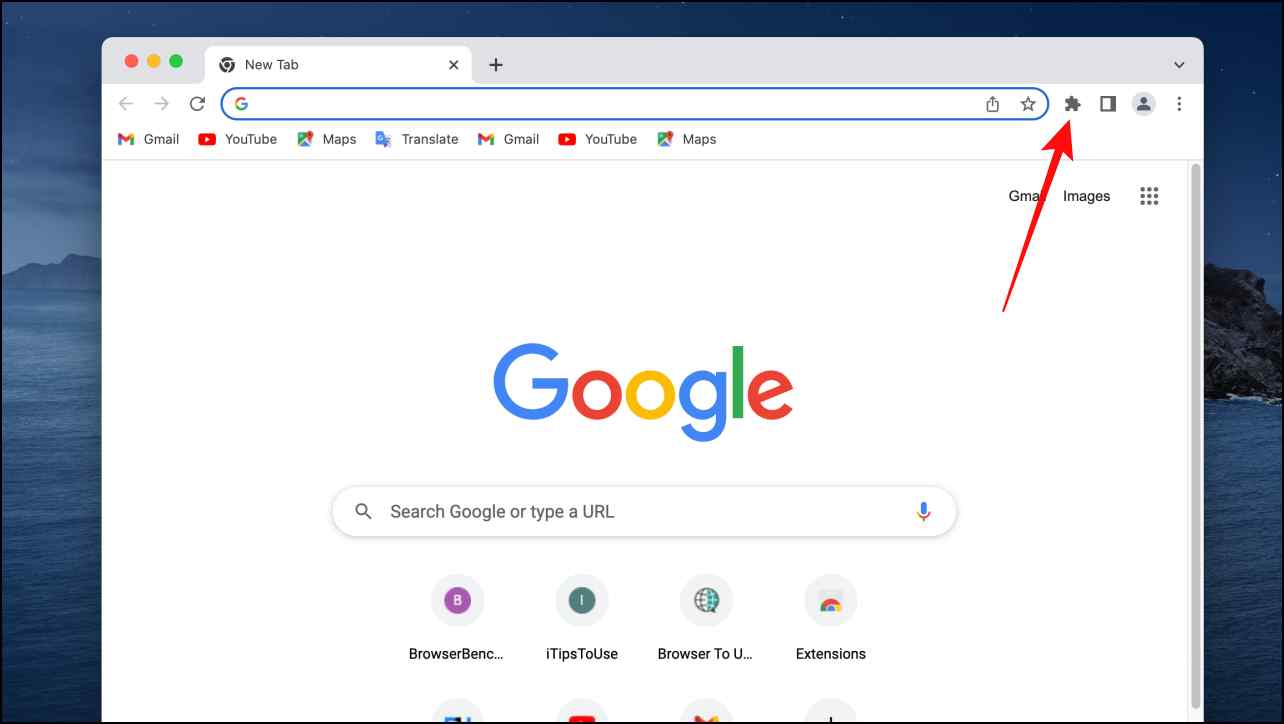 Step 3: Select the Great Suspender Original extension.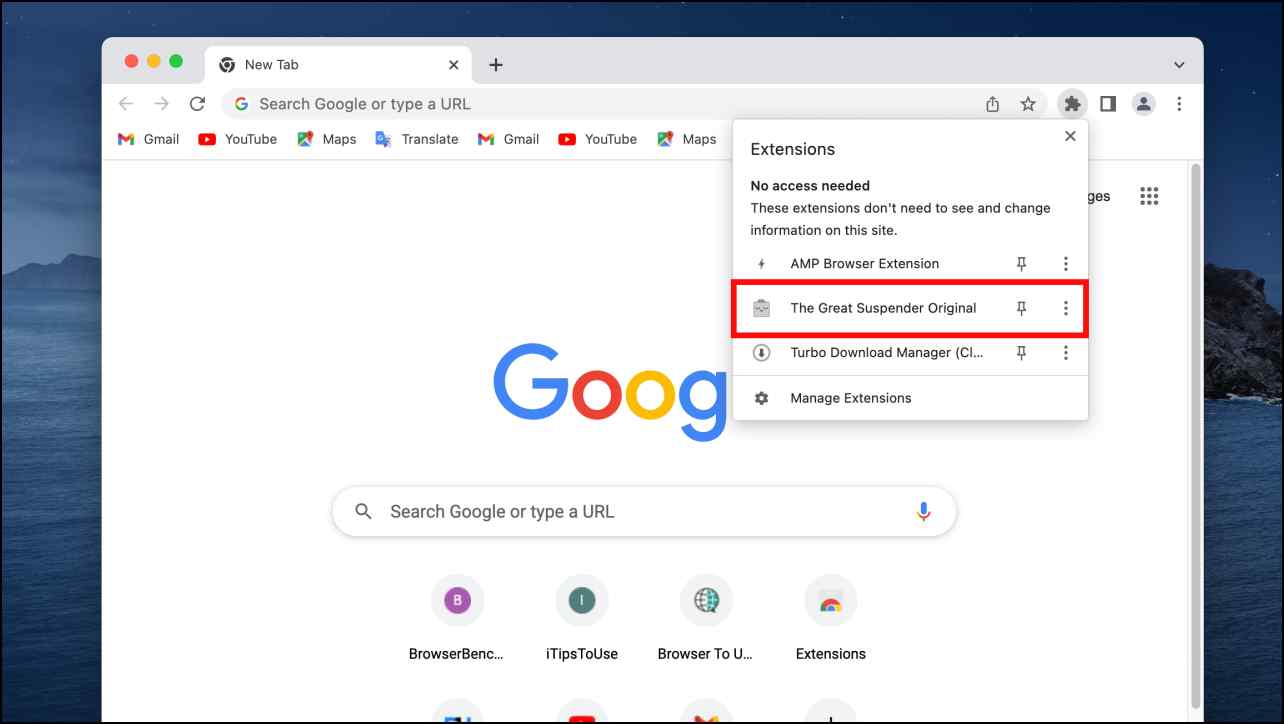 Step 4: Click on the action you wish to perform.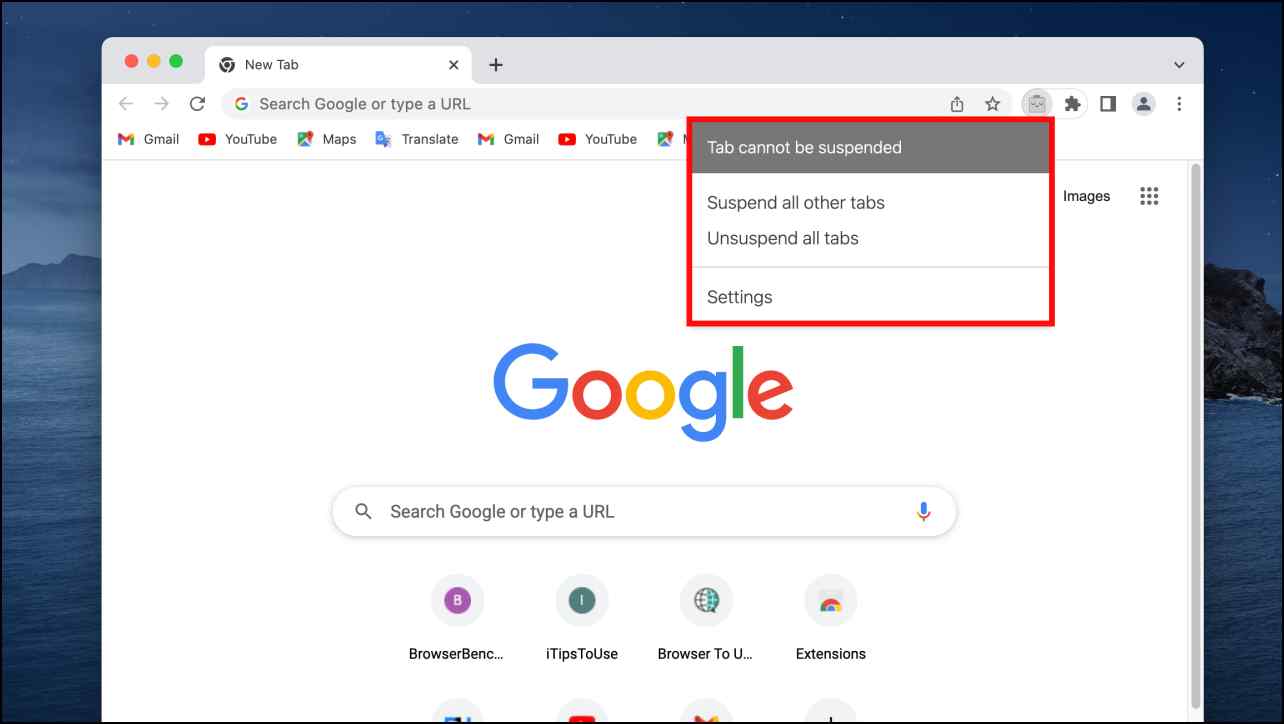 The extension works automatically in the background and will suspend tabs after a certain period.
On Microsoft Edge, you can use the sleeping tabs feature to suspend inactive tabs. Whereas, Opera offers a dedicated battery-saver mode to work on limited resources in order to save power.
And for those who want to stick to Chrome, here's how to make Chrome use less RAM and CPU and extensions to speed up Chrome. This way you can still be using Chrome while enjoying the best browsing experience on your low-end computer.
Enjoy the Best Browsers on Your Low End PC
This brings us to the end of our list of best browsers for old and low-end PC. Older and less powerful computers have a very limited number of options when it comes to web browsers so it is recommended to upgrade your PC whenever possible. Even small upgrades to RAM and switching to SSD can offer a day-and-night difference in performance. Stay tuned on Browser To Use for more such articles and How-Tos.
Related: