There are hundreds of web browsers available on the internet for both Windows and Mac. But most of them either consume a lot of memory, compromise with features or skip out on privacy. This is where the Slimjet browser comes into the picture. It is a feature-rich and private browser that consumes less RAM. Here's our full review of the Slimjet browser with its pros and cons and how it compares to the likes of Google Chrome.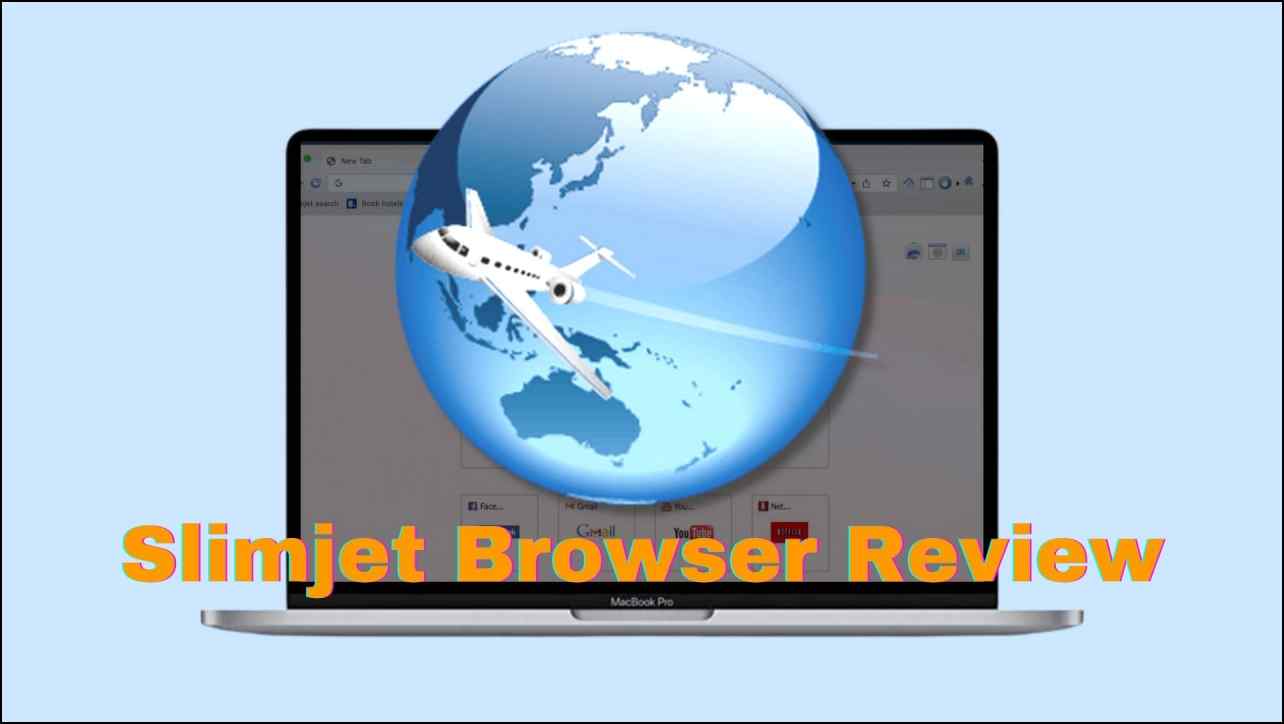 What is Slimjet Browser?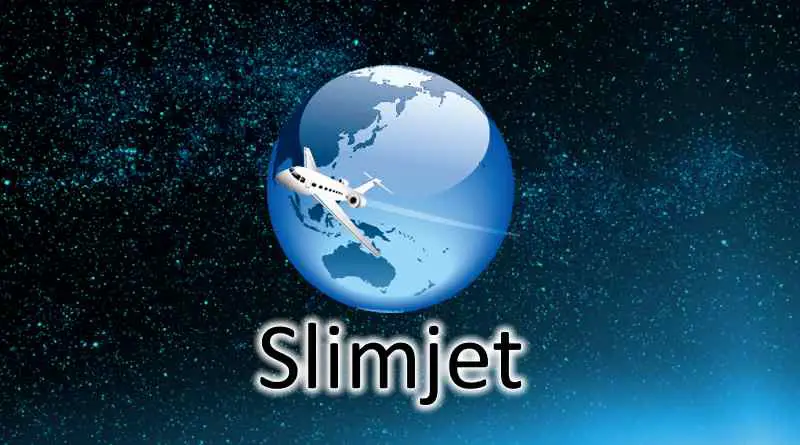 This might be the first time you hear about Slimjet, but to give you a small recap, it is a forgotten web browser that is built on top of Chromium, just like Chrome, Brave, Edge, Opera, and Vivaldi. And since it is Chromium-based, you get access to all your favorite chrome plugins and extensions.
The highlight feature of Slimjet is that it is a fast and lightweight web browser. And comes with numerous features to increase productivity and truly customize the browser based on your preference. It has built-in adblockers and protects user privacy by not sharing any user data with third parties.
Let's discuss different aspects of the Slimjet Browser in detail to give you a better overview of the browser itself and to help you better understand the features, UI, and functionality of the browser.
Design and Interface
When it comes to the interface, the Slimjet browser will surely give a scam browser vibe. The default homepage, icons, and menu items look outdated and something from a decade ago. This seems to be an intentional design choice by the developers.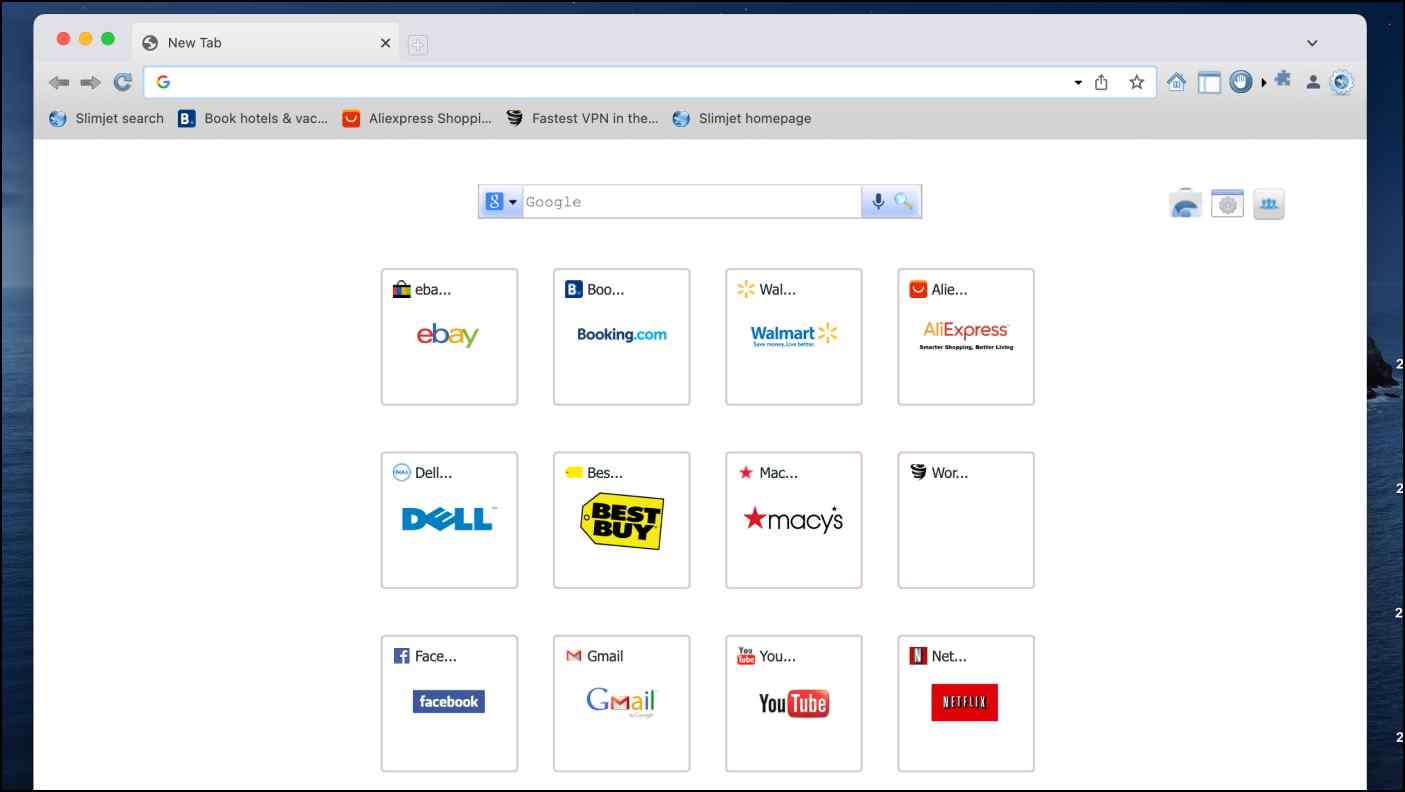 Moreover, when you first open the browser, you will see website shortcuts on the homepage for Aliexpress, eBay, and Facebook, which also does not imbibe trust. But you can customize them later on.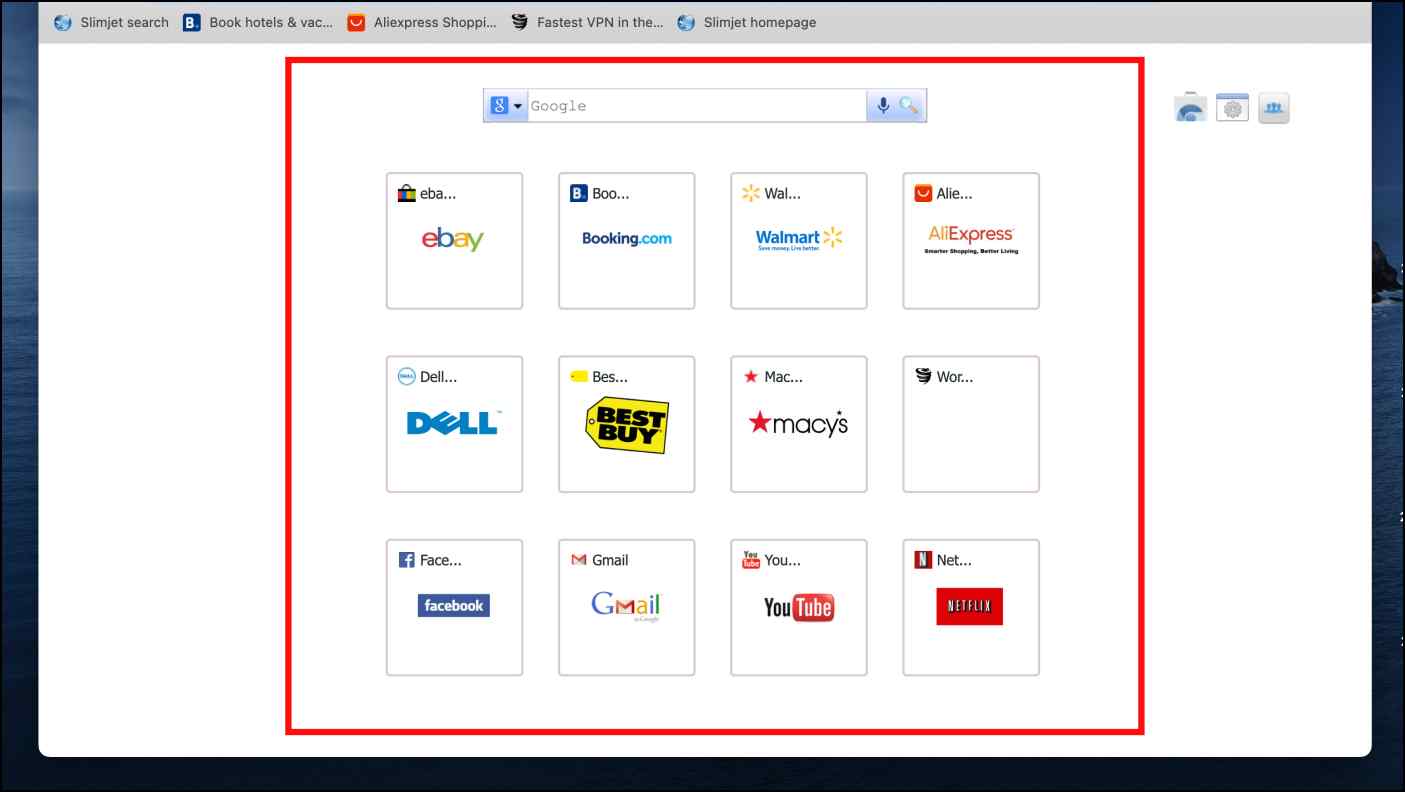 Features and Customizations
The Slimjet browser comes with a long list of features. And the reason developers added so many features within the browser is that not all users know which specific extension to use third party extensions are not consistent, so it is better to offer as many features as possible with the browser itself.
Here are all the features and customizations available in Slimjet browser:
Quick form filler.
Customizable toolbar.
Download videos from video streaming websites.
Extract Audio from inline videos.
Instant Photo upload.
Ability to edit photos with Photo Salon.
Share images, links, and text directly on Facebook.
Translate entire web pages or selected text with built-in translation tools.
Receive weather forecast.
Share current pages directly on web services such as Twitter, Blogger, WordPress, and Gmail.
Switch between multiple proxies.
Auto-refresh webpages based on a preset timer.
Use multiple search engines.
Screenshot and screen recording tools.
Use Turbocharged download manager.
Turn webpages and websites into apps.
Group tabs and add tabs to the sidebar.
Put unused tabs to sleep after a preset time.
Mouse gestures.
Drag and drop text or link to search.
These are some of the features you can find in the Slimjet browser. There are some that we did not mention in this list, but you can try out the Slimjet browser yourself to explore more features.
Privacy and AdBlockers
The Slimjet browser does offer some privacy add-ons on top of the usual settings offered by Chrome. Here are the privacy-related features offered on the Slimjet browser:
Built-in adblocker with custom filters.
Hide specific types of ads on web pages.
Block cross-domain HTTP referrer.
Block third-party and cross-site cookies.
Skip Google ads on third-party websites.
Replace indirect links in search engine results with a direct link to the original site.
Enable WebRTC.
Allow running HTTPS/HTTP mixed-mode content.
These options should be enough to ensure privacy in daily usage. Slimjet also collects usage statistics for internal use but does not share this information with Google servers like Chrome.
Slimjet Browser vs. Google Chrome
Chrome is everyone's preferred web browser, and it is also based on the same Chromium code base used by Slimjet and uses the same Blink rendering engine, so it makes sense to compare Slimjet with the Chrome browser.
Interface and Homepage
Google Chrome has a clean and modern interface that puts the search bar in the center, and you can add up to eight website shortcuts. You will have quick access to all your Google apps and services with an option to change the theme from the Chrome Web Store.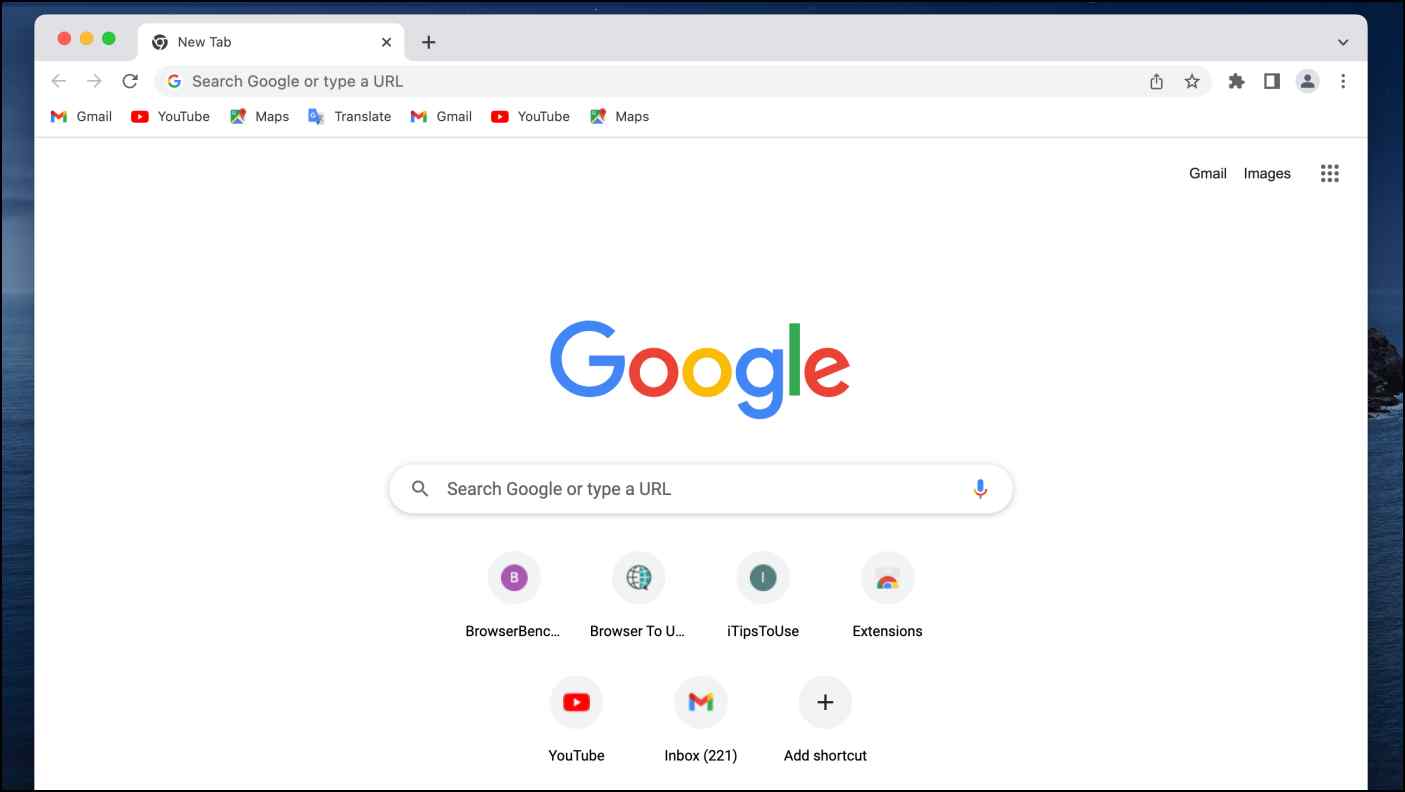 The Slimjet browser shares a similar design to Chrome, albeit with dated icons and menu items, as we mentioned previously. The thing about Slimjet is the interface looks shady and can give the wrong impression of being an outdated web browser.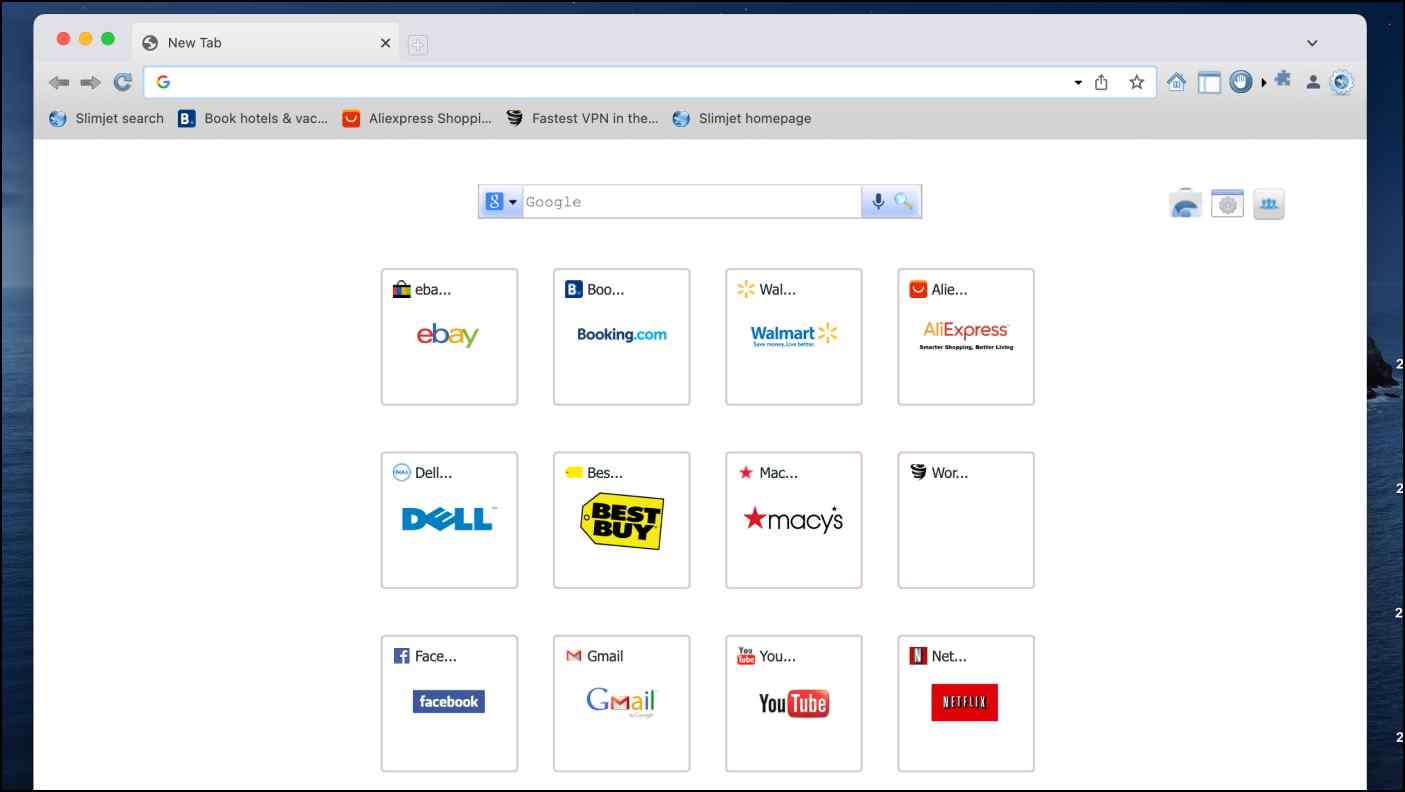 But Slimjet gives you several options to customize the homepage, add custom images or videos to the background and choose to see weather information.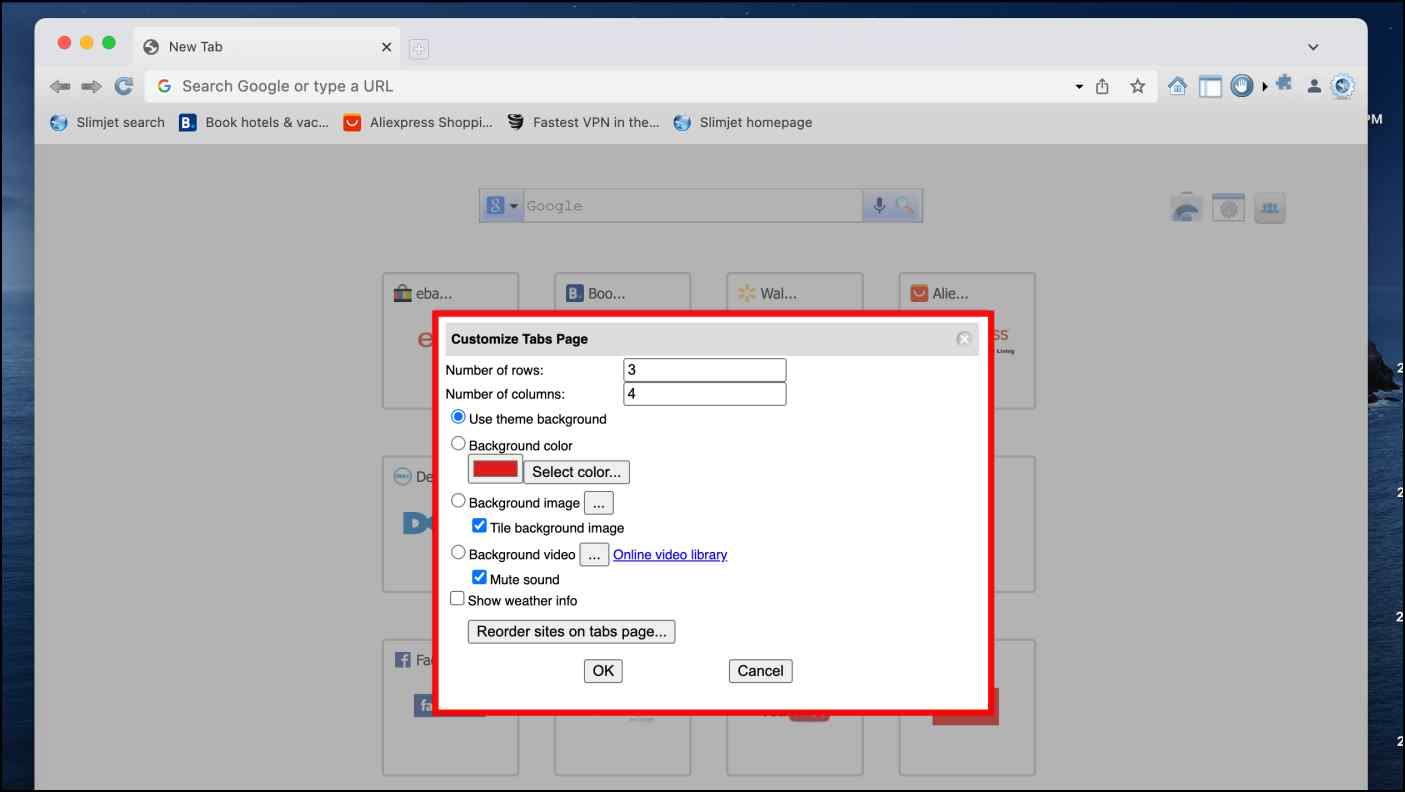 Performance
As seen in our best Mac browsers comparison, Chrome appears to be the fastest-performing web browser on Mac, so we ran the Apple Speedometer benchmark on both Chrome and Slimjet on our i5 MacBook Pro to see how Slimjet compares to Chrome in raw performance.
We also ran Motionmark 1.2 to test how both browsers perform when it comes to rendering images and other graphics. Here are the results.
As you can see, Chrome managed to score higher in both the benchmark tests but surprisingly, Slimjet wasn't far behind. This goes to show that looks can be deceiving, and if you are looking for a fast and responsive web browser, then Slimjet should be on your radar from now on.
RAM Management
Often people confuse fast with less resource-consuming browsers. But that is not true, it just means that a browser is fast because it is in line with all the latest web standards. This is the case with both Chrome and Slimjet, as both are fast but consume almost the same amount of RAM.
The Resource Monitor app on our MacBook Pro shows that Slimjet and Chrome consumed a similar amount of memory with the same amount of tabs on both browsers.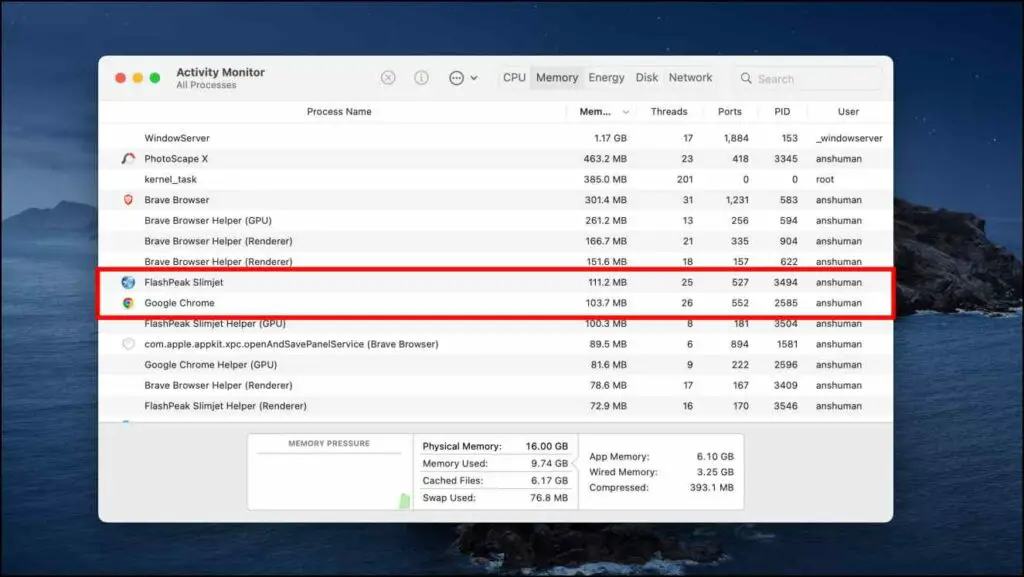 Slimjet also gives you the option to suspend tabs after a while to free up memory and how many tabs should be kept active, which can come in useful if your system is running low on RAM.
Frequently Asked Questions
Q. Is Slimjet Browser Safe To Use?
Yes. The browser and its download page may look suspicious, but it is safe to use and does not contain any virus. The project is Chromium based, which means it is open-sourced, and people are free to look into the code. So if there were any suspicious or harmful elements, they would have been reported a long time ago.
Q. Where Can I Download The Slimjet Browser From?
You can download the Slimjet browser from the Slimjet website. The website does look dated, but it is their official page to download the browser.
Q. Does The Slimjet Browser Support Flash?
Just like most other Chromium-based web browsers out there, Slimjet has also dropped support for Adobe Flash, which means websites that use Flash will not be able to run on Slimjet.
Q. How Often Does Slimjet Browser gets Updated?
It is hard to say but looking at previous updates, one can say that the Slimjet browser receives an update once a month, and the latest version was released a week ago. This means that the browser is still supported and gets updated by the developers.
Wrapping Up
Coming to the end of this article, I would like to say that Slimjet is one of the better browsers out there, especially compared to other obscure Chromium browsers. It certainly lacks the polish and appeal that other browsers have but makes it up in features, performance, and customization. And we recommend you give Slimjet a fair try. You can also try it out to relive the 2010s nostalgia. Stay tuned for more such reviews and how to.
Review: