With Chrome 56, Google started warning users whenever they visit a non-secure HTTP site to encourage sites to transition to the secured HTTPS Version. Yet, there are many sites using the non-secure HTTP protocol. Opening these sites in Chrome will throw a warning like "Your connection is not private," "Your connection to this site is not secure." If you want to open a non-secure website in Chrome, stick with this article. Here, I'll share four ways to open non-secure websites in Google Chrome.
Related | Site Not Secure: What it Means, Why Is it Important?
Open Not Secure Website in Google Chrome
In the last four years, almost every site on the internet has made the transition to HTTPS. But still, several sites are still using the non-secure version. Google will automatically warn you with a message whenever you visit such sites. This could be troublesome when you visit an HTTP site to get the information you are looking for.
If you're unable to open non-HTTP sites due to a Google error, do not worry, we've got your back. Try the ways given below to open non-secure websites in Google Chrome.
1. Open In Incognito Mode (PC Only)
The first fix you can try is opening that page in the Incognito window. You might already know how to open a new incognito window in Google Chrome. But In case you don't, follow the steps below.
Step 1: Click on three dots in the top right corner to open the menu. Here, you'll see the option to open a New Incognito Window.

Step 2: Click on it, and a new window will appear with the message "You've gone incognito."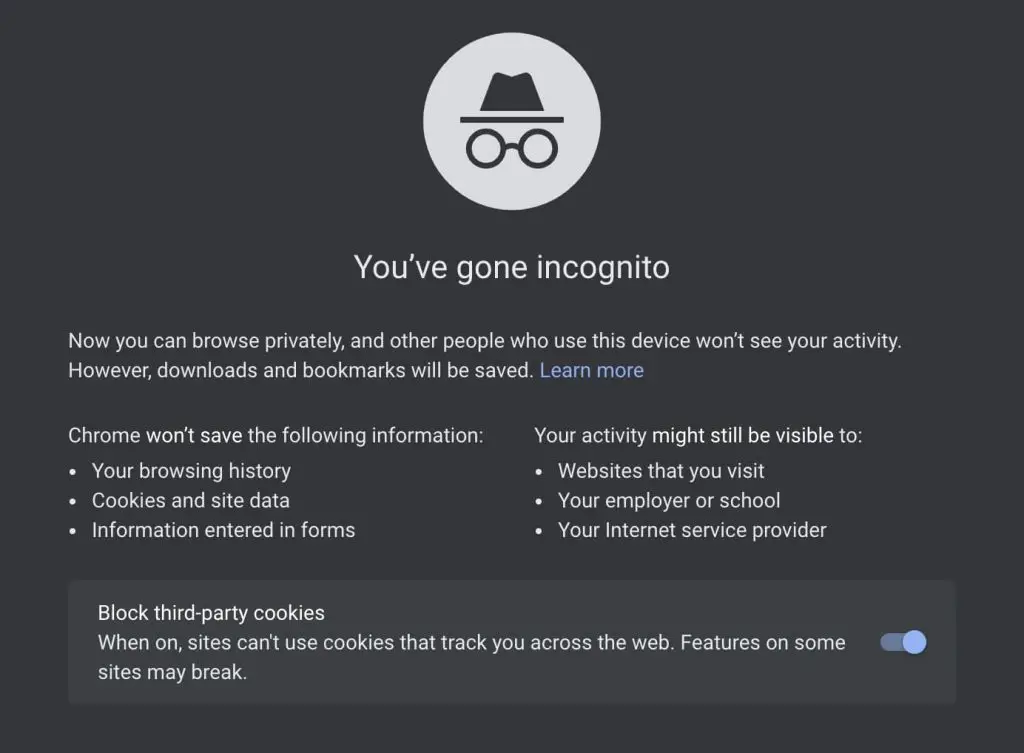 If the non-secured page gets opened in the incognito window, chances are either a Chrome extension is creating the issue or there is some caching issue. Try turning off the extensions one by one to see if it solves the issue.
To Turn Off Extensions:
Step 1: Click on the same three dots at the top right corner.
Step 2: Go to More Tools and select Extensions.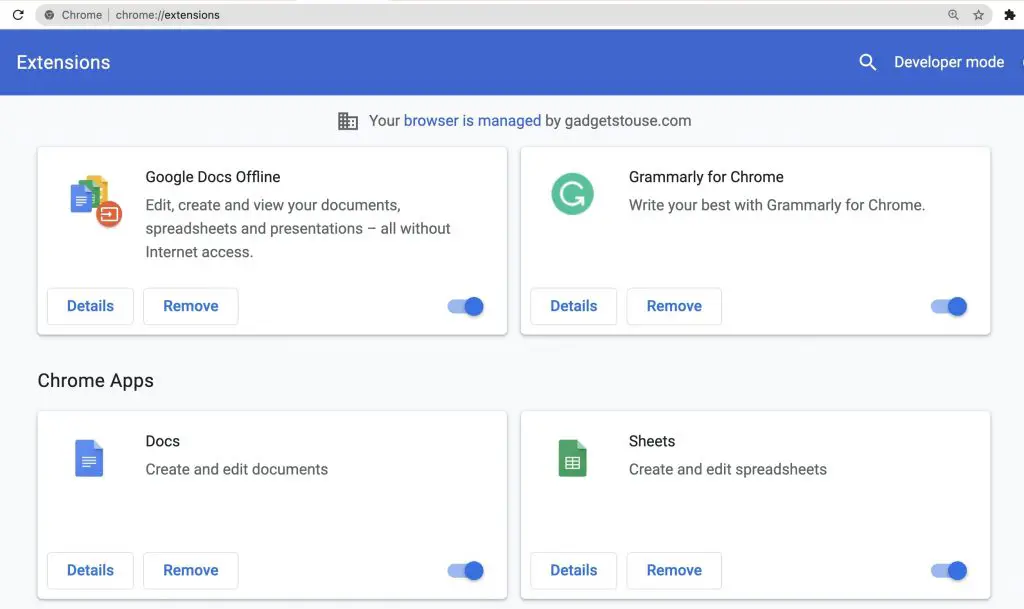 For fixing caching issues, the solution is to clear browsing data. You can clear browser data by going to history and tapping Clear Data.
2. Check Date & Time
As mentioned earlier, most of the websites have already adopted HTTPS. If the website you visit shows the error "Your Connection is not private," it doesn't simply mean that website is not secure. Sometimes it can happen due to incorrect date & time on your computer.
So the very first thing you should try doing is to check the date and time. If it's incorrect, it could be a reason why you are seeing the "Your Connection is not private" error. Change date and time and try to open the same website. It should work for most users. If you're still seeing the error despite the correct date and time, then our next fix is lined up for you.
3. Proceed To Unsafe
Usually, when you visit a non-secure website, you will get a message "Your Connection is not private." You will also see a padlock with a cross sign along with this message.
You will get two options "Back to safety" or "Advanced." The first option is for someone who does not want to visit that site.
In our case, we have to open that site anyway, and hence, we will go with the Advanced option. Next, you need to click on Proceed to <URL of the page> (unsafe), and you will be able to visit the website.
4. Turn Off The "Not Secure" Warnings
The above option works, but it can be very annoying to tap Advanced > Proceed every time. If you want to open non-secure sites multiple times a day, you can follow the third given below.
Step 1: Open Chrome on your computer.
Step 2: In the address bar, type chrome://flags and open it.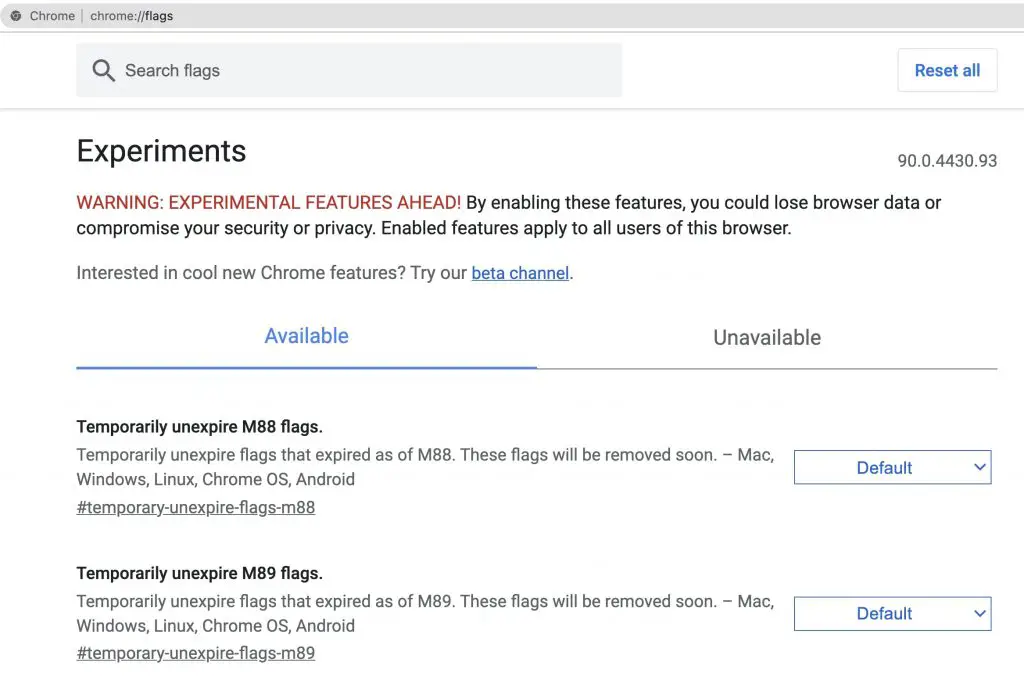 Step 3: Once the flags page opens, you'll see different Chrome settings. In the search box, type "secure."
Step 4: In the search results, look for "Insecure origins treated as secure." If it's disabled, enable it.
Step 5: Now, restart your browser.
Step 6: Once done, Google Chrome will treat insecure sites as secured sites, and you will not see any warning messages while visiting the non-HTTPS sites.
(Resolved) Site Not Secure Error in Chrome
After explaining the best ways to open non-secure websites in Google Chrome, it's now time for a conclusion. Although Google is trying its best to make the Internet with HTTPS, several sites still stick to the HTTP version.
You will be getting a warning if you try to open those sites. However, simple fixes like opening in an incognito window, setting up the correct date and time, clicking proceed to unsafe, or turning the warning off can help you eliminate the problem.
These fixes are tried and tested and work for most of the users. However, if you still need help, feel free to comment below. We will be more than happy to help you. Stay tuned for more such articles.
Also, read- Google Chrome History: 12 Years of Evolution.