Ever seen the "Google Protects your Searches with Built-in Security" pop-up while searching on the web? Over the years, Google Search has done a great job of curating and providing results. At the same time, Google has also put in a good amount of effort and technology in protecting the search results. Whether it is effective or not is for us to find out. For the same reason, we went on to explore everything about Google Safe Search, and we did find some interesting information.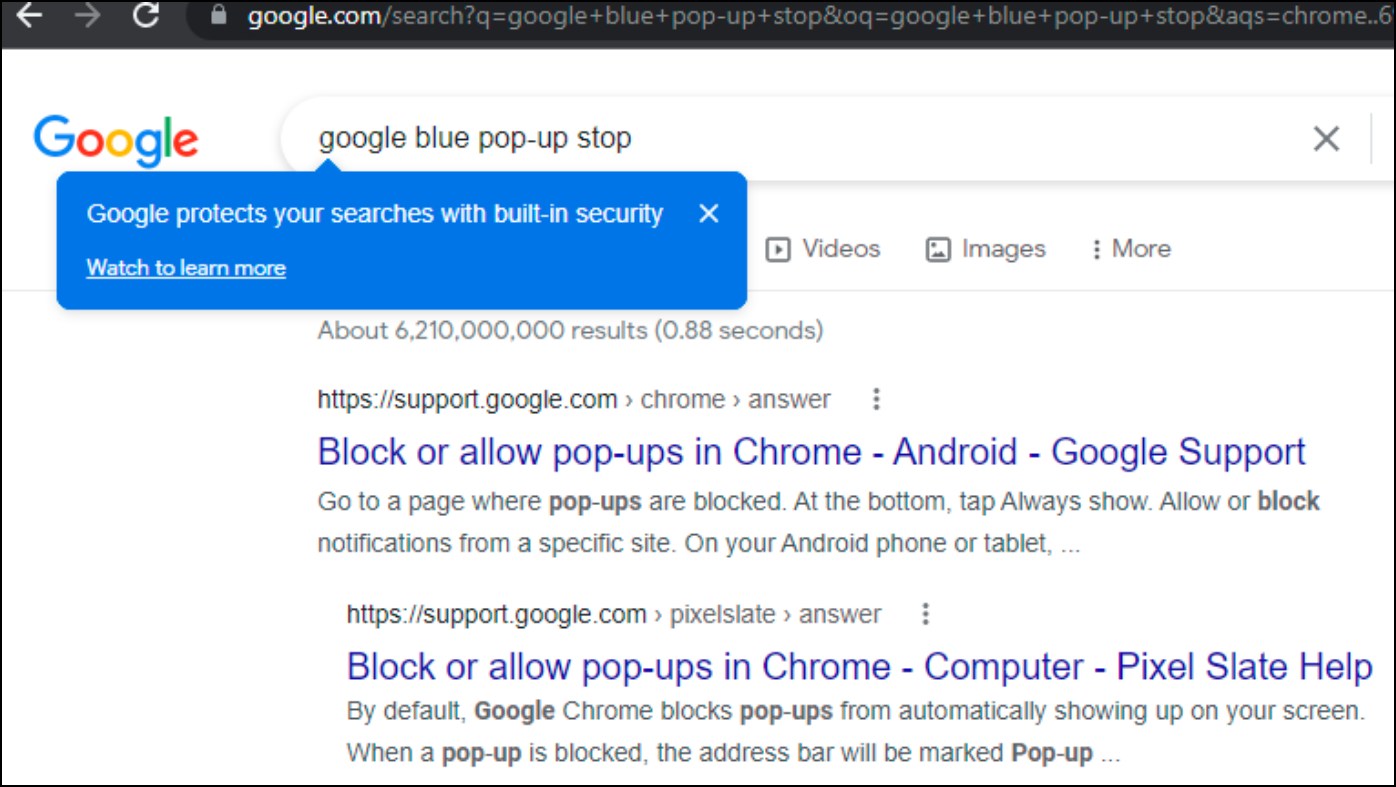 Related| Site Not Secure: What It Means, Why Is it Important?
Understanding Google Safe Search
Safe Search is a feature in Google Search and Images that filters out and discards all not safe for work and inappropriate content in search results. It was introduced in 2009 by providing users the ability to enable Safe Search using their Google Account, as you could only toggle the feature using your password.
This basically enabled a full filter on search results. But much later on in 2012, Google removed the option to turn off the filter entirely, offering a certain level of protection irrespective. It was extremely helpful in educational institutions for preventing inappropriate content.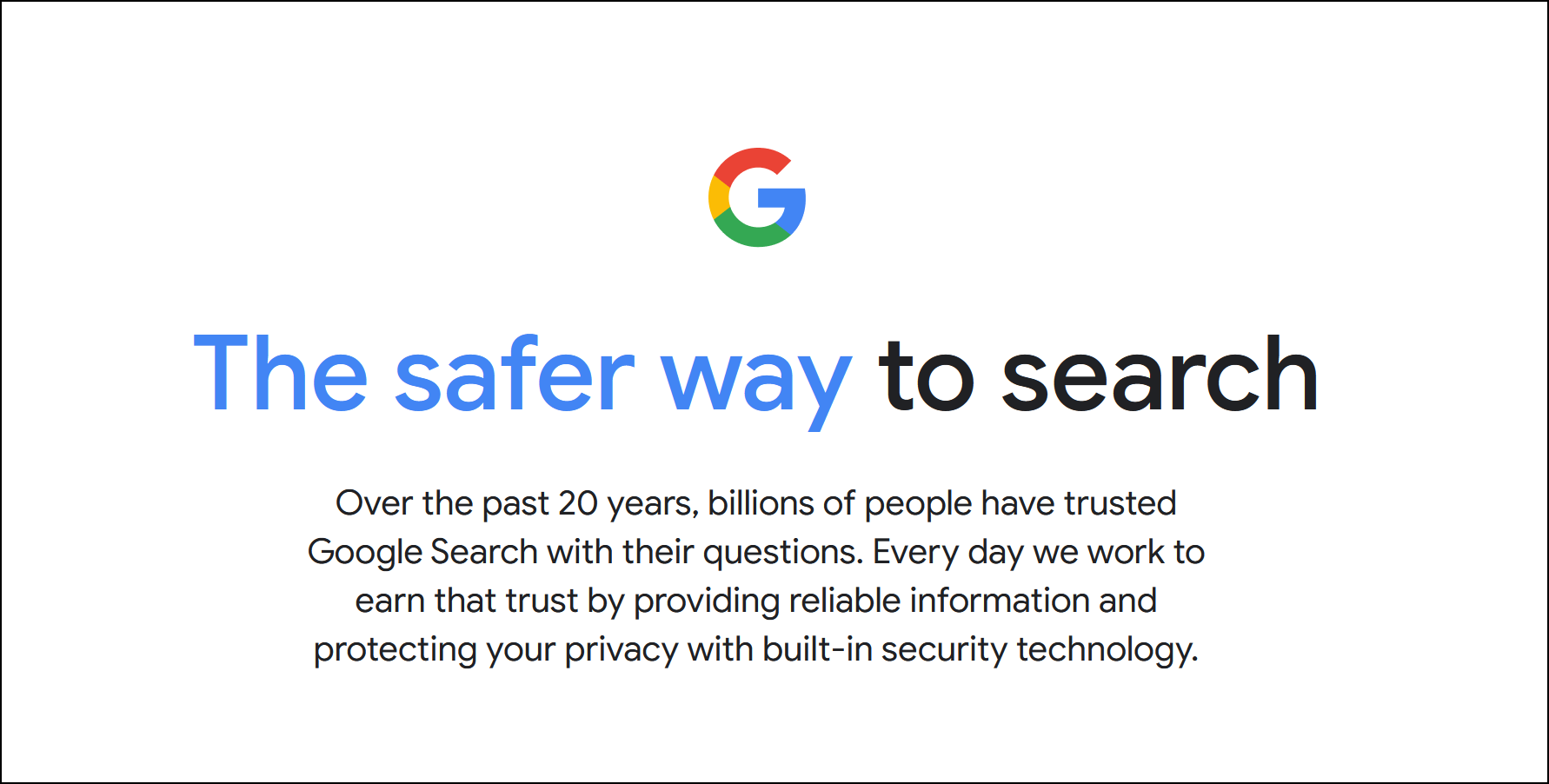 In 2022, Safe Search has evolved to be more than just a search result filter. Google now helps you protect your search results and your search history. This mainly includes adding password protection for your search history.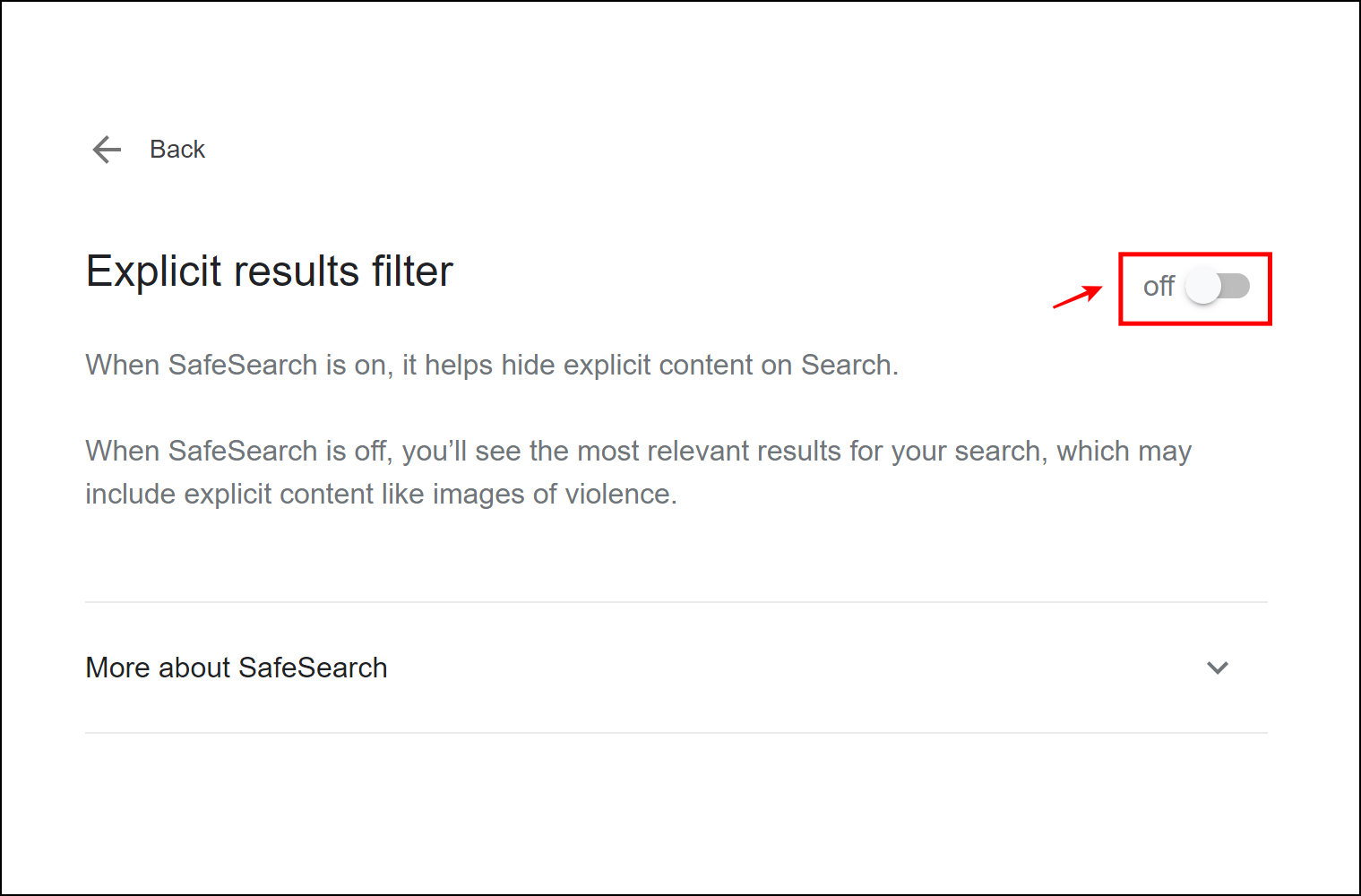 This is quite a beneficial feature as your search history is accessible to any device you have signed in to. Visit the page that lets you enable the safe search filter, and turn on the toggle for the same.
Google's Safe Search also claims to block nearly 40 billion 'spammy sites' from search results so that the end-user can search safely.
Are Google Searches Encrypted?
Simply put, yes. All of your Google searches are encrypted. On a fundamental level, Google uses HTTPS. No matter which website uses this protocol, your communication details will always remain encrypted and no one can see or eavesdrop on your internet traffic.
How to Add Extra Security to Your Google Search Activity?
When you visit the My Activity page, you will see a notification message that prompts you to add an extra layer of security to your activity. What this does, is that it requires you to sign in whenever you want to manage or access your search activity.
This also effectively means that you can prevent your search results from being leaked. Here's how you can do it.
Step 1: Open Chrome and click your profile icon in the top right corner.
Step 2: Select Manage your Google Account.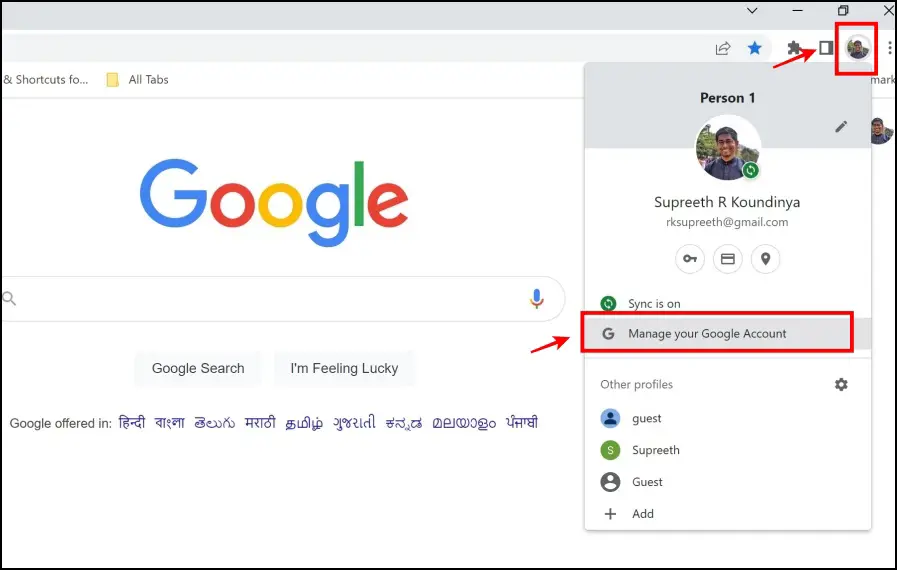 Step 3: Now select the Data & Privacy Option.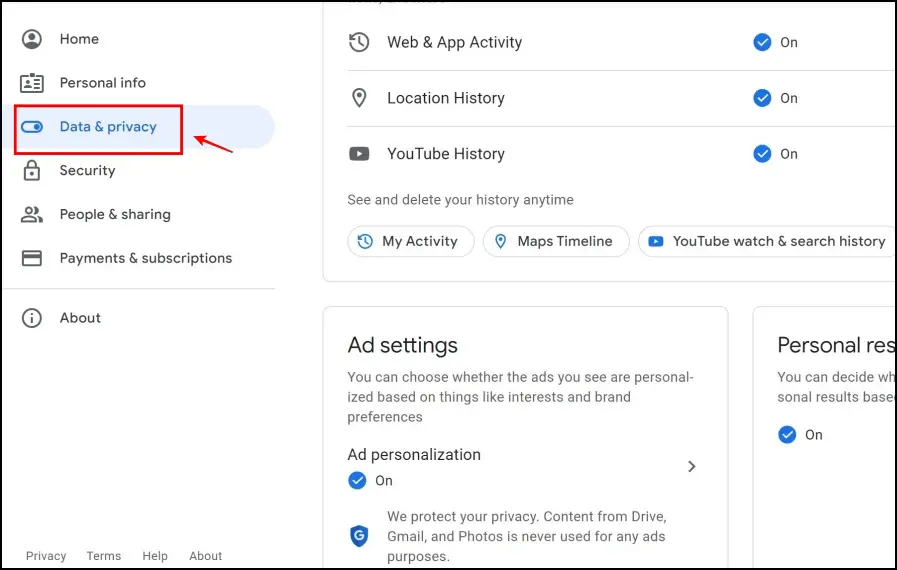 Step 4: Now select the Manage My Activity Verification option.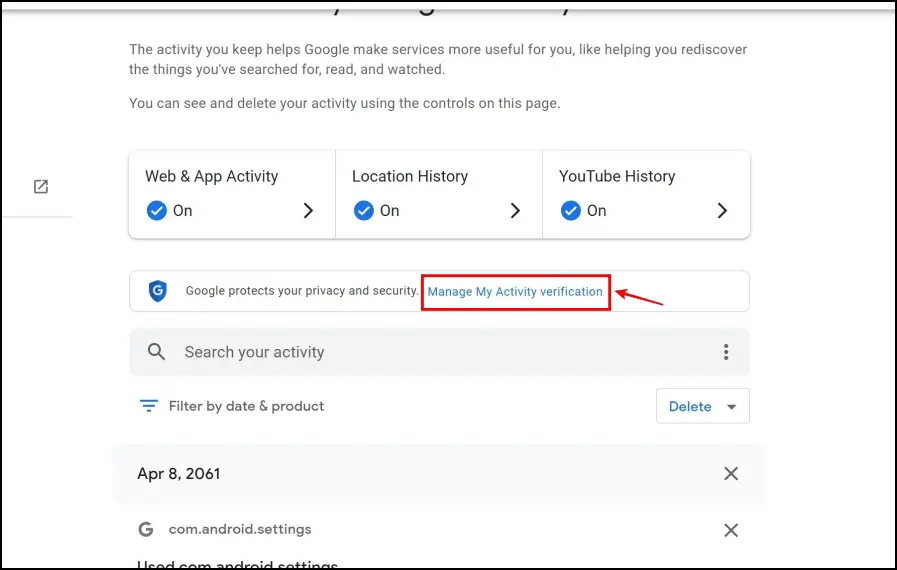 Step 5: Now, check the Require extra verification option.
Step 6: Click on Save.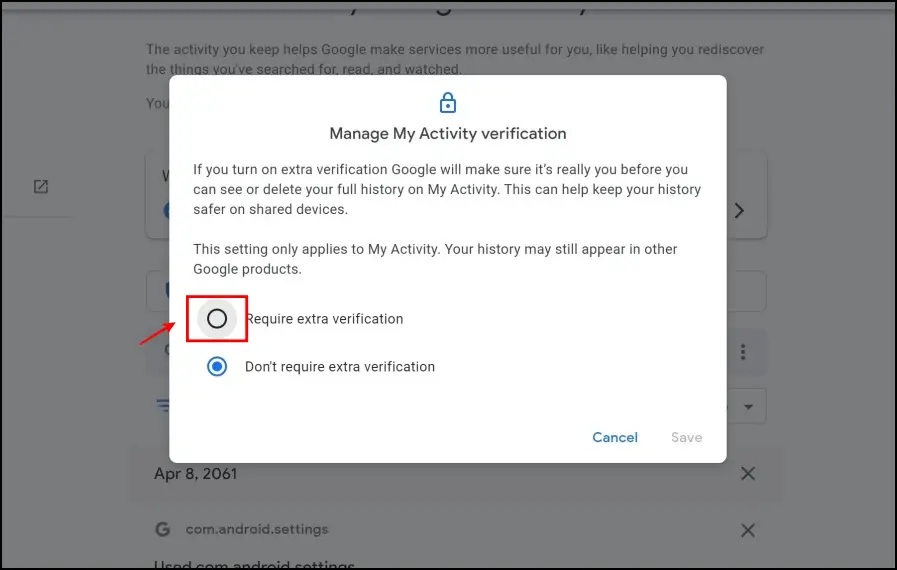 Now every time you try to access your search activity, you will have to log in to your corresponding Google Account.
How to Remove Google Protects Your Searches Pop-Up Message?

With the protected search feature, seems like Google does not skip an opportunity to claim that it's doing a safe job. At times, this message is very intrusive during search results and fortunately, a few users in forums seemed to have found a way to fix the same.
Firstly, you need to install uBlock Origin. This extension helps you filter out and avoid a few elements in your web browser. By default, it blocks trackers and ads, but you can configure it to block more elements.
Step 1: Visit the uBlock Origin extension page. Click on Add to Chrome > Add Extension.

Step 2: Click on the extension menu in the top right corner. Select uBlock Origin.

Step 3: Now, click on the Settings icon.

Step 4: In the settings window, select my filters.

Step 5: Copy-paste the following lines into the window :
! 2021-08-14 https://www.google.com
www.google.com##.lRdzfb.ztdT5d
www.google.com##.wuXmqc.z1asCe.haJ2Nc > svg > path
www.google.com##.wuXmqc.z1asCe.haJ2Nc > svg
www.google.com##.wuXmqc.z1asCe.haJ2Nc
www.google.com##.rXTNYc.jEANaf
Step 6: Click on Apply Changes. 

You can now try searching your queries, and the pop-up message will not appear.
Is Google Safe Search Present on Android?
Google Safe Search feature is present on Android too. Apart from encryption and protection of malicious and spammy elements from search engines, you also get an option to turn on Google safe search on Android. This helps in filtering out explicit and inappropriate content from Google searches.
Here's how you can enable it on Android :
Step 1: Open up your Google Search app, and click on your profile icon in the top right corner.
Step 2: Now, click on Settings.
Step 3: Click on Hide explicit results.
Step 4: Turn on the toggle for the explicit results filter.
Safe Search vs. Private Browsing
In the last few sections of the article, we learned what Google safe search is. We now know that Google safe search helps us filter out search results, block spam elements in search results, and protect our search activity.
But wouldn't it be great if there was a way to not record your search results in the first place at all, rather than working on protecting it? This is where private browsing comes in. There are various tools that let you do private browsing. We recently wrote a detailed article on private searching on Android and iOS.
But, one app that deserves a special mention is DuckDuckGo. This is probably the best option that safeguards your searches and even claims to use a search engine safer than Google.
Apart from the secure search engine, DuckDuckGo blocks all the third-party trackers and offers Global Privacy Control (GPC), which protects you against cookies, and trackers, and upgrades sites to HTTPS.
Wrapping Up
This is all you need to know about Google safe search and how exactly it protects you. With Brave Search and DuckDuckGo trying to compete with the big names of Google and Bing, we're quite interested in how developers enhance privacy in search engines. To never miss an update on what's happening in the web browser space, stay tuned to Browser To Use for more such guides and articles.