Microsoft Edge is the default web browser on Windows 11 and Windows 10. However, despite being built on the same Chromium engine as Chrome, a lot of Windows users still prefer using Google Chrome. It is simply because the latter provides a seamless experience with Google services. No doubt, Chrome is fast and snappy but at times it may feel slow and sluggish. If you are experiencing slow Google Chrome on Windows 11 or Windows 10, then you are at the right place. Here are some easy ways to get back the same snappy Chrome browsing experience you are used to.
Related | 5 Ways to Speed Up Downloading In Chrome
Fix Slow Google Chrome on Win­dows 11 or Windows 10
1. Restart Google Chrome
If you're experiencing slow Google Chrome on your Windows 11 or Windows 10 PC, the very first thing you should do is restart Chrome. Do note that tapping the X icon at the top right corner doesn't completely close Chrome. You will need to exit it correctly by following the below-mentioned steps.
Step 1: Close all the opened tabs first and then tap on the three-dot menu icon.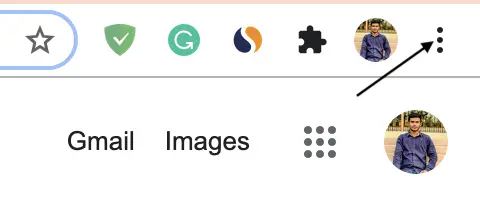 Step 2: Among the menu options, tap on Exit to close Google Chrome.
Step 3: Once Chrome is successfully closed, restart it.
Hopefully, this simple fix will help you fix any temporary glitches causing Chrome to lag or slow down.
2. Restart your PC
If restarting Chrome didn't make any difference, the next fix is to restart your PC. It might not sound good to restart the PC when you are working on a project but it can be helpful at times.
A simple reboot clears all the used RAM on the system and fixes minor issues and errors. Now, you might be already aware of how to restart a Windows PC but in case you just upgraded to Windows 11, follow the steps below.
Step 1: Tap on the Windows icon in the center of your Windows 11 PC.
Step 2: Look for the Power icon in the bottom right corner. Tap on it.
Step 3: Among the power options, tap on Restart.
3. Update Google Chrome
One of the main reasons for Chrome's popularity is its update frequency. Google regularly releases updates to make the browsing experience better for users. However, not everyone updates it frequently.
If you are facing lagginess or stutters while using Chrome, it might be due to the outdated version. Hence, I will recommend you update Chrome to the latest version. To do so, follow the steps below.
Step 1: Tap on the three-dot menu and then select Help.
Step 2: Under Help, tap on About Google Chrome.

Step 3: Now Chrome will automatically check for updates. If any update is available, make sure to install it. Once the update is completed, it will show Chrome is up to date with the version number.
4. Turn Off Preload Pages
With advancements in AI technology, modern browsers like Chrome can predict which pages you might visit next. To load those predicted pages faster, Chrome tends to preload them. It provides faster browsing and search experience to the users.
The feature is cool and futuristic but pre-loading a lot of pages may slow down the browser. So if you are feeling sluggish with Chrome, turn off preload pages, as follows:
Step 1: Tap on the three-dot menu icon and then Settings.
Step 2: Here, tap on Privacy and security.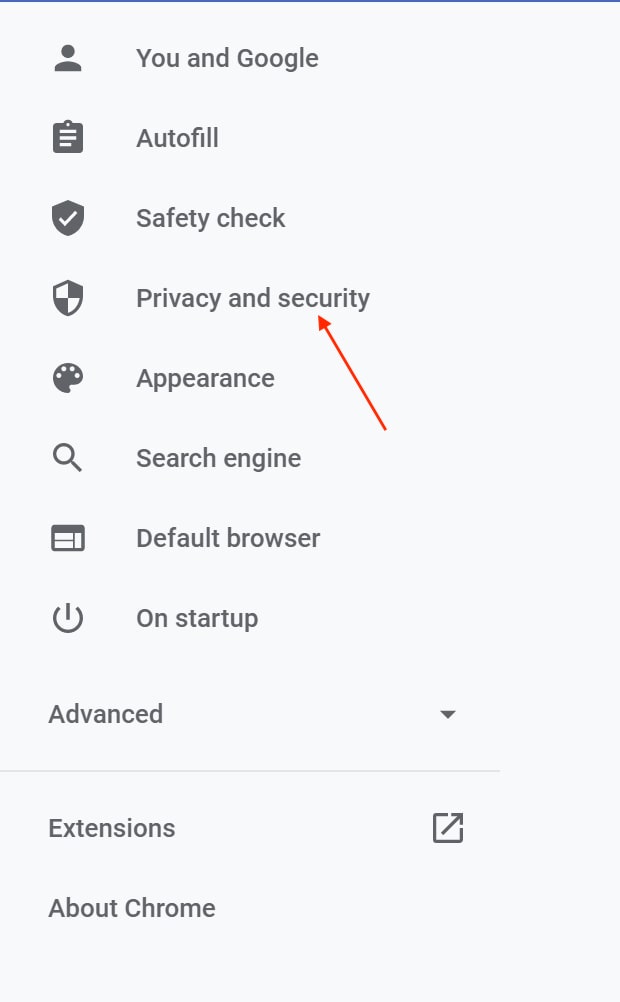 Step 3: Under Privacy and Security settings, go to Cookies and other site data.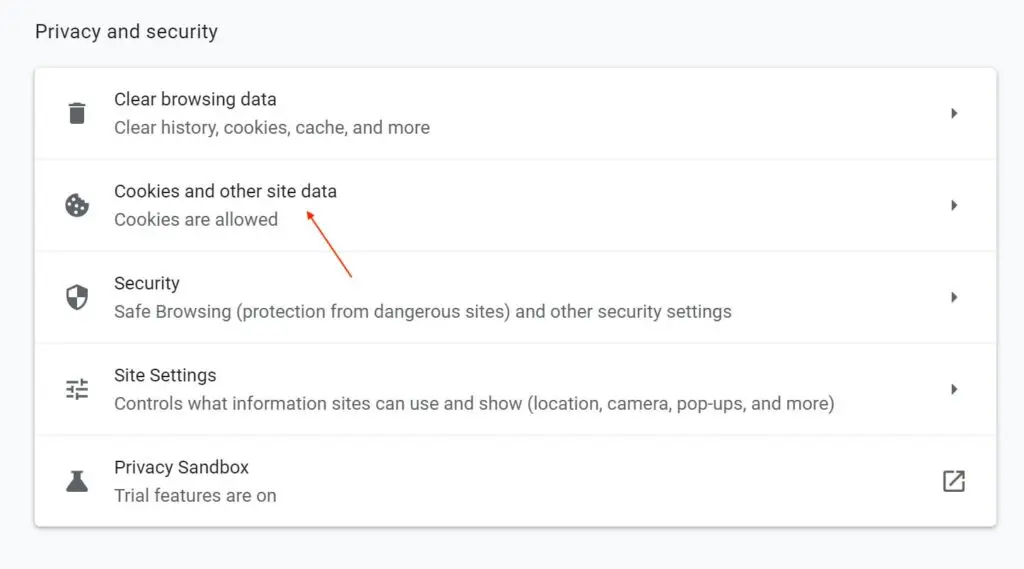 Step 4: Now, scroll down to find the option that says Preload pages for faster browsing and searching.
Step 5: Turn off the toggle and you're good to go.
5. Clear Browsing Data
We use Google Chrome for everyday searches and website visits. Each search we make and every website we visit becomes a part of the browsing history. It helps in recommending those previously visited pages.
However, over a long period, browsing data starts slowing down the browser. If you haven't cleared browsing data for a really long time and facing a speed issue in Google Chrome. You should clear browsing data and it will certainly help you. Follow the below steps to clear browsing data.
Step 1: Type chrome://settings/clearBrowserData in Chrome's address bar and hit Enter.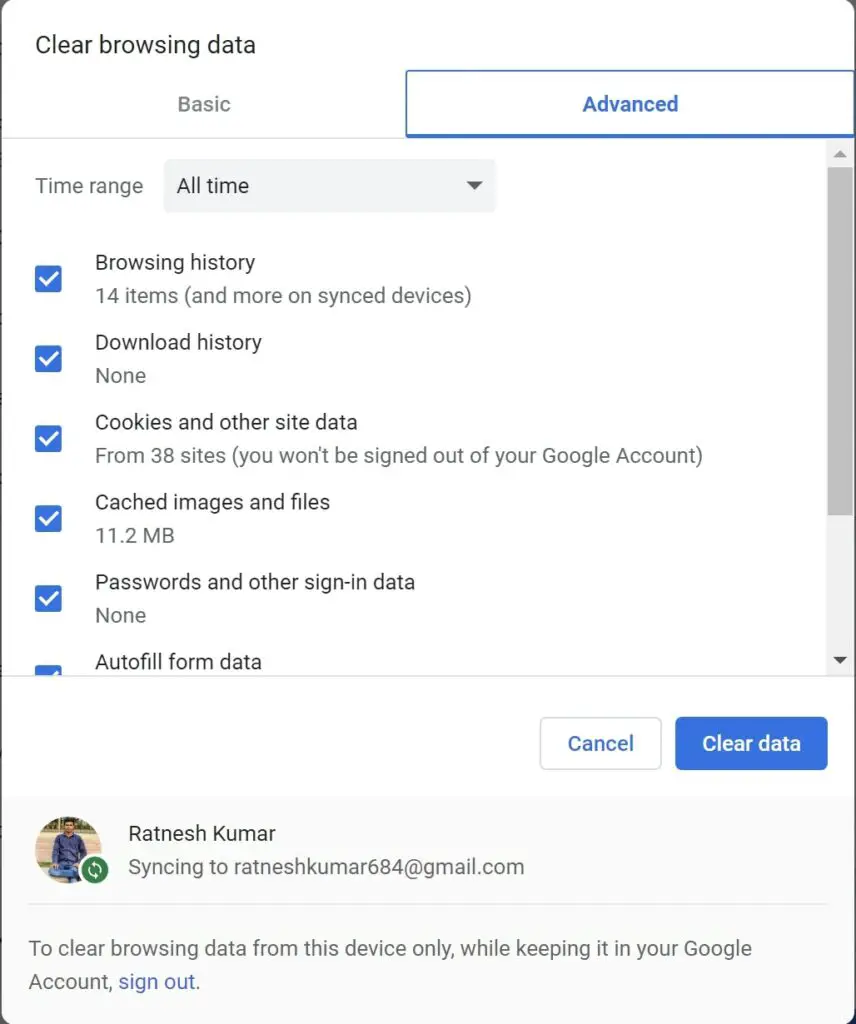 Step 2: On the Clear browsing data page, select Advanced and then check all the boxes including Cookies and other site data, cached images, and files.
Step 3: Finally, tap on Clear data. It will clear browsing data on your Chrome browser.
6. Remove Unused Chrome Extensions
Chrome comes loaded with a lot of exciting features by default. On top of them, one can add extensions to do pre much anything that is possible on a web browser. Extensions are cool but adding too many of them will eventually slow down Chrome.
Therefore, it is better to remove extensions that you no longer use. To remove extensions: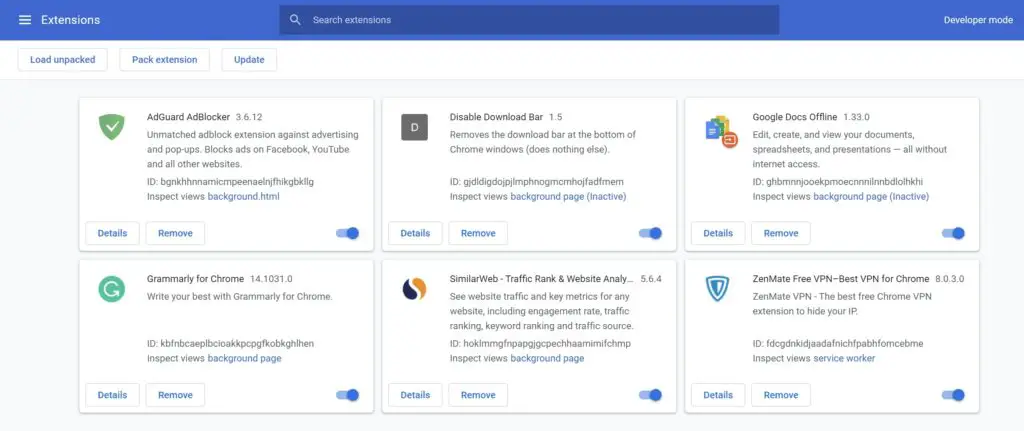 Step 1: Type chrome://extensions in the address bar and hit Enter. It will take you directly to the Chrome Extensions page.
Step 2: You will now see all the extensions added to your Google Chrome.
Step 3: Go through the list and click on Remove to remove the extensions you no longer use or very rarely use.
7. Google Chrome Task Manager
Just like Windows, Chrome also has a built-in Task Manager that lets users see how much resources are consumed by different tabs and extensions. If you have tried all the above ways and still the issue persists, then use Chrome Task Manager to check which tab or extension is eating up all the resources.
Follow the below steps to open Chrome Task Manager and analyze it.
Step 1: Open Google Chrome and press Shift+ Esc. It will open Chrome Task Manager.
Step 2: Go through the task that is running currently on your browser. If you see a tab is using a lot of memory and CPU, then select it and tap on End process to close that tab.
Monitoring the tabs and extensions through Chrome Task Manager will surely help you closing the tabs and removing the extensions that are causing Chrome to slow down.
8. Close Google Chrome From Sysytem Task Manager
Tried all the above ways but none helped you? The very last fix I have for you is to close Chrome by using Windows Task Manager. It helps in closing an app completely including all its operations. Follow the below steps to close Chrome from Task Manager.
Step 1: Select the Windows icon or the search icon on your Windows 11 or Windows 10 running PC. In the search box type Task Manager and open it.
Step 2: The Task Manager will show all the apps that are running currently on your PC. Select Google Chrome and tap on End Task. By default Task Manager doesn't show a lot of details about how many resources a particular app is using. To see it tap on More details.
Step 3: When you will enable more details, a lot more details will show in a form of a table. Look for Google Chrome and various resources it is consuming. If you see Chrome is using most of your CPU and Memory then select it and tap on End task.
(Resolved) Slow and Laggy Google Chrome
This was all about how you can fix slow Google Chrome on Windows 11 or Windows 10. I have provided not one but eight different ways to solve the issue. You can start with a basic fix like restarting Chrome and then try other advanced fixes like ending tasks from Chrome Task Manager or even closing Chrome from Windows 10 Task Manager. I hope after trying the above fixes the issue would have been resolved. Anyways, which ones worked for you? Do let us know in the comments.