Microsoft Edge has become a popular web browser, delivering enhanced features and a better browsing experience. As an IT professional or system administrator, you may be required to regularly maintain and configure Microsoft Edge settings for your organization. Microsoft provides ADMX (Administrative Templates) Group Policy Templates for the browser to simplify this process. Here's how to download and install Microsoft Edge ADMX group policy templates on Windows 8/10/11.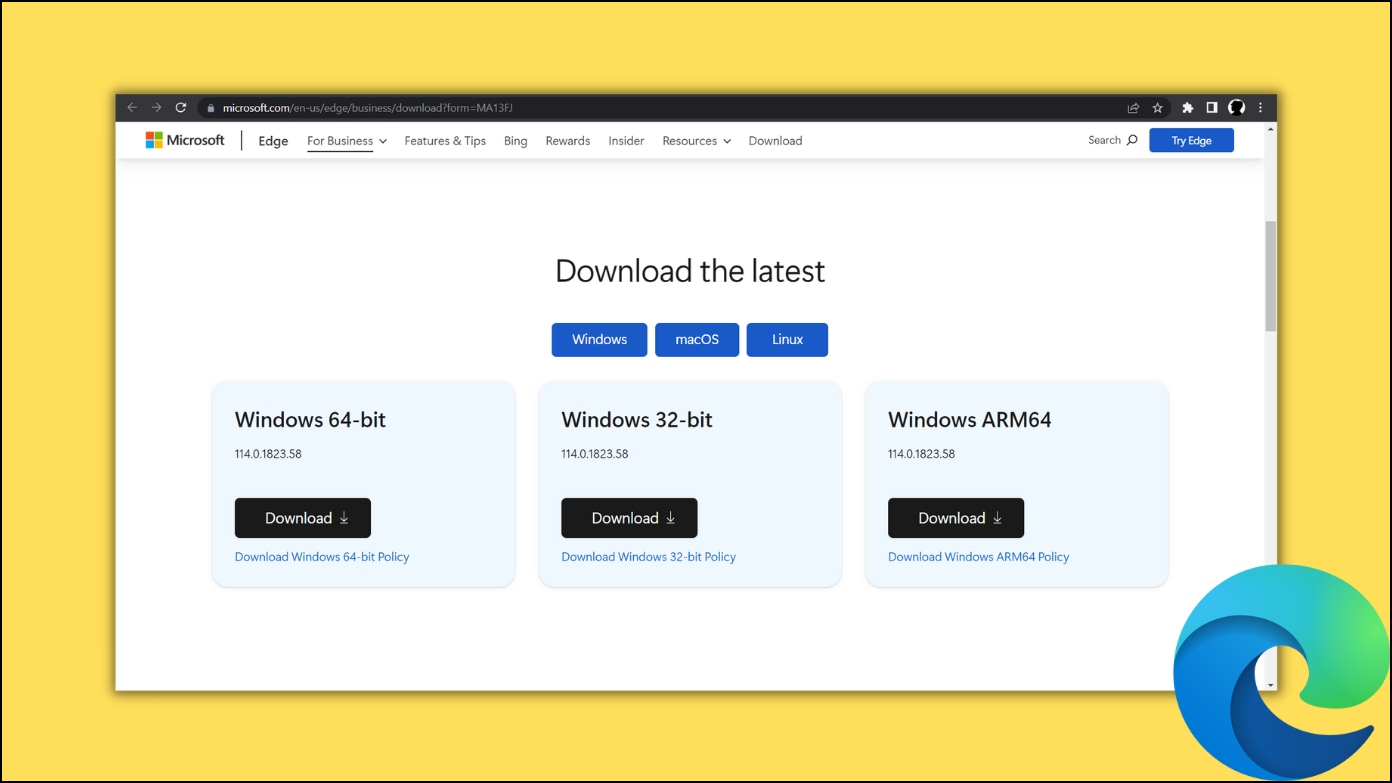 What is Microsoft Edge ADMX?
ADMX Group Policy Templates are a useful tool for system administrators since they allow them to monitor and handle numerous aspects of software applications on their network. These templates are made up of XML files that contain a collection of policies and settings that can be customized using the Group Policy Management Editor.
Administrators can use ADMX templates to impose specific policies, create security settings, and customize functionality to meet the needs of their organization.
In simple words, ADMX files include configuration settings that give administrators or professionals more power. They can use this application to handle many features of the Microsoft Edge browser on multiple devices.
Uses of Microsoft Edge ADMX
There are several uses and benefits of the Microsoft Edge ADMX Group Policy Template for administrators, which include the following:
Security Enhancements: The templates offer a complete collection of security options that administrators can use to improve Microsoft Edge's security, which includes configuring safe browsing choices, managing pop-up blockers, regulating access to cookies and site data, and enforcing policies related to the management of certificates and secure connections.
Customization: Using ADMX templates, admins can customize several features and functionalities of the browser, including the ability to turn on or off specific browser features, adjust default search engines, manage extensions, and control access to specified websites.
Policy Enforcement: The ADMX templates empower admins to enforce specified Microsoft Edge policies and settings. Policies can cover various topics, such as browser behavior, security settings, privacy settings, and more.
Other Benefits: Other uses for ADMX templates include ensuring compatibility with Microsoft Edge and other software or applications used inside the organization, providing a consistent user experience, streamlined deployment, and so on.
Download and Install Microsoft Edge ADMX Group Policy Templates on Windows
Step 1: Visit the Edge for Business page on a browser.
Step 2: You can choose between Windows 32-bit and 64-bit policy versions and ARM64.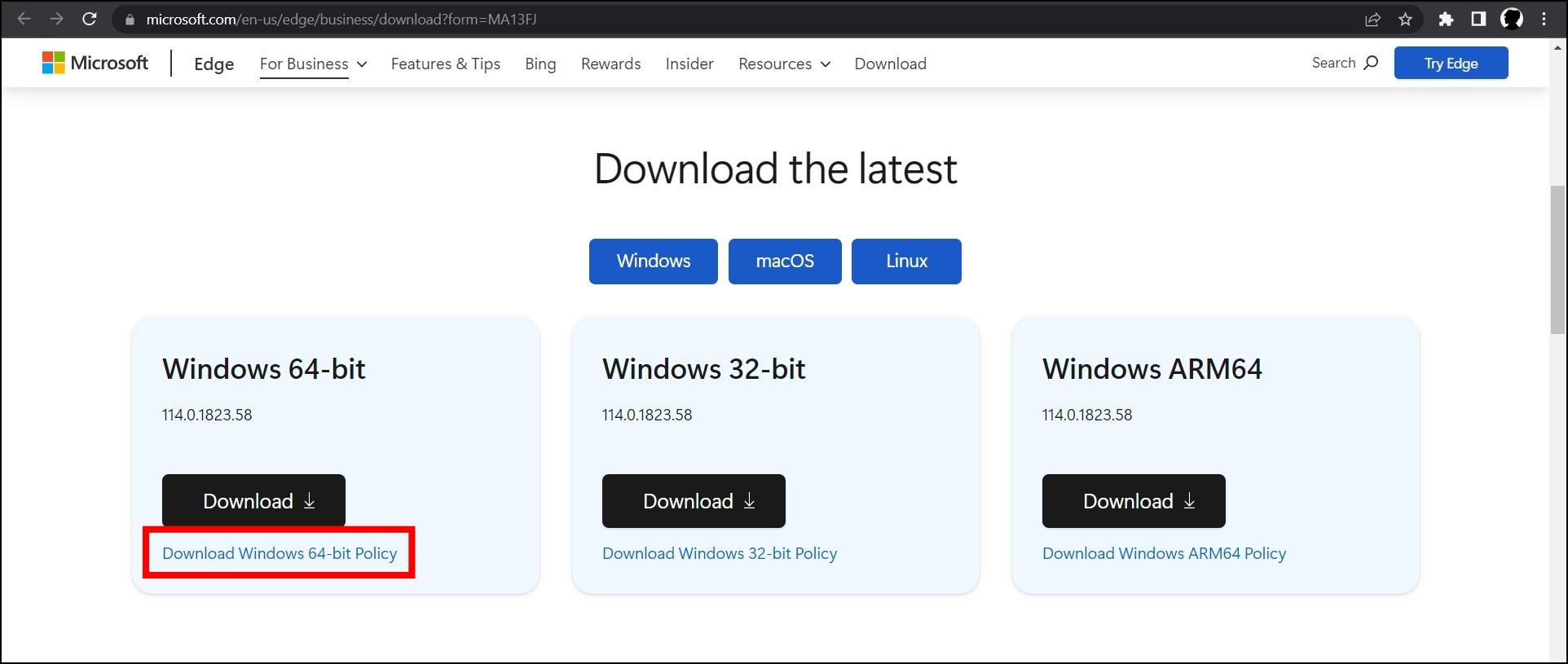 Step 3: After choosing, tap on Accept and Install.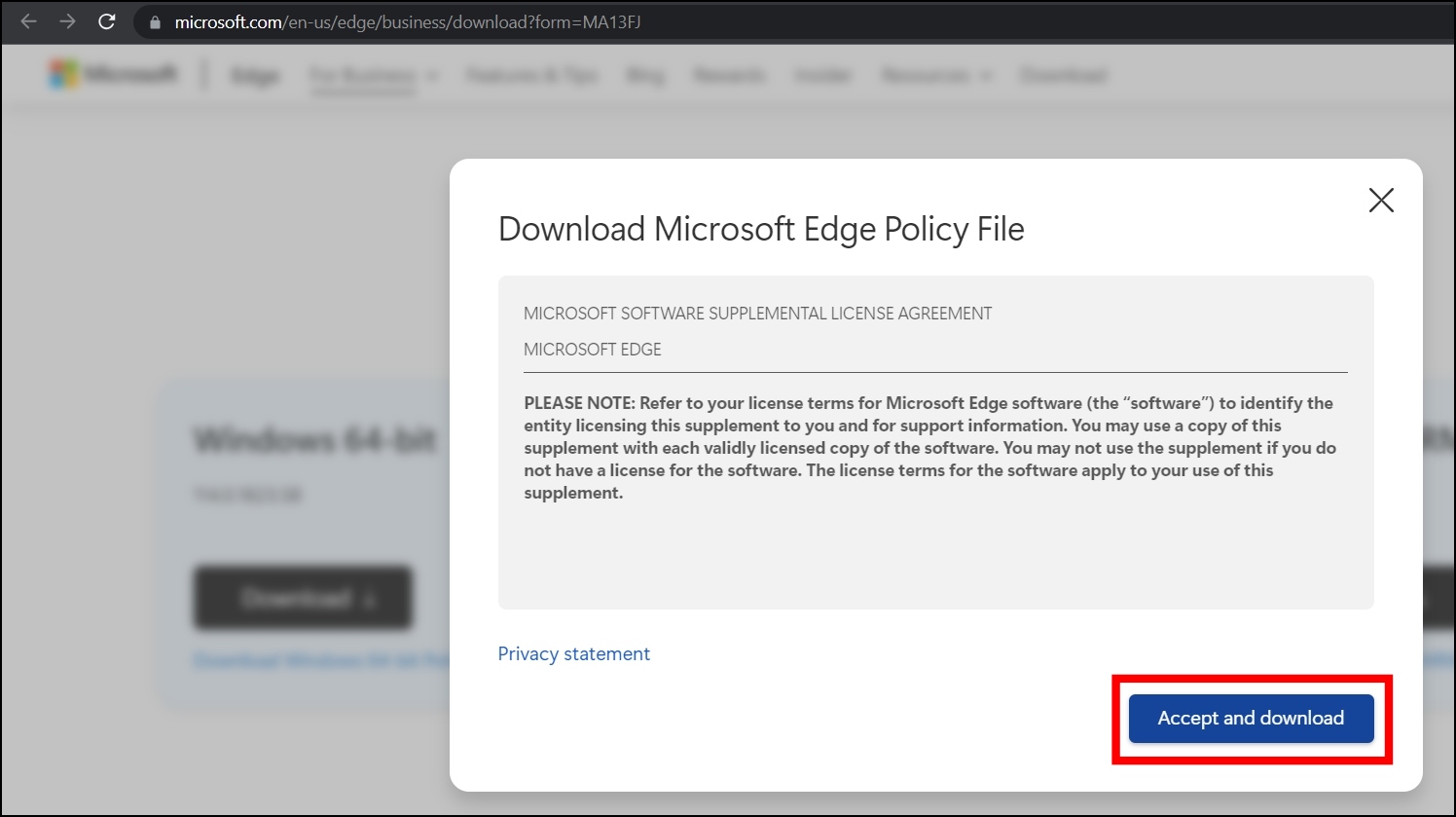 Step 4: Now that you've downloaded the required version, it's time to extract the contents. To do so, double-click on the cab file that we have downloaded.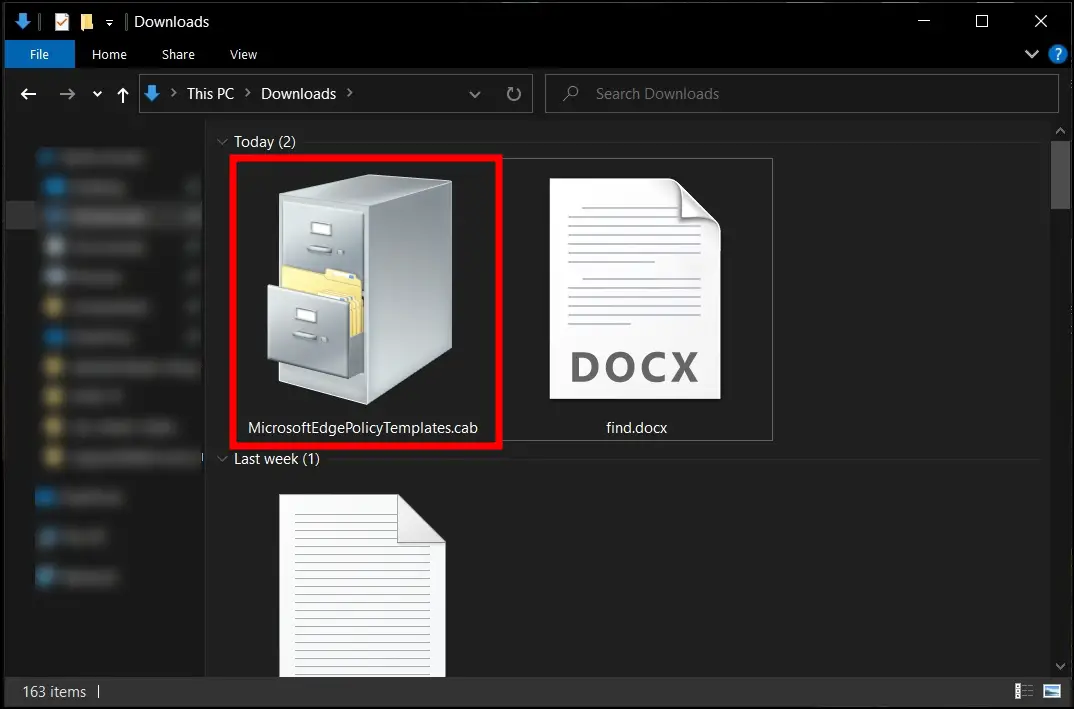 Step 5: Extract the MicrosoftEdgePolicyTemplates.zip file. You can extract it on your desktop.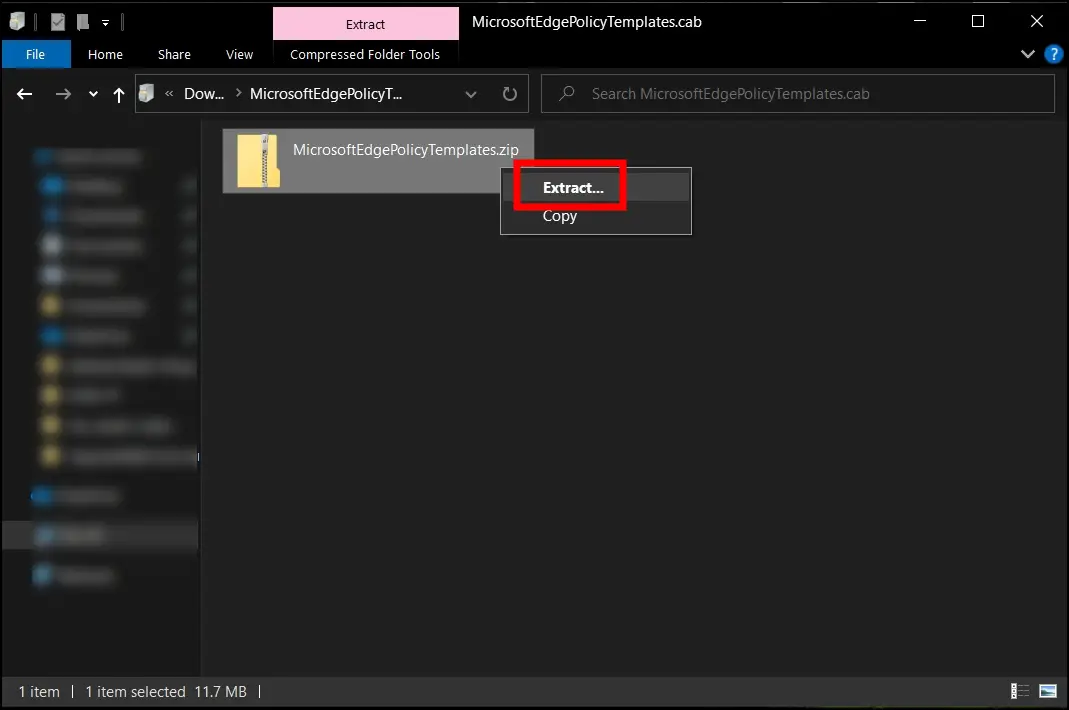 Step 6: Once done, open the folder and tap on the Windows folder to open it.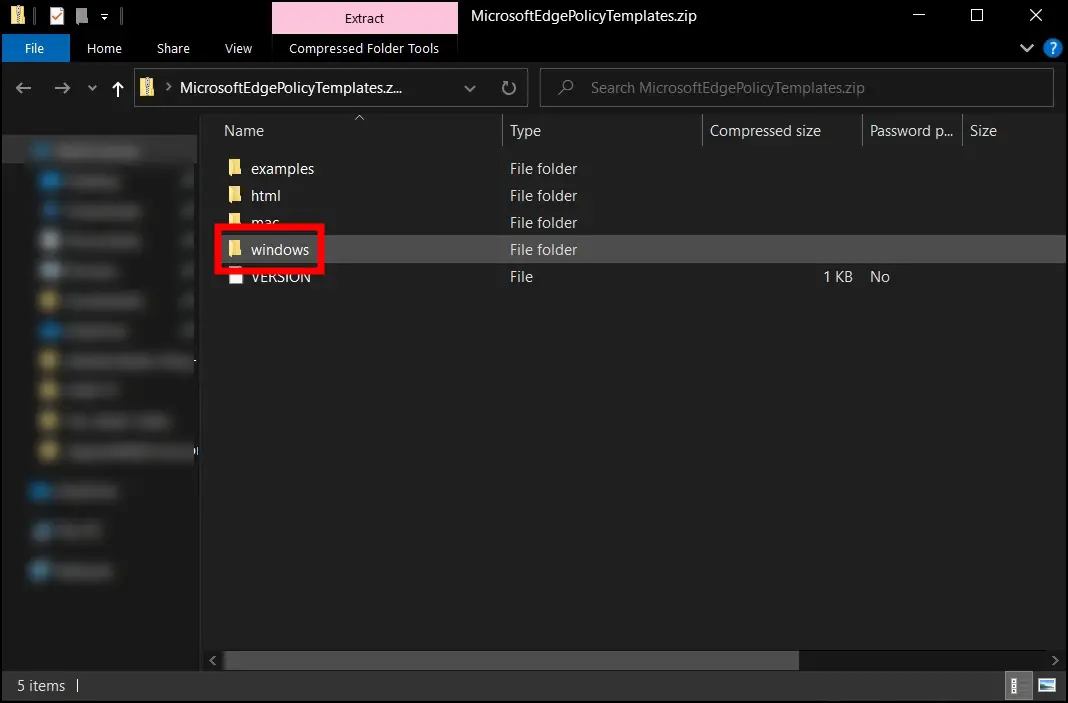 Step 7: Double-tap on the admx folder to open it.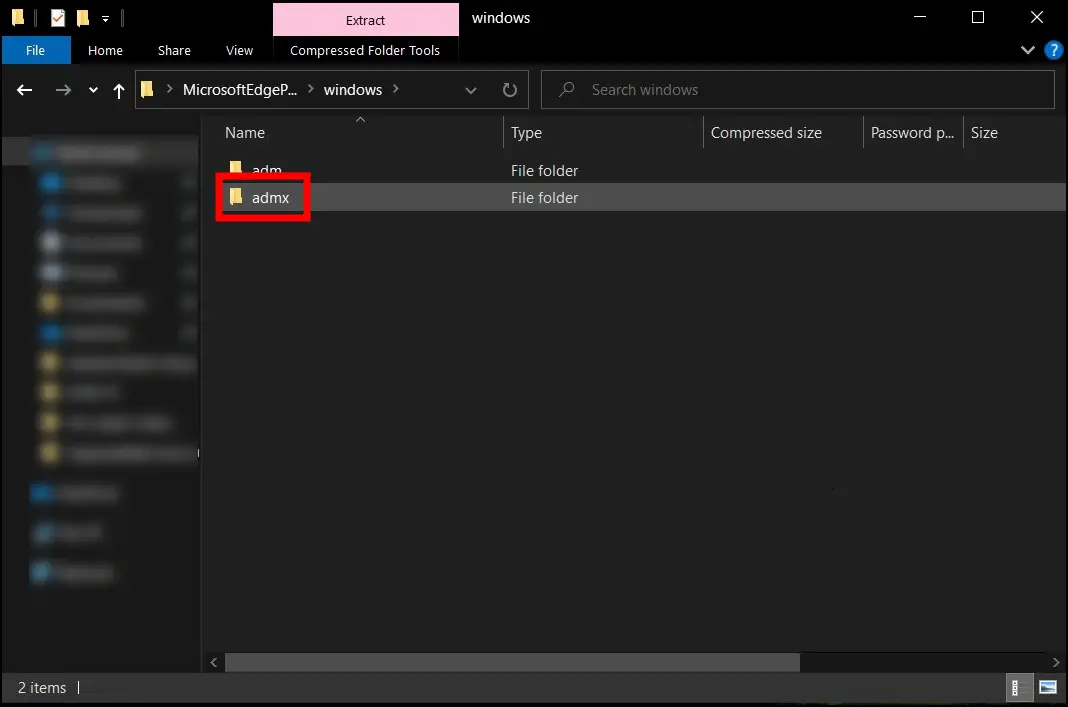 Step 8: Scroll down to the bottom and copy "msedge.admx," "msedgeupdate.admx," and other .admx files to the C:\Windows\PolicyDefinitions folder.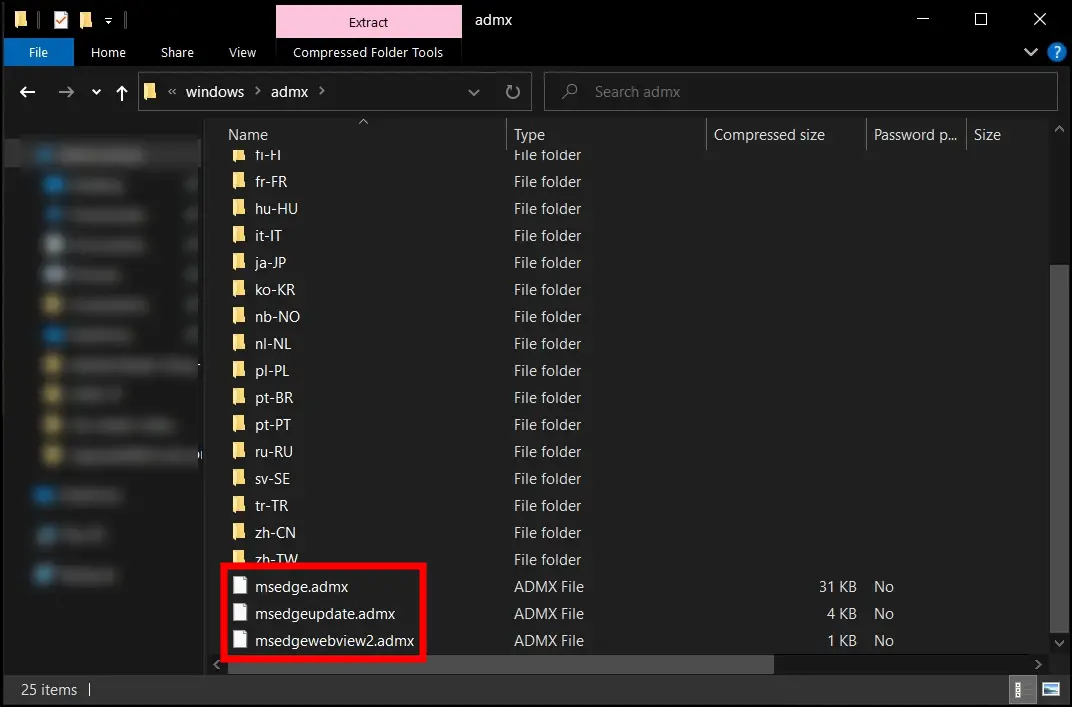 Step 9: Finally, open the Group Policy editor and check if the files loaded correctly.
Once installed successfully, you can configure the Microsoft Edge browser for specific computers using the Group Policy Editor.
Frequently Asked Questions
Q. What are the benefits of downloading Microsoft Edge ADMX Group Policy Templates?
By downloading the templates, you can manage and configure Microsoft Edge settings across your organization more efficiently. They offer a variety of policies and settings for policy enforcement, customization, security upgrades, interoperability, simplified deployment, and a uniform user experience.
Q. How do I verify that the templates have been installed correctly?
Launch Group Policy Editor and click on the Administrative Templates section under Microsoft Edge to confirm the installation. You should now see a comprehensive list of policies and settings that can be configured.
Wrapping Up
You may quickly obtain and install Microsoft Edge ADMX Group Policy Templates by following the simple steps we have added. These templates enable system administrators to monitor and configure Microsoft Edge settings effectively, guaranteeing a consistent surfing experience across their organization. If you have any queries related to the article, let us know, and stay tuned to BrowserToUse for more such articles and how-tos.
Related: