There is no shortage of misleading fake profiles preying on innocent users to fall into their scams. And it is getting harder to spot if the person in the profile picture is genuine or fake. One of the reasons behind it is the use of artificial intelligence for creating realistic faces that can easily fool anyone. To help you identify a reused or AI-generated image, here's how to detect fake profile pictures in Google Chrome using extensions.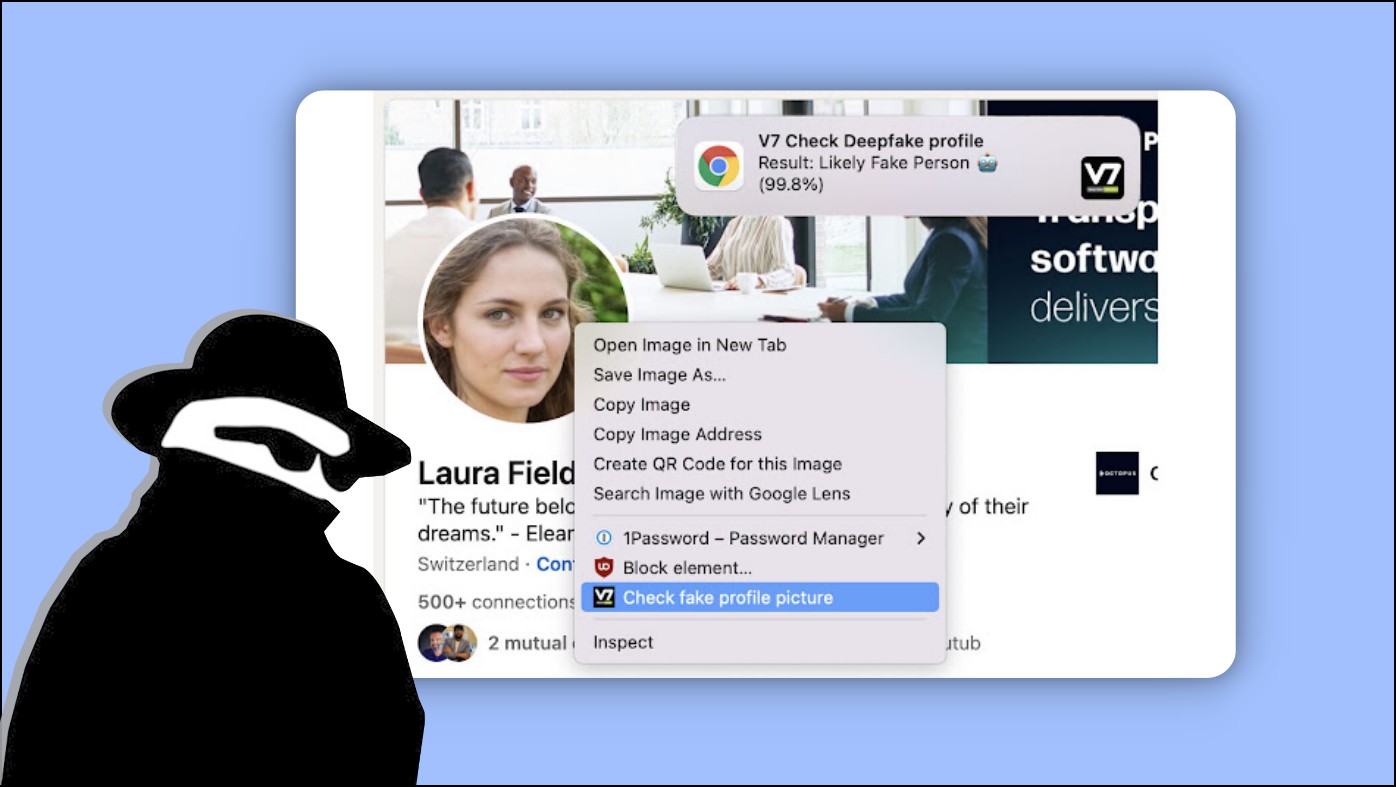 How to Detect Fake Profile Pictures in Chrome
It is not easy to spot one at first glance given how real these profiles and the person in the photo look. But with the help of the extensions that we will discuss in this article, you should be able to easily identify a fake profile right away and prevent yourself from falling for a catfish or a scam.
Method 1: Detect Fake AI Images with Fake Profile Detector Extension
Fake Profile Detector is an extension developed by V7 labs, a company that designs products to automate visual tasks and AI. This extension can detect AI-generated images or deep fakes and help you identify if a person is real or not. Here is how this extension works. This extension can be very helpful in detecting Bots and spam accounts on the web.
Step 1: Download the Fake Profile Detector (Deepfake, GAN) from the Chrome Web Store.
Step 2: Once downloaded, open the profile photo that you want to want to scan.
Step 3: Right-click on the picture and select the option "Check fake profile picture".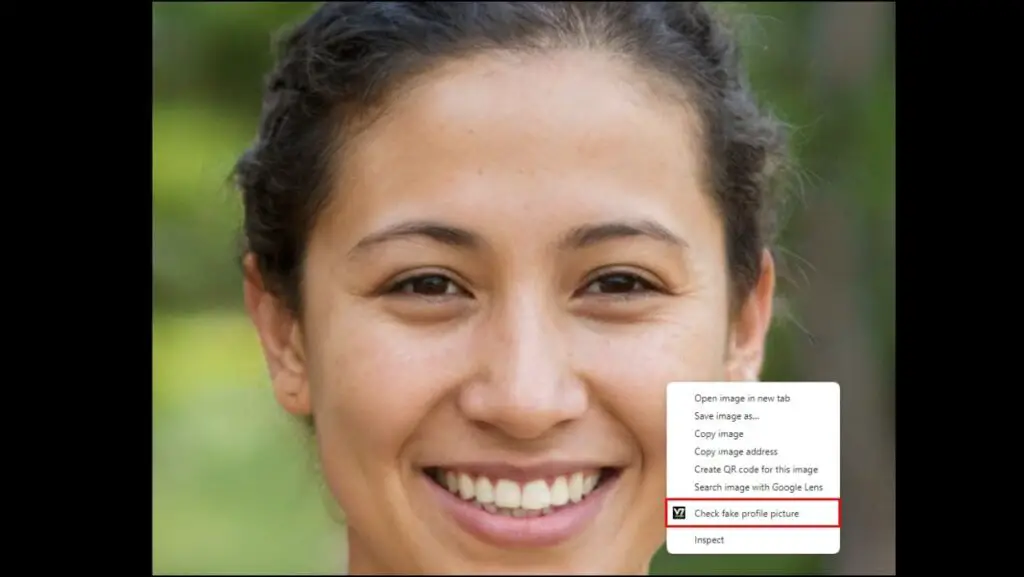 Step 4: A Chrome notification will pop up showing the result.
If the image is AI generated then it will show the result as Likely Fake Person.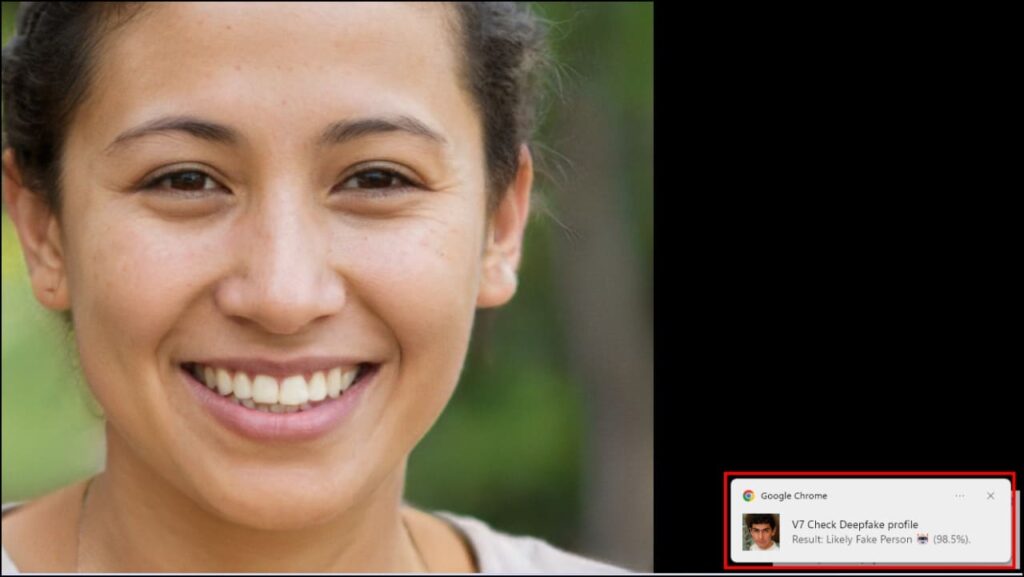 And if the person is real, the result will be, Likely Real Person.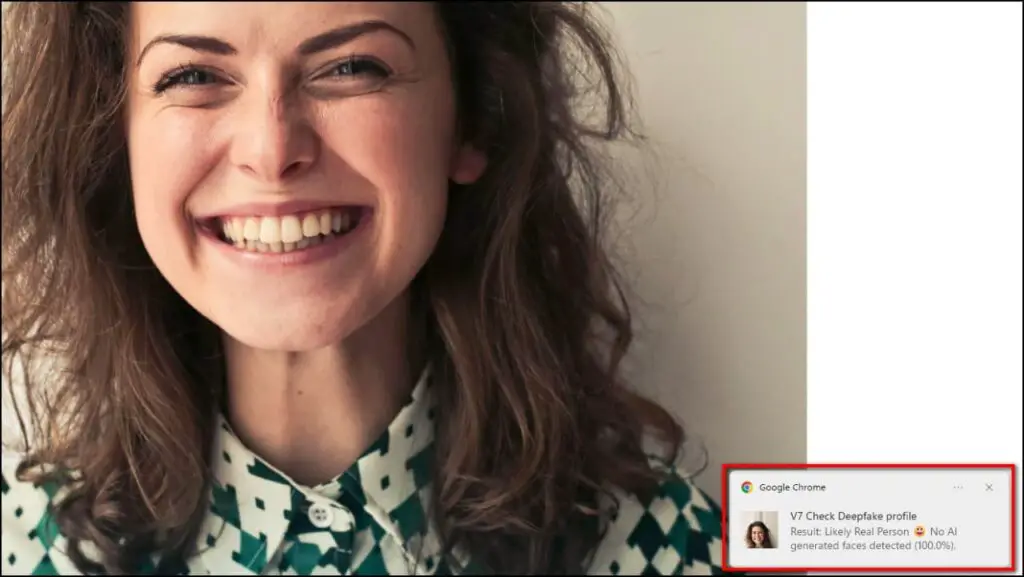 Method 2: TinEye Extension to Identify Reused or Fake Pictures
TinEye is a reverse search engine that can help you learn how many times a picture has been reused on other platforms and if any accounts with the same picture exist on other social media websites. This is how you can use it.
Step 1: Download the TinEye Reverse Image Search extension from the Chrome Web Store.
Step 2: Now, head over to the image you want to search.
Step 3: Right-click on the image and select "Search Image on TinEye".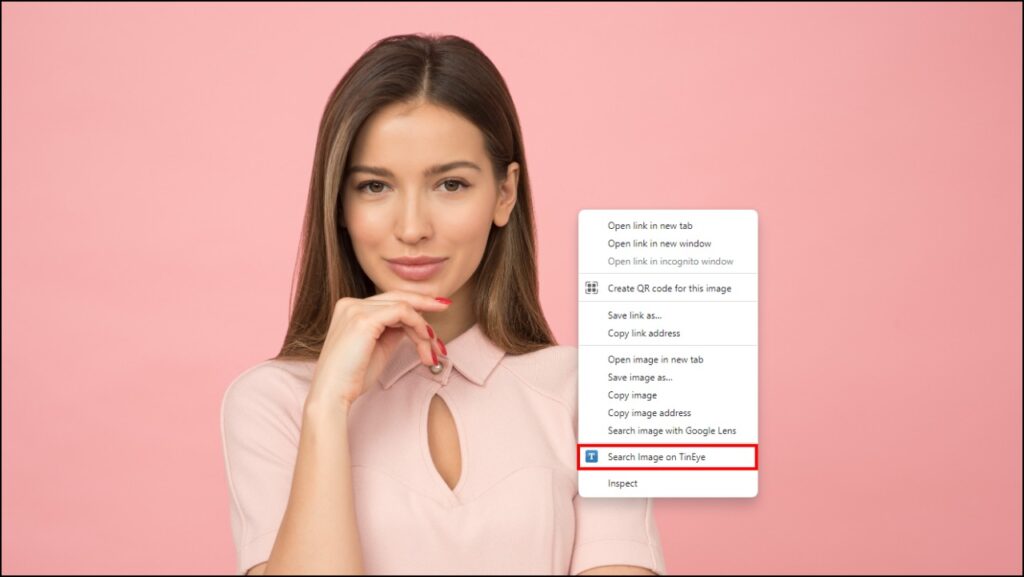 This will open up a new tab with the search results. You can inspect the results and if the image has been used multiple times before then the profile using it is more than likely fake.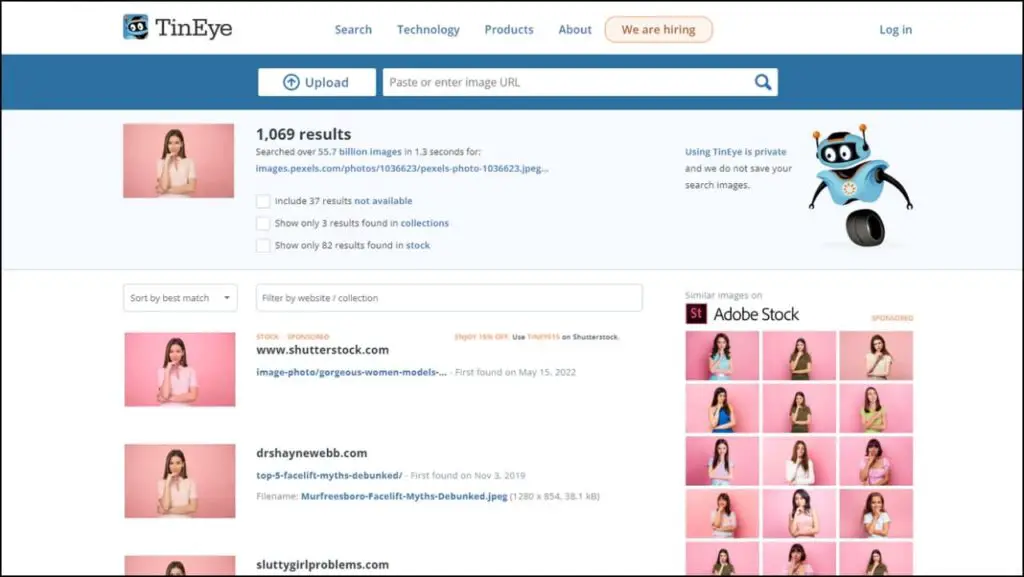 Method 3: Reverse Search the Image with Google Lens
Plenty of scammers use images of people, celebrities, and social media creators already on the web as their profile pictures. An easy way to check if an image is of the user or someone else's is by reverse searching it with Google Lens.
Step 1: Open the image in Chrome.
Step 2: Right-click on it and choose " Search image with Google Lens".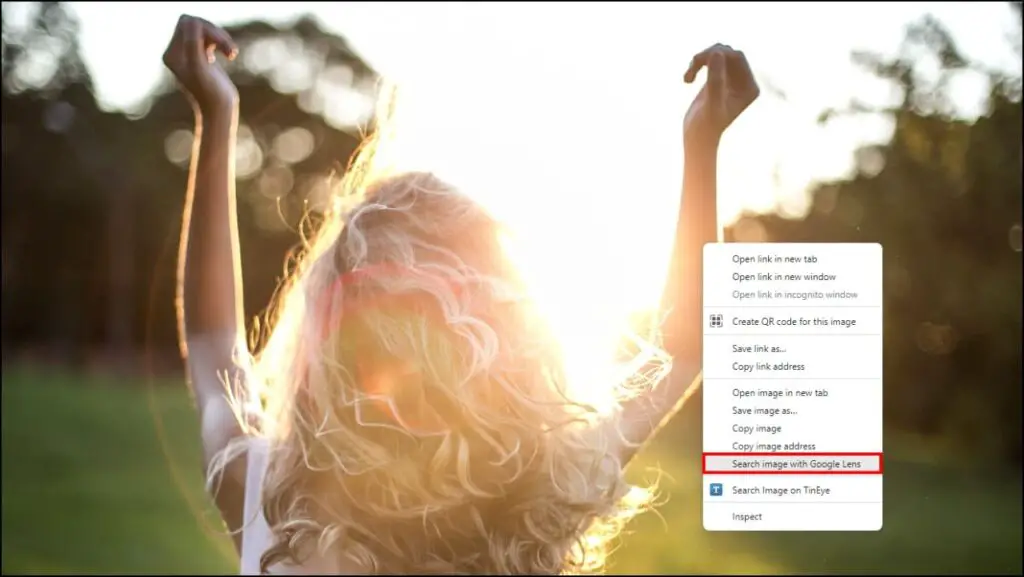 Google will reverse search the image and show you similar results and will help you identify if the image belongs to that person or not.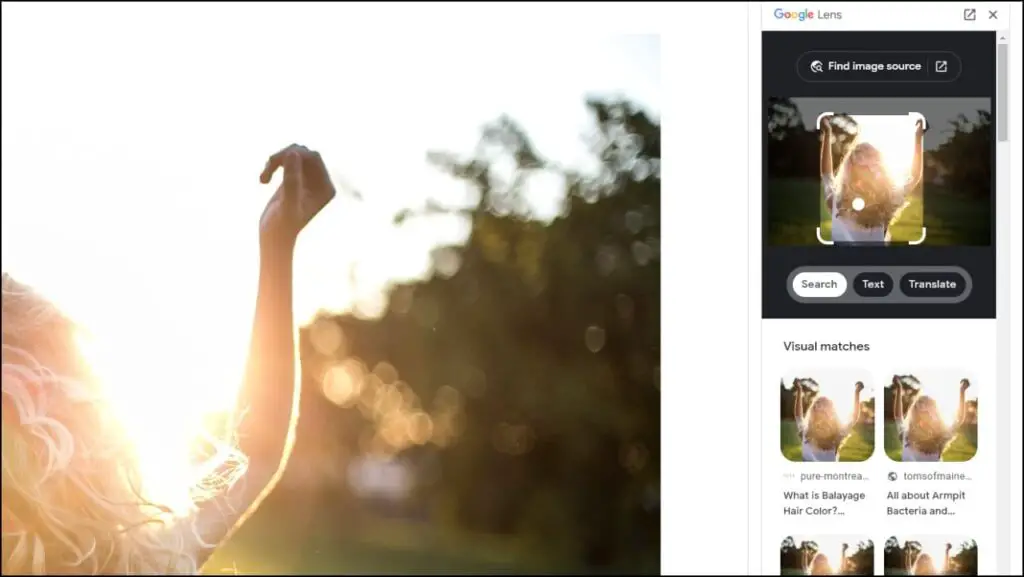 How to Enable Google Lens in Chrome
If you are not able to find the option to search with Google Lens then it is likely not enabled in the Chrome browser. Follow the steps below to enable it.
Step 1: On Chrome, go to chrome://flags/#enable-lens-standalone to open the Google Lens Flag.
Step 2: Click on the box next to the highlighted text that says Enable Lens features in Chrome.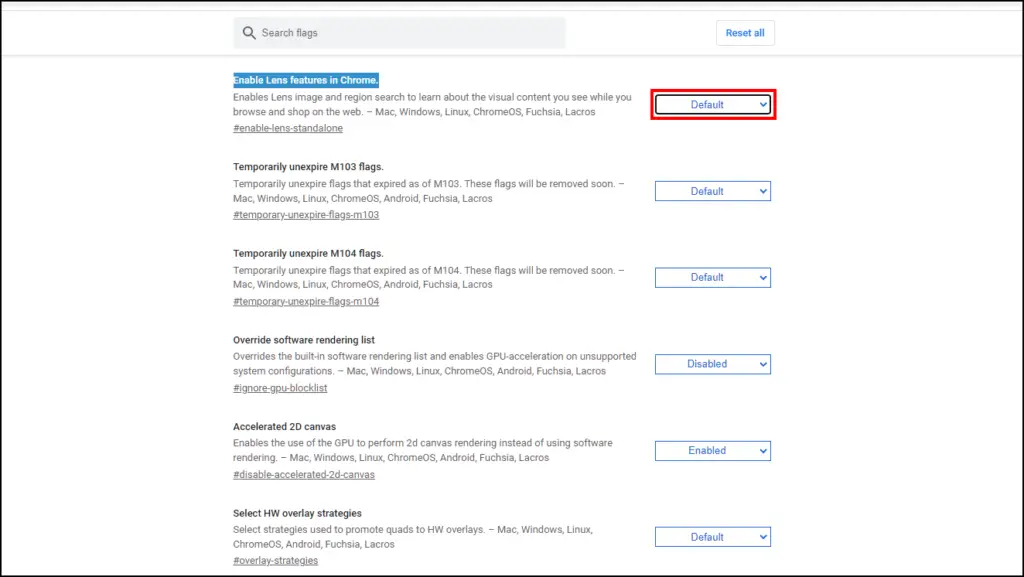 Step 3: Select Enabled.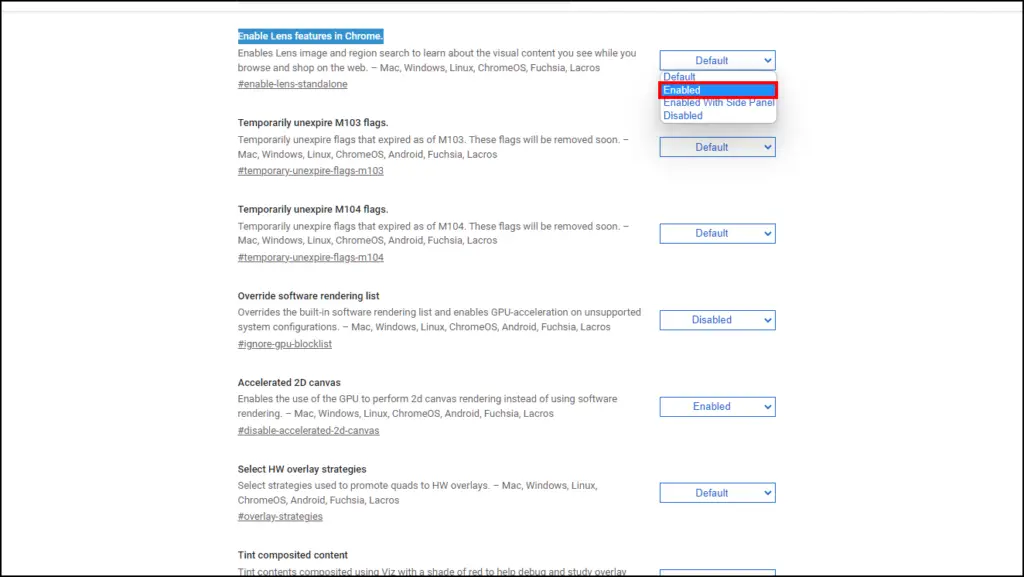 Step 4: Relaunch Chrome.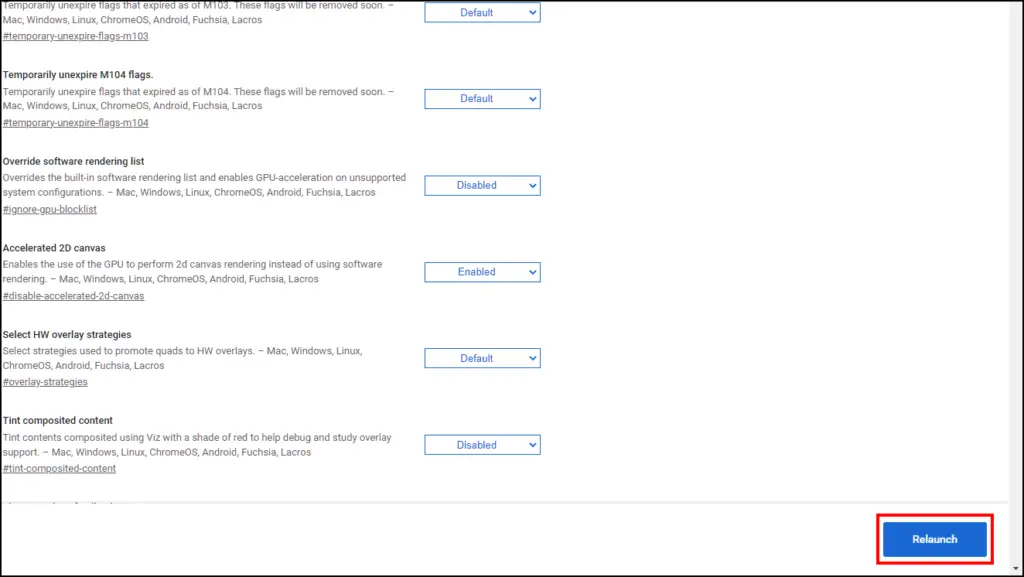 Now you will be able to reverse search any image on Chrome with Google Lens.
Tips to Identify a Fake Profile Photo on the Web
Detecting fake profile pictures can help you detect spam accounts and bots but the thing is, a lot of people like to use images from the web as their profile pictures. So other than images, here are some other useful tips that can help you identify a fake profile.
Check their bio. People often like to express themselves from their bio but a bot account will leave it empty or unfinished.
Look at how many images the profile has posted. Bot and Fake profiles generally have a single image on their account.
Monitor their interactions with other accounts or pages. Most bots are programmed to interact the same way with other accounts on social media.
Most fake accounts will mass follow others on sites like Instagram. Compare the number of followers to the number of accounts they are following.
Most businesses will not show you any IDs and transaction details with other customers, if a business account is offering to show you receipts, IDs, and other verification proofs then it is a possible scam.
Unless the person is very young, it is best to stay away from accounts created in the past year as most of us have been on social media for a long time.
Wrapping Up
It's common to hear about people falling for scams and bots spamming a website on the news. There is an abundance of bots and fake profiles on the web lately. Their usage can range from catfishing or scamming innocent users to mass spamming, raiding, or even driving a false narrative on social media. I hope the above article helped you find fake profile pictures in Chrome and other Chromium browsers. Stay tuned for more such guides.
Related: