Google offers an accessibility feature called 'Quick Focus Highlight' in Chrome that shows a highlighted rectangle on the focused element. While selecting, a rectangle box appears, which confirms that the user has selected the right thing. Certainly, the feature is handy for people having eyesight problems, but a normal user might find it distracting. If you are looking to disable the Quick Focus Highlight selection box in Google Chrome, keep reading the article. Here I have provided the steps required to turn it off completely.
Related | How to Stop Default Browser Prompts in Chrome, Edge, Firefox, and Opera
Turn Off Quick Focus Highlight Box in Chrome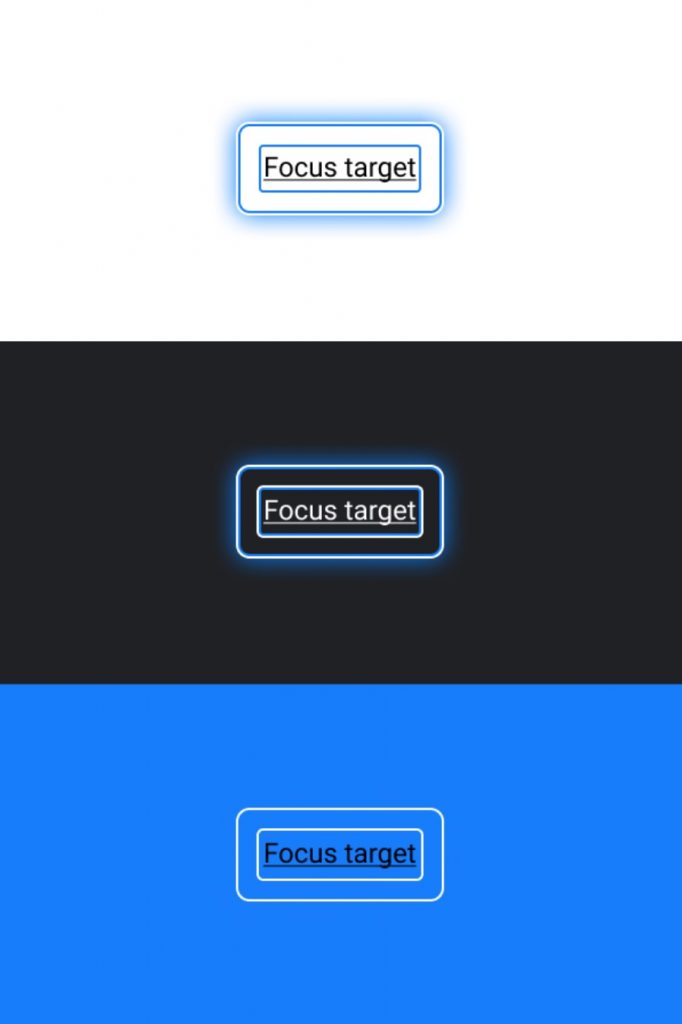 There are over 2 billion people in the world with vision issues. Someone who has a vision problem may find it difficult to see text written on a computer screen. The Focus Highlight feature is a boon for those users, but a normal user will likely not need it. You can follow the below steps to disable it.
Step 1: Open Chrome and tap on the three-dot menu icon.
Step 2: Tap on Settings and go to Advanced.
Step 3: Under Advanced settings tap on Accessibility.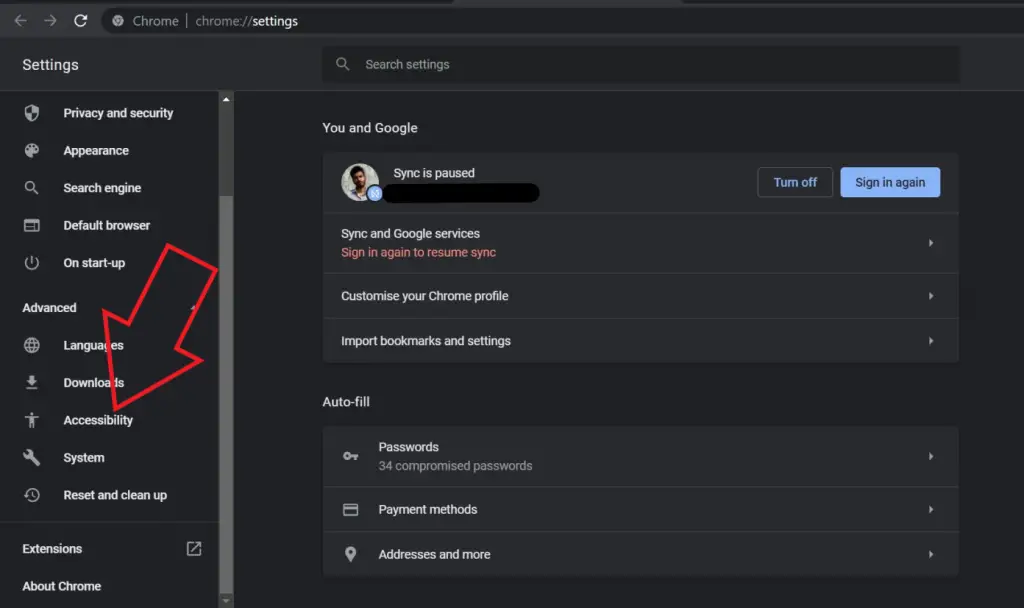 Step 4: In the accessibility settings, you will find an option "Show a quick highlight on the focused object."
Note: You can directly go to accessibility settings by entering chrome://settings/accessibility in your address and then pressing enter.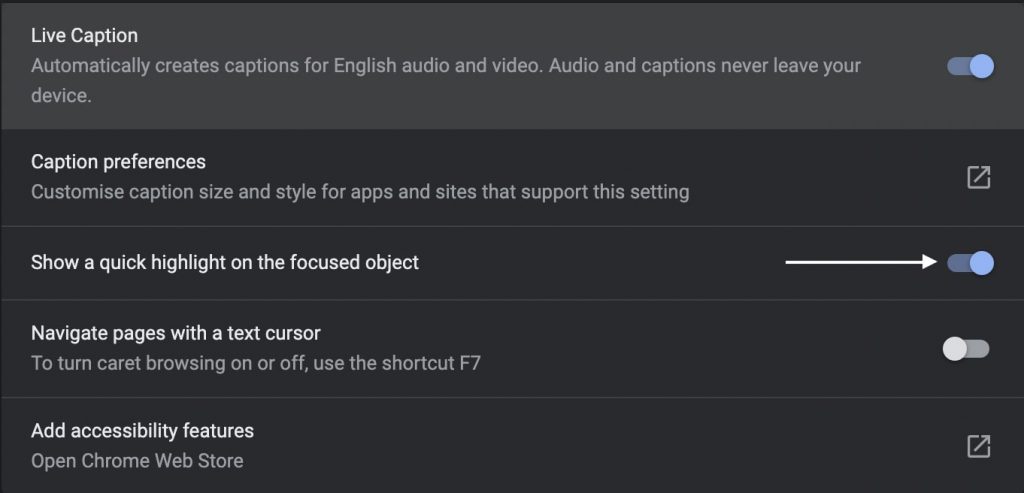 Step 5: All you need is to turn off the toggle against it.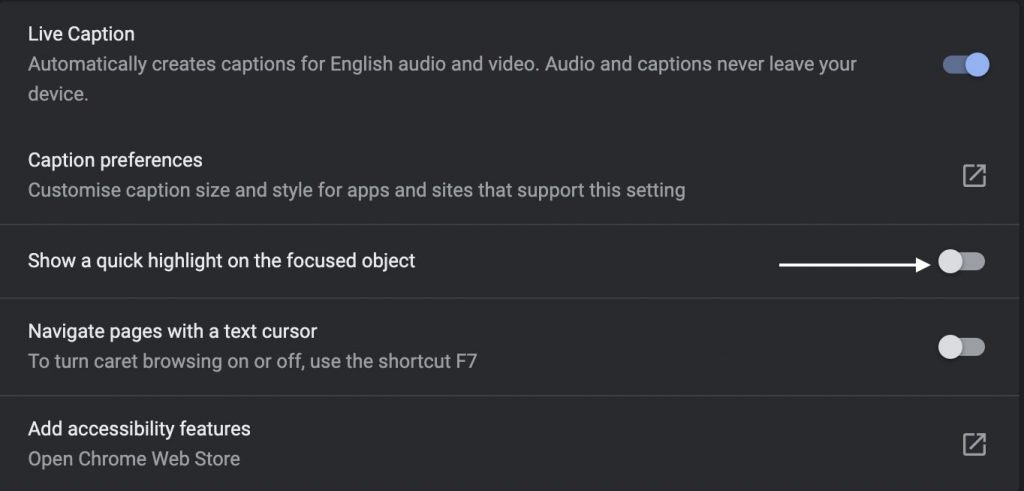 Once done, you have successfully disabled the Quick Focus Highlight selection rectangle in Google Chrome. The toggle to turn on/off this feature is added recently in Chrome. Earlier, It was available only through flags, but after testing it for a while, Google has brought it into the stable build.
If you cannot find it in your Chrome browser, I would recommend updating Chrome to the latest version.
Other Accessibility Features
The highlighting rectangle is absolutely perfect, but someone with vision impairment would prefer listening to an article instead of reading. We have written a detailed article on how you can make Chrome read a webpage for you.
Talking of other accessibility features in Chrome, Google has added a Live caption option aimed at users facing hearing issues. Once enabled, Live Caption starts transcribing videos played on Chrome. Here's how you can enable Live Caption on your Chrome browser.
There's one more accessibility feature in Google Chrome called browsing. It shows a text cursor to navigate pages. Users can enable or disable it by pressing the F7 keyboard shortcut. If you want to add more accessibility features, there are tons of extensions on the Chrome Web Store. You can click here to find accessibility extensions.
Final Words
So this was how you could disable the Quick Highlight Focus selection box in the Google Chrome browser. It is pretty straightforward- go to accessibility settings and turn off the "Show a quick highlight on the focused object" option, and the features will be disabled for you. I hope you find this article useful. Stay tuned for more Browser related tips, tricks, and tutorials.