Dozens of browsers exist in the market right now. Almost all of these browsers want to be set as the default on your machine. It won't bother you much if you're using just one browser. However, if you have more than one, you may get annoyed by the regular prompts asking you to set them as the default browser on your computer. Here, I have explained how you can stop default browser prompts in Google Chrome, Firefox, Microsoft Edge, and Opera browsers.
Disable "Set as Default Browser" Prompts in Your Browser
Browsers come pre-installed on almost all modern devices, including smartphones, tablets, and computers. Usually, users have only one browser installed on their machine, which gets used as the default browser. However, as soon as they install a new browser, it starts sending prompts to set it as the default browser.
Interestingly, when you make the newly installed browser your default, the next time, the older one will ask you to set it as the default browser. It is really very annoying to see those prompts frequently. Below are the steps required to stop default browser prompts on all the popular browsers.
Mozilla Firefox
Firefox is one of the popular browsers that actually have an option to turn off default browser prompts. Follow the below steps and Firefox will never send a second prompt.
Step 1: Open Firefox on your computer and tap on the application menu icon.
Step 2: Tap on Settings.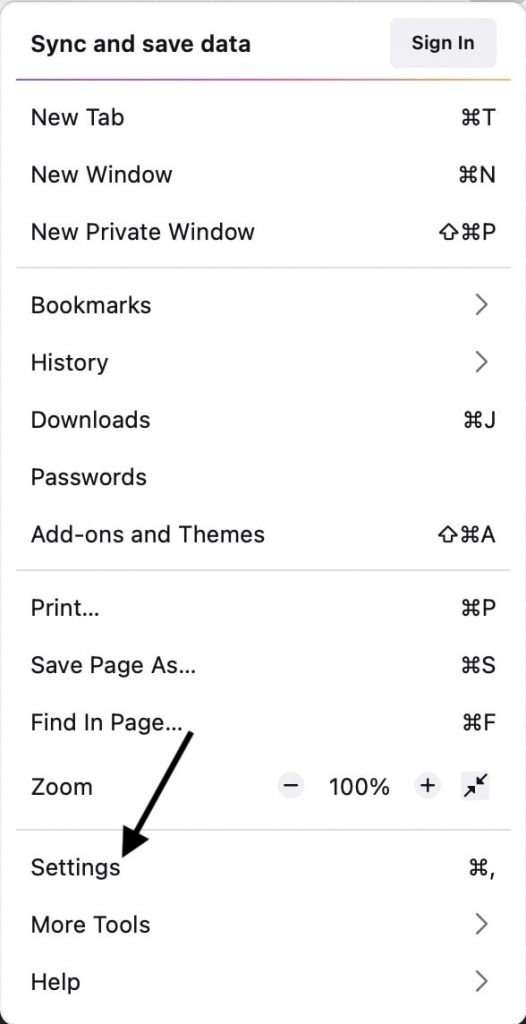 Step 3: Under General settings, uncheck the option that says "Always check if Firefox is your default browser".
Once done, Firefox will no longer send you prompts to make it your default browser.
Google Chrome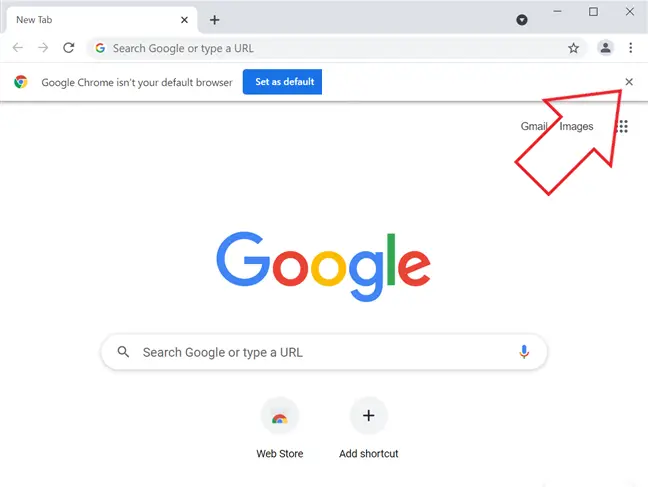 Google-owned Chrome has the highest browser market share. For most users, Chrome is their default browser. However, in case you use a different browser as your default one alongside Chrome, it'll send you an alert to make it default whenever you open it.
Unfortunately, there is no option given in Chrome by which you can turn these prompts off. The only option that remains is to tap on the X icon each time you get the prompt. When you dismiss the prompt a few times, Chrome will learn that you don't want to set it as default and automatically stop sending prompts.
Microsoft Edge

Microsoft has rebuilt its Edge browser from scratch, and now it is based on the Chromium project. As the Edge is using the same engine as Chrome, it works very similarly to it. The process of turning off the make default prompt is quite identical to Chrome.
Just tap on the X icon on the right side of the prompt you receive. There is no option in the setting to completely turn it off. The best possible way as of now is to close the prompt a few times and Edge will understand that you don't want to use it in your default browser.
Opera
A few of you might have installed Opera for using it a few times. And each time you would have been opening it, you might've seen the prompt to set Opera as your default browser.
Just like Chrome and Edge browser, there is no option in settings to completely turn off the annoying prompt. As a user, the only option you have is to tap on the X icon next to the prompts each time you get them. After denying it a few times, Opera will automatically stop bothering you.
Final Words
Among the four most popular browsers, it is only Firefox that can completely turn off the make default prompt. In Chrome, Edge, and Opera, users have to rely on dismissing each time they get these notices. After a few rejections, the browsers automatically stop asking you to set them as default. I will update the article once these browsers add an option, although that is unlikely to happen anytime soon.