Google Chrome packs a plethora of useful features. One of them is the availability of extensions. There are over 138K extensions available on the Chrome Web Store, which we can use on our desktops to enhance the browsing experience. But sadly, the extensions are not yet supported on Chrome for Android. However, it's still possible to install Chrome extensions on Android phones using a simple workaround. Keep reading to know more.
Related | 5 Ways to Find Fake, Malicious Extensions in Google Chrome
Install Chrome Extensions On Android Phone
There's no way one can install Chrome extensions on Chrome for Android. The same is clearly written on the Chrome Developers FAQ page. However, that's not the end. You might already know Chrome is built on an open-source Chromium engine. Many other browsers such as Edge and Brave use Chromium.
One of these Chromium-based browsers is Kiwi, and interestingly, it allows installing Chrome extension. So, If you want to install Chrome extensions on an Android phone, you'll have to do it on the Kiwi browser instead. It involves a two-step process, including installing the Kiwi browser and then the extensions.
Step 1- Install Kiwi Browser on Android
Installing the Kiwi browser is exactly similar to how you install other apps from the Google play store. If you still need help, follow the below steps.
1. Open Google Play Store on your Android smartphone.
2. Search for Kiwi browser in the search bar.
3. You will see Kiwi Browser in the result- install it. You can also visit the direct link here.
Step 2- Install Chrome Extensions On Kiwi Browser
Once you have downloaded Kiwi Browser on your Android device, follow the below steps to install Chrome extensions on it.
Step 1: Open the Kiwi browser. On the start page, tap on the three-dot menu icon present in the top right corner.
Step 2: Here, tap on Extensions. Alternatively, you can type chrome://extensions or kiwi://extensions to reach the extensions page.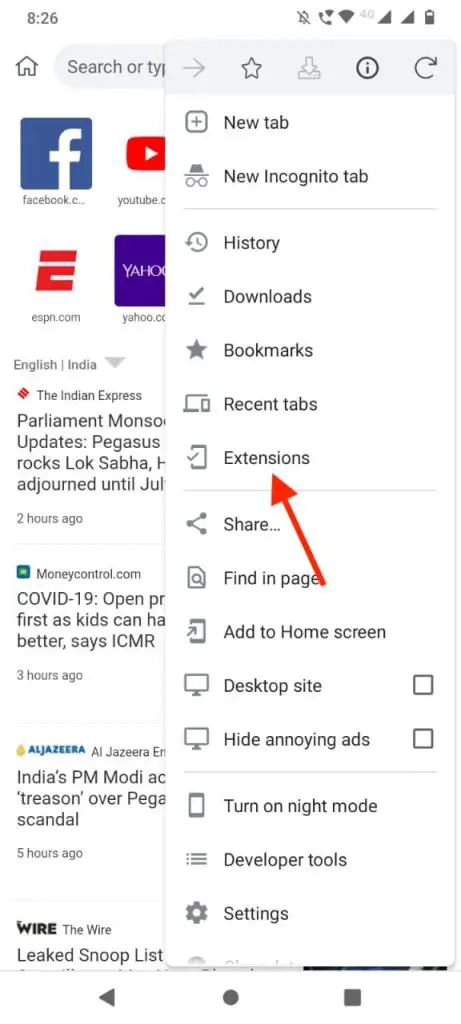 Step 3: Once you're on the extensions page, make sure Developer mode is turned on. To add extensions, you can either find extensions on Google or add extensions in .crx, .zip, or .user.js formats.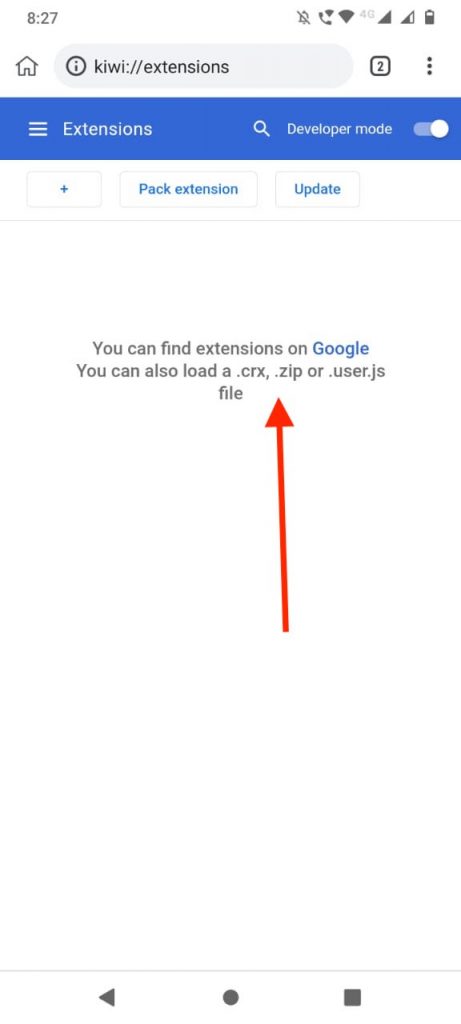 Step 4: Clicking on the Google link will make a Google search for Chrome Extensions. From here, you can go to the Chrome Web Store.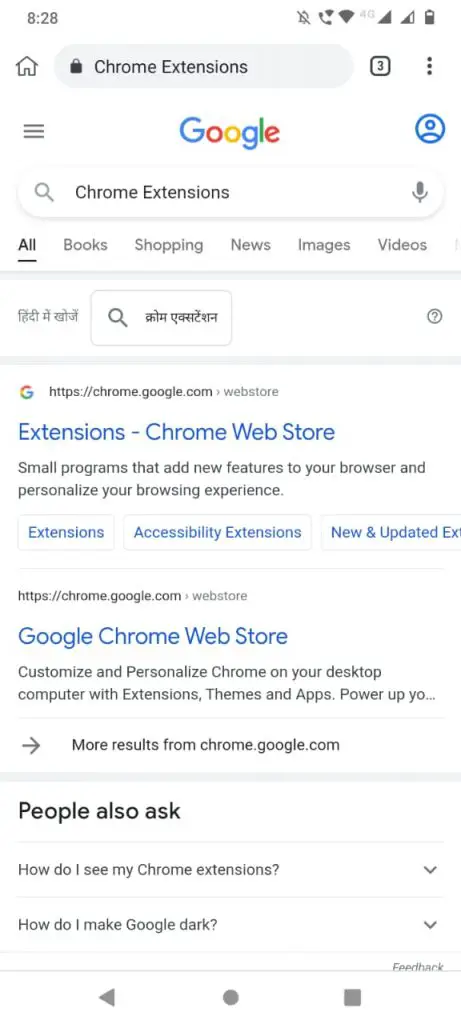 Step 5: You can also tap the three-dot icon and then tap on Chrome Web Store, just like you open it on desktop.
Step 6: The Chrome Web Store will be opened in a new desktop view. Either search for the extension you want to add or pick the ones showing on the home page.
Step 7: Once you're on the extension page, tap on Add to Chrome to install the extension.
Step 8: Tap Ok when prompted to give the permission, and the extension will be installed.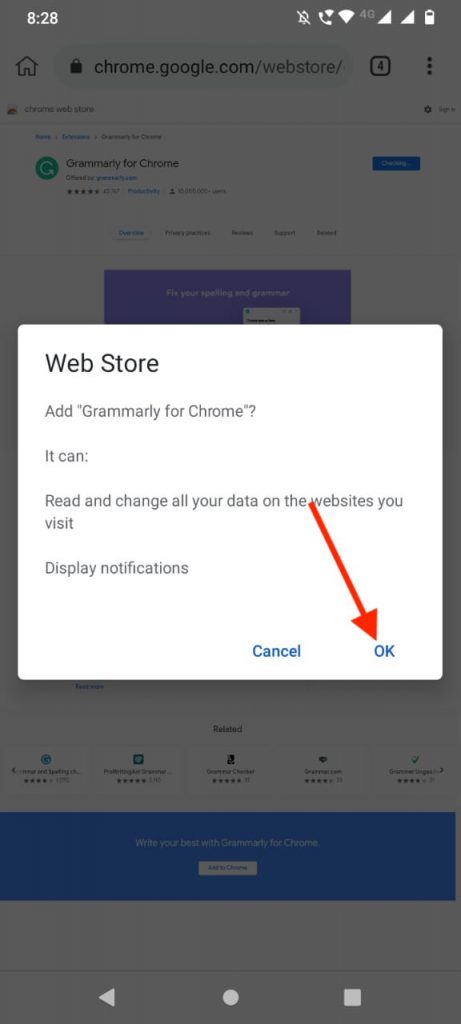 Step 9: You can follow the same steps to install other extensions. As you can see, I have installed three extensions- Adguard AdBlocker, Grammarly, and Speedtest. You can manage the installed extension on the Extensions page.
While installing Chrome extensions on Android through the Kiwi browser, you might notice that not all extensions work properly. This is because Chrome extensions are not built for smaller screens.
In fact, you might even get errors while installing or using some of the extensions. In that situation, try looking for alternatives to these extensions.
Final Words
This is how you can install Chrome extensions on Android. Although there is no support for extensions on Chrome for Android, you can always use chromium-based browsers with extension support like Kiwi and Yandex. If you are not happy with the Kiwi browser, you can try the Yandex browser. Anyways, were you able to install Chrome extensions on your Android smartphone by following the steps mentioned above? Let me know in the comments.