Add-ons help to add more functionality and improve the overall browsing experience. But sadly, there are not a lot of web browsers on smartphones that come with extension support. But last year, Mozilla Firefox added add-ons support to their web browser on Android bringing a PC-exclusive feature to mobile. So in this article, we will show you can download and use Add-ons on Firefox mobile.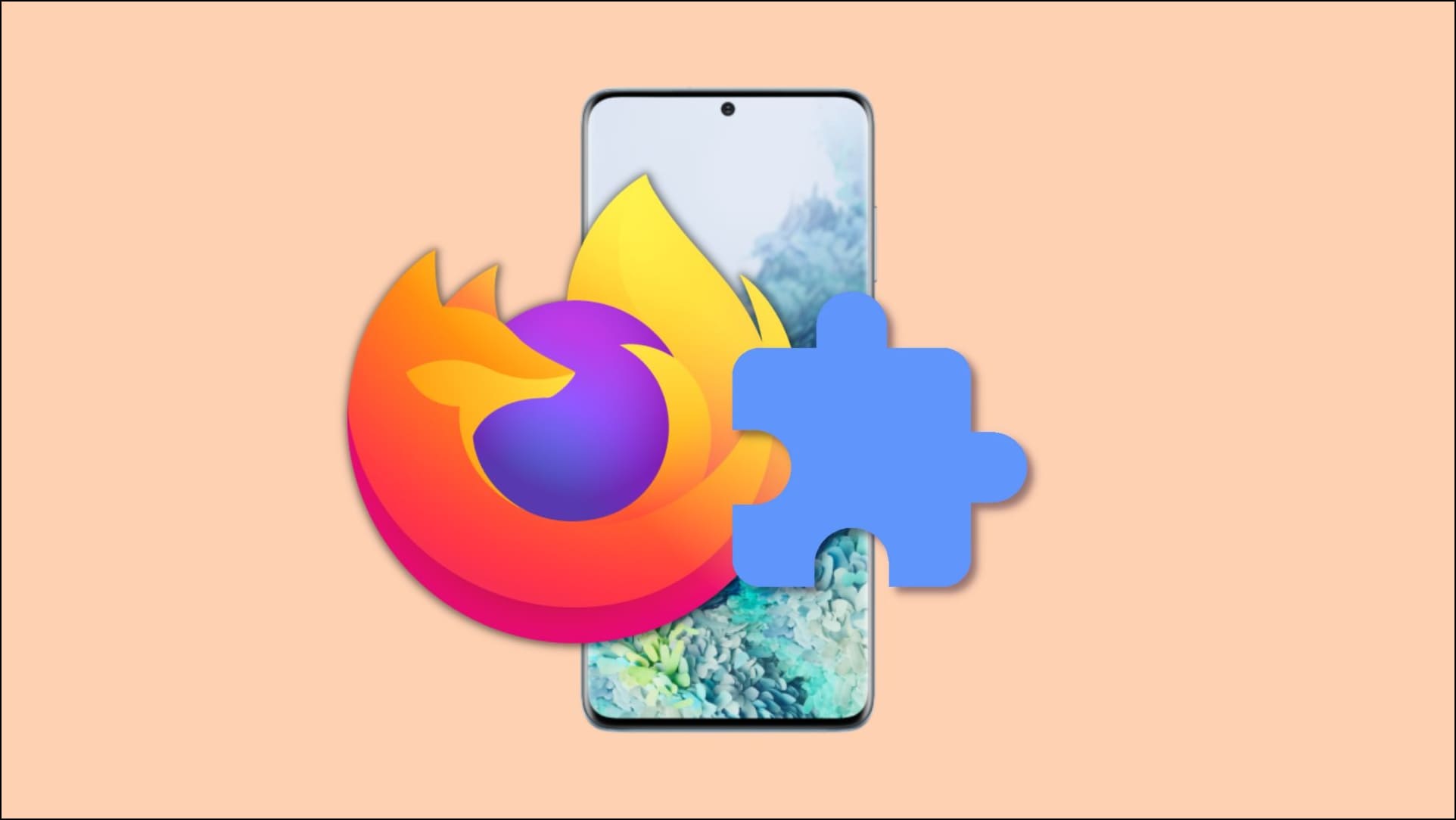 How To Download Add-Ons on Firefox Android
Firefox has made a limited selection of fully functioning add-ons available for download in the Android version of the app. You can use them for free. This is how you can download Add-ons in the Firefox mobile browser via the add-ons menu or the website.
Method 1- Install Extensions from the Add-Ons Menu
Step 1: On the Firefox browser, tap on the three dots in the top/bottom right corner.
Step 2: Go to Add-ons.
Here you will find all the available Add-ons that you can download.
Step 3: Press the plus + icon next to the Add-on to download it.
The confirmation prompt will appear showing all the permission required by the Add-on.
Step 4:  In the confirmation prompt, tap on Add.
Once the Add-on is downloaded, you can choose to allow it in private browsing mode.
Step 5: Press Okay, Got it to finish the process.
That is it! The add-ons will be added to the browser and you can continue using them. Currently, there are a total of 19 Add-ons available with more to be added soon.
Method 2- Download Add-ons from Firefox Website
Firefox allows you to download Add-ons directly from the website itself. Here is how it works.
Step 1: Go to addons.mozilla.org using the Firefox browser on Android.
Step 2: Select and tap on the Add-on you want to install.
Step 3: Press Add to Firefox.
Step 4: Tap on Add in the confirmation prompt and then press Okay, Got it.
How to Configure Add-ons in Firefox Mobile?
Just like on the desktop version of the browser, Firefox mobile also lets you configure the Add-ons that you have added to the browser. Here are the steps to configure and manage Add-ons.
Step 1: Open the Firefox browser and click on the three dots in the right corner.
Step 2: Go to Add-ons.
Add-ons that you have already downloaded will be listed under the Enabled section.
Step 3: Tap on the Add-on you wish to configure.
Step 4: Select the Settings option.
Firefox will redirect you to the Add-on settings page where you can make desired changes.
How to Remove or Disable Add-ons in Firefox Mobile?
In case you have added too many Add-ons to your browser and now want to remove or disable some of them temporarily then here are the steps to do so.
Step 1: On Firefox, tap on the three dots in the top/bottom right corner.
Step 2: Visit the Add-ons option.
Step 3: Tap on the Add-on you want to remove or disable.
Step 4: Turn off the toggle as shown below to disable the Add-on.
Step 5: Tap on Remove to uninstall the Add-on from the browser.
Using the steps above, you can easily manage your Add-ons and remove the ones that you don't want.
Frequently Asked Questions
Q. Can I Use Add-ons in Firefox for iOS?
No. You cannot use Add-ons in the iOS version of Firefox because the existing Add-ons do not work with the iOS WebKit-based rendering framework used by Firefox shell. Apple's proprietary iOS extension system also does not support Firefox Add-ons.
Q. How Many Add-ons are Available in Firefox for Android?
As of now, you can download 19 different Add-ons from the available library in Firefox for Android.
Q. How Do I Change the Firefox Theme on Android?
No. The current build of Firefox for Android does not allow you to add themes from the Add-on store like the desktop version. However, you do have the option to change the theme from Light to Dark.
Q. Can You Use Firefox Extensions on Android?
You can find the list of Firefox Add-ons by clicking on three dots and selecting the Add-ons option from the list.
Q. Are Firefox Add-ons Safe to Download?
Yes. Most Add-ons are developed by independent or third-party developers but they go through Mozilla's safety inspection before a new version is accepted.
Q. How Do you Update Firefox Add-ons in Android?
Add-on updates come bundled in with Firefox browser updates so you will have to update the app itself to download the latest version of these Add-ons. There is no option to update Add-ons separately as of now.
Wrapping Up
Firefox is one of the first popular browsers to bring the Add-on functionality to its mobile users. Although it is disappointing that iOS users cannot enjoy the same benefits. Hopefully, Chrome will join this list and make its popular extensions available on smartphones. Do let us know in the comments below if you have any queries and say tuned on Browser To Use for more such articles and How-tos.
Related: