Over the years many internet browsers have risen to and then fallen from grace. However, Google Chrome has been an exception throughout the journey. Launched over a decade ago, Chrome now has a two-thirds market share of browsers worldwide. It is not only mainstream on desktop but also heavily popular amongst Android, iOS, and Mac users. So, when did it all start? How did Google Chrome become what it is today? Let's have a brief look at Google Chrome's history and how it evolved over time.
Related | How Microsoft Edge Evolved from Internet Explorer: The Journey
Google Chrome: Everything You Need to Know
When Did it All Start?
Google Chrome is by far the world's most popular web browser across the globe. The browser first came out as a beta version in September 2008 for Windows. After a year, it made its debut on macOS and Linux, with the final release in May 2010.
What gave Chrome a jump start was that it came in an era when internet users were frustrated with Internet Explorer. This was the time when Mozilla Firefox was already gaining momentum. To give you a perspective, Firefox was launched way earlier in 2004.
The Idea Behind Chrome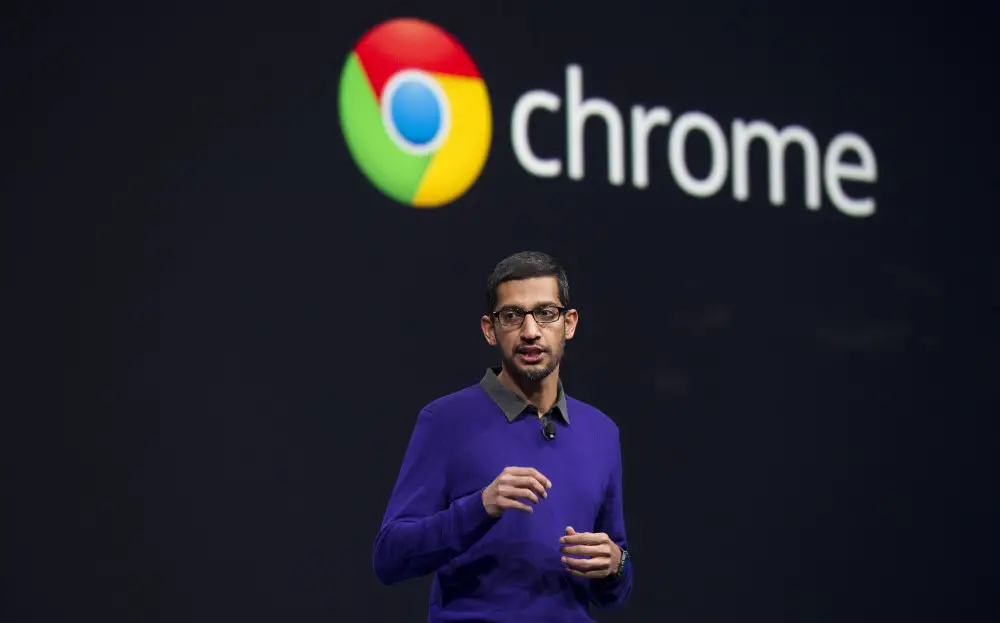 Initially, the then Google CEO Eric Schmidt opposed the development of an independent browser for six years. However, he changed his mind when the co-founders Sergey Brin and Larry Page hired several Mozilla Firefox developers and built a demonstration of Chrome.
It was the current CEO Sundar Pichai who convinced Larry Page and Sergey Brin to build a browser. What made him do so? Well, back in 2006, Microsoft created a doomsday plot for Google by making Bing the new default search engine on Internet Explorer. 
Pichai then convinced computer manufacturers to pre-install the Google Toolbar on their hardware to lessen the gravity of this change. The very same problem led him to persuade the cofounders that Google should build its own browser.
Chrome's Development, The Project Chromium
To build Chrome, Google used components from Apple's WebKit rendering engine and Mozilla Firefox. It also utilized different code libraries from third parties and several other open-source projects. It then made Chrome's source code available openly under the Chromium project.
Since Chromium is free and open-source, anyone with Chromium source code can build a new browser like Google Chrome or a better one. We have several Chromium-based browsers in the market like Microsoft Edge, Brave, Vivaldi, and more.
For those who are confused between Chrome and Chromium, Chrome is based on the project Chromium. However, it is licensed as proprietary freeware and adds many proprietary, closed-source features that Chromium lacks.
More Chrome History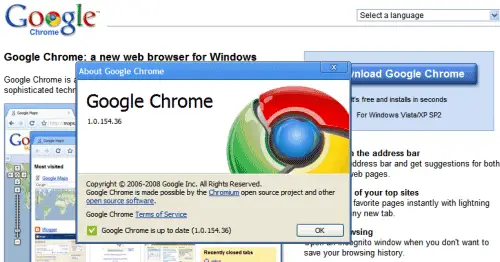 With the launch in September 2008, Chrome quickly gained about a 1% usage share. However, it dropped to a low of 0.69% after which it started increasing again. By December 2008, Chrome surpassed the 1% share with a growing number of users.
Google further announced the release of Chrome for OS X (macOS) and Linux in 2009. In May 2010, Google released Chrome 5.0 which was the first stable release to support all three platforms- Windows, macOS, and Linux.
Later in February 2012, Google launched Google Chrome Beta for Android 4.0 devices. On most Android phones starting Android 4.1 and later, Chrome has been the default browser.
The Evolution of Chrome Versions
With its initial release in 2009, the Chrome 2.0 brought full-page zoom, auto-fill, and mouse wheel support. Later in 2010, the Chrome 4.0 update added support for extensions, bookmark sync, and improved HTML 5 support.
Chrome 5.0 integrated Adobe Flash while Google added built-in PDF support with Chrome 6.0.
Then, Chrome 8.0 bought the experimental flags and the new Chrome Web Store where people could download extensions for the browser. With version 10, we saw Password sync and Background WebApps. Chrome 11.0 revamped the browser with a new icon. Since then, Google kept releasing one update after the other.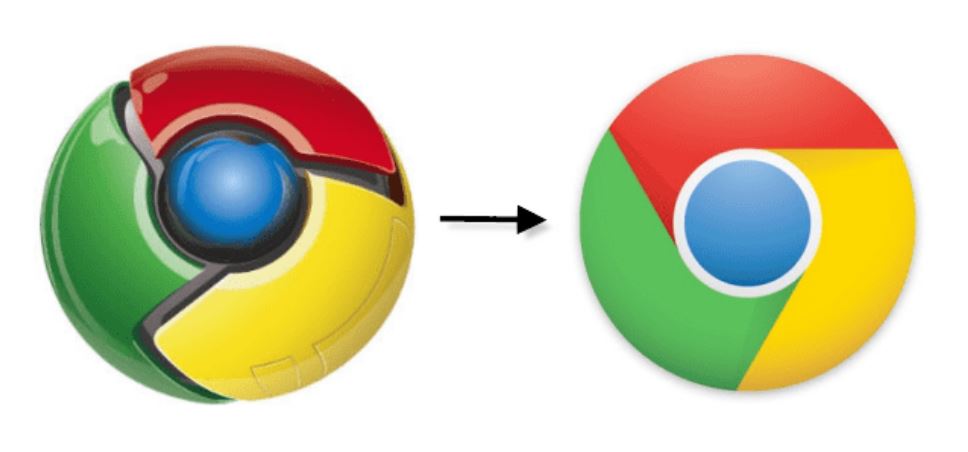 Chrome initially used the WebKit rendering engine to display web pages. But in 2013, they forked the WebCore component to create their own layout engine Blink. While still based on WebKit, Blink only uses WebKit's WebCore components, while substituting other components.
The Chrome 37, which came in 2014, introduced a 64-bit browser to Windows. It also added support for DirectWrite which allowed high-quality text rendering and better-looking fonts. On Mac, it was Chrome 39 which added support for 64-bit.
The Chrome 49 altered the page UI and relocated the extension's icon. It was also the last Chrome version compatible with Windows XP, Vista, Mac OS X 10.6, 10.7, and 10.8
The next major update was Chrome 53 which brought the material design to the browser with a flatter design, sharper edges, refined icons, and a dark theme for Incognito mode. Version 55 disabled the Adobe Flash Player by default.
In 2018, Chrome 69 bought a new browser UI with rounded tabs and interface elements which we use to date. The latest version, at the time of writing, is Chrome 90 while the forward versions are in Beta, Dev, and Canary channel.
You can check detailed Chrome version history on Wikipedia.
Chrome Beta, Dev and Canary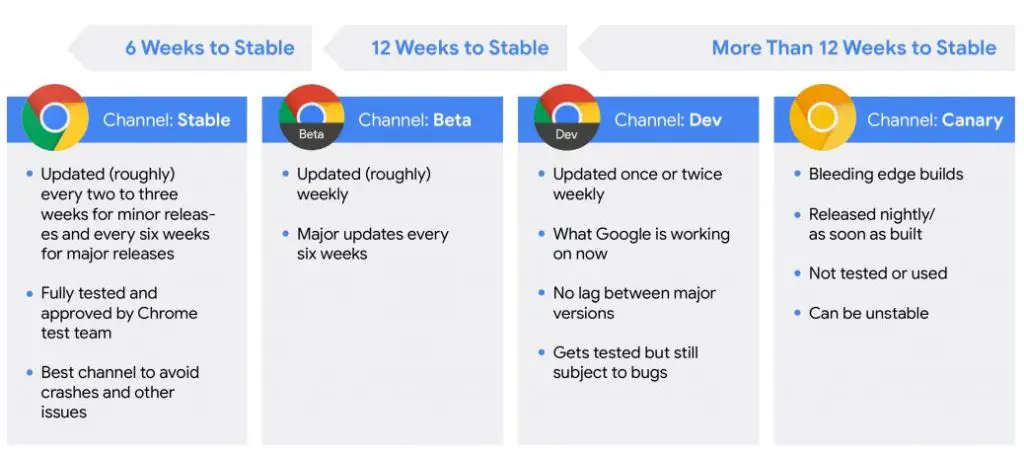 Google allows users to get early access to upcoming features in Chrome through Beta, Dev, and Canary channels. These are less-stable versions with new, experimental features.
Google Chrome Beta gives you a 4–6 week preview of features coming to the Stable version of Chrome Browser. Whereas, Chrome Dev provides a 9–12 week preview of upcoming features in a stable release. Chrome Canary, on the other hand, is an early-release, experimental version of Chrome. It can be highly unstable and is recommended only for advanced testing.
Google Chrome's Popularity

Back in 2008, the web was changing rapidly but web browsers were not. Google took this opportunity to provide people with something new and better. In comparison, Internet Explorer wasn't changed much since 1998.
Google played its cards right and built a completely new browser from scratch, keeping the modern needs in the mind. It intended to provide a more stable browsing experience and was forward-looking with a focus on apps over pages.
To make Chrome stand out from the competition, Google had to make it better. And the best way to do this was to make Chromium Project open-source which helped to improve Chrome as a product over time.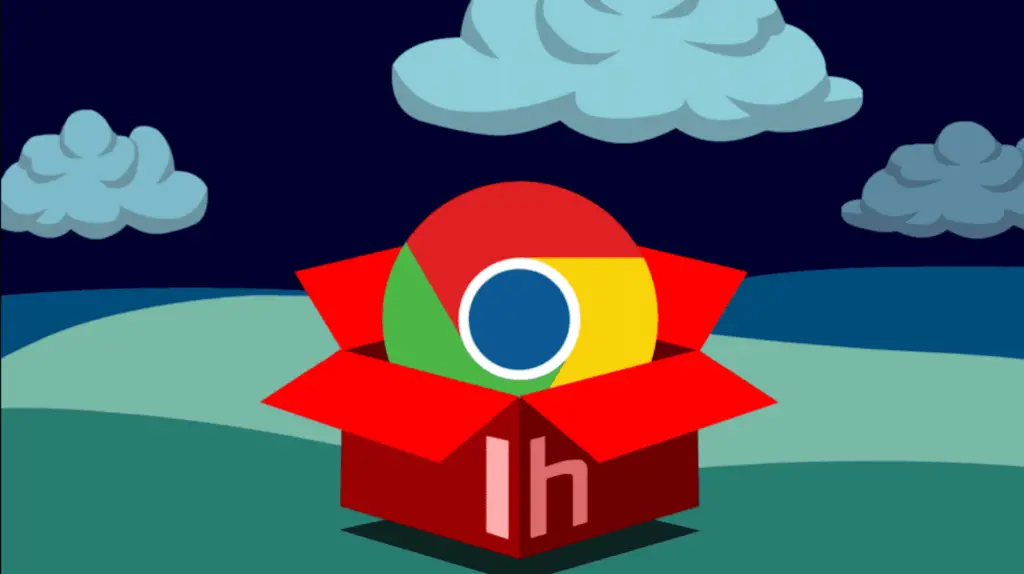 Google Chrome's faster loading speeds and features like extensions, sync, and add-ons made it a much radical product. It was a faster and lighter alternative to Microsoft's Internet Explorer.
This, combined with Google's popularity as a search engine and aggressive marketing made it quickly popular amongst the masses.
Moreover, Android which owns over 80% of the market share in smartphone OS is owned by Google. This has made it possible for Google to push Chrome as the default browser on Android for a long time now.
Chrome's cross-platform availability with sync makes it further expand across devices. As of today, Chrome has over 2.65 billion internet users worldwide using it as their main browser.
The Chrome OS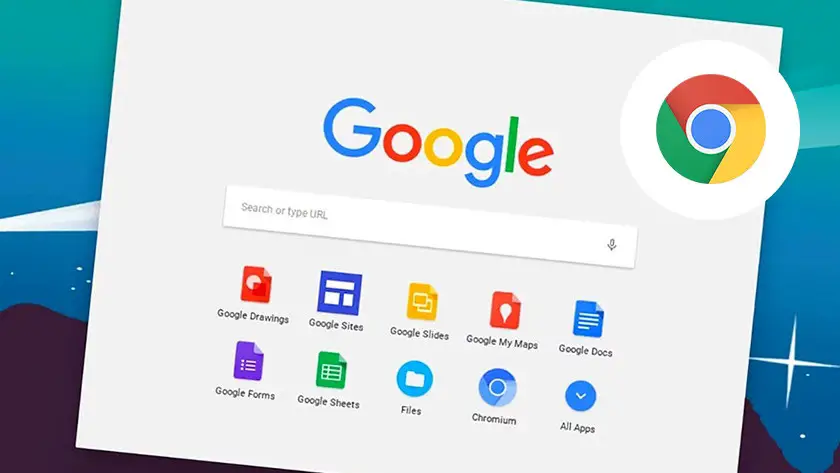 Chrome now also powers the Chrome OS which is a Linux-based operating system. It is derived from Chromium OS and uses Chromium browser as its base user interface. However, just like Google Chrome, the Chrome OS is proprietary software.
Chrome OS is primarily built for laptops and tablets and has been seen in Google Chromebooks. It relies on web apps and Google has also been bringing Android apps over to the OS. We may also see a full-fledged Linux app support on Chrome OS in the future.
Chrome's Past, Present, and Future
Chrome has been here for a decade now, and that shows up in its popularity and the browsing experience it brings to the table. In fact, with the kind of approach Google has with it, we may very well see it as a platform rather than a web browser in the future. That said, we now also have some good competition to Chrome from Microsoft's Chromium-based Edge and Brave Private Browser. So yeah, while Chrome's dominance is expected to continue, it'll be interesting to see how things will be in the coming time.