Recent versions of Google Chrome are missing the File Transfer Protocol (FTP) setting from flags. This could be a bummer for people who want to enable FTP support in their browser. While Google has completely removed the option, it's still possible to regain it using some simple workarounds. Here are two ways to enable the FTP setting in Chrome flags.
Related | How to Enable Google Lens Image Search on Chrome for Desktop
Enable the Missing FTP Setting in Chrome://Flags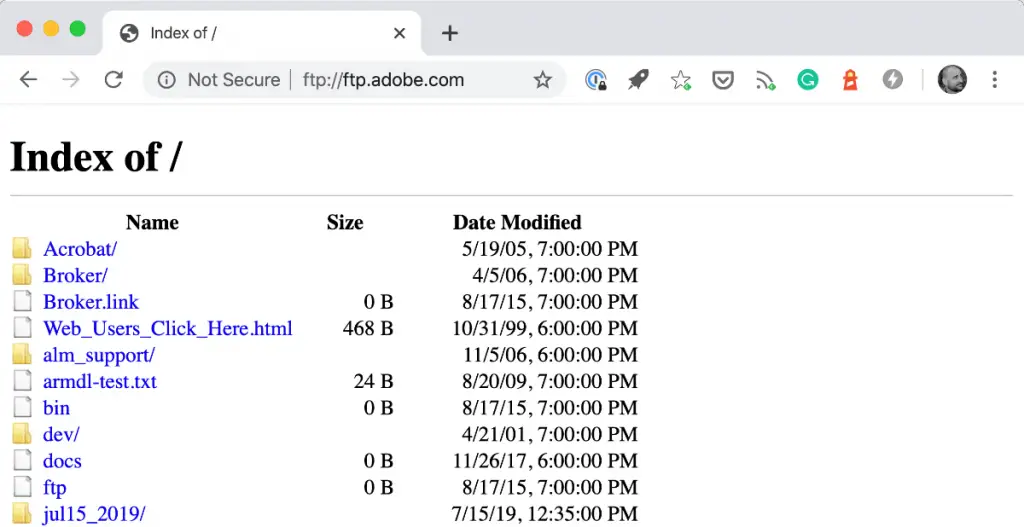 Earlier, FTP was the standard for viewing and downloading files from the web. However, it was not secure. It can be secured with SSL/TLS, becoming FTPS (FTP Secure), but Chrome and all the other major browsers don't support FTPS. Hence, it was replaced by safer SSH and HTTPS protocols.
Google started removing FTP with Chrome 80, but one could still enable it using the "enable-ftp" flag in chrome://flags. Unfortunately, the flag is no more available in recent versions of Chrome. This could disappoint users who require FTP support. Interestingly, we still have two ways to enable it, given below.
1. Temporarily Unexpire M91 flags
You can get back the FTP flag by using another flag called "temporarily unexpired M91 flags." Below is how you can enable it:
Step 1: Open Google Chrome on your PC.
Step 2: Type and enter chrome://flags in the address bar.
Step 3: On the Chrome flags page, search for "temporarily unexpired M91."
Step 4: Set Temporarily Unexpire M91 flags to Enabled.

Step 5: Click on Relaunch to restart the browser.

Step 6 Now, open chrome://flags again and search for "FTP."
Step 7: Enable the flag for "Enable support for FTP URLs" and relaunch Chrome.

The above method will also work in Microsoft Edge. However, note that the "Temporarily unexpire M91 flags" flag would likely be removed in M94. You can usually restore a flag for the next two versions after it was removed.
2. Downgrade Chrome Browser
The other way to enable FTP support is to downgrade the browser. Download and install Chrome 91 or earlier versions. Then, go to chrome://flags, turn on the FTP flag, and you're good to go. If it doesn't work, try installing Chrome 80 or earlier versions.
However, this means that you'll lose out on features released with the newer builds.
Wrapping Up
This was all about how to enable the FTP support setting in Chrome Flags on the latest version of Google Chrome. As mentioned, FTP is an obsolete protocol. With the browsers dropping support for FTP, people will gradually move on to safer alternatives. Anyways, let me know if this helps you in the comments below.