Apple lately introduced the new MacBooks with their in-house M1 chip. Soon after launch, I got myself a MacBook Pro M1. However, within a week of use, I started noticing a weird issue wherein the YouTube player shows a black screen and videos won't play in Google Chrome. Later, after looking at Apple Forum and Reddit, I came to know that a lot of people are facing the same issue on their M1-series MacBooks. Thankfully, after some research, I was able to fix the problem. In case you are facing the same issue, here are some easy ways to fix YouTube shows a black screen, videos won't play in Chrome error on MacBook M1 or newer.
Fix YouTube Black Screen Videos Issue in Chrome on MacBook M1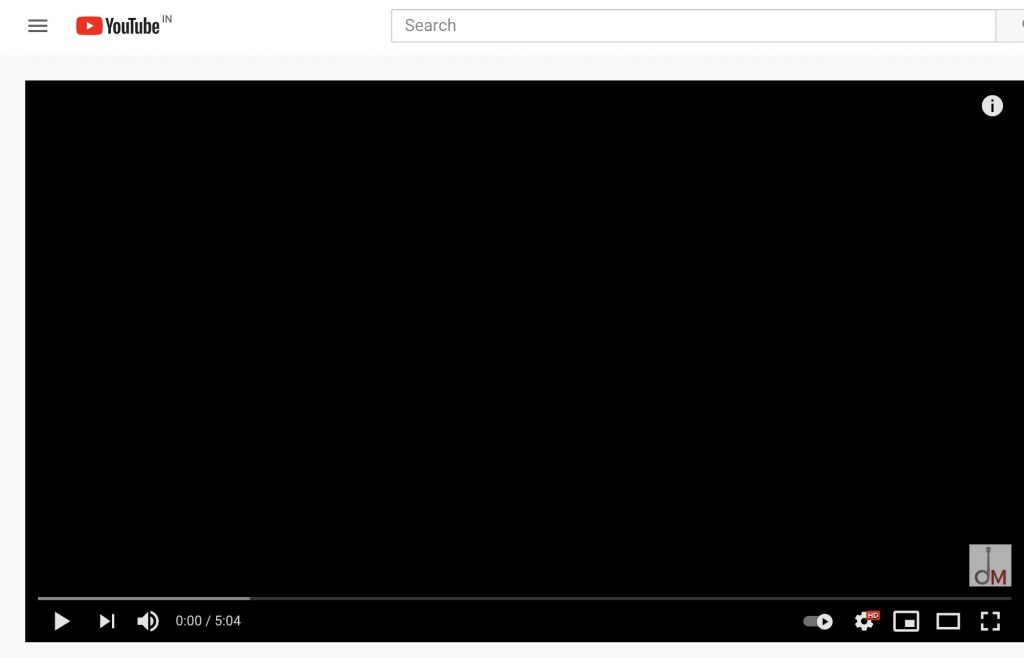 Since you're here, you may already be facing this issue on your MacBook M1. It doesn't appear always but when it does, videos don't play at all and the YouTube player in Chrome browser shows a blank black screen. So, how do we fix this issue? Well, below are some quick ways you can get rid of the YouTube black screen issue in Chrome on your MacBook.
1. Restart Your Mac
First of all, I would like to point out that every new M1 Mac does not have the black screen issue while watching YouTube. If you have seen it once doesn't mean you will see it more often in the future. Therefore, I will suggest restarting your Mac once and then check whether the issue occurs again or not.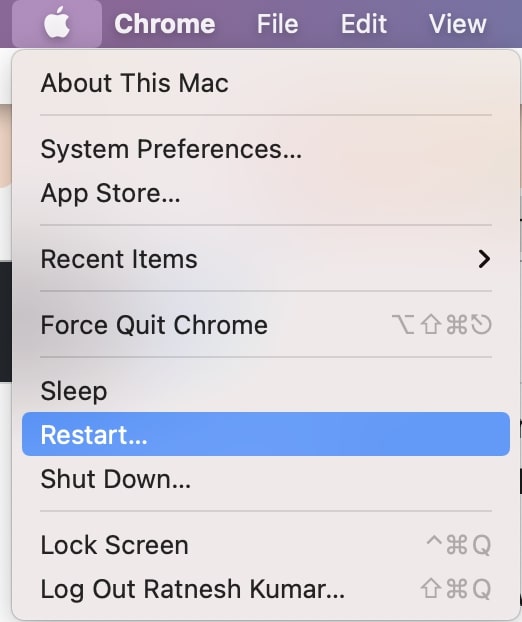 2. Update Your Mac
When I contacted Apple support, the first thing they asked me was the macOS version my MacBook Pro M1 is running. At that time It was running the pre-installed macOS Big Sur 11.1. The support executive asked me to update my software.
I checked for updates and an update was waiting to be installed. Without making any delay I downloaded and installed the update. So, If you are facing the black screen issue on YouTube or any other video platform like Netflix or Prime Video. I will suggest you check for updates and install if any update is pending.

The thing is making a transition to a completely different architecture which, as expected, isn't very smooth. Apple has done well to restrict the issues but still, there are so many different things that work behind every app.
It is safe to assume that the codec and video player YouTube uses for streaming the videos is still not optimized completely for the M1 Mac. In such a case updating Chrome and your Mac is a very suitable way to get rid of these annoying issues.
3. Reset SMC
While digging into forums and discussions I saw a lot of users are suggesting fixes like reset SMC. If you have ever owned an Intel Mac chances are you might be aware of SMC. It stands for System Management Controller.
SMC manages everything related to Power, Battery & Charging, Thermal Management, and sensors. Every time I had an issue with my Intel MacBook Air, I was suggested by Apple support to reset SMC.
But what if I tell you the new M1 Macs do not come with a reset SMC option. You can't manually reset SMC on any of the M1-powered macs. Therefore, Be careful while trying these unauthorized fixes provided in the forums as you cannot reset the SMC on these models.
4. Reset NVRAM or PRAM
Another suggestion you might get from random users in the forums is resetting NVRAM or PRAM. It's just because everyone is so used to trying these fixes on their Mac. Talking about NVRAM, It stands for nonvolatile random-access memory whereas PRAM stands for Parameter RAM.
The NVRAM and PRAM are used to store some settings so the system can access them faster. Similar to lack of SMC reset option in M1 Mac there is no manual way to reset NVRAM or PRAM.
Note: When I asked Apple Support about NVRAM or PRAM. They informed that NVRAM is present in the M1 Macs but you can't reset it manually. The system is configured in a way in which It will automatically reset the NVRAM when required.
(Solved) YouTube Black Screen in Chrome on MacBook M1
The new M1 MacBooks are a big leap for Apple. They are powerful and efficient but may not be fully compatible with each and every app out there yet. Incompatibility is likely the main reason behind Youtube Video Player showing a black screen on the MacBook.
That said, updating the software to the latest version did fix the YouTube black screen issue on my MacBook. So, all you can do is update the operating system and use the apps updated for M1. It's just a matter of a few months, and all the issues will be gone.
Also, read- 9 Ways To Fix Google Chrome Crashes Or Won't Open On PC