VPN or Virtual Private Network secures your online activity through encryption and hides your exact location by masking it with a virtual location. While VPNs are available mostly as standalone apps, there are several iOS web browsers with a built-in VPN feature. Here's our curated list of the best VPN browsers for iPhone and iPad in 2023.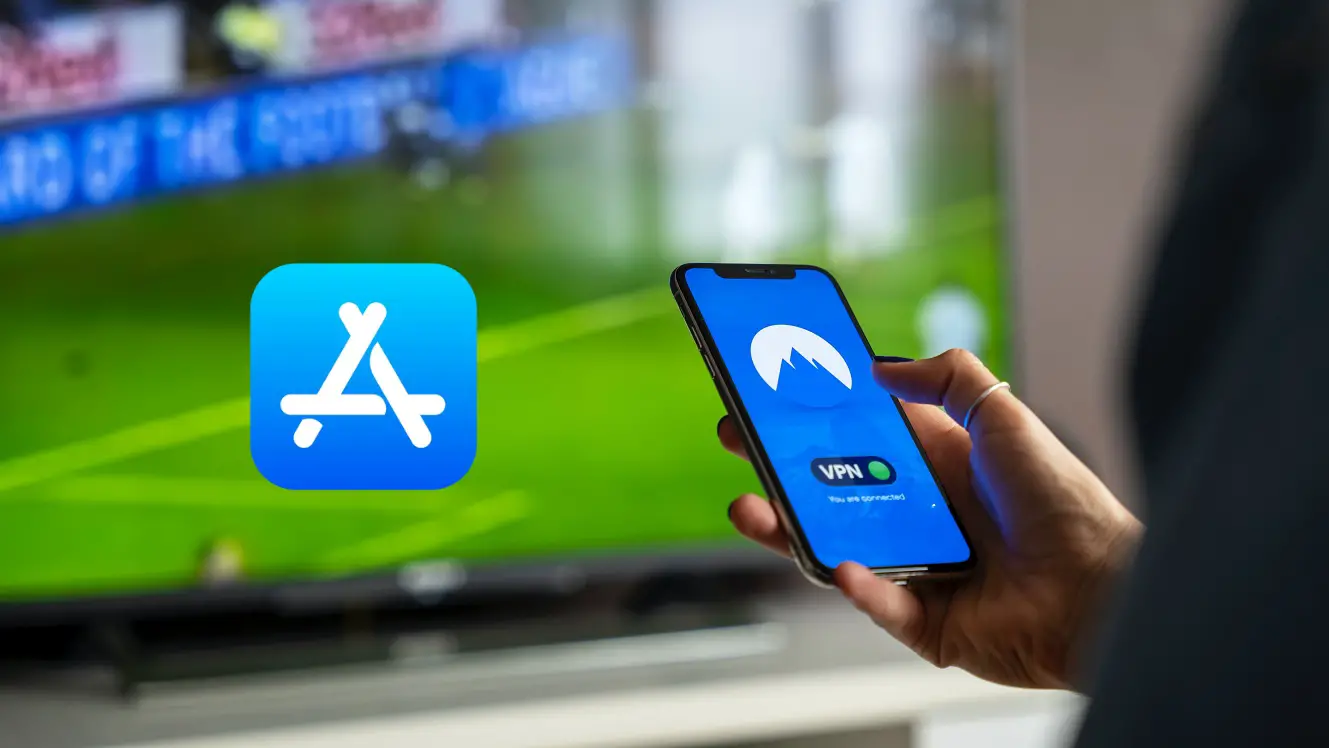 Why Do You Need a VPN Browser on iOS?
You can use a virtual private network on your iOS device by either using a system-wide VPN app or a browser that offers a built-in VPN feature. Here are the various reasons and advantages of using a VPN browser on your iPhone or iPad:
Access websites that are blocked in your country or region.
Browse the web without revealing your real IP address or location.
Maintain your privacy when browsing on public Wifi networks.
Browsers with built-in VPN are generally available for free, without any charges.
Using a VPN in a browser does not affect other apps on your iPhone. They work normally.
You get an extra layer of security for all your online activity.
Best VPN Browsers for iPhone & iPad in 2023
On Android, you can use Opera which is a reliable browser with a built-in VPN. However, it does not feature VPN on iOS yet. That said, we do have other web browsers that offer a built-in VPN feature on iPhones and iPad. Read on.
1. Brave Browser with VPN (Paid)

Brave Browser is one of our favorite browsers as it always has a privacy-first approach and packs in a lot of solid features to enhance user security. It is also a pretty popular choice for users when it comes to VPN browsers for iPhone and iPad.
The VPN is paid add-on, and you need to pay $9.99 per month or $99.99 per year- which we feel is a major letdown. Yet, the free version includes many other features like HTTPS Everywhere, Script Blocking, Cookie Blocking, AdBlocker, and a tracker blocker.
If you need to enhance your privacy while surfing the internet online – we highly recommend Brave Browser.
Key Features of Brave Browser:
Brave Playlist to Add media and play anytime, anywhere including offline mode.
Built-in 3rd party Ad-Blocker to block intrusive ads.
Pop-up blocker to block annoying popups.
Saves battery and data, increasing power efficiency.
Tracking protection to block creepy trackers.
Script blocking to prevent malware.
Private and recent tabs for efficient tab management.
Developed by: Brave Software, Inc., US
Download: Brave Browser for iOS
2. Turbo VPN with Browser (Free/ Paid)

Turbo VPN is a neat VPN browser for iOS. It is quite quick and stable when it comes to enabling and using a private network. Easy usage is one of our favorite features as VPN can be enabled with just one tap.
However, a disadvantage is that the free version comes with full-screen ads. Another restriction of the free version is that it does not allow you to select custom locations to map your server.
To get rid of these restrictions, it has a premium version called the Turbo VPN VIP. It is priced at $11.99  a month or $59.99 a year.
Key Features of Turbo VPN browser:
Hides your true IP address with a strict no-log policy.
Secure your internet connection on public networks through stable VPN servers.
Fast VPN servers let you browse different sites and stream content smoothly.
With 10000 servers located across 40+ countries, you can connect to different servers.
Turbo VPN is a one-tap VPN solution where it only takes one tap to set up a secure connection.
Developed by: Innovative Connecting, Singapore
Download: Turbo VPN Browser for iOS
3. Aloha Browser with Built-in VPN (Free)

Aloha is a highly rated and popular choice of VPN Browser for iOS. It offers an unlimited built-in VPN. Enabling VPN is easy as you need to toggle the switch beside the search bar. The free version includes unlimited traffic, no tracking, and does not log your usage.
Here's an overview of the user interface of the Aloha Browser:
Coming to the paid version, it costs $2.99 a month, effectively $24.99 a year. While the free version is enough for most users, if you specifically want to connect to a server from a particular country, you can opt for the premium plan.
Apart from the in-built VPN, it also packs additional features like an AdBlocker, VR player, and a Background player for internet media. At the same time, it does not have any sign-in option to sync your data.
Key Features of Aloha VPN browser:
Auto start VPN with the browser.
Ability to use VPN in another app.
Transfer files to a computer and back with WiFi file sharing.
Support for ZIP archives.
Developed by: Aloha Mobile Ltd., Limassol, Cyprus.
Download: Aloha Browser for iOS
4. VPN AI Browser for iOS (Free/ Paid)

VPN AI is a light and well-designed VPN Browser for iOS. As you install and use the application, it will first ask you to connect to the VPN service. The button to access the browser is hidden at the bottom right corner.
While one con is you only get limited megabytes of download as you access the internet through its VPN, you can refer your friends and get people to use the app to earn extra MBs.
VPN AI also comes with a premium version that packs in features like No Ads, Faster Speeds, and access to additional servers. It is priced at $1.99 a week and $79.99 a year.
Key Features of VPN AI Browser:
Access all websites, and related content privately and securely from any location.
Block tracking and logging of your IP address, location, and identity to ensure anonymity.
Integrated Private Browser that blocks ads and scripts, to enhance your security.
Developed by: AI APPS PTE. Ltd., Singapore
Download: VPN AI Browser for iOS
5. Cake Web Browser with VPN (Free)

Cake Web Browser is another popular and highly rated choice for a VPN Browser for iOS. The app claims to have "military-grade encryption" as it does not come with tracking, throttling, or bandwidth restrictions while browsing the web.
One good advantage of using Cake Browser is the gesture support that helps you quickly navigate back and forth within the web browser. It is also worth noting that this app comes with a great set of reviews. It is also highly customizable, and it is one of the reasons we love Cake Browser.
Here's what the interface looks like :
Other Features of Cake VPN Browser:
• Anonymous Browsing to enhance privacy.
• Private Tab Time Bomb.
• Passcode Protection.
• HTTPS Everywhere for added encryption.
• Do Not Track to block trackers.
• Ad & Tracker Blocking.
Developed by: Cake Technologies, Inc., USA
Download: Cake Browser for iOS
6. Pheonix Browser with Free VPN

Pheonix Browser is another recommendation from our end for a VPN Browser on iOS. It comes with an unlimited VPN to freely access the web. The browser also claims to load web pages 2x faster and saves 90% of data.
One good advantage of this browser is that it enables smooth browsing on slow networks. It also packs features like Ad Block, Data Saver, and a convenient multi-tab manager. A major disadvantage is that it comes with full-screen ads. Here's what the interface of the Pheonix Browser looks like.
Key Features of Phoenix Browser:
Ad Block to block annoying adverts and popups, save time and increase loading speed.
Data Saver to reduce data usage.
Switch between search engines- Google, Yahoo, Ask, Yandex, AOL, DuckDuckGo, and Bing.
Multi-tab Manager for easy switching of pages from multiple websites.
Reader Mode to not load images and video to save data on a poor network connection.
Night/Bright mode for browsing in darkness.
Find in Page to find whatever you need in website pages, along with translation.
Developed by: Timon Software Co. Ltd.
Download: Phoenix Browser for iOS
7. TOR VPN + Browser (Free)

TOR VPN is an interesting choice for VPN Browsers for iOS, as it comes with dual functionality – which means that it functions as both a browser and a system-wide VPN. It comes with an easy-to-use interface and boasts multiple privacy features.
This includes Secure internet access tunneled over the TOR network, IP Addresses will go undetected, and Cookies, cache, and third-party data being automatically detected on application exit.
Unfortunately, it constantly pushes you to pay to try out the inbuilt browser, and it is priced at $2.99 per week or $9.99 per month. Otherwise, you can use the browser for around 60 minutes for free. Also, the popup ads can be annoying at times.
Here's what the user interface looks like.
Key Features of TOR VPN+ Browser:
Secure internet access as it is tunneled over the TOR network.
Websites will not detect your real IP address.
Tab controls, and popover detection and blocking capabilities.
Easy-to-use interface with one button to connect to the closest server.
No log is ever saved from any user.
Automatically connects you to the fastest VPN server
Developed by: Zentire Mobile Apps
Download: TOR VPN browser for iOS
8. Private Browser – VPN Proxy (Free)

Private Browser – VPN Proxy is a smooth and stable choice of VPN browsers for iOS devices that come with a VPN. It comes with an easy-to-use one-click connection option without any registration. In the latest update of version 2.0, they claim to have changed the VPN Protocol for extra stability and also come with a change in the user interface.
Key Features of Private Browser VPN Proxy:
Refreshing and clean interface.
Private Browser will protect your personal data while you are online, ensuring security.
Free and fast unlimited VPN.
Private Browser enables you to access content across all websites.
Added multi-window convenience.
Developed by: VPN Apps
Download: Private Browser VPN for iOS
Enjoy Browsing with a VPN on iOS
Therefore, these are some methods by which you can use VPN directly integrated into web browsers on your iPhone and iPad. Explore all the choices, and we hope this article helped you pick the right VPN Browsers for iOS. Stay tuned for more such guides to enhance privacy on iOS devices.
Related: