Brave uses BAT, i.e., Basic Attention Token, a crypto token to reward users for browsing the web. But things are not all rosy as cryptocurrency and blockchain technology are still in their early days, and there have been several issues and bugs with the system. Most users commonly complain about their Brave Rewards missing all of a sudden. Let's try and understand why your Brave BAT rewards disappeared and methods to fix the same.
Related: 8 Ways to Remove Crypto from Brave Browser (Mobile, PC)
BAT Rewards Disappeared in Brave Browser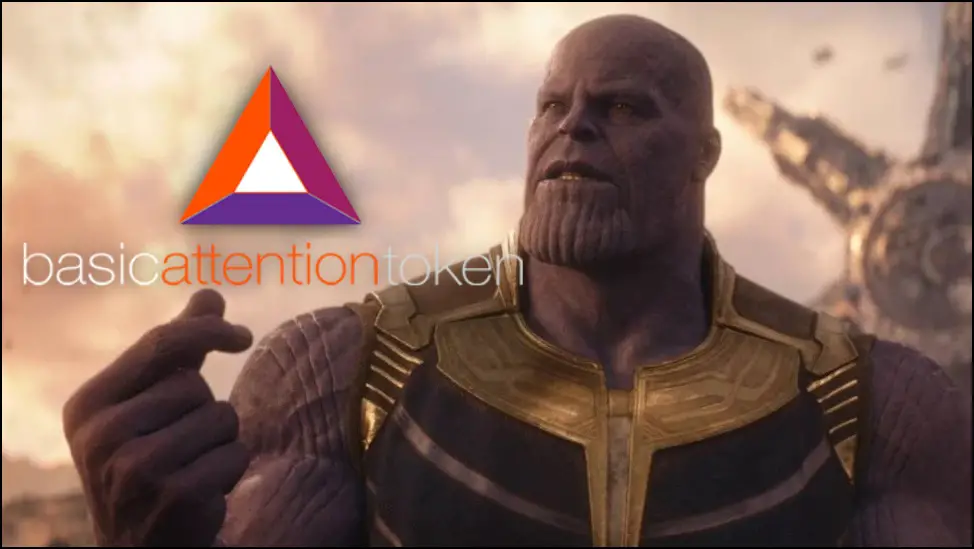 Have your BAT rewards suddenly disappeared in the Brave browser? Or are the rewards stuck not processing? Here's everything you need to know to fix issues around the Brave Rewards program.
1. Check Rewards in Wallets
Brave Browser has integrated multiple wallets within the browser to ensure your rewards are securely transferred in a wallet so that you can store and manage them efficiently. At times, your Brave Rewards – BAT might have accumulated in these wallets.
One way to ensure and check if Brave Rewards disappeared or not is to check if the amount has been transferred to your wallet as per your initiation.
Step 1: Click on the hamburger menu icon. Click on Wallet.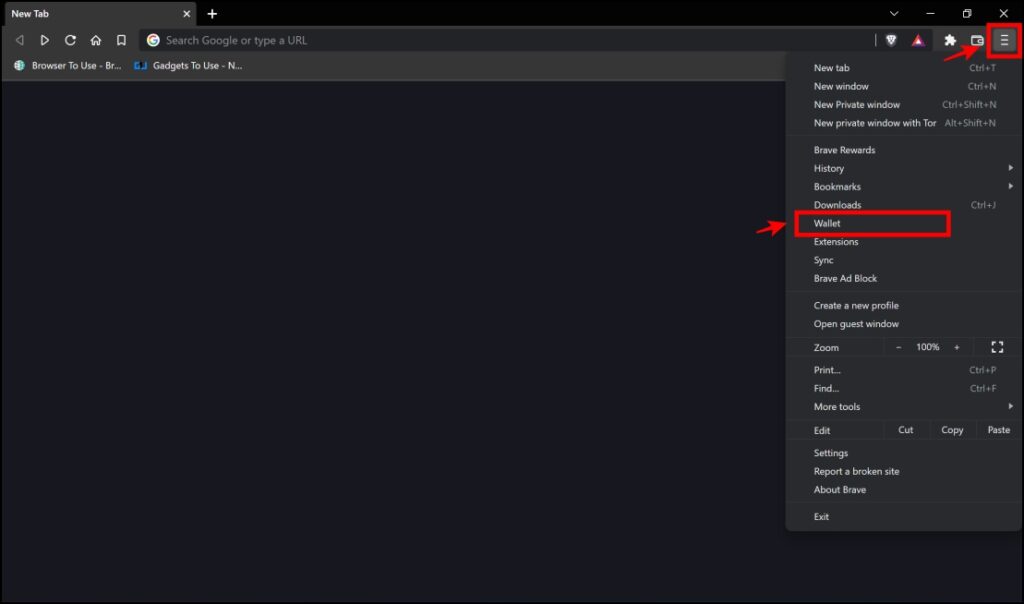 Step 2: Enter the password for your wallet.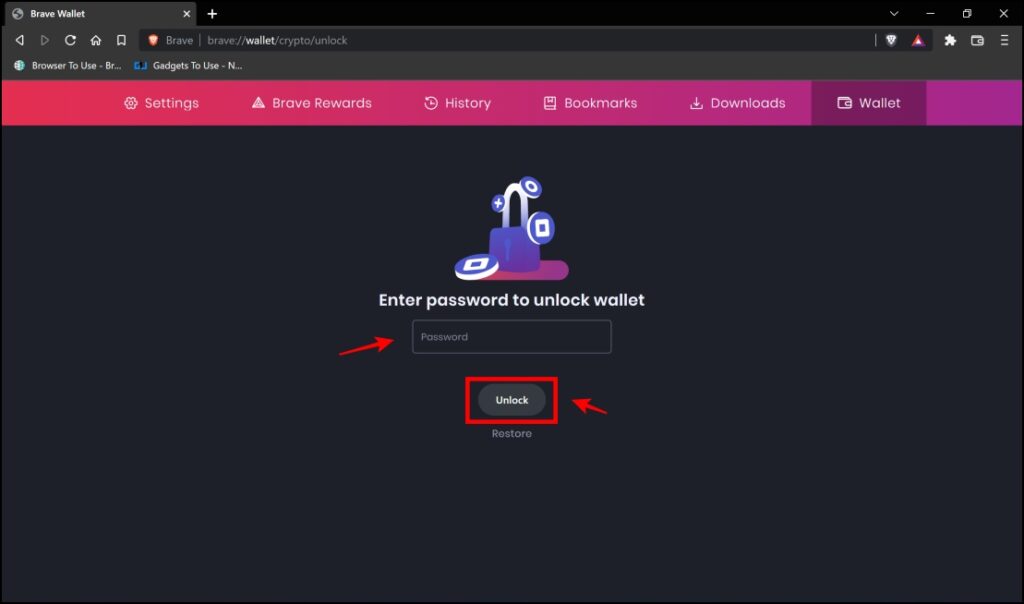 Step 3: In your Brave Wallet, check the current amount. If it shows the correct amount, your BAT is not missing but has been credited to your wallet.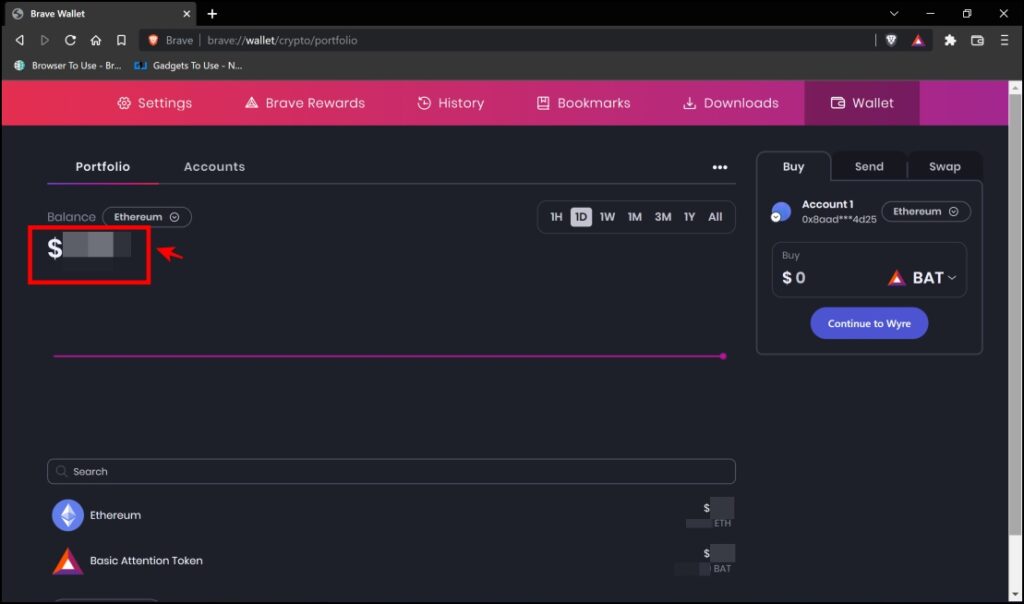 In case you have verified Gemini and Uphold wallets, check the amount present in these wallets as well. For those using Brave on multiple devices, here's how to sync BAT on phone and PC.
2. Check the Pay-Out Date
Whenever your BAT is ready for a pay-out at the end of the month, you will be shown a confirmation regarding your total earnings. The reward cycle will restart again, and your BAT will now undergo processing to be credited to your wallet.
It takes some time for these rewards to be credited. They usually arrive around the 7th to 10th of every month. So, in case your BAT rewards disappear when the month changes, do not panic. The browser may take some time to credit your rewards.
Step 1: Click on the Hamburger menu icon. Click on Rewards.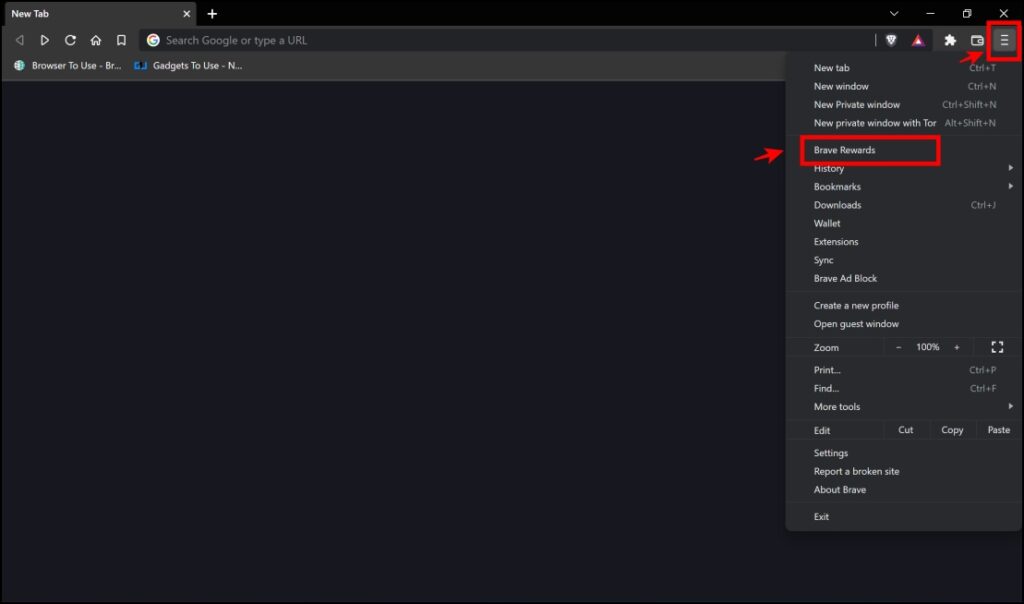 Step 2: It will show whether you have any pending rewards on the way.
You will also be shown the Next Payment Date, and therefore you will only receive your rewards in your wallet post this date.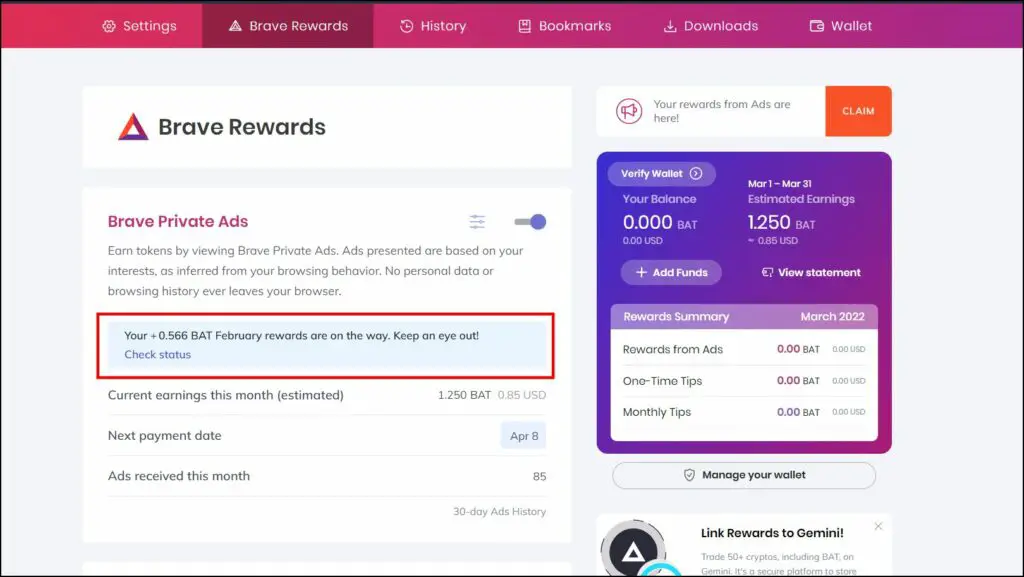 Besides, you can also visit community.brave.com to keep track of the change in pay-out dates or any updates regarding BAT pay-out.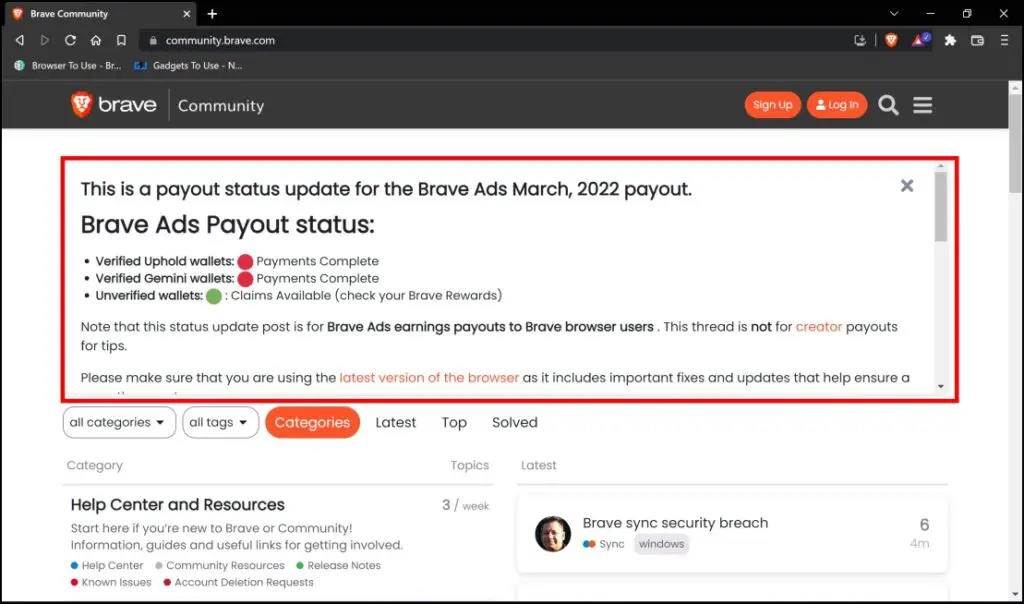 3. Turn Off Auto-Contribute BAT
While Brave Rewards you as you view Ads and their Sponsored Content, it also has a feature called Auto Contribute, in which your BAT is automatically contributed to creators and websites.
This might be one way in which your BAT is getting spent, and therefore it might appear that Brave Rewards has disappeared. To prevent this, you can turn off the auto contribute feature.
Step 1: Click on the hamburger menu icon. Click on Brave Rewards.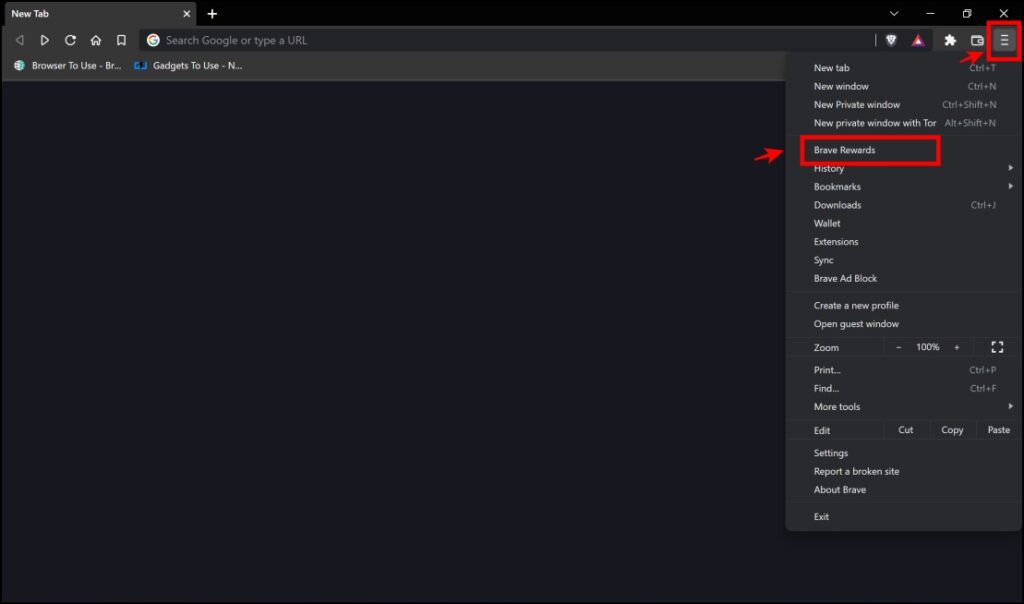 Step 2: Scroll down to find the Auto Contribute section.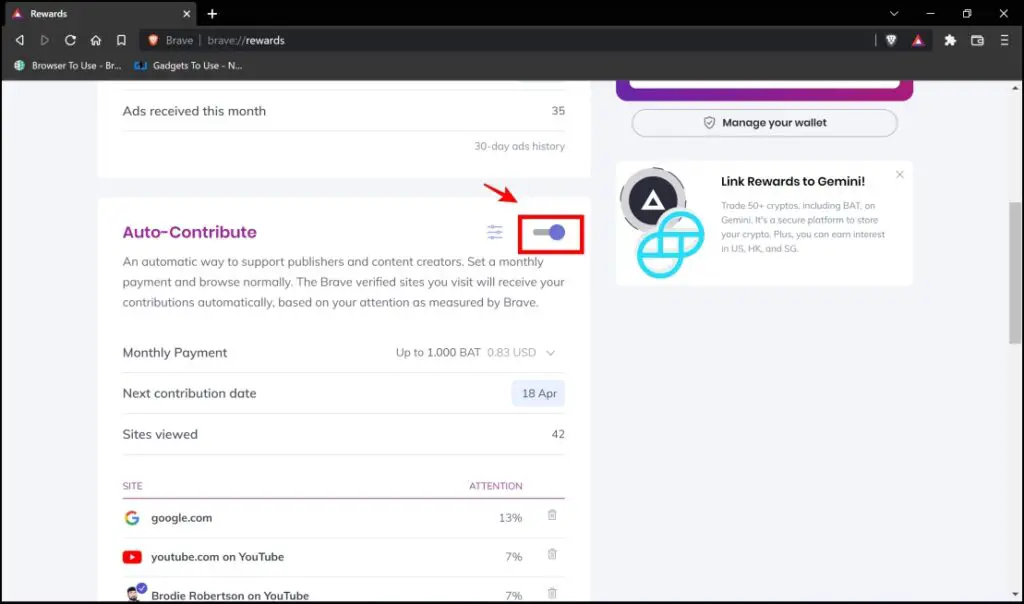 Step 3: Turn off the toggle for Auto-Contribute.
4. Update the Brave Browser
At times, the reason why Brave Rewards disappeared is maybe because of a bug present in the browser. These bugs that cause the issue of your Brave rewards getting disappeared once noticed will be fixed through an update to Brave Browser.
Therefore it is important to stay updated with the latest version of the browser. Here's how to update Brave:
Step 1: Click on the hamburger menu icon. Click on About Brave.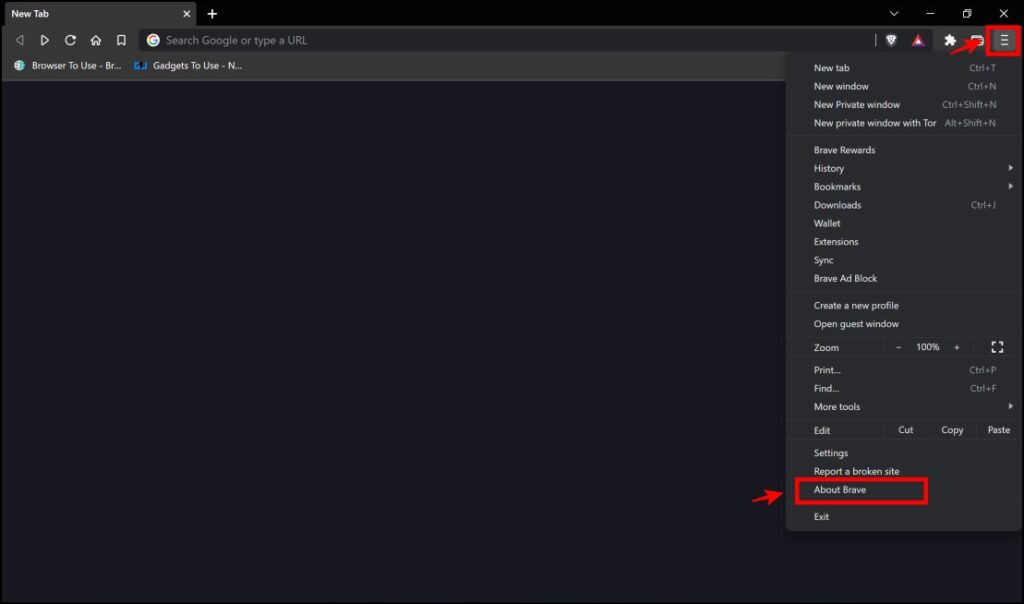 Step 2: You will now be shown the status of Brave browser- whether it is updated or not. In case there is an update available, please do the needful and update the browser.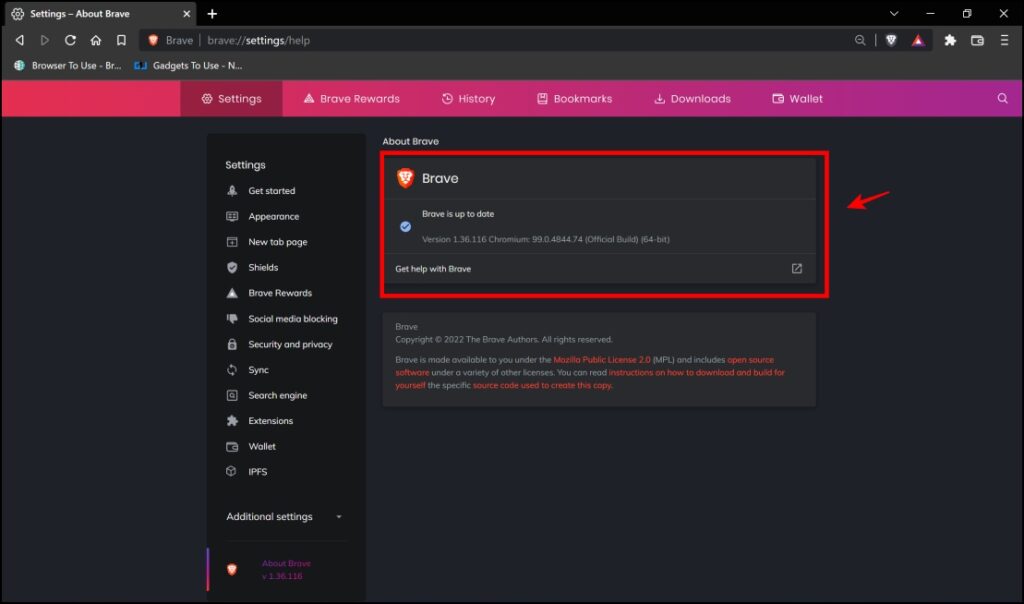 Make sure not to uninstall the browser as you may lose your wallet and associated rewards unless backed up.
5. Restore Brave Wallet from Backup
If you are one of those users who lost all of their Brave BAT rewards if you performed a clean install of Brave Browser or moved to a different PC – here's how you can restore Brave Rewards on your new installation.
Keep in mind that you need to remember the alphabetic, multi-word recovery phrase that is provided to you at the very beginning when you are trying to set up Brave Rewards.
Step 1: Click on the hamburger menu icon. Click on Brave Rewards.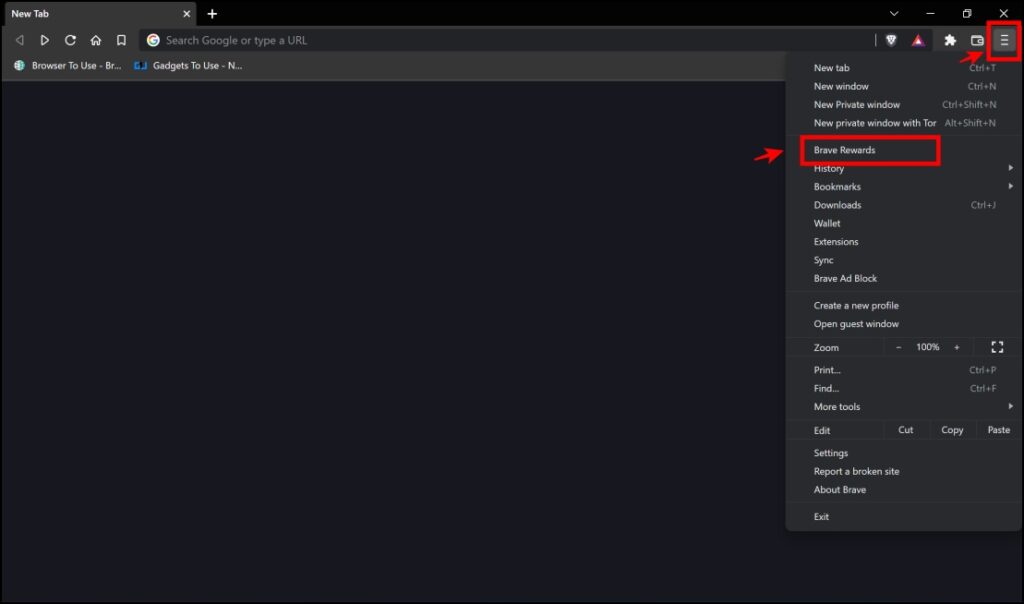 Step 2: Click on Manage Your Wallet.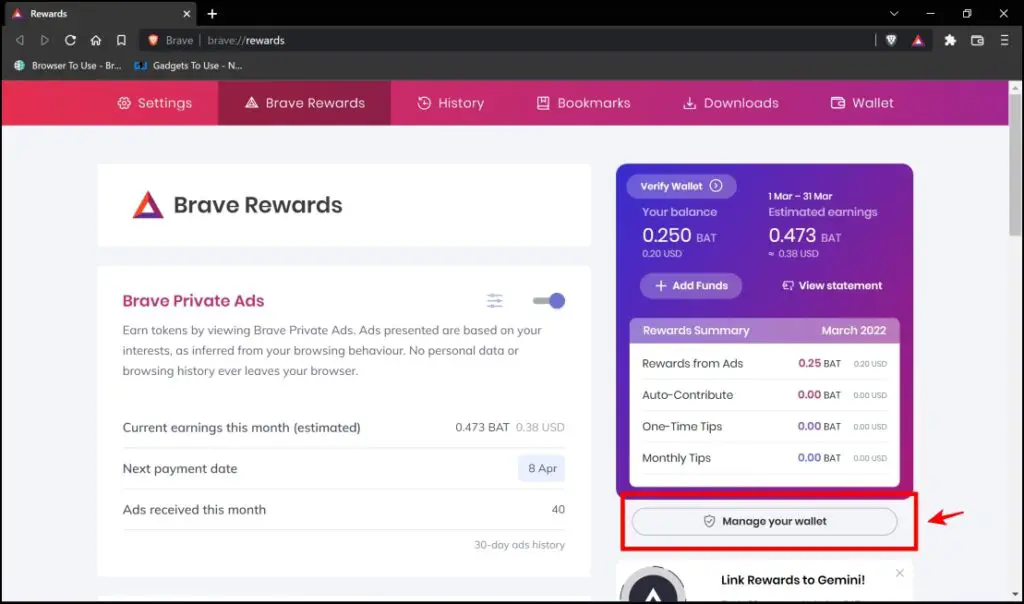 Step 3: In the Restore Section, enter the recovery phrase/key and click on Restore.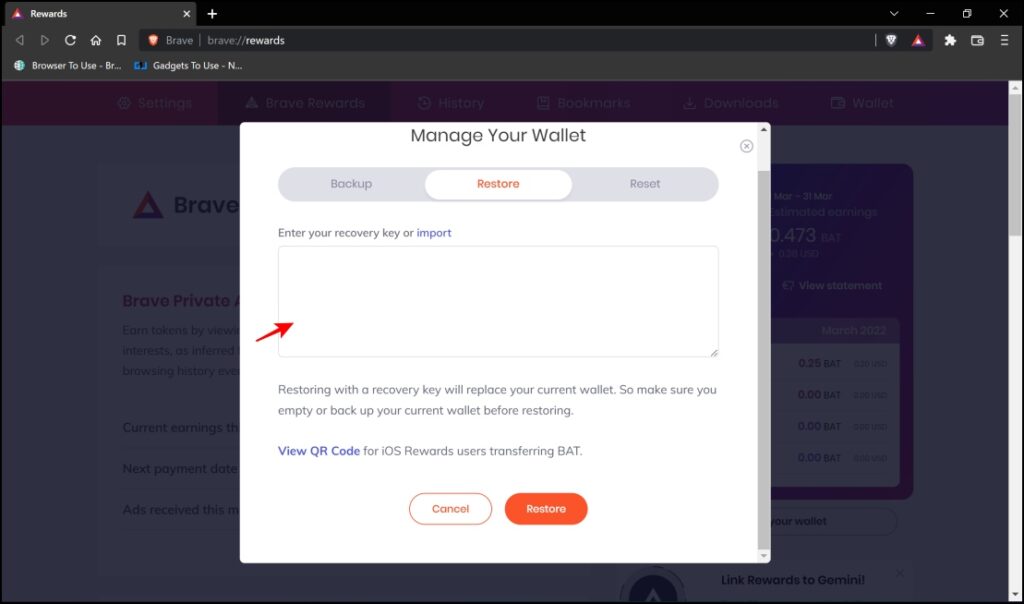 Your current wallet will now be erased and will be replaced with the wallet linked to your old installation, which corresponds to the recovery key you entered.
6. Check Brave Community & Support
Lastly, you can connect with Brave support and or use the community to check for any known bugs, issues, or delays in BAT payments.
Step 1:  Visit community.brave.com. You need to either Sign Up or Log In to post your issue on the community.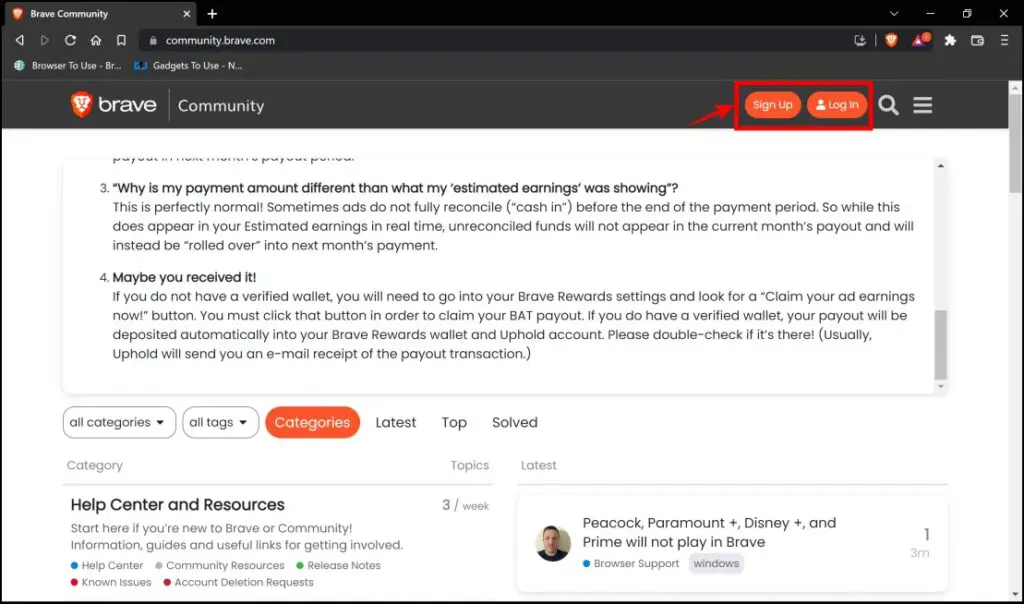 Step 2: If you are new to the community, you need to click on Sign Up. Fill in all the necessary details and click on Create your account.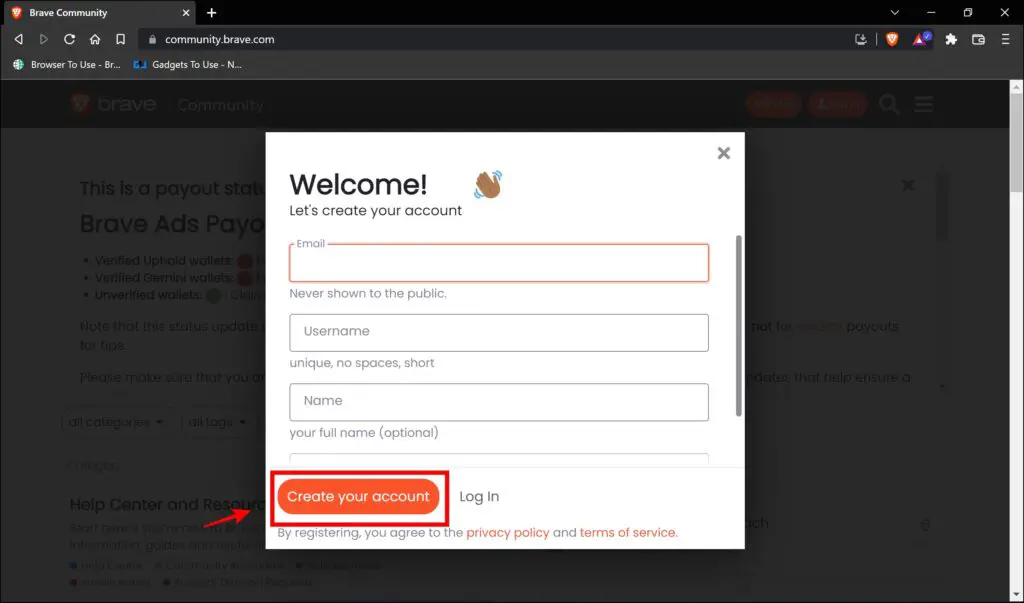 Step 3: If you are already a member, all you have to do is fill in your details and log in to your account.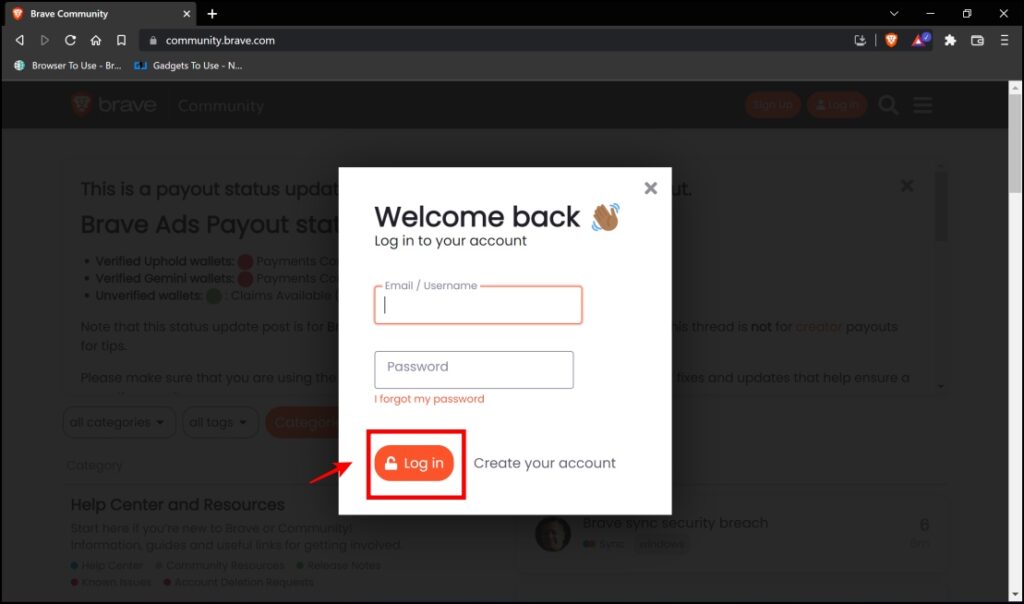 Step 4: Click on New Topic.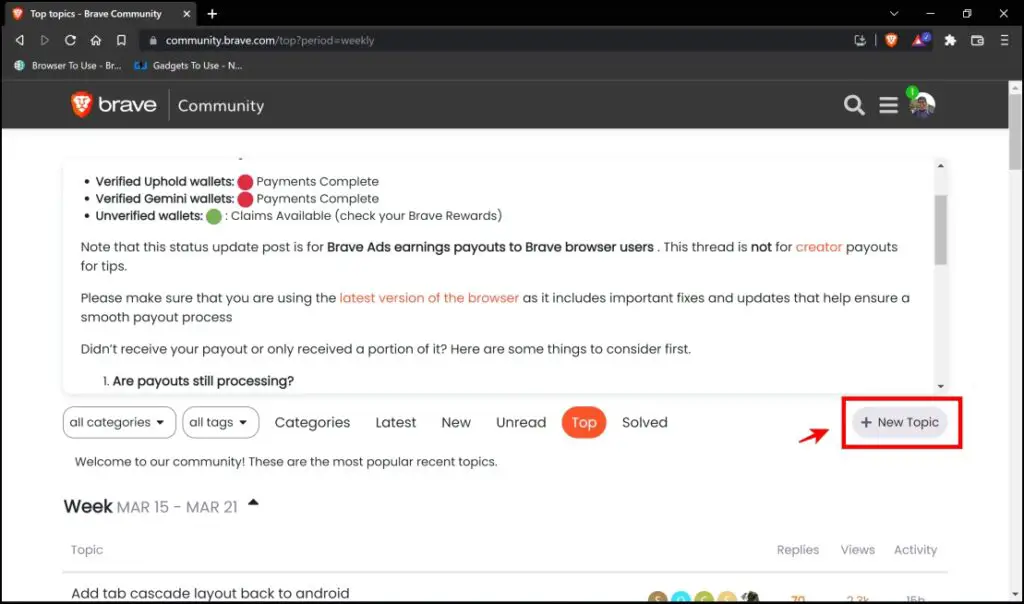 Step 5: You can now create a new post, with details of the issue you are facing, like the date on which you lost your rewards, the amount lost, and other details we shall get to in some time.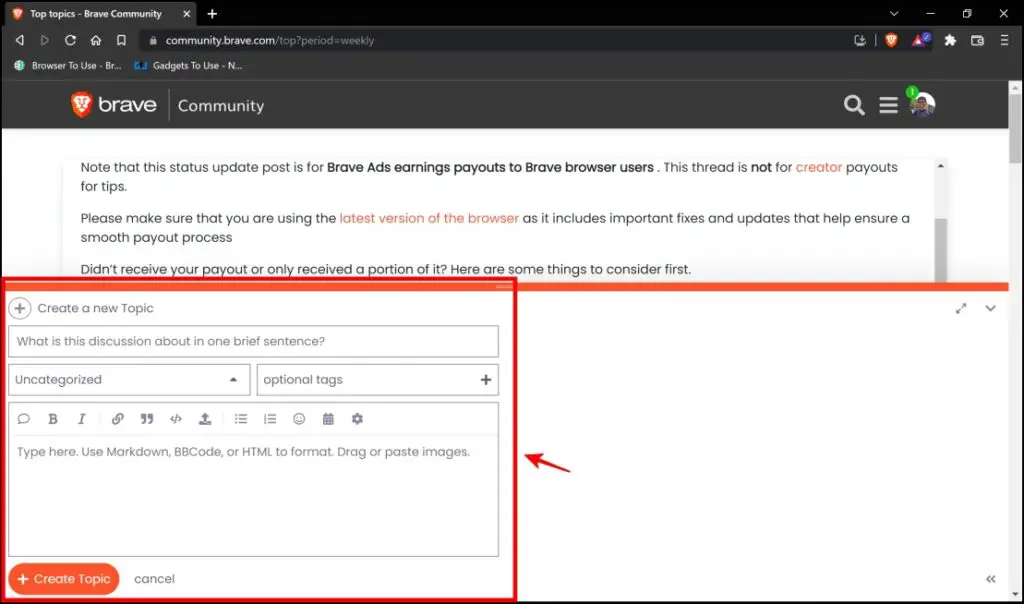 Step 6: Click on Uncategorized for the pop-up menu to select your category. As we are dealing with the loss of Brave Rewards, click on Brave Rewards – Rewards Support.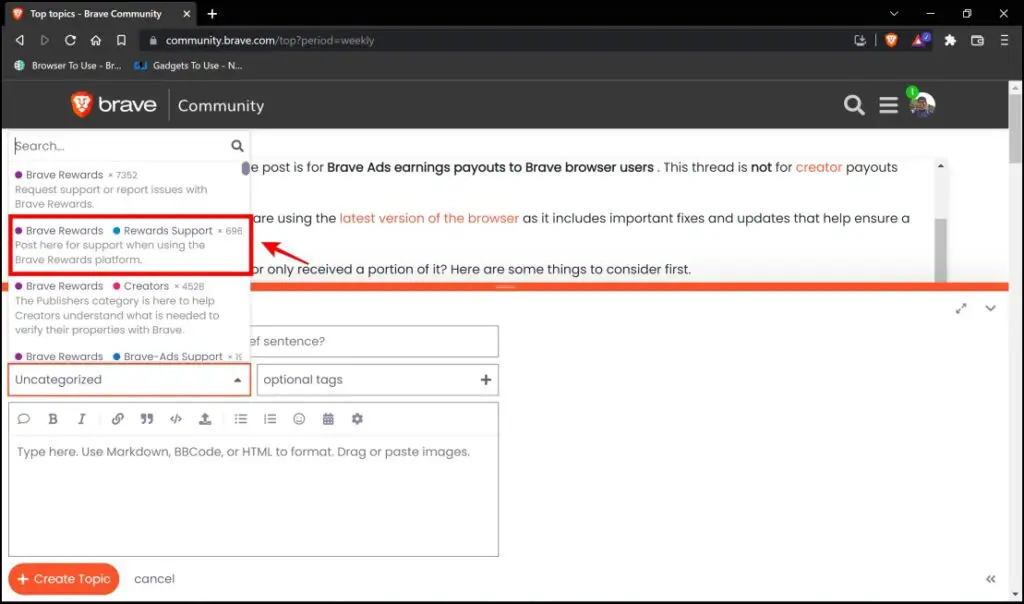 Step 7: You need to fill in a few important details in your post, apart from what was mentioned in Step 5.
Step 8: You need to include your Wallet Address. This can be found by typing in brave://rewards-internals in the Brave address bar.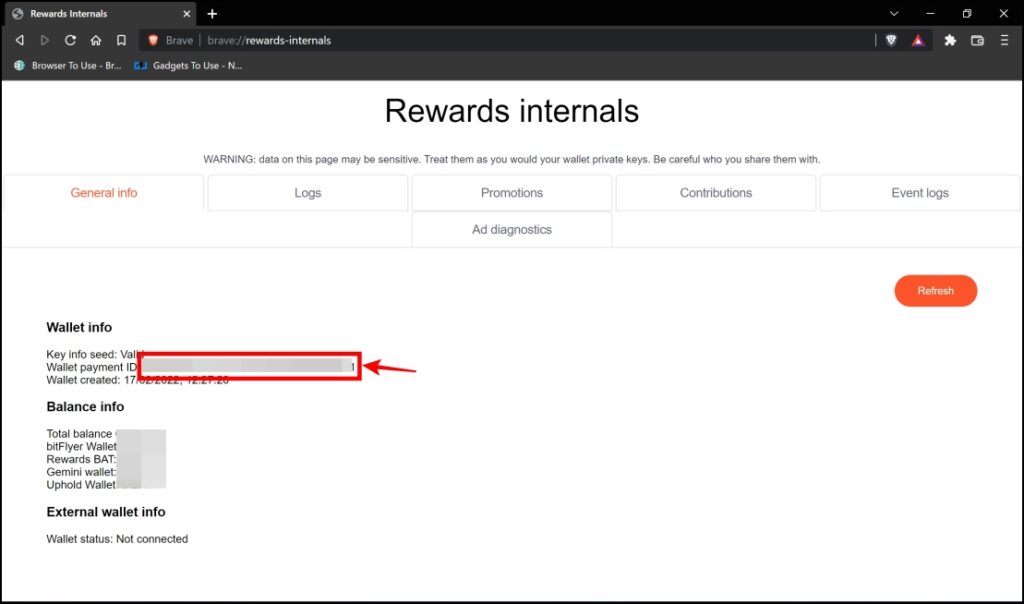 Step 9: You also need to include your Brave Browser version details. This can be found by typing brave://version in the address bar.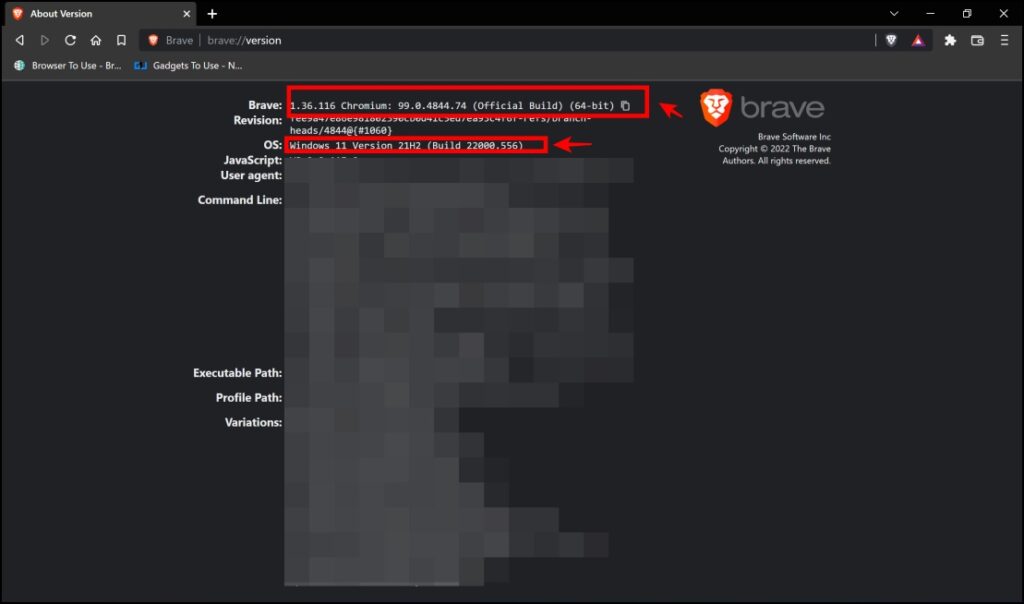 Once you include all the necessary details, along with screenshots, you will have to wait until someone takes up your case and provides the necessary support. This is usually an effective way when you notice that Brave Rewards disappeared.
Bonus- Brave BAT Account Flagged or Banned?
Some users have complained that their BAT account is flagged, and rewards don't get processed. The reason behind this could be a VPN service. When you use a VPN, you may violate the BAT terms by appearing in regions other than you live. 
If the issue has been caused due to a VPN service, get in touch with Brave support. Furthermore, keep an eye on the Brave community.
Also, note that due to an increase in fraudulent activity, Brave users based in Vietnam and the Philippines can no longer connect a custodial wallet (Gemini or Uphold) to receive their Brave Ads earnings. They can still earn rewards and contribute earnings to their favorite creator.
Wrapping Up
These are ways you can ensure that your Brave BAT Rewards are actually safe and have not actually disappeared. If you do not seem to figure out the reason at all, you can hope that your case is taken up by Brave Support and wait for a solution. Stay tuned for more such guides on Brave Browser and how to fix these common issues.