DuckDuckGo is a search engine that focuses on protecting user privacy by avoiding personalized search results. Like Google, DuckDuckGo supports the dark theme, which is easier for the eyes, especially when browsing at night. In this article, let's see how you can enable or disable dark mode in DuckDuckGo on Android, iOS, Mac, and Windows PC.
Related | What is Brave Search? How to Use? Compared to Google and DuckDuckGo
Enable or Disable Dark Mode in DuckDuckGo PC
DuckDuckGo is a privacy-oriented search engine available for phones and PC. It uses its web crawler, DuckDuckBot, and other sources like Bing, Yahoo, and Yandex to compile its search results. All searches on the platform are anonymous, and no personal information is stored.
By default, the DuckDuckGo search engine follows the system-wide theme of your Windows or Mac computer. If you're using your computer in dark mode, the DuckDuckGo search page will automatically open in the dark theme.
That said, you can also manually enable or disable dark theme in DuckDuckGo, shown below. The method will work on all browsers including Chrome, Edge, Firefox, and Brave.
Step 1: Open DuckDuckGo.com in your browser.
Step 2: Once the page loads, click the hamburger menu at the top right corner.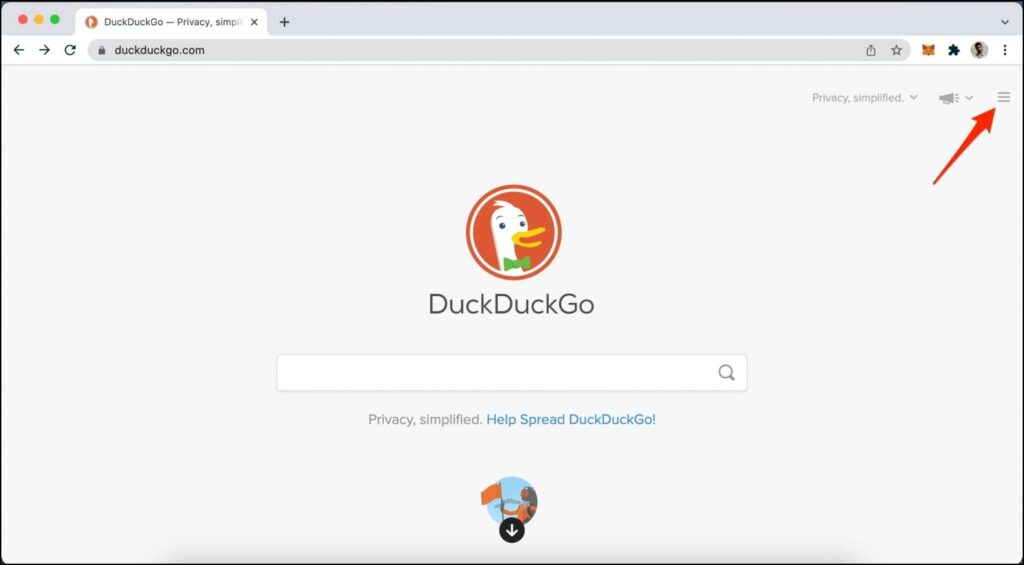 Step 3: Select Themes under Settings.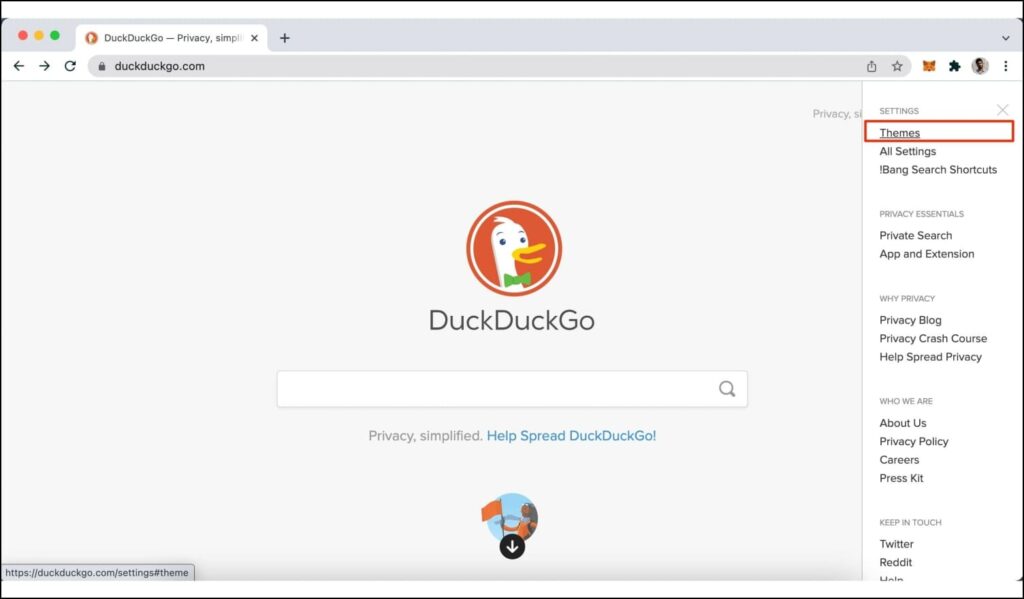 Step 4: On the next screen, select Dark to turn on the dark theme.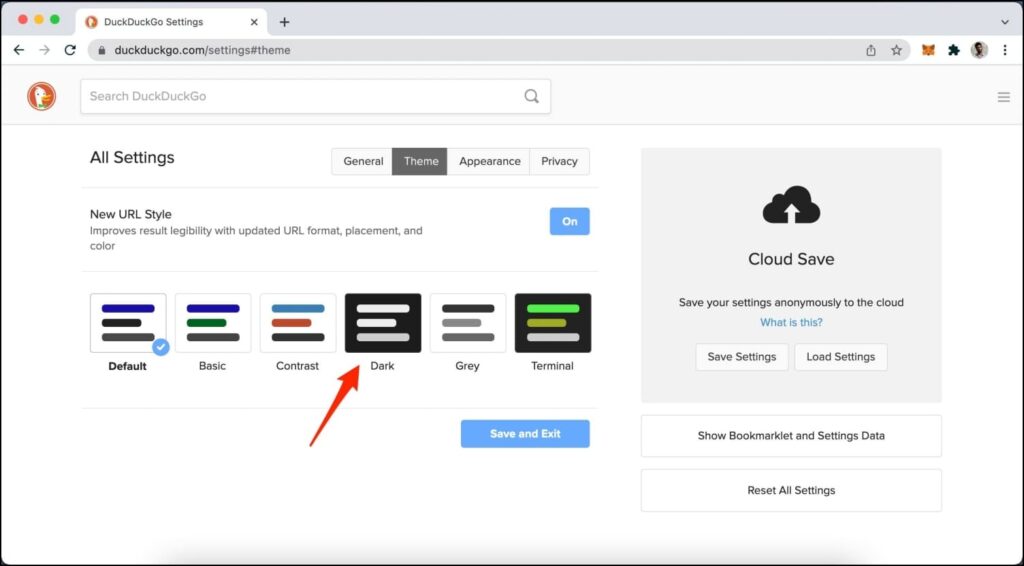 Step 5: If you want to switch to a lighter theme, select either of Default, Basic, or Grey options.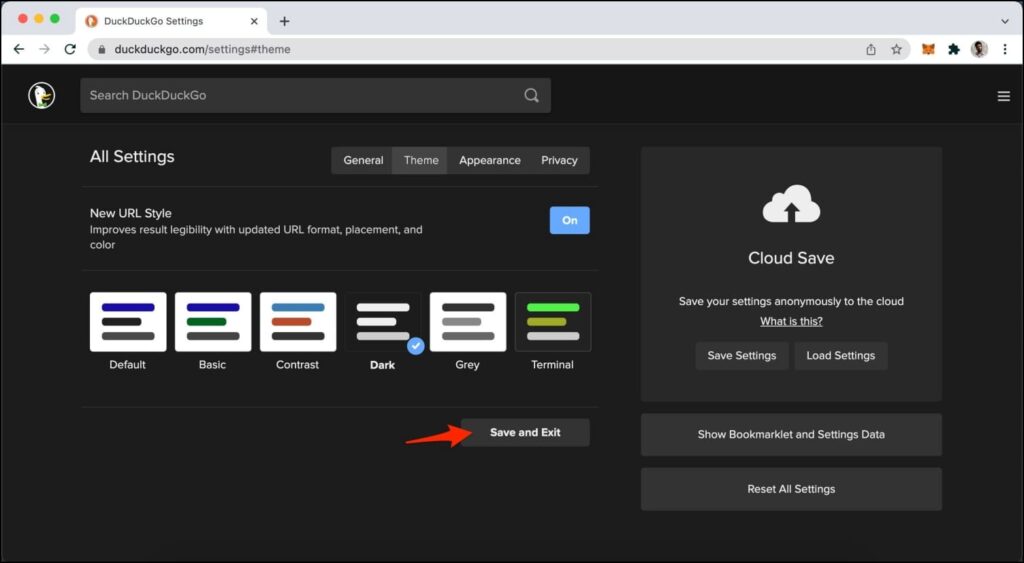 Step 6: Finally, click on Save and Exit.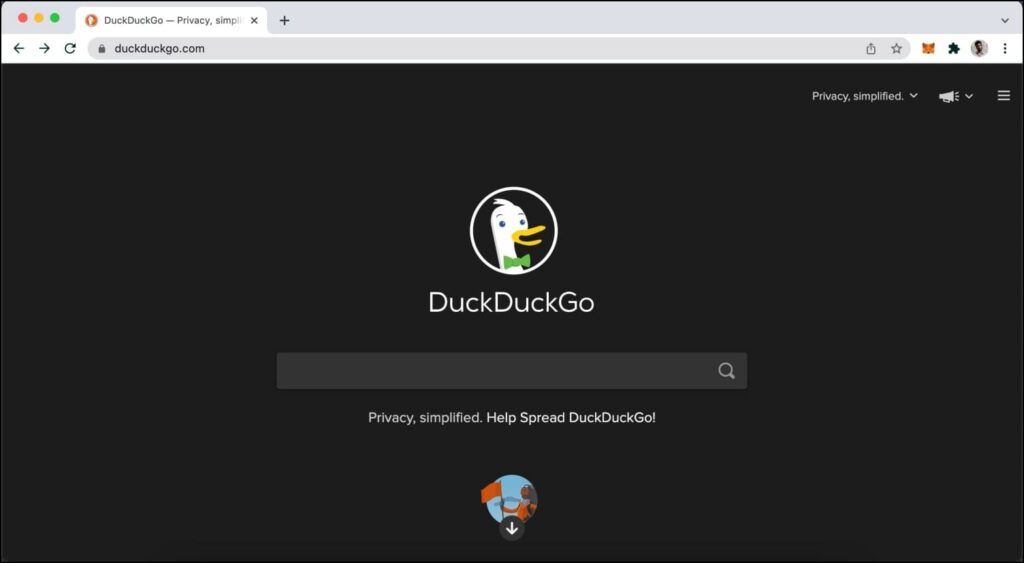 You have successfully enabled the dark theme on DuckDuckGo. All the searches you make from now onwards will open with a dark-colored background, similar to how dark theme works on Google Search.
You can further go to the Appearance tab to modify the font size and color, how the URL appears, Header Color, and other settings related to visual appearance.
Turn On or Off Dark Mode in DuckDuckGo Browser (Android, iOS)
The DuckDuckGo browser on mobile uses the light theme by default. You can set it to follow the system theme or permanently turn on the dark theme. Here's how to do it: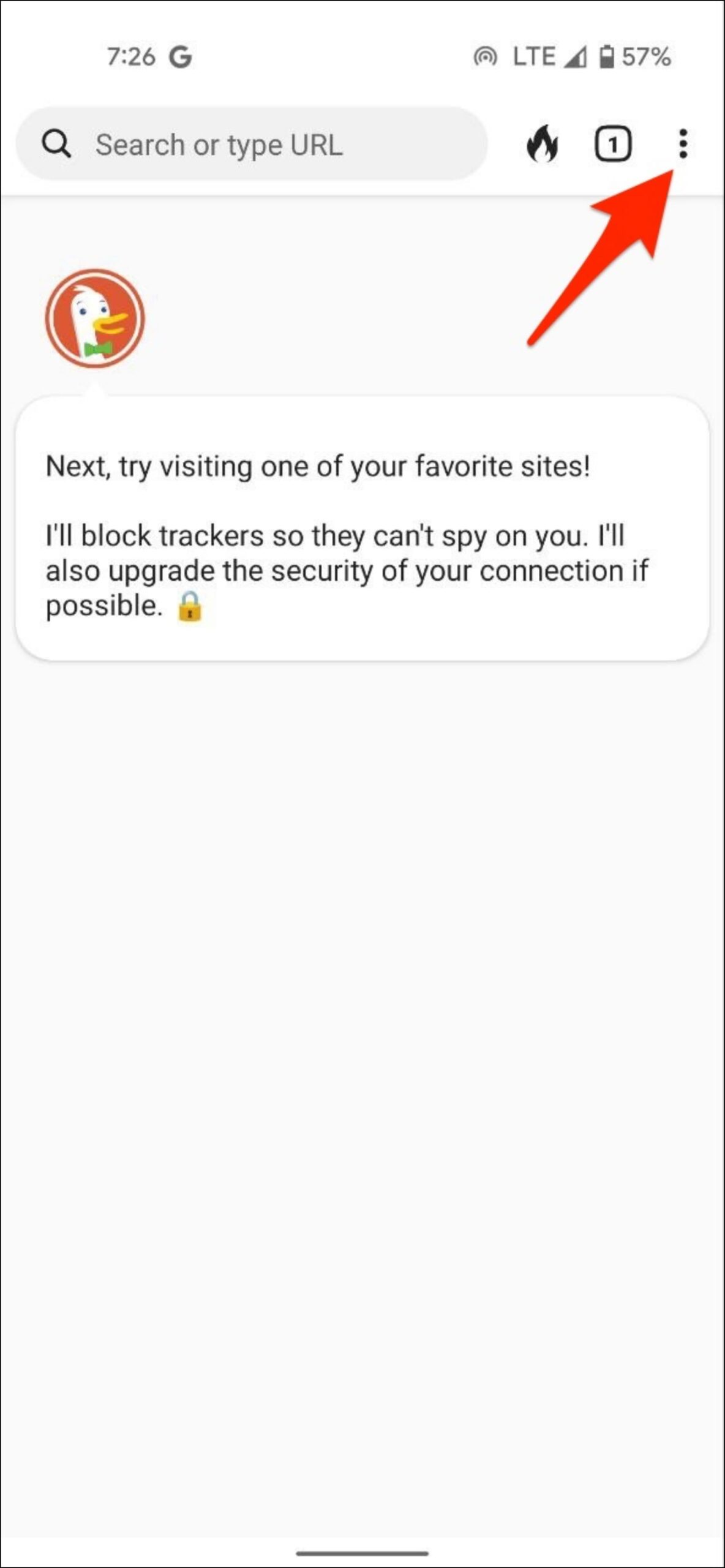 Step 1: Open the DuckDuckGo browser app on your Android or iPhone.
Step 2: Click the three-dot menu at the top right and select Settings.
Step 3: Under General, click on Theme.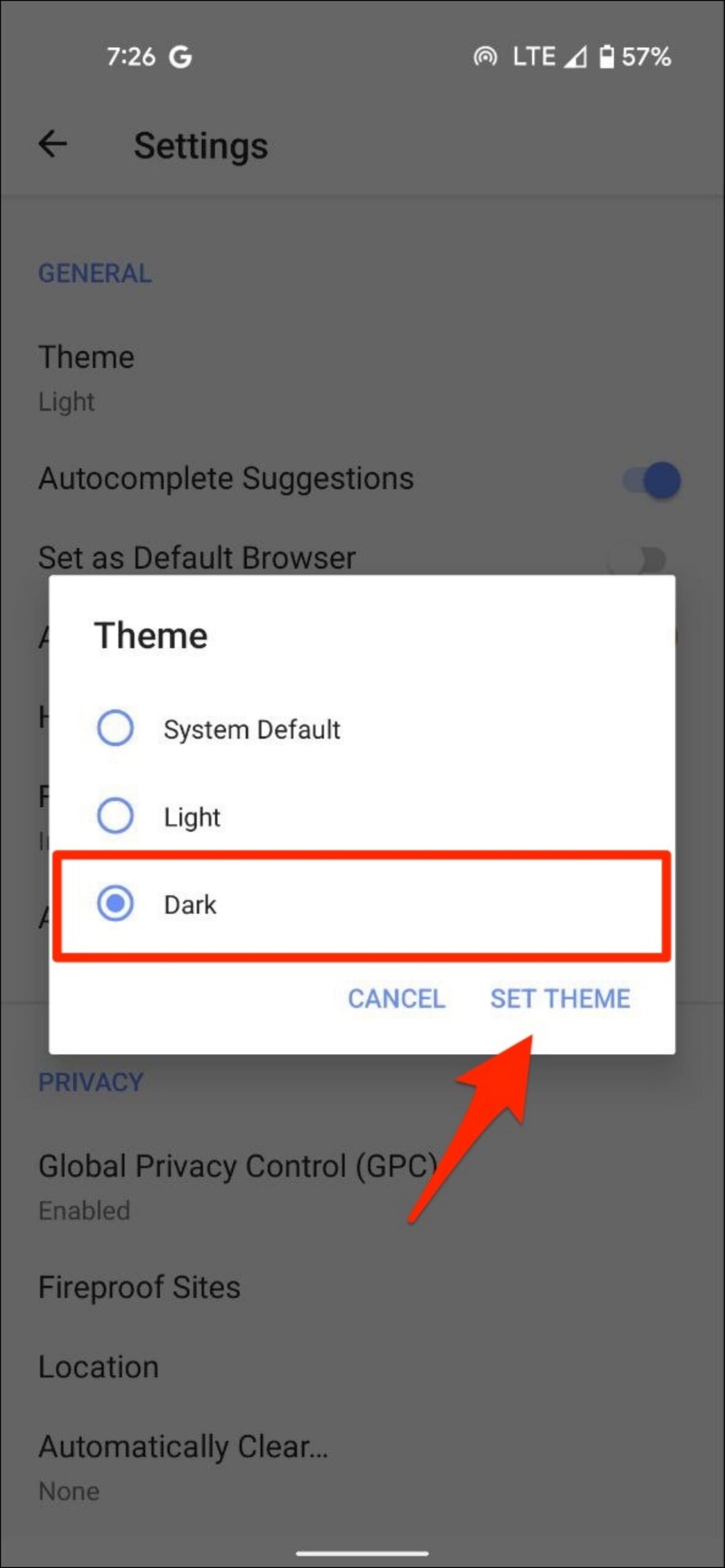 Step 4: Change it from Light to Dark to enable dark theme.
Step 5: Tap Set Theme to save and exit.
Alternatively, you can select Device Theme. Post which, DuckDuckGo will follow your phone's system-wide theme.
If you want it to automatically switch to dark mode by the night, go to Display settings on your phone and set a schedule from sunset to sunrise (on Android) or select Auto under Appearance (on iOS).
Wrapping Up
This was how to enable or disable the dark mode theme in DuckDuckGo on iPhone or Android phone and PC. I hope this helps you use the theme of your choice while browsing the web via DuckDuckGo. Stay tuned to BrowserToUse for more such updates.
Other Articles Related to Dark Mode: