It has been long debunked that companies constantly track your activity on the web. They store crucial information about you, the device you're using, your browsing habits, and your interests. Using incognito mode does not cut it. In 2022, using a privacy-centric browser is a must, and there are several options out there. So to clear the confusion, we have listed the ten best privacy-focused browsers to protect you from ads, cookies, and trackers in 2023.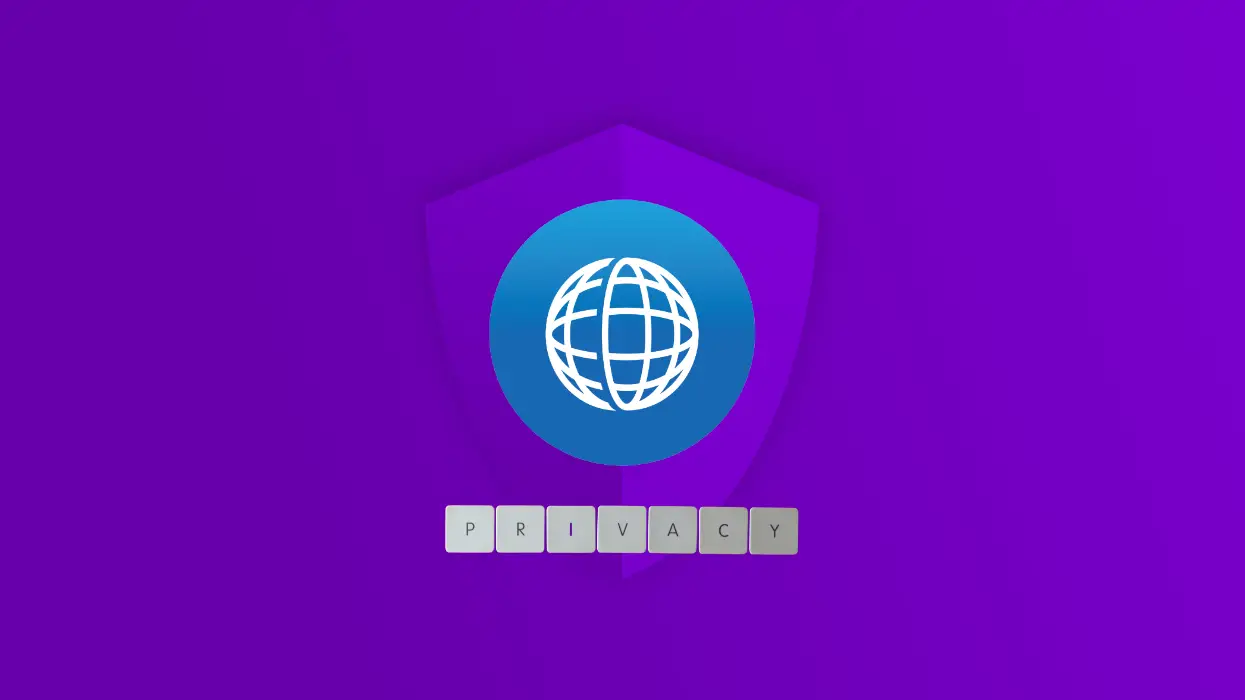 Best Privacy Web Browsers for Phone & PC
Companies like Google, Microsoft, and Facebook dominate the internet, and most of their revenue comes from ads. They use and sell the information collected from you to advertisers to show you targeted ads. Some may not mind it that much, but this has now become a norm.
Clearing cookies or using incognito mode does not help. This is because techniques like scripts and fingerprinting are used to track you around the web and gain access to information. Since your browser is the main gateway to access the internet, this article will focus on them.
You can test your browser's security by going to EFF website. If it turns out your browser is not secure, then it is time to change some settings or, better, switch to a new browser. Here, we'll look at some of the best privacy browsers basis their effectiveness to protect you from trackers and scripts, along with extra features they offer.
1. LibreWolf Browser

LibreWolf is a fork of Firefox browser and comes with the Strict setting set as default. It is heavily restricted and blocks all ads and scripts using the uBlock add-on, which is preinstalled. It is an open-source and community-driven browser that takes privacy very seriously and recommends not changing settings to maintain and save your data from being tracked.
Resist Fingerprinting (RFP) Feature

Fingerprinting is an invasive online tracking system that can track you for months. This is why the LibreWolf browser uses RFP to block all fingerprinting trackers. But blocking fingerprints breaks a lot of websites as it is a key component.
This can cause the dark mode to stop working, change the font and the layout, and some websites just won't work correctly. But LibreWolf recommends getting used to it, as changing any value defeats the purpose of this blocker.
Along with RFP, LibreWolf comes with the following set of features:
Removes telemetry
Does not sync with the Firefox account
Uses search engines like Searx, Qwant, DuckDuckGo
uBlock Origin included blocking scripts and advertisements
Cookies and History are set to delete when you close the browser
Enable HTTPS-only mode by default
Download LibreWolf Browser: Windows | Mac | Others
2. Iridium Browser

Iridium is an open-source browser maintained by NETitwork GmbH, a Germany-based IT company. It comes with Qwant as the default search engine, which you can change. Its highlight is that It prevents the automatic sending and receiving of different types of data in the background and puts the control in the hand of the user.
The browser takes pride in its transparent and open-sourced nature, which allows people to further improve or build on it. It implements and forces strict security by default.
De-Googled Experience

It is a Chromium-based browser but removes most Google-dependent services. This prevents your data from being automatically sent to Google servers in the background. But this also breaks most of the Google products.
You can't sign in to Gmail or Youtube since it does not have the required components, and syncing also does not work properly. This also affects extensions, and they might not work correctly with this browser.
Some other notable privacy features in Iridium include:
Autofill function disabled by default
Cookies, site data automatically cleared.
Does not store Passwords.
Sends IPv6 DNS requests to local servers instead of Google's servers.
Use Qwant (A privacy focused search engine) as the default search engine.
Download Iridium Browser: Windows | Mac
3. Tor Browser

Tor is an infamous browser, and you may have heard its name in connection to the Dark web. It was developed in 2002 by the Tor Project and is based on the Firefox browser. It is configured to run on the Tor network, which allows it to access the Dark web. But when it comes to privacy, Tor is among the most secure browsers out there.
Onion Router Relay System

Tor sends your data through the Onion Router to protect it from being exposed. It bounces your data over three different levels of distributed and randomized relay networks, which hides your location traffic and anonymizes it.
This makes tracking you next to impossible, and it is tough to infiltrate. But since your data has to go through several hoops, downloading and fetching websites can take longer than usual.
Some other ways Tor protects your privacy are:
Sends traffic through multiple relays
Does not track browsing history
Clears cookies after every session
NoScript integration to block fingerprinting websites
Reduces the uniqueness of your data
Tor has its drawbacks. Mainly the slow download speed and latency. Some websites may not work properly or block you from accessing them. Plus, your ISP can prevent you from accessing the Tor website or using the browser.
So if privacy is of utmost importance to you, then you can go with Tor, but we recommend using a VPN along with it.
Download Tor Browser: Windows | Mac | Android | Linux
4. Brave Browser

Brave is a chromium-based privacy-oriented browser developed by Brenden Eich in 2016. Its USP is in its fast browsing speeds and out-of-the-box default privacy settings. It plays well with most Chrome extensions and has a privacy report function showing how many trackers and ads it has blocked. This makes Brave an ideal alternative for Chrome users.
It also lets you open a private window with Tor that allows you to browse with the Tor network for added privacy and even browse the dark web, but it falls short of Tor's privacy standards which could lead to tracking your data.
Brave Shield And Security

Even though Brave comes with the most required privacy settings enabled by default, it does offer more options to secure your data in the Brave Shield section in Settings.
Here you can enable Privacy reports and block scripts, trackers, ads, fingerprints with fingerprint randomization. You can further automatically upgrade unencrypted websites to a secure HTTPS connection. It lets you either block all cookies or only cross-site cookies.
Here is a brief overview of its Privacy features:
Built-in password manager
Private Browsing with TOR
Automatically upgrades to HTTPS
Ads, Script and fingerprint blocking
Cross-site cookie blocking
Blocks Third party storage
Brave also has a built-in crypto wallet and allows you to earn its native cryptocurrency called BAT through its reward program. You can learn more about BAT and Brave's Web 3.0 features in our Web 3.0 browsers listicle.
Download Brave Browser: Windows | Mac | Android | iOS
5. Firefox Browser

Mozilla Firefox is an open-source browser created by a non-profit organization called Mozilla. It has been a long-favored alternative to Chrome since it is lightweight and provides many features and customizations, along with a long list of plug-ins to add more security.
It boasts privacy features like protection against phishing, malware, crypto miners, and fingerprints, along with the ads, script, third-party and cross-site cookie blocking, and warning users when a site is trying to install add-ons. Plus, you can turn off information going back to Mozilla.
Private Browsing
Firefox introduced a Private browsing window back in 2015. Think of it as incognito mode but more effective as it protects your data against fingerprinting and tracking and deletes any cookies and trackers along with the browsing history when you close the tab.
Strict Mode

By default, Firefox comes set to Standard mode, but if you are seriously concerned about your privacy, head over to settings and enable Strict Mode. Firefox also has a Strict mode. It blocks all trackers hidden in ads, videos, and content on the website and uses fingerprinting protection from a list of known trackers.
Firefox offers a suite of security features that you will appreciate:
Ad blocking
Third party and cross site cookie blocking
Blocking hidden trackers in content
Password management tool
Strict Mode
Wide array of security add-ons like uBlock
Download Firefox Browser: Windows | Mac | Android | iOS
6. Polarity Browser

Polarity Browser is a dual-engine browser using Chromium and Trident and powered by Blink. It is a lightweight and energy-efficient browser with built-in privacy features such as DoNotTrack and Privoxy.
The browser uses less than half of energy and resources compared to other browsers while maintaining snappy performance even on low-end devices.
Browse with Cause

Polarity Browser not only helps save your energy but also started an initiative to save the planet. They have partnered up with Ecosia to help generate revenue towards reforesting different parts of the world. This program supports the Great Green Wall Project backed by the African Union and the World Bank.
pBlock Suite

pBlock is a menu you can access from the sidebar that allows you to take control of your privacy. It comes with several tools like ads, scripts, and hosts blocker.
Identity masking sends false data to the website. And pBlock blocks out intrusive content, which effectively lowers the time spent scripting, painting, and rendering, leading to quicker page loads.
In addition to pBlock, Polarity comes with other privacy tools like:
Sandboxing
Proxy support
Built in VPN
Tor Support
Cookie management
Download Polarity Browser: Windows
7. DuckDuckGo Browser

DuckDuckGo is a privacy-focused search engine. We have mentioned several browsers using it as the default search engine. Recently they have launched their Chromium-based browser for Android and iOS devices, with the desktop version in development.
It offers protection from third-party trackers, upgrades the website to a secure HTTPS connection, and lets you see the privacy score of individual websites you visit.
Tracker Radar and Global Privacy Control

Tracker Radar will block any hidden third-party trackers it finds on websites. This prevents companies behind those trackers from collecting and selling your data.
Global Privacy Control or GPC lets you opt out of the consent of sharing your data. This tells websites that you do not want to sell or share your data with them under future legal frameworks. You can also clear all tabs and browsing data with one tap of the Fire Button.
These are some privacy-oriented features offered by DuckDuckGo:
Upgrades to HTTPS automatically
Easy data-clearing options
GPC opt-out
Tracker Radar
Privacy Score for websites
Download DuckDuckGo Browser: Android | iOS
8. Bromite Browser

Bromite Browser is an Android-only browser based on Chromium. Just like the Iridium browser, it offers a primarily de-googled experience. It has a similar interface as Chrome, so new users should get used to it quickly. And being lightweight, it runs well on older Android devices.
Its main goal is to provide a clean interface without privacy-invasive features. As far as privacy goes, it has a fast ad-blocking engine, its own Fingerprinting Mitigations test page, and a unique anti-phishing system to prevent you from falling for phishing attacks.
Clutter-Free Minimal Browser
Bromite has the bare minimum but necessary features that you will use. According to the website, Bromite is a "no-clutter browsing experience without privacy-invasive features and with the addition of a fast ad-blocking engine."
There are no fancy additions, and de-googled as much as it can be to protect you from Google's policies and trackers.
It also gives this browser a "unique" fingerprint designation which means it's harder to identify your data among others, and that is a good thing. It is not available to download from the Play Store, and you will need to download and install it using an APK file.
Here are some privacy-focused features of this browser:
De-Googled Browser
Ad blocker
Phising prevention
Fingerprint Mitigation Test Page
Unique Fingerprint Designation
Download Bromite Browser: Android
9. Safari Browser

Safari is the default web browser on Apple devices and comes preinstalled and powered by WebKit. Lately, Apple has been improving Safari to ensure user privacy.
It blocks third-party and cross-site cookies and runs websites in the sandbox to prevent malicious code from spreading and accessing data. You can also switch to DuckDuckGo as your default search engine.
Intelligent Tracking Prevention and Privacy Report

Intelligent Tracking Prevention (ITP) was added to Safari back in 2017 and built by WebKit, an open-source browser engine. It blocks cross-site cookies using a machine-learning algorithm and hides digital fingerprints to prevent websites from leaving trackers and scripts in your storage.
Google and Facebook will have to get consent from users to set cookies and access data used to log in to accounts. Five versions of ITP have been released to increase security in Safari.
In addition, Safari also offers a Privacy Report that shows you the number of ads and trackers it has blocked, similar to Brave.
Here are some highlight privacy features of Safari:
Intelligent Tracking Prevention
Privacy Report
In-built Password generator
Runs web pages in Sandbox
Third-party and cross-site cookie blocking
DuckDuckGo as default search engine in the Private window
Apple is a part of the PRISM Project run by the NSA and was caught hoarding the browsing history of Safari users, so it is recommended to remain cautious. Still, when it comes to preinstalled browsers across devices, Safari is the best with respect to privacy.
Safari is available on macOS and iOS devices
10. Epic PrivBcy browser

Epic is another Chromium-based browser developed by Hidden Reflex, based in Banglore, India. The interface is similar to that of Chrome, but it comes with every privacy setting turned on by default.
By default, it'll send "Do Not Track" requests, block cookies, ads, and data-tracking web analytics systems, and use DuckDuckGo as the default search engine after installation.
Epic includes an encrypted proxy that hides your IP address from websites, blocks fingerprint tracking scripts, and prevents WebRTC leaks. You can configure the browser to improve privacy and security.
Encrypted Proxy and IP address Masking

Epic Browser comes with a built-in VPN functionality known as an encrypted proxy. This feature hides your IP address and metadata from the web at large.
It takes privacy very seriously and uses this method to re-route your metadata to protect it from trackers. Epic can proxy search via its servers and automatically prioritize SSL connections.
But it is a closed-source browser, and it has been found that it merely routes traffic through a US proxy server. Epic's privacy policy states that "video download and proxy services" are being collected, which raises doubts.
The Epic browser presents the following set of privacy features:
Ad and tracker blocking
Cryptomining blockers
Encrypted Proxy
IP address masking
Third-party and cross-site cookie blockers
Download Epic Privacy Browser: Windows | Mac | Android | iOS
Enjoy Browsing With Privacy
Many privacy-focused browsers have started popping up lately due to this increasing concern of privacy, and rightfully so, since companies have been tracking data without our consent. This is why there is a need for more adoption of such privacy-focused browsers. Anyways, which privacy browser do you find to be the best? Let us know via comments.
Related: