As a part of its new Web3 initiative, Opera has released a dedicated Crypto browser that brings features around cryptocurrencies and decentralized apps. It is now available as a beta version for phones and PC. If you're a crypto or Web 3 enthusiast, you may want to try the new Crypto browser. Therefore, in this article, let's see how to download, install, and set up the Opera Crypto browser on Android, iOS, Mac, and Windows PC.
Related | Web 3.0 Simplified- What is it? How Will it Affect You?
Opera Crypto Web 3.0 Browser
Opera has been working on developments around Web 3 for quite some time now. Recently, the giant released a new Web 3-based browser project called Crypto Browser.
The Crypto browser supports and can open several decentralized apps and websites. Besides, it has a Crypto corner for the latest news and projects related to the Crypto space, followed by a native crypto wallet that supports Ethereum-based tokens and NFTs.
Thanks to the deep integration, you can sign in to dApps seamlessly. If you want to learn more about Crypto browsers and other Web 3.0 browsers, then check out our list of best Web 3.0 browsers.
Initially, the beta version was available only for the Mac, Windows, and Android devices. But now, the giant has released Opera Crypto for iOS as well. Below we have mentioned the steps to download and install the browser on your preferred device.
Install Opera Crypto Browser On Mac
The Opera Crypto browser is launched on limited platforms in its beta stage. Thankfully, it is available to download for macOS. If you're a Mac user, here's how you can use and experience the Opera Web 3 browser:
Step 1: Download the Opera Crypto browser Beta for Mac.
Step 2: Open Finder, go to Downloads and extract OperaCryptoSetupDeveloper.zip.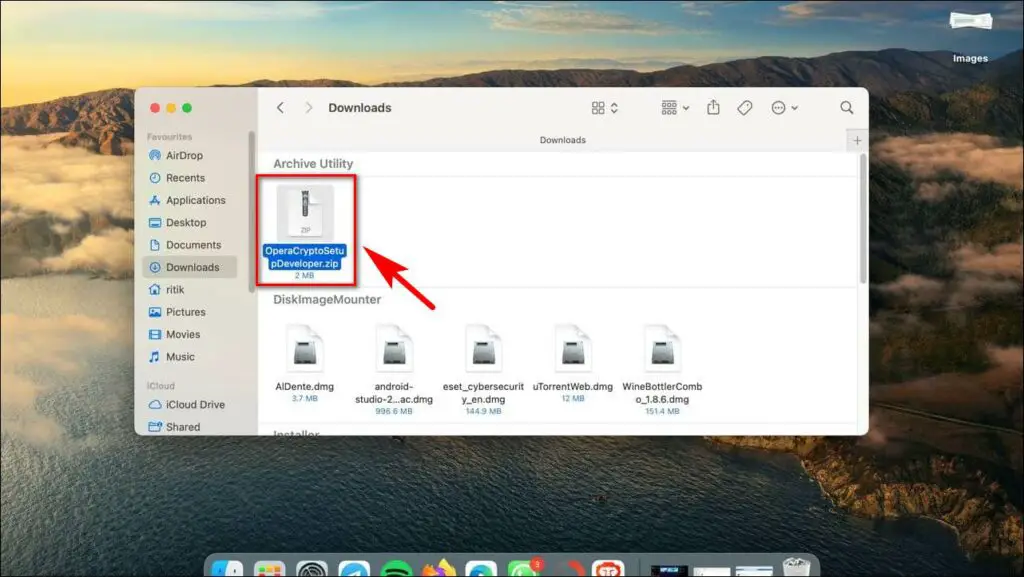 Step 3: Once extracted, double click on the installation package.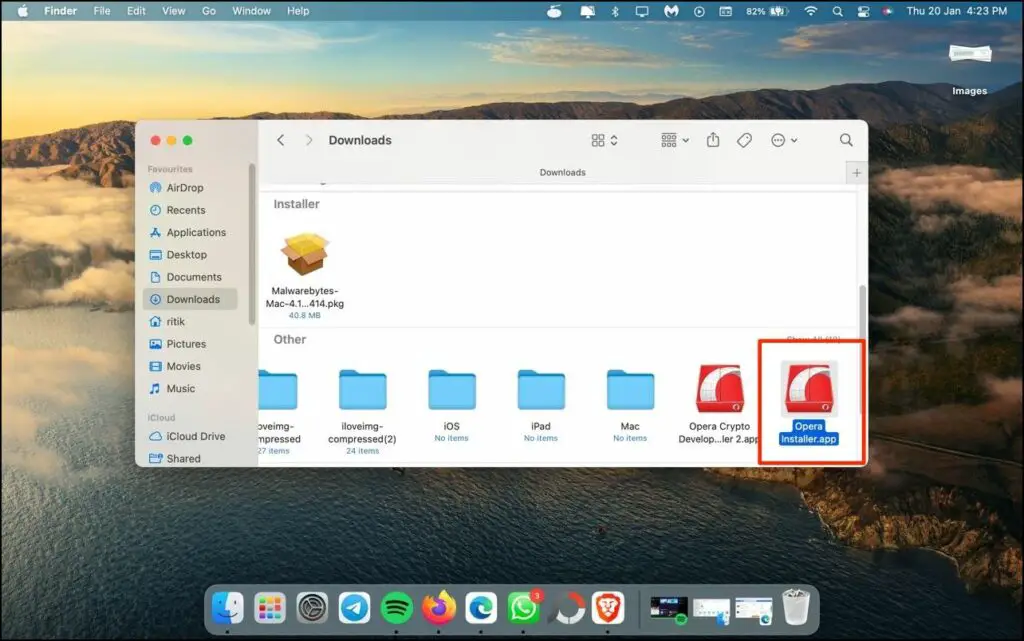 Step 4: A pop-up will appear asking if you want to open OperaInstaller.app. Click on Open to Proceed further.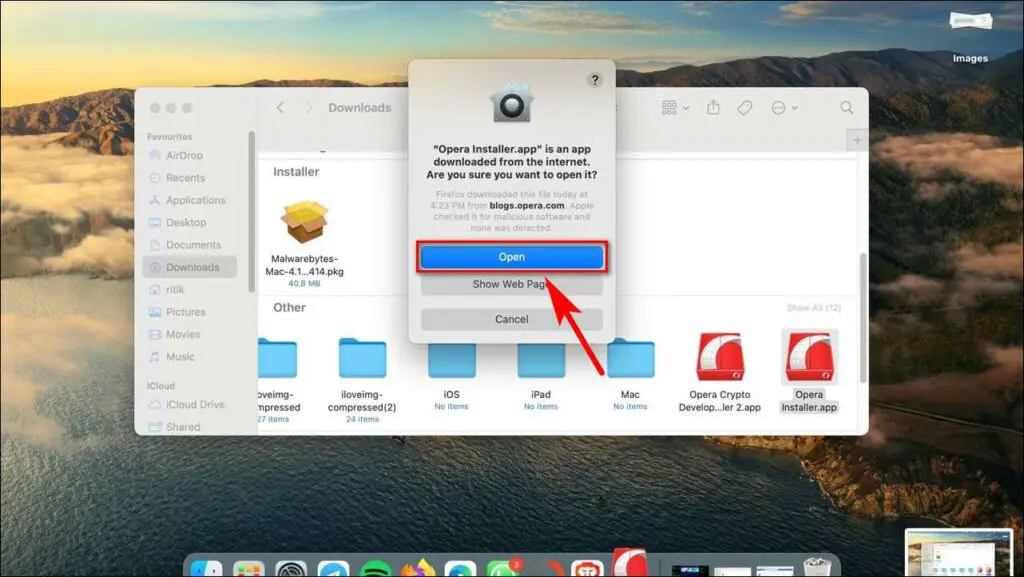 Step 5: On the next window, click on Install to begin the installation process.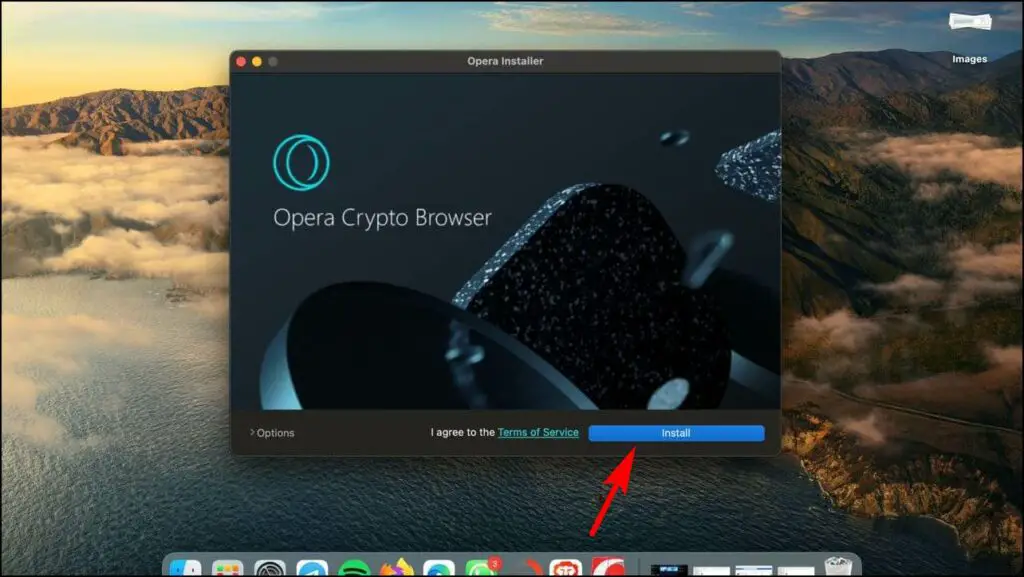 The installation process will begin, and it will start downloading the required files.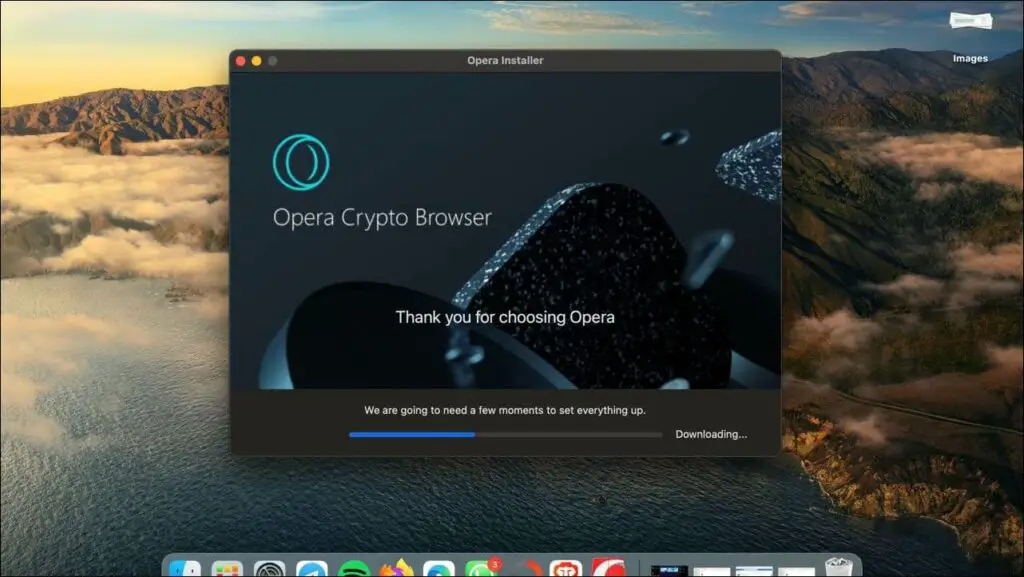 Step 6: Another pop-up will appear asking for access to your confidential information in Opera Safe Storage. You can Allow or Deny it.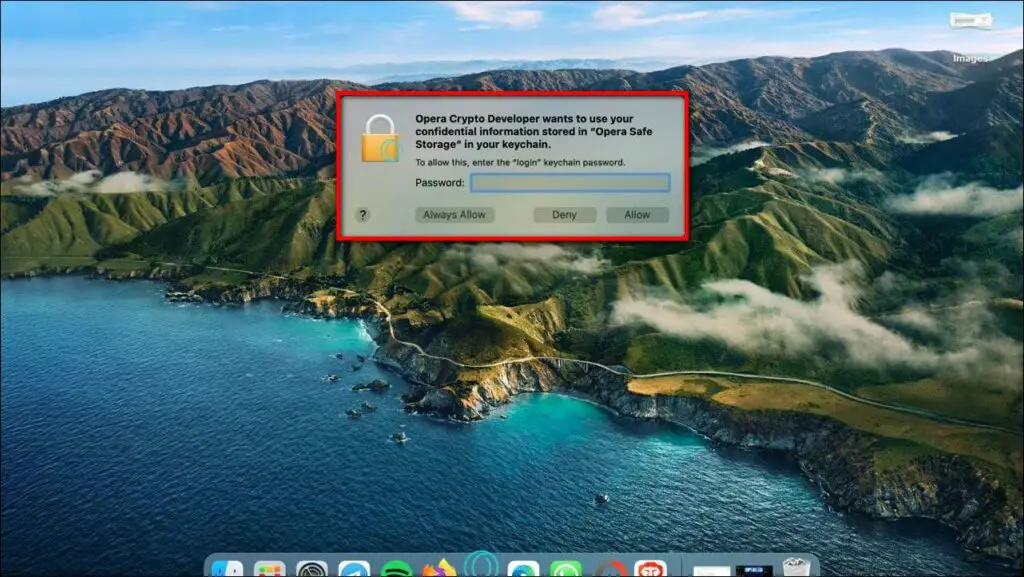 Step 7: Once the installation completes, the browser will open up automatically.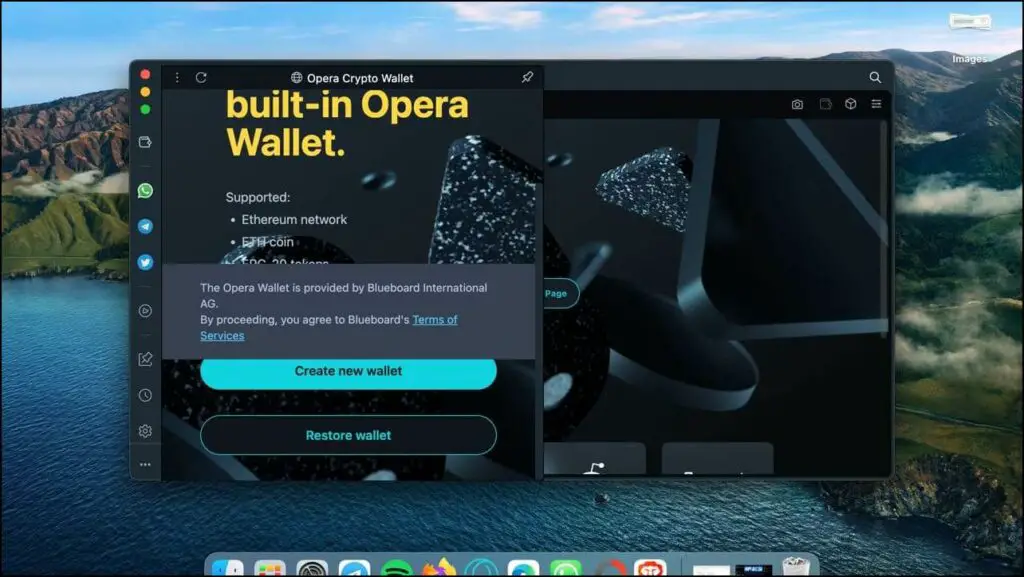 You have successfully installed the Crypto Browser. Now you can try it out try and all its features.
Install Opera Crypto Browser On Windows
The Windows version works and functions similarly to the Mac one. The process of installing the Crypto browser on Windows is more straightforward, and you can set it up in a few steps. Let us take a look at how you can download and install it.
Step 1: Download the Opera Crypto Browser Beta for Windows.
Step 2: Go to the Downloads folder on your Windows PC.
Step 3: Double click on the OperaCryptoSetupDeveloper.exe file.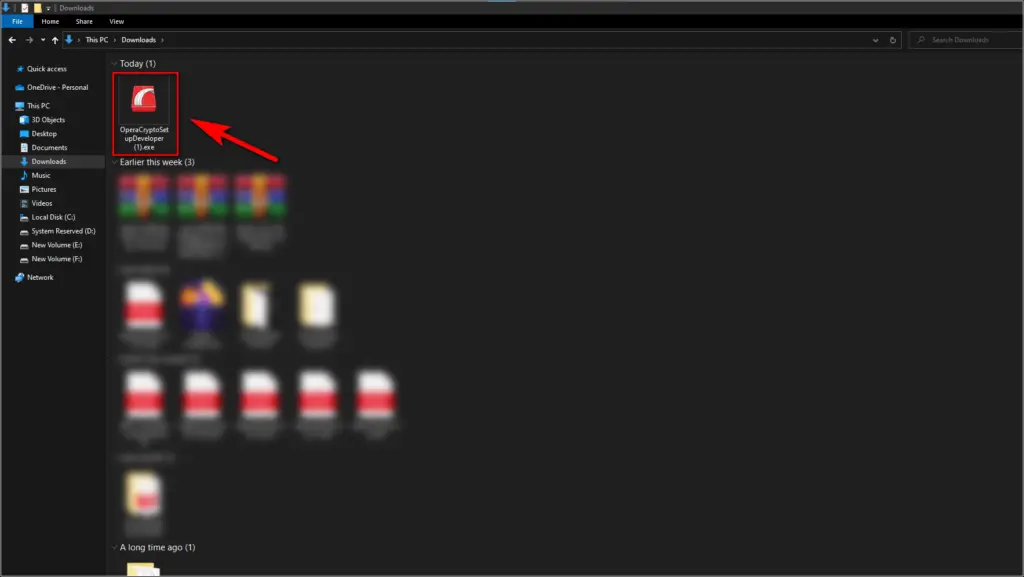 Step 4: Click Install on the Installation window.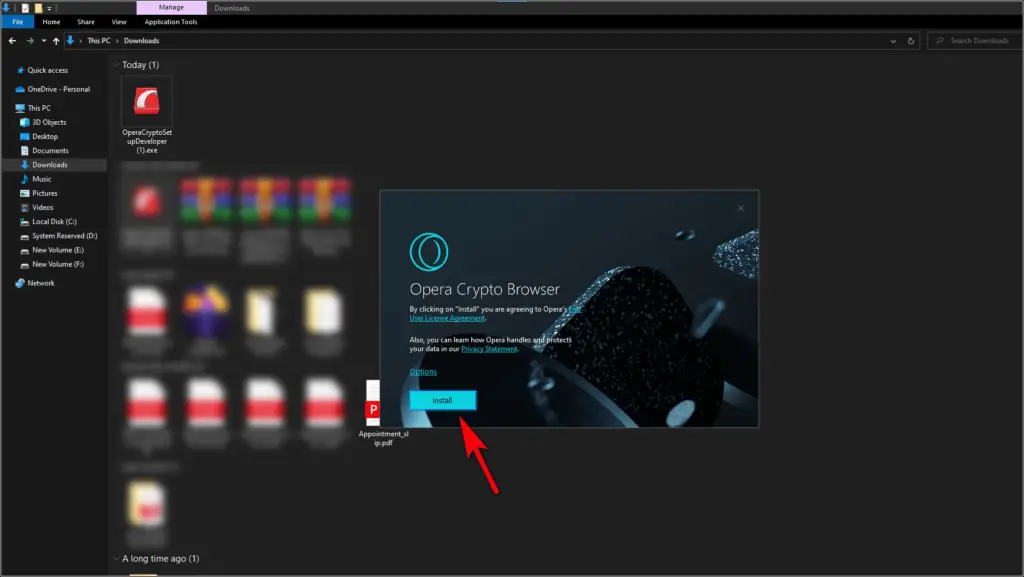 You can select Options to make changes if required before installation.
Step 5: The browser will start installing on your PC.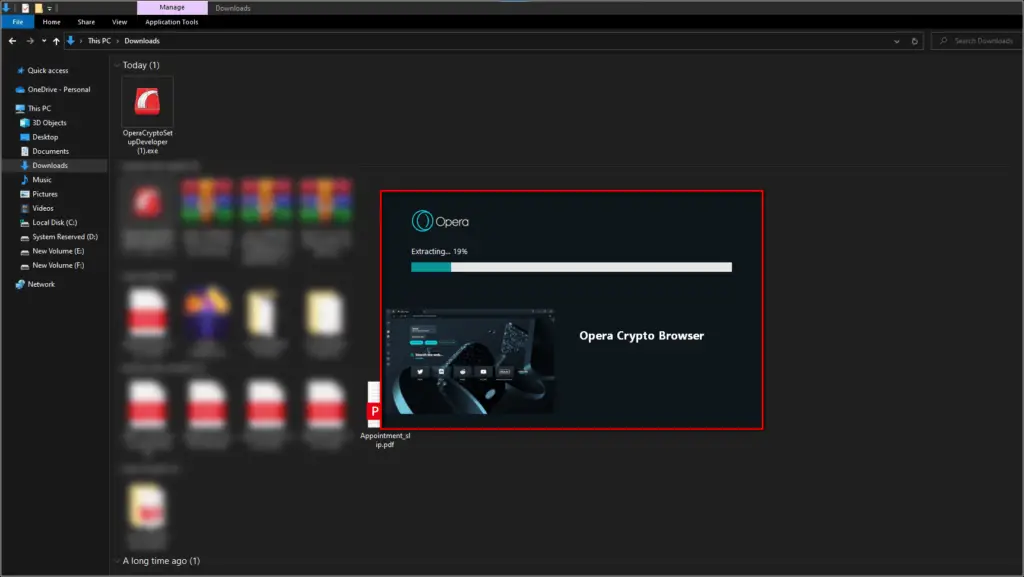 The browser will automatically open when the installation finishes. You can now explore the variety of features that it has to offer.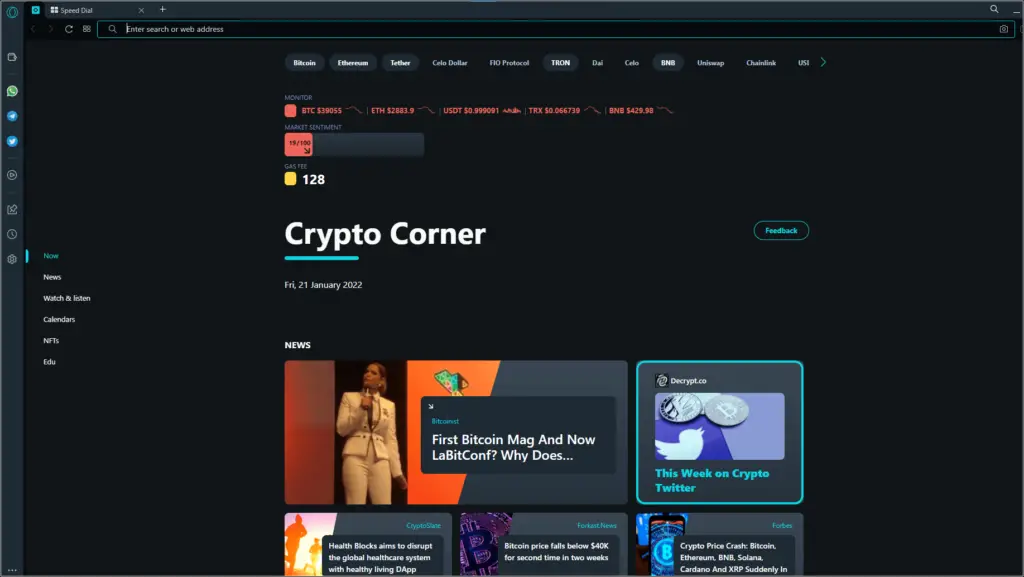 Install Opera Crypto Browser On Android Phone
The app version of the Opera Crypto browser is available for Android. It is in the Early Access stage but still functions without issues. It retains most features from its PC version and adds a QR code scanner feature. You can check out the installation process below:
Step 1: Visit this link or search for Opera Crypto Browser (Early Access) on the Play Store.
Step 2: Tap on Install, and it will start downloading.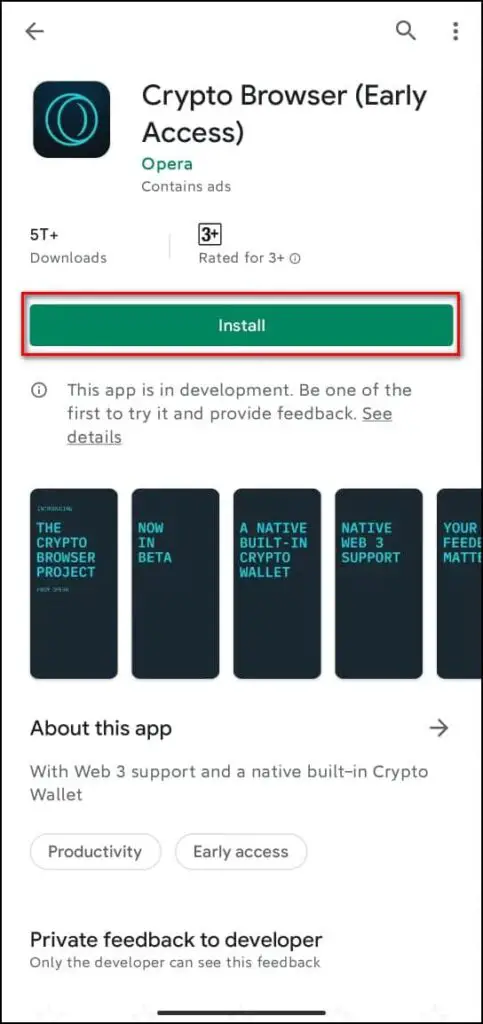 Step 3: Once installed, open the Crypto Browser.
Step 4: Press Continue on the License Agreement pop up.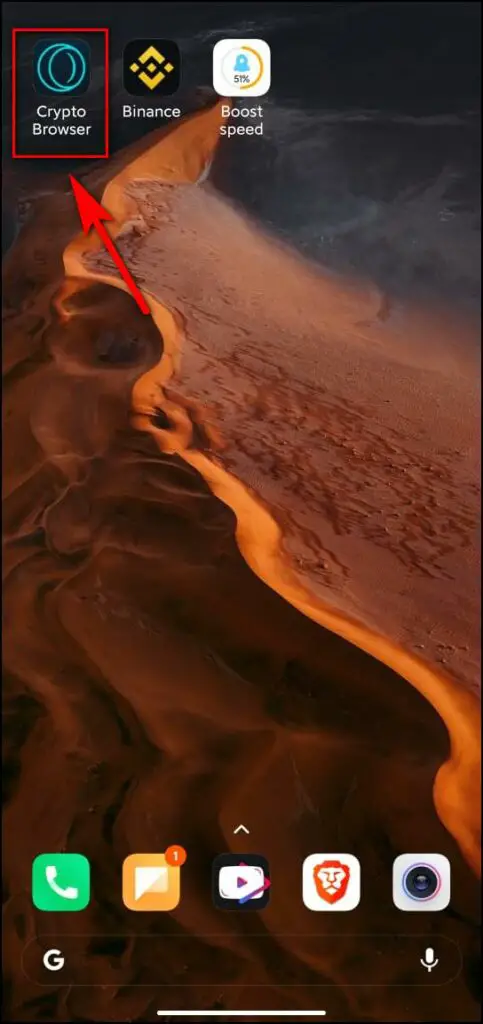 That's it. The Opera Crypto browser is all set up and ready to be used.
Install Opera Crypto Browser On iOS (iPhone, iPad)
Opera has now released the Crypto browser for iPhone and iPad. Follow the steps below to install and set it up:
Step 1: Visit this link to open the Opera Crypto browser on App Store.
Step 2: Click on Get and verify Face/ Touch ID to download the browser.
Step 3: Open the Crypto browser on your iPhone or iPad.
Step 4: Confirm whether you want to allow notifications or not.
The Opera browser is now ready. You will see the coin prices at the bottom with shortcuts to websites at the top. You can visit browser settings to switch between the Ethereum networks, block ads, protect from crypto mining, and more.
Wrapping Up
We are excited to see how further development and updates will shape this browser. Opera is adding more blockchains for its wallet and a layer two solution. Since Web 3 will be a standard in the future, it is good to see Opera providing a dedicated Web 3.0 browser. We hope the guide helped you through the process of downloading and installing the Crypto browser.