The Internet has changed the way how the world lives, works, and communicates. It is a boon for humanity. But not everyone on the earth is so lucky to have a reliable internet connection all the time. A lot of developing Asian and African countries do not have proper access to the Internet. In such cases, even browsing the web becomes difficult. To solve this problem, Chrome has a built-in feature for downloading web pages. If you are looking to download a full webpage in Google Chrome, then you have landed in the right place. Here are two easy ways to download a web page in Google Chrome for offline viewing on computers as well as smartphones.
Download Full Webpage In Google Chrome
1. Using Chrome's Built-in Feature
At times we need to download a specific page for offline viewing. Like downloading files, images, videos, PDFs, Chrome can download web pages. You can download a web page and view it when you are not connected to the Internet. The process of downloading a web page is a little bit different for computers and smartphones. I have explained the exact process for both the platforms that you can find below.
On Computer
There are multiple ways to download a web page on a computer. Follow along the below steps, I have listed all of the ways.
Step 1: Right-click anywhere on the webpage you want to download and you will see an option named "Save As…". You can also press Control+S on a Windows computer or Command+S on a Mac to get the same option to save the web page.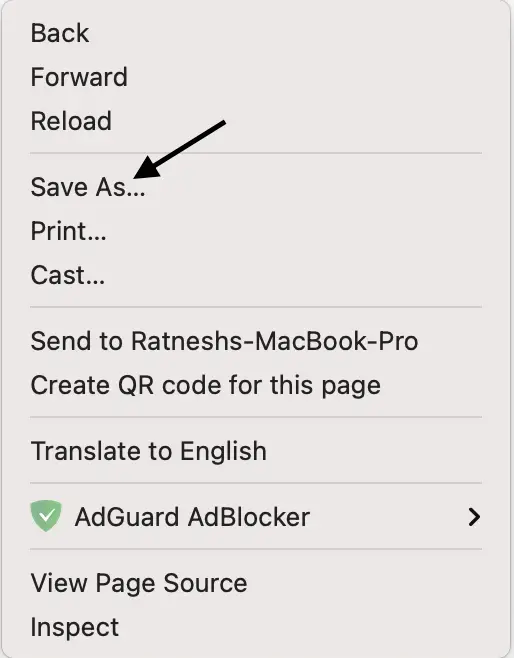 Step 2: Alternatively, you can go to more tools, and then you will find the option to Save Page as. You can use any one of them and the result will be the same.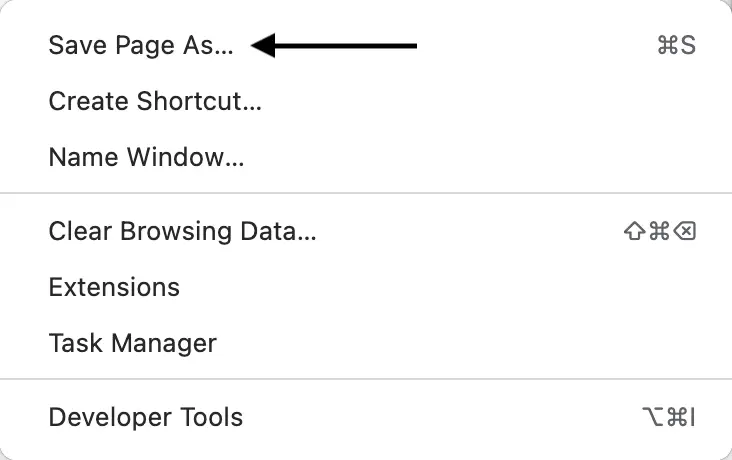 Step 3: Once you will click on Save as a box will pop up with details like 'Save as', 'location', and 'format'. You can give a name to the page you are downloading or select a folder on your computer where you want the page to be saved.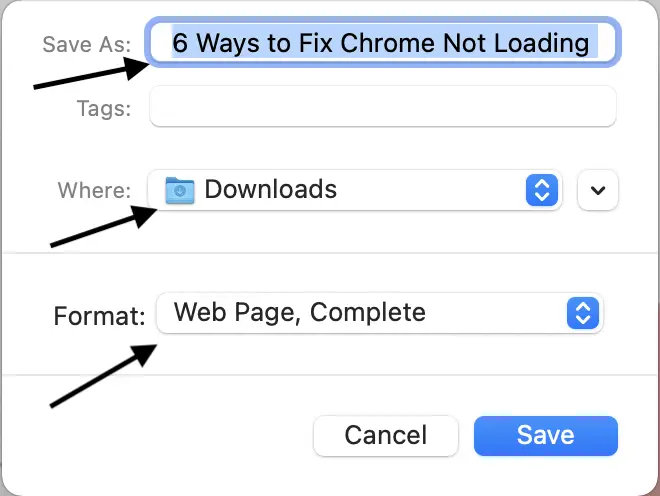 Step 4: The format option is for either you want to download it as an HTML web page or a complete web page. I would recommend going with the default complete web page option.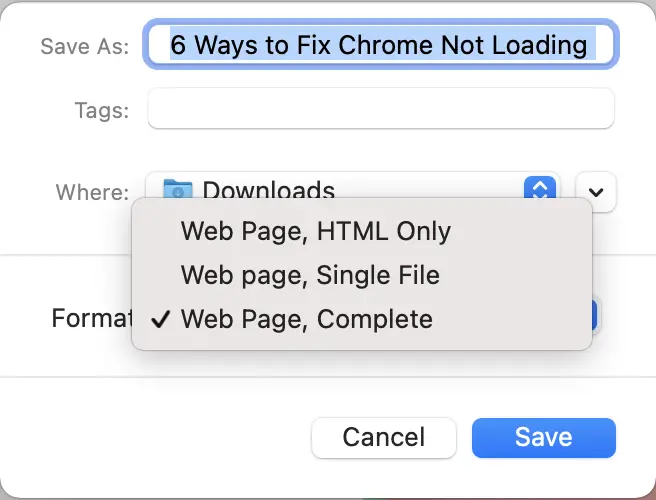 Step 5: Once everything is selected click Save. The page will now be downloaded to the selected destination. You can open that page even when you don't have an active Internet connection.
On Smartphone
The method of downloading a web page on smartphone is completely different however it works very similar as desktop. Follow the below steps and you will be able to download web pages on your smartphones and access them later when there is no Internet.
Step 1: Open Chrome on your phone. Visit the page you want to download.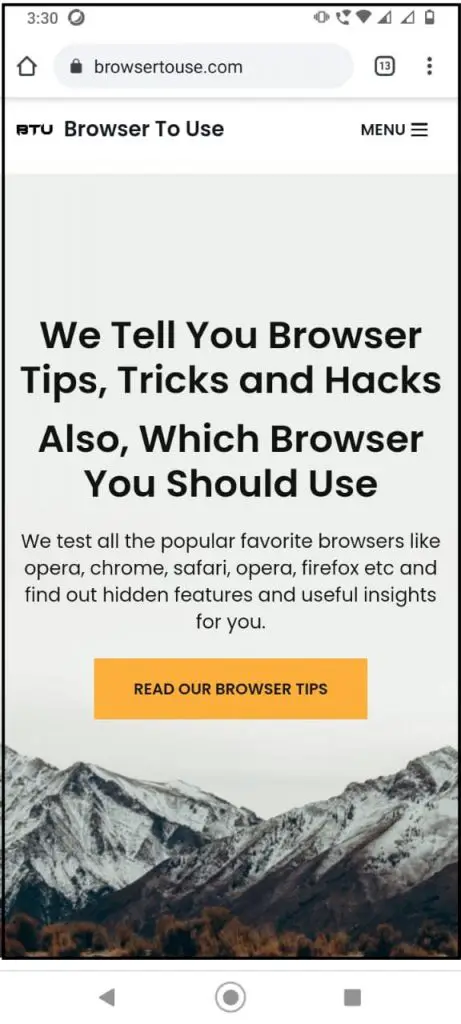 Step 2: Click on the three dot menu on the top right corner. On the top you will see a download icon. Tap on it. Once you will tap the download icon the page will start downloading and depending on the web page size and your Internet connection, it will be downloaded.
Step 3: To access the web page select the Downloads option ( right below the history option). You will find the downloaded web page there.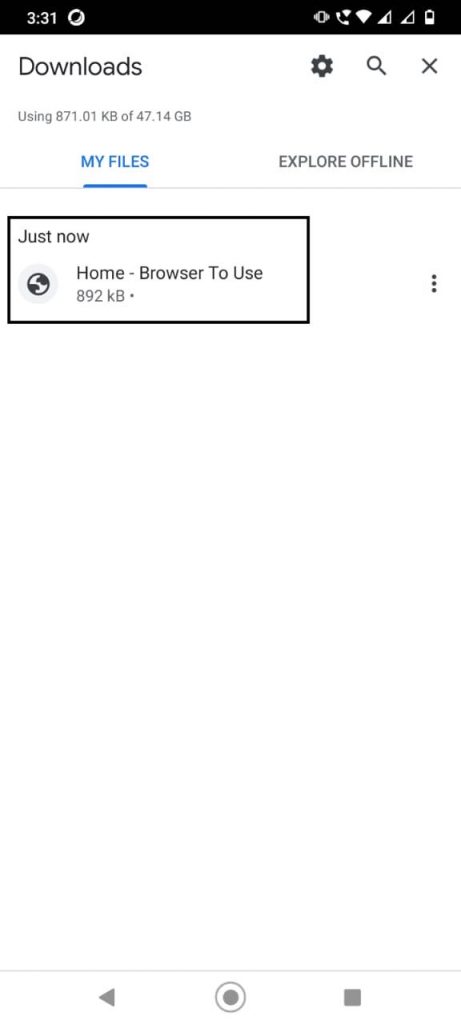 Step 4: Tap the web page to open it. You" see an icon in the address bar indicating that this web page is getting viewed in offline mode. It's that easy to download web pages on smartphones.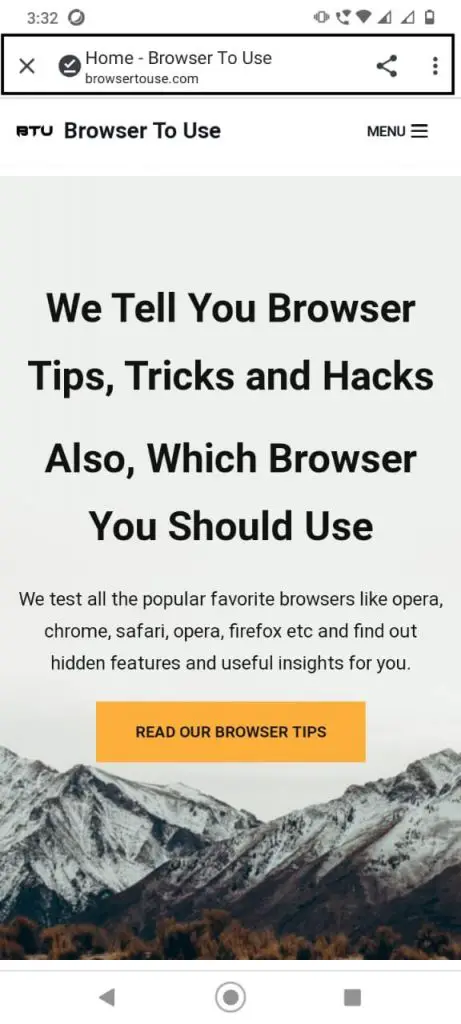 2. Using Chrome Extensions

The Chrome Web Store features over 138k extensions and that's the beauty of Chrome. So many extensions mean we can find extensions for almost every possible task we want to perform on Chrome.
No exception there are so many extensions one can use to download a web page on Chrome. The one that I will recommend to you guys is named "Save Page WE". The extension works flawlessly to save any web page you want.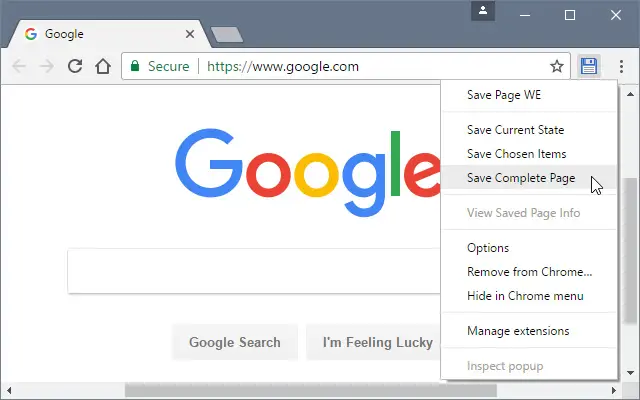 Add the extension into your Chrome and alike other extensions It will appear in the extension bar on the top right corner. On any web page that you want to download click the icon of the Save Page WE extension. It will download the web page instantly as you download other files on your Chrome.
Conclusion- Download Webpage in Chrome
Having limited Internet availability should not be an issue for you after reading this article. Chrome has a built-in download feature for both Desktop and mobile users. I have explained the step-by-step process to download a webpage in Google Chrome on your computer as well as on your smartphone. For more simplicity, you can also use the extension I recommended.
I hope you will be able to download the webpage for offline viewing after reading this article. If you still find it difficult let me know in the comments, I will definitely help you.