Do you see Bar1 New Tab every time you open Safari, Chrome, or Edge browser on your Mac? It is a known browser hijacker that usually arrives with software downloaded from unknown sources on macOS. In this article, let's look at quick and working ways to delete and remove Bar1 New Tab from Chrome, Edge, Safari, or any other browser on your Mac.
Related | 3 Ways to Remove PWA from Microsoft Edge (Windows, Mac)
What is Bar1 New Tab in Chrome, Edge, or Safari Mac?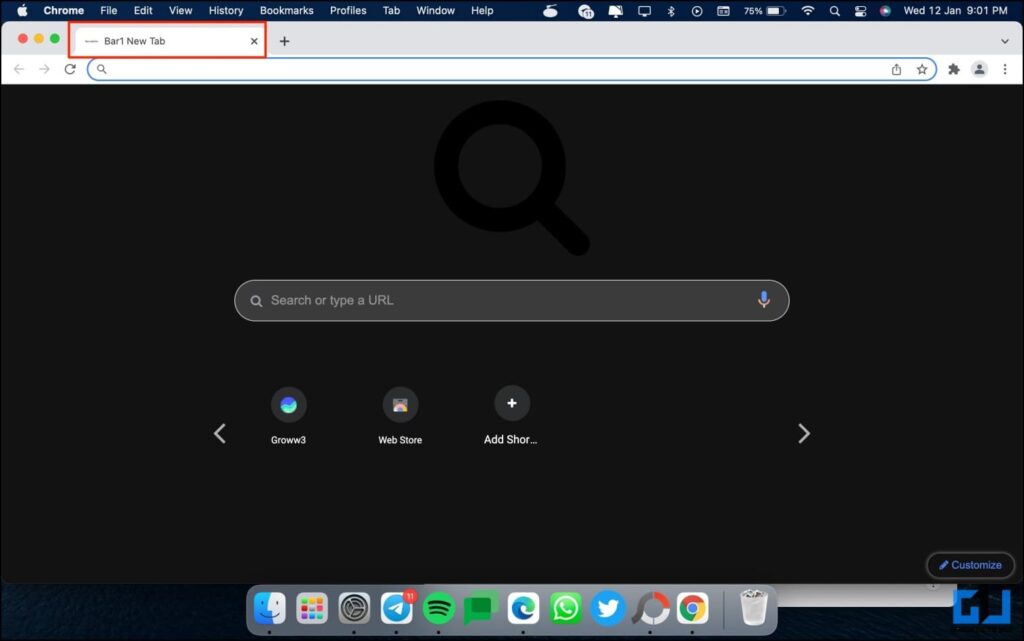 Bar1 New Tab is a browser hijacking malware that generally comes bundled with files and software downloaded from unknown websites, especially ones that host pirated or cracked files.
Once installed, it integrates with Chrome, Safari, Edge, and Firefox browsers to change the new tab, search engine, collect your browsing history, and more. In general, Bar1 New Tab seems harmless and only changes the new tab page and search engine.
However, it can collect and expose your data to other parties and manipulate search results to show you sponsored posts or ads. It can also cause the browser to crash. Hence, it's important to remove Bar1 New Tab malware from the Mac device.
Cannot Uninstall it- Why Bar1 New Tab Keeps Coming Back?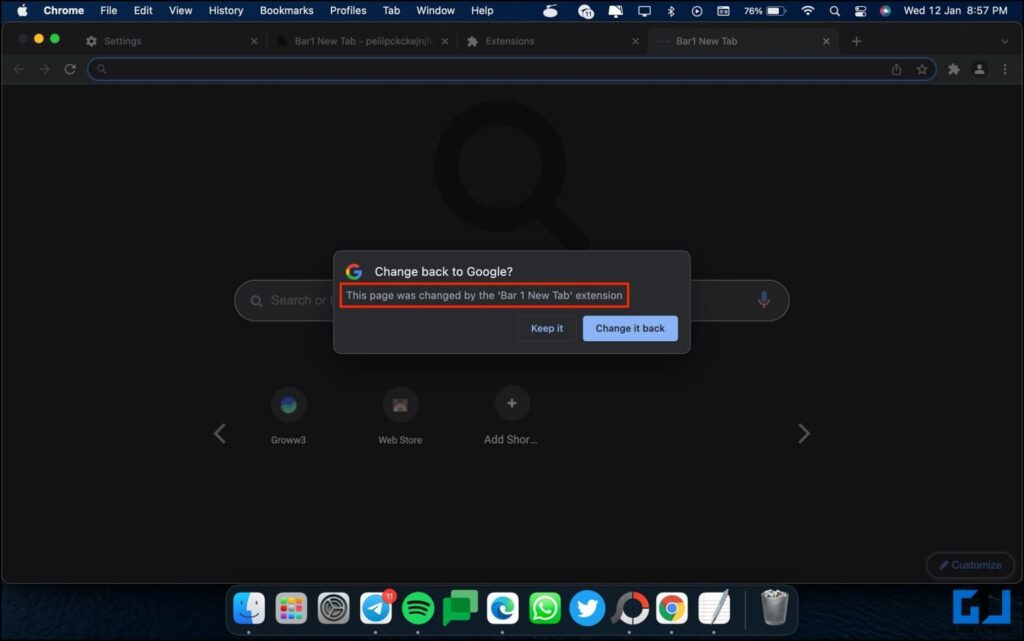 Changing the new tab page or search engine will not remove Bar1 Tab. Instead, it will keep coming back until you delete it properly from your Mac system. Usually, the installed antivirus or antimalware software will automatically detect and prompt for removal. If not, you can follow the guide below.
How to Remove Bar1 Tab from Mac
To properly delete Bar1 New Tab malware from the browser on Mac, you can delete the extension, remove it from the browser settings, run a malware scan, and even reset the browser.
The instructions below are for Google Chrome running on macOS Monterey. Steps may vary slightly for other browsers like Safari, Edge, and Firefox.
1. Remove Bar1 Tab from Browser Settings
The first thing you shall do is remove Bar1 Tab from controlling your new tab page. You can remove it using the steps below:
Step 1: Open Settings in Google Chrome.
Step 2: Head to On Start-up settings.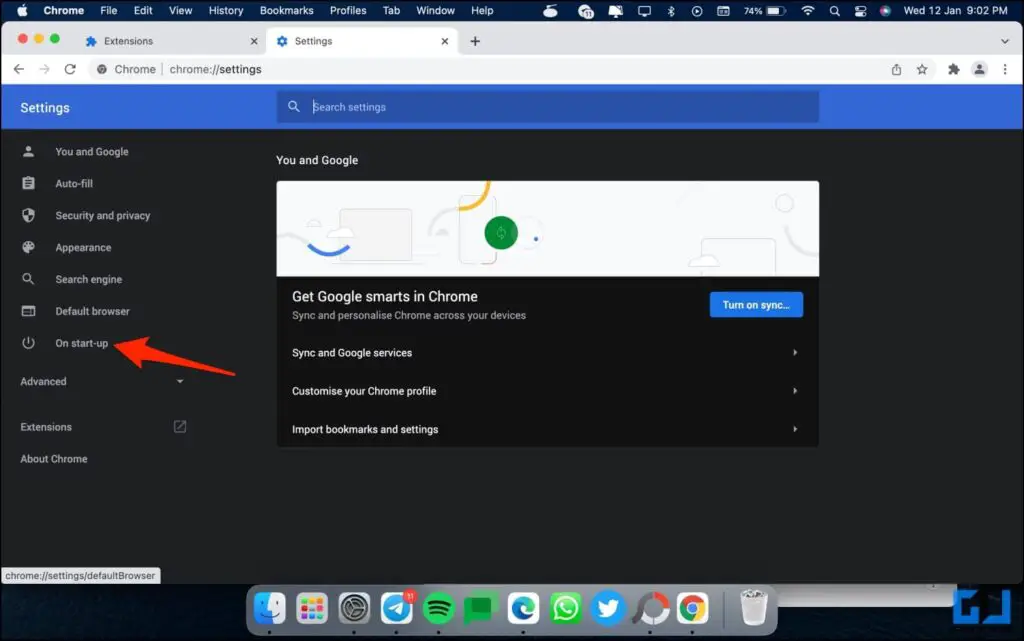 Step 3: Here, you'll see that "Bar 1 New Tab is controlling this setting."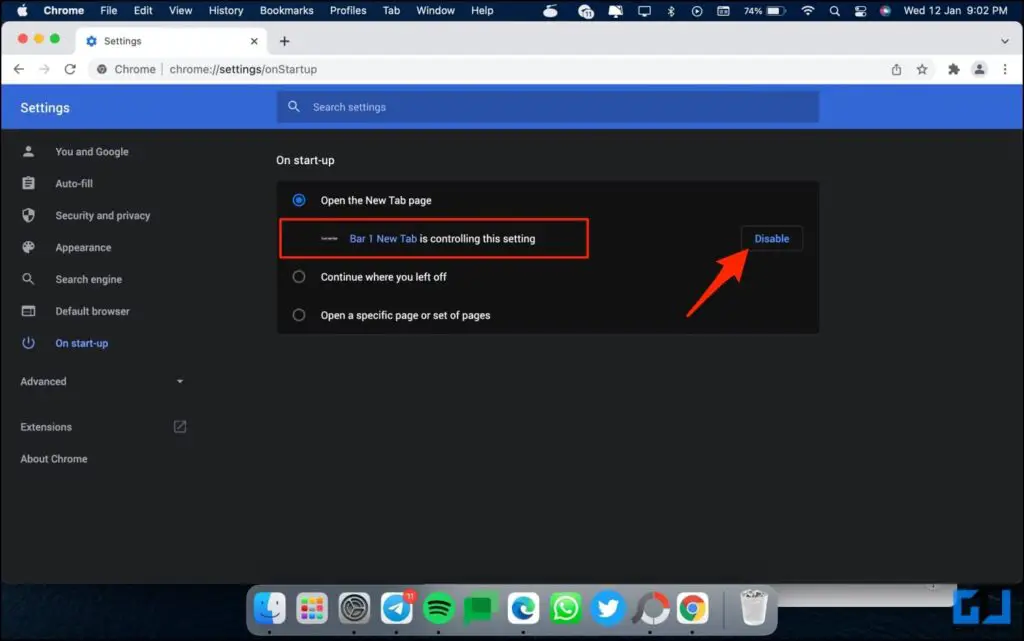 Step 4: Click on Disable to restore your default new tab page.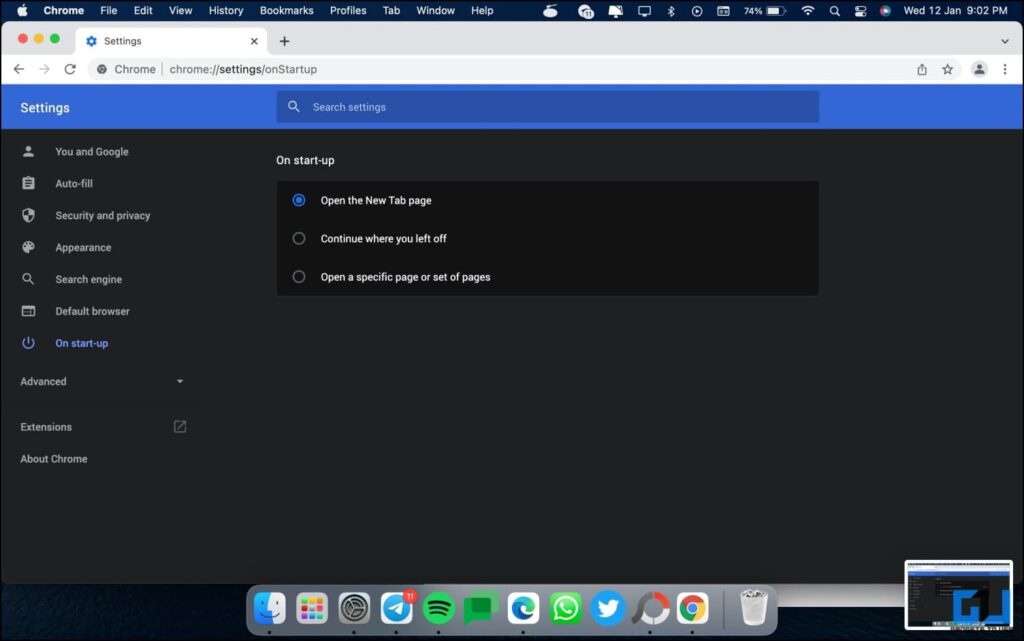 Bar1 New Tab will now be removed from your browser. The start-up setting will revert to "Open the new tab page."
Microsoft Edge: You'll find it in Settings > Start, home, and new tabs.
Safari: Click on Safari > Preferences in the menubar. Then, go to General and revert the new tab settings.
2. Remove QSearch Search Engine from Mac
The Bar1 Tab also alters your search engine to replace it with something like QSearch. It can not only read what you search but also manipulate or show ads in the results. Here's how you can switch back to the Google search engine:
Step 1: Open Settings in your Chrome browser.
Step 2: Go to the Search Engine tab.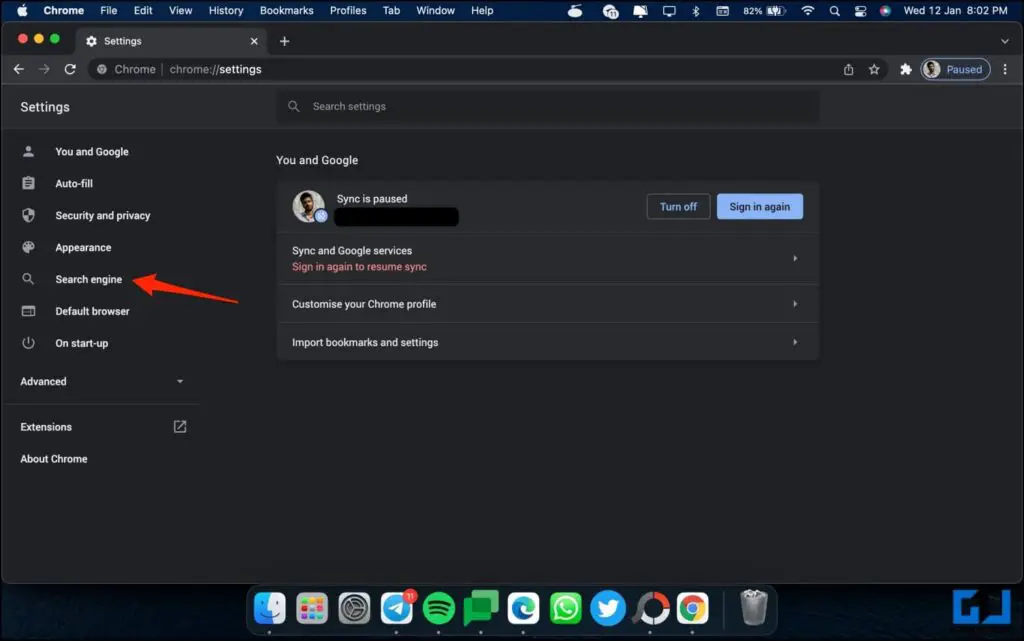 Step 3: Click the drop-down menu next to "Search engine used in the address bar."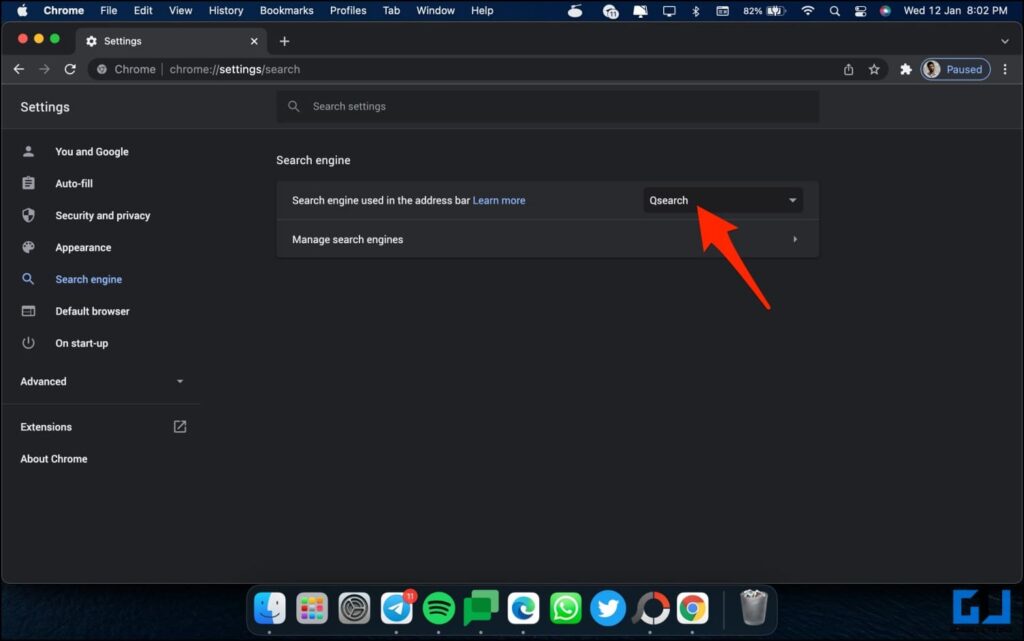 Step 4: Change the search engine from QSearch to Google.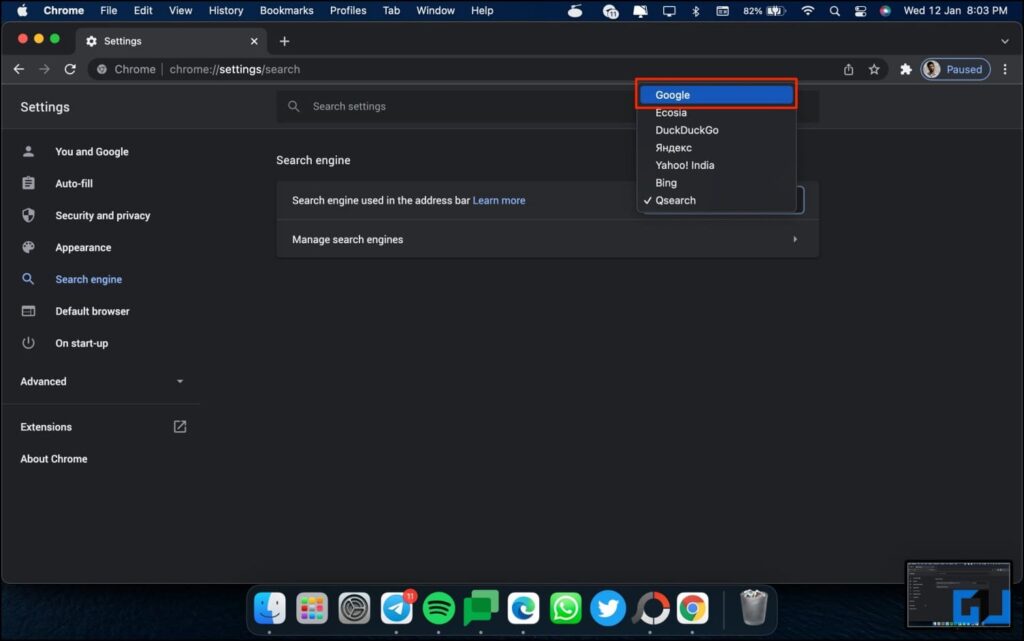 Step 5: Now, click on Manage Search Engines.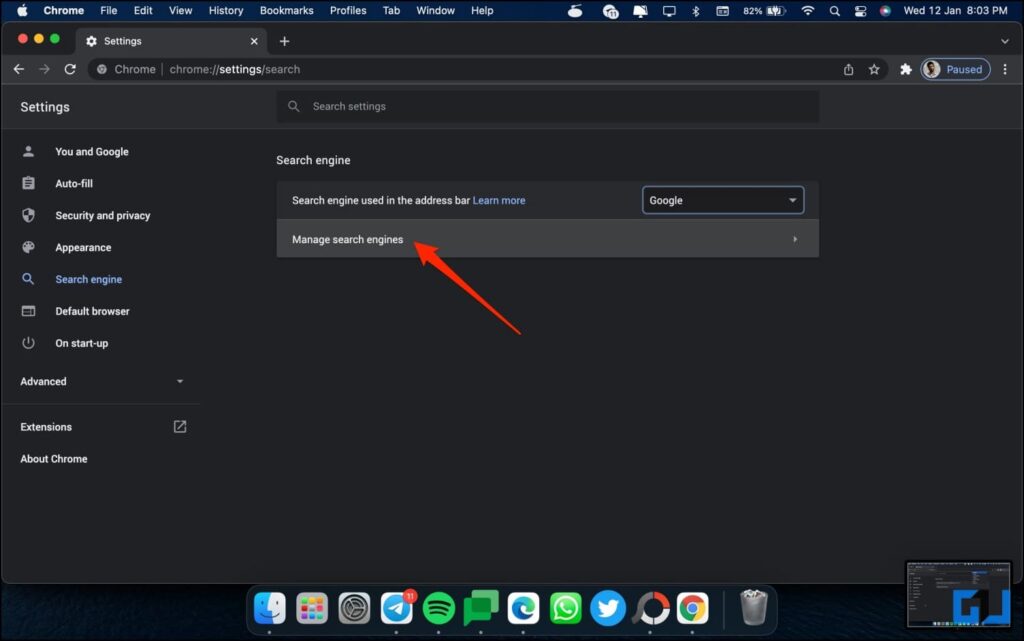 Step 6: Scroll down, tap three dots for QSearch and tap Delete.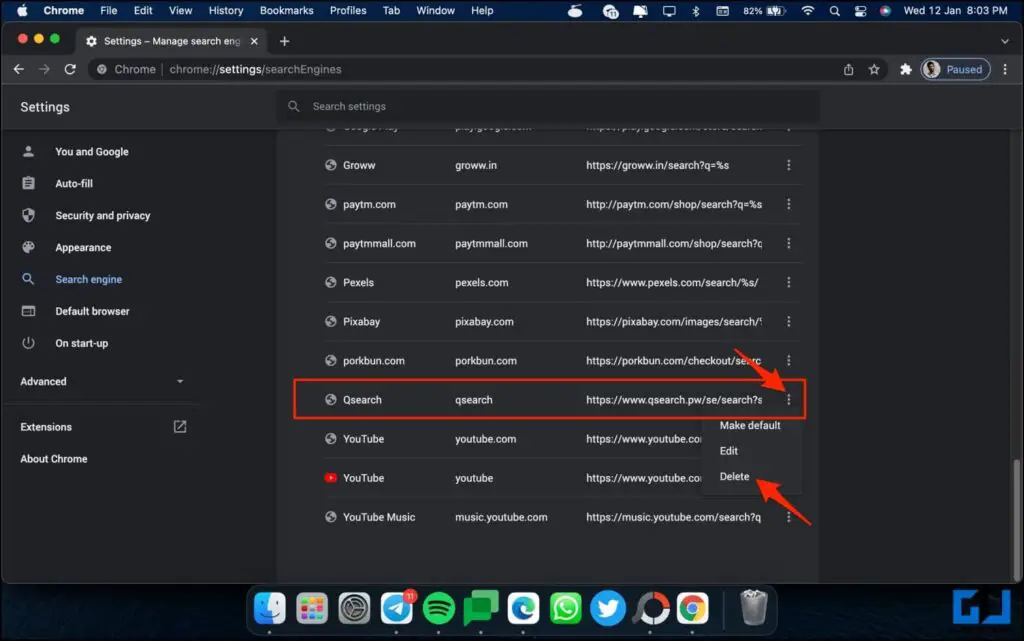 You have now successfully deleted the QSearch search engine from the browser on your Mac. All your searches will normally go through Google (or any other search engine you wish to use).
Microsoft Edge: You can find it in Settings > Privacy, Search, and Services > under Address bar and search.
Safari: You need to go to Safari > Preferences > Search and change the search engine.
3. Uninstall the Bar1 New Tab Extension
Bar1 New Tab integrates with Google Chrome or Edge on Mac by installing itself as an extension. So, make sure you remove the Bar1 Tab extension from the extensions page, as shown below.
Step 1: Click the three-dot menu in Chrome.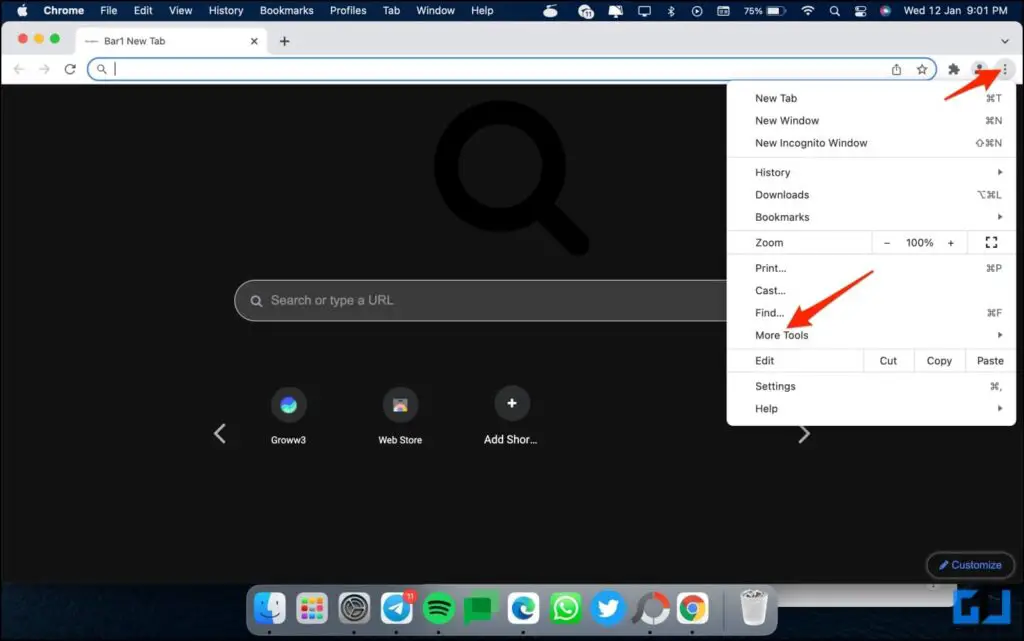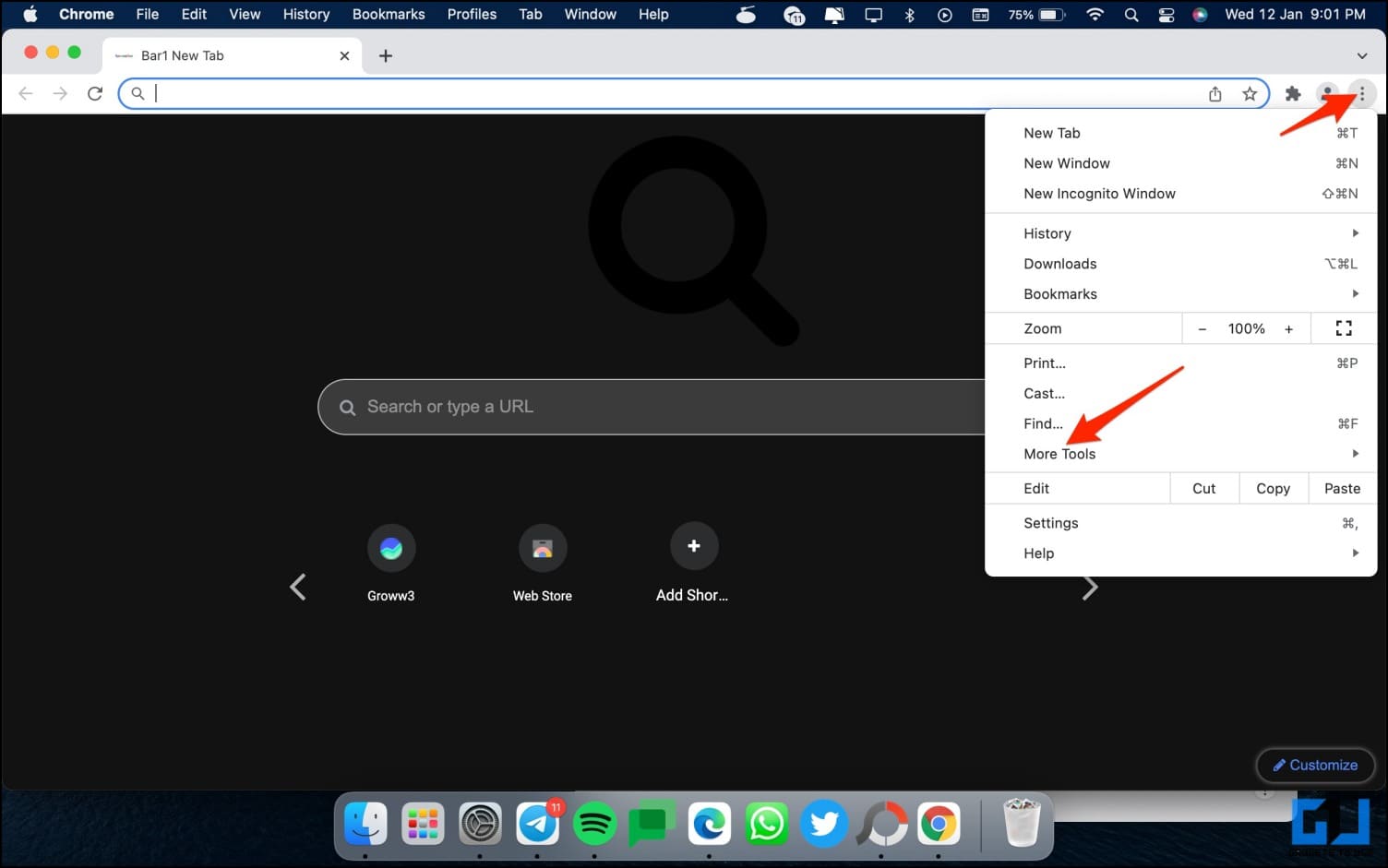 Step 2: Select More Tools > Extension.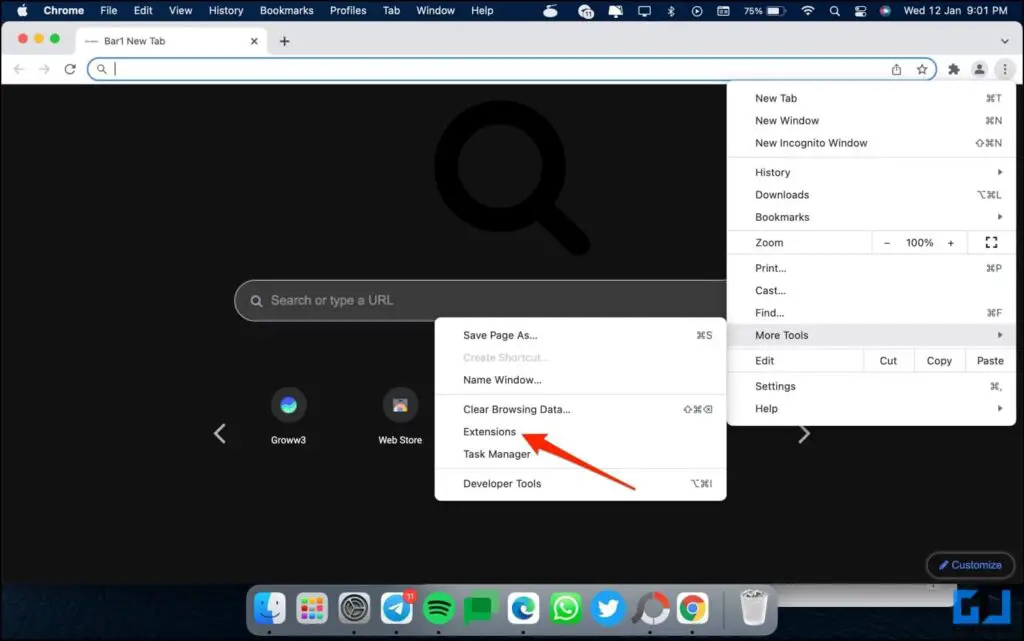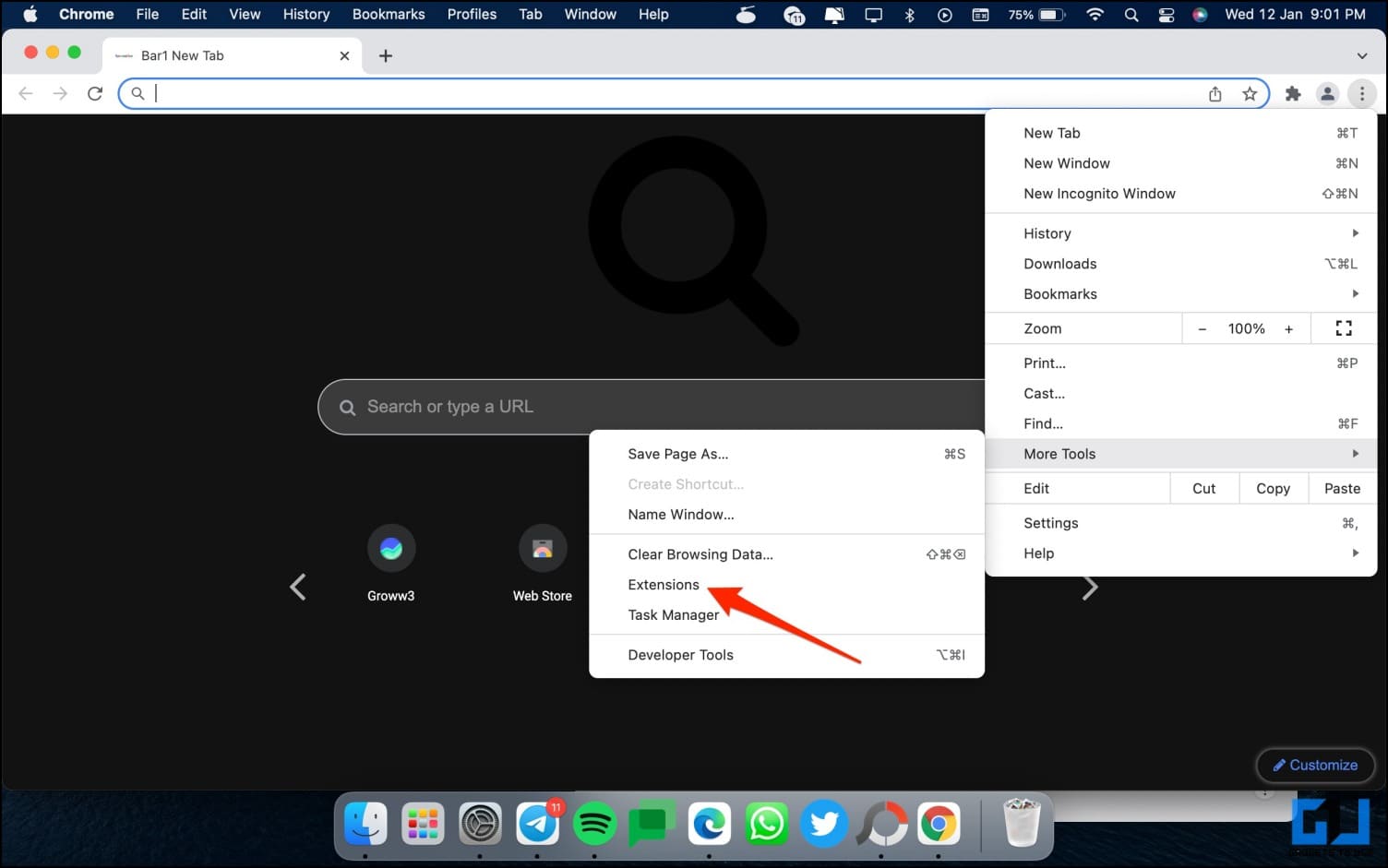 Step 3: On the extensions page, click Remove for the Bar1 New Tab extension.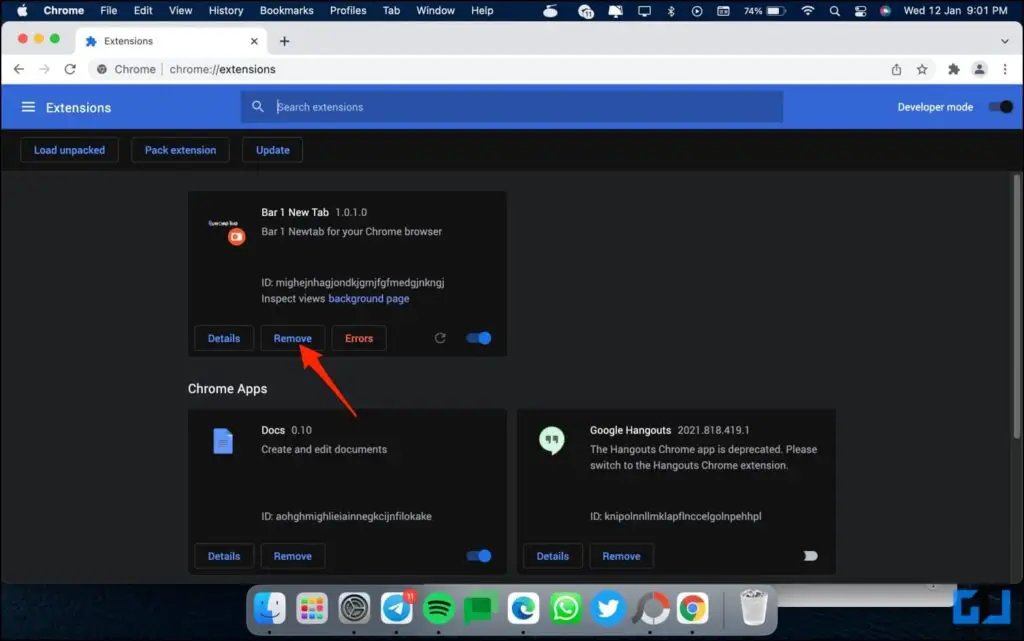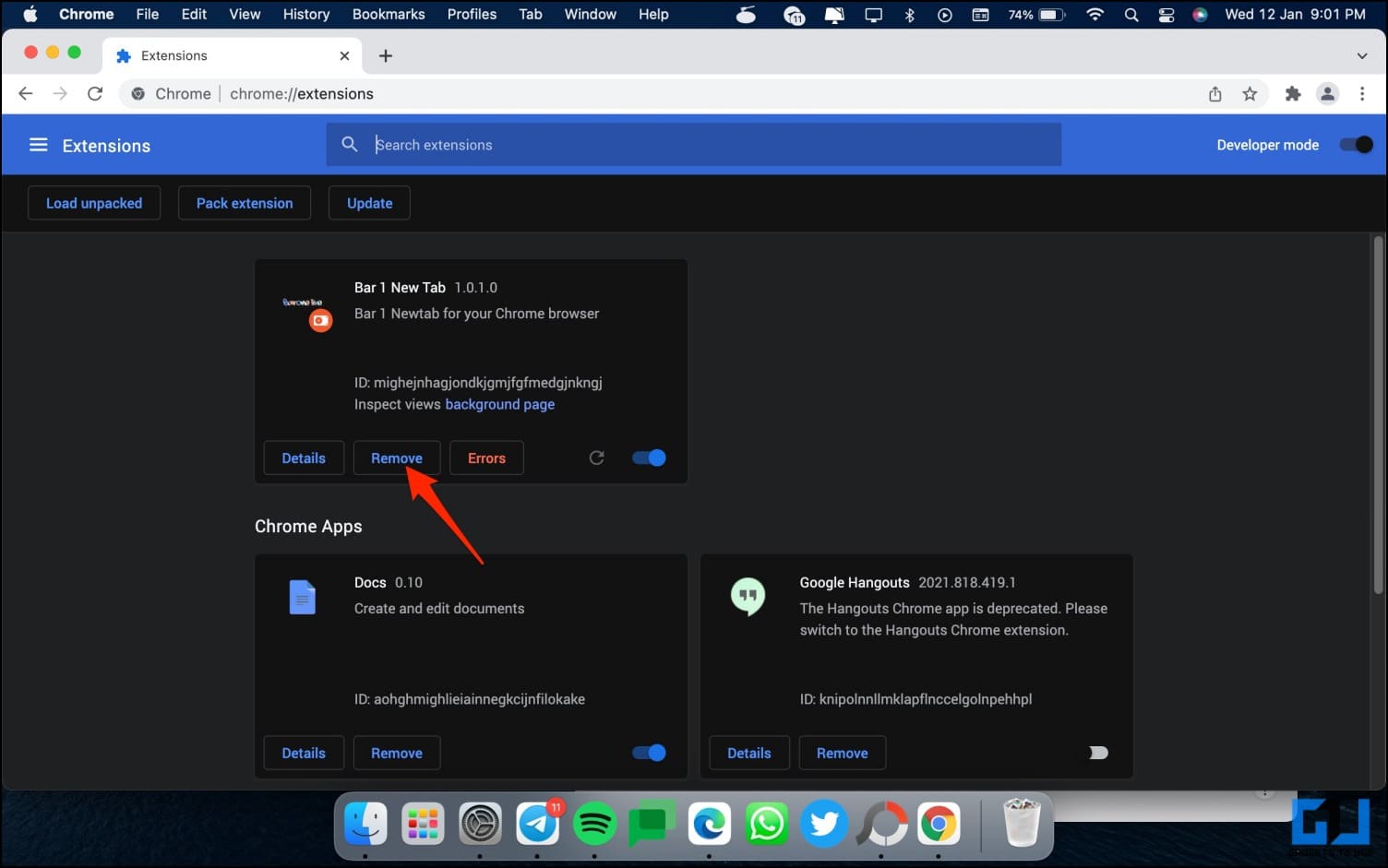 Step 4: Finally, click Remove again.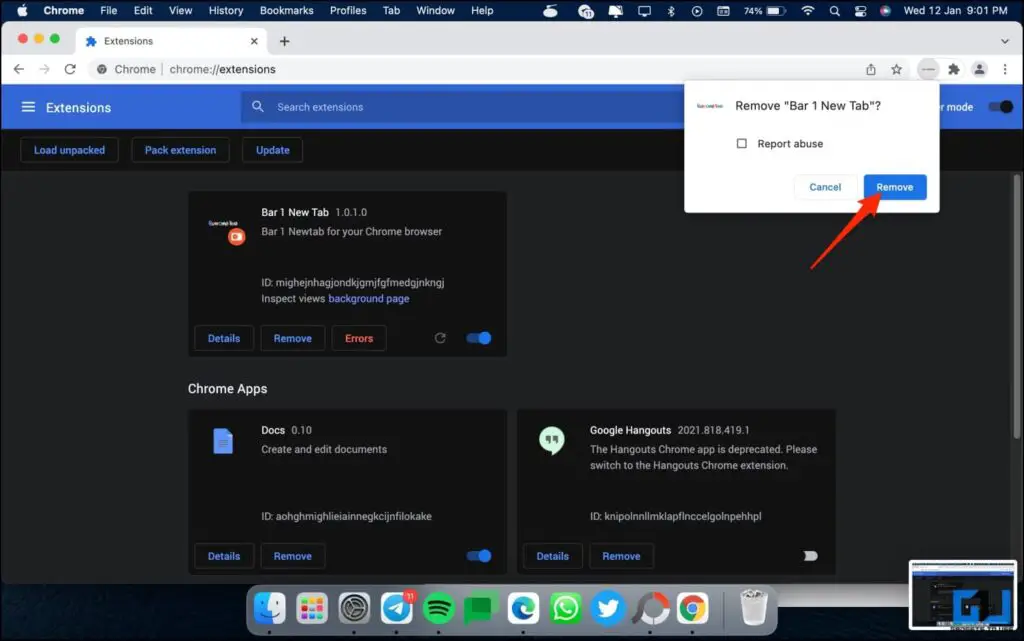 That's it. Bar1 New Tab hijacker is now uninstalled from your Chrome, Edge, or Safari browser on Mac.
Microsoft Edge: To remove extension, type and enter edge://extensions in address bar.
Safari: Go to Safari > Preferences > Extensions to uninstall the extension.
4. Reset Browser, Clear Cookies and Data
To ensure that there aren't any traces remaining, you can reset the browser and clear its data. Resetting the browser will revert the home page, new tab, and search engine settings to default. It will also disable all browser extensions and clear your cookie cache.
Step 1: Open the settings in Chrome.
Step 2: Select Advanced > Reset Settings from the sidebar at the left.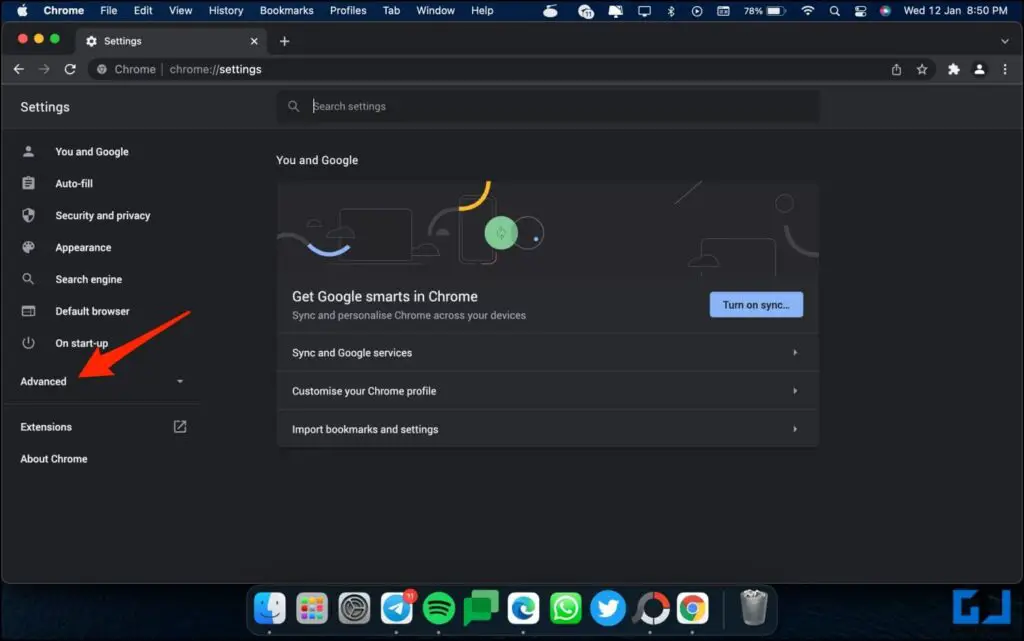 Step 3: On the next screen, tap Restore settings to their original defaults.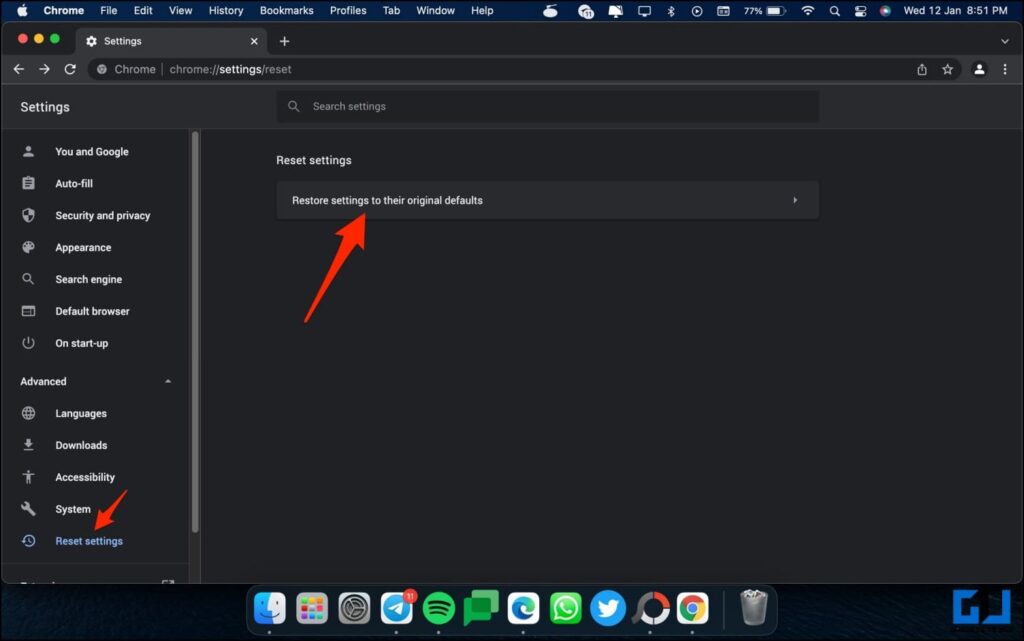 Step 4: Again, click on Reset Settings.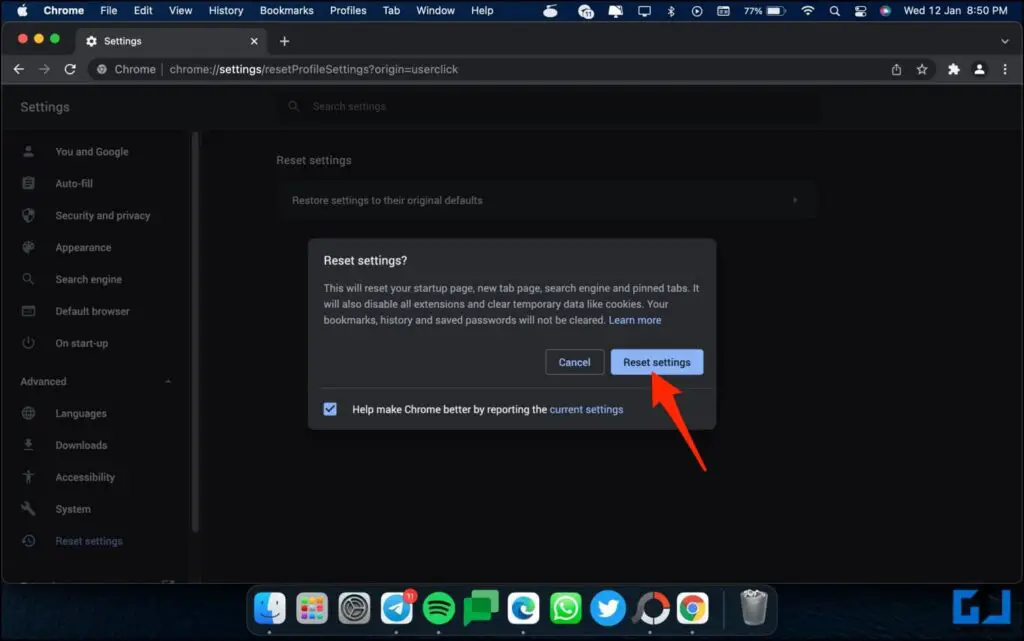 You can further clear the browsing data to start afresh. But before you do so, make sure all your browsing data, including passwords, bookmarks, and collections, are backed up with sync.
Step 1: In Chrome settings, head to Security and Privacy.
Step 2: Click on Clear browsing data.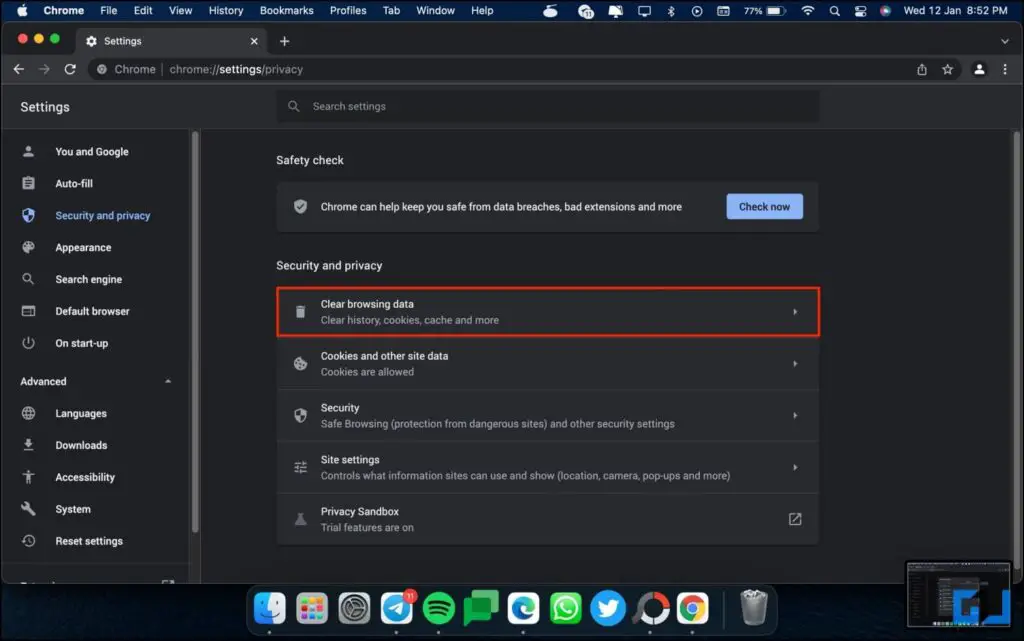 Step 3: Switch to the Advanced tab. Select all the data.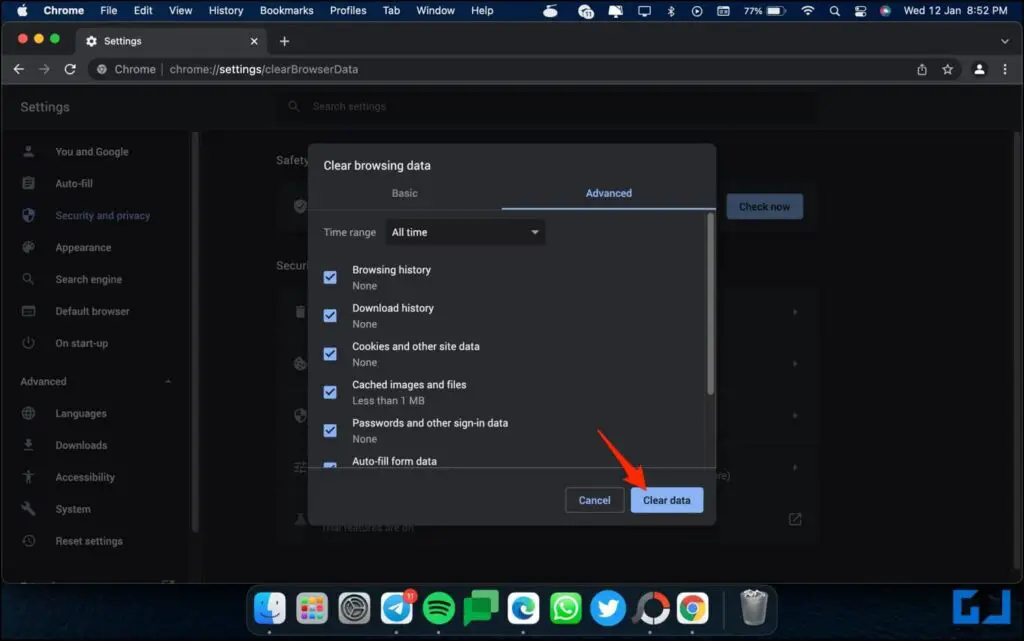 Step 4: Tap Clear Data. Confirm when prompted.
Microsoft Edge: To reset browser, go to

Settings

> Reset Settings > Reset settings to their default values.

Safari

: You'll have to clear cache, cookies, and website data seperately in Preferences > Advanced and Preferences > Privacy.
5. Run an Anti-Virus Scan on Mac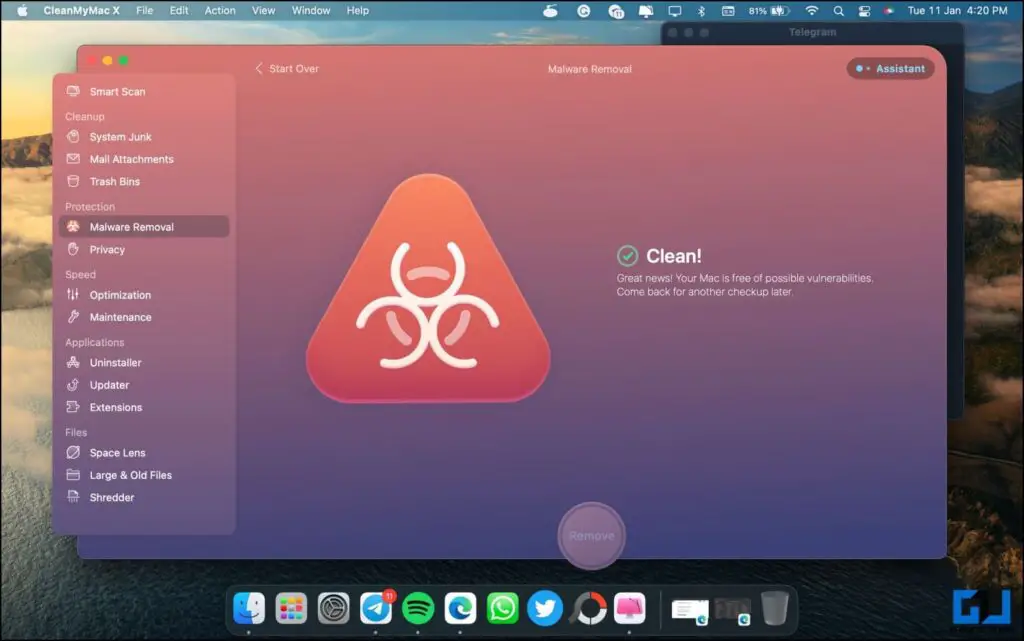 Lastly, it's important to run an antivirus scan on your machine. This is because we never know what other virus or malware came along with the file you downloaded. Or what other malicious program was bundled with the Bar 1 New Tab.
So, run a complete malware scan on your Mac machine. If you have CleanMyMacX, you can use its Malware Removal tool to check for and remove malicious files. If not, you can download Malwarebytes Antivirus for Mac on the device.
Wrapping Up
This was a quick guide on how you can permanently delete and remove the Bar1 New Tab hijacker from Chrome, Edge, Safari, or any other browser on your Mac. I hope this helps you get rid of the malicious tool on your Mac. Feel free to reach out for any related doubts or queries.