Microsoft's new Chromium-based Edge browser has improved a lot compared to the legacy version. But it still has its issues. Many people have complained of slow and sluggish experiences when browsing with Edge on Windows or Mac. This can be due to various reasons. In this article, we will show nine methods to fix Microsoft Edge is slow issue and improve your browsing speed.
Related | 8 Ways to Fix Slow Google Chrome on Win­dows 11 or Win­dows 10
Fix Microsoft Edge is Slow On Windows & Mac
Microsoft switched to Chromium code base for Edge in early 2020. This attracted a lot of users, thanks to the smoother experience while being light on system resources.
While the new Microsoft Edge is quite fast in general, you may face issues wherein it feels slow, laggy, or takes too much time to load everything. Thankfully, you can speed up Edge with some simple troubleshooting steps. Read on.
Method 1: Enable Sleeping Tabs
When enabled, Sleeping Tabs automatically puts your inactive tabs to sleep after a set duration. In the meanwhile, it prioritizes the tabs you're actively working on. You can resume your work anytime by clicking on the inactive tabs.
This helps save a lot of CPU and RAM resources and increases the performance of the Edge Browser. If your Edge browser feels slow, enable sleeping tabs using the steps below:
Step 1: To enable Sleeping tabs, Go to the Settings.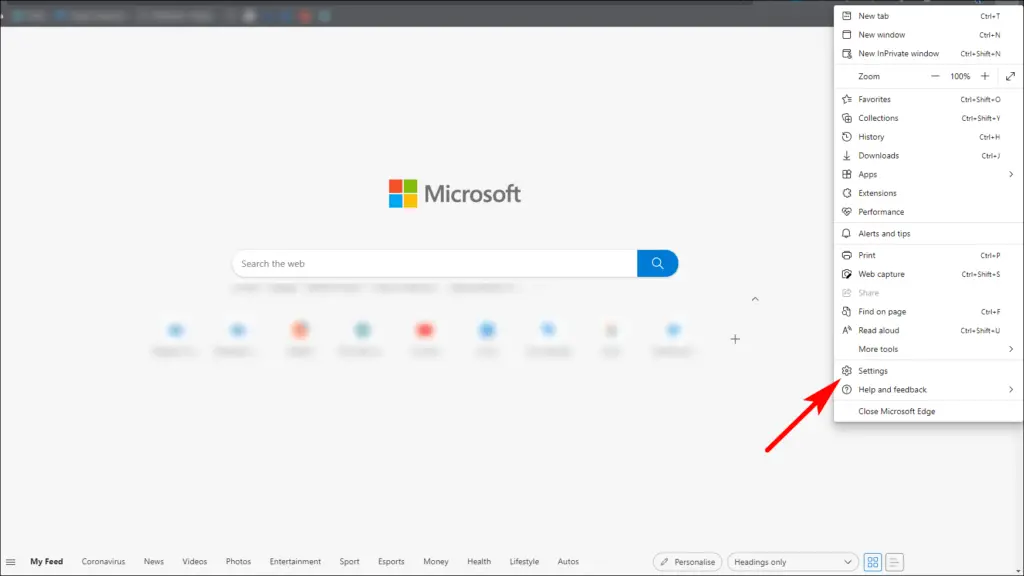 Step 2: Go to System and Performance and then Optimize Performance.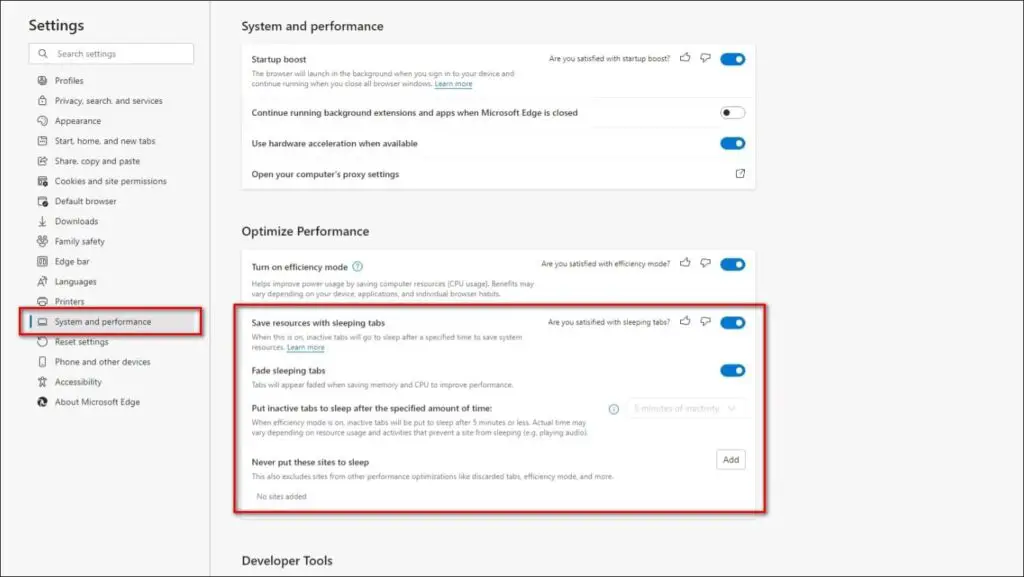 Step 3: Here, you will see the options to enable Sleeping tabs, add a timer to put tabs to sleep, and block any specific website.
Note: You cannot set a custom timer if the Efficiency mode is turned on. Furthermore, you can set Edge not to enable sleeping tabs for specific websites.
Method 2: Turn Off Efficiency Mode
Edge's Efficiency mode helps preserve your computer's resources and reduce power consumption while browsing. This helps in saving power but also results in slower browser performance.
If you're facing slow browser issues in Edge, you should turn off Efficiency mode. Instead, you can use sleeping windows without Efficiency mode.
Step 1: To turn off Efficiency mode, Go to the Settings.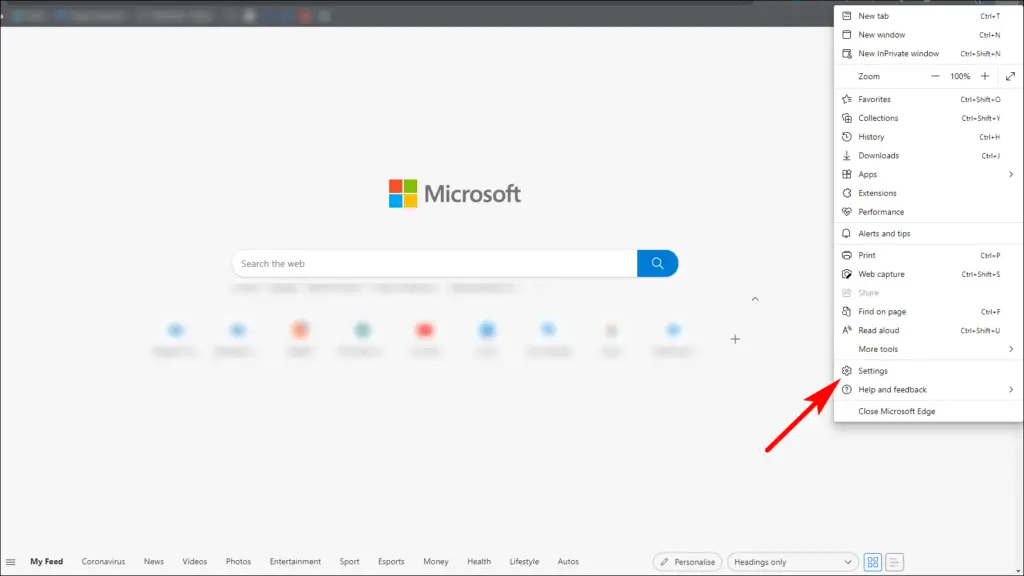 Step 2: Go to System and Performance, and then Optimize Performance.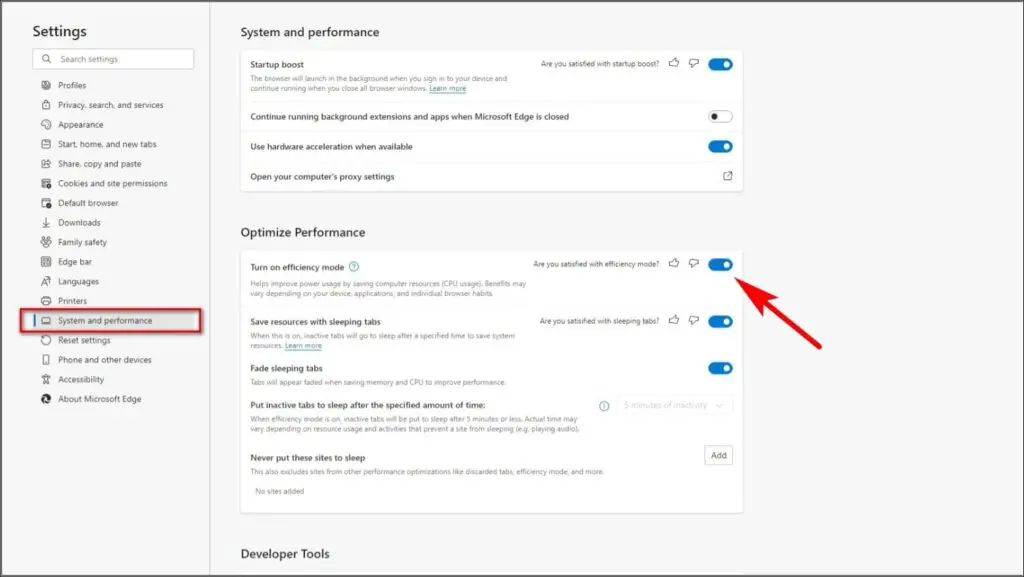 Step 3: Toggle the switch to turn off Efficiency Mode.
Method 3: Enable Startup Boost & Hardware acceleration
Startup boost helps to quickly launch the Edge browser when you open it. It will keep certain processes run in the background with minimal resources to launch Edge quickly. In contrast, hardware acceleration uses hardware resources to improve the performance of the browser.
Here's how to enable startup speed boost and hardware acceleration in Microsoft Edge: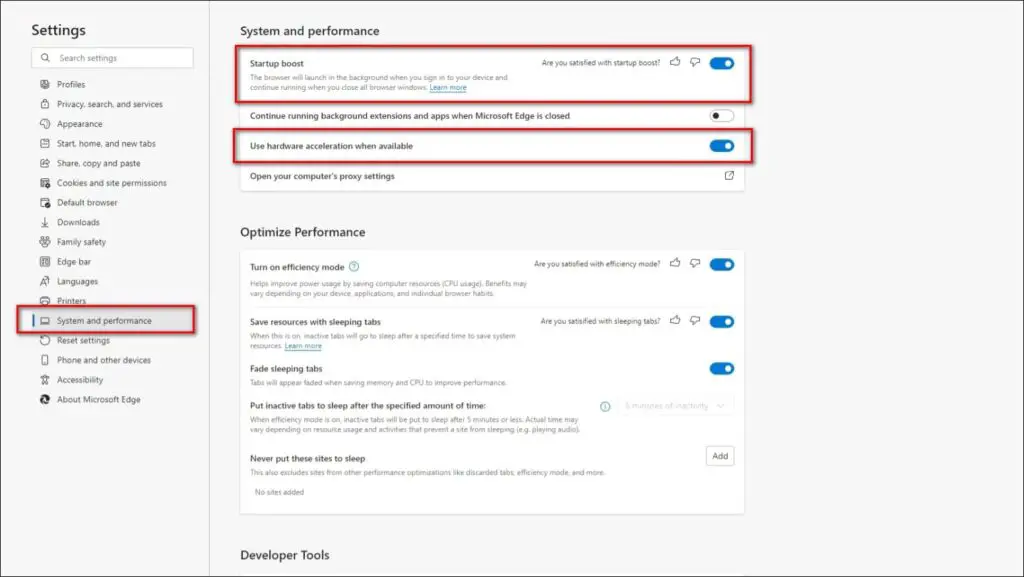 Step 1: Go to Edge Settings, click on System and Performance.
Step 2: On the top of the page, enable the toggle for Startup boost.
Step 3: Similarly, turn on the toggle for Hardware acceleration.
Method 4: Set Privacy Settings to Balanced
Microsoft Edge allows three different modes to control your privacy- Basic, Balanced, and Strict. The Strict mode will block all trackers. Hence, some sites may not work properly with this setting enabled and even break down.
So, we'll recommend using the Balanced option. It blocks trackers on the sites you visit but also allows a certain amount of ads them to perform properly.
Step 1: Go to Settings and then to Privacy, search, and services.
Step 2: Go to Tracking Prevention and select the Balanced option.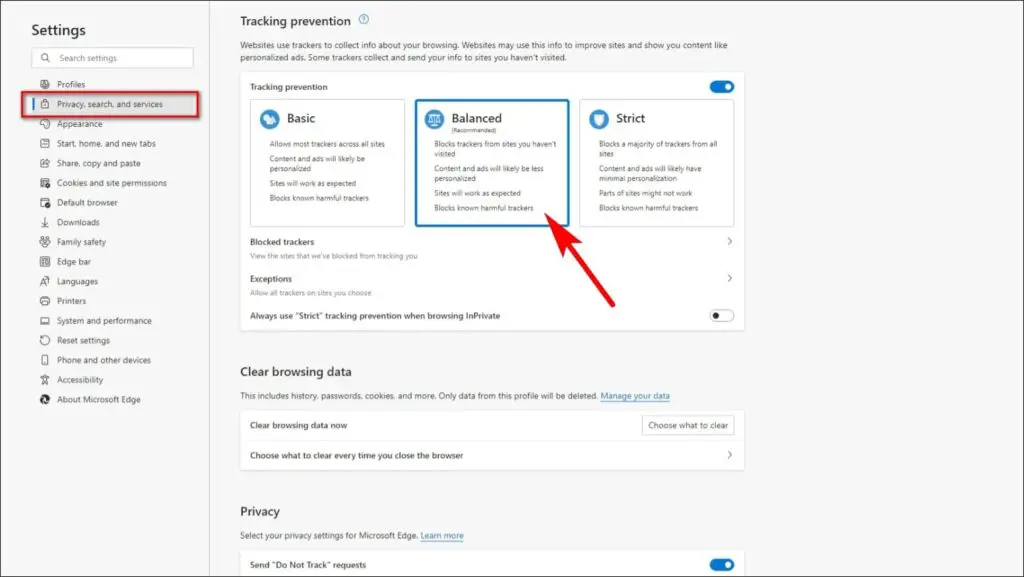 Step 3: On the same page, scroll down to Security.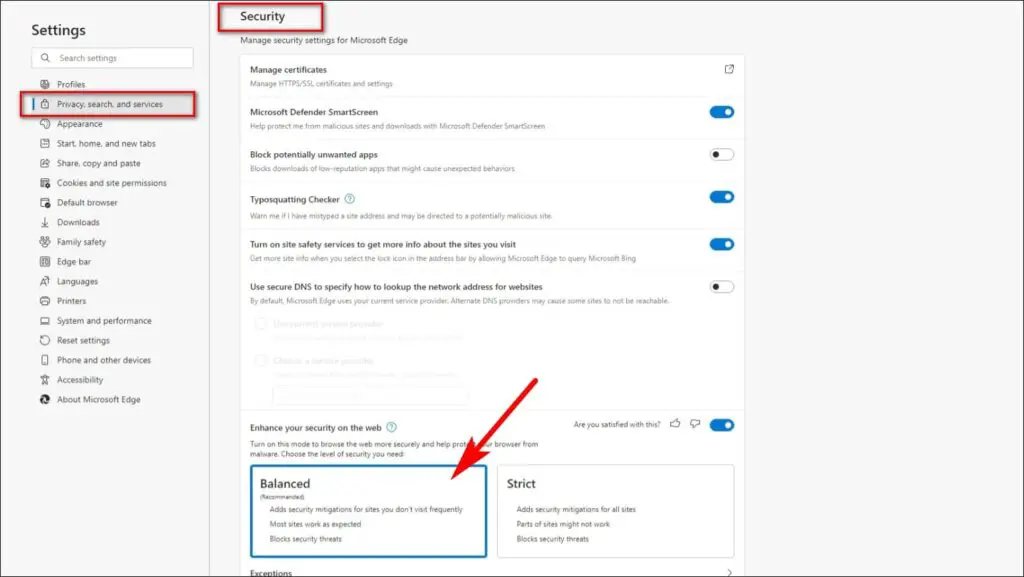 Step 4: Here, enable Enhance your security on the web and select Balanced.
Method 5: Repair Microsoft Edge on Windows
It is not uncommon for a browser to run into issues due to updates, unsafe websites, or other factors. Thankfully, Microsoft has a repair function for its apps that troubleshoots them and looks for possible issues. It will attempt to fix those issues and even re-download your browser if necessary.
Step 1: On your Windows PC, go to Settings, then Apps.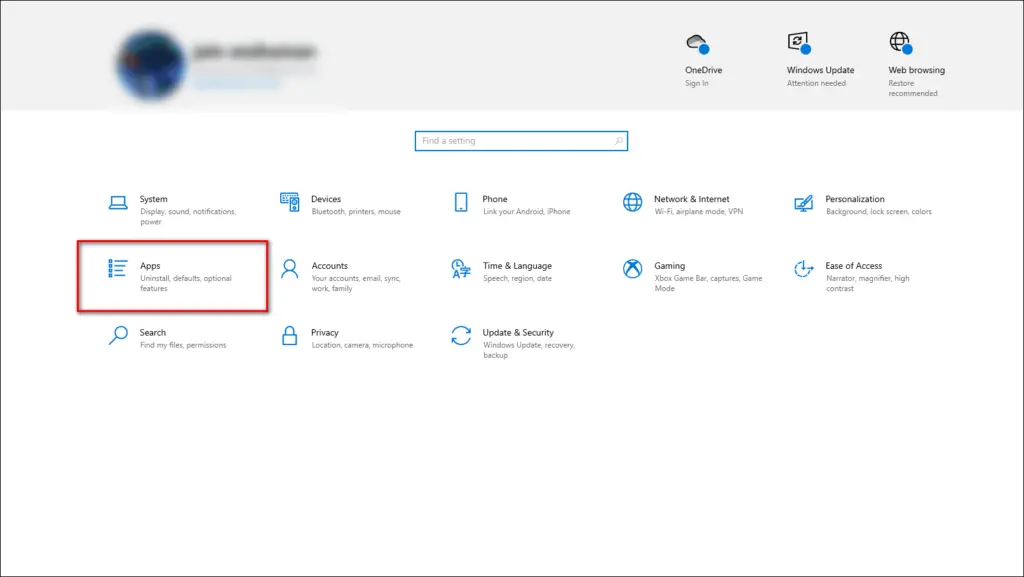 Step 2: Go to Apps and Features and scroll down to find the Microsoft Edge app.
Step 3: Click on it and then click Modify.
Step 4: You will see a window asking you to start the Repair process. Click on Repair.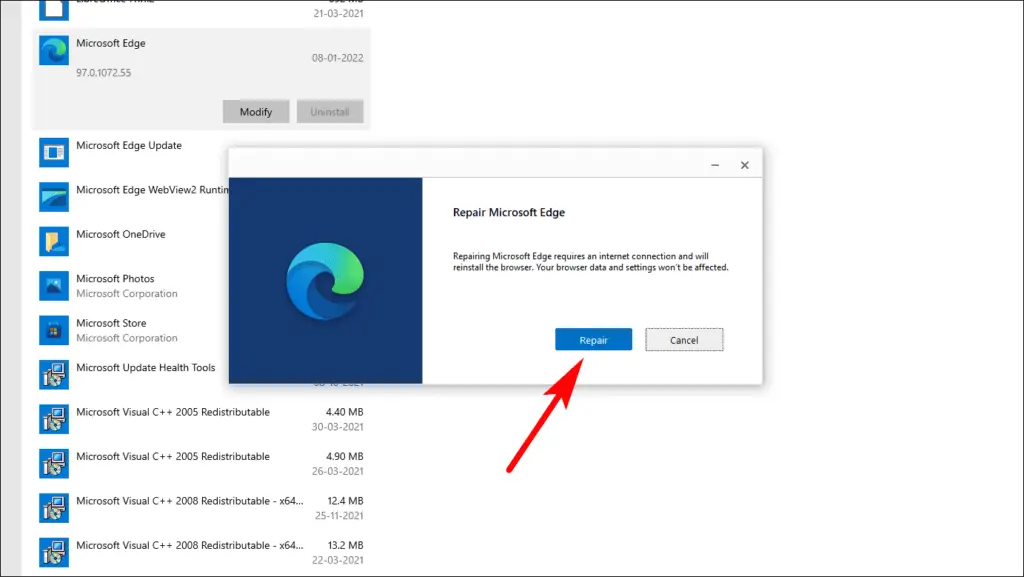 Once the process is complete, you should restart your PC and try using Edge.
Method 6: Disable Secure DNS and Proxy settings
DNS (Domain Name System) is used to look up domain names on the server. Secure DNS will look up website queries with encryption so they cannot be tracked. But it may cause issues with some sites that are not compatible.
If sites are not working properly in Edge, you can turn it off along with the Proxy settings, as shown below.
Step 1: Go to Settings and then to Privacy, search, and services.
Step 2: Scroll down to Security.
Step 3: Here, disable the option that says Use secure DNS to specify how to look up the network address for websites.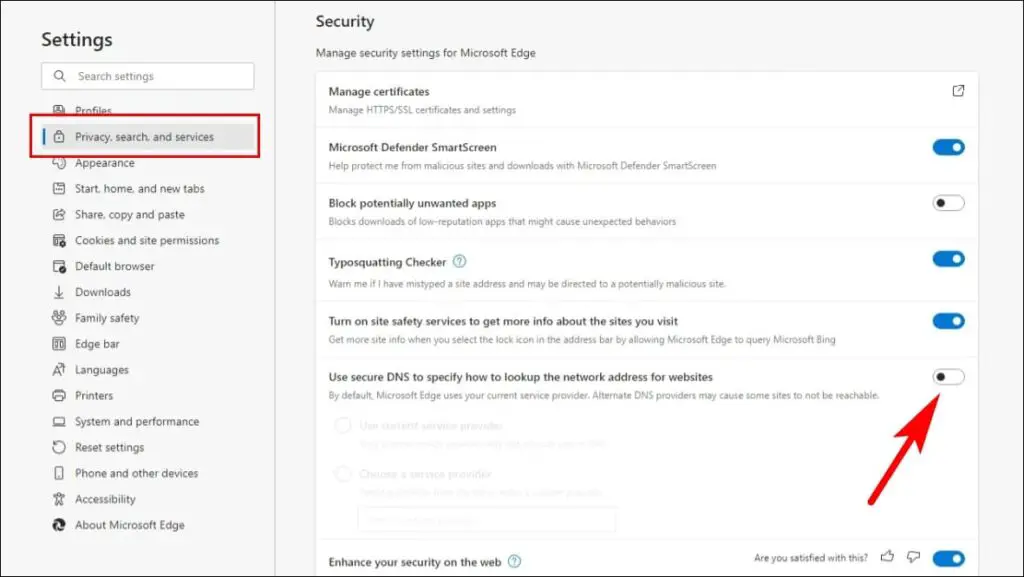 Step 4: Now, go to your Windows Settings and Network & Internet.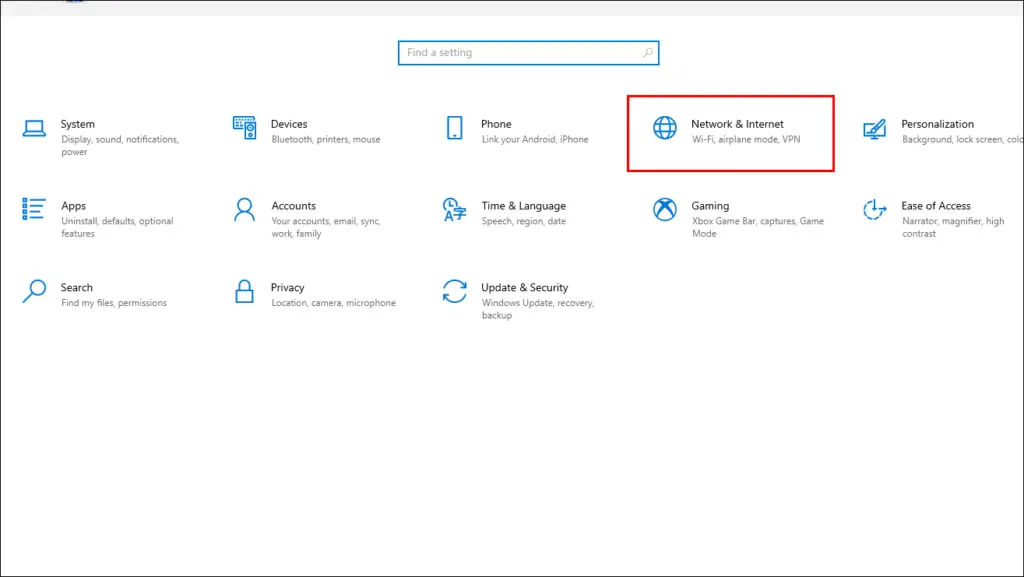 Step 5: Click on Proxy at the very end, And turn off Automatically detect Settings.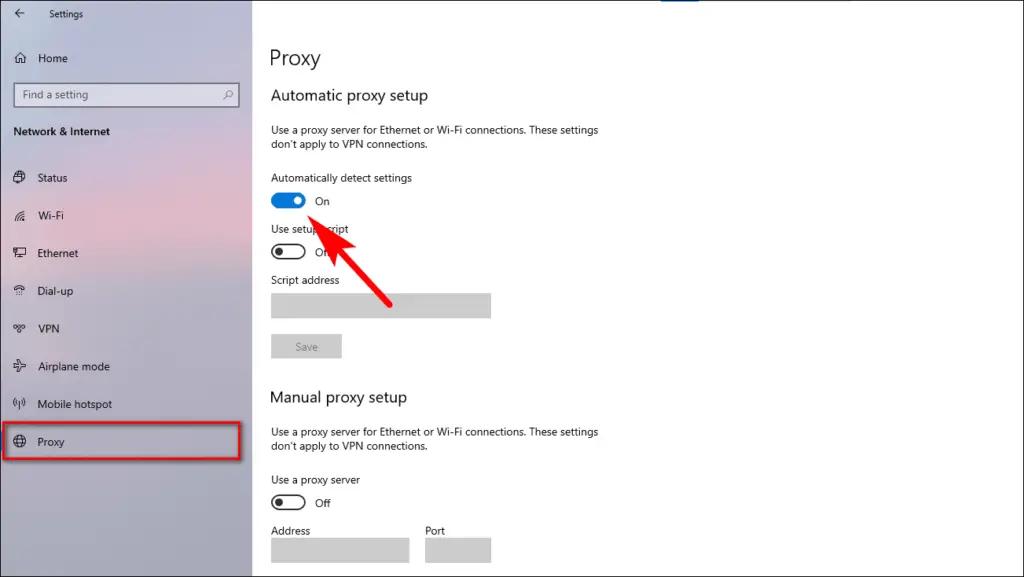 Method 7: Remove Unecessory & Suspicious Extensions
Extensions can enhance your browsing experience and can be quite handy. But too many extensions or malicious extensions can lead to slower performance, higher RAM usage, and slow startup. It is better to remove the ones you don't often use to free up system resources.
Step 1: Click on the three-dot menu at the top right-hand corner.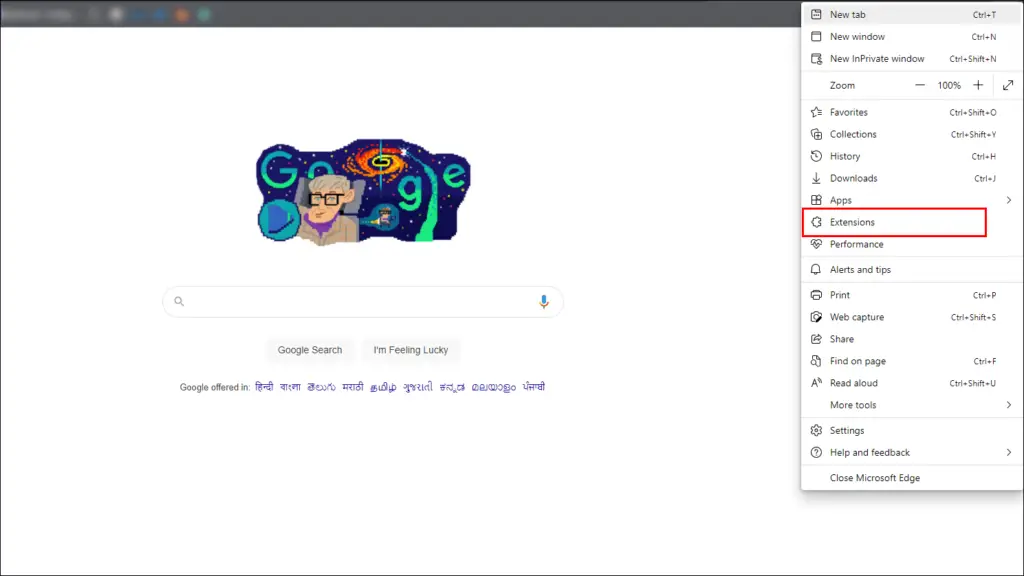 Step 2: Click on Extensions. Then, select Manage extensions.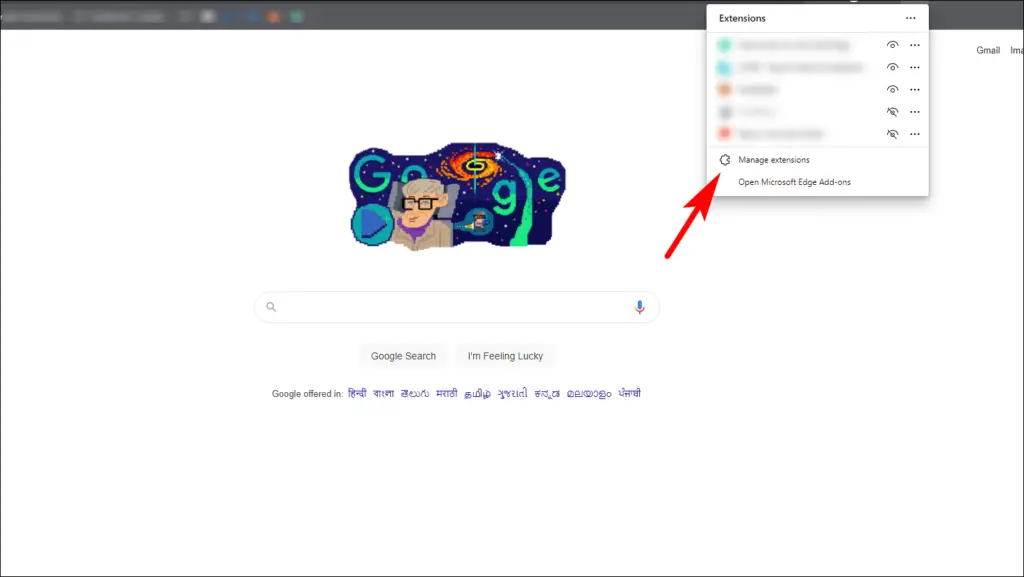 Step 3: Here you will be able to see all your installed extensions with options to disable or uninstall them.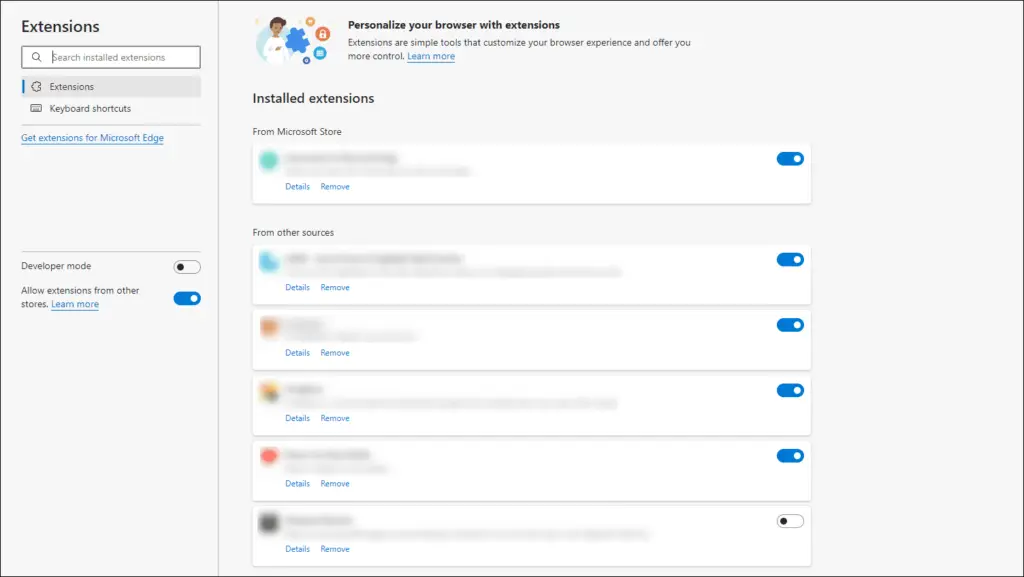 It is advised to remove all the extensions you no longer use, do not remember installing, or the ones that feel suspicious.
Related | 5 Ways to Find Fake, Malicious Extensions in Google Chrome
Method 8: Clear Edge Cache & Cookies
Cache and cookie data can end up taking a lot of resources over time especially if you browse different websites often. This ends up making the Edge browser slow and sluggish. Hence, you should delete cache and cookies from time to time.
Step 1: On edge browser, Press Ctrl + Shift + Delete. This will take you to a dialog box to select from a list of items that you can delete.
Step 2: Select Cookies and other site data and Cached images and files.
Step 3: Then choose All time on Time range and click on Clear now.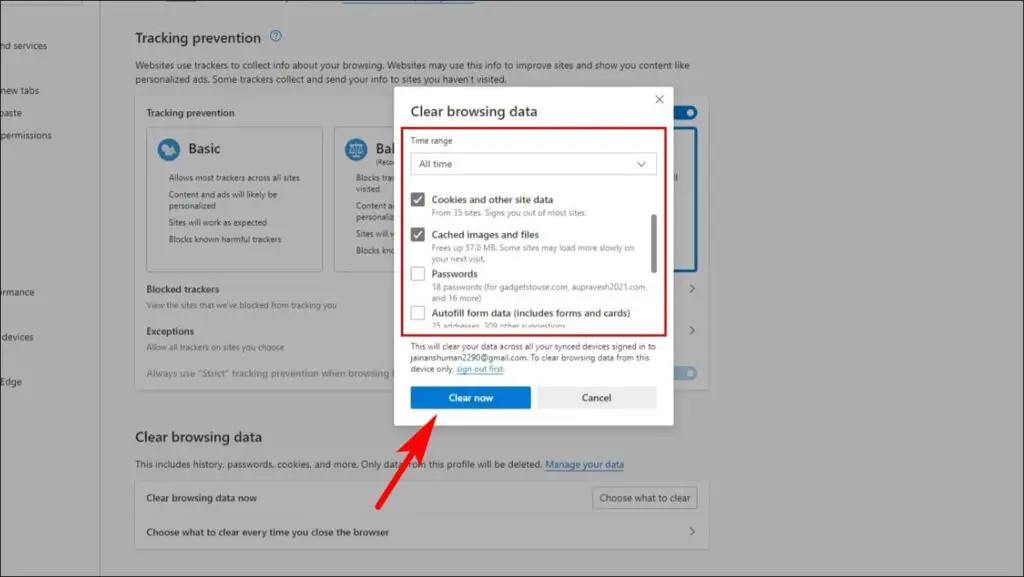 Alternatively, you can also choose to delete cache files and cookie data every time you close the browser.
Step 1: Go to Settings. Head over to Privacy, search, and services.
Step 2: Now click on Choose what to clear every time you close the browser from the Clear browsing data section.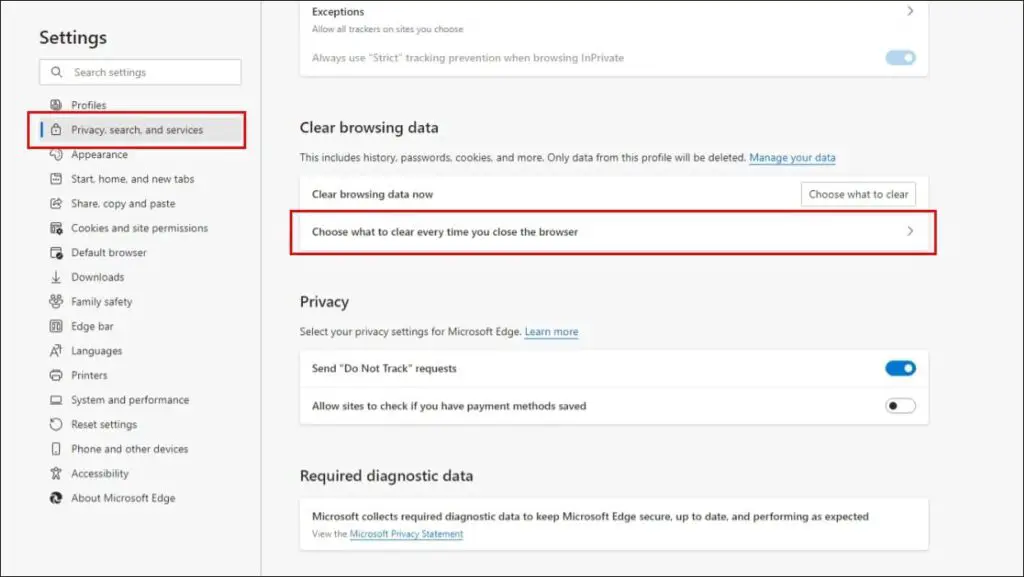 Step 3: on this page, you can toggle on the items you want to delete every time you close the Edge browser.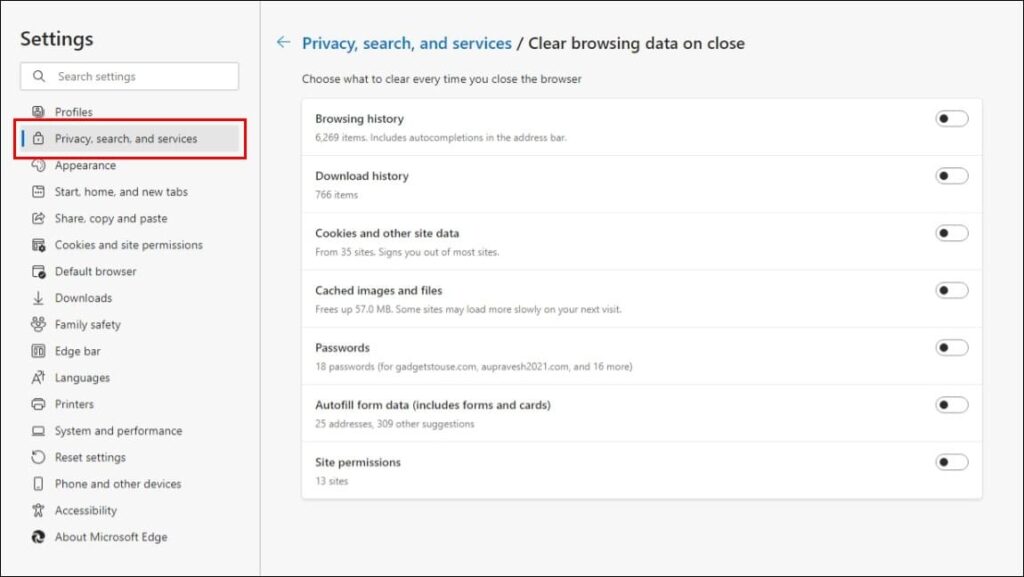 Method 9: Reset Edge browser
If nothing works and you're unable to track the issue, the best option would be to reset the browser. However, we recommend syncing your passwords and important bookmarks before doing so.
Step 1: Open Settings. Select Reset settings from the sidebar at the left
Step 2: Click on Reset settings to their default value.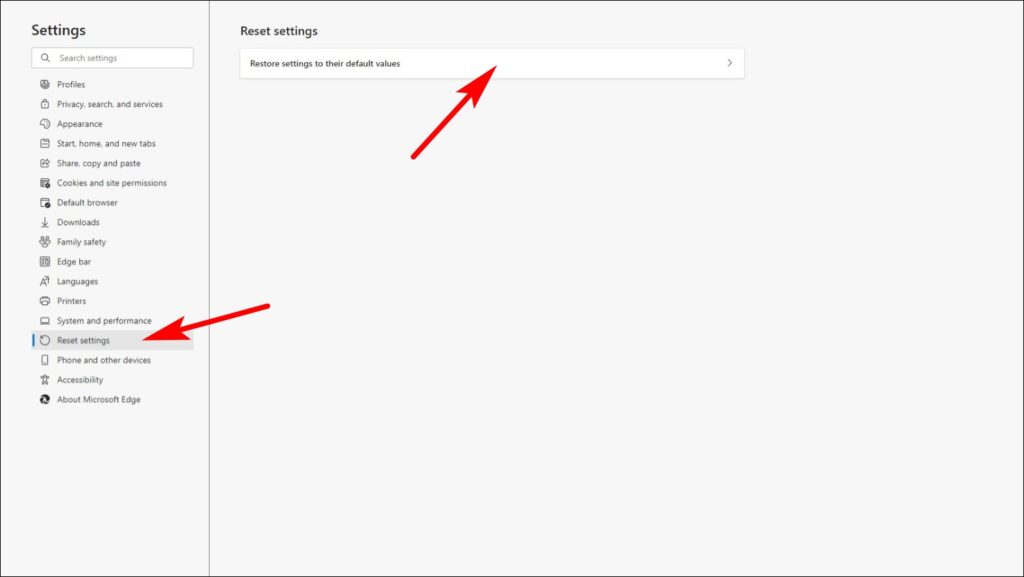 Step 3: A prompt will appear, warning you that all your data will be lost. Click on Reset.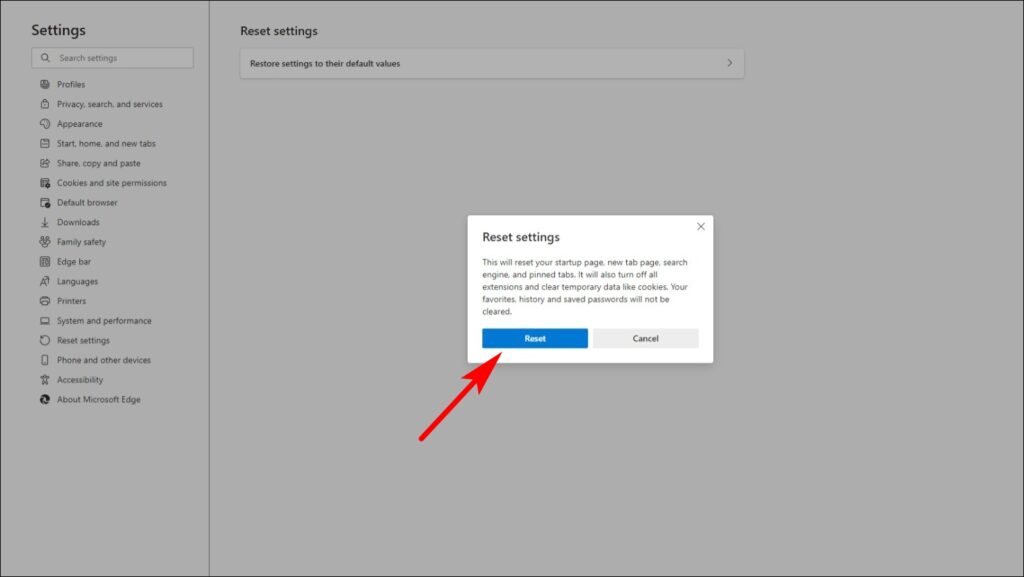 Bonus- Test Performance Of Edge Browser
You can run certain benchmarks like Browserbench to test the current performance of your browser. Sometimes the sites may also be the cause of the issue, so you can use this benchmark to test out the performance and responsiveness of your browser.
Step 1: To run the benchmark, go to browserbench.org in a new tab.
Step 2: Select Speedometer to test the responsiveness of your browser.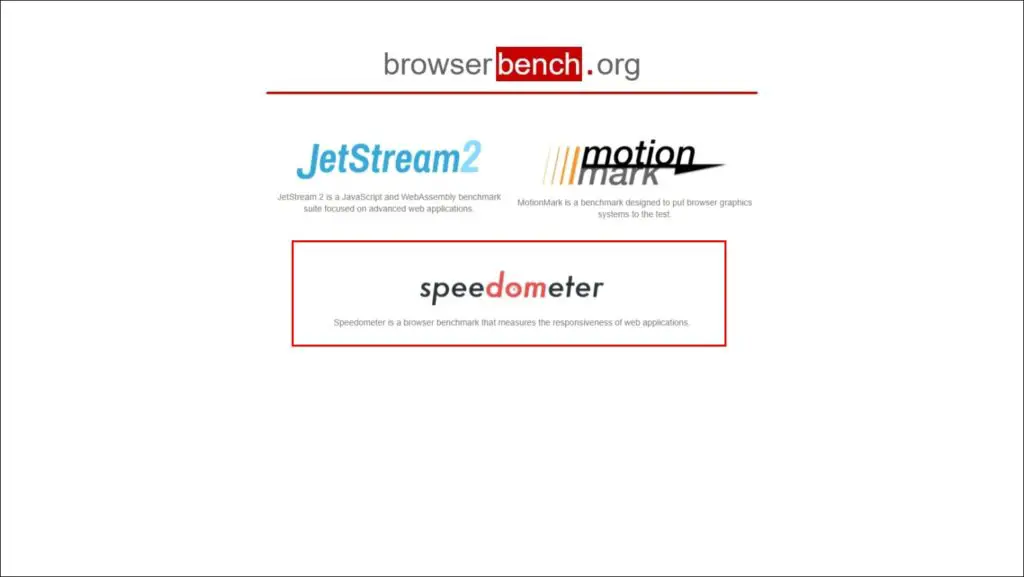 Step 3: Click Start test to start the process. Once completed, it will show you how your browser performed.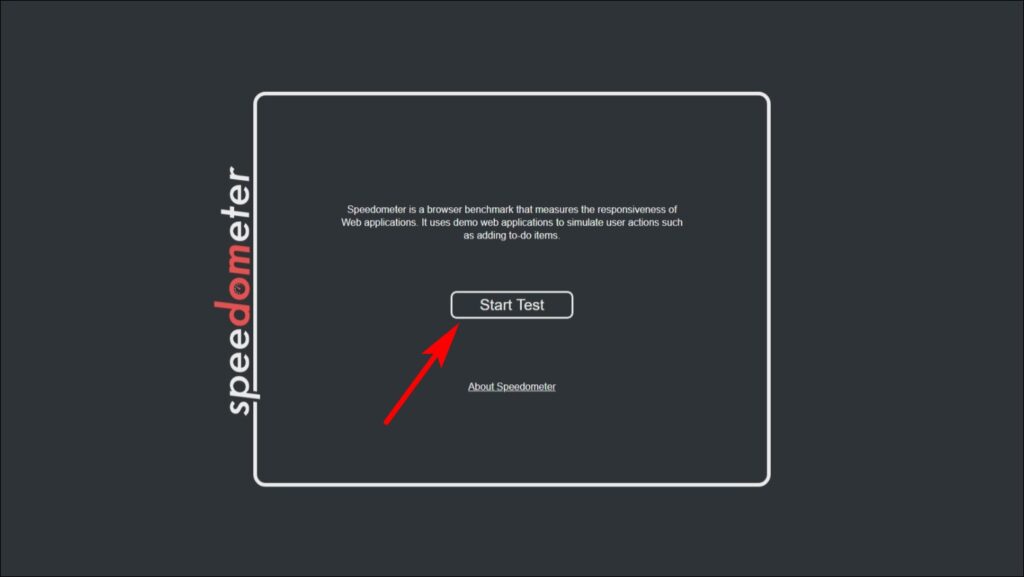 Related | 3 Ways to Remove PWA from Microsoft Edge (Windows, Mac)
(Resolved) Microsoft Edge Feels Slow
We hope this helps you get rid of the slow or sluggish feel while using the Microsoft Edge browser on your PC. Microsoft is constantly improving Edge by adding new features like the Startup boost, Sleeping tabs, and other performance tweaks while getting rid of bugs at the same time. Anyways, are you facing any other issues with Edge? Let us know in the comments.