Internet is transitioning to Web 3.0, which will add blockchain-related enhancements, cryptocurrency payments, and more focus on user privacy. Web browsers will be our primary way to experience and communicate with decentralized websites and apps. However, current web browsers do not support these features. So if you are looking for a Web 3-based browser, we will take you through the list of top Web 3.0 browsers available to download right now.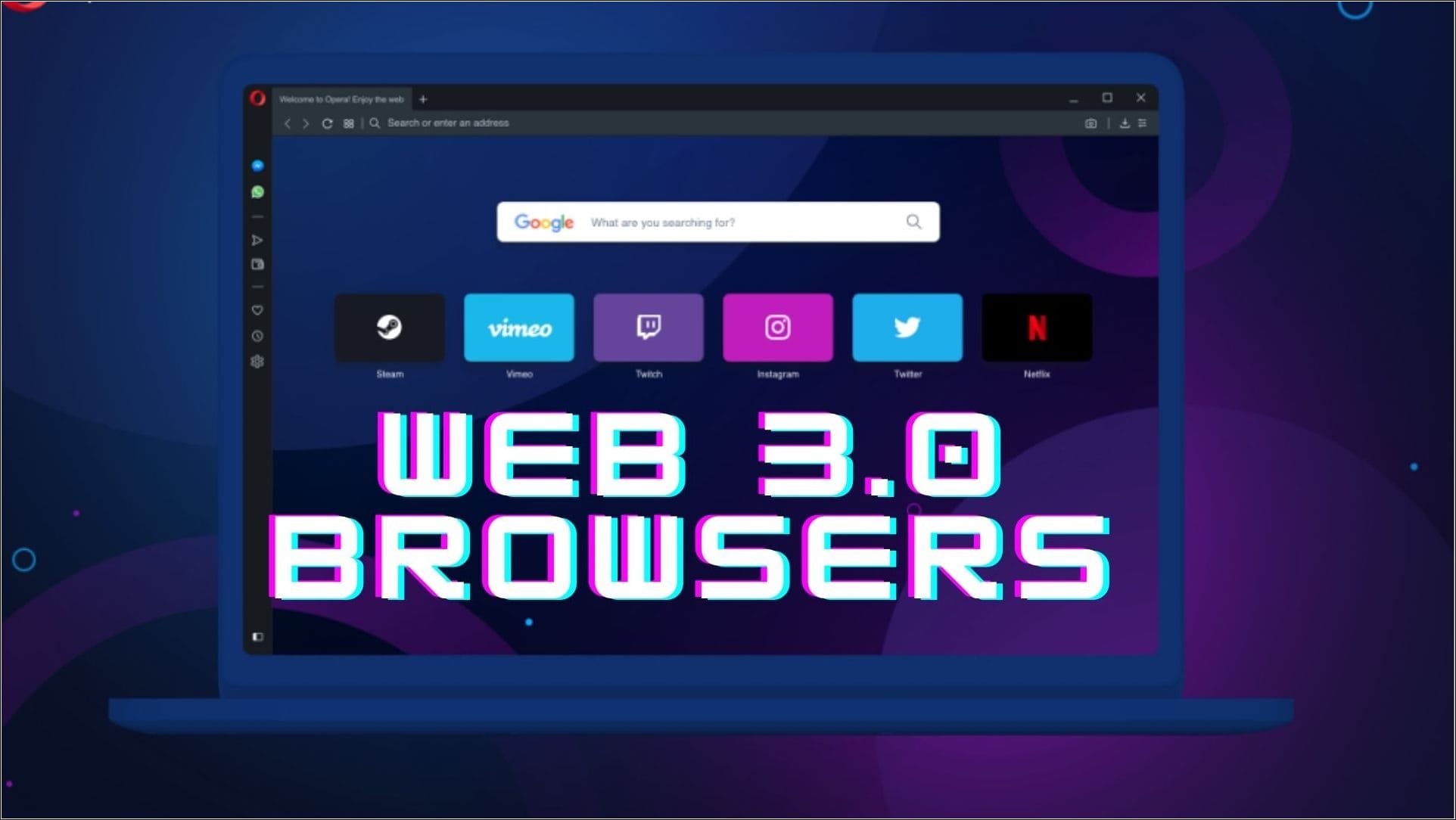 Related | Web 3.0 Simplified- What is it? How Will it Affect You?
What is a Web3 Browser?
Web 3.0 browsers are not that different from the current web browsers except for some additions and integrations to handle Web 3 services and protocols. This will allow browsers to open decentralized apps or websites hosted on a peer-to-peer network.
Since decentralization is at the heart of web 3, these browsers should emphasize user privacy and confidentiality. They should also come with a crypto wallet to allow users to receive, send or swap their cryptocurrencies and sign in to web 3 websites. These wallets will also allow users to store their cryptocurrency and non-fungible tokens.
Best Web 3.0 Browsers & Their Features
Web 3.0 browsers will allow you to browse the decentralized web, focus on user privacy, integrate cryptocurrency and provide faster browsing. In this article, we will look at the top five Web 3 browsers that will let you experience the new web and its features.
1. Brave Browser

Brave is a popular web browser known for its fast browsing experience and ad blocker. It has more than 25 million active users.
Being one of the major browsers in the list heading toward Web 3.0, it recently added blockchain integration and has its cryptocurrency called BAT. It also supports crypto wallets and integrates a P2P file hosting solution.
Let us see the Web 3.0 features Brave comes equipped with below.
BAT Token and Watch to Earn Ads

Brave features their cryptocurrency called BAT (Basic Attention Token). This is an Ethereum-based token. Brave emphasizes privacy but allows users to watch some ads to earn BAT tokens. Brave will track how much attention is paid to the content and, based on that, will feature targeted ads to the user.
This system helps the Advertiser, Publisher, and user. All this happens within the user's device, so no data is collected.
Brave Wallet

The Brave wallet provides several features like swapping, asset transfer, and live market graphs. It currently supports the Ethereum blockchain network. Users can import their Metamask wallet to Brave wallet and buy crypto directly with cash.
As of now, it is still in its Beta stage. The Brave wallet will soon add support for holding NFT and NFT transfers, multiple blockchain support, and interaction with Dapps along with a mobile version.
Interplanetary File System (IPFS)
Brave recently added IPFS, which is a decentralized file-hosting solution. IPFS stands for InterPlanetary File System which allows peer-to-peer file hosting without worrying about any attacks or server-down issues. It is pretty similar to Bit Torrent file hosting.
Here's how to enable IPFS in Chrome, Brave, and Firefox browsers.
Download Brave Browser: Android | iOS | PC
2. Osiris Browser

Osiris is a blockchain-based browser that emphasizes easy access to decentralized apps and acts as a link between different blockchains. It comes with all the basic functions, clean and easy-to-use interface, and focuses on privacy.
Osiris also supports IPFS file hosting like Brave browser. It is the world's first web browser to work on its blockchain network. Let us look at the Web 3 features Osiris brings to the table:
Metawallet

Osiris browser comes with its unique crypto wallet called Metawallet. Not to be confused with the Metamask wallet, this wallet is embedded in the browser and is only available on Osiris.
The main advantage of Metawallet is that it acts as a layer 2 solution, allowing faster transaction speeds. It will also act as a link between different blockchains- all this without excessive transaction fees. It currently supports ETH, TRX, and ACE, with DOT and BSC coming soon.
Osiris Armor
Osiris armor is an in-built ad blocker that blocks intrusive ads on websites and YouTube videos. It will block all data collection and tracking scripts present in cookies. You can see all the ads and cookies it has blocked so far- the implementation works well and helps improve privacy.
dApp Store Support

Osiris features optimized support for dAppstore. This is a marketplace where you can easily find and access various decentralized apps and projects. This integration with the Osiris browser allows these projects to reach a wider audience. It allows easier access while eliminating any security threats and issues.
Download Osiris Browser: Android | iOS | PC
3. Opera Browser

Opera is a familiar name in web browsers. It is fast and helps save a lot of data which is why it has a very large user base. It also comes with a built-in ad blocker and personalized browsing that helps provide a better and tailored browsing experience.
Opera recently added Web 3.0 support along with a VPN, multi-network crypto wallet, and dApp support. Let's look at some of its features below:
Multi-Network Wallet

Opera Web 3 comes with a built-in crypto wallet that can store and swap tokens and cryptocurrencies. This wallet will act as your online identity on decentralized platforms where you can link your wallet address to sign in.
Currently, this wallet supports networks like ETH, TRX, and CBK. Support for more networks will be added in the coming time.
The private keys of your Opera wallet will be stored on your smartphone, so your smartphone will act as a hardware wallet for your multi-wallet. You will need these private keys to access your Opera wallet and sign in for transactions.
Decentralized Web and Dapp support
Like Osiris, the Opera browser also added support for easier access to decentralized apps and websites. This allows you to access these blockchain websites without any security risk. You can visit dAppstore, which is a huge marketplace for decentralized apps.
Download Opera Browser: Android | iOS | PC
4. Crypto Browser by Opera

Related | How to Download & Install Opera Crypto Web3 Browser
On January 19, 2022, Opera unveiled a dedicated Web 3.0-centric browser called the Crypto Browser. This is a separate browser that focuses heavily on providing Web 3 services and was built from the ground up.
Currently, in the beta stage, it has integrated multi-wallet support and is designed to work with a large variety of Decentralized Apps.
Since it's a Chromium-based browser, you will be able to download different wallet extensions and switch wallets with ease on the PC version. Let's look at some of its highlighting features.
Crypto Corner

Crypto Corner is a one-stop page for all the ongoing news in the Crypto space. It provides you with relevant news related to crypto and blockchain, upcoming airdrops, event calendars, NFT galleries, popular crypto communities, and educational content like podcasts and videos related to crypto.
You can quickly bring it up from the Startpage through the Crypto Corner button or in the bottom navigation bar on mobile. You can even use it to keep yourself updated with crypto prices and gas fees.
Non-Custodial Crypto Wallet

Crypto browser comes with a native crypto wallet. It allows you to access your crypto or sign in to dApps directly from the browser without installing any extensions.
Currently, it supports Ethereum, ERC-20, ERC-721 tokens, and NFTs, with more to be added soon. Users will be able to buy cryptocurrency with money, swap crypto in the wallet, and trade it as well.
Both the browser and the wallet are built by the same development team, which allows for a seamless experience and better security. And there are plans to make it open source later on.
Dapp and Web 3.0-focused features
The browser allows you to browse web 3 websites directly from the address bar. Layer 2 solution and more blockchains are to be added. It has a built-in VPN and ad blocker for a secure and distraction-free experience.
Download Opera Crypto Browser: Android | Mac | Windows
5. Beaker Browser

Beaker is a new browser that lets you create and host websites from within the browser itself. It comes with a built-in website editor with various tools and APIs.
Beaker lets you self-host your websites– these are called hyperlinks, and you can send hyperlinks to any other user to make edits or access your website and its assets. Let us now talk about how Beaker utilizes Web 3.0.
Peer-to-Peer networking
We have already discussed peer-to-peer or P2P file hosting above. Beaker takes it one step further by allowing users to host websites using this model. This is essentially what allows Beaker to share its hyperlinks privately.
P2P helps maintain privacy as you are not sending your files to the servers of large corporations where they collect your data. The Beaker development team is looking to add more Web 3.0 features soon to enhance the website hosting capabilities of the browser.
Download Beaker Browser: PC (Windows, Mac, Linux)
6. Puma browser

Puma is a mobile browser available for both Android and iOS. This is a privacy-focused browser that does not track or follow your activity. It integrates web monetization, which helps to pay directly to the creator or publisher of the content and does not show you any ads. It utilizes peer-to-peer file hosting and plans to launch its ecosystem in the Future. Let us see how some of its key components work.
Coil Web monetization service

Coil is based on the ideology of web monetization, where you pay the creator for the content you consume. Coil presents it in a subscription-based model. You pay 5 dollars per month, and you can access the content that is locked behind a paywall for free. You are not shown any ads.
Coil is also partnering up with big brands like Twitch and Imgur. So Coil will pay the creators directly as you browse or watch their videos.
Accessing decentralized Domains
Puma browser has partnered with Handshake. Handshake provides a system of decentralized domains. These decentralized domains are not denoted by a .com but with a backslash /. With the Puma browser, you will easily access these websites with decentralized domains.
Download Puma Browser: Android | iOS
7. Aloha Browser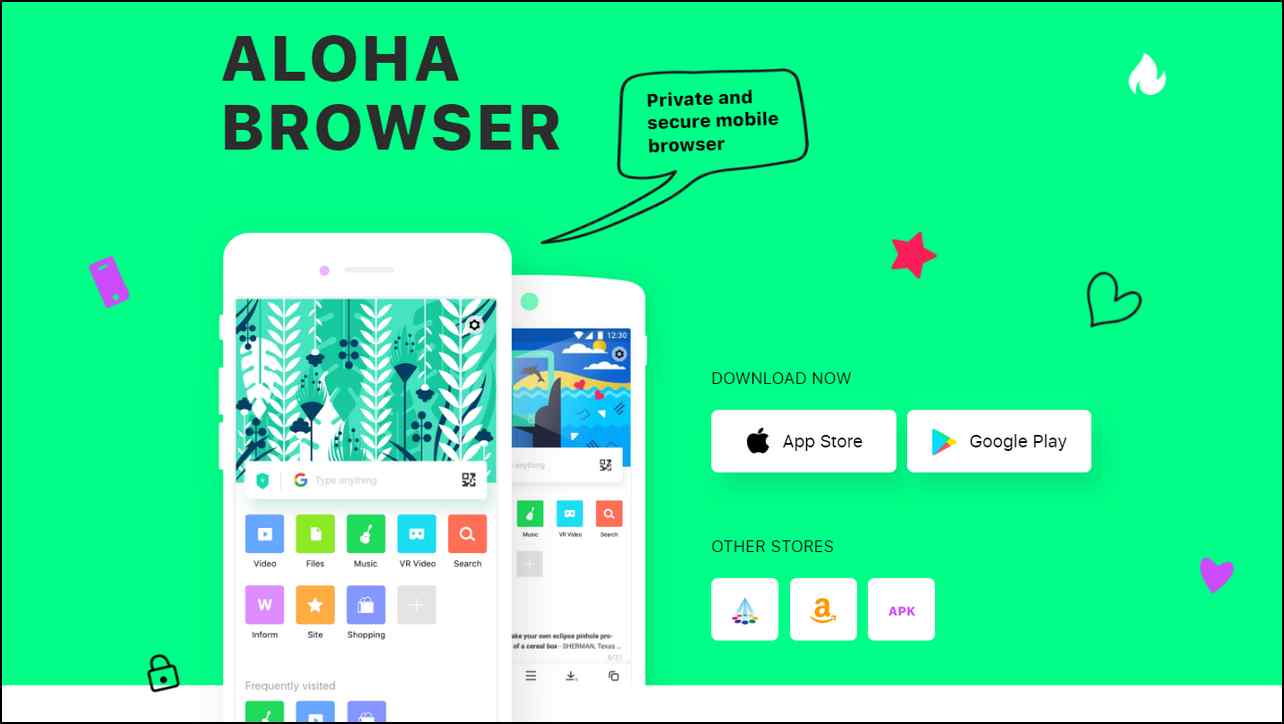 Aloha is another popular browser that is available on all platforms and has recently taken a step towards Web3. The browser will set right with the audience which prefers a private, unrestricted and ad-free browsing experience as the browser comes with a built-in ad blocker plugin, lets you lock tabs with a passcode and a VPN to hide your online activity and geo-restricted content on the web. Let us take a look at what new changes have been added to make it a Web 3 browser.
Aloha Crypto Wallet
Aloha browser now comes with an Ethereum-based crypto wallet called Aloha Wallet. It is a standard crypto wallet that lets you send or receive cryptocurrencies. It also lets you swap your crypto with the help of the 1inch DeFi platform and buy tokens from three different marketplaces.
It also supports multiple blockchains and you can even import your existing Ethereum wallet to the Aloha Wallet. Using your Aloha wallet address, you can sign into Dapps directly making it more convenient to use Dapps on your browser.
Handshake (HNS) Integration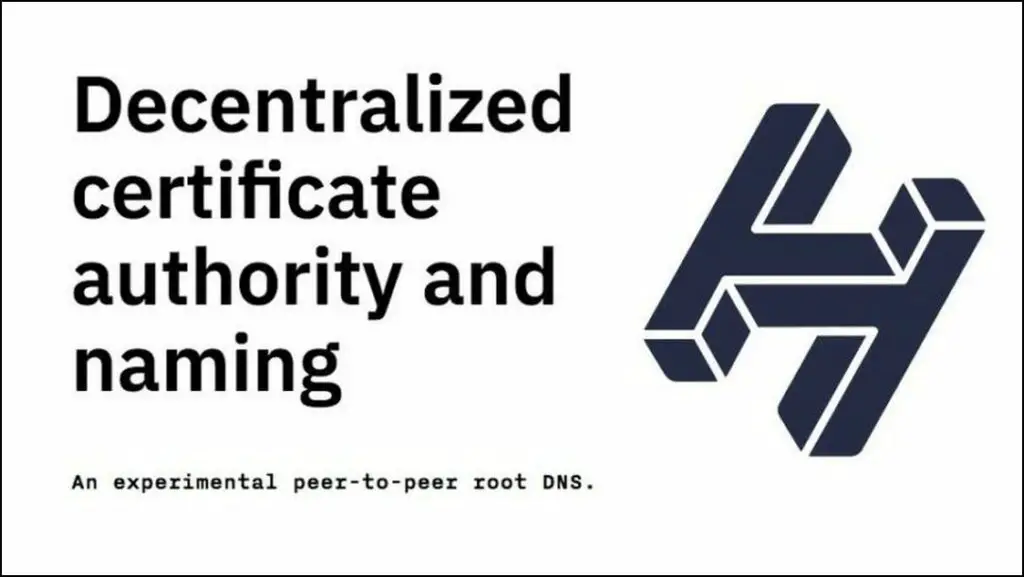 Handshake (HNS) is a domain naming service like ENS and Unstoppable Domains but Handshake aims to operate a new system for domain name ownership by replacing centralized authorities like ICANN. It already has more than four million domains so this integration with the Aloha browser will let users open HNS domain websites to open right in the browser.
Download Aloha Browser: PC (Mac and Windows) | Android | iOS
Web 3.0 in Chrome and Edge?
You must have noticed that we did not mention Google Chrome or Microsoft's Edge browser in this list. Well, Google and Microsoft are leading towards developing the internet of things and creating the metaverse.
Both Chrome and Edge are likely in the works to get their own Web 3.0 upgrade very soon. Till Chrome and Edge come out with Web 3.0 integration, you can integrate Metamask wallet on your current browser using the Metamask extension.
Integrating MetaMask Wallet

Metamask is a private crypto wallet that is based on the Ethereum blockchain. It is a multi-chain wallet that you can use to hold your cryptocurrencies, NFT artworks, and other crypto assets.
It is available on the Chrome web store and compatible with any chromium-based browser, including Microsft Edge, Brave, and Chrome.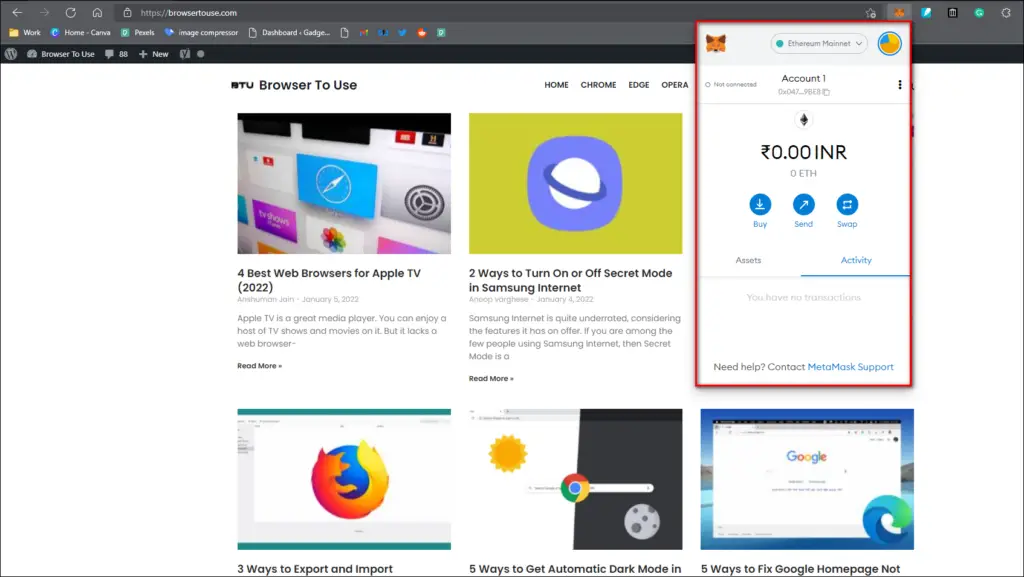 When you create a wallet, you are assigned a public address. You can use this to sign into Dapps and connect them with your wallet. It can also be used to send or receive funds as well.
Wrapping Up- Web3 Browsers List
Development in Web 3.0 is going on very fast, with more products adopting the decentralized web, sidelining the current-gen Web 2. Hence, we will likely see more Web 3.0 products and services this year. Till then, we hope you liked our list of the best Web 3.0 browsers. We'll update the list once more options are available in the market.
Related: