Apple TV is a great media player. You can enjoy a host of TV shows and movies on it. But it lacks a web browser- there's no Safari or Chrome, and the chances of a built-in browser being added are quite slim. However, it's still possible to browse your favorite websites using a browser on Apple TV. Here, we bring a list of the best web browsers for Apple TV out there. Besides, we'll also take a look at alternative workarounds to enjoy browsing on your TV.
Related | What is a Web Browser? How Does it Work?
Browse Web on the Apple TV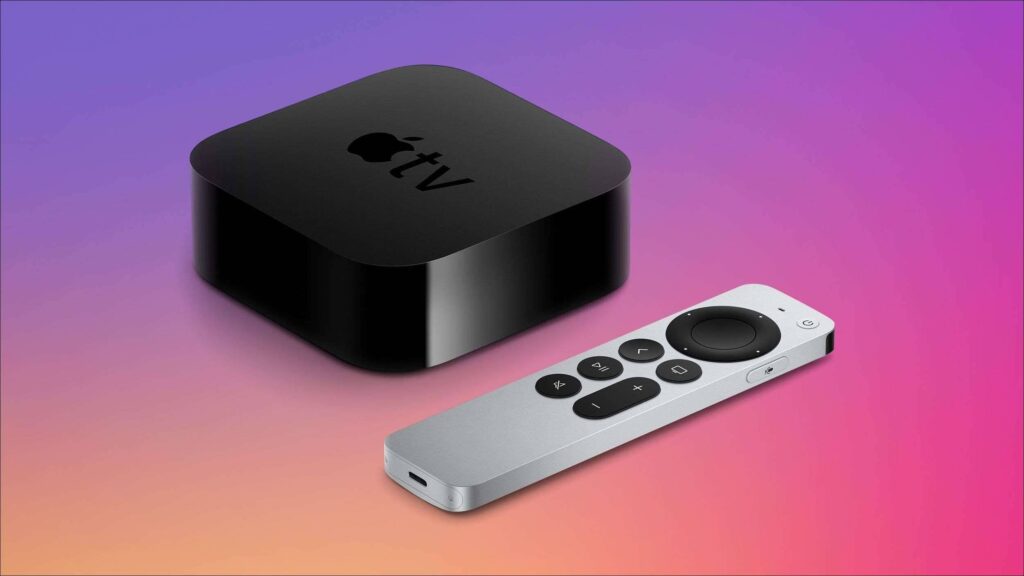 As an Apple TV user, having a web browser can allow you to browse a website or read an article on the big screen. You do not have to constantly pick up your phone to look up things on the web.
It can even come in handy at business presentations. But since Apple TV does not come with a browser, you'll have to rely on third-party browser apps and workarounds.
Best Web Browsers for Apple TV On App Store
1. AirBrowser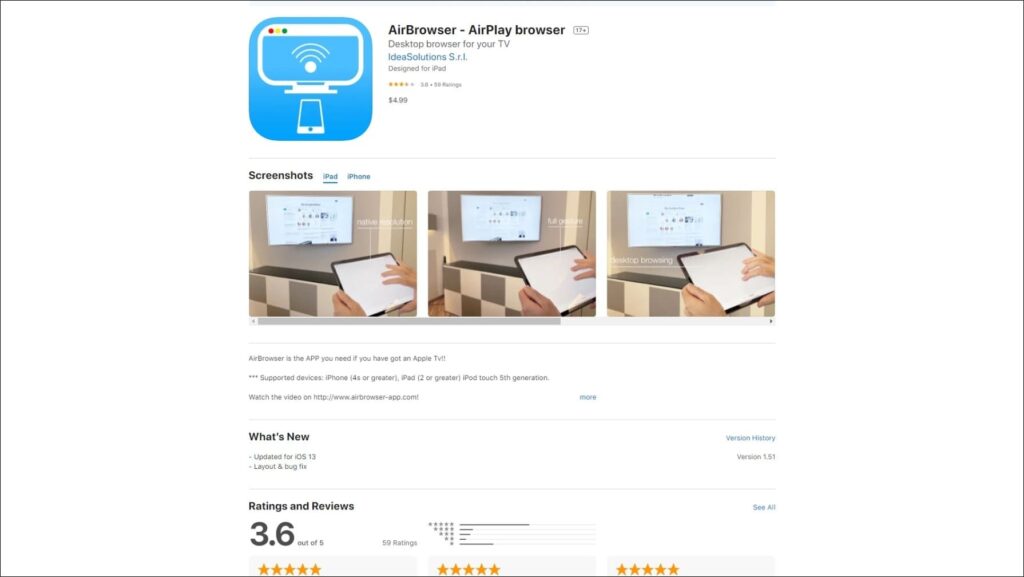 Key Features
Simple setup process
Switch between desktop view and mobile view
Easily switch between multiple tabs
AirBrowser is one of the best third-party browsers for Apple TV. It uses your iPhone or iPad to mirror the browser on the Apple TV. And then you can control everything with your iPhone.
It comes with various touch and gesture controls. You can easily bookmark sites and navigate through them. Plus, its multi-tab function allows you to switch between tabs easily. The browser fits perfectly according to your TV's display.
The app costs 5$, and it has some issues with video playback in sites where flash is required. You might also face issues when filling forms using the app.
2. Web for Apple TV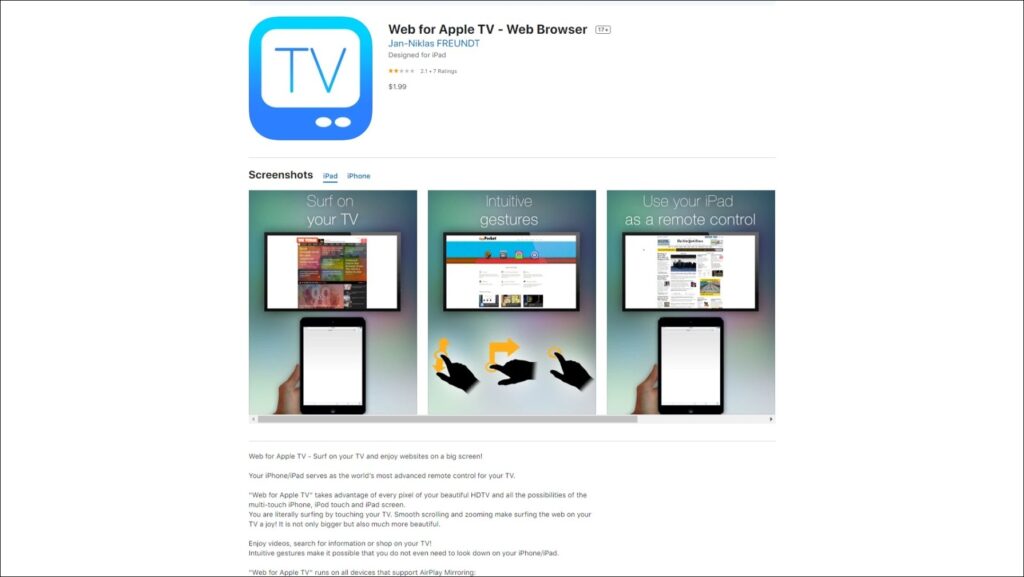 Key Features
Use your iPhone or iPad display as remote controls
Great gesture control functionalities
Enhances the content and pixels according to screen resolution
Web for Apple TV is another browser alternative for Apple TV. The app allows you to surf the web easily using your iPhone or iPad as remote controls. You can easily scroll through web pages or zoom into them using the intuitive gestures that the app provides.
The app will take complete advantage of your TV display without leaving any content. And hence, you can enjoy a clear and crisp browsing experience on your TV.
The app costs 2$. It does have a few bugs and glitches and is only recommended for basic web surfing tasks.
3. Air Web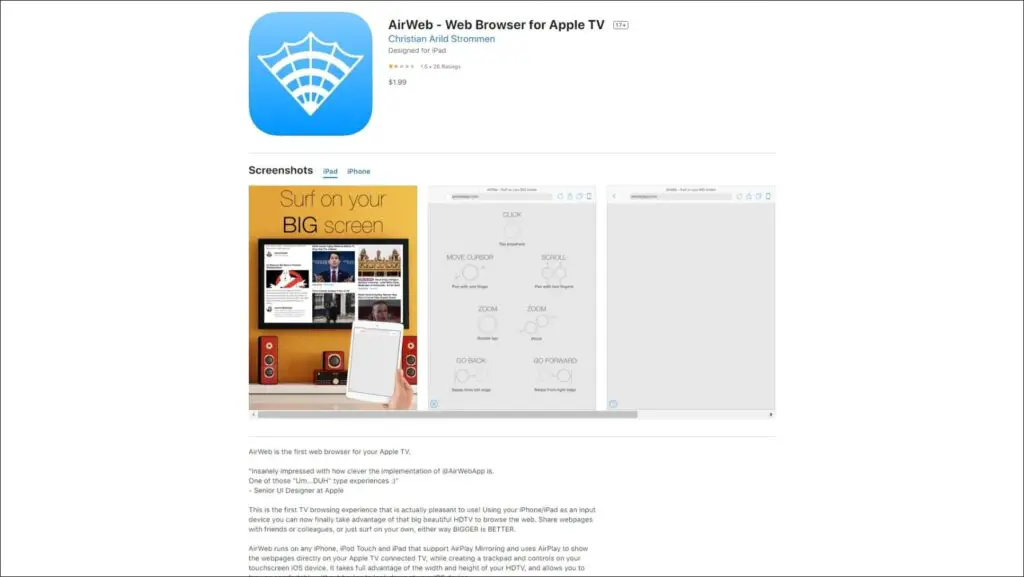 Key Features
Supports wide range of devices
Simple and easy to use controls
Fits according to your TVs display
Air Web is a decent browser app for Apple TV. It is a good option for basic web surfing needs. This is the first third-party browser alternative for Apple TV.
It supports a wide list of devices and a very easy-to-use interface. Moreover, you can control the content with your iOS devices using their touchscreen.
The app costs 2$. It does have issues with intensive tasks like filling forms. Also, some sites may cause issues loading or may even crash.
4. Sideload tvOS Browser on Apple TV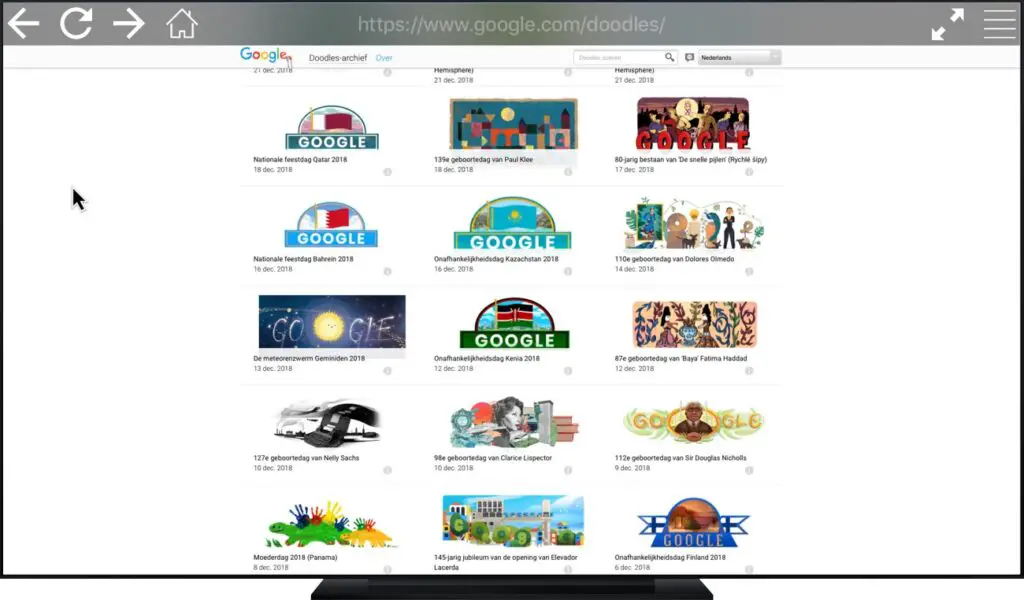 Key Features
Allows basic web surfing and browsing
Navigate easily with the Apple TV Siri remote
Free to install and use
An alternate method to browse the web on your Apple TV is to sideload the tvOS browser. This is a free alternative besides AirPlay which you can do for basic web browsing. To sideload this app, you will have to build it with Xcode.
However, you need to clear the cache now and then to prevent it from slowing down. Also, you'll have to reinstall it after every update. The developer has stopped providing new updates, so it is unlikely its issues will ever get fixed.
Prerequisites
Steps to Sideload tvOS Browser on Apple TV
Step 1: To start with, download the Xcode application on your Macbook or iMac. Do note it weighs about 5GB.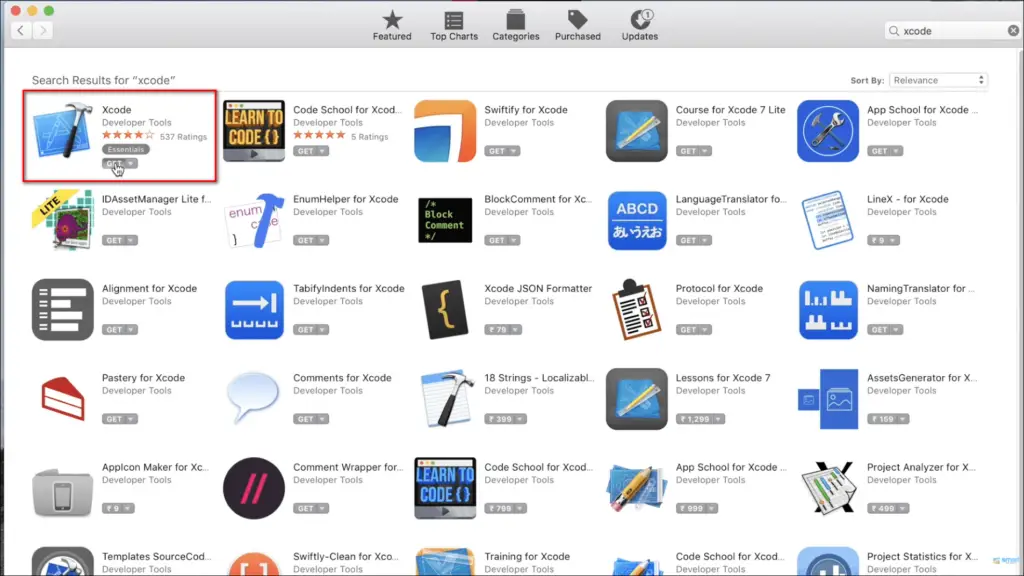 Step 2: Connect your Apple TV to your MacBook with a USB Type C cable. For Apple TV 4K, you can connect it with Mac wirelessly.
Step 3: Now go to this Github link and look for a green button that says, 'Clone or Download.' Tap it.
Step 4: A small pop-up window will open with a link. Copy the link.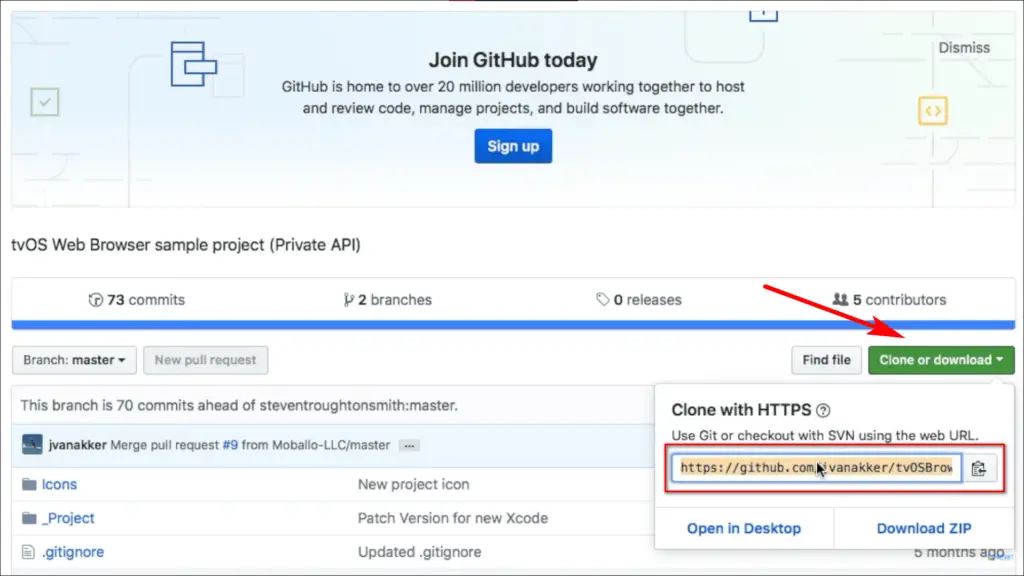 Step 5: Open Xcode. On the menu bar, click Source control > Clone.
Step 6: Paste the link you copied and click on Clone.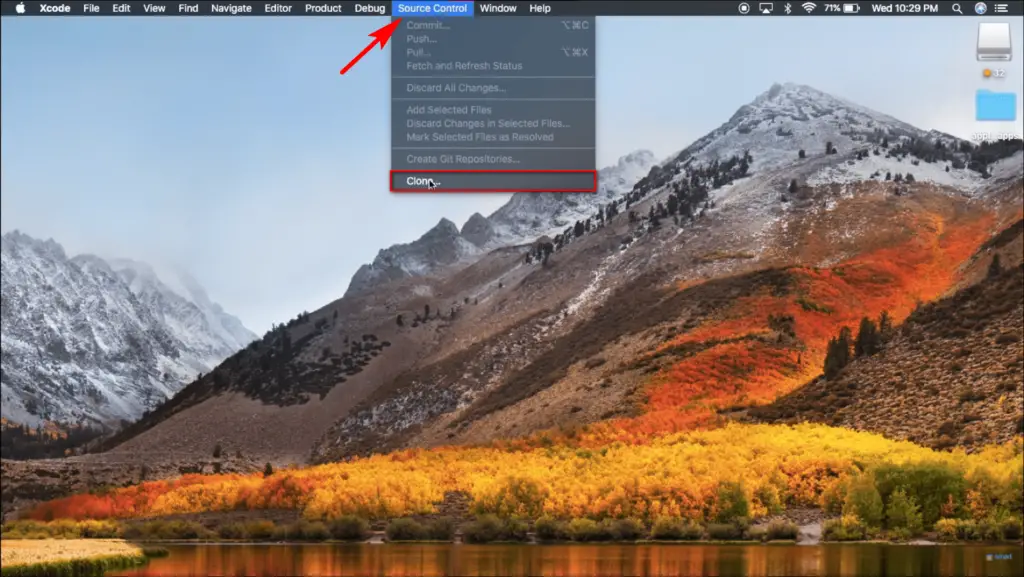 Step 7: Choose a location and a name for your file. Click on Clone once again in the drop-down menu.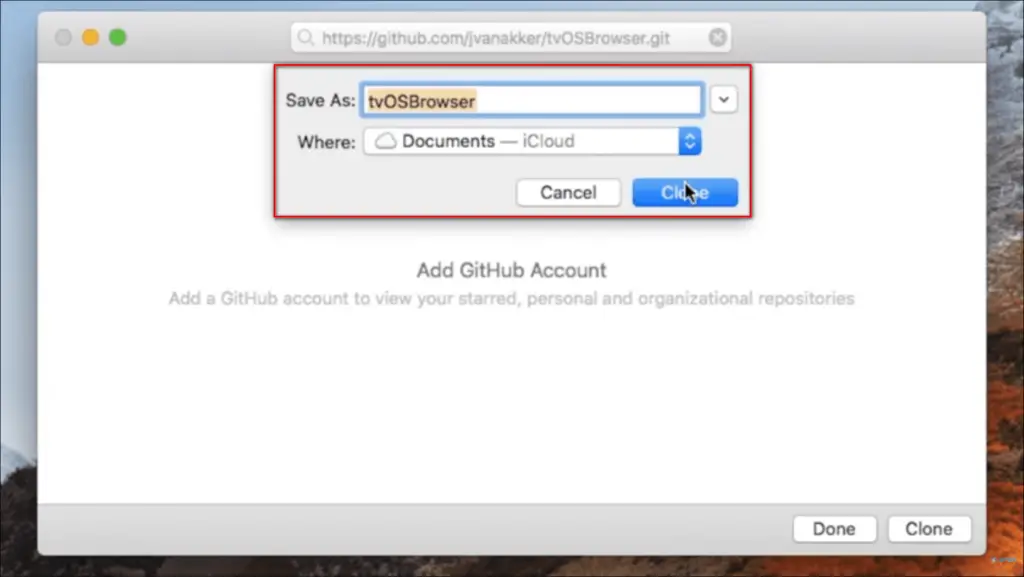 Step 8: Now, go to Finder, which will show you your cloned files. Click on the Projects folder and double-click on Browser.xcodeproj, and it will open the project in Xcode.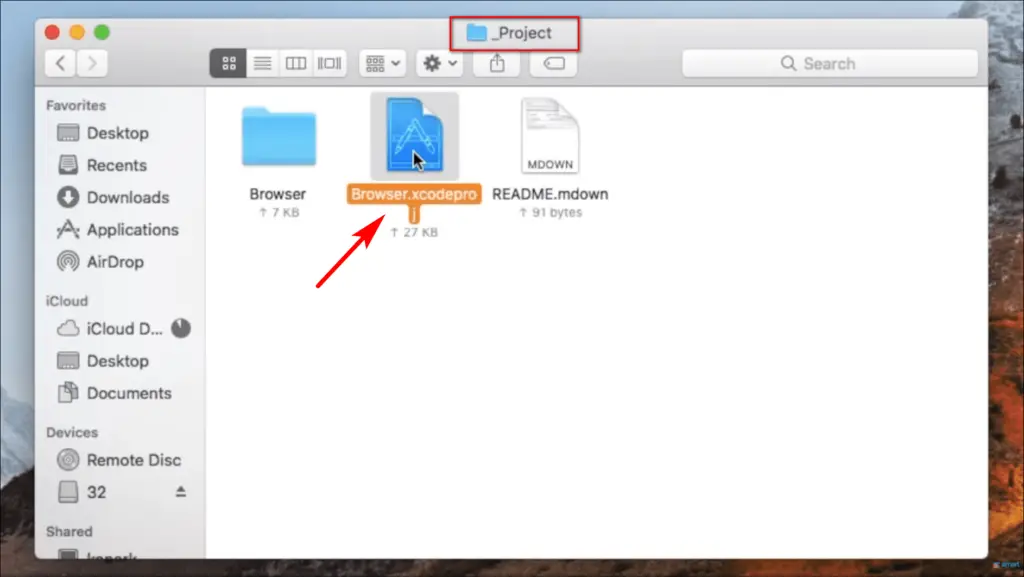 Step 9: Click on the Play button at the top left. This is the Build Switch, and it will start building the project. You will then see a pop-up that says Build Failed. It's because tvOS does not have UIWebView.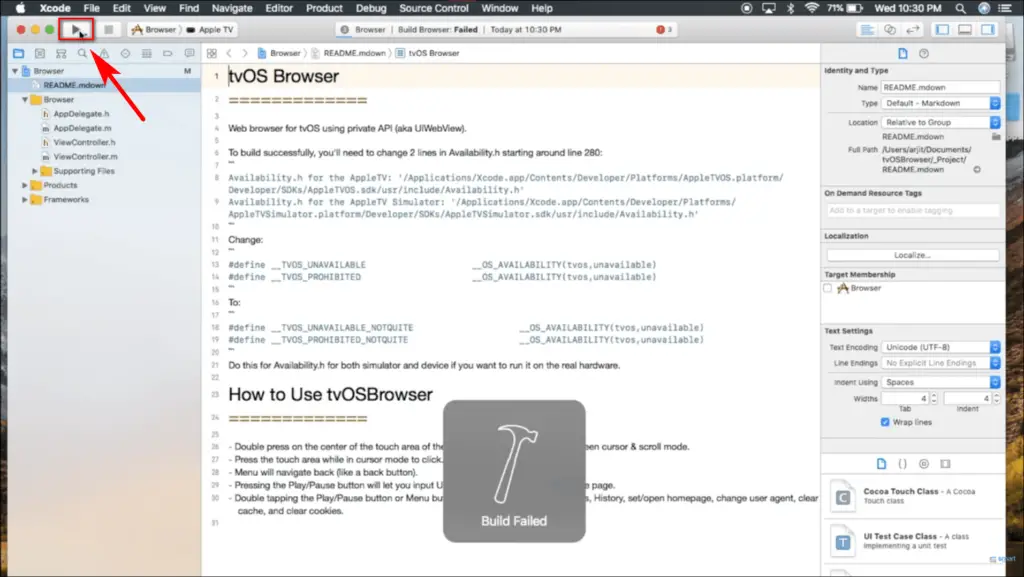 Step 10: Open Finder and go to the Applications tab. You will find Xcode at the end of the list. Right-click on it and choose Show Package Content.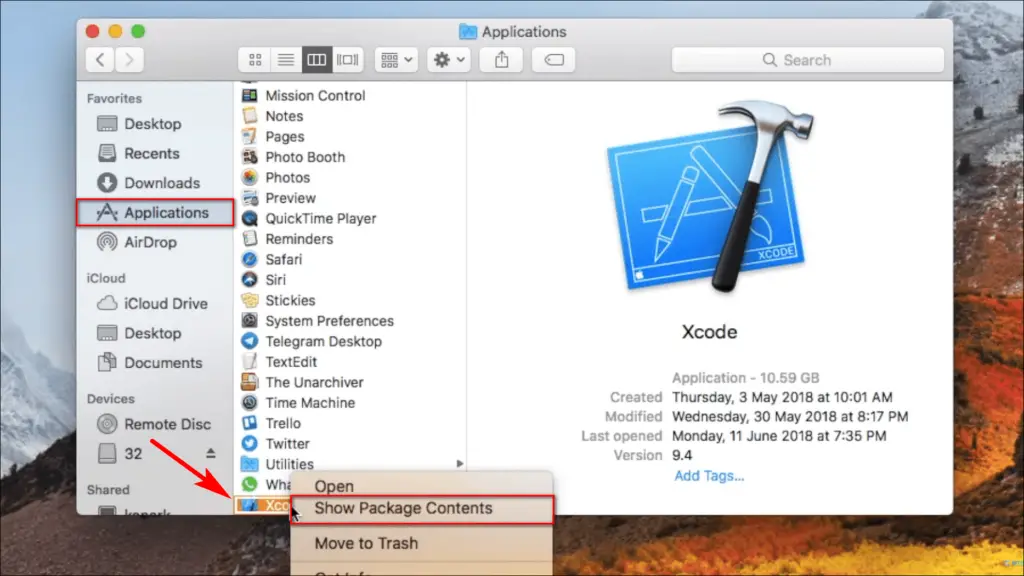 Step 11: From here, go to Contents > Developer > Platforms > AppleTVOS.platform > Developer > SDKs > AppleTVOS.sdk > usr > include > Availibility.h.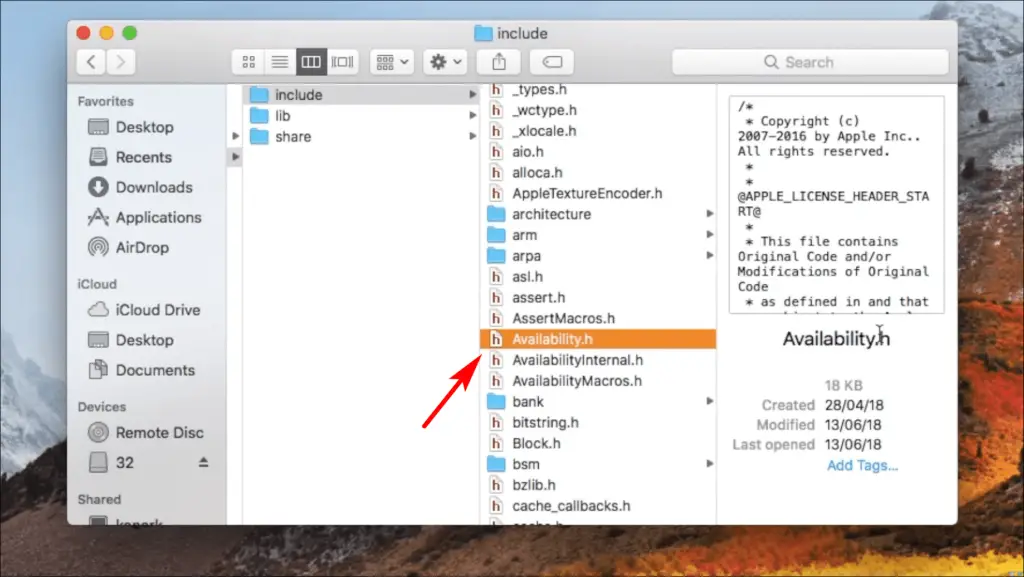 Step 12: Open Availability.h and scroll down to line 318. Here you will find the following lines of code: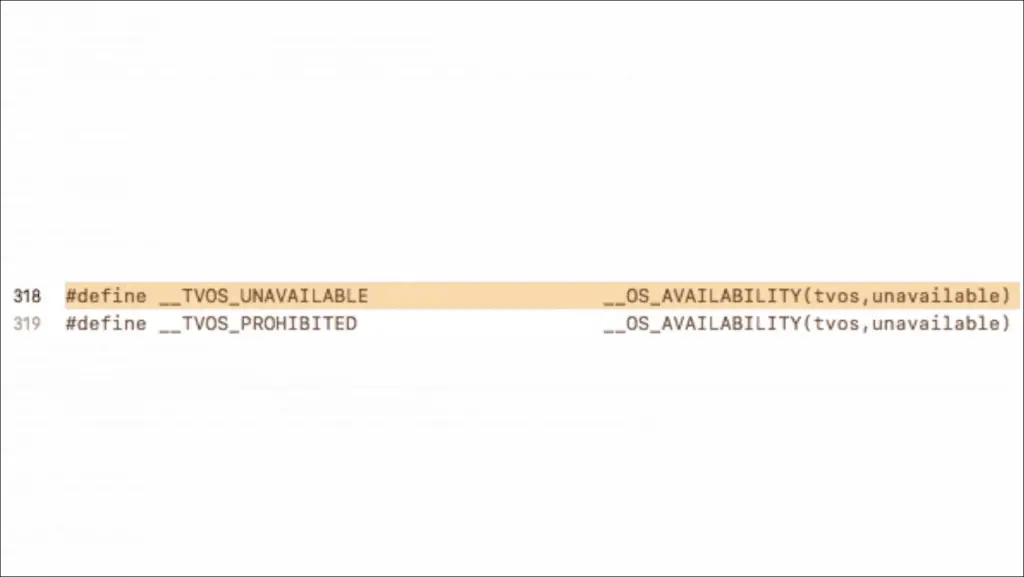 #define__TVOS_UNAVAILABLE __OS_AVAILABILITY(tvos,unavailable)
#define__TVOS_PROHIBITED __OS_AVAILABILITY(tvos,unavailable)
Replace this code with the one below:
#define __TVOS_UNAVAILABLE_NOTQUITE __OS_AVAILABILITY(tvos,unavailable)
#define __TVOS_PROHIBITED_NOTQUITE __OS_AVAILABILITY(tvos,unavailable)
Step 11: Once replaced. Save the Availability.h file and go back to the Xcode project page. Now again, click the Play button, and it should build properly.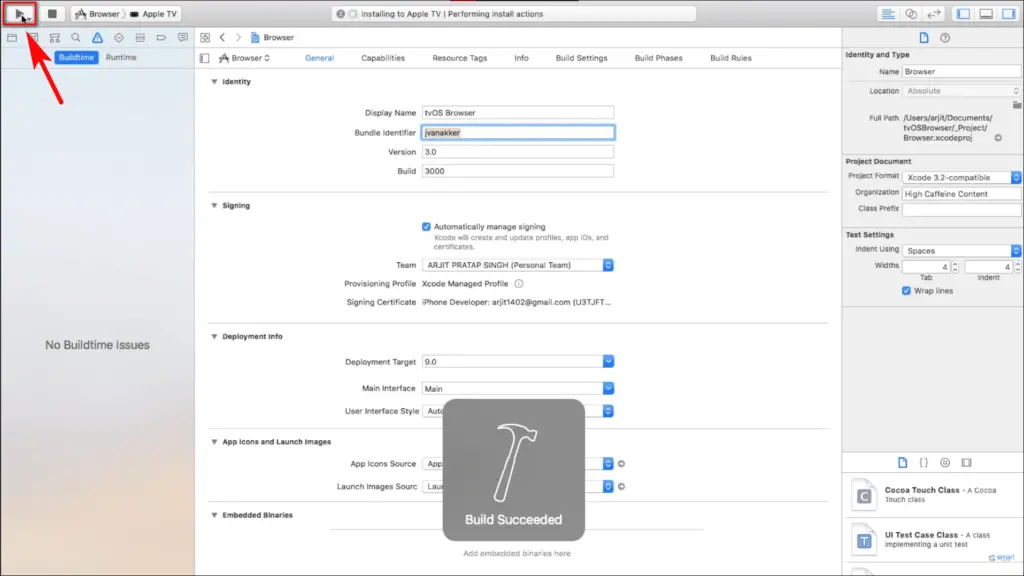 You will now see the web browser on your Apple TV main screen. You can now use it to browse the internet on your Apple TV. However, note that videos may not play in the browser.
If you face any issues or have trouble following the guide, then you can refer to the video by Smart DNS Proxy below.
Basic Steps to Use tvOS Browser
When in the tvOS browser, you can double press the center of the touch area of the Apple TV Remote to switch between cursor and scroll mode. In cursor mode, you can use the touch area to click.
Furthermore, you can single tap the Play/Pause button to show the Quick Menu with options to search on Google, enter URLs, reload the page, or navigate back.
On the other hand, a double-tap would show the Advanced menu with options to clear cache or cookies, show bookmarks, or change the user agent.
Bonus- Use Safari Browser on Apple TV with Airplay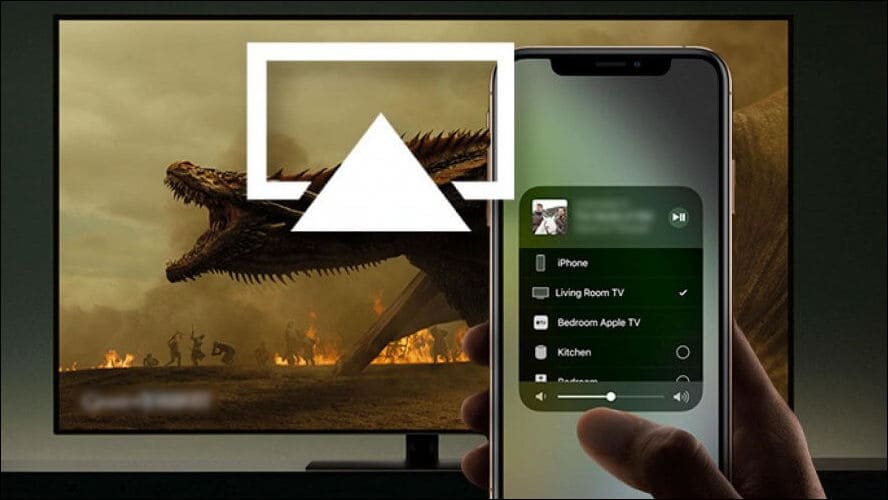 Key Features
Seamless experience
Fast and fluid method
Free to use
Airplay is an in-built feature of iOS and Mac devices. It allows you to mirror or cast the content of your screen to other Apple devices. You can use the same to mirror Safari on your Apple TV to browse the web on the large screen.
Connect your iPhone/ iPad or Mac device and Apple TV to the same Wifi network. Open Control Center > Screen Mirroring > select Apple TV from available devices and follow on-screen instructions. Once the screen connects, open Safari and start browsing the web without paying a dime.
But you may as well be looking at your phone as it will just cast your screen to the TV. Also, if you are using iPhone to browse the web, the sites will open in mobile format and may not fit properly on your TV screen.
Wrapping Up – Web Browsers on Apple TV
We can only wish that Apple adds a native browser to Apple TV devices. Till then, we hope you enjoyed our list of the best web browsers for Apple TV. While these alternatives suffice for basic web surfing needs on the big screen, we recommend doing your research before buying any paid software.