Internet is full of malicious websites. These sites try to collect user information like credit cards, location, and other private data through phishing. Thankfully, Google has added the option in Google Chrome to directly report phishing and malicious websites to them. In this article, I'll be telling you two easy ways to report a suspicious website page to Google in Chrome browser. In the end, I've also explained what are Phishing sites and how you can identify them.
Report a Phishing or Suspicious Website to Google in Chrome
Whenever you feel you're on a suspicious site that intends to steal data or inject malware on your computer, you can quickly report it to Google using the following methods:
1. Using Report Phishing Page
Google has built a page where users can report Phishing pages. So, If you have encountered a Phishing page. It's never been easier to report. Follow these steps.
Step 1: Visit Report Phishing Page.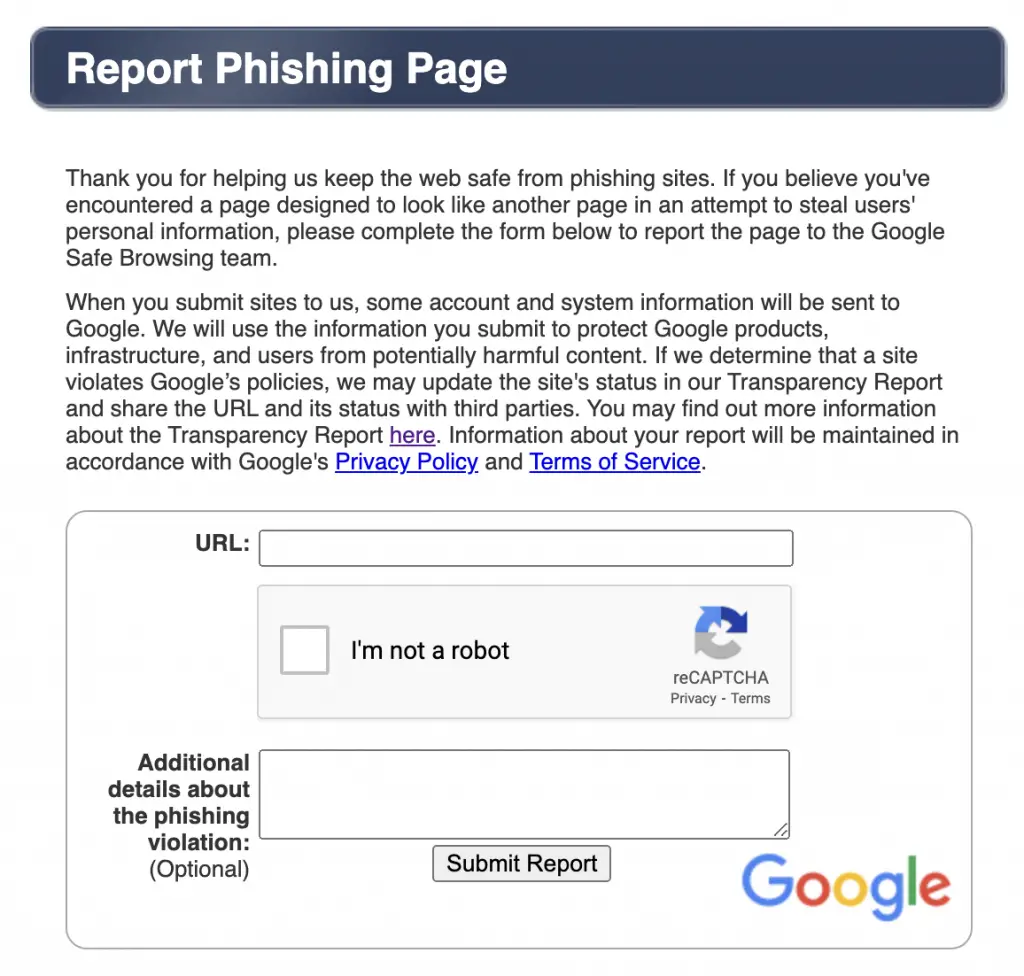 Step 2: Once you are on the page, you can read all the information about Phishing.
Step 3: Enter the URL of the page you want to report.
Step 4: Prove that you are not a robot by ticking the box.
Step 5: You can now add any extra details like how you found this website or what exactly happened with you. This is an option so you can skip it in case you don't have any extra details to provide.
Step 6: Click on the Submit Report.
Once all the above steps are done, you have successfully reported the phishing page to Google safe browsing team. The team will check that URL. If they find that the page is trying to dupe users, Google will mark that domain as a malicious and also tell third parties to block the site.

2. Using 'Suspicious Site Reporter' Chrome Extension

A couple of years ago the only way to report suspicious websites to Google was to use the method I explained above. But recently, Google introduced an extension named Suspicious Site Reporter. The extension is available right on the Chrome Web Store making it easier for users to report suspicious websites regularly.
Step 1: Go to Chrome Web Store and search for "Suspicious Site Reporter."
Step 2: Download and add the extension into your Chrome.
Step 3: Now, whenever you find a site that feels suspicious- tap on the Suspicious Site Reporter flag icon in the extension center of your Chrome browser.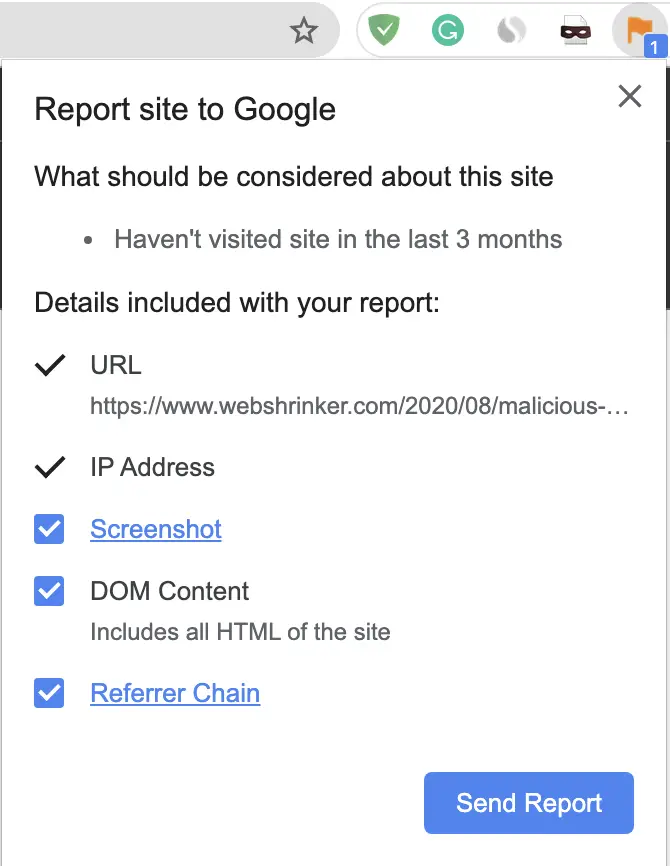 Step 4: It will automatically take the URL, IP address, screenshot of the page, referrer chain and everything related to that page. All you have to do is click on Send Report. The page report will be sent to Google safe browsing team.
What are Phishing Sites?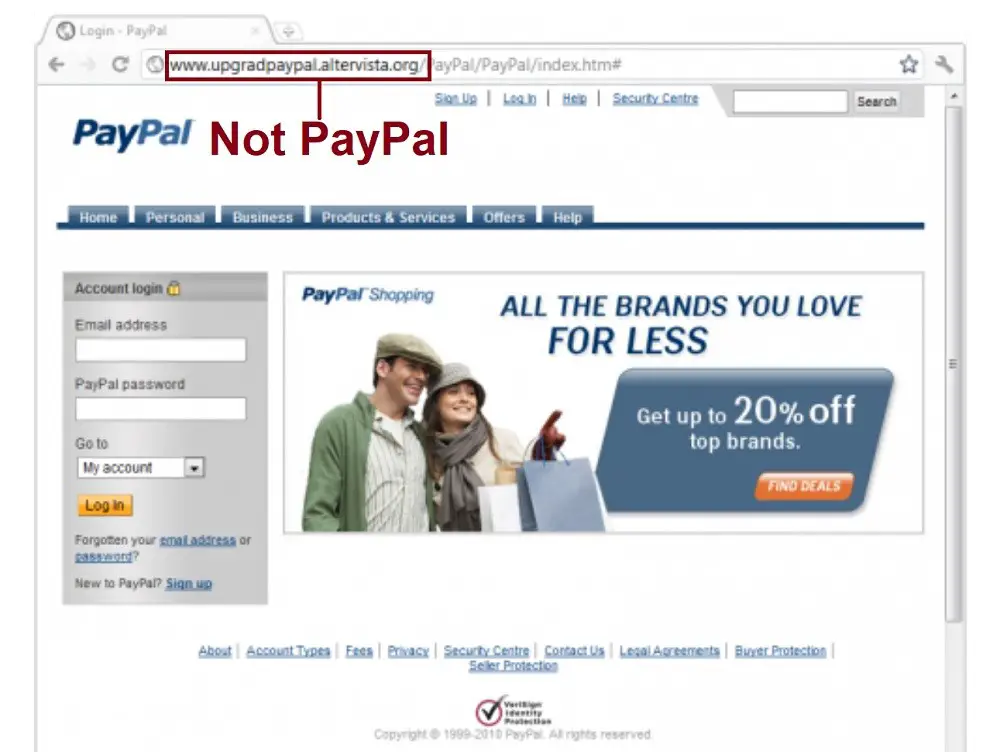 Phishing attacks are very common on the Internet. A Phishing website, also called Spoofed website, tries to steal your account details, financial information or any other private or confidential data by by tricking you into believing you're on a legit website.
You'll generally land upon these sites from phishing emails or messages from strangers on the internet claiming to from a company, bank or service you're using. There are countless examples in which you can be a victim of phishing attacks. The attackers are always trying to find new ways to make innocent users their next target.
Identifying Phishing Sites
You can easily identify them by looking closely at the information they're asking for. Usually, such sites ask for your username and password, financial details like credit card numbers, bank account numbers, ATM PIN, your birthday, parents' name, and so on.
Furthermore, you can check the website address- make sure the domain is not deceiving (the company name should be exactly the same). For most sites, Google will automatically remind you that the side is not secure or unsafe to browse.
If you feel suspicious about a site, it'll be better to manually type the URL and open it in a new tab altogether. You can also try filling fake information instead but that may not always make it clear whether the site is fake or real.
Conclusion
Those were two different ways to report suspicious or phishing website pages to Google via Chrome. You can either visit the report phishing page or use the Suspicious Site Reporter. Both the options are from the Google Safe Browsing team. Personally, I use the Extension method as it saves a lot of time. Anyway, which method will you be using to report suspicious websites? Let me know in the comments.
Also, read-2 Ways to Set Custom Google Chrome Profile Picture