Google Chrome is a very feature-rich browser. One of the handy Chrome features is the ability to add new profiles. Many of you may want to have multiple profiles, especially if multiple people are using the same Chrome browser, or if you want to separate your personal and work data. For customization of profiles, Chrome lets you change the profile picture which can be useful in differentiating between profiles. So, if you are looking to set a custom profile in Chrome browser then this article is right for you.
Add Custom Profile Picture In Google Chrome
1. Set Chrome Profile Picture using Sync
When you create a new profile in Google Chrome, it asks you to sign in using your Google account. Once done, it will start syncing all the data like search history, bookmarks, profile picture from your Google account. In case you skipped this part then you might not see a profile picture on the newly created profile. Instead, you'll see a dummy image on your profile.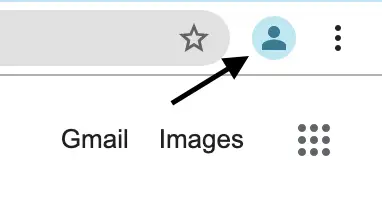 To change the profile image with your Google account picture, all you need to do is turn on sync. Click on the Turn on sync and It will take you to the login where you can use your existing Google account or create a new one.
Once logged in all your search history, bookmarks, and profile picture will be synced across all the devices. Your existing profile on your Google account will be used as your profile picture for the Chrome profile.
2. Add Or Change Your Google Account Profile Picture
Google Chrome profiles have a limitation in setting custom profile pictures. Either you can set your Google profile picture as your profile image or pick between avatars. So, if you want to set a custom profile picture in Google Chrome profile you will have to add or change your Gmail profile picture, as follows:
Step 1: Open Google Chrome on your computer. Head to Google Account page.
Step 2: Login with your account if not already.
Step 3: Tap the camera icon on your profile picture under Photo.
Step 4: You can now select the image on your computer or pick a picture that is already there on your Google account.
Step 5: Tap set profile photo to set the selected picture.
Your Google account profile picture will now change and the same will reflect across all the Google products and services including Google Chrome profile.
Note: The profile picture of your Google account will be your Chrome profile picture. In case you want both of them to be different, it is not possible as of now.
Conclusion
I hope you now know how to change your Chrome profile picture. As mentioned, you can do it either by turning on sync or adding a profile picture on your Google account if not already. However, there's no option to have a different photo for your account and Chrome profile- all you can do is use given avatars. In the future, we hope Chrome will allow users to have two different profile pictures- one for Google account and the other for Chrome profile. I will update the article if it happens.
Also, read- How to Download WebP Images in Chrome as JPG or PNG