Chrome's Reading List lets you add the articles you want to read to a list that you can access whenever you want- across all of your devices synced to Chrome. The articles added to the list can be accessed anytime, even if you are offline. However, the feature is not working for some people. Therefore, here's how to use the Reading List and ways to fix the Reading List not showing up in Chrome.
Also, read | 2 Ways to Enable Reader Mode for Any Website in Chrome
What is Reading List?
Before we look at ways to fix Reading List issues on chrome, let us take a quick look at what exactly it is in Chrome.
As the name suggests, the Reading List is a directory where you can store your favorite articles or the ones you want to read sometime later, even if you are offline. The best part of the list is that it can sync across your devices with Chrome.
Below, we have mentioned the steps to enable a reading list on Chrome. But before we start, make sure you're running the latest version.
Steps to Use Reading List in Chrome
Now let us take a look at how to use the Reading list on Chrome:
Step 1: Open Google Chrome and visit the webpage of your choice.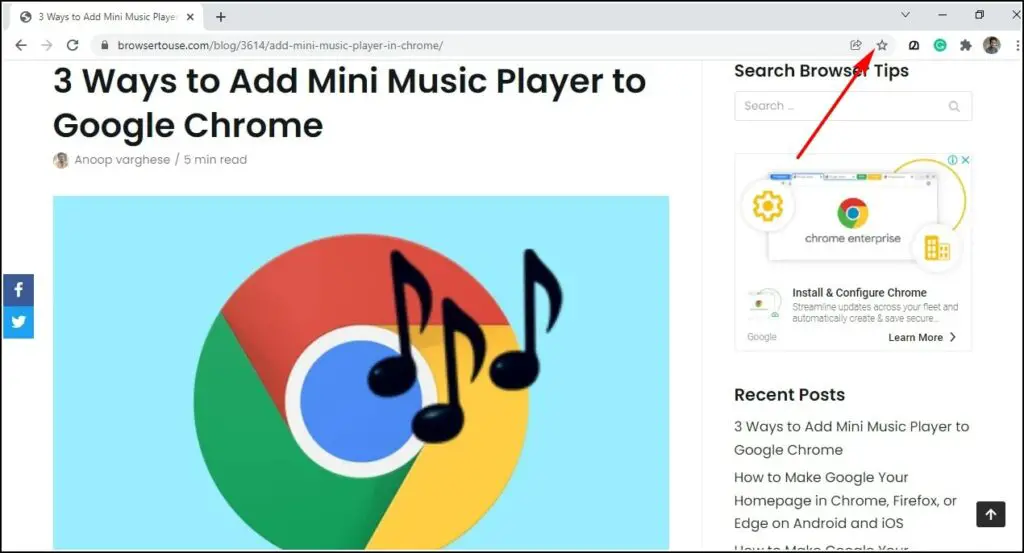 Step 2: Once the page loads, click the Bookmark icon on the right corner of the address bar.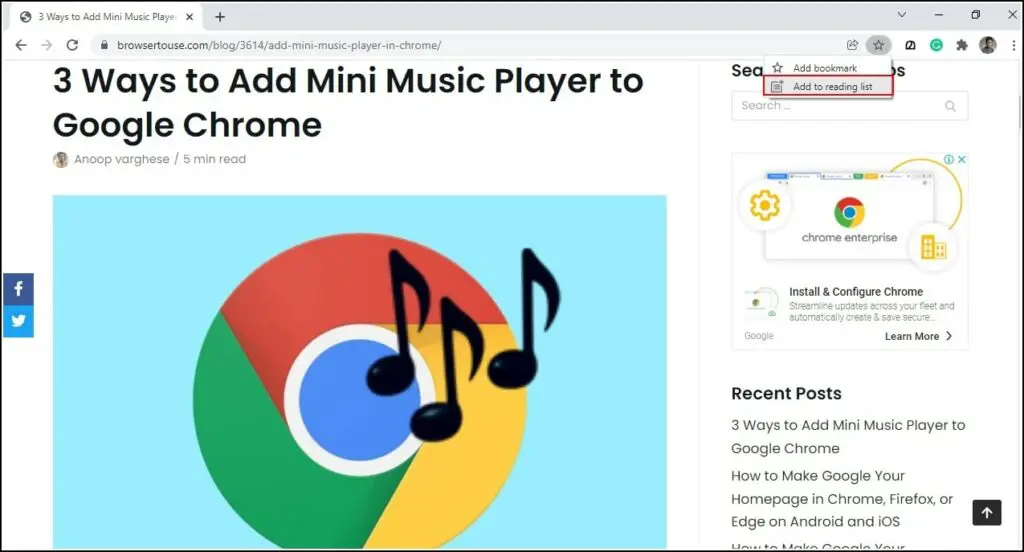 Step3: A small window pops up. Here, choose Reading list.
The article or webpage will now be added to your Reading List.
Fix Reading List Not Showing Up in Chrome
Even though the Reading list is built into the Chrome browser, it sometimes may not show up when needed. In that case, you can try the solutions given below:
1. Update Chrome
Checking the version of the browser should be the first thing that you need to do if you are unable to use the Reading List on Chrome. To check the version and to update Chrome to the latest version, follow these steps:
Step 1: Open Chrome and click the three dots in the top right corner.
Step 2: From the options, click on Help and then About Chrome.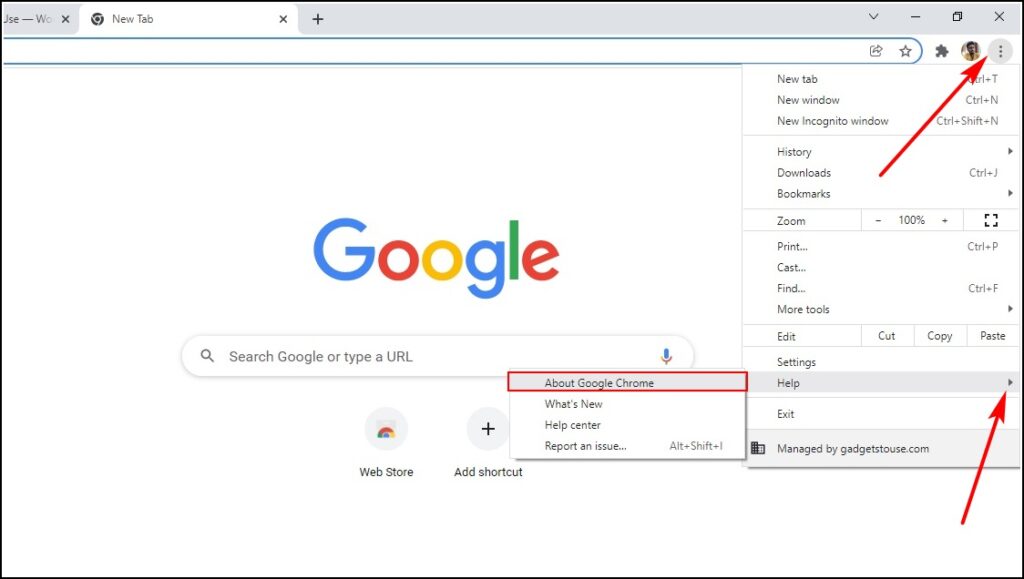 Step 3: On the next page that appears, you can see the version of Chrome.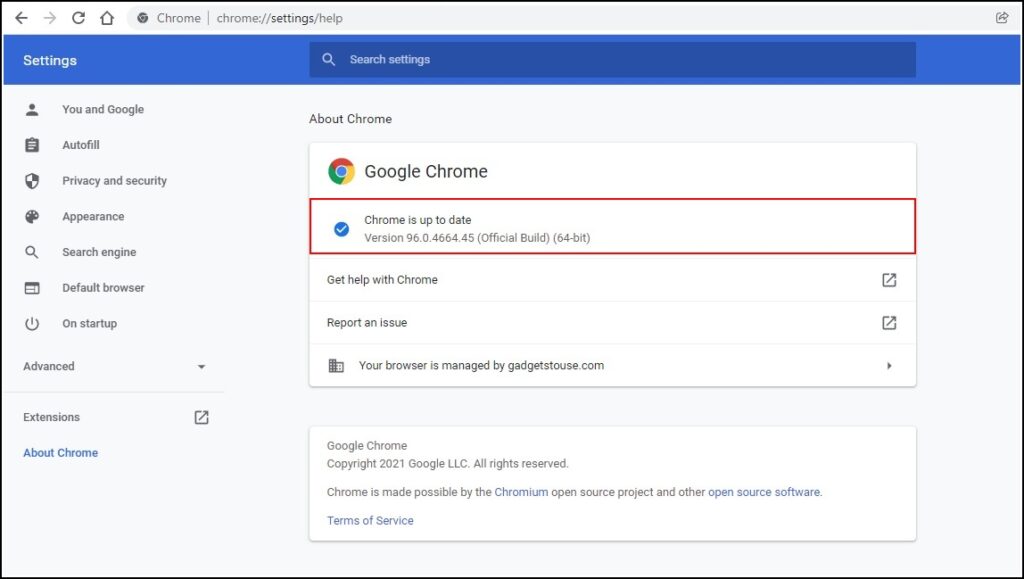 Step 4: If Chrome is not in the latest version, you will see an Update button to update the browser.
That's it. Now try using the Reading List feature using the steps shown above. You shall be able to use it without any issues.
2. Enable Reading List in Chrome for PC Using extensions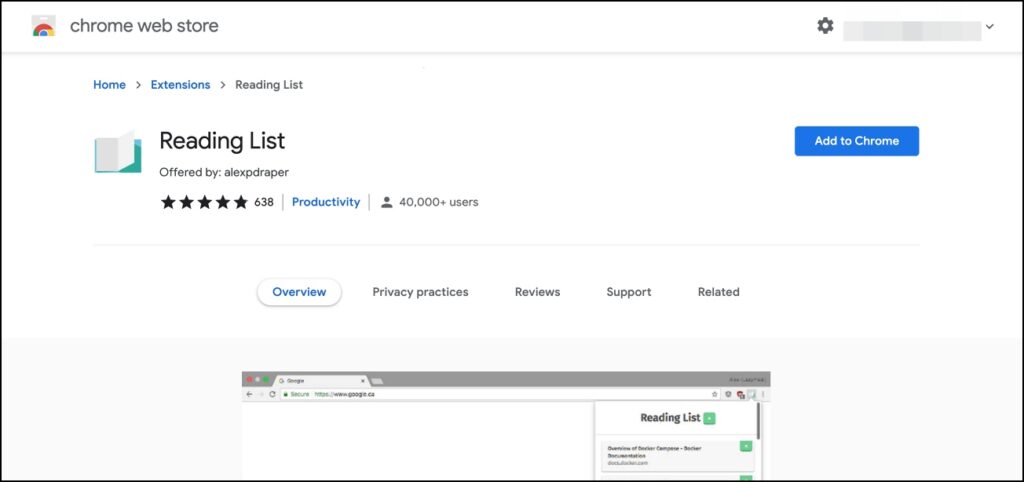 If the reading list is not available for you, using extensions is the best way to get it. You can visit the Chrome Webstore, search for "Reading list," select an extension of your choice and click on Add to Chrome.
Below are some Reading List extensions you can install in the browser:
3. Enable Reading List on Android
Google had introduced a Reading list only for PC (including Windows, macOS, and Linux distributors), iPhones, and iPad. This means Reading mode is not available for Android smartphones and tablets. But you can enable it using Chrome flags.
You can follow these steps mentioned below to enable reading mode for Android:
Step 1: On the address bar, type chrome://flags.
Step 2: On the new page that appears, search for Reading List.
Step 3: From the search results, you will see a Reading List tab where you can also see a drop-down menu. Tap on it.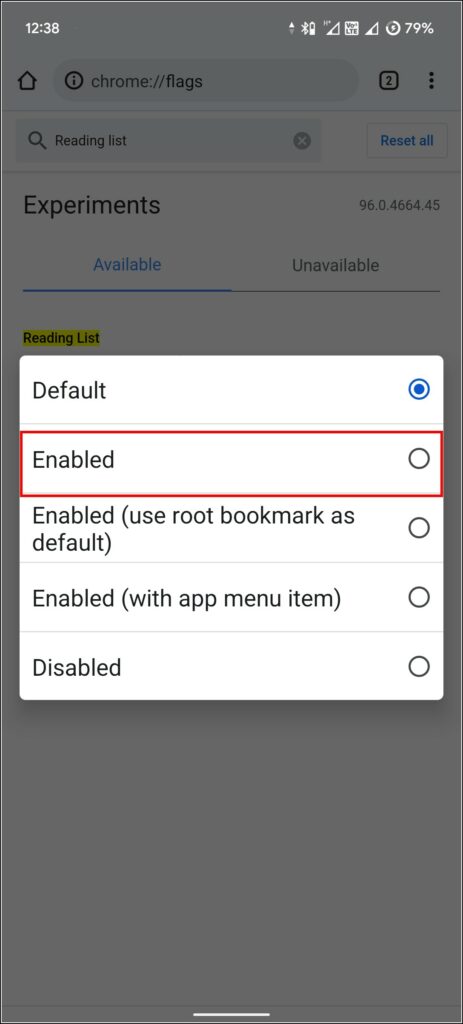 Step 4: The drop-down menu opens a small dialogue box from where you can select Enabled.
Step 5: Once enabled, a new window will appear asking to Relaunch Chrome. Click on it.
To add any articles to the reading list, just long-press on the link to open up a small window to select add to the reading list.
If you're no longer interested in using the feature, here's how you can disable Reading List in the browser.
(Solved) Fix Chrome Reading List Not Showing Up
With this article, we hope that we were able to solve your issues regarding chrome not showing up. But if you still have any more doubts or suggestions, you can mention that in the comments below. Until then, you can check our other articles.