Have you ever faced a situation where you visit a website in Chrome, and it automatically starts playing a video? It sounds very annoying, right? The auto-playing videos do not just play without our permission but also consume the bandwidth and slow down the internet speed. Thankfully, they can be disabled with ease. Here's how you can stop autoplay videos on websites in Google Chrome.
Related | 2 Ways to Increase Video, Audio Volume in Google Chrome
Stop Autoplay Videos on Sites in Chrome
You might want to stop auto-playing videos on your desktop or smartphone. Below, I've provided steps to prevent videos from playing automatically in Chrome on Windows, Mac, Android, and iOS. Read on.
On Windows/ Mac
Chrome for Windows and Mac doesn't have any built-in option to stop auto-playing videos on the website. But thankfully, we have a Chrome extension named AutoPlayStopper to rescue. Follow the steps below to add and use the extension.
Step 1: Open Google Chrome on your computer go to Chrome Web Store.
Step 2: In the Chrome Web Store search bar, search for AutoPlayStopper.
Step 3: On the Extension page, tap on Add to Chrome to install it on your browser.

Step 4: Once the AutoPlayStopper is installed, it will start appearing in the extension bar.

Step 5: To block auto-playing videos on a website, visit the site and tap on the AutoPlayStopper icon from the extension bar.
Step 6: A new pop menu will appear with all the options. Among those options, tap on Disable everywhere to block auto-playing videos everywhere on that site.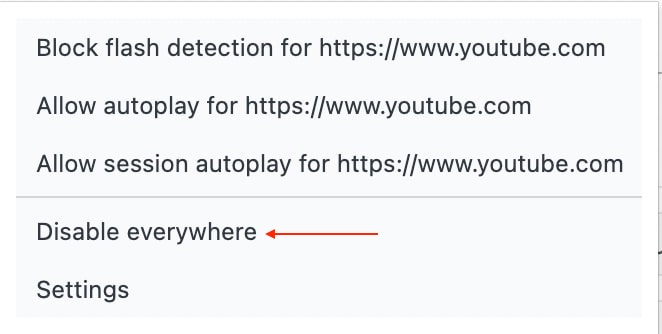 Step 6: To customize the extension, tap the Settings option. The available settings are AutoPlay and Flash. In the default mode, AutoPlay will be set as 'Block Autoplay,' whereas Flash will be set to 'Allow Detection.' You can keep it as it is.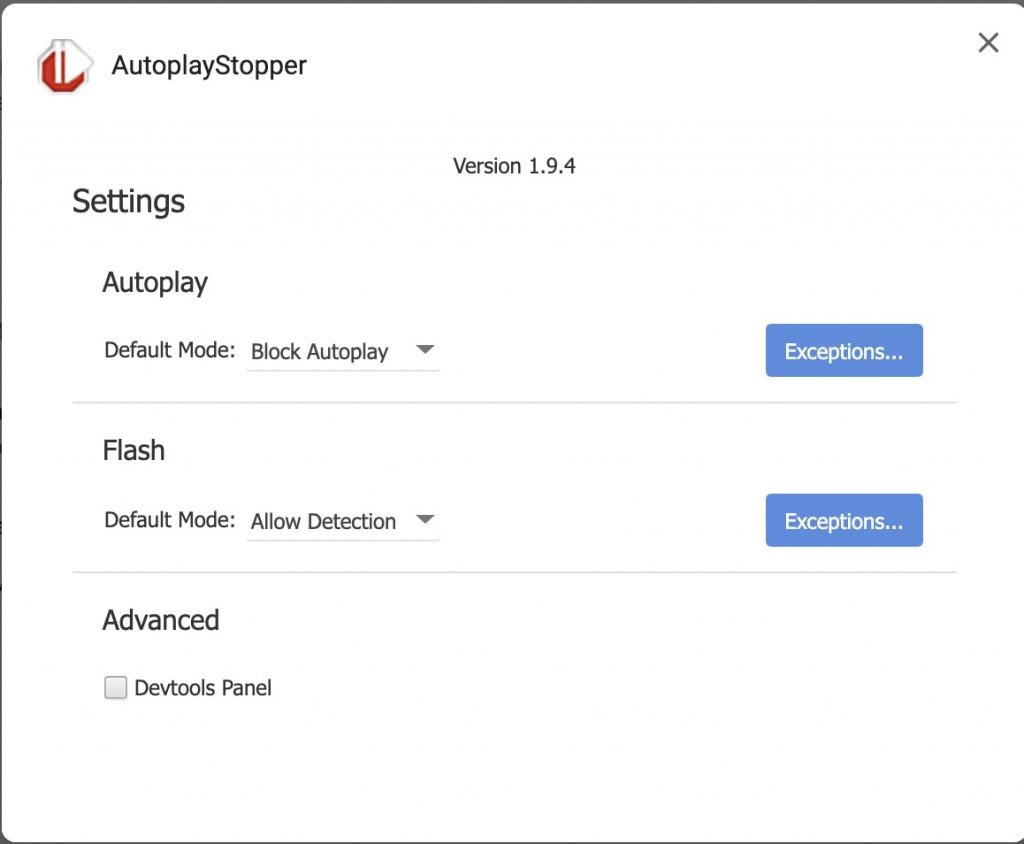 Step 7: If you want to set exceptions and don't want to stop videos video auto-playing, tap on Exceptions and enter the URL of that website.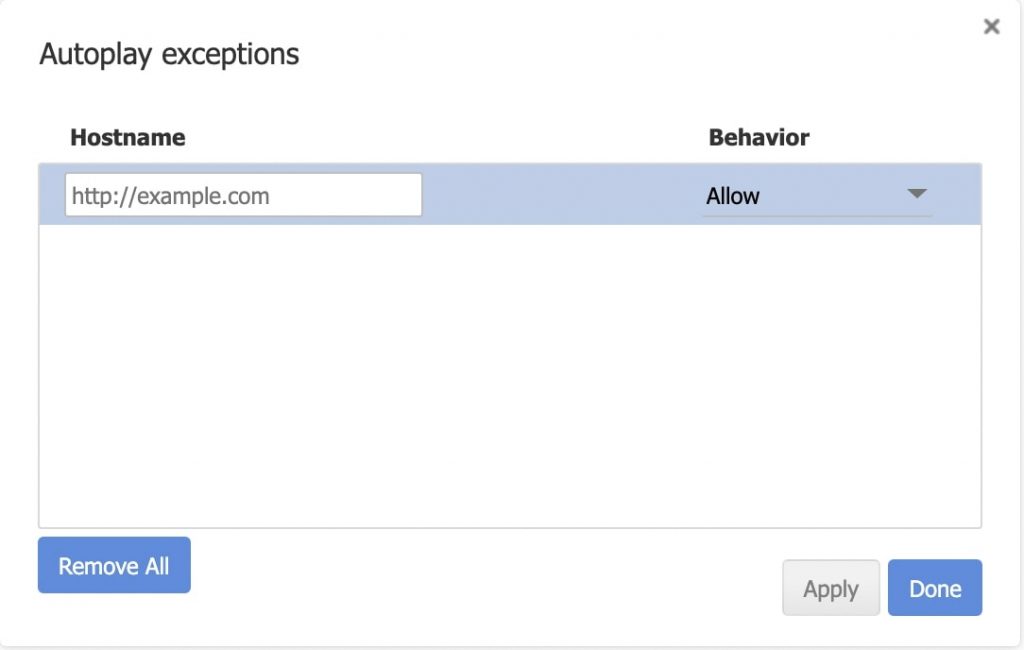 This is how you can stop auto-playing videos on websites in Chrome on Desktop. The AutoPlayStopper extension is available for free and can be downloaded on any compatible machine with Chrome or Chromium-based browsers like Edge.
On Android/ iOS
On desktop, you have the option to use the AutoPlayStopper extension. But on Mobile, Chrome doesn't have an option to block auto-playing videos. As you know, Chrome extensions are not supported on Android and iOS, so there's no chance of using them.
Although you can mute videos on Chrome for Android but doing that will mute videos on all websites. All-inclusive, there's no way to block auto-playing videos on Android and iOS as of yet. I will update this section if Chrome adds the feature.
Final Words
Autoplay videos on websites consume data and also affect internet speed. Thankfully, It is possible to stop these videos from playing automatically on Windows & Mac using extensions. However, there's no method yet for Android and iOS. Anyways, is the desktop method working for you? Do let us know in the comments.