The all-new Chromium-based Microsoft Edge is giving tough competition to other popular browsers like Chrome, Firefox, and Opera. Just like others, Edge features an InPrivate window, similar to the Incognito mode. When someone opens a new InPrivate window in Edge, the start page appears in dark mode, but some parts still show up in light mode, which can be really annoying. If you want to get full dark mode in the InPrivate window in Microsoft Edge, this article is for you. Read on.
Related | How to Enable Tab Search in Microsoft Edge
Enable Full Dark Mode for InPrivate Window in Edge
Microsoft InPrivate Mode is equivalent to Incognito Window in Google Chrome. By default, the start page opens in Dark Mode in the Incognito or Private window. But still, the context menu, menu, and dialogue box appear in light mode.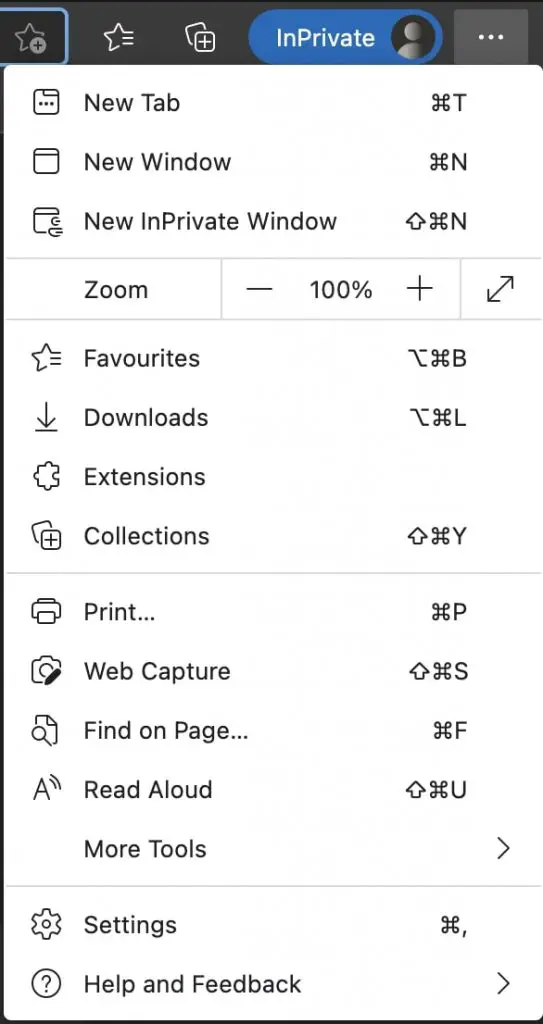 The company is already working on it to bring full dark mode to the Private window. The feature is experimental and available as Flags. Follow the below steps to enable the flag and get the full dark mode in InPrivate Mode in Microsoft Edge.
Step 1: Open Microsoft Edge browser on your Windows PC or Mac.
Step 2: Type edge://flags in the address bar and hit enter.
Step 3: On the Edge Flags page, search for "inherit."

Step 4: You will see a flag named Allow widgets to inherit the native theme from its parent widget.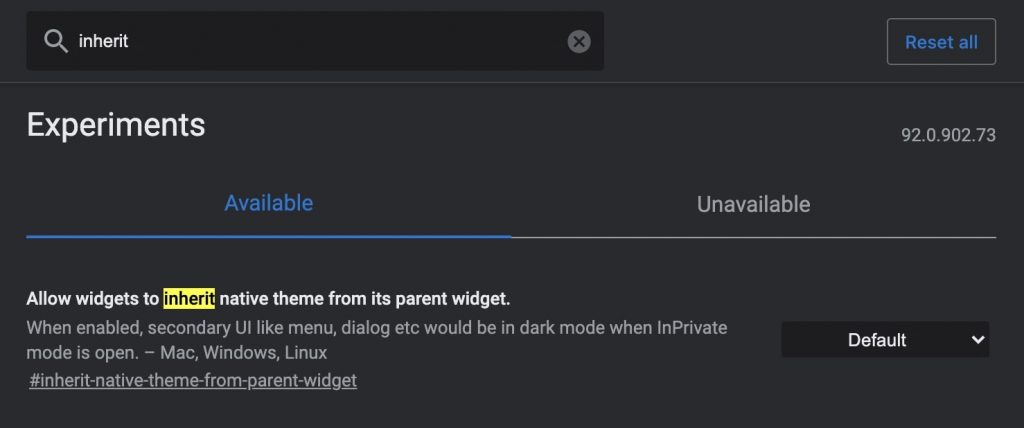 Step 5: The Flag will be set as default. Tap the down-facing arrow icon next to it and select Enabled.
Step 6: You'll get a prompt to restart the browser. Tap on it to make the changes effective.

Once you've enabled theflag, open a new private window. To do so, tap the three-dot icon and then tap on the New InPrivate window. You can also use keyword shortcut Shift+Ctrl+N on Windows or Shift+command+N on Mac to open a private window.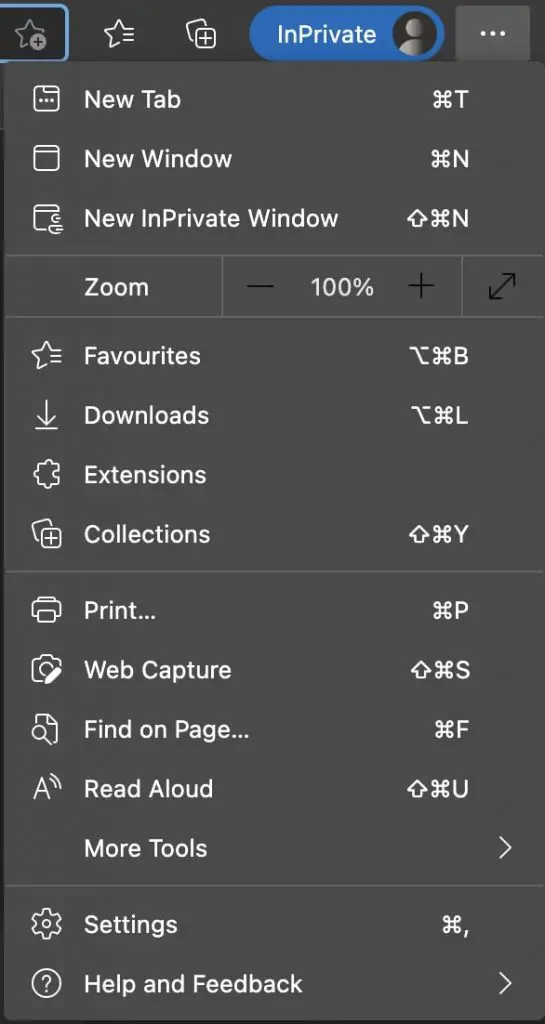 The context menu, menu, and dialogue box will now appear in full dark mode.
Final Words
By enabling the above-mentioned flag, you can get full dark mode in InPrivate Window in Microsoft Edge. All you need to do is enable the given flag. I hope you're able to enjoy the complete dark mode experience even in the Private window. Stay tuned for more such tips, tricks, and how-tos around browsers.