YouTube is the world's largest video-sharing website. Usually, it works flawlessly while watching videos. But at times, it gets stuck and shows a black screen instead, which can be really annoying. If you are facing any such issue in Google Chrome, then you have come to the right place. Here's how you can troubleshoot and fix YouTube showing a black screen and videos not playing in Chrome.
Related | How to Enable Picture-in-Picture in Firefox
Fix Youtube Videos Not Playing in Chrome, Stuck on Black Screen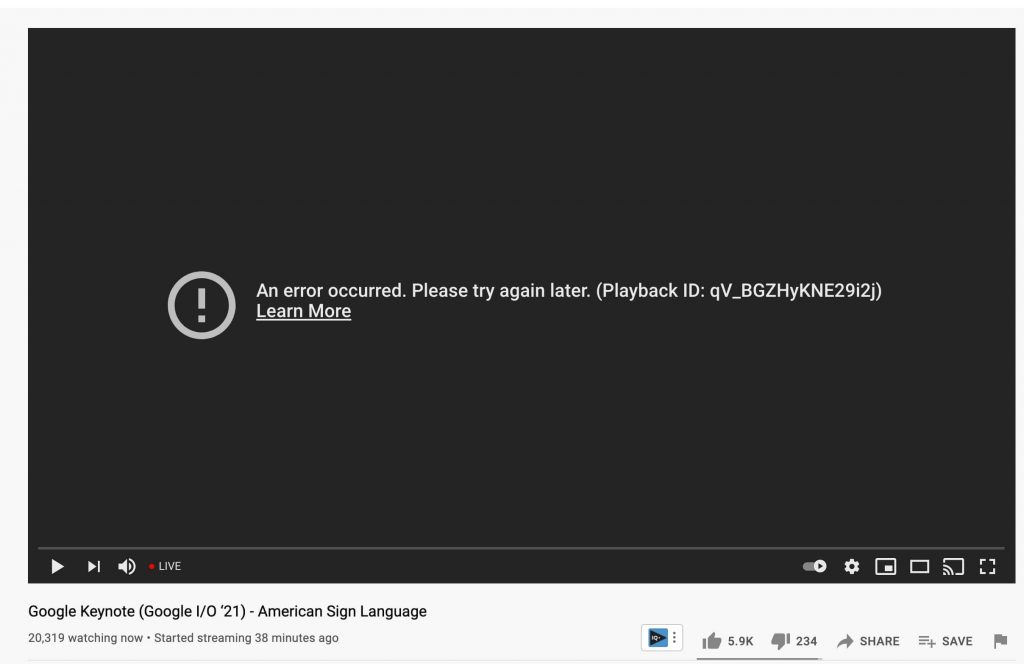 There could be so many reasons for getting black screen errors on YouTube. It could be an ad blocker causing the issue. In few cases, the browser, computer, or network have been the real culprit. Below are some of the working fixes you can try to fix the YouTube black screen issue.
1. Open The Webpage in An Incognito Window
If facing the YouTube black screen problem, the very first thing you should do is try opening the webpage in a new incognito window.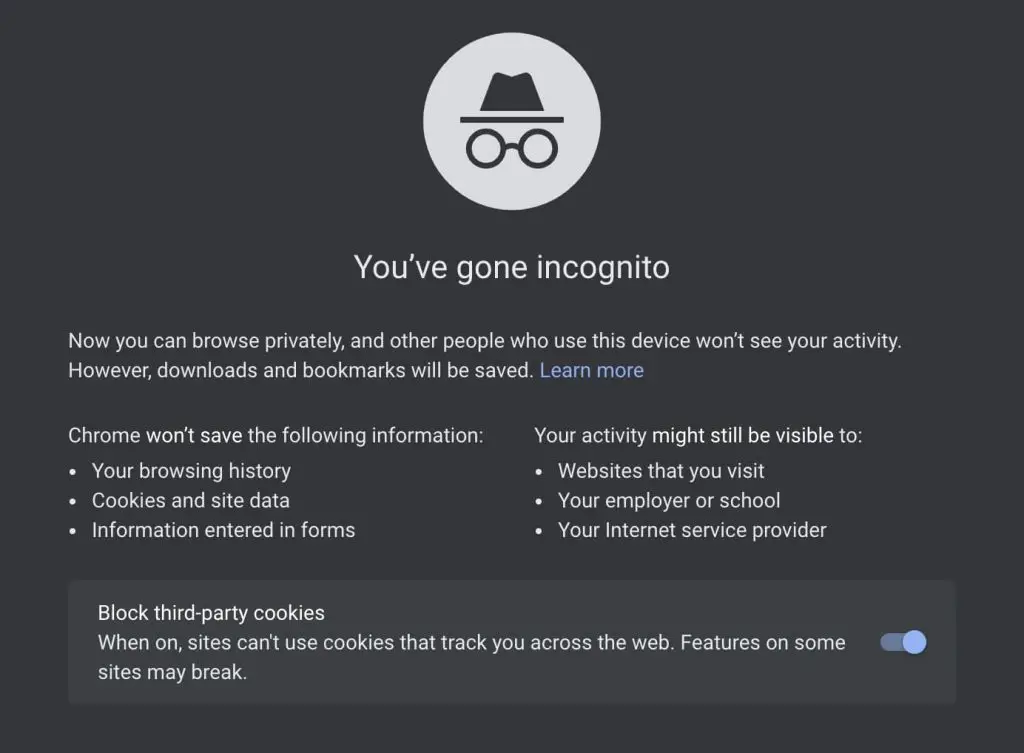 It will help in confirming whether an extension is causing the issue. Most extensions do not work in the incognito window (unless enabled manually). So, if the video is playing normally in incognito, one of your extensions is causing the issue.
Usually, it is the ad blocker extension that blocks the YouTube videos from loading. To open a new incognito window, tap on the three-dot menu icon and the New Incognito window option.
2. Disable Ad Blocker Extension
In my experience, some ad blocker extensions, too, can cause the black screen issue on YouTube. If you have an ad blocker installed on your Chrome browse, disable it and refresh the page to see if it solves the problem.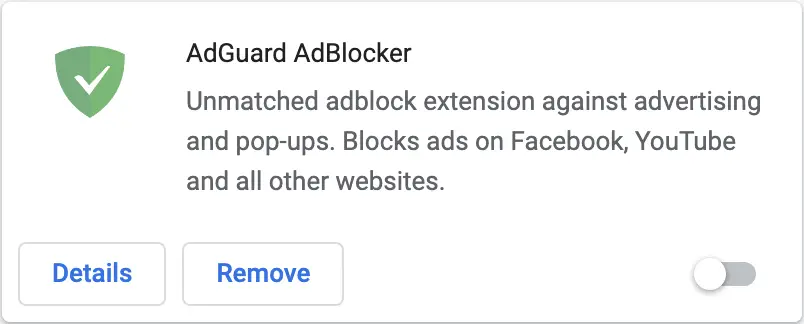 Step 1: To disable the ad blocker, type chrome://extensions in your address bar to visit the Extensions page.
Step 2: Find the Adblocker extension you are using and disable it.
If disabling the extension solves the problem, delete it from Chrome and try other extensions.
3. Disable Hardware Acceleration
Hardware acceleration is a feature present in most of the new-age browsers. All it does is allocate some workload to the GPU instead of CPU. This helps in improving the overall browsing experience. But sometimes, hardware acceleration may cause the YouTube black screen issue.

Step 1: To check if hardware acceleration is enabled, type and enter chrome://settings/system in the address bar.
Step 2: Under the system, settings look for Use hardware acceleration when available.
If enabled, disable it by turning off the. You might need to relaunch your browser to make the change effective.
4. Clear Browsing Data
If nothing works, you can try clearing the browsing data. There might be some caching issue, or you would not have cleared the browsing data for a really long time.
Step 1: Type chrome://settings/clearBrowserData in Chrome address bar and hit enter.
Step 2: Select the Advanced tab and select All time. Then, check the boxes for Browsing History, Download History, Clear Cache, and Cookies.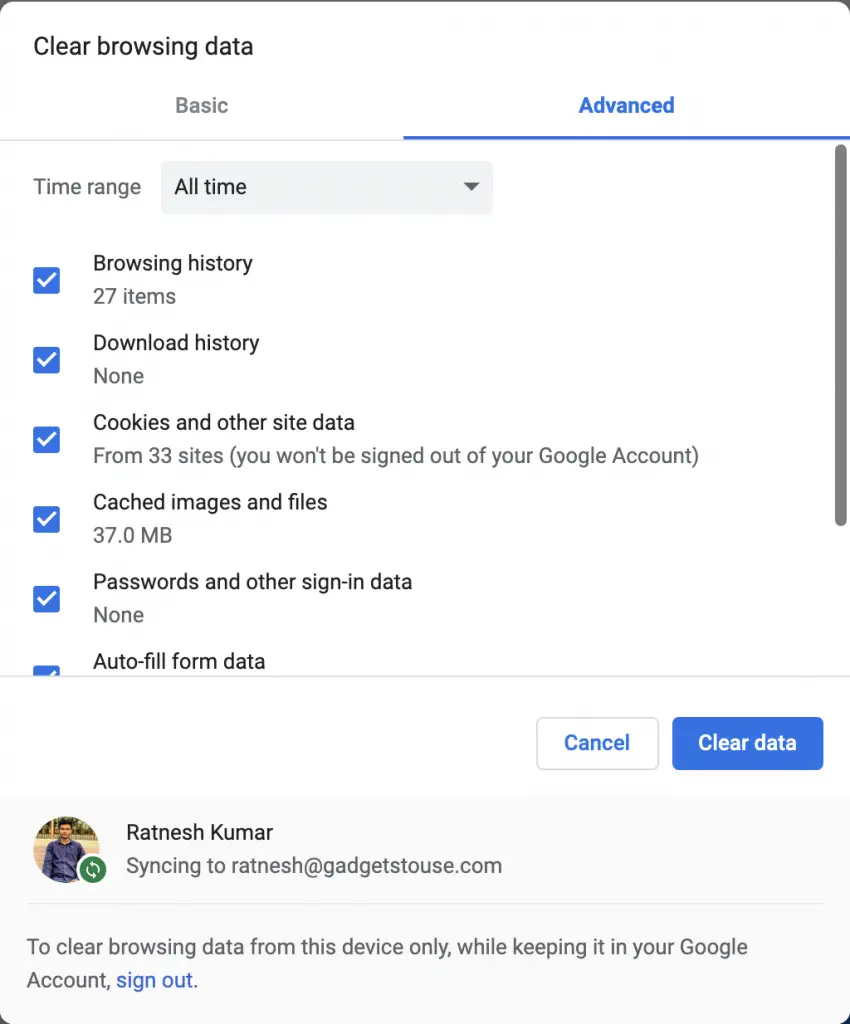 Step 3: Once done, tap on Clear data. It will clear your browsing history, and the YouTube black screen issue will be gone.
(Solved) YouTube Black Screen in Chrome
These were four working ways to fix YouTube black screen errors in Google Chrome. It is usually caused by adblocker extensions and can be fixed by disabling the same. If you don't use any such extensions, try to disable hardware acceleration or clearing your browsing data. Anyways, which of the above fixes worked for you? Please drop a comment to let us know.