Many people prefer listening to the audio instead of reading the text. Plus, there are millions around the world facing dyslexia and other disabilities. For them, listening to the webpage content is easier than reading. If you use Firefox and want to make the browser read webpage content for you, then you are at the right place. Here's how to do it.
Related | 2 Ways to Make Google Chrome Read Aloud Webpage Text, PDF, or Docs
Read Aloud the Webpage Content in Firefox
Firefox offers add-ons, similar to extensions on Chrome. To make Firefox read webpage content, we will use an add-on named Read Aloud. The add-on uses text to speech to convert the text of any webpage to audio. It supports 40 languages and has several male-female voices. Follow the steps below to use it.
Step 1: Open Firefox browser on your Windows or macOS running computer.
Step 2: Visit the Firefox Add-Ons page and search for an add-on named Read Aloud. Alternatively, you can click here to get there directly.

Step 3: Once you find the Read Aloud add-on, tap the Add to Firefox button.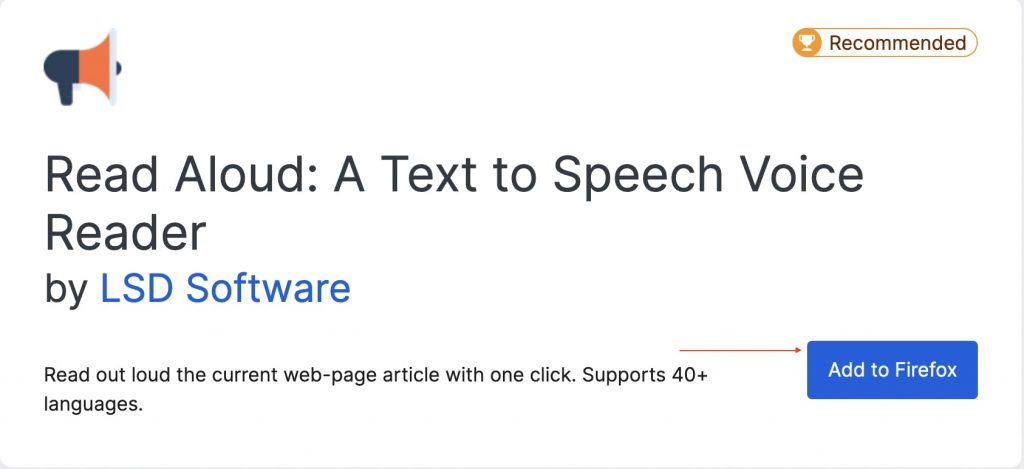 Step 4: The Read-Aloud Add-on will be added to Firefox. It will start appearing in the toolbar.

Step 5: Now, visit the webpage that you want Firefox to read and tap the Read Aloud icon in the toolbar.
As soon as you tap the icon, the add-on will start reading the content of the webpage. If you want the specific text to read then select the text and right-click to open a context menu. Among the options tap on Read aloud selected text.

In the meanwhile, you'll see a pop-up box with the options to Play, Pause, Forward, Rewind, and Reset. It'll also show the content of the web page. As it reads, it'll highlight the text to help in understanding which exact part is being read.
At the bottom of the pop-up, you'll find A+ and A- controls to reduce the size of the text. Similarly, you can use the + and – icon in the right corner to increase or decrease the size of the pop-up box.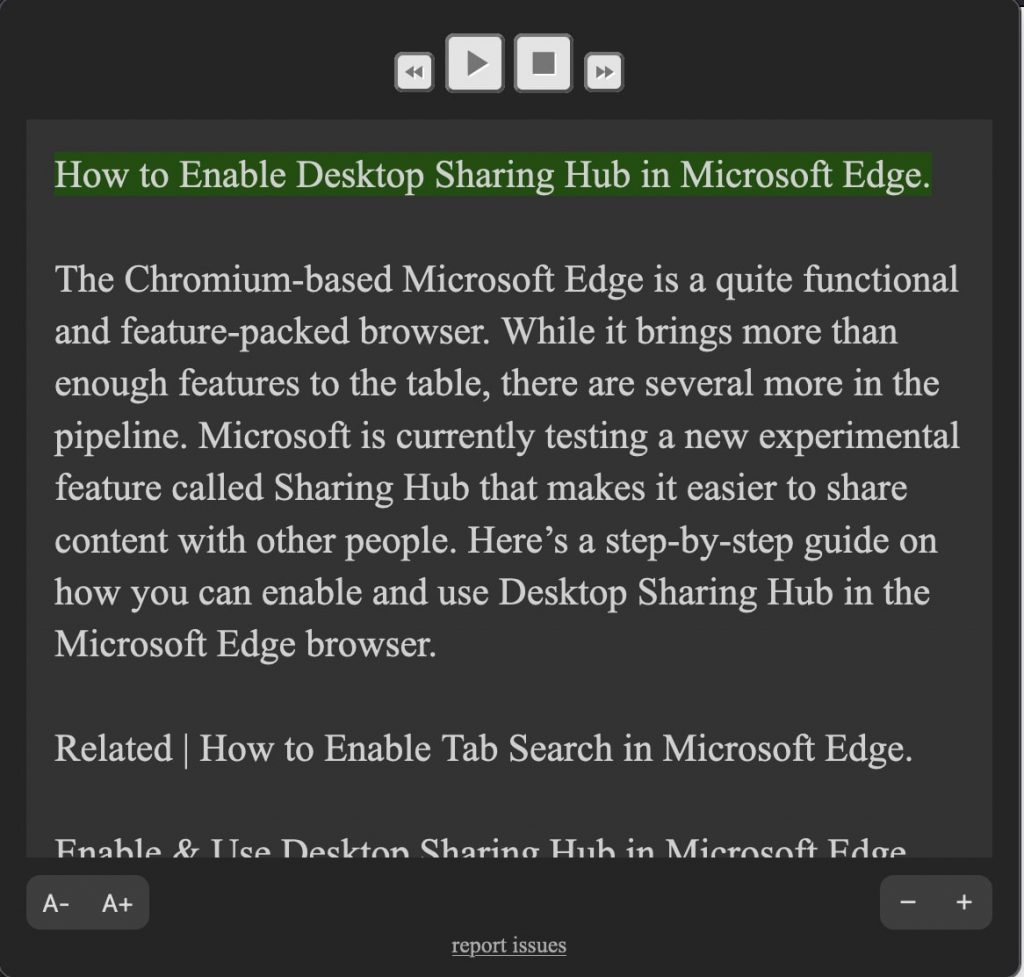 You can also tweak certain settings. To do so, tap on the Reset icon and then tap the Settings icon. The options to configure are Voice, Speed, Pitch, Volume, etc. Play with these options to select a different voice, change the speed of the Reading, pitch, and or volume.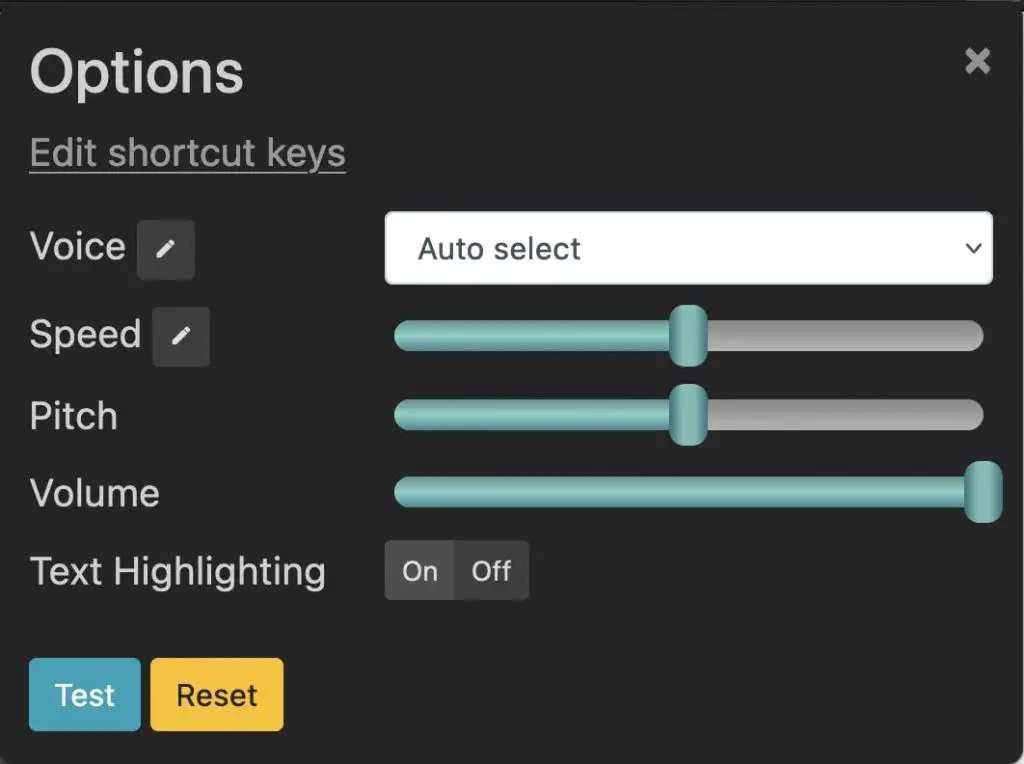 Final Words
While there's no in-built option, you can use add-ons to make the Firefox browser read aloud webpage content. In my usage Read Aloud worked well on most of the web pages. Plus, it's super easy to use. Anyways, do try it and let me know your experience in the comments below.