Tab Search is a useful feature that lets you search amongst the open tabs. You can use it to find the required tab when multiple tabs are open in the bower. While Google has added it in the public build of Chrome, Microsoft is also testing out the Tab Search feature in the Canary build of its Edge browser. Here is how you can enable the tab search feature in Microsoft Edge.
Related | How to Install a Website as App on Chrome and Edge
Enable Tab Search in Microsoft Edge
Tab Search is yet to roll out in the public version of Edge. And while the feature is experimental, it's currently not available in Edge Flags. Thankfully, we do have a trick to enable it in Edge for Windows machines, given below.
You can download Edge Canary from the official website here.
Step 1: Go to the desktop on your Windows PC. Right-click the Edge shortcut. You can also right-click the browser from the taskbar.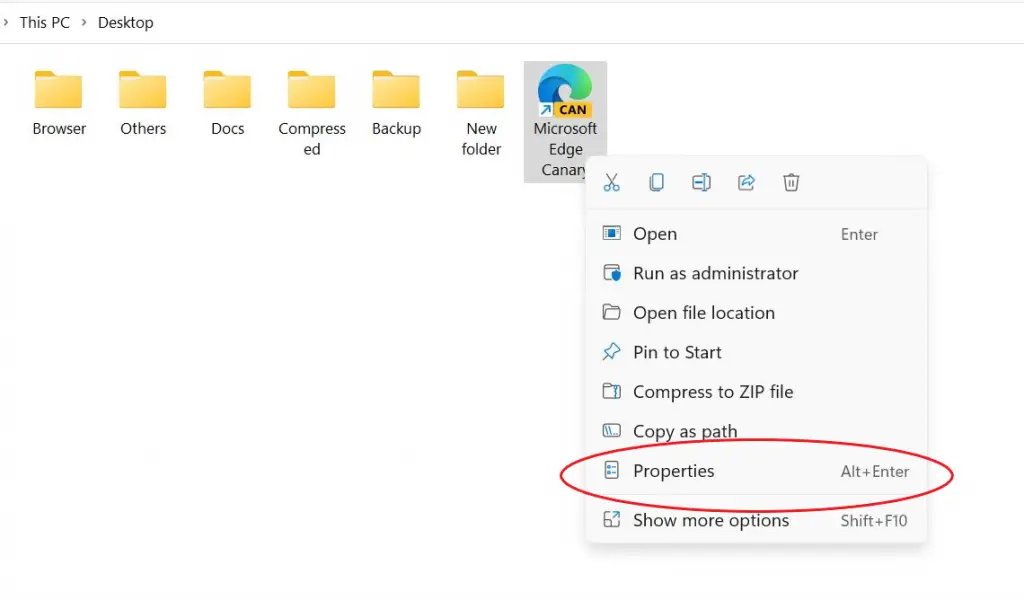 Step 2: Amongst the options, select Properties.
Note: If you don't have the Edge shortcut on your desktop screen or taskbar, you can find the Edge shortcut from the programs folder in File Explorer. Copy and paste the command "%ProgramData%\Microsoft\Windows\Start Menu\Programs" in the Run dialog box. And then, find the Edge Canary shortcut, right-click on it and then select Properties.
Step 3: Under Properties, select the Shortcut option. Here, look for Target.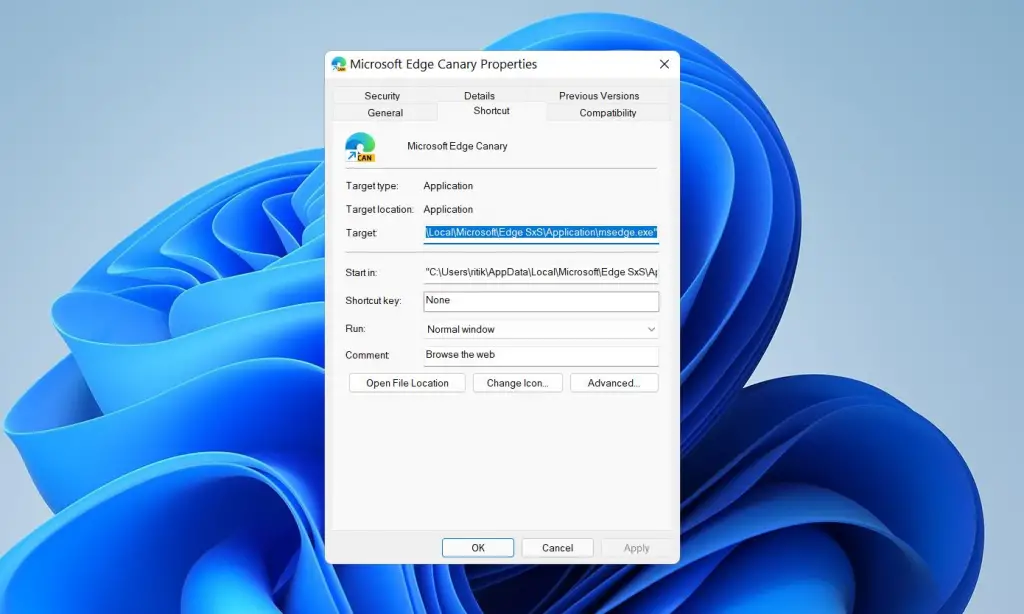 Step 4: Edit the target box and add this string "–enable-features=msTabSearch" at the end of the existing string. Make sure to leave a space between the existing text string and the one you will add.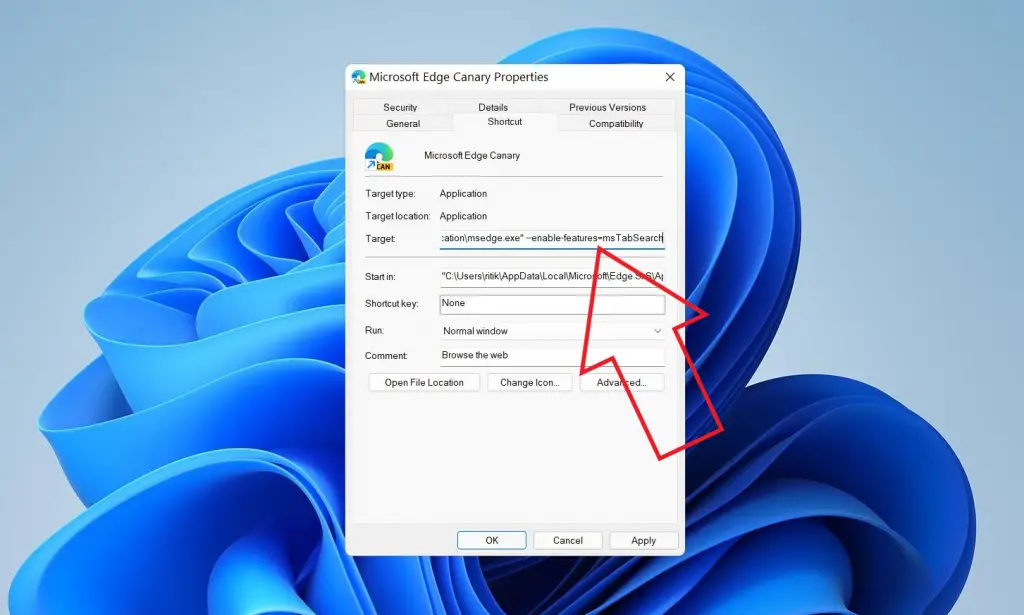 Step 5: Click on Apply. Relaunch Microsoft Edge using its shortcut. You will now find a down arrow next to your opened tabs.

You can tap the arrow to search from the open tabs. Alternatively, you can press Ctrl + Shift + A shortcut keys to toggle the Tab Search box. Once the feature gets rolled out publicly or you want to deactivate it, remove the added string from the shortcut by repeating the steps.

Note: Sadly, this trick will not work on macOS. I will update the article if I find a way to enable the tab search feature in Edge browser on macOS.
Final Words
In the last few years, browsers have become more feature-packed. Most of the popular browsers have got interesting new features. One of those features is Tab Search. Chrome got it first, and now the competition is also testing it out. If you use Microsoft Edge on Windows PC, follow the above steps to enable the tab search feature. Anyways, what do you think about the new tab search feature in Microsoft Edge? Do let us know in the comments.