Do you get annoyed with unexpected ads while listening to your favorite Spotify music? If so, you don't have to worry anymore, as you can now enjoy an ad-free Spotify experience with Brave browser. In this article, you will learn how to use the Brave Browser to play Spotify without ads. Meanwhile, you can learn to disable ads in Brave.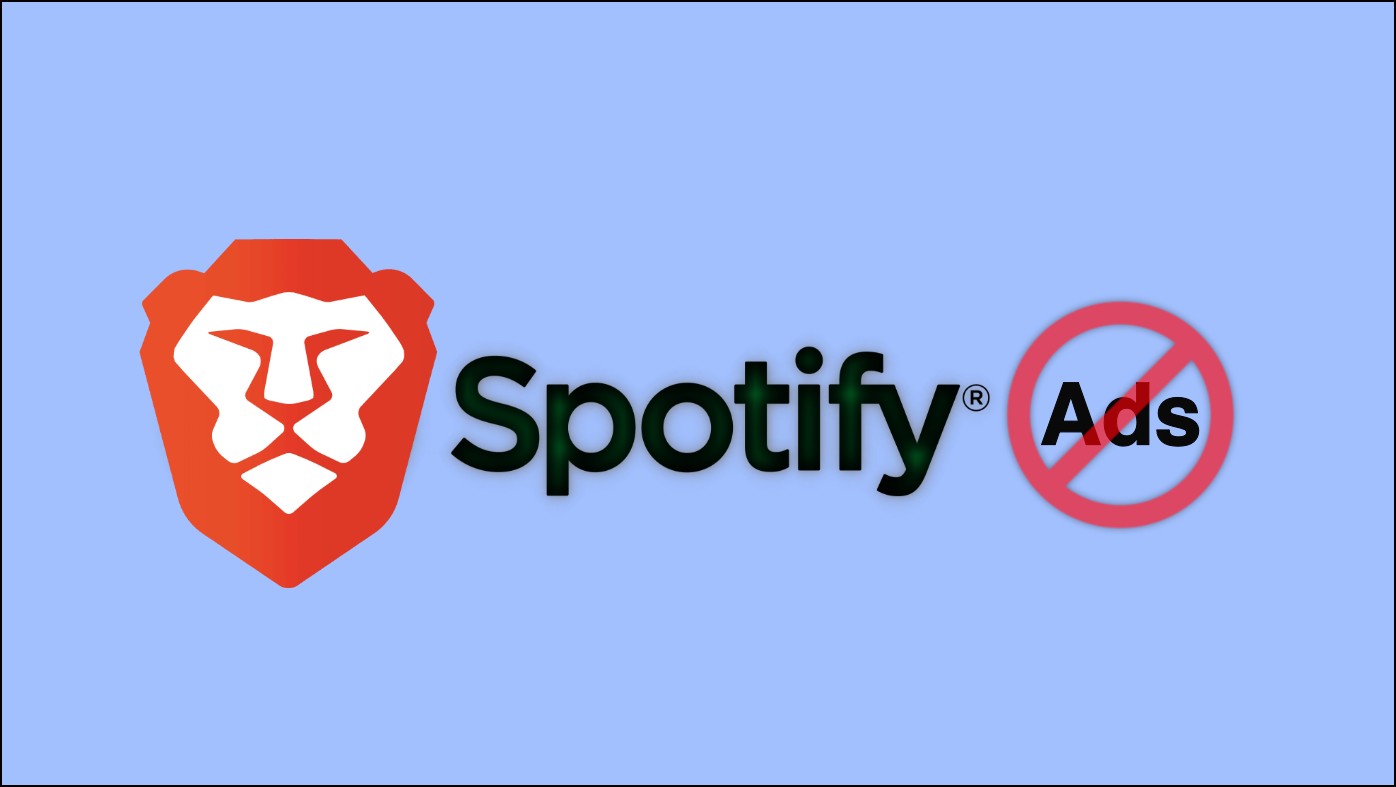 How to Play Spotify Without Ads in Brave Browser?
You can play music while skipping ads by using Brave Shields on Spotify Web or an extension built specifically to block ads on Spotify. Both methods are detailed below.
Method 1- Using Brave Settings
Brave browser has a built-in ad blocker that, once enabled, removes all the ads and trackers from the websites you visit. Here's how you can block ads and trackers on Spotify to listen to your favorite music without ads in the browser:
Step 1: Open the Brave Browser on your system.
Step 2: Head over to the Spotify website. Log in to your account if you have not already.
Step 3: Once logged in, tap on the brave icon on the address bar, and a pop-up window will appear.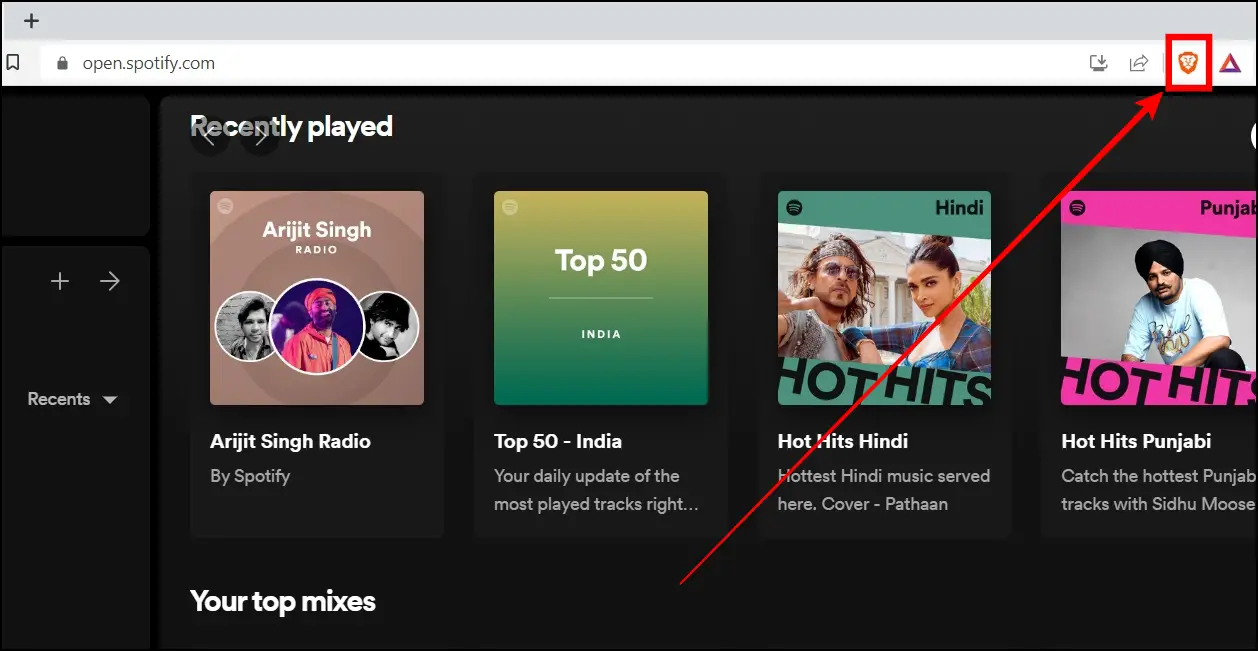 Step 4: Click on the down-drop arrow for the advanced controls.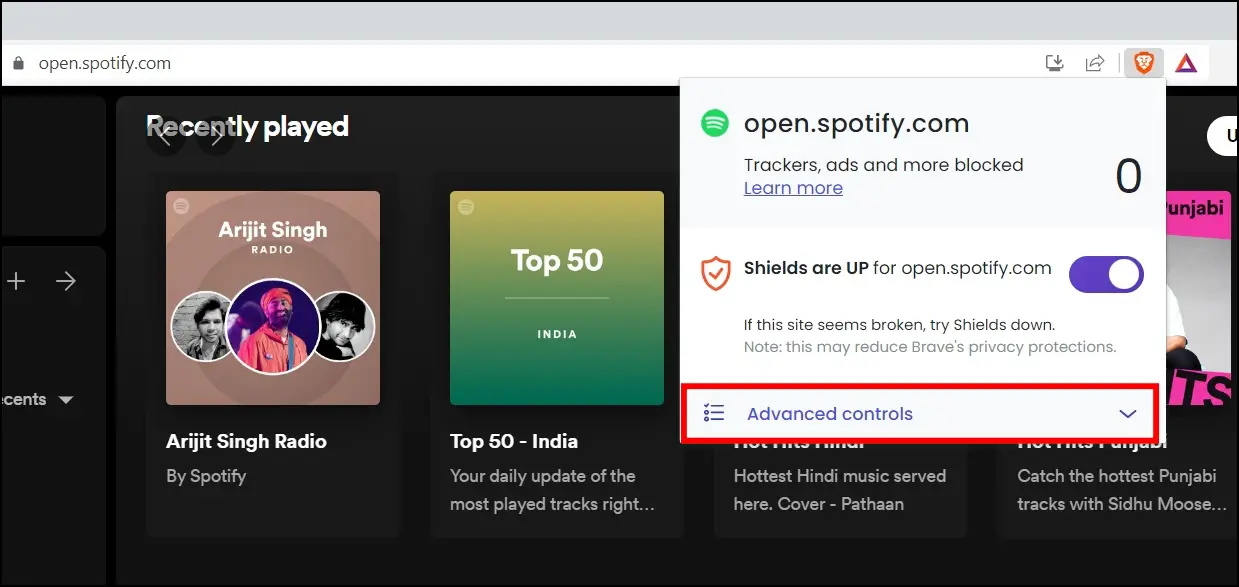 Step 5: Tap on the Allow all trackers & ads drop-down menu.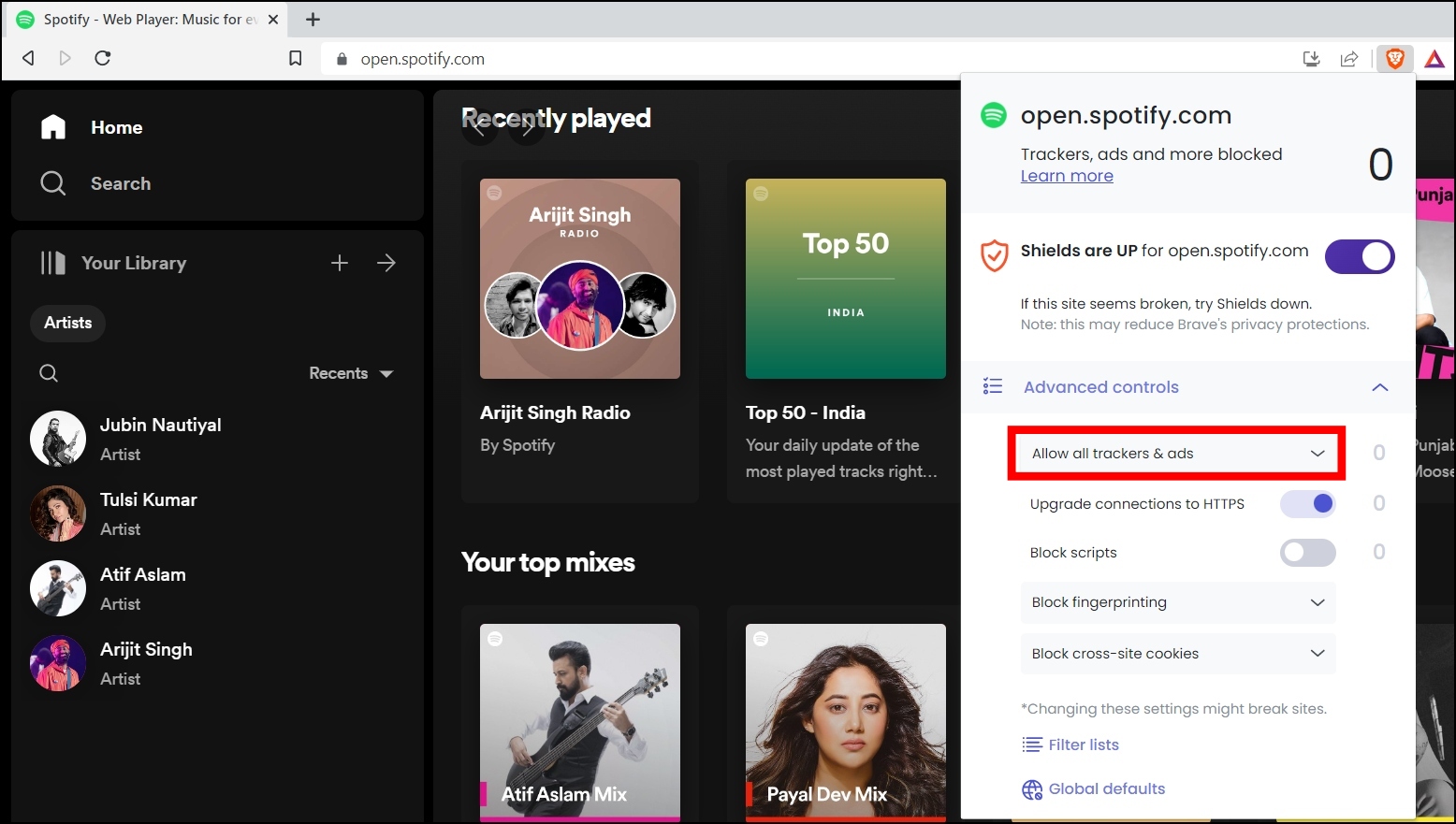 Step 6: Select Block Trackers & Ads or Aggressively Block Trackers & Ads from the menu options that appear.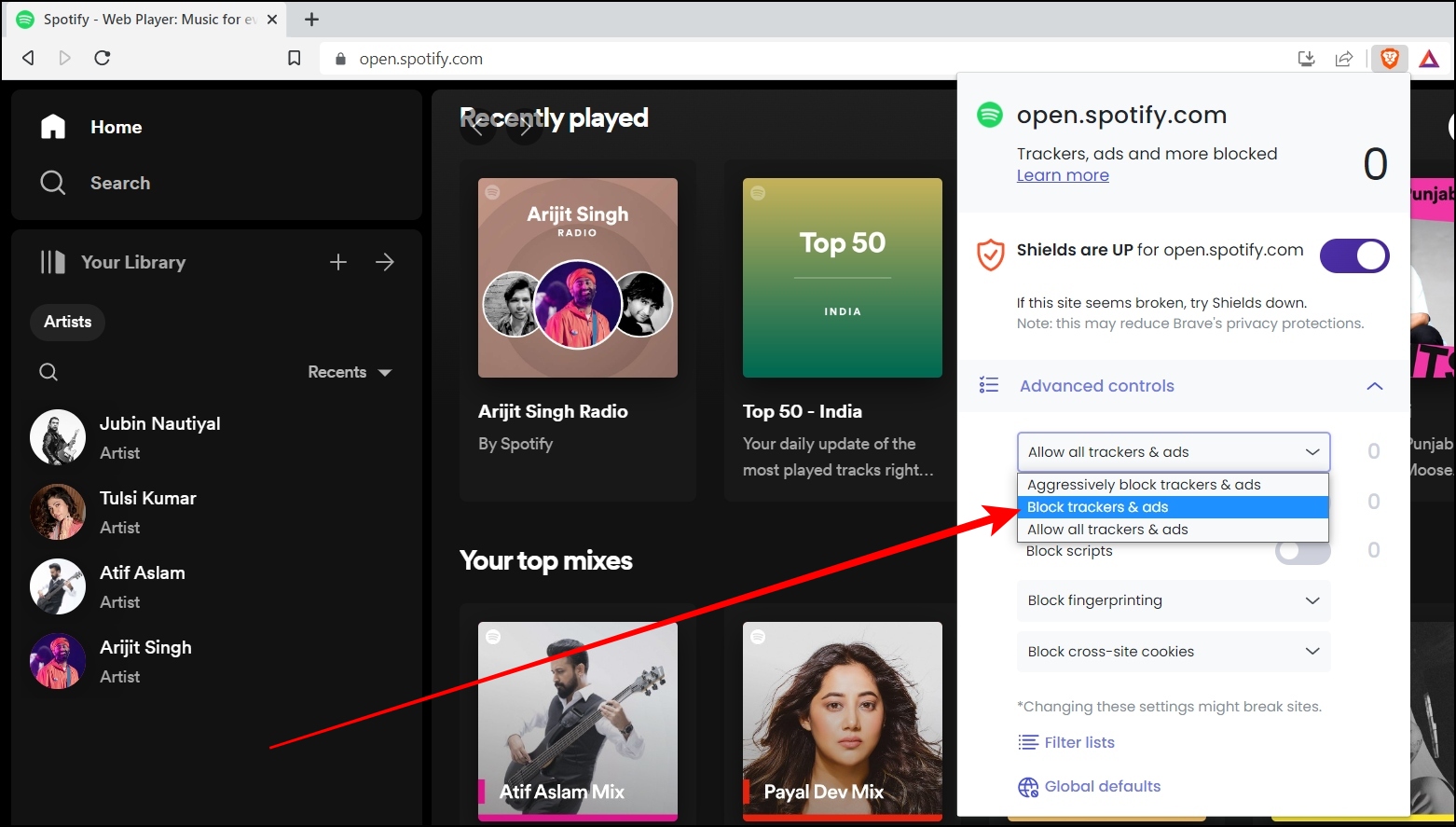 Once you do, you will not see the disruptive ads on the Spotify website while listing music.
Method 2- Using Spotify Ad Blocker Extension
You can also use an extension like Spotify Ad Blocker on the browser to block ads for the Spotify website. Follow the below steps to install and use the extension.
Step 1: Open the Brave browser on your computer.
Step 2: Head over to the Chrome Web Store.
Step 3: Search for Spotify Ad Blocker and tap to open the extension page.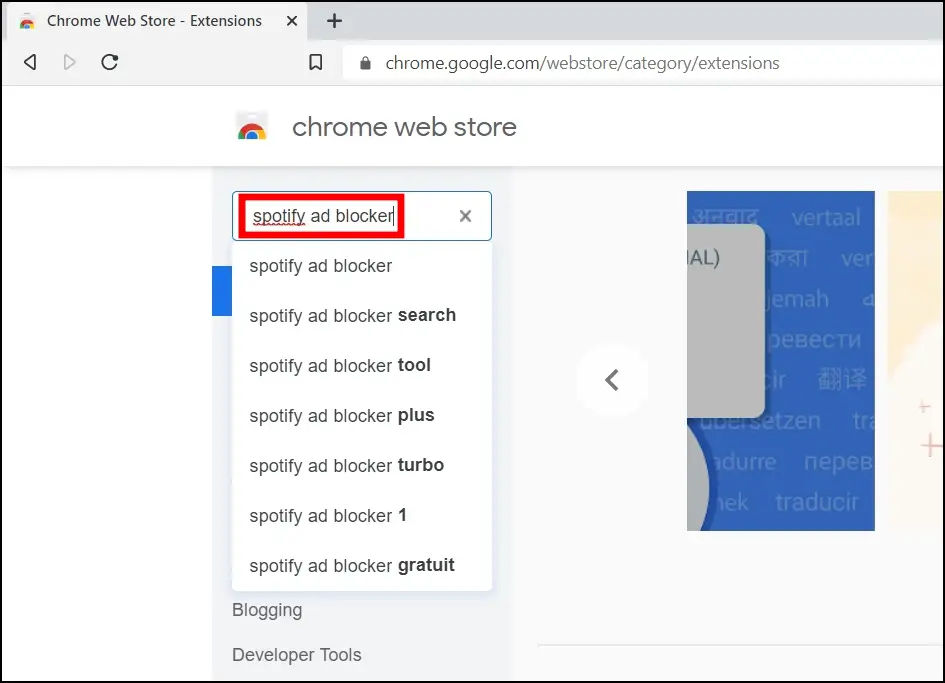 Step 4: Add the extension to your browser by tapping Add to Brave > Add Extension.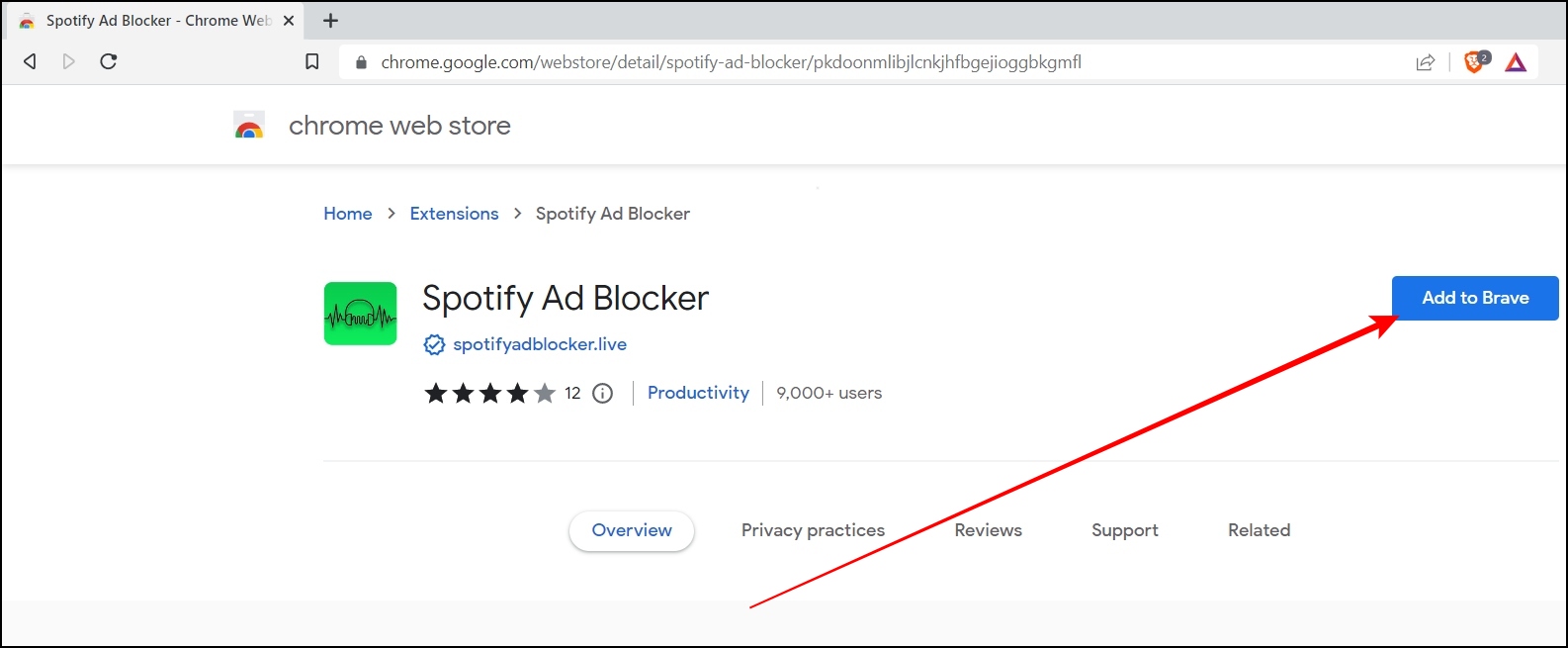 Step 5: Once added, visit the Spotify website in the browser.
Step 6: Tap the extension menu icon and select the Spotify Ad Blocker extension.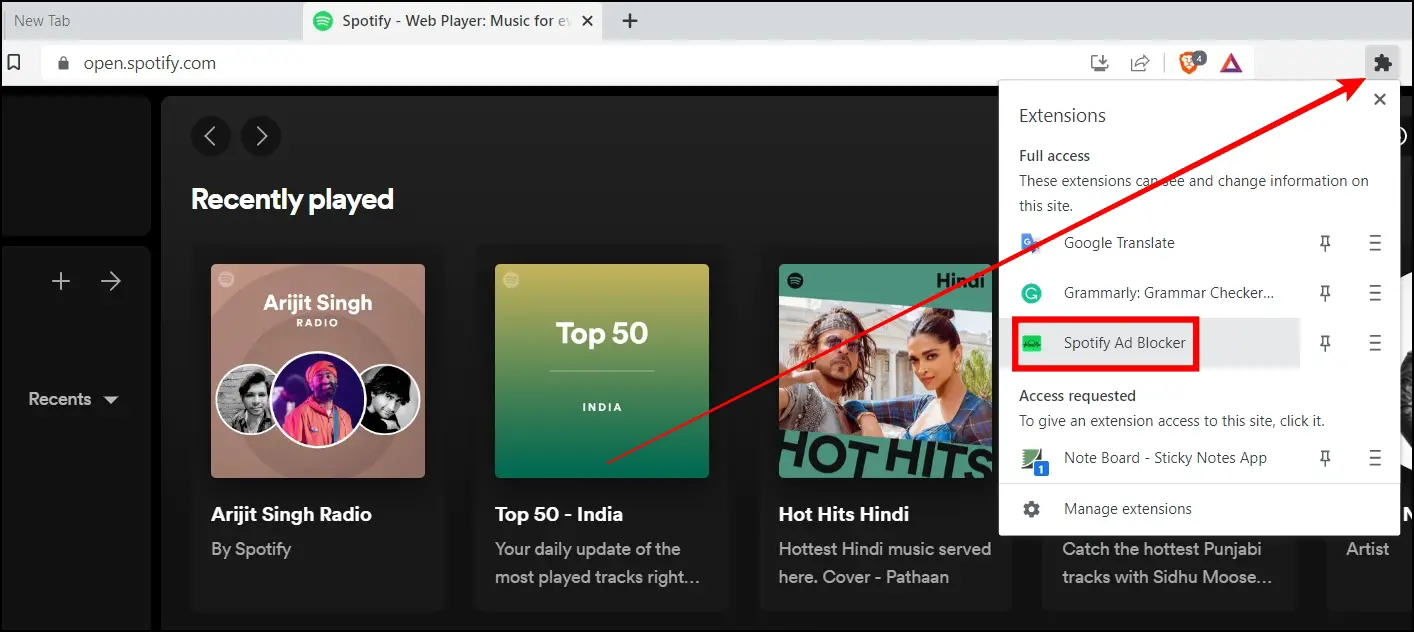 It will now remove all the ads, including audio ads, from the Spotify Web Player.
Frequently Asked Questions
Q. How to Block Ads on Spotify Web?
The Brave browser comes with a built-in feature that disables disruptive ads. Moreover, you can install an extension like Spotify Ad Blocker to block all ads, including audio ads between songs.
Q. Do I need a Spotify account to listen to music using a browser?
A Spotify account is required to view and use the Spotify web player. You can sign up for free on the Spotify website if you don't have one.
Q. Can I Enjoy Spotify Without Ads in Brave Browser?
Brave Browser offers a solution to block ads, allowing you to enjoy uninterrupted Spotify music streaming. You can also install an extension to remove audio ads between the songs.
Wrapping Up
This is how you can play Spotify without ads in the Brave browser. I hope the above article helped you listen to Spotify music without any ads using the Brave browser. Let us know in the comments below if you have any questions about the article. Stay tuned to BrowserToUse for more such articles and how-tos.
Related: