Are you looking to enhance your browsing experience on your Chromebook? You've come to the right place. While Chrome is pre-installed on Chromebooks, you can also explore other web browser options. Chrome OS, the operating system that runs Chromebooks, is based on the Linux architecture, which opens up a world of possibilities for web browsers. Today, we will show you some of the finest Chrome alternative web browsers for Chromebook.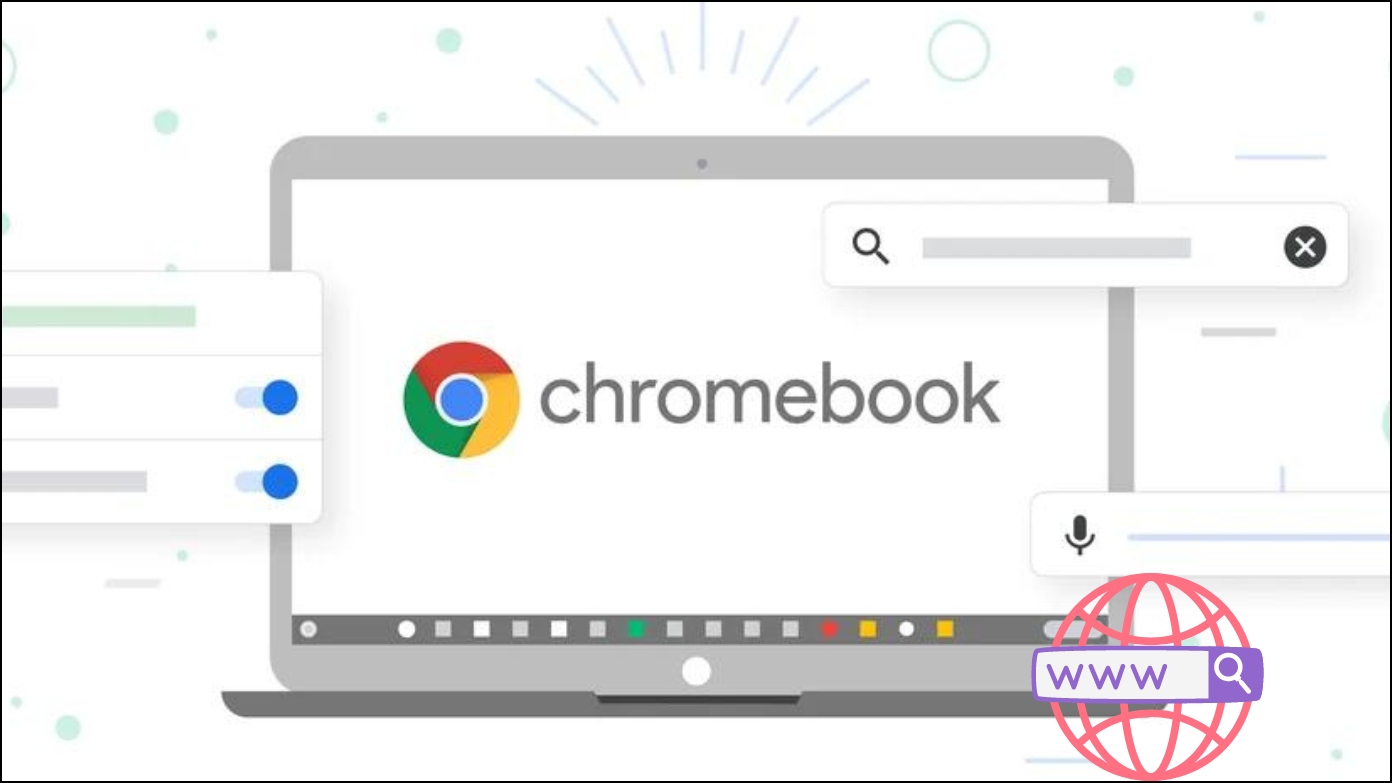 Best Chrome-Alternative Browsers for Chromebook
Like Android, Google's Chrome OS supports downloading apps from the Play Store. And hence, most of the Chrome alternatives we discuss here can be installed for free directly from the Play Store on your Chromebook. For those that are not, you can always sideload the APK from the web. Read on.
1. Mozilla Firefox

Firefox, a popular web browser produced by Mozilla, is an excellent Chromebook alternative to Google Chrome. It's known for its speed, security, and a wide choice of add-ons, allowing you to personalize your browsing experience by customizing your interface, disabling unwanted ads, and accessing a large library of add-ons. Firefox has got you covered, whether you're a privacy-conscious user or a multitasking enthusiast.
Pros:
More customization options.
Enhanced privacy settings.
Robust performance.
Cons:
Resource-intensive.
Updates can cause issues.
Download | Mozilla Firefox
2. Brave Browser for Chrome OS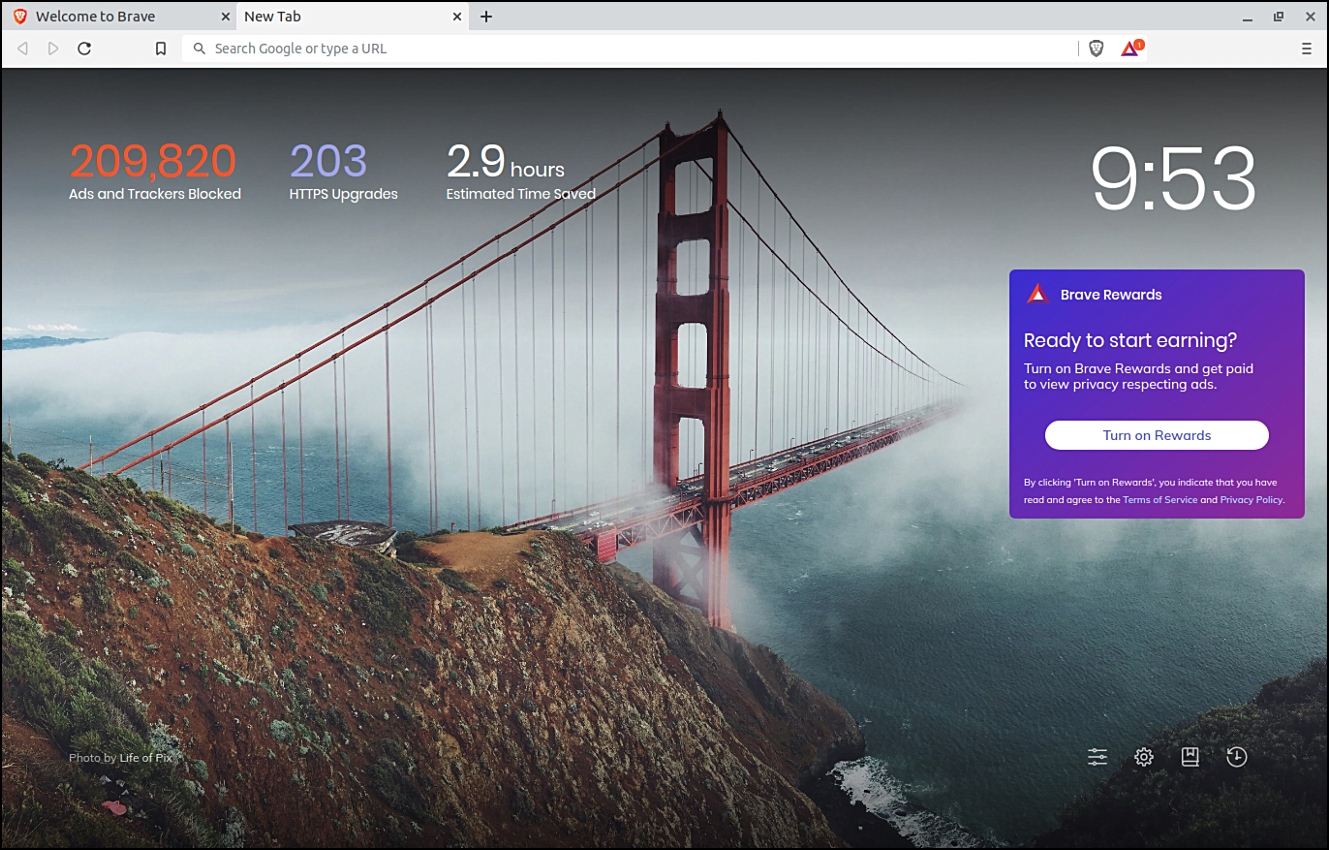 If your primary concerns are privacy and security, Brave is the web browser you've been looking for. Brave was designed with a focus on user privacy as it eliminates annoying ads and trackers by default, resulting in a faster and more secure surfing experience. In addition, Brave has a unique feature called Brave Rewards, which allows you to earn cryptocurrency by opting into privacy-protecting ads.
Pros:
Fast and battery-efficient browser.
Privacy-centric features.
Brave Rewards.
Cons:
Less mainstream user base.
Unpolished privacy features.
Download | Brave Browser
3. Opera Browser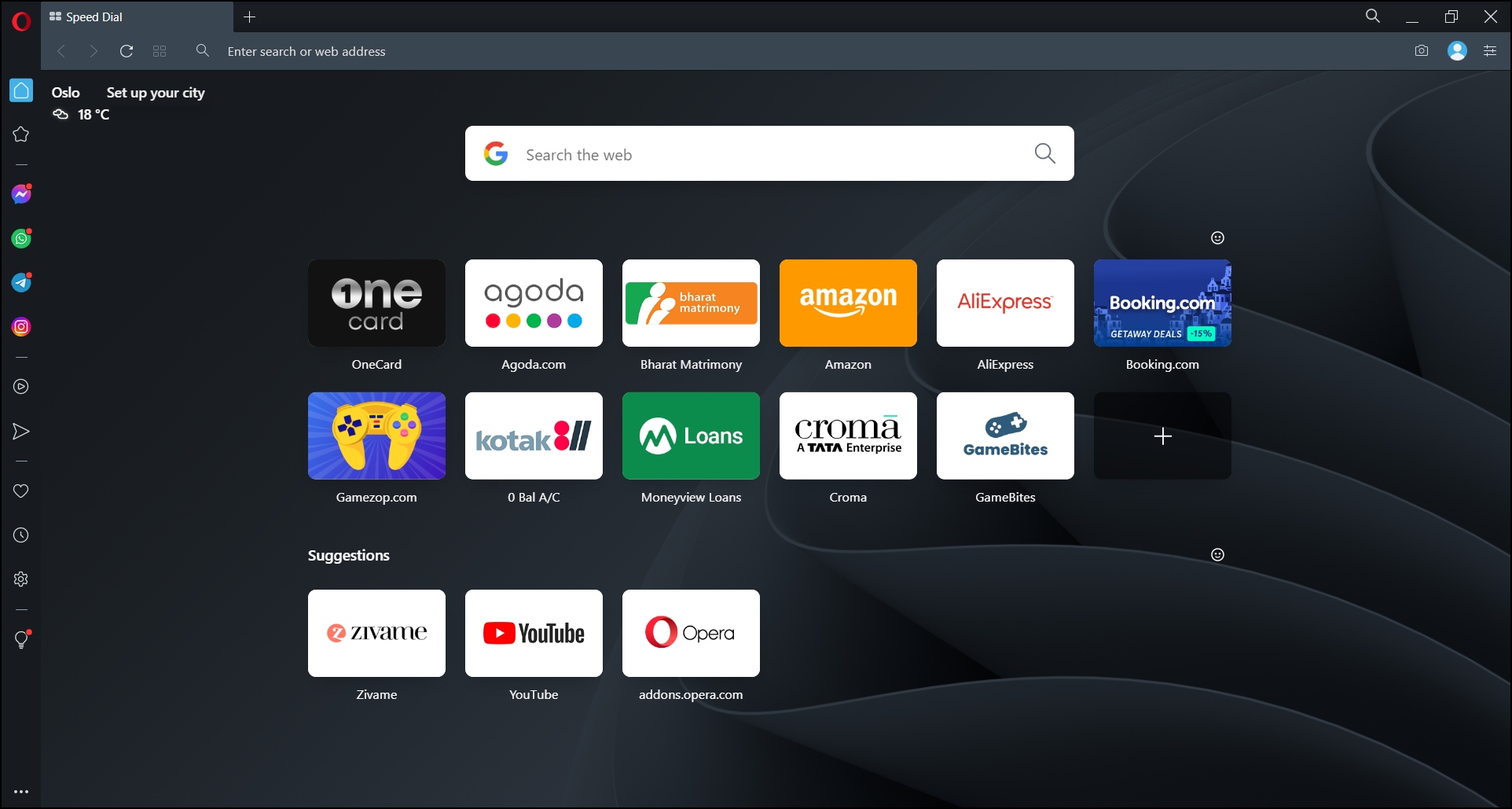 Opera is a multipurpose web browser that combines speed, performance, and a plethora of features. Opera provides an all-in-one solution for a flawless browsing experience with its built-in ad blocker, VPN, and battery-saving mode.
Additionally, Opera's one-of-a-kind sidebar allows you to access popular chat apps, social networking sites, and other helpful tools without leaving your browser. Opera is an excellent companion for your Chromebook, whether you're working, streaming, or simply browsing the web.
Pros:
Has a variety of in-built features.
Excellent performance.
Convenient sidebar.
My Flow feature allows you to communicate with your mobile.
Cons:
Fewer extensions are available.
Limited user base.
Download | Opera Browser
4. Microsoft Edge for Chromebook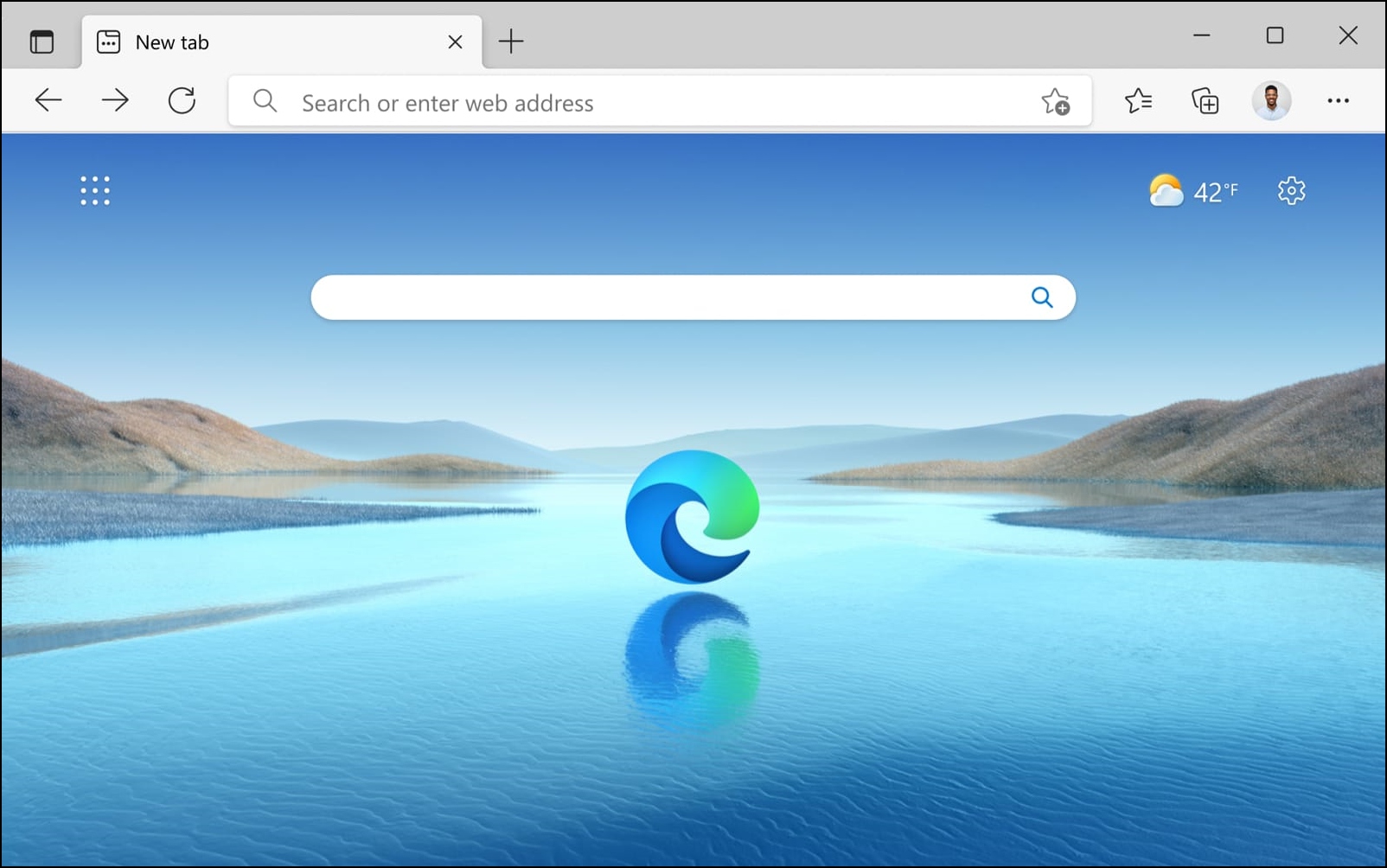 If you're already a part of the Microsoft ecosystem, choosing Microsoft Edge as your Chromebook's web browser makes perfect sense. Edge provides a familiar and synchronized browsing experience seamlessly across devices and platforms. And enjoy features like built-in Microsoft Office compatibility, smooth web page rendering, and quick access to your bookmarks, passwords, and browser history.
Additionally, you can easily start a discussion with Bing AI by clicking on the Bing Discover button or switching to the Compose mode for both formal and creative writing with Microsoft's dedicated option to access Bing's AI features. You may ask Bing to summarise web pages and PDF files because it is so seamlessly integrated with Edge.
Pros:
Integration with Microsoft services.
Allows users to use Bing AI.
Summarize web pages and PDF files with AI.
Built-in security features.
Cons:
Limited cross-platform availability.
Download | Microsoft Edge
5. Vivaldi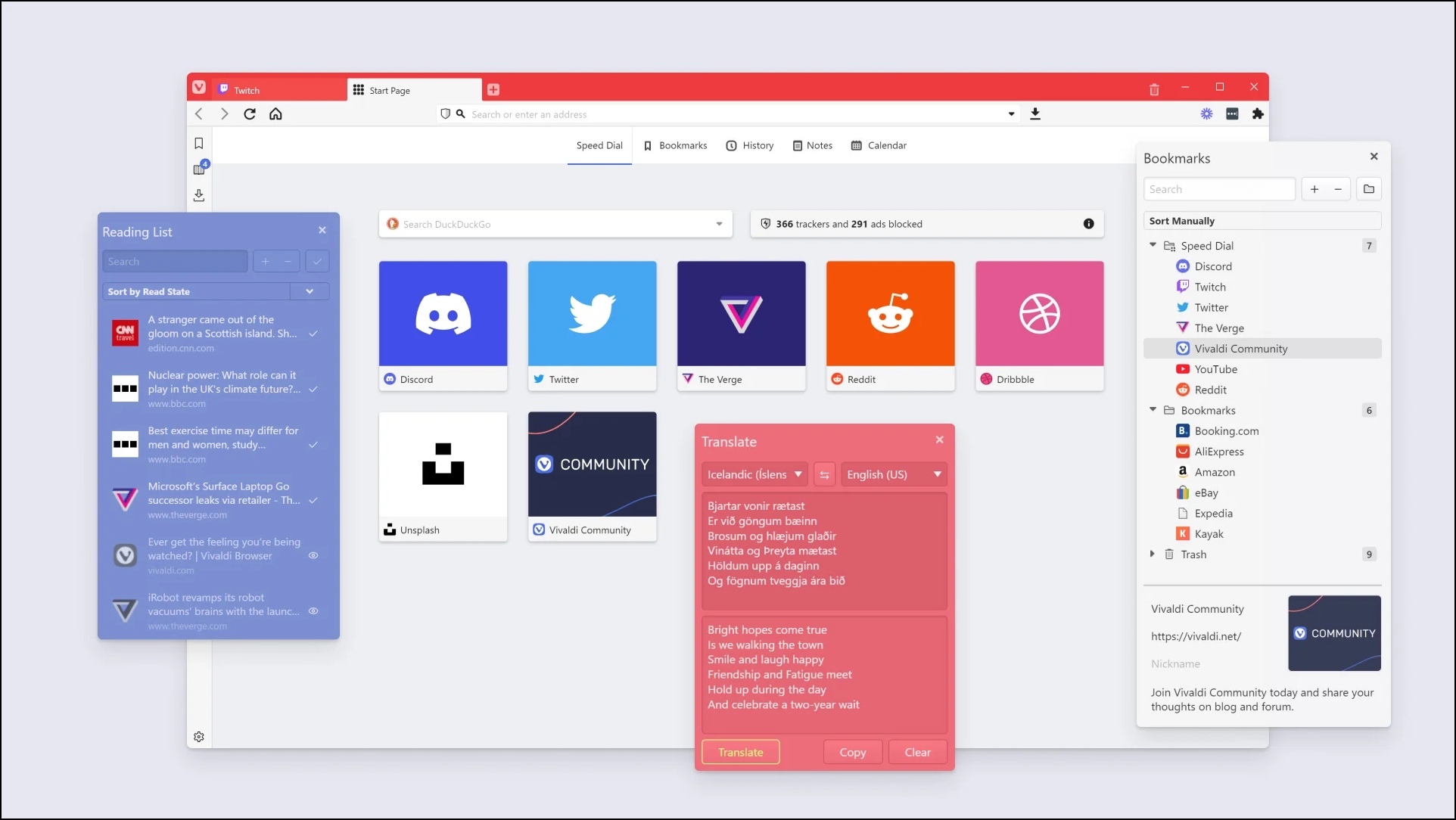 Vivaldi is a fantastic option for Chromebook users who want total control over their surfing experience because it was created for power users and those looking for maximum customization.
You can personalize Vivaldi's UI, organize tabs into stacks for easier access, take notes right on web pages, and even change color palettes to suit your mood. This feature-rich browser is a favorite choice for Chromebook enthusiasts since it allows you to customize every aspect of your browsing.
Pros:
Variety of customizations.
Advanced features for power users.
Excellent performance.
Cons:
May have issues with some websites.
Download | Vivaldi Browser
6. Ghostery Browser for Chromebook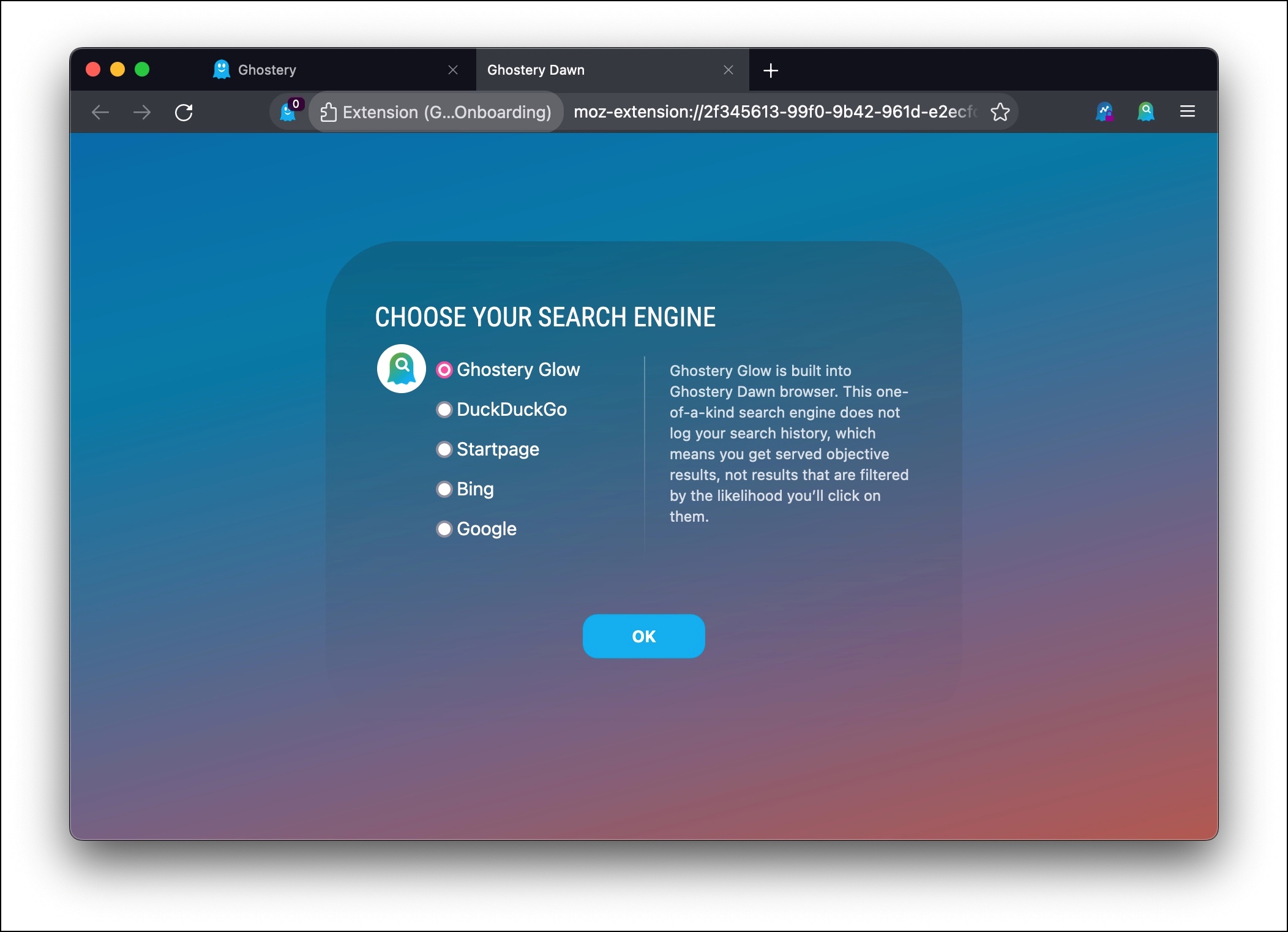 If you're concerned about your privacy and security when surfing the web, Ghostery is the browser for you. The browser is concerned with securing your data and keeping you safe when you visit the internet. You can use the browser to limit who sees your data, disable all trackers, and do a lot more.
The browser also contains sophisticated ad-blocking, which improves everything for you. However, some of the capabilities are only available in the browser's premium edition. The free edition is limited in terms of access and features.
Pros:
Enhanced Security Features.
Transparency and the Open-Source Foundation.
Intelligent Ad-Blocking.
Advanced tracker blocking capabilities.
Cons:
Limited Free Version Features.
Compatibility Issues.
Download | Ghostery Browser
7. Dolphin Browser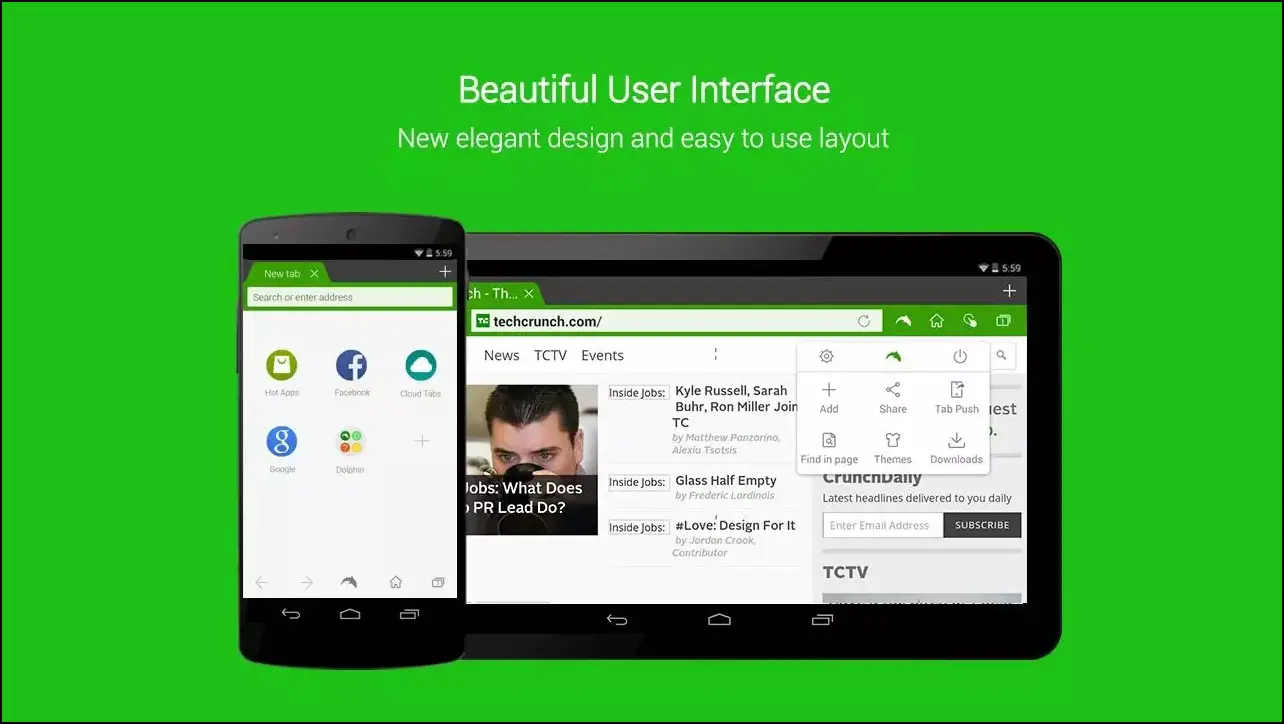 Dolphin is one of the Chrome alternatives for Chromebook. It provides fresh and distinctive features that are unavailable in other browsers. The browser has customization options and allows users to utilize it as they see fit.
The browser's capabilities include device synchronization, browsing via many tabs at once, and much more. Although the browser has many beneficial features, it does not provide a private and secure browsing environment.
Pros:
User-Friendly Interface.
Extensive customization options.
Robust add-ons or extensions.
Cons:
Limited cross-platform support.
Privacy Concerns.
Less frequent updates.
Download | Dolphin Browser
Wrapping Up: Best Browsers for Chromebook
These were the seven best web browsers or Chrome alternatives for Chromebook. You can choose the one that suits your needs. I hope you find this guide useful and if you have any queries related to the article, then do reach out to us. Stay tuned to BrowserToUse for more tips, tricks, articles, guides, and how-tos.
Related: