Microsoft has introduced a new version of its Bing search engine with ChatGPT features and described it as the "AI-powered copilot for the web." However, many are confused about how to access the Bing AI search on their computer. Therefore, in this article, let's see how to use Microsoft Bing AI Search in Edge, Chrome, or any other browser.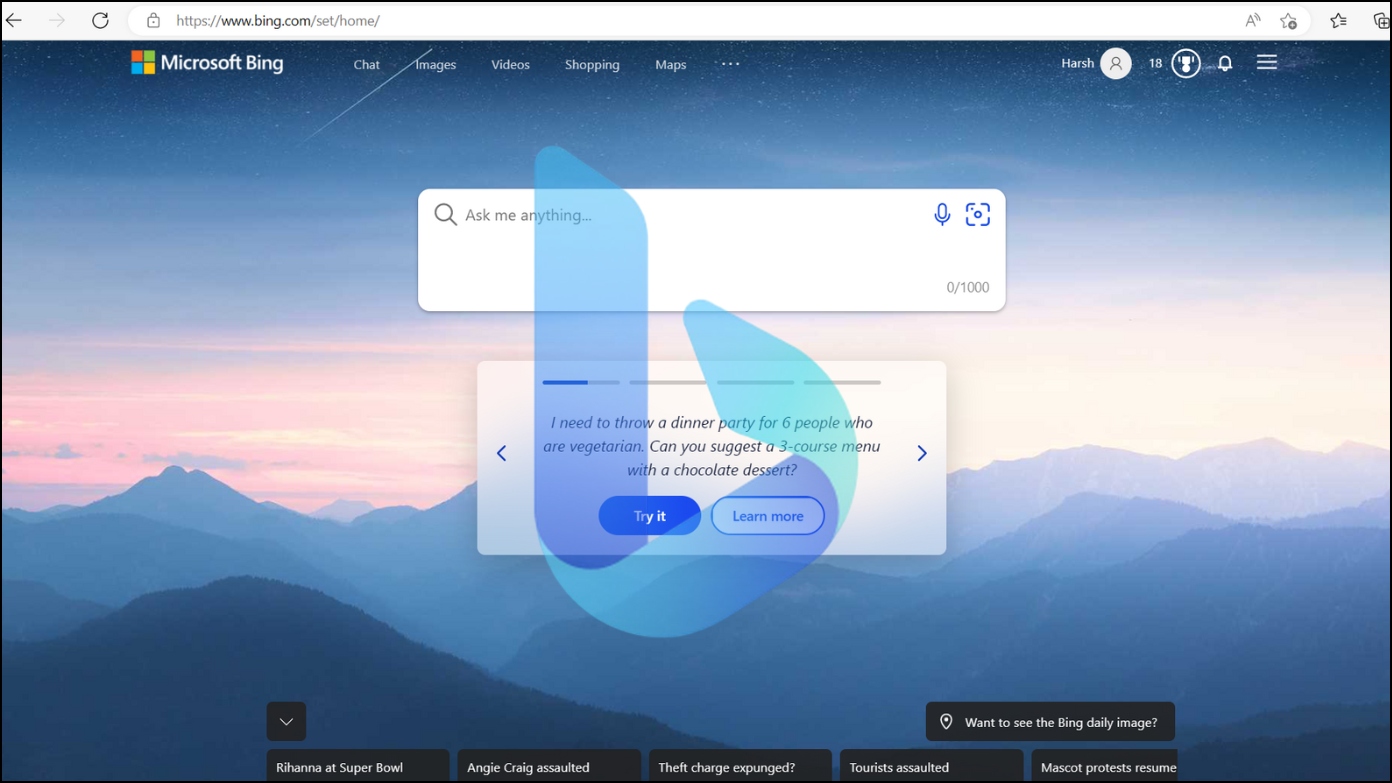 What is Microsoft Bing AI Search?
Microsoft unveiled a new version of the Bing search engine with ChatGPT features. For the unaware, ChatGPT is an AI-powered chatbot developed by OpenAI based on the GPT (Generative Pretrained Transformer) language model that uses deep learning and AI techniques to generate human-like responses. It is funded (or backed) by Microsoft.
In the new version of Bing search, Microsoft adds contextual searches to the search engine powered by its own version of the ChatGPT algorithm. The company will also integrate a separate dedicated chat interface for the Bing search, complete with footnoted links. Here's more on how Bing AI works.
Bing's new search engine version or interface is live but currently to a limited number of people, which will expand to more users in the coming days.
How Does it Work?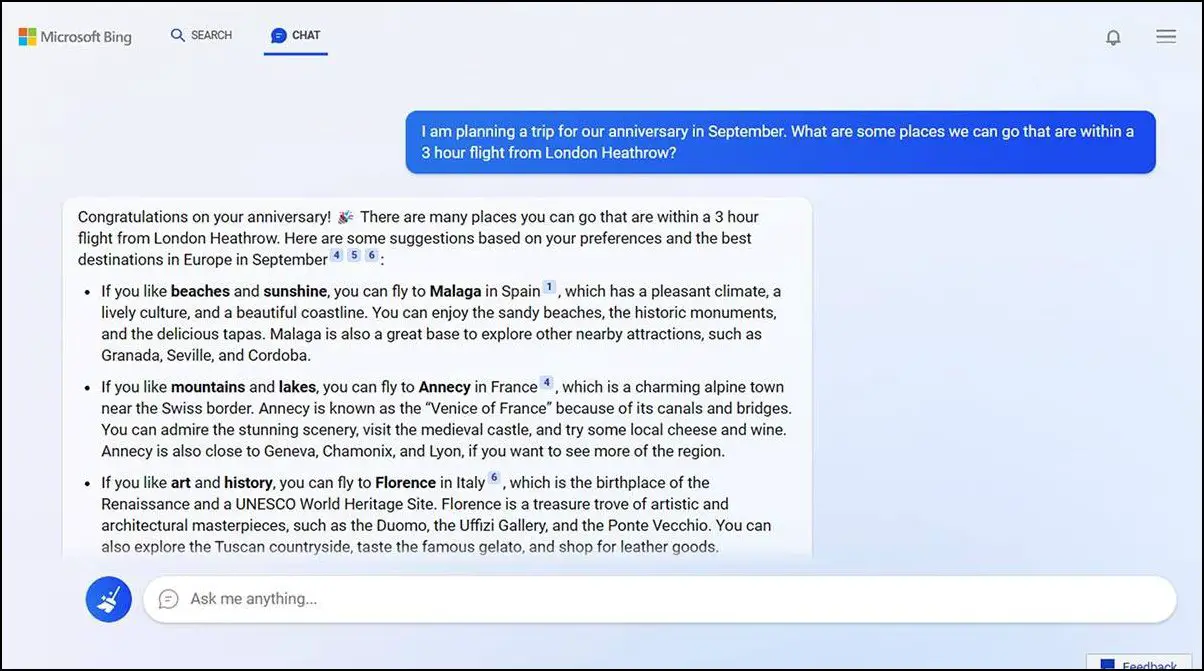 The new Bing search features an AI chatbot capable of giving comprehensive answers to complex search queries as they have integrated it with OpenAI's latest AI model.
It's optimized for rapidly fetching relevant and accurate search results without compromising user safety. The new model powers the search to deliver summarized search results that are more relevant and can even answer composite search queries.
How to Use Microsoft Bing AI Search On Your Computer?
As we mentioned earlier, there are some limitations to using the new Bing search, and as of the early stage preview, users will only be able to try preset queries. Also, the new Bing search is not available for everyone just yet, and for now, users will have to sign in to a Microsoft account to join the waitlist to get access to the new AI-powered Bing search.
Follow the below steps to access and use the new search:
Step 1: Open Microsoft Bing's new page.
Step 2: Click on Join the waitlist on the Introducing the new Bing window.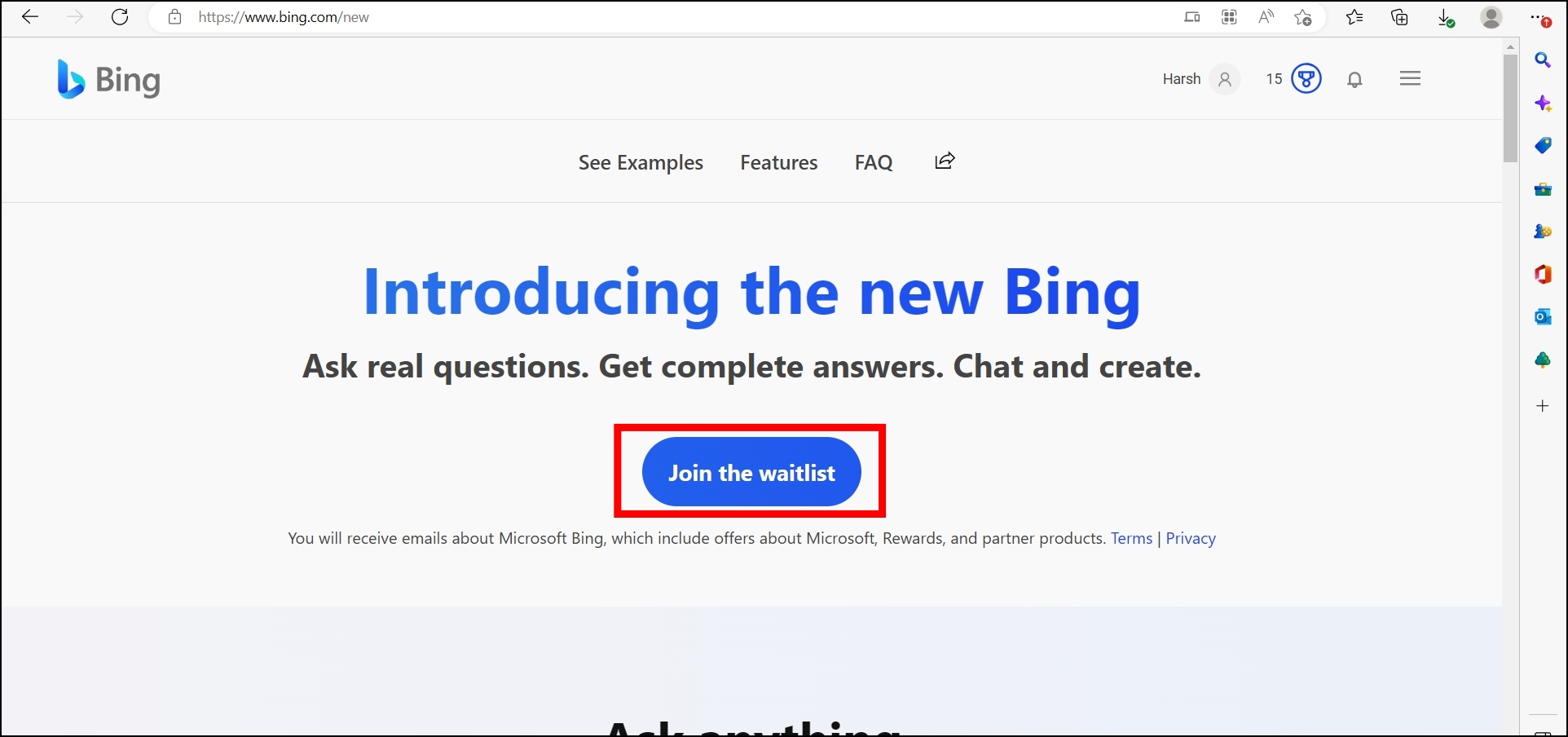 Step 3: Now, you will see a message that states, Great! You're on the waitlist. Click on Access the new Bing faster.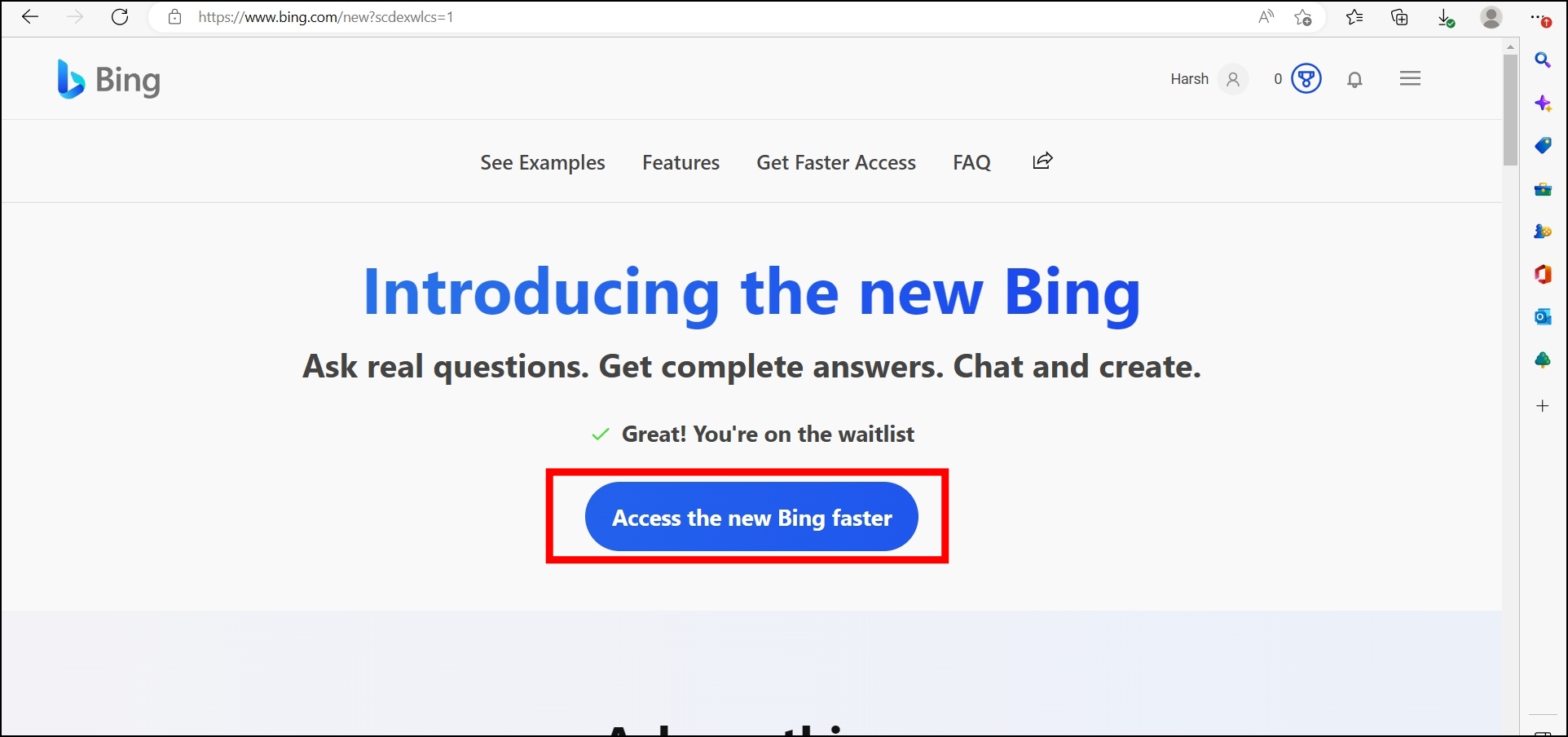 Step 4: It will ask you to set Microsoft defaults on your PC. Tap on it.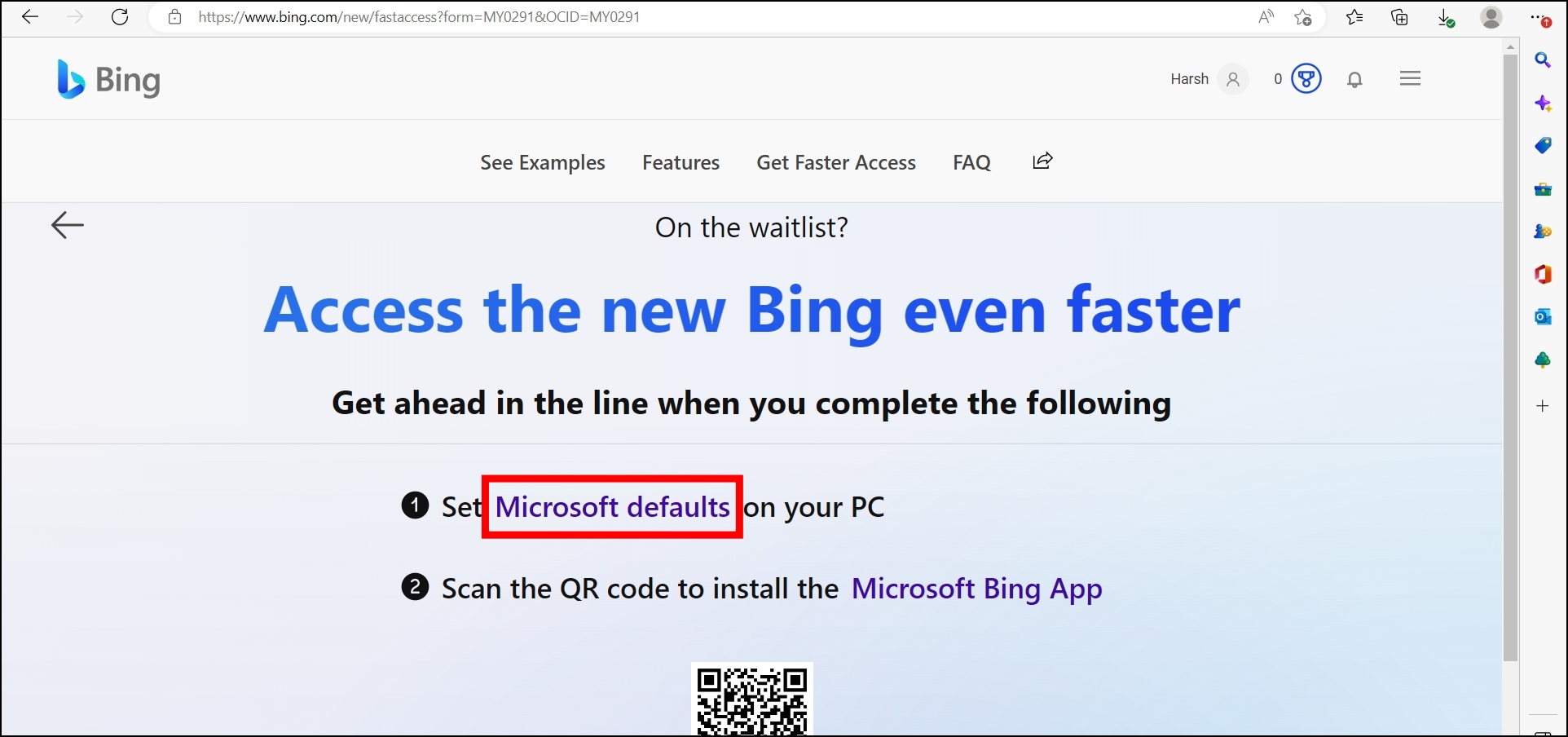 Step 5: On the next screen, tap on Install Now.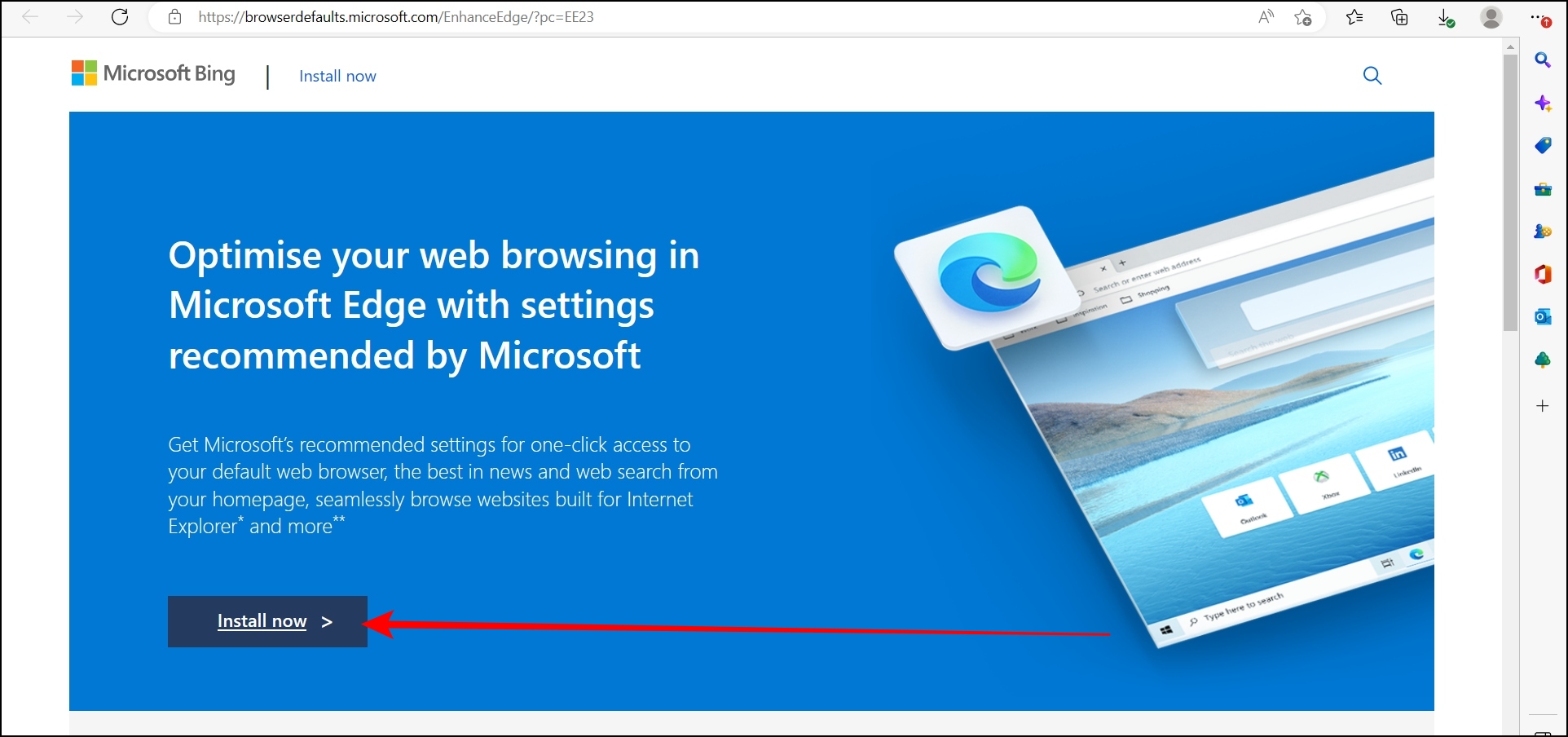 Step 6: Once done, you will see a brand new interface with a large box that can accommodate 1000-character entries.
Step 7: To see how the interface works, you can search the pre-set queries by tapping the Try it button below the search box.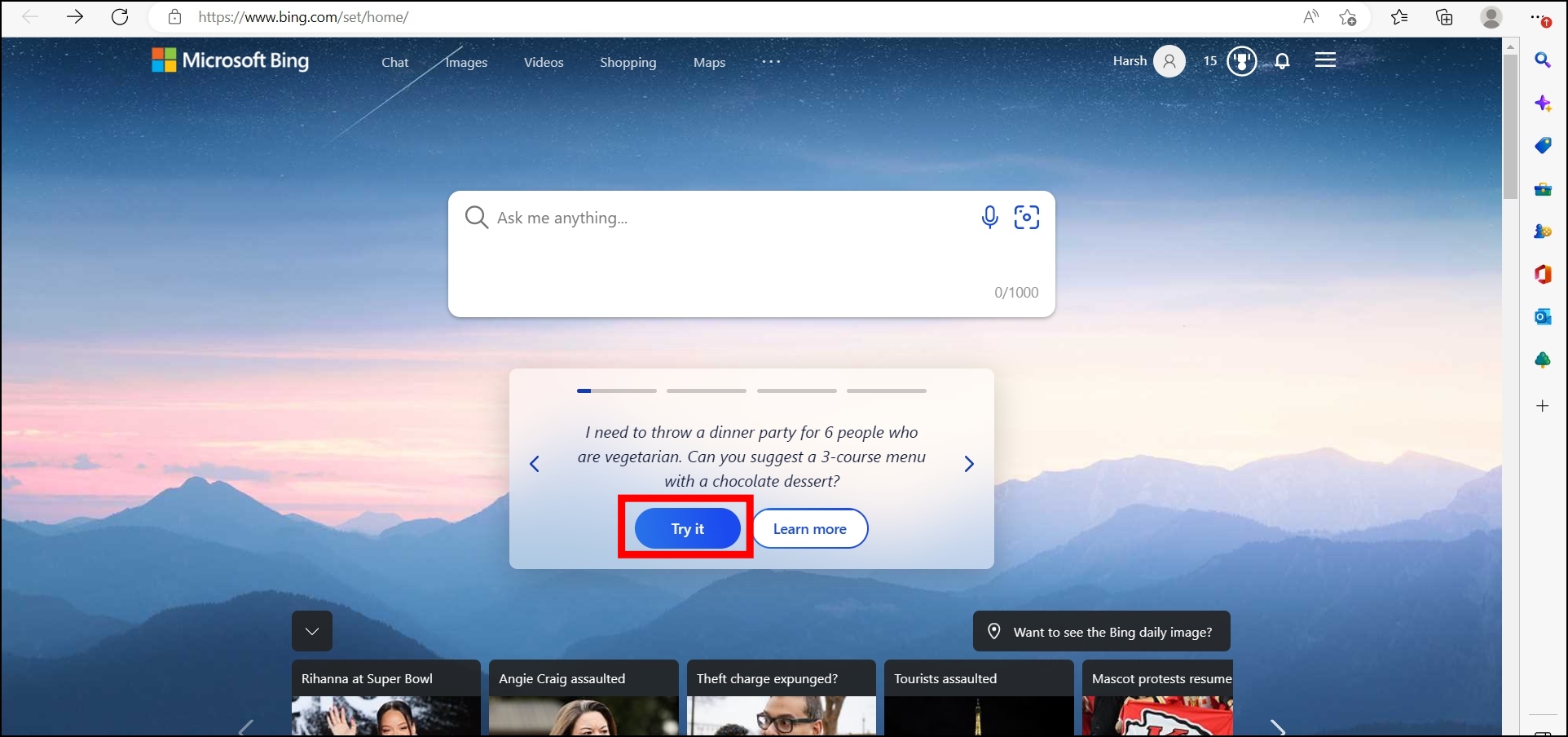 Once done, you will see a traditional results list with a contextual interface on the right side.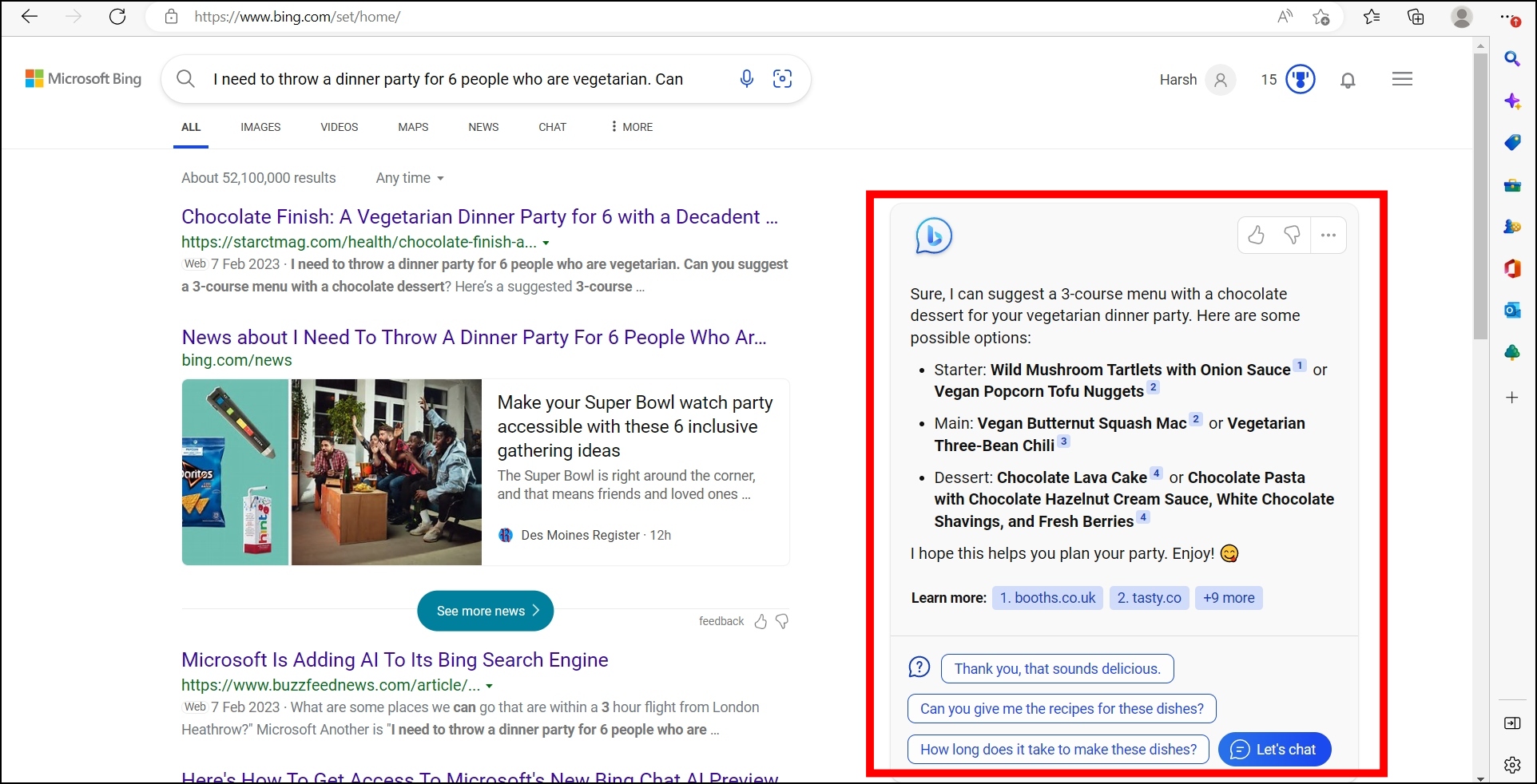 Microsoft has also revamped its browser with several AI features like Bing Chat and AI Compose. Here's how you can use these AI features in Edge.
Frequently Asked Questions
Q. How Do I Use the New Bing AI?
To use and access the new AI-powered Bing search, you need to go to Bing.com/search > tap on Join the waitlist > log into your Microsoft account > you will see a confirmation message.
Q. Does Bing Use AI?
Microsoft Bing will now come with artificial intelligence backed by ChatGPT Open AI, which means Bing search will be able to answer queries in a conversational style, much like ChatGPT has been doing.
Q. What Can You Do With Bing AI Search- Tips and Tricks?
You can customize Bing AI's answering style, make it search for factual information on the web, and answer queries around sensitive topics even though it initially denies answering them. Read our Bing AI tips and tricks in detail for all the hacks.
Q. Is Microsoft Bing AI Search free to use?
Microsoft says that the new Bing search will be broadly available in the coming months and is free to use. Currently, it's open to a limited number of people, and there is a waiting list for the service.
Q. Which Browsers Support Bing AI Search?
On Mac, you can use Bing AI Search in any browser, including Google Chrome, Brave, Firefox, etc., provided you use Bing as your search engine. However, on Windows, you'll have to select Edge, which also gets special treatment by having its own AI capabilities. Here's how to use Bing AI Search in Chrome, Firefox, and Safari.
Q. What are the Best Alternatives to Bing AI Search?
There are several other AI-powered search engines in the market, including NeevaAI, Perplexity, and more. You can check our list of the best AI search engines here.
Wrapping Up
This is how you can access and use the new AI-powered Bing search. I hope the above article helps you use Microsoft Bing AI search. If you have any queries related to the article, do let us know in the comments below. Stay tuned on Browser To Use for more such articles and How-tos.
Related: