With the increase in smartphone usage, the risk of your data being compromised is at an all-time high, and content previously available to us has been restricted. The obvious solution to overcome these issues is to use a VPN right? Well, they are expensive and can be demanding for smartphone hardware so the next best alternative is to use browsers with built-in VPNs. Since we have already discussed the VPN browsers for iOS, let us take a look at the best VPN browsers for Android phones.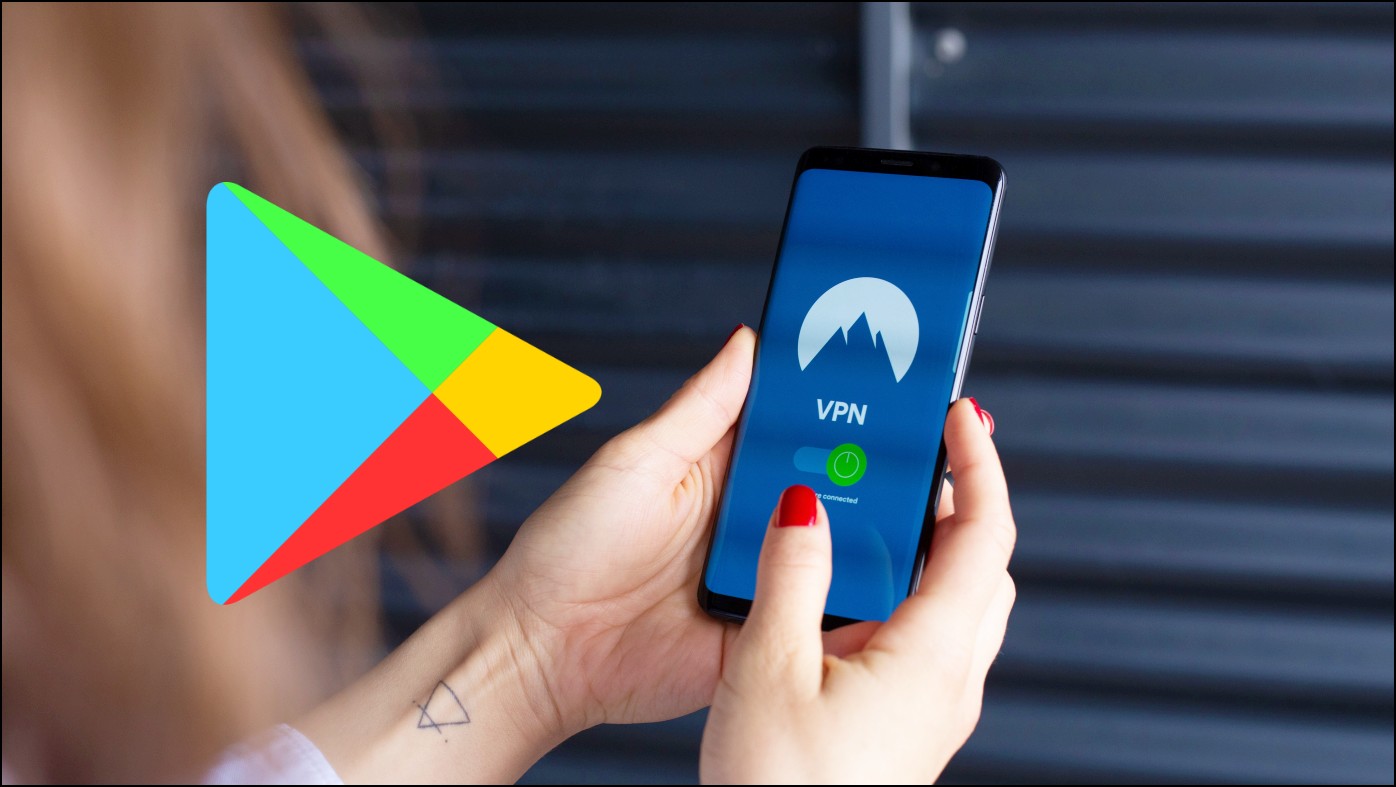 Reasons to Use VPN Browser On Your Android Phone
Whether it be taking control of your privacy or geo-restricted content, having a Virtual Private Network on your smartphone is certainly beneficial. And lately, we have been seeing a trend of popular browsers incorporating a VPN or a proxy service making it more accessible to users. But it raises a question, why should you use a VPN browser on your Android smartphone?
Here are a few benefits of using a VPN browser on Android over a dedicated app:
VPN browsers are comparatively easy to set up as some of them do not require you to create an account or sign up.
Most VPN browsers are free and you do not have to pay upfront to use their services. You do get the option to upgrade to a Pro version with more benefits later on.
It saves you from the hassle of installing two apps that serve the same purpose.
You do not have to keep it running in the background which can cause your smartphone to slow down and also drain its battery faster.
You can start using the VPN just by opening your web browser. No need to enable it first from a dedicated app.
These are the reasons why you should use a VPN browser on your Android smartphone. The bullet points listed above come from personal usage although it is also true that VPN browsers, usually the free version are less secure than their paid or dedicated counterparts.
Best Android Browsers with Built-in VPN
With that said and done, let's come back to the topic at hand and take a look at the best VPN browsers for Android. Some of the VPN browsers are completely free while others provide an option to upgrade to the Pro version and a few of them require a subscription to use the VPN services. So without any further delay, let us jump into the list.
1. Opera Browser with VPN (Free)
Opera is among the most popular browsers on this list and chances are you might already have it installed on your phone. It offers several useful features like ad and tracker blockers, a crypto wallet, synced tabs, and several other customizations on top of the VPN.
As for the VPN itself, it lets you browse the web anonymously and you can switch between three regions-  Asia, America, and Europe. It also lets you access the geo-restricted content on streaming services and there is no bandwidth on the free version.
Opera VPN Pro ( 5.99$ a Month/ 23.88$ a Year )
You can upgrade to Opera VPN Pro which will let you access any of their 3000+ servers around the world and device-wide security which will allow other installed apps on your phone to use the Opera VPN. You can also connect multiple devices to the same account.
The issue with Opera is that it creates logs and collects your data to show personalized news, videos, and ad recommendations which is exactly what we are trying to avoid with a VPN. But it does not change the fact that it is one of the best free VPN browsers available on Android.
Pros: 
Select from up to three different regions.
Several customizations, features, and built-in ad and tracker blockers.
Bypass geo-restrictions on streaming services.
Cons: 
Creates user logs.
Collects data to serve customized ad and news recommendations.
Download | Opera Browser
2. Aloha Browser with VPN (Free)
The Aloha browser is a handy browser with an elegant interface. But it packs in a bunch of useful features like a crypto wallet, Adblock Plus, multi-thread downloads, and the ability to set a passcode on tabs.
The built-in VPN encrypts your data with military-grade AES 256-bit encryption which helps hide your activity, provides unlimited bandwidth on the free version, and has a strict no-logs policy.
Aloha Premium VPN ( 5.99$ a Month/ 49.99$ a Year )
Aloha Premium VPN service unlocks additional features like phone-wide VPN, the option to select a different region, and auto-start to turn on the VPN automatically when you open the Aloha browser.
But the Aloha browser locks most of its features and functionalities behind the premium membership. You need to pay to access some really useful features like the option to select different regions and parallel downloads. It is still a good browser for those who want to use a VPN occasionally. You can also go with Aloha Lite but you will miss out on almost all features.
Pros: 
Lock the browser or just the Private tabs with a passcode.
Military-grade AES 256-bit encryption of your data.
Unlimited bandwidth and DNS protection.
Cons: 
Premium membership plans are expensive.
Most of the options are locked behind the premium subscription.
Download | Aloha Browser
3. Epic Browser with VPN (Free)
Epic browser is a simple and basic web browser based on the chromium open-source project and comes with all the bare necessities you need for browsing the web and a few extra features like an adblocker plugin, secure DNS, and music queues. It will remind you of an older version of Chrome.
It comes with an encrypted proxy which helps mask your IP address and location. You can select from eight different regions to access geo-restricted content and it works on all websites. The proxy essentially works as a VPN but you will have to download it from the extensions page within the browser.
Epic does not require you to sign in, or create an account and doesn't even have a premium tier. If you want to browse blocked or restricted websites privately then Epic browser should be your pick.
Pros: 
Choose from 8 different regions.
Does not require any signup.
Complete access to geo-restricted websites and content.
Cons: 
Google search is not available as a search engine. (You can still use it by setting it as your homepage)
The encrypted proxy needs to be installed via the extensions page.
Download | Epic Browser
4. Brave Browser with VPN (9.99$ a Month/ 99.99$ a Year)
Brave is a privacy-focused web browser that many of you might have heard about. It has several features to ensure that your data remains safe from unwanted trackers and cookies on the web. It blocks ads, cookies, trackers, and fingerprinting attempts. Plus it rewards you for using it with BAT cryptocurrency tokens.
Brave has recently started rolling out Brave VPN + Firewall which is a paid service that encrypts your data, hides your IP address, restricts unwanted websites, supports 100 Mbps speeds, and allows access to geo-restricted content. The service is in collaboration with Wiregaurd– a reputable VPN provider.
I use Brave daily and love all its privacy-centric features. But the asking price for the VPN service is far too expensive, even more than dedicated VPN providers. But you do get a 7-day free trial period. Overall if you are looking for a privacy-focused browser then you can try out Brave browser.
Pros: 
Encrypts online activity and blocks unwanted websites.
Blocks ads, cookies, trackers, and fingerprinting attempts.
Supports network speeds of up to 100 Mbps.
Cons: 
The browser does collect certain data from you.
The membership plans are way too expensive.
Download | Brave Browser
5. Tor Browser for VPN (Free)
Another entry on this list is the Tor browser. Unlike other browsers on this list, Tor does not come with a built-in VPN or encrypted proxy services. It uses another method to mask your requests, IP address, and location which is called onion routing.
Onion routing encrypts your online activity and then sends your requests and data randomly over multiple relays. This lets you browse the web while staying anonymous and allows you to access blocked content.
But sending data over multiple relays does result in poor network speeds, and some websites might not work properly with Tor. However, it is a free browser that you can also use to browse the Dark web and it has a few useful privacy-specific features along with some extensions.
Free to use with unlimited bandwidth.
Uses onion routing which makes it difficult to track your IP address.
Allows access to blocked content and websites.
Cons: 
Slow network speeds.
No option to select regions. (The routing process selects a random region itself)
Some websites might not work with Tor.
Download | Tor Browser
6. Tenta Browser with VPN (Free)
Tenta browser is a web browser that provides various sets of tools to secure your privacy online and protect you against harmful web attacks. It lets you hide and encrypt sensitive media on your phone with a Secure vault. It blocks ads, pop-ups, and cookies and lets you lock tabs with a passcode.
The browser comes with a secure VPN service that uses 256-bit encryption to hide your identity, blocks unsafe websites, and accesses blocked websites. The free version provides unlimited bandwidth but you will have to upgrade to Pro to enjoy more features.
Tenta Browser Pro ( 5$ a Month/ 13$ a year)
The pro upgrade for the VPN allows you to use the VPN device-wide, which means all apps will be able to take advantage of it and you can choose from 30+ different regions. It also lets you create unlimited custom security modes.
Tenta Pro has the lowest price of any premium tier VPN which makes it tempting to buy the Pro upgrade and enjoy all the features but you should not the network speed of the browser is not up to the mark. Still, it can be a popular choice for those who want a secure web browser.
Pros: 
Secure vault for media.
Uses a 256-bit encryption cipher.
Blocks ads, web attacks, unsafe websites, and downloads.
Cons: 
Mediocre network speed.
Does not let you select a region in the free version.
Download | Tenta Browser
7. Avast Secure Browser (Free)
You might have heard about Avast before as they were popular for their antivirus programs. Well in late 2019, Avast acquired Tenta, the browser we just discussed above and the result was Avast Secure browser.
Avast Secure browser shares all features, even the design and interface with the Tenta browser. You get the same Secure vault for media, 256-bit encryption, and ad and pop-up blockers. Even with the VPN, you get to access one location which is Singapore similar to Tenta with unlimited usage.
Avast Secure Browser Pro ( 5.99$ a Month/ 39.99$ a Year )
With Avast Secure Pro, you get all the same benefits as Tenta Pro like the ability to select different regions, encrypt local media files in Secure vault, and device-wide VPN but with an additional option to add up to five devices. So you can enjoy the Pro version on your PC as well which was missing with Tenta.
But the reason we added Avast Secure Browser to the list is that Avast is available on all platforms including Windows and Mac which means you can utilize the Avast Sync feature which lets you sync your bookmarks and history across devices while being fully encrypted.
Pros: 
Available on all major platforms.
Avast Sync lets you sync bookmarks and history between devices.
Option to add up to five different devices in the Pro version.
Cons: 
Some useful features are only available in the Pro upgrade.
Download | Avast Secure Browser
8. Phoenix Browser with VPN (Free)
Phoenix is a feature-rich web browser that offers a variety of utilities junk files cleaner, a weather widget, a WhatsApp status saver, a selection of small browser games, a document viewer, and a few more.
It also comes with a built-in VPN service that provides some security but mainly could be used to access blocked or restricted content. You cannot select the region and you get only one hour limit per day which you can increase by watching an ad.
And this is Phoenix browser's biggest issue, it has a bunch of ads that appear when you launch the app or exit the VPN settings. This is quite annoying and might drive away a lot of people. But we added it to this list as some might be attracted to its utilities and the browsing experience is decent. Ironically Phoenix browser includes an ad blocker with a privacy report.
Pros: 
Comes bundled in with lots of utilities.
Ad blocker with privacy report.
VPN can bypass geo-restrictions on streaming services. (Does not work with Netflix)
Cons: 
VPN is limited to 1 hour per day.
The browser has a bunch of annoying ads.
Some features feel suspicious and shady.
Download | Phoenix Browser
Frequently Asked Questions
Q. What is the Difference Between an Encrypted Proxy and a VPN?
An encrypted proxy will encrypt your traffic hiding it from your ISP and other authorities like a VPN but proxies usually use a mediating server, unlike a VPN which uses multiple servers located in different regions which is why a VPN is more secure than a proxy.
Still, an encrypted proxy is a better option than a regular proxy which is generally used by other VPN browsers.
Q. Which is the Best VPN Browser for Android?
It all comes down to your needs and preference. If you already use either one of the browsers listed above then you should go with that or else we recommend you go with a browser that you can trust like Opera, Brave, Avast, and Epic.
If you are willing to buy their membership then do take a look at the pricing of dedicated VPN providers as they will be able to offer better security than other browsers.
Q. Why Tor Browser Is Also Called the Onion Router?
Tor browser does not connect your computer to the requested server, instead, it uses onion routing where the requests are encrypted and then sent through multiple relays. This makes it extremely difficult to track or spy on your IP address and monitor your online activity.
Q. Are VPN Browsers as Secure as a Dedicated VPN?
No. VPN browsers often use a proxy server and call it a VPN which is misleading and also not as secure as using a proper VPN service as it encrypts your traffic, bypasses geo-restrictions, and does all that by directing the traffic through multiple VPN servers in different locations around the globe.
But genuine VPNs will end up costing more and if you feel like you will not be needing a VPN as often then you can stick to using the free VPN browser.
Wrapping Up
These were some of the best VPN browsers you can use on your Android phone. We spend most of our time on smartphones, and it carries almost all our data so we must protect this data from falling into the wrong hands. If you use public WiFi or want to look up a suspicious website then do make sure to use a VPN browser on your Android device. We hope you enjoy this article. Stay tuned to Browser To Use for more such articles and How-Tos.
Related: