Although Google Chrome is a quite reliable browser, it does get plagued by issues and bugs every now and then. Lately, we have seen users reporting a printing issue in Chrome wherein the print dialog box appears blank without any content. Here, we will tell you working methods to fix the blank white box when printing any page in Chrome problem. Read on.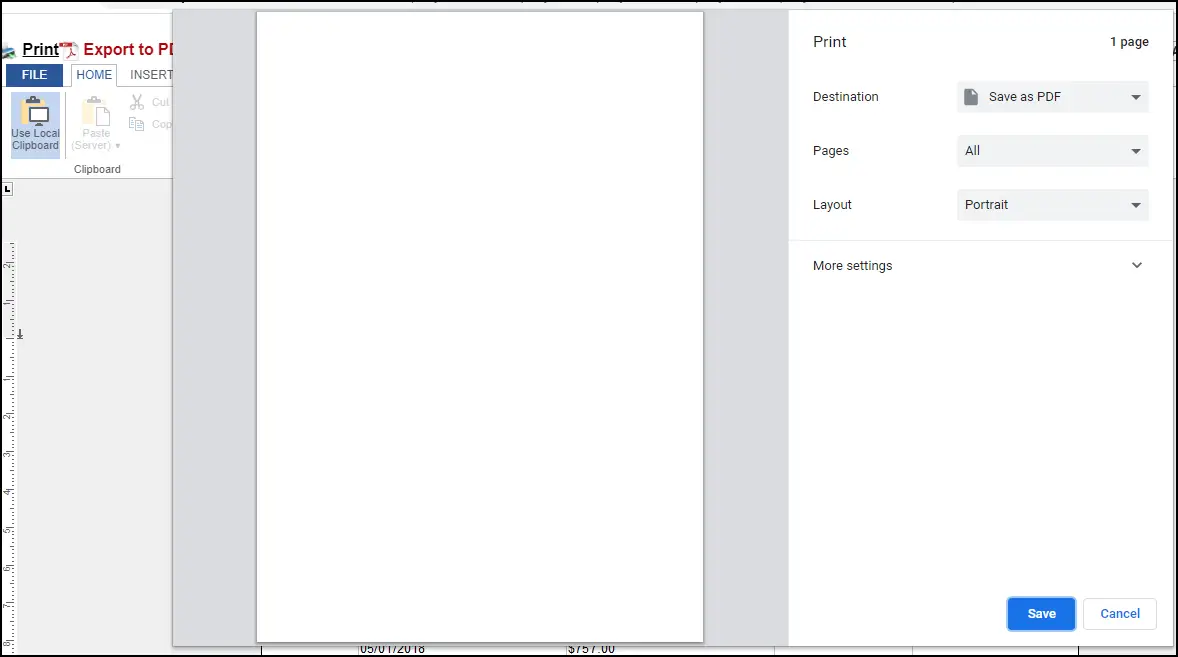 Blank White Box When Printing in Chrome? Here's the Fix
We have recently seen users reporting a blank white box when printing any webpage on Chrome. It is quite prominent on Chrome version 105 and can be caused due to multiple reasons including bugs in Chrome's build, rogue extensions, incorrect settings, and more. If you, too, are having trouble with printing a webpage in Chrome, follow the troubleshooting steps below:
Method 1- Disable Calculate Window Occlusion Flag
This issue was initially found in Chrome version 105. For the same, Google suggested a workaround that is not a permanent solution but gets the job done. All you need to do is disable a flag, as shown below:
Step 1. To begin with, open Chrome on your computer.

Step 2: Now, open Chrome flags by entering chrome://flags/ in the address bar.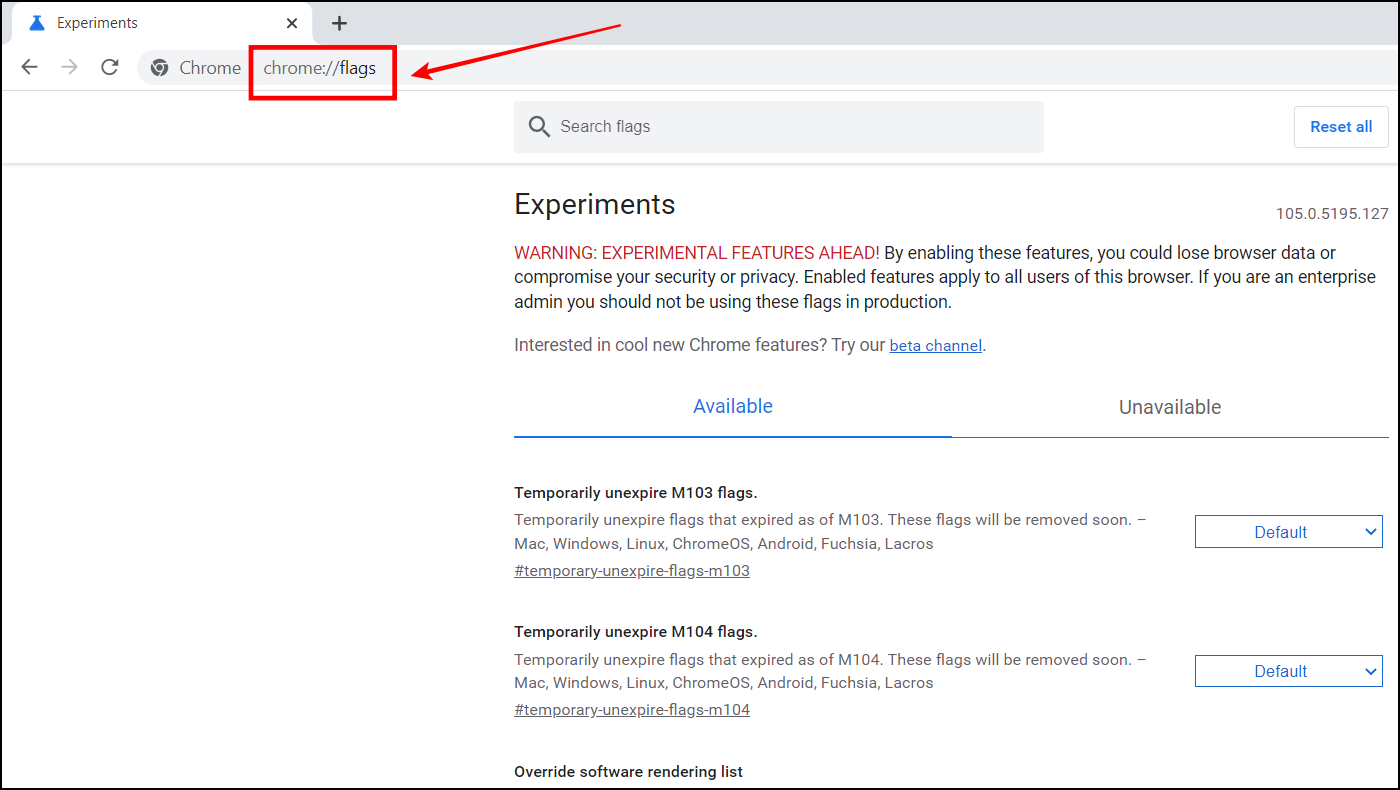 Step 3: Here, search for Calculate window occlusion on Windows. It will be set to Default.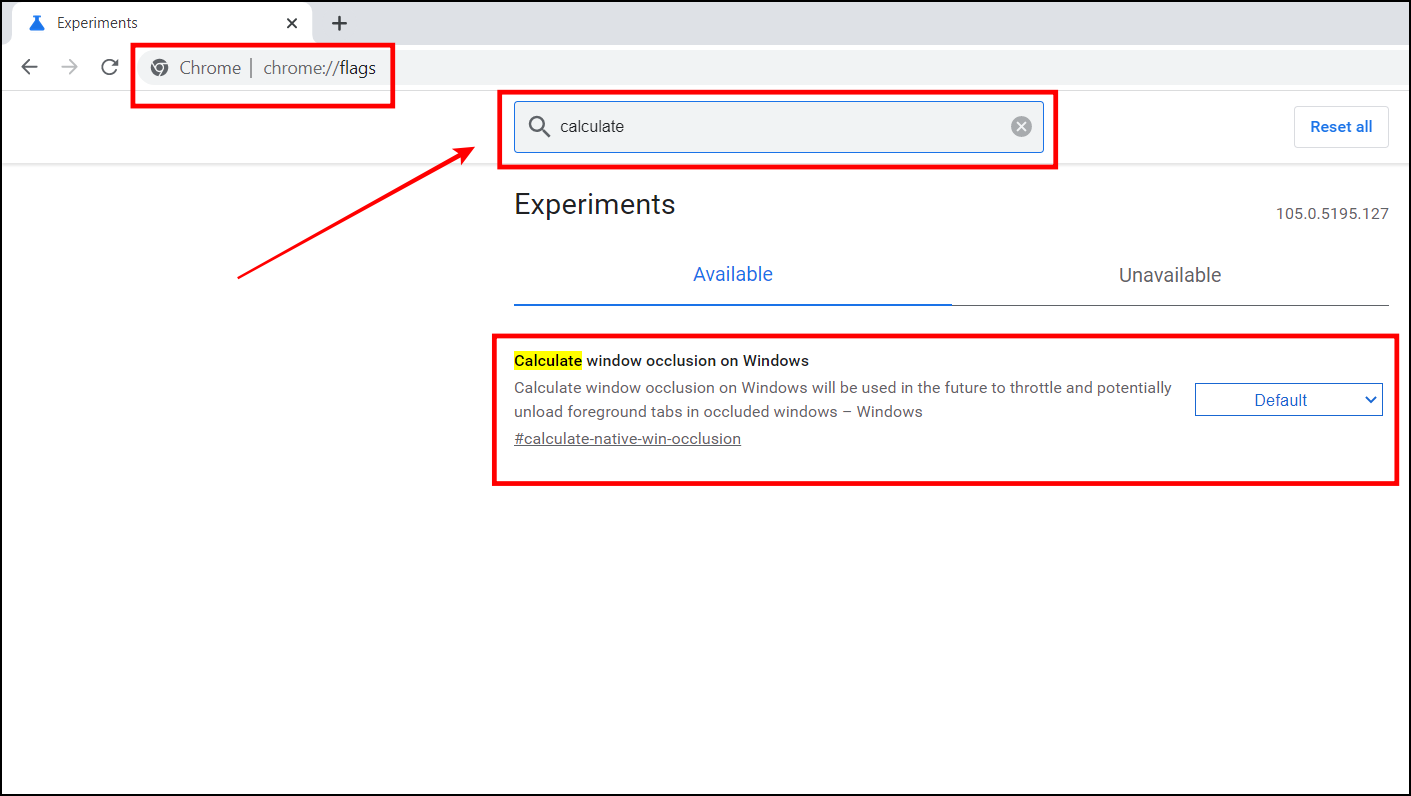 Step 4: Click the drop-down menu and change it from Default to Disabled.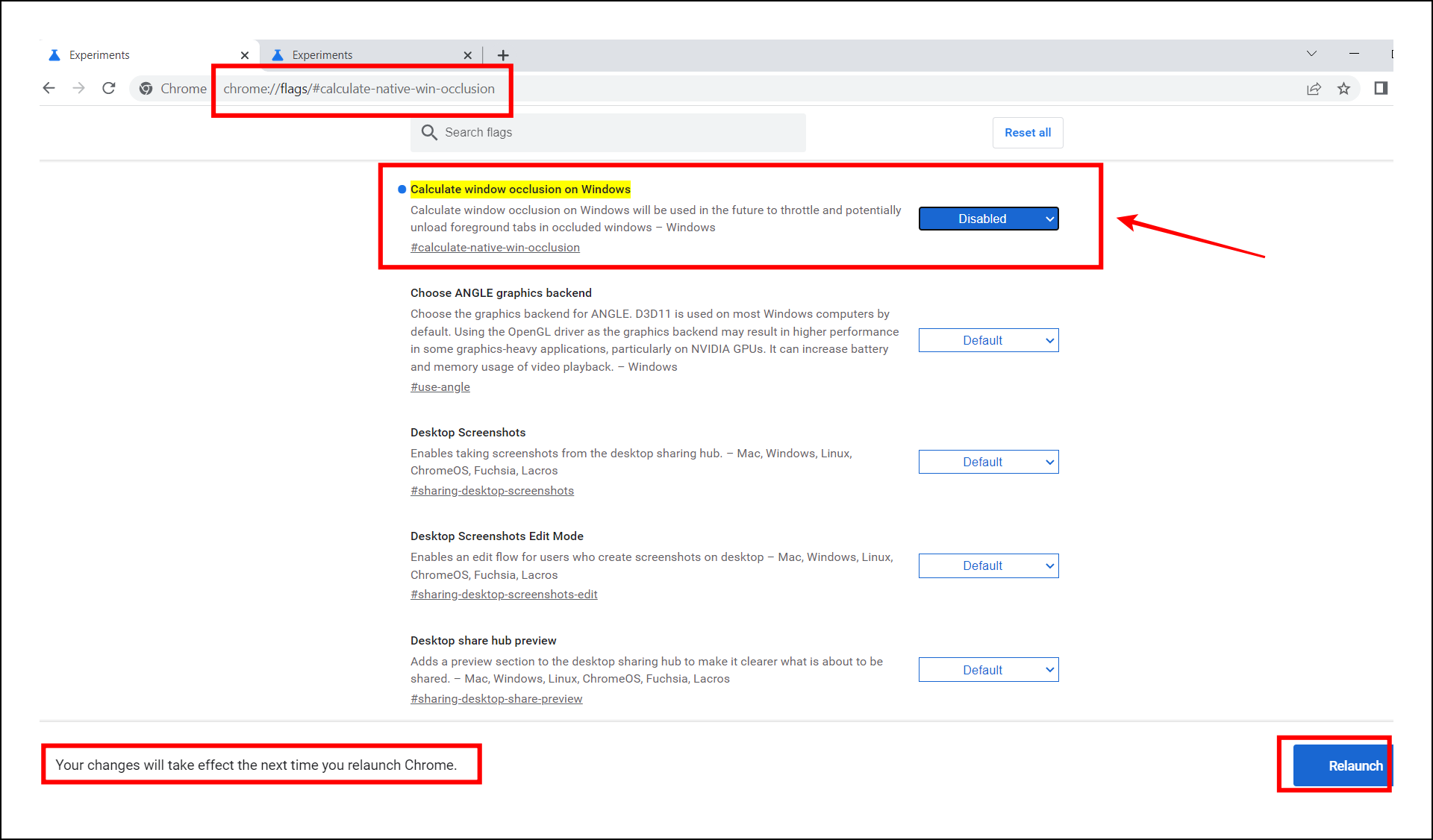 Now, relaunch the browser. This should allow you to print web pages again without any trouble.
Method 2- Try Printing in Chrome Incognito
At times, extensions enabled in Chrome may not be working properly or interfering with the print feature in Chrome. In that case, we will recommend you try the Incognito Mode of Chrome as this disables all the extensions by default.
Step 1: Open the Chrome browser and tap the three-dot menu.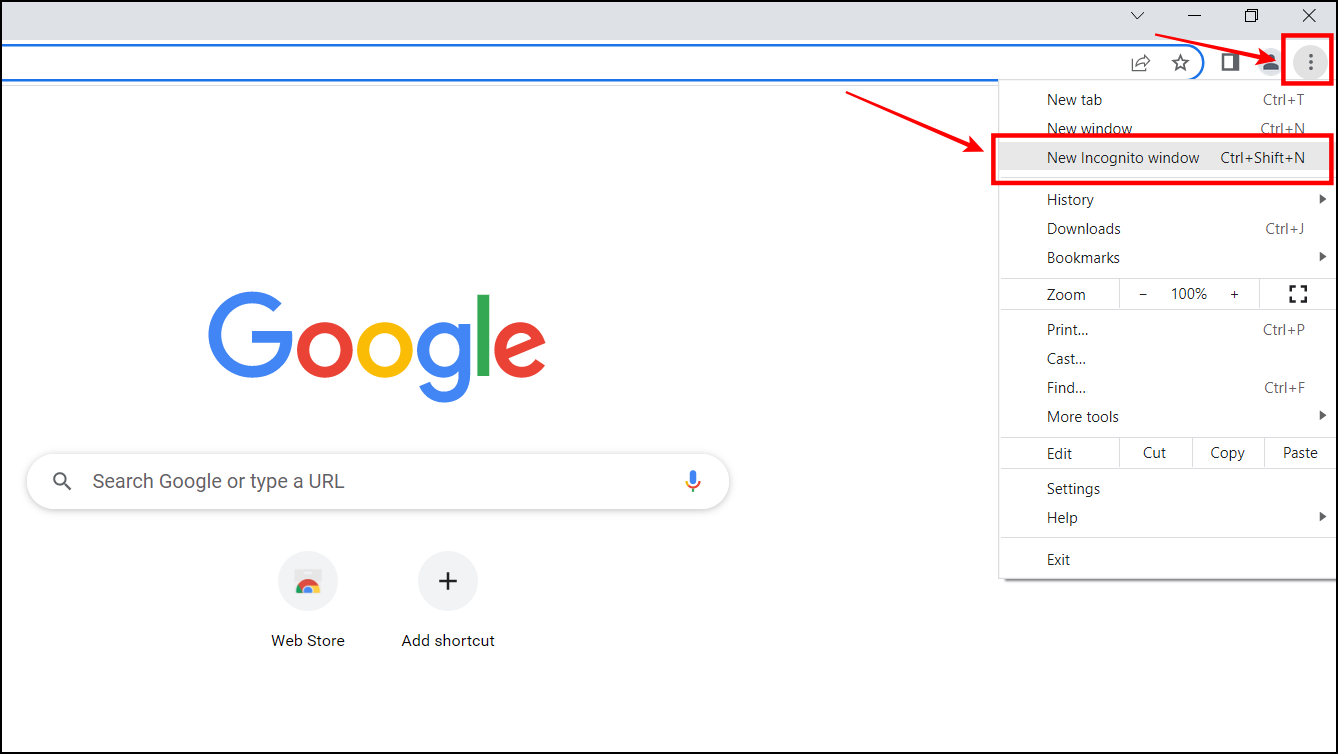 Step 2: Click on New Incognito Window. Doing so will open a new Incognito Window. Alternatively, you can press the Ctrl+Shift+N keys to open the incognito window.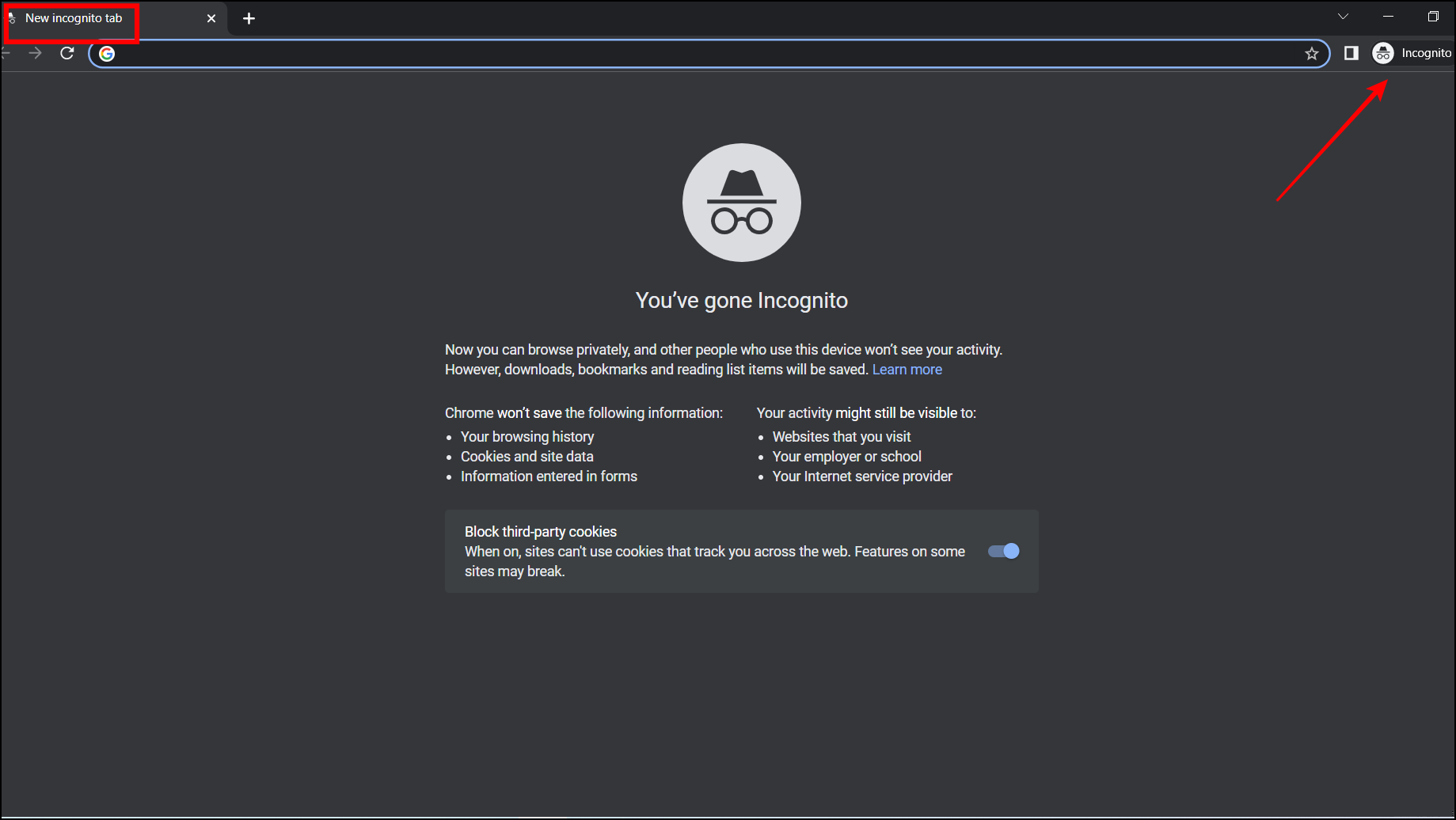 Step 3: Now, open the page you wish to print and try printing it again.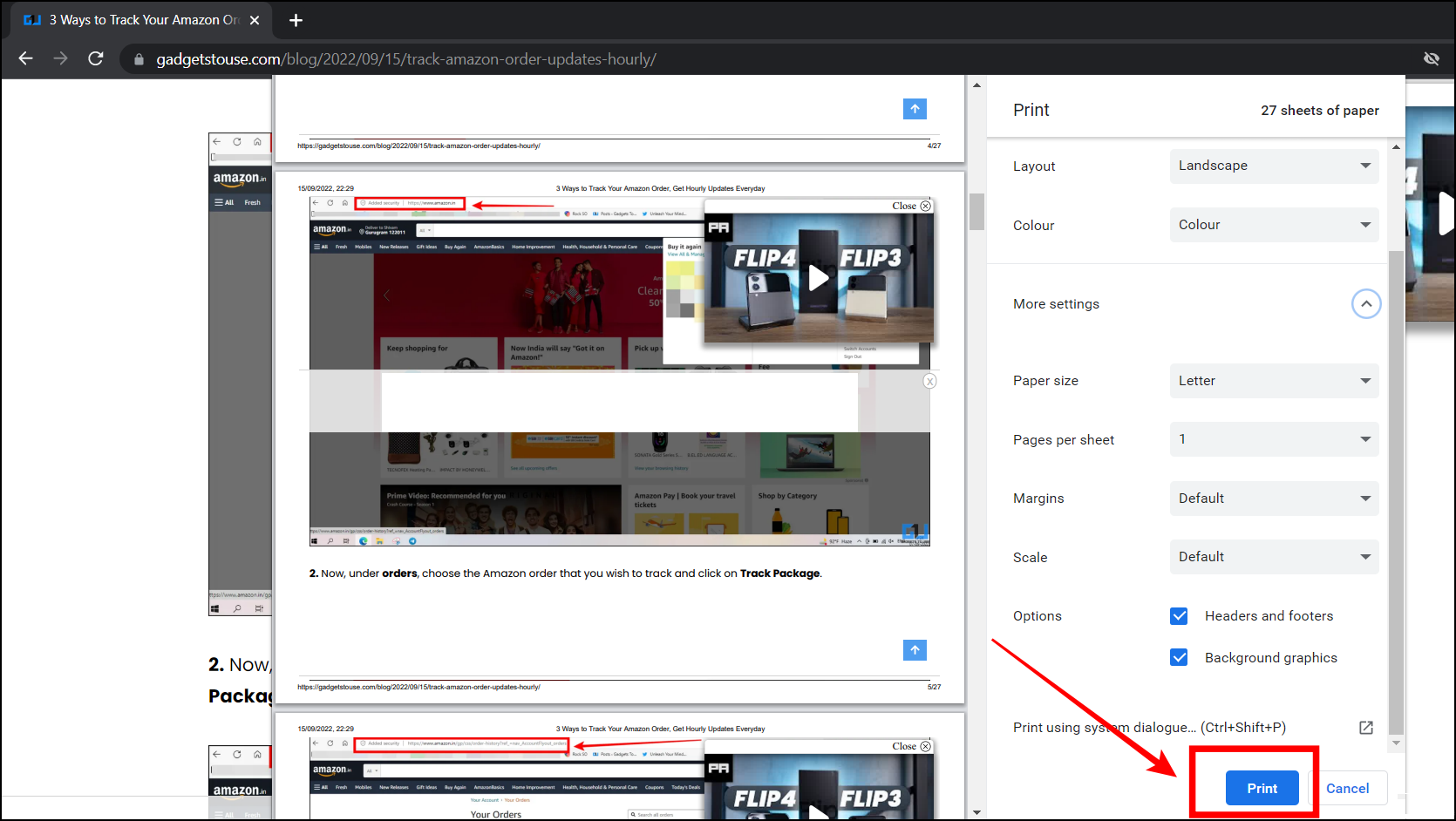 Method 3- Clear Chrome Cache
If you are facing issues with printing in Chrome and getting a blank white box and have tried the two methods mentioned above, we will recommend you clear the cache of your browser by following the below-given steps.
Step 1: Open Chrome and navigate to Settings.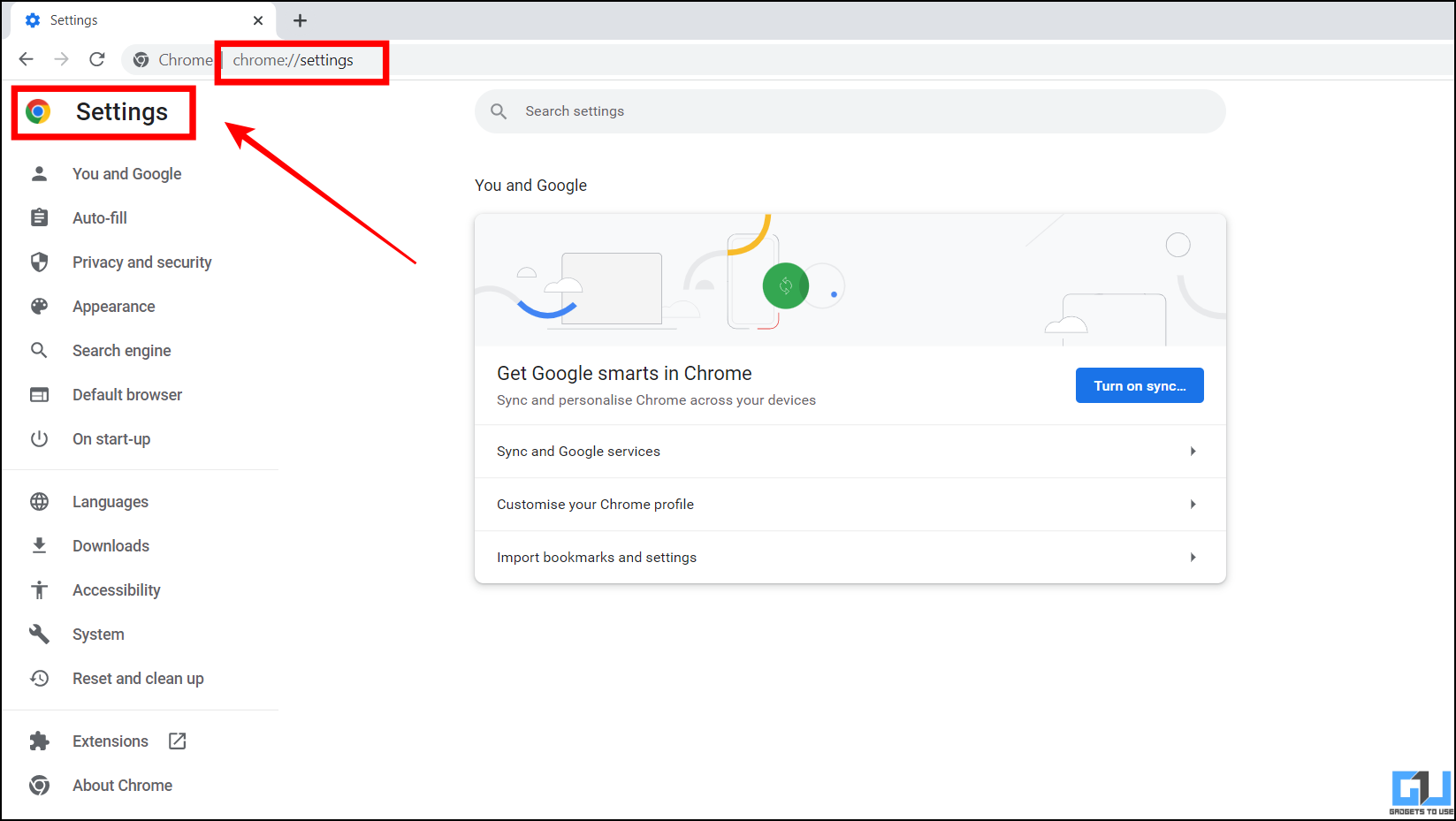 Step 2: Here, switch to Privacy & Security tab and click on Clear Browsing data.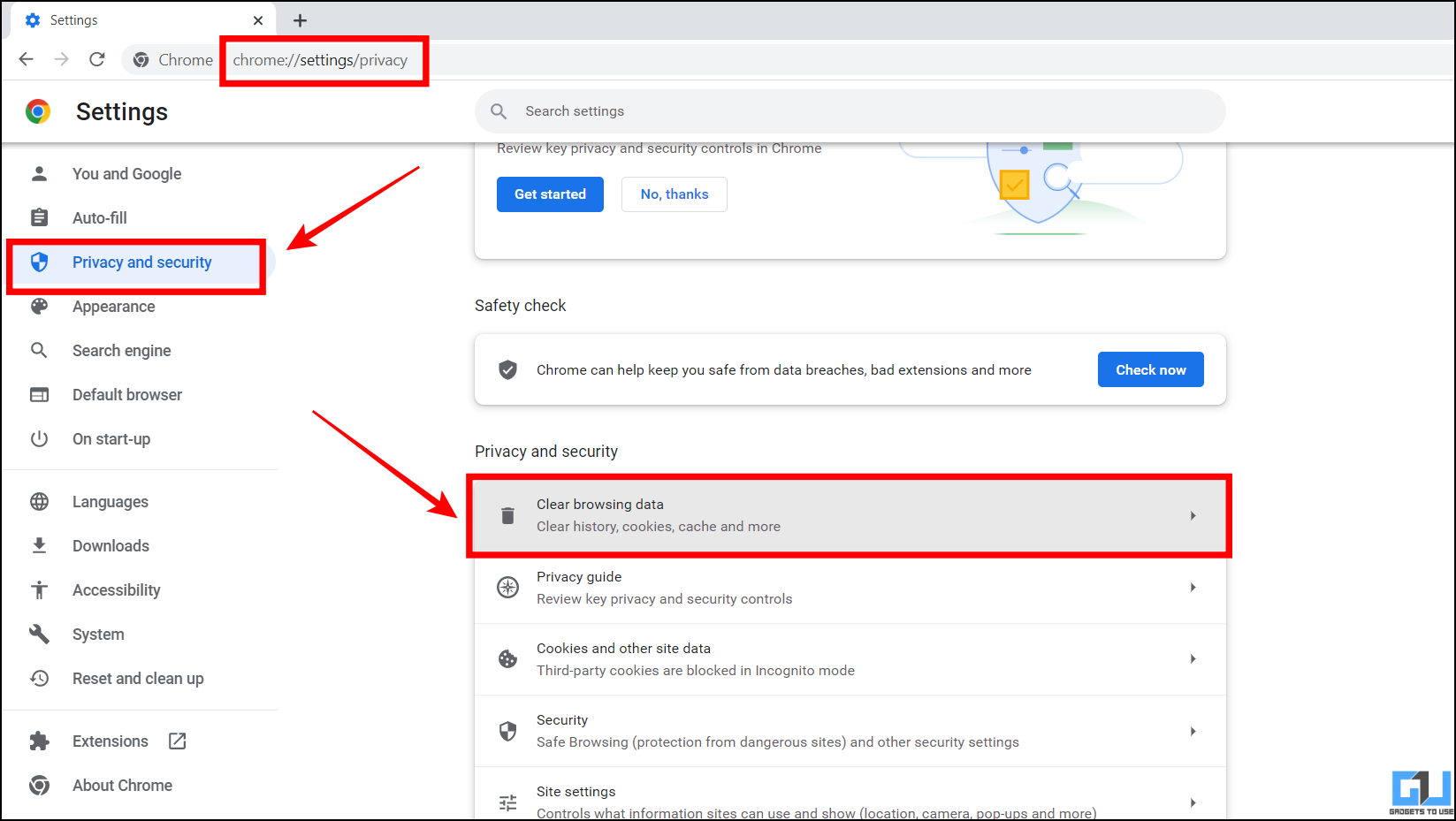 Step 3: Next, select Cached images and files and click on Clear data.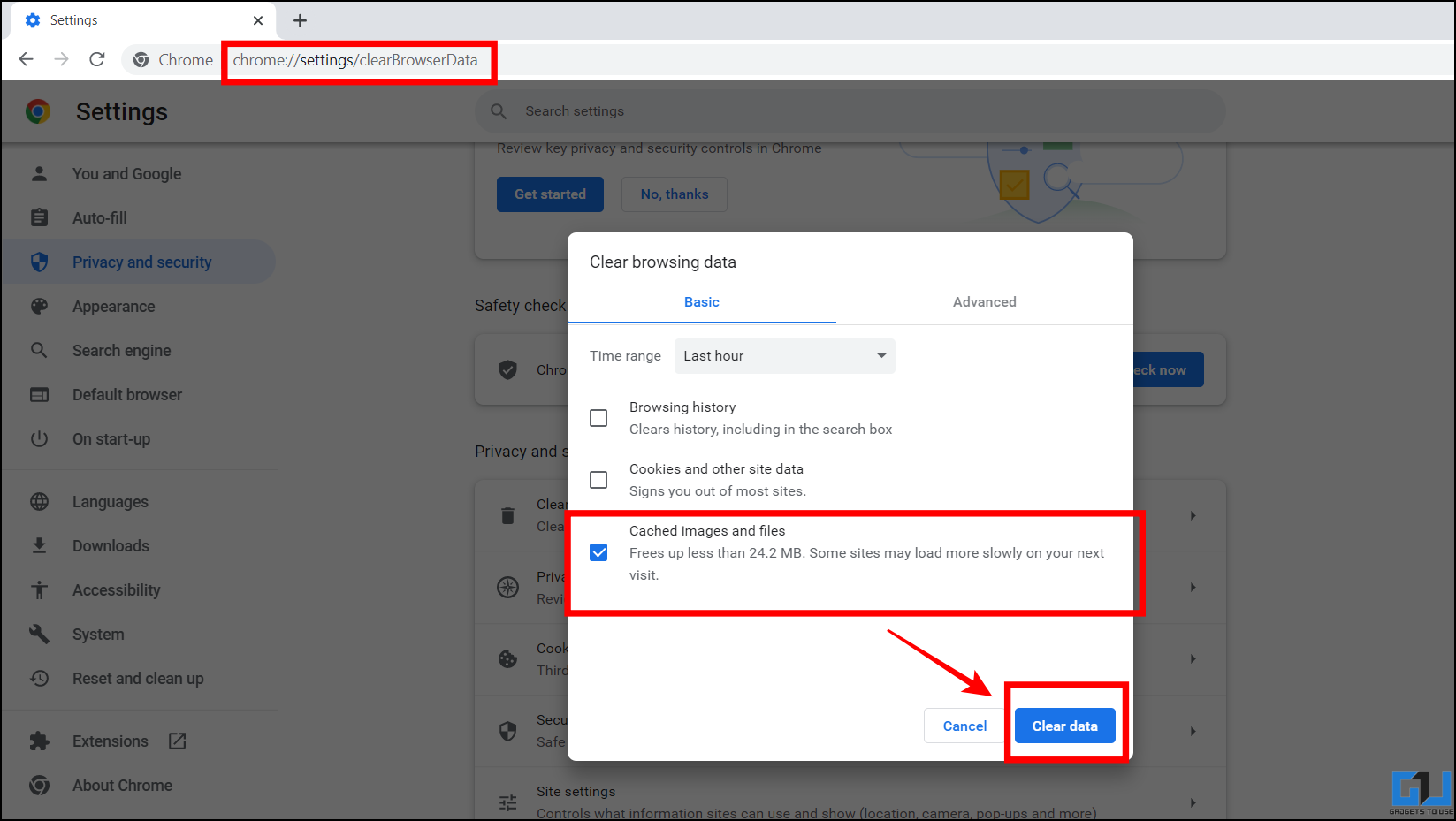 Doing so will clear all the cache files and likely resolve the printing problem.
Method 4- Uninstall and Reinstall Chrome
If nothing else works, it's advisable to uninstall and install Chrome again on your computer. This will give it a fresh start with default settings and might clear any issues revolving around printing webpages caused due to corrupted files or patches. Here's how to do it:
Step 1: To begin with, uninstall the current Chrome browser on your PC. Make sure to backup and sync your important bookmarks and passwords to the cloud before proceeding.
On Windows, right-click Chrome in Start Menu and hit Uninstall. On Mac, open Finder > Applications, right-click Chrome and tap Move to Bin.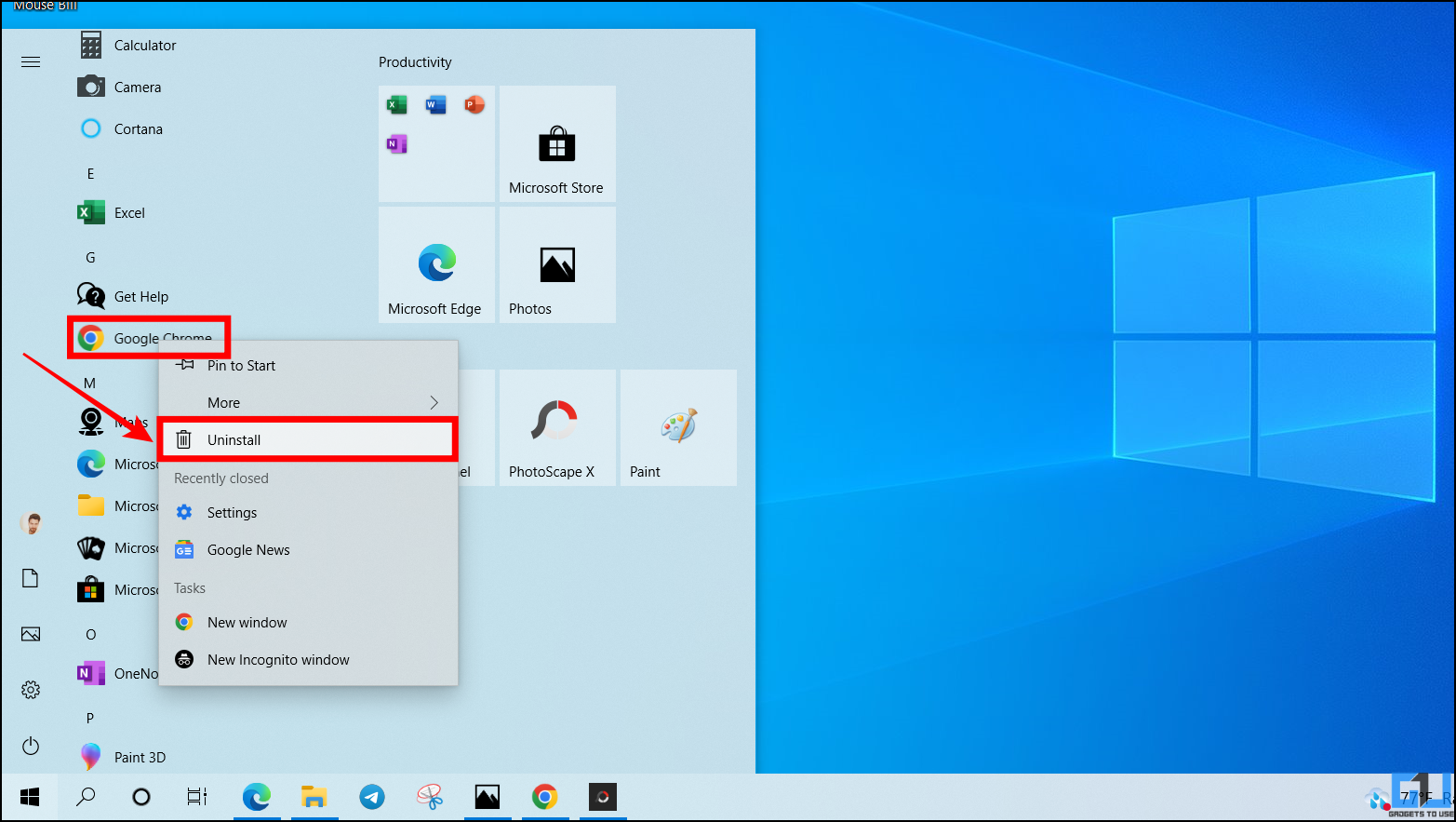 Step 2: Chrome will now be uninstalled from your computer.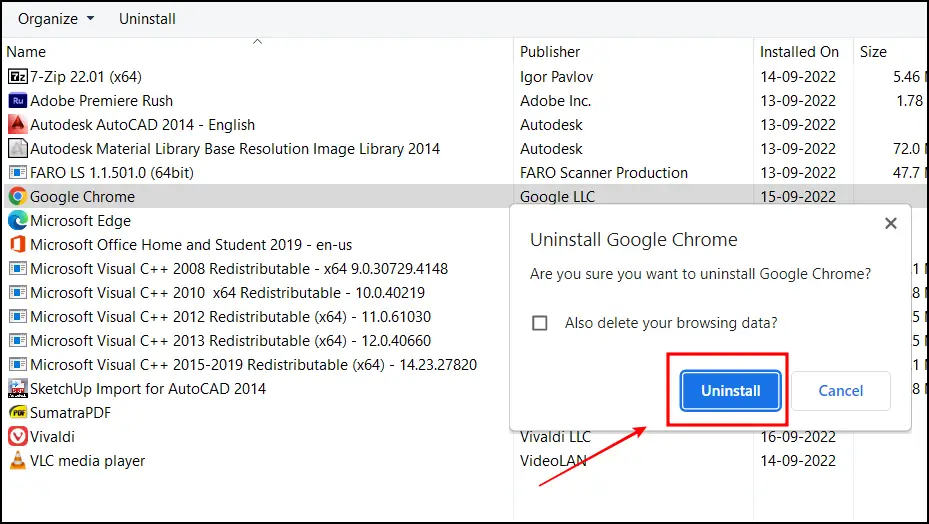 Step 3: Now, download the latest Chrome setup from the official website.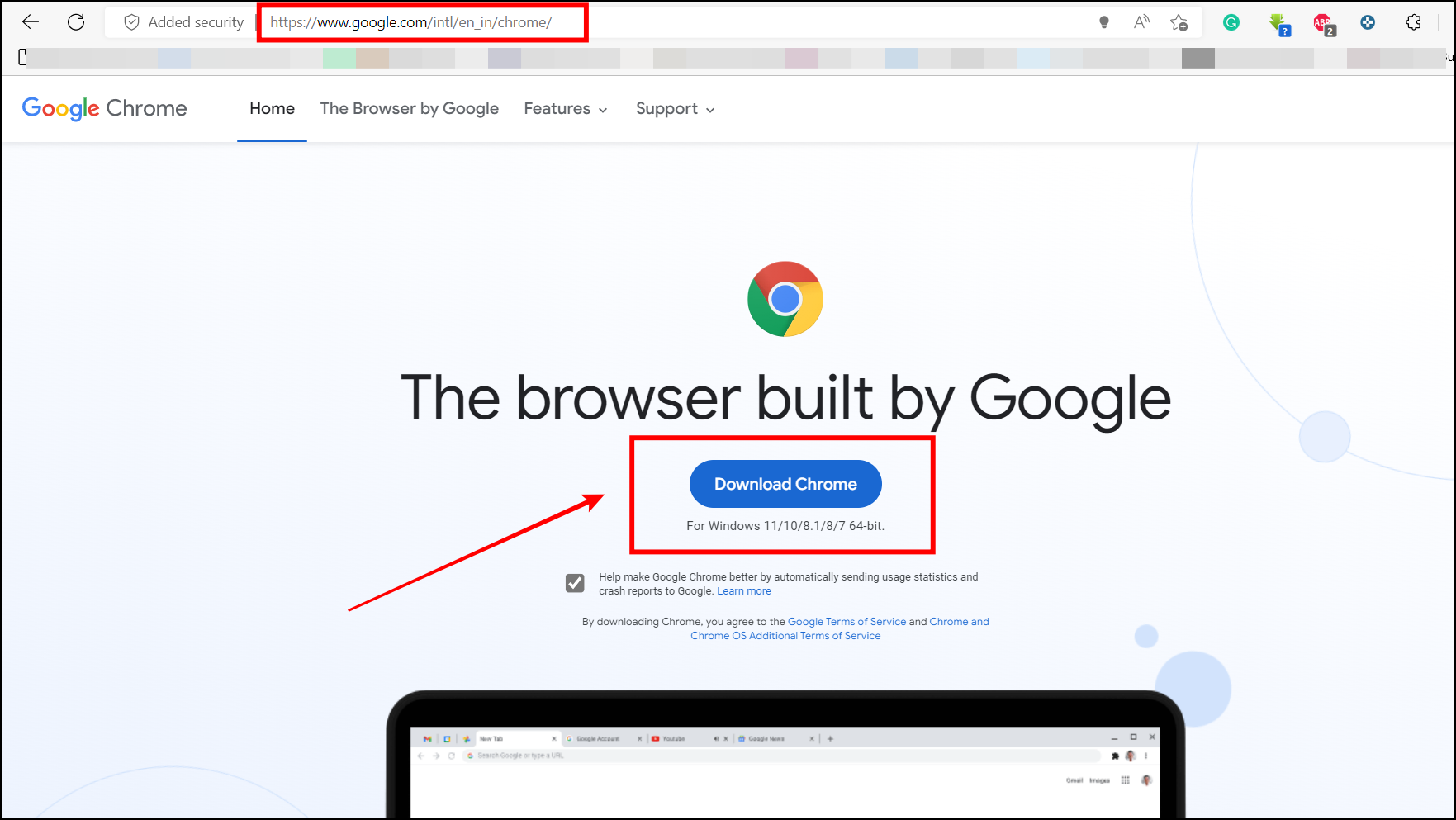 Step 4: Open the downloaded setup and follow-on screen instructions to install the browser.
Next, sign into your Google account back to restore your data. You can now print any webpage without any hassles.
Method 5- Switch to Chrome Stable from Chrome Beta
Are you seeing a blank print dialog box in Chrome Beta or Canary build? If so, consider switching to Chrome Stable version. The Developer beta and Canary builds may arrive with certain features broken or not working properly. Try installing the stable version to see if the issue persists, using the steps given below:
Step 1: Download the latest Chrome stable from the official website.
Step 2: Double-click the setup and follow the on-screen instructions to install the browser.
Step 3: Now, open Chrome and visit the same page you wanted to print.
Method 6- Use the Right Chrome Build (32-bit, 64-bit)
Printing issues like pages appearing blank or white may also be caused by using the incorrect Chrome app on your PC. Make sure you're using the right build based on your computer's architecture. Here's how you can check your PC's architecture and accordingly choose the correct Chrome build to install:
Step 1: Right-click the Start icon on your Windows PC.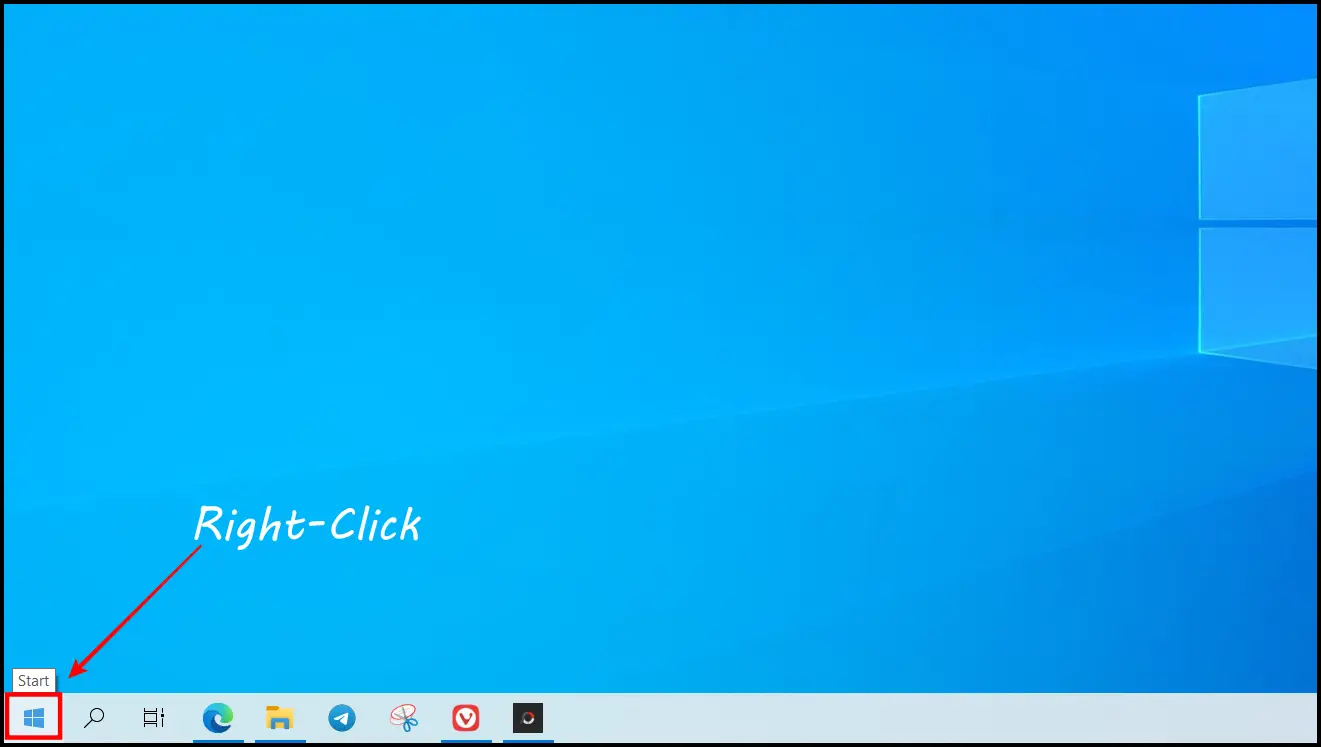 Step 2: Select System from the menu that appears.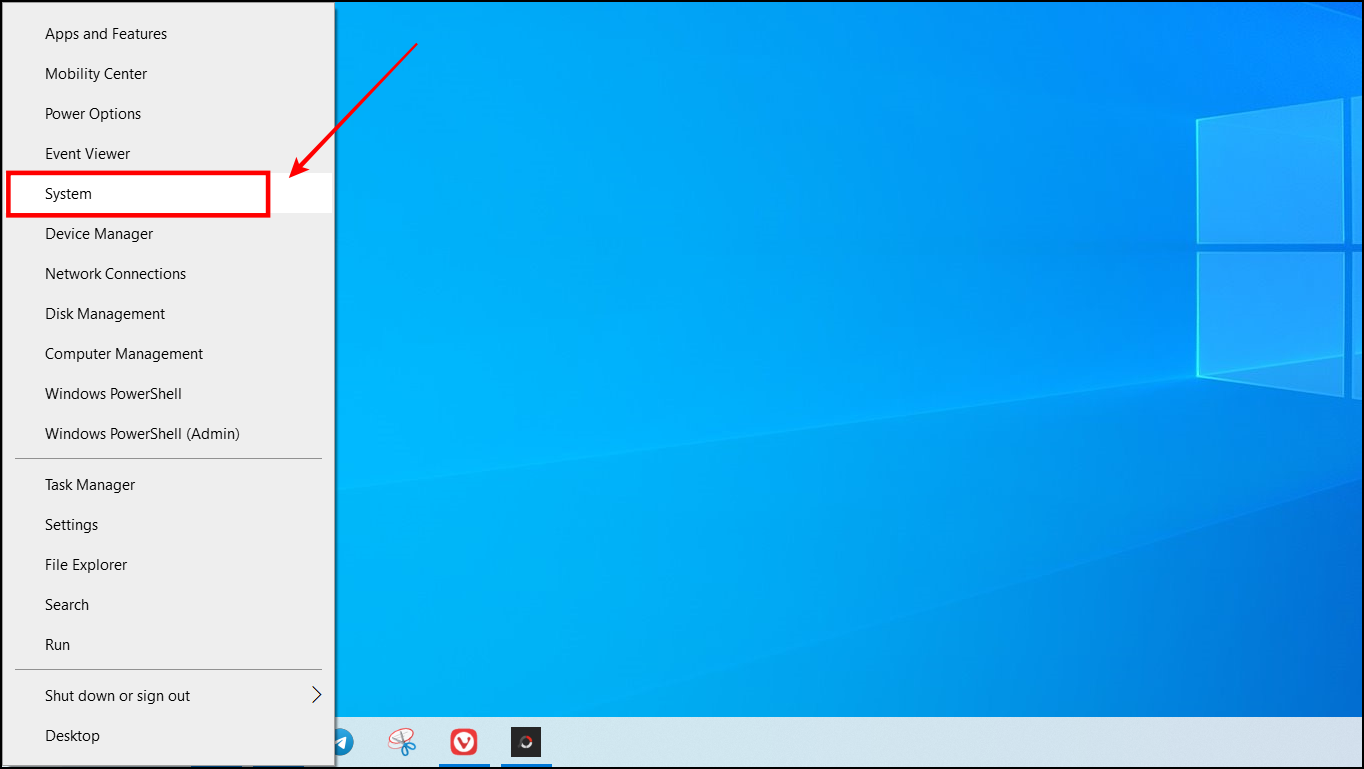 Step 3: It will open all the system details including the OS and processor architecture.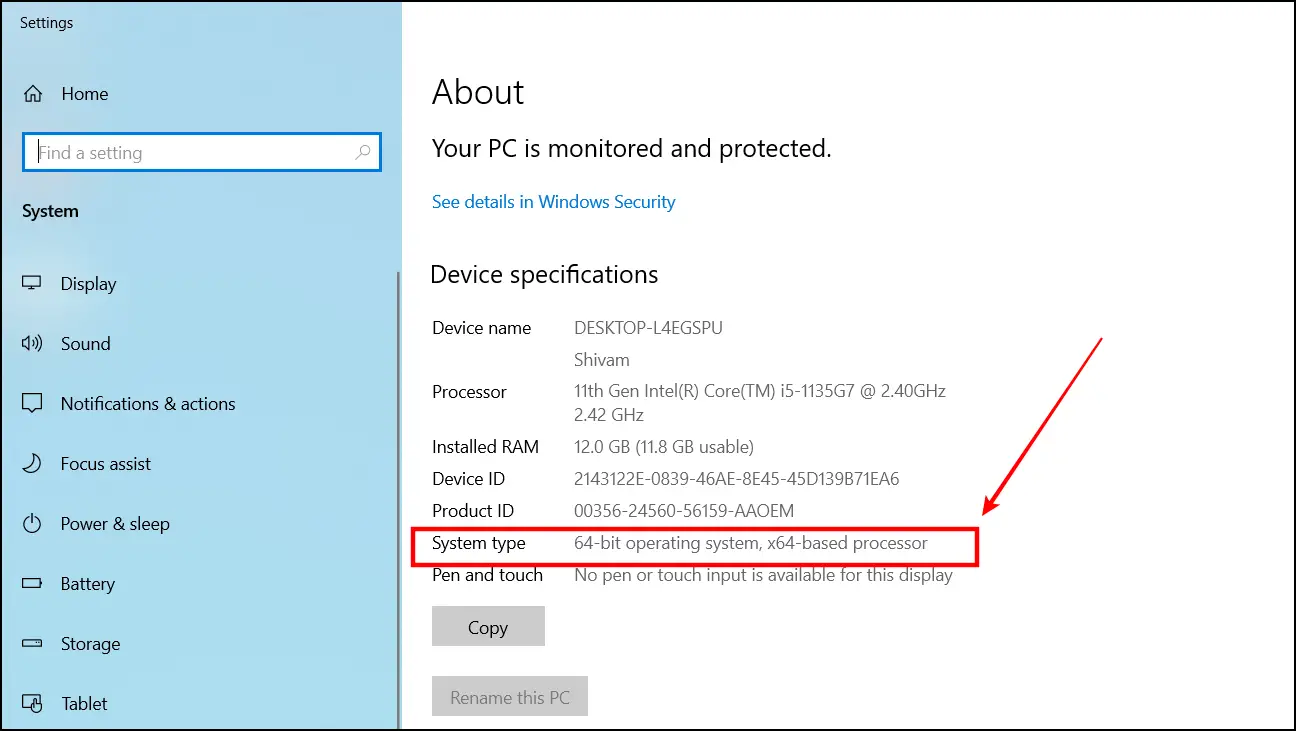 If you are using a 32-bit PC, make sure to download a 64-bit from the Official website of chrome.
You can also use Chrome's offline installer on your PC. Make sure to check for updates in the three-dot menu > Help > About Chrome once installed.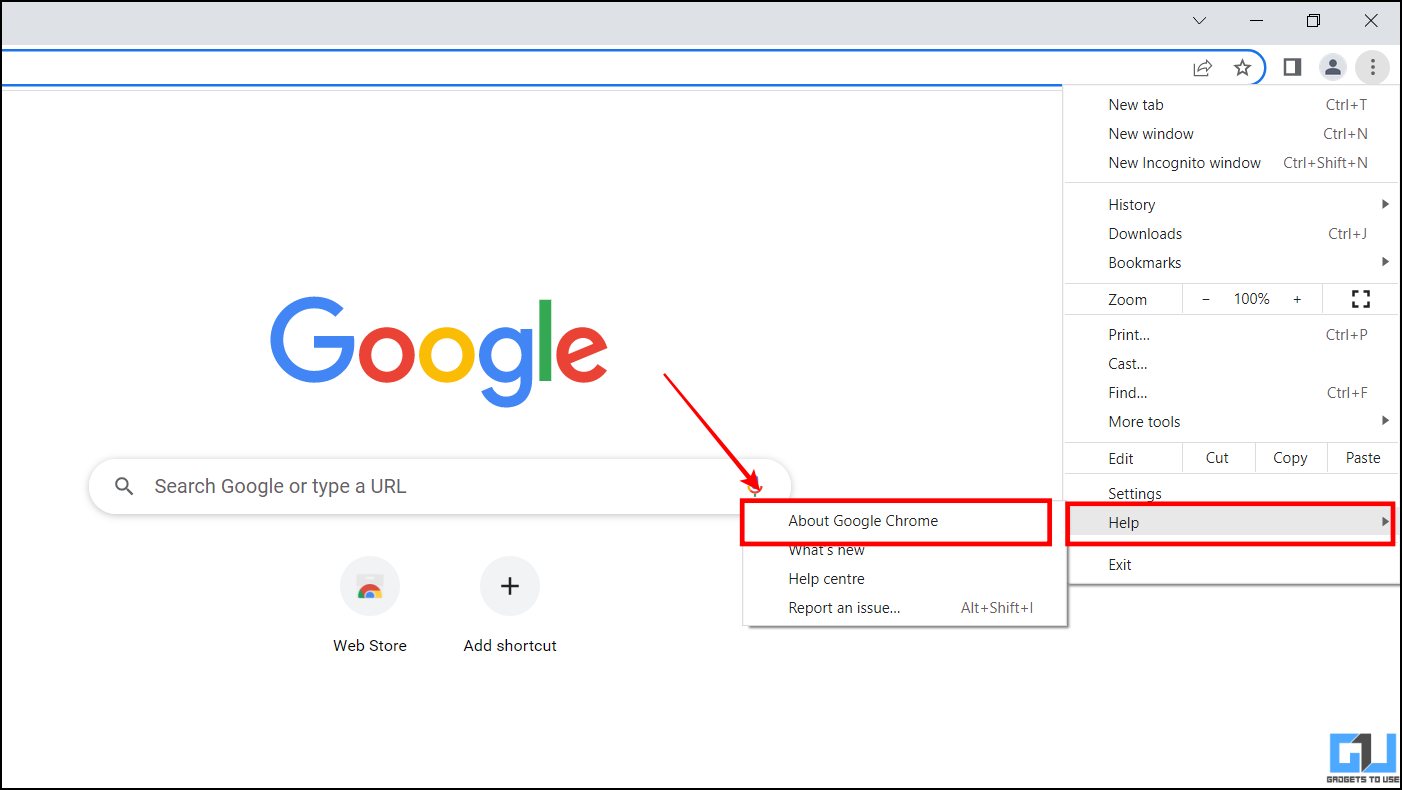 Here, you will also find the build version along with the architecture details of the Chrome browser.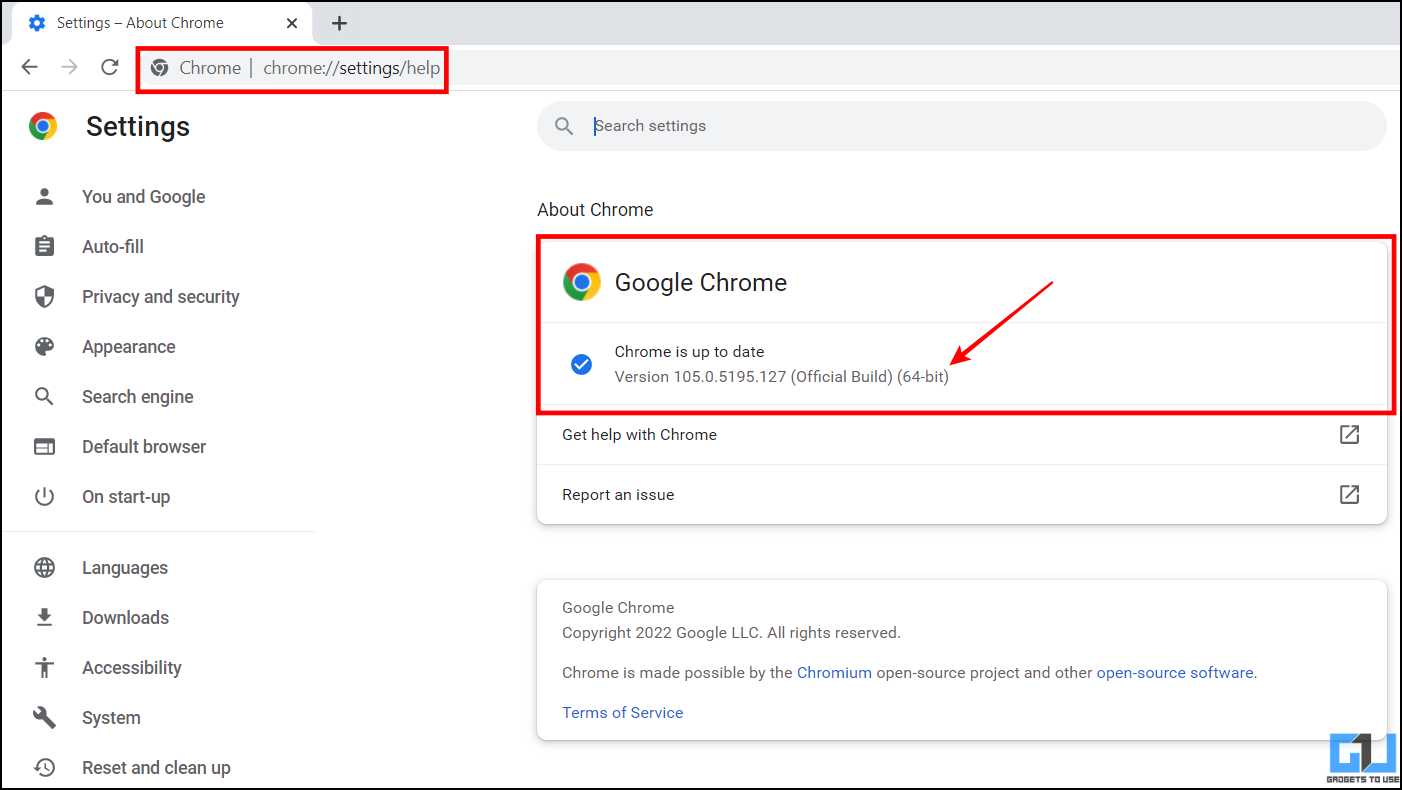 Method 7- Nothing Works? Try Changing the Browser
If you're in need of urgently printing out a webpage, we'd advise trying a different browser like Firefox, Microsoft Edge, or Brave. Download the browser setup from its respective websites and install it like any other program.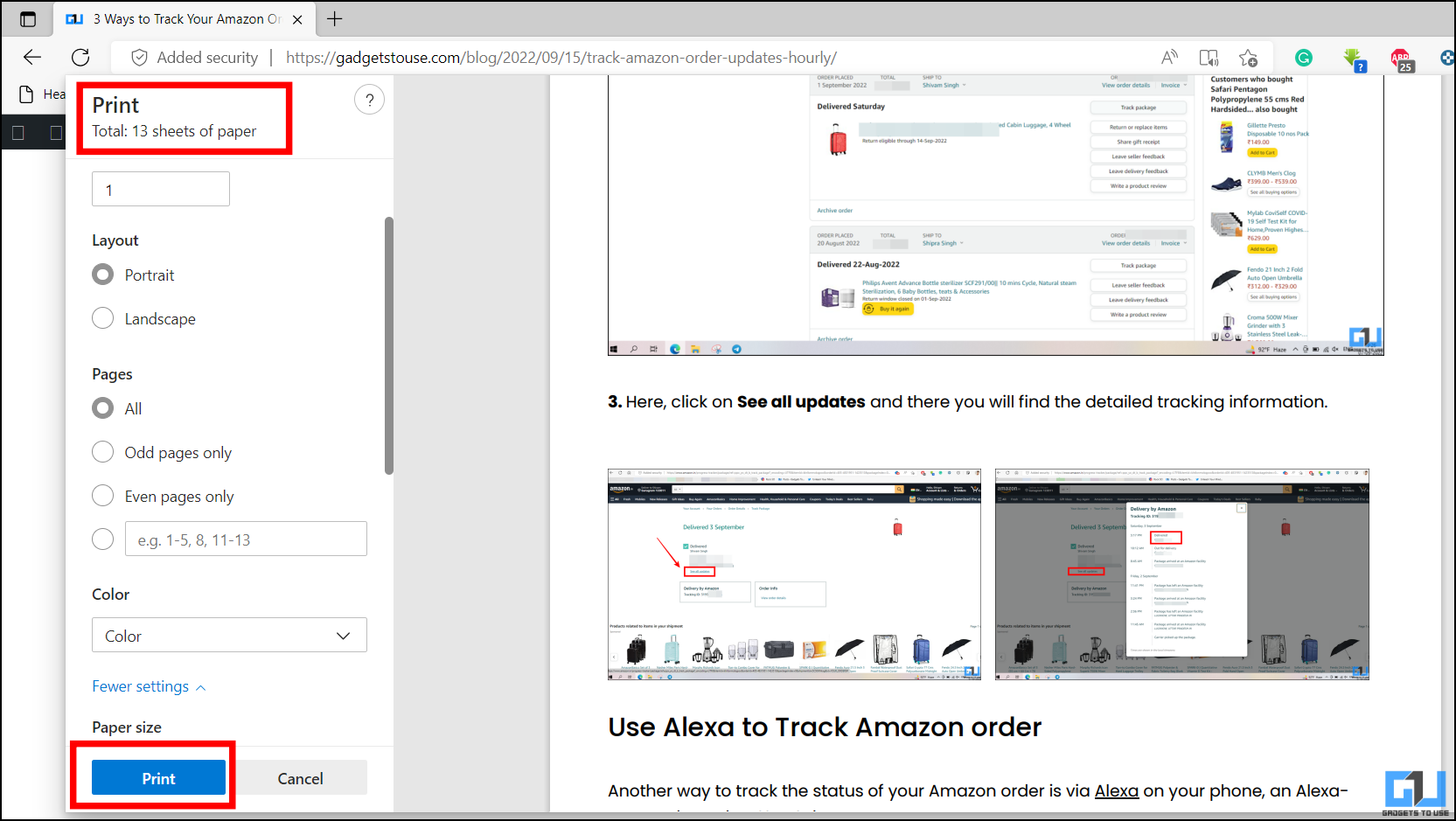 Once done, open the same page in this browser and try to print again. It should work fine this time.
Wrapping Up
I hope the above guide helped you fix the white blank box when printing issue in Chrome. In case of any doubts or queries, feel free to reach out to us via email or social media. Stay tuned to BrowserToUse for more such tips, tricks, troubleshooting, and updates.
Related: