Google keeps updating its Chrome browser with new and innovative features now and then. Earlier this year, the giant introduced Journeys to Chrome which enhances your browsing history. It not only shows the sites you've visited previously but also tells of how you got there. In this article, let's see what are Journeys and how to turn them off in Google Chrome.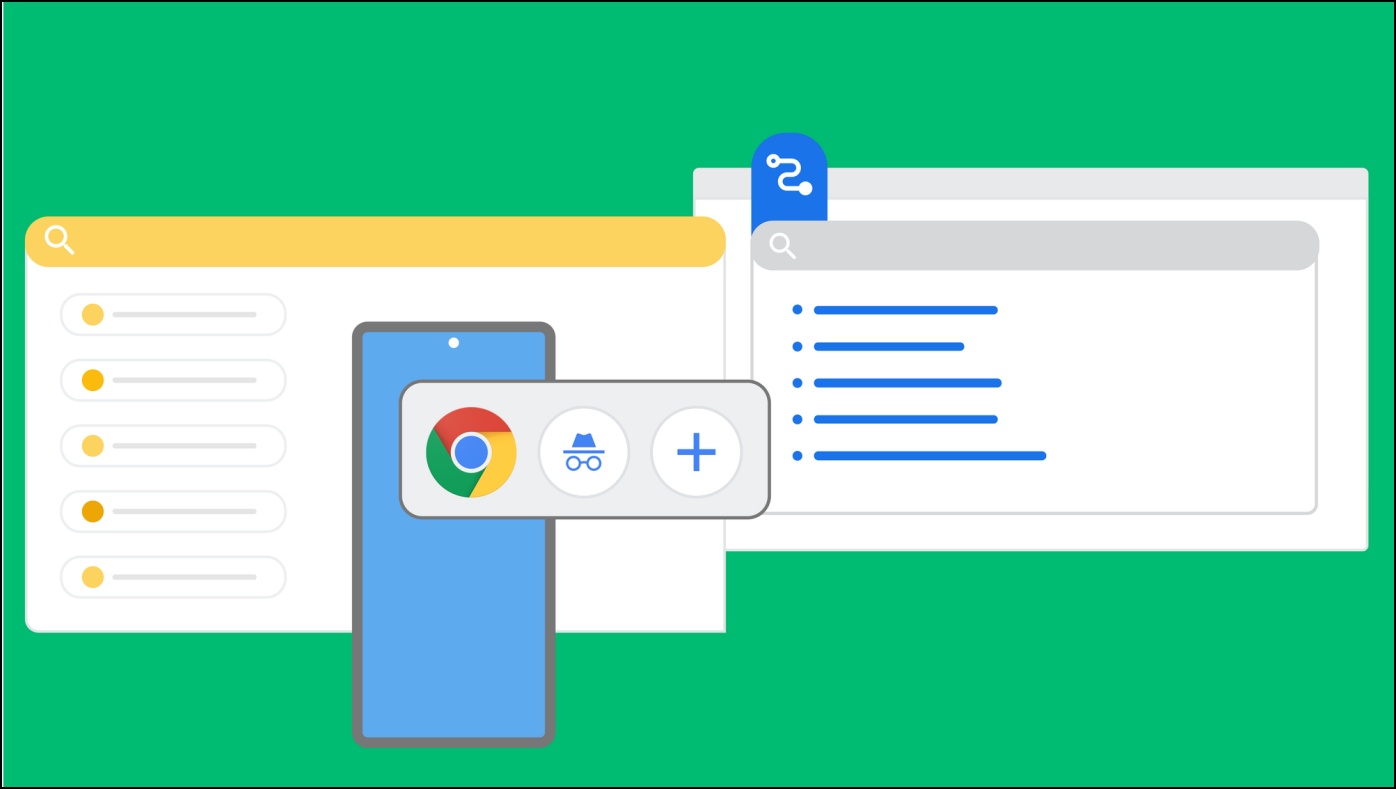 What are Journeys in Google Chrome?
The Journeys feature in Chrome makes it easier for you to revisit topics you searched for days or weeks ago. It groups pages from your search history by "topic" or "intent" instead of just showing a chronological list of pages.
This makes it much more helpful in discovering what you were searching for when you landed on a particular website. The feature is present as a separate tab on the Chrome history page.
How Do Journeys Work?
Google uses highly trained algorithms to figure out what sites are related and when you switch between your searches. It also counts in how much you interact with sites and the time you spent on each of them. And this is exactly how it groups your historical visits on the web into journeys.
How to Check Your Journeys in Chrome?
Let's say you search for "travel to Kashmir," and then land on a train booking site, followed by multiple hotel booking platforms, and also read some reviews. But then, you get a call or get hooked up with some other work and leave the search there.

The next time you enter "travel" in the search bar, you can simply tap Resume your journey below it to see the websites you visited. You can then continue your travel plan.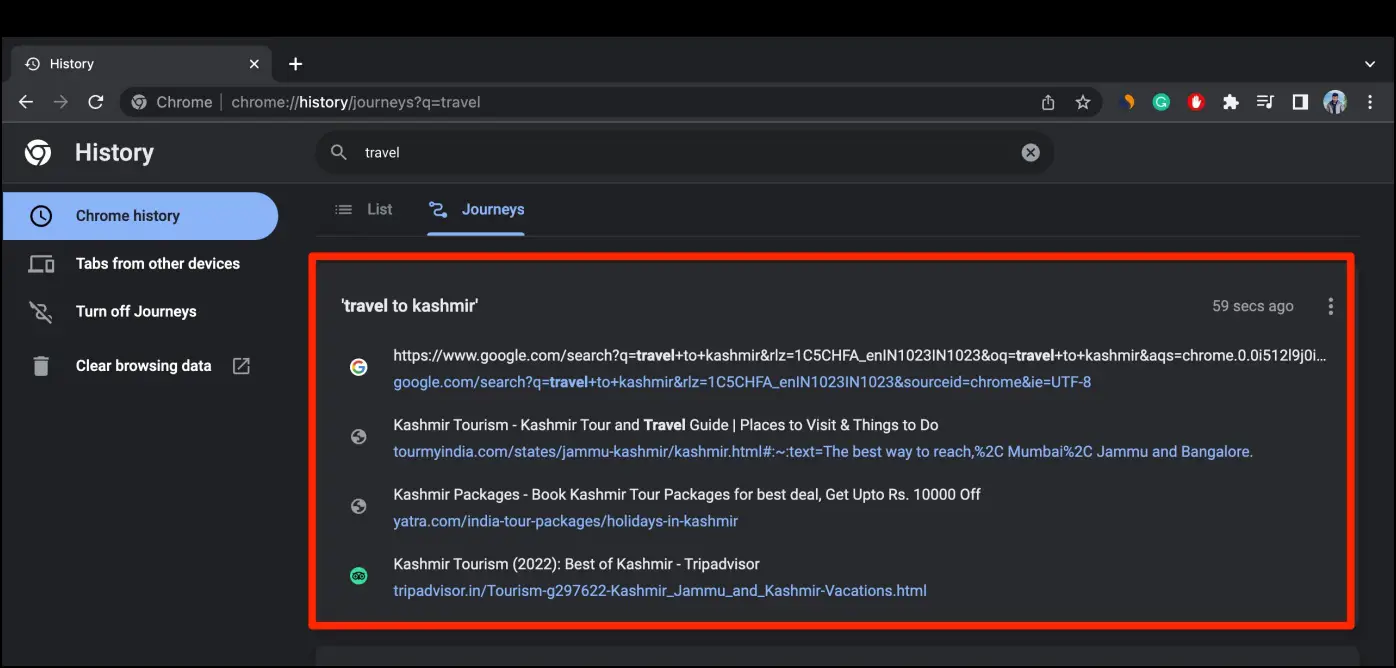 Alternatively, click the three-dot menu > History > select History. It will take you to the full history page. Here, switch to the Journeys (chrome://history/journeys) tab to see all websites you visited and their search intents, i.e, what made you land on those websites.
How to Turn Off Google Journeys in Chrome
The Journeys feature is available for Chrome on Windows, Mac, Linux, and ChromeOS. Thankfully, it is optional. Here's how to disable it on your browser:
Step 1: Open Google Chrome on your computer. Click the three-dot menu.
Step 2: Select History and again click on History.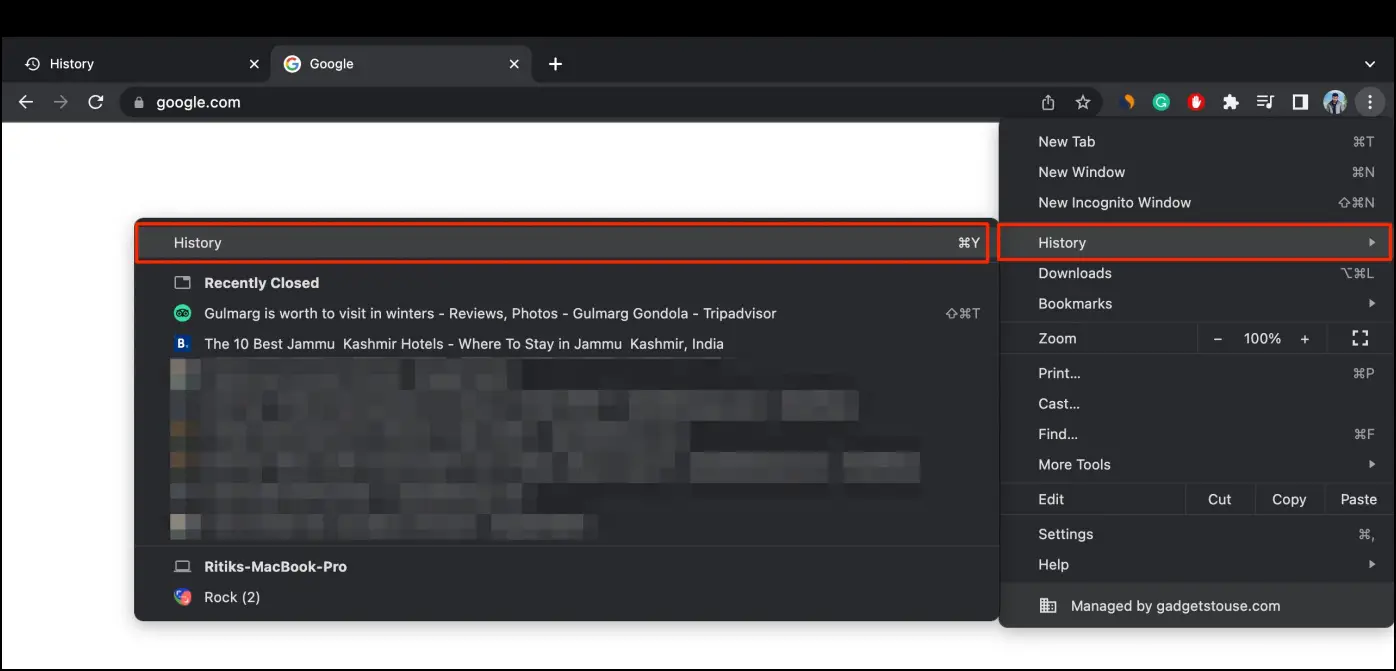 Step 3: On the next screen, tap Turn Off Journeys in the sidebar at the left.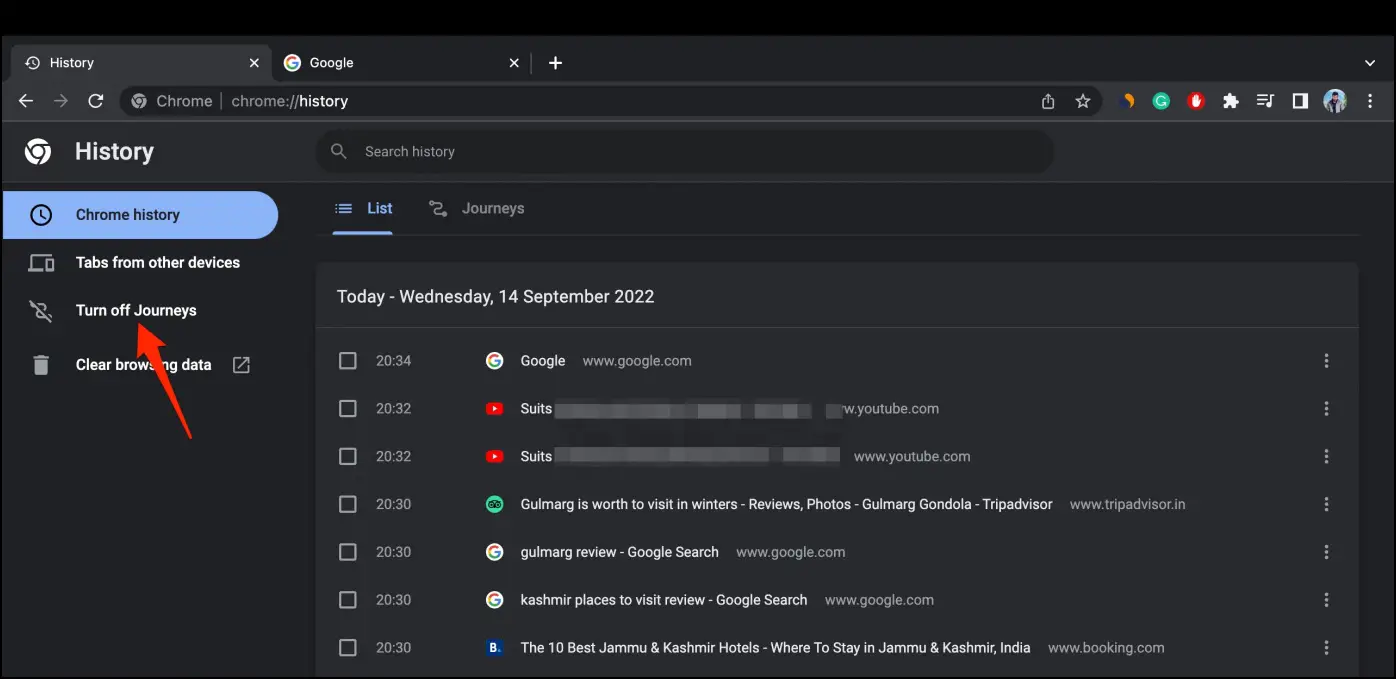 The button will change to Turn On Journeys. Tapping it again will re-enable the feature in Chrome.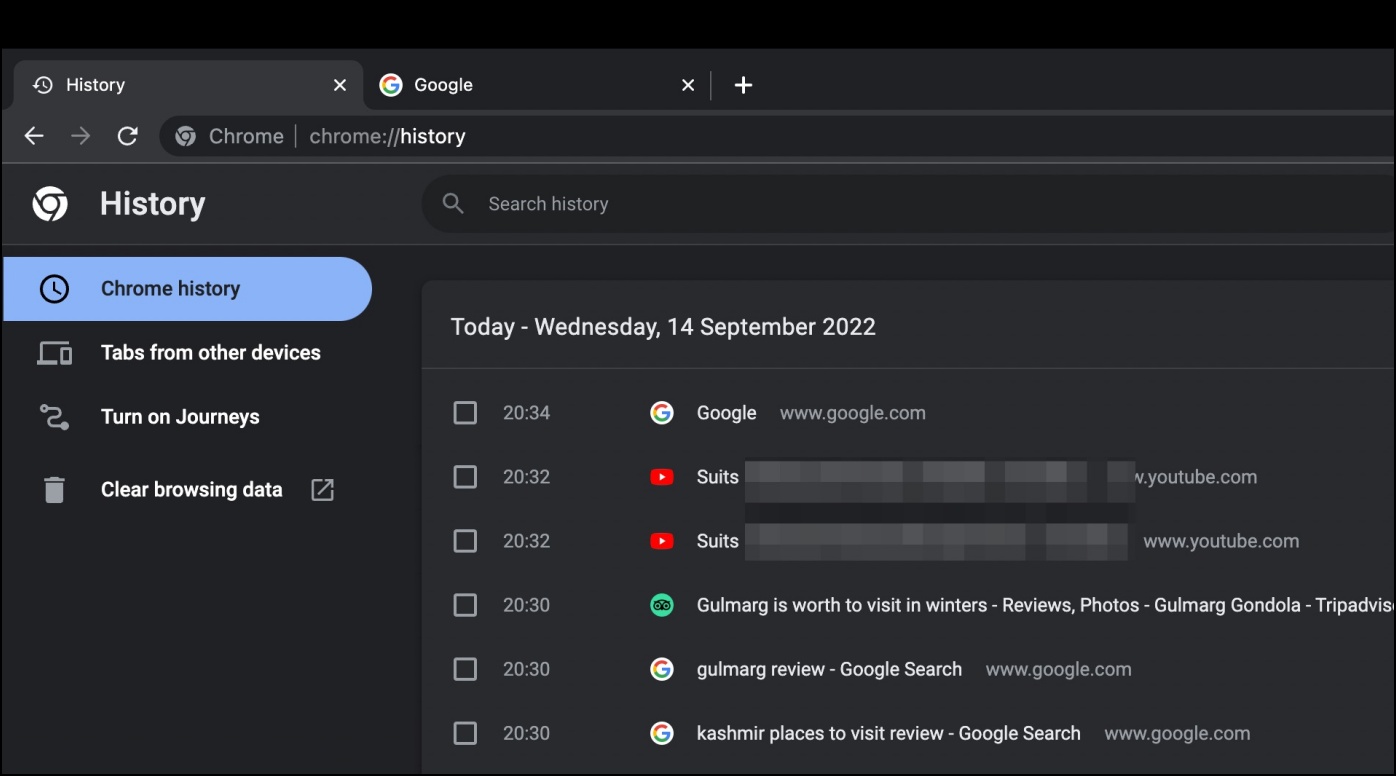 How to Delete Google Journeys History
Step 1: Open Google Chrome on your computer.
Step 2: Click the three-dot menu. Select History and again click on History.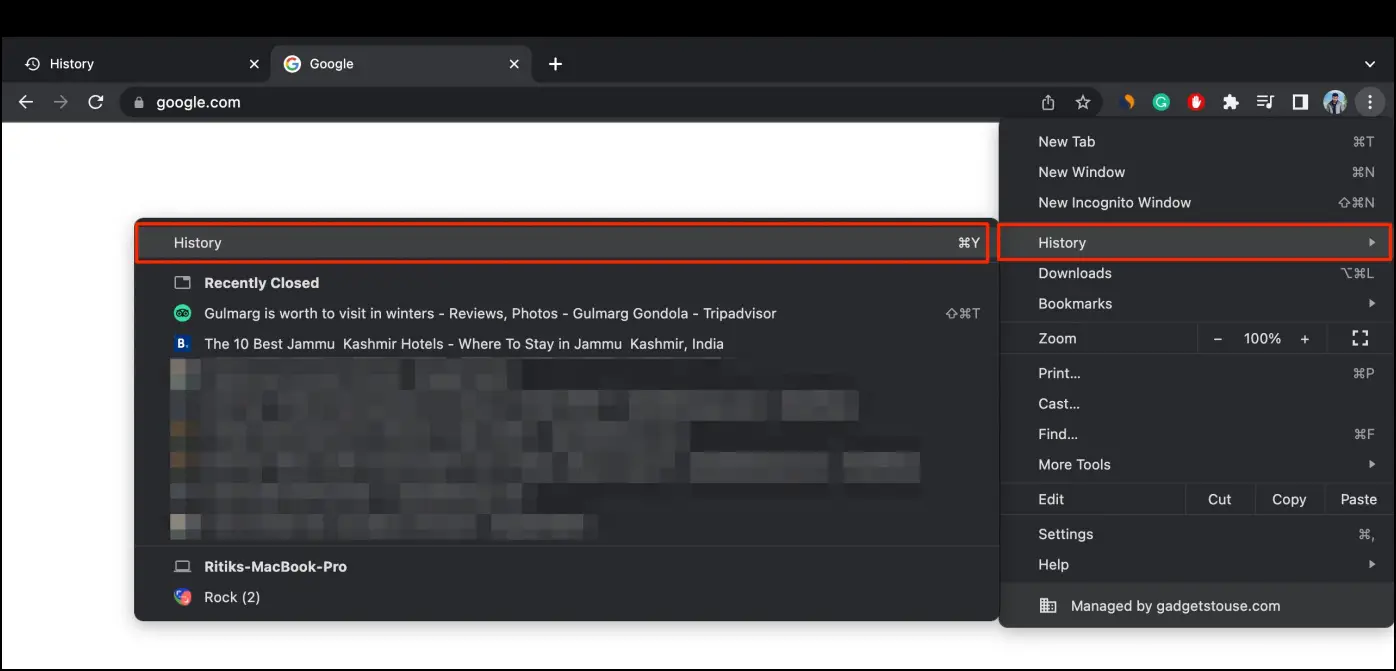 Step 3: Next, switch to the Journeys tab.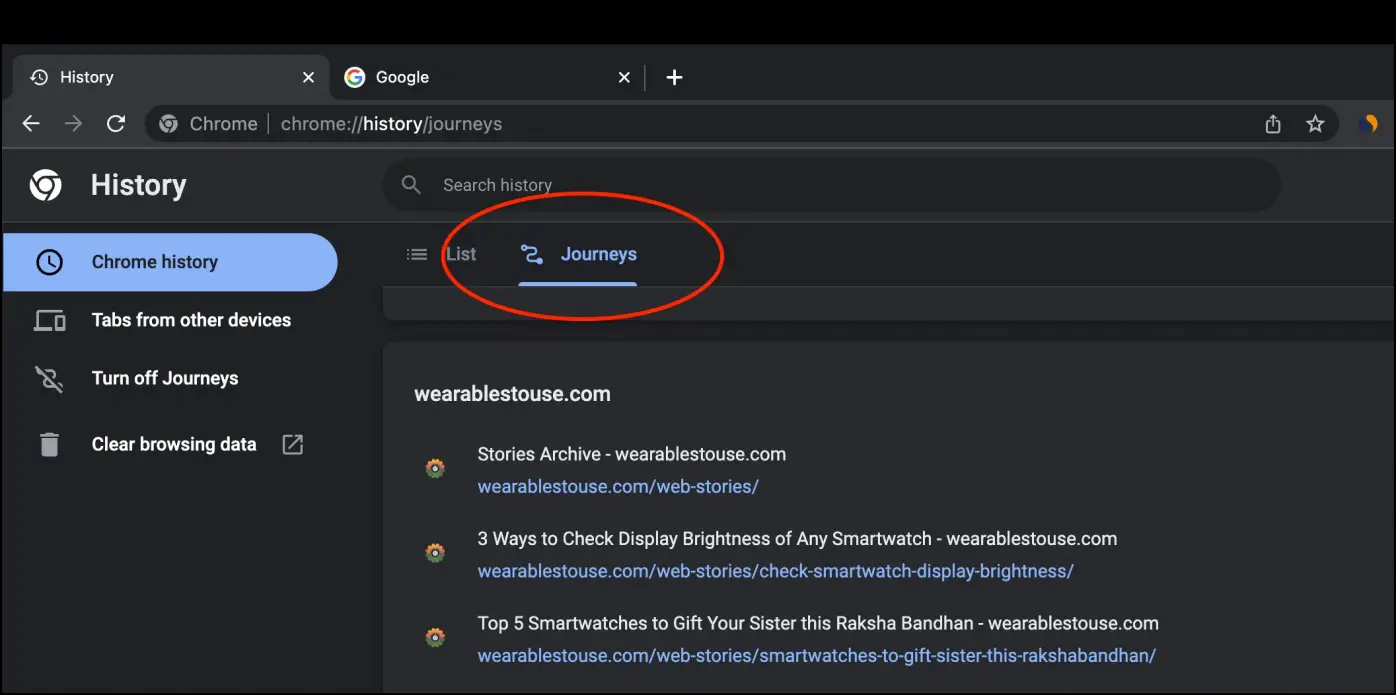 Step 4: Tap three dots for the journey you want to delete.
Step 5: Here, Click on Remove all from History to delete the entire journey.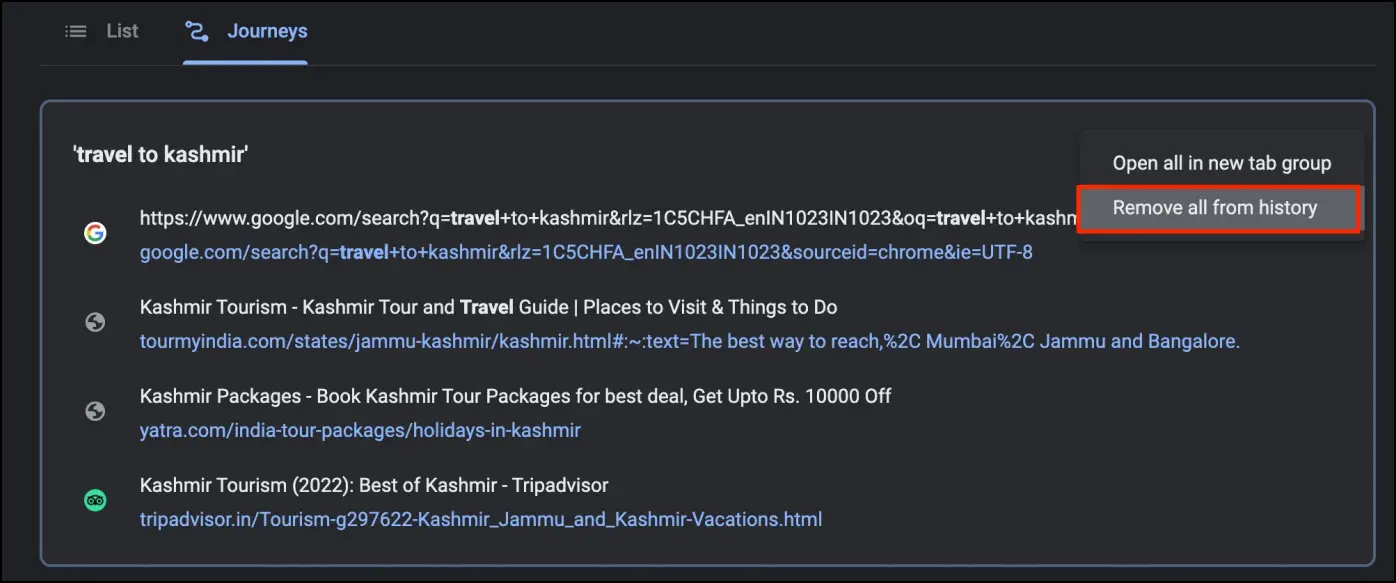 Step 6: To remove a particular page, hover over it, tap the three dots > Remove from History to delete that particular page.

Frequently Asked Questions
Q. Is Journeys Synced Across Devices?
As of yet, your Journeys are not synced across other devices with Chrome. So if you researched something on your laptop, you won't be able to continue it on your phone.
Q. Is Chrome Journeys Safe for Your Privacy?
The Journeys feature restricts itself to your device. All the data is stored locally on your computer and nothing is uploaded to your account on the cloud. However, Google is exploring the possibility of syncing across multiple devices in the future.
You also get other privacy-related options including deleting individual terms and groups of activity, clearing your browsing data, and turning off the Journeys feature if required.
Q. Can You Use Chrome Journeys on Android or iPhone?
The Journeys feature is available only on Chrome for Windows, macOS, Linux, and Chrome OS. It is currently not released for Chrome on mobile devices.
Q. Cannot Find Chrome Journeys on Your Chrome Browser?
In case you're not able to access Journeys inside Chrome on your computer, update it to the latest version via the three-dot menu > Help > About Chrome. Once updated, restart the browser and check the History tab for a new section called "Journeys."
Wrapping Up
This was a quick guide about what is Journeys feature, how it improves your browsing history and the steps to turn off Journeys in Google Chrome. We found it to be very useful, especially in a busy schedule where we try multitasking and switching between things. Anyways, what are your thoughts on it? Let us know via comments. Stay tuned for more such updates.
Related: