Brave is a privacy-centric browser aiming to protect user data and preserve online privacy. But what good is a privacy-centric browser running outdated software that could be exposed to malicious threats? This is why we will discuss three ways you can use to update your Brave browser to the latest version on your Mac or Windows PC.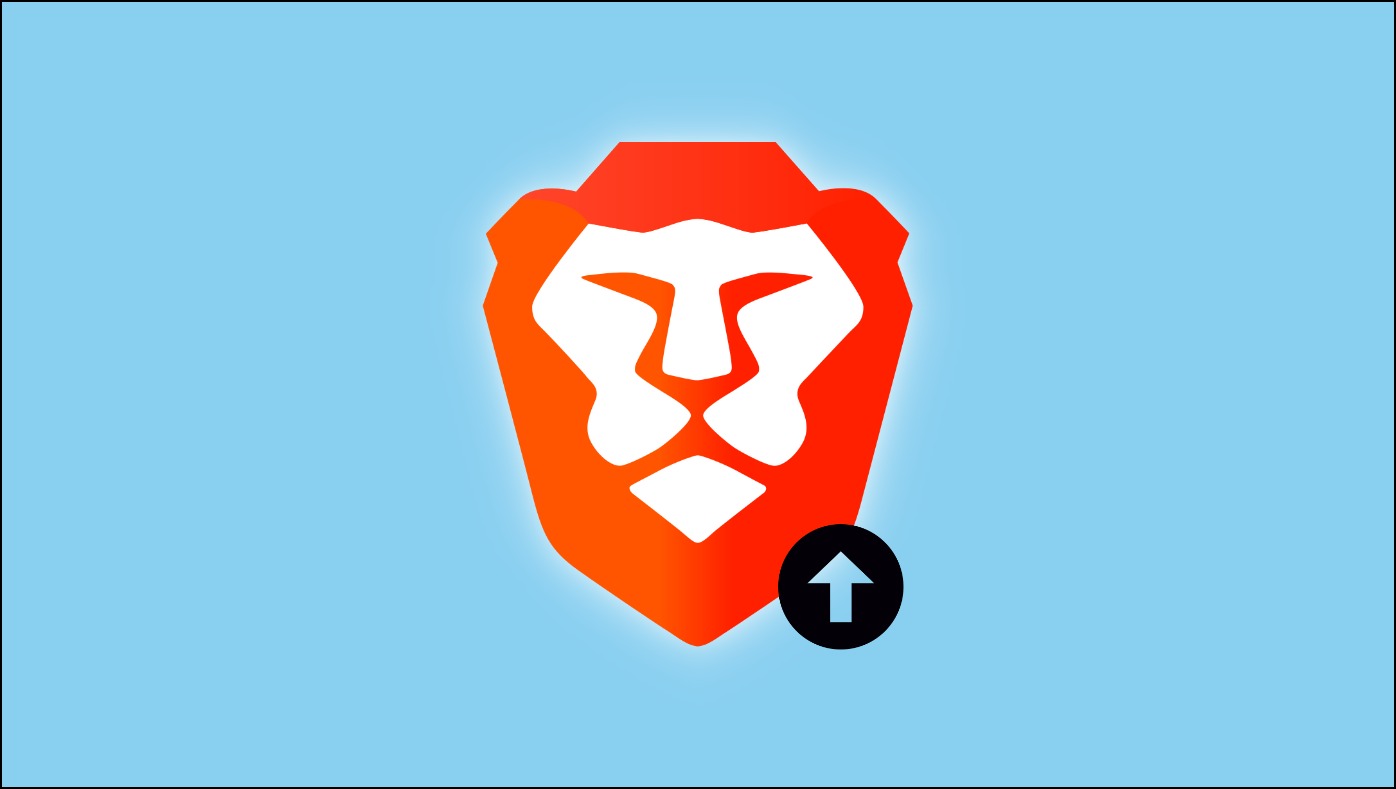 Related | 2 Ways to Stop Brave Browser from Starting Automatically (Windows, Mac)
Why Should You Update Brave Browser?
Running the latest version is crucial as it patches known bugs and introduces new features and services like Brave Search, improvements to Brave Wallet, Brave VPN, and support for Web3-related applications. More importantly, updates can help protect your data against cookies and cross-site trackers.
How to Update Brave Browser
Now that you know why updating your browser is important, let us look at the list of three ways to update and install the latest version of the Brave browser. Read on.
Method 1- Manually Check for Updates
By default, Brave downloads and updates the browser automatically in the background. But at times, it may not be able to detect the update. In this scenario, you can manually check for updates in the About section. Here are the steps for it:
Step 1: Open Brave and click the hamburger menu at the window's top right corner.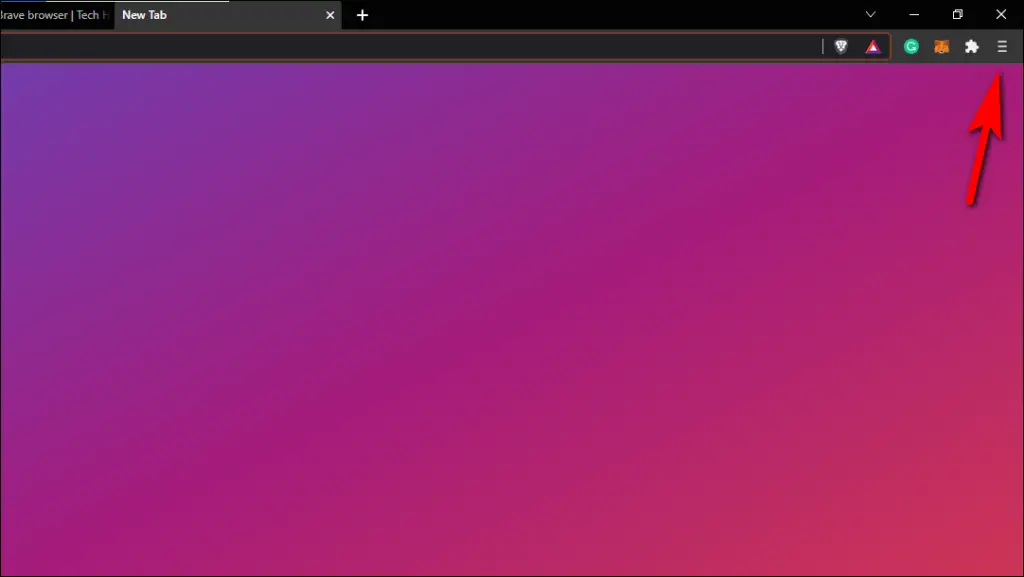 Step 2: From the list, select About Brave.
This will open the About Brave page. It will automatically check and download the latest update, if available.
Step 3: Once downloaded, click Relaunch to restart the browser and install updates.
After the relaunch, the about section will state that Brave is up to date, confirming that the browser is running on the latest version.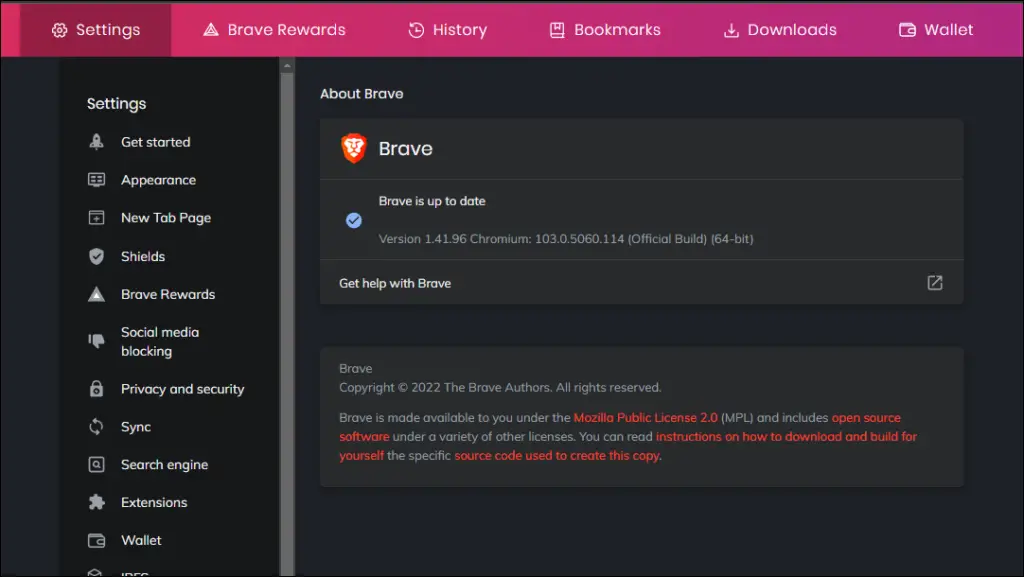 Method 2- Update Brave Browser from Microsoft Store (Windows Only)
Like Firefox and Microsoft Edge, the Brave browser is also available for download in the Microsoft Store for Windows computers. If you have downloaded Brave from the Microsoft Store, here's how to update it:
Step 1: Open the Microsoft Store from the Windows taskbar or Start Menu.
Step 2: Click on the Library option on the left sidebar.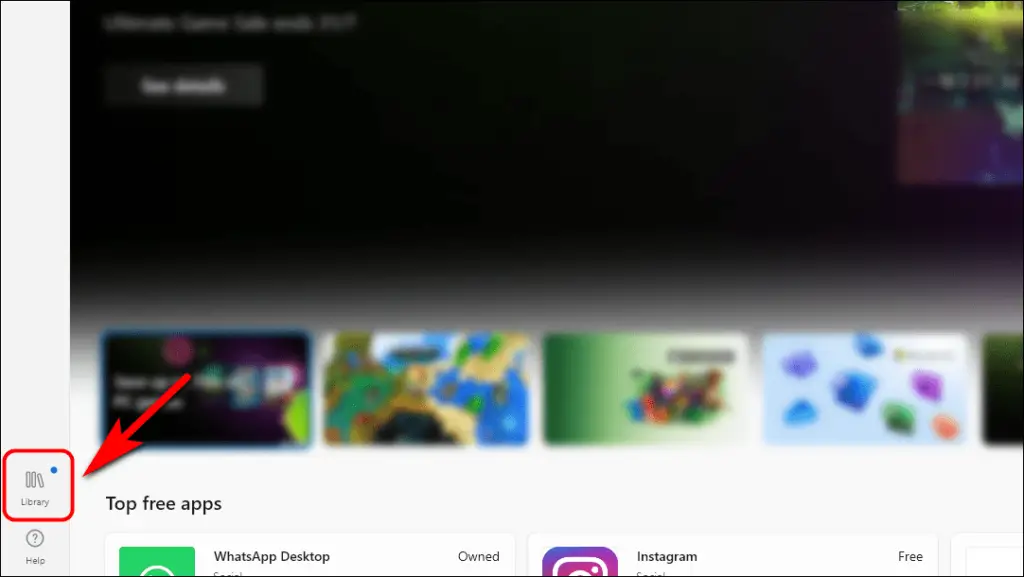 Step 3: Here, click on Get updates. This will fetch any new updates available for your installed apps.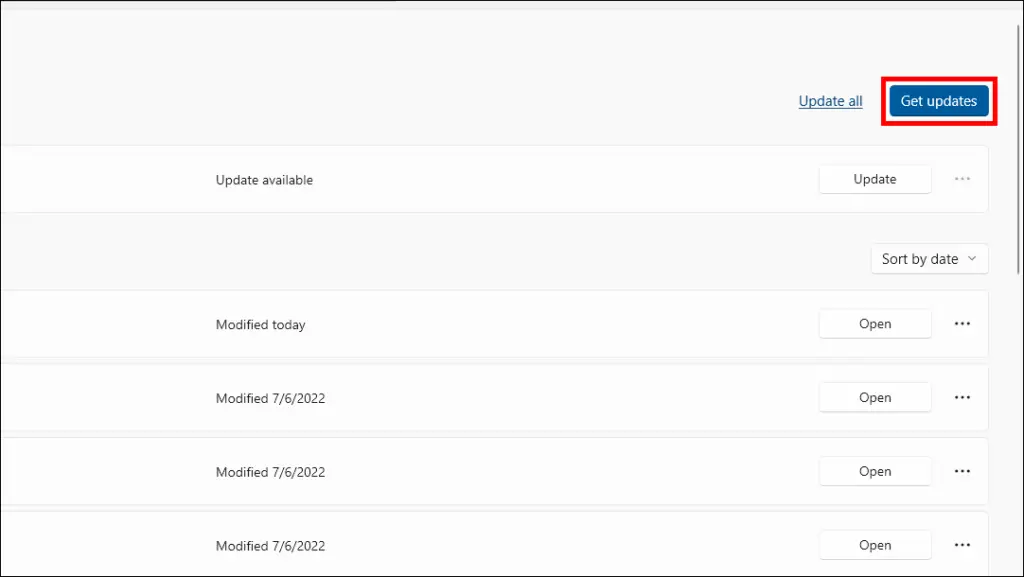 Step 4: Click on Update if an update is available for the Brave browser.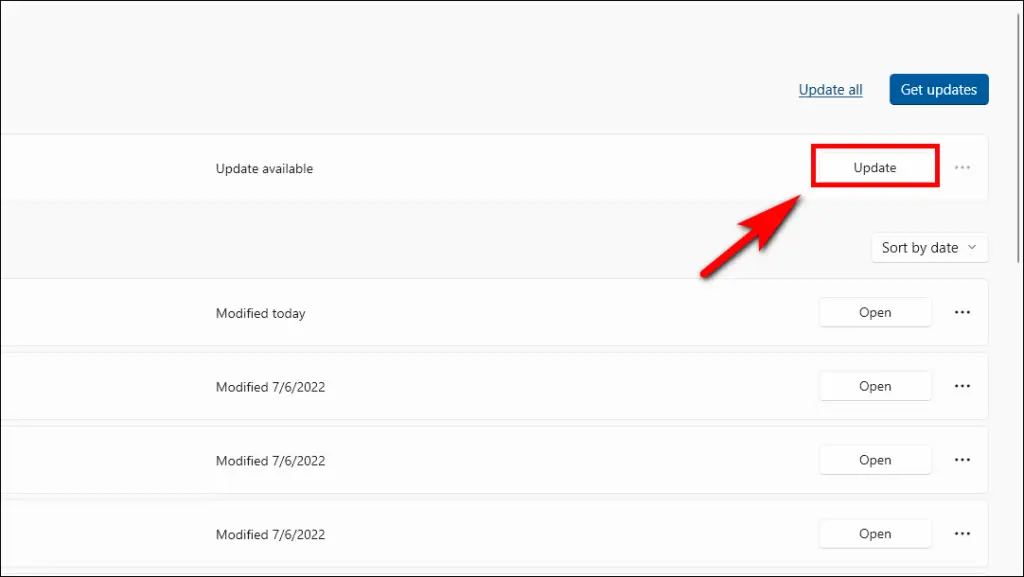 Wait for the update to finish installation, and your browser will be updated to the latest version.
Method 3- Uninstall and Download the Latest Version
If the above methods cannot help you update the Brave browser, it could be an issue with your installation. In this case, we recommend you back up all necessary data and uninstall Brave Browser using the Control Panel in Windows or the Applications folder in Finder on macOS.
You can then download the fresh build of the Brave browser from the official site linked below and install it normally on your computer.
Bonus- How to take a Backup of Brave Browser Data
If automatic updates are not working in Brave and you plan to uninstall and reinstall the browser, here's how to backup important data before you proceed:
1. Backup your BAT tokens
Basic Attention Token (BAT) is the cryptocurrency you can earn in Brave browser. To back up and transfer your tokens on the Brave browser, you need to create an account with Uphold and Gemini wallet. This will allow you to sync your BAT tokens across multiple devices and back them up.
2. Backup and Restore the Brave Wallet
Brave Wallet is one of the highlighted Web 3 features of Brave. It is a custodial wallet built right into your browser that you can use to store your cryptocurrencies. Since this is an online wallet, you can easily retrieve it on your new installation of Brave browser by entering your Secret Recovery Phrase.
3. Backup and Restore User Data
If you are about to uninstall your current installation of Brave browser, then you should create a backup of your user data, including your bookmarks, passwords, and extensions. Let us look at the steps to backup and restore your data on Windows.
Step 1: Open File Manager on your computer.
Step 2: Enter %LOCALAPPDATA%\BraveSoftware\Brave-Browser\ on the address bar of the File Manager.
Step 3: Copy the User data folder and paste it into a secure location.
Now you can uninstall the Brave browser and set up a new installation.
Step 4: Copy the User Data folder from the secure location to restore your data.
Step 5: Head over to %LOCALAPPDATA%\BraveSoftware\Brave-Browser\ and delete the existing User Data folder. 
Step 6: Paste the User Data folder that you copied previously.
Step 7: Restart your browser, and all your data will be restored.
Troubleshooting Tips to Fix Brave Browser Not Updating
Make sure you have an active internet connection.
Clear Cookies and cache data using the keyboard shortcut, Ctrl + Shift + Delete.
Close all browser windows and relaunch your web browser.
Restart your computer as there could be some system files that might be causing the issue.
Wrapping Up
This was all about how to update the Brave browser. Brave has seen massive growth in recent years as there has been a massive concern for privacy, and people have been looking for an alternative browser other than Chrome. I hope you found this guide useful and learned something new today. Stay tuned to Browser To Use for more such articles, guides, and How To's.
Related: