When Canva was introduced, it revolutionized the way people could make graphics. And with a self-explanatory and easy user interface, it gained popularity in no time. The best part is that you could use Canva within your web browser. In this article, we are here to recommend some of the best web browsers for Canva, where you can edit and create graphics without any lag or slowdown.
Related | 5 Ways to Add & Use Notepad in Google Chrome
Best Web Browsers for Canva Graphic Design
Canva is a tool that has a lot of interactive elements within the user interface. So obviously, it does require the browser to have JavaScript. This is the only critical requirement apart from using the minimum supported web browser version.
Apart from these, different browsers have different offerings that can enhance your experience as you use Canva – which we shall discuss in detail in the following few sections. But firstly, here's the minimum version of the browsers that you need to be on.
Our Recommendation: Google Chrome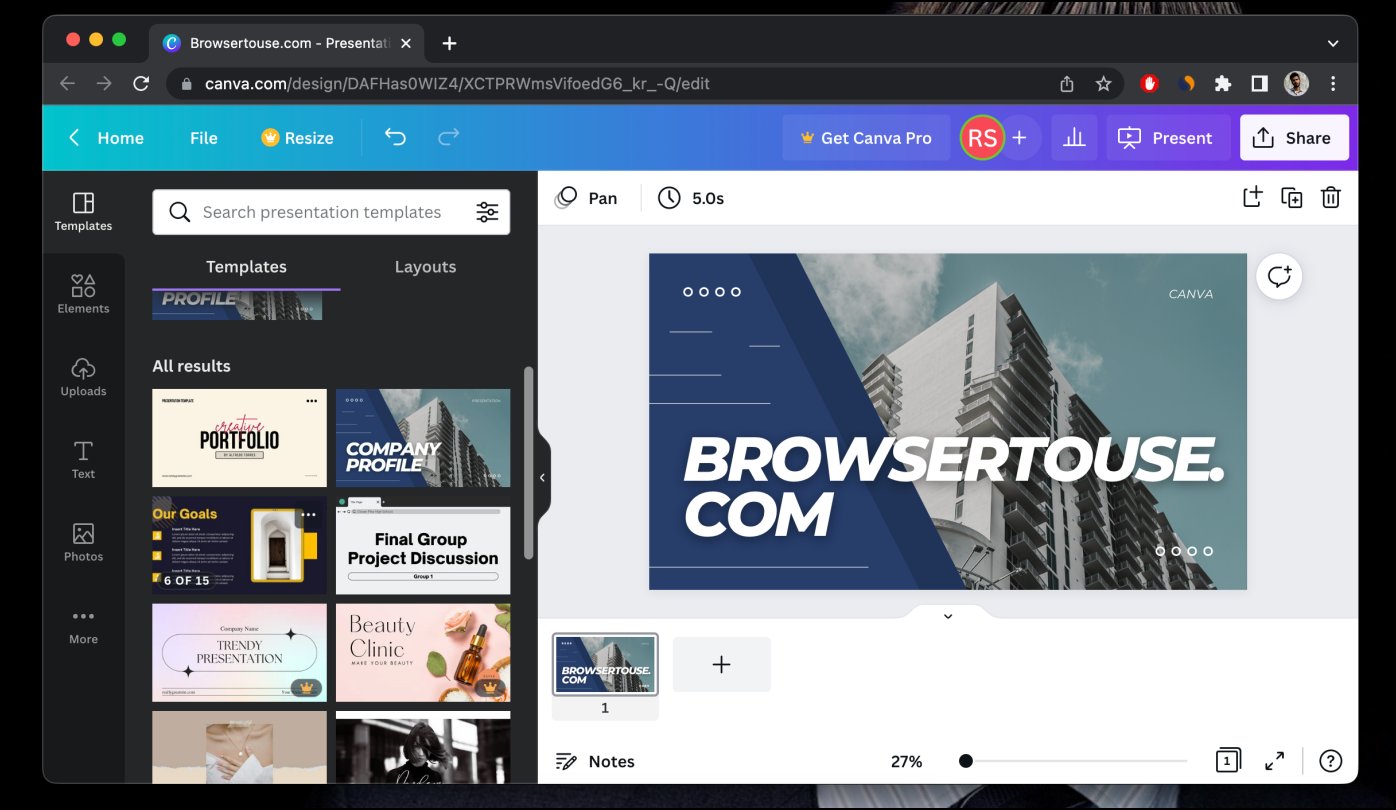 Google Chrome and other browsers like Edge and Brave run on the Chromium engine. The widespread adaption of this engine is because of the optimization and the performance that it offers.
So, if performance is the decisive factor, then we can confidently say Google Chrome will show the fastest performance on Canva. And including everything else, Google Chrome seems to be the best option among web browsers for Canva.
One of the reasons why we made the previous statement is the built-in smooth scrolling found within the flags section. It makes navigating the user interface a whole lot easier, and we're sure it will help in Canva too. You can read our detailed article about smooth scrolling for multiple ways to implement it on Chrome.
Performance features apart, the third-party extension support is one of the best features that will aid your experience of Canva graphic design. You can utilize multiple extensions to improve your graphic design, and here are three extensions that caught our eye.



Firefox
In our personal experience, Firefox has, at times, provided us with a smooth experience in content creation. For example, there was a noticeable difference in performance when it came to WordPress. As Canva is more or less a similar platform, which involves a lot of images and text – Firefox is a worthy option to consider.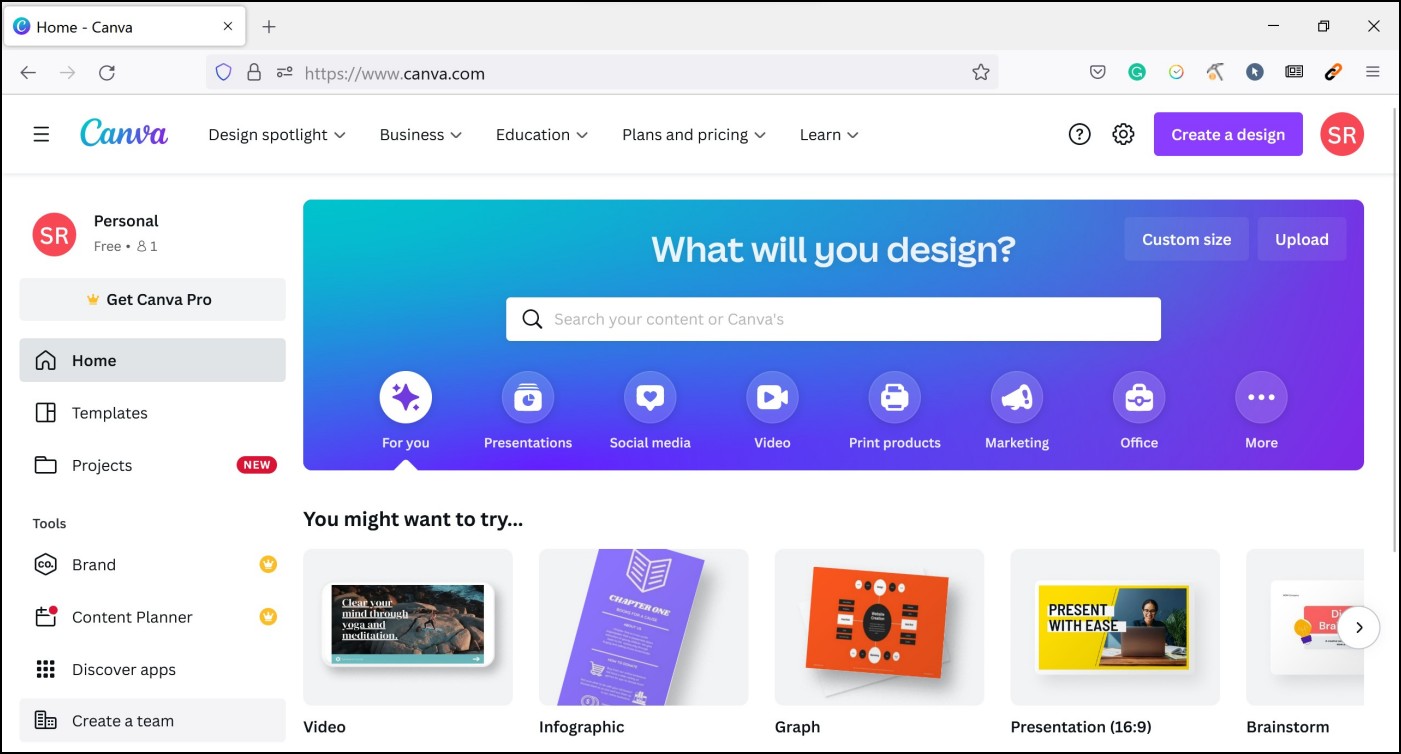 Firefox has fewer bells and whistles, but it gets the basics right. This is exactly what you need to use a graphic design tool like Canva. Firefox excels in RAM management, which is one of the main reasons it offers an edge in performance.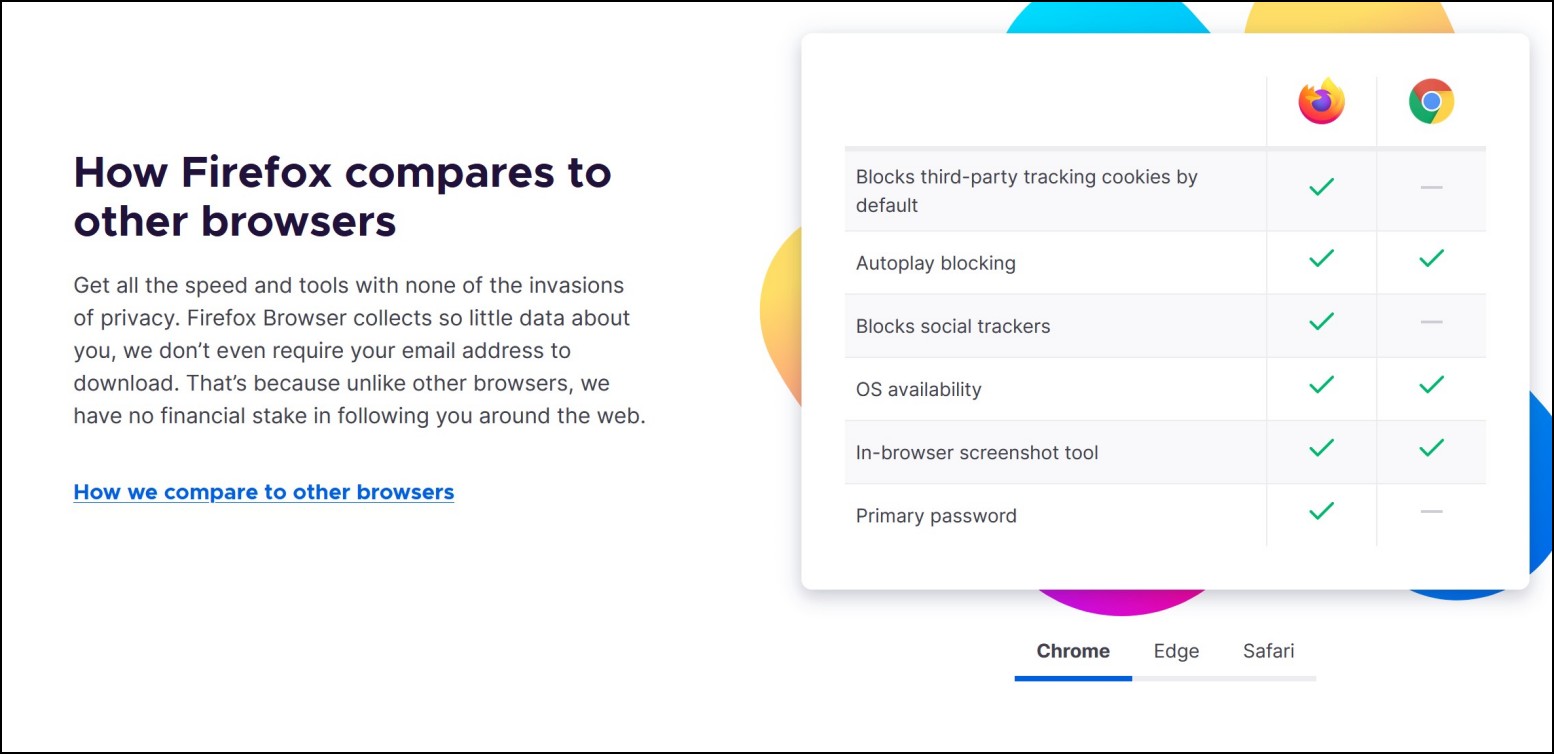 Opera GX- Gaming Browser
When they introduced the GX, Opera invented a new category of web browsers called the "gaming" browser. At first, we were intrigued and amused, but later on, we did find some useful features on the same.

When it comes to performance – you have multiple modes to improve and calibrate the performance according to your needs. Opera GX offers a plethora of performance optimization controls, one of the main reasons we recommend using this web browser for Canva.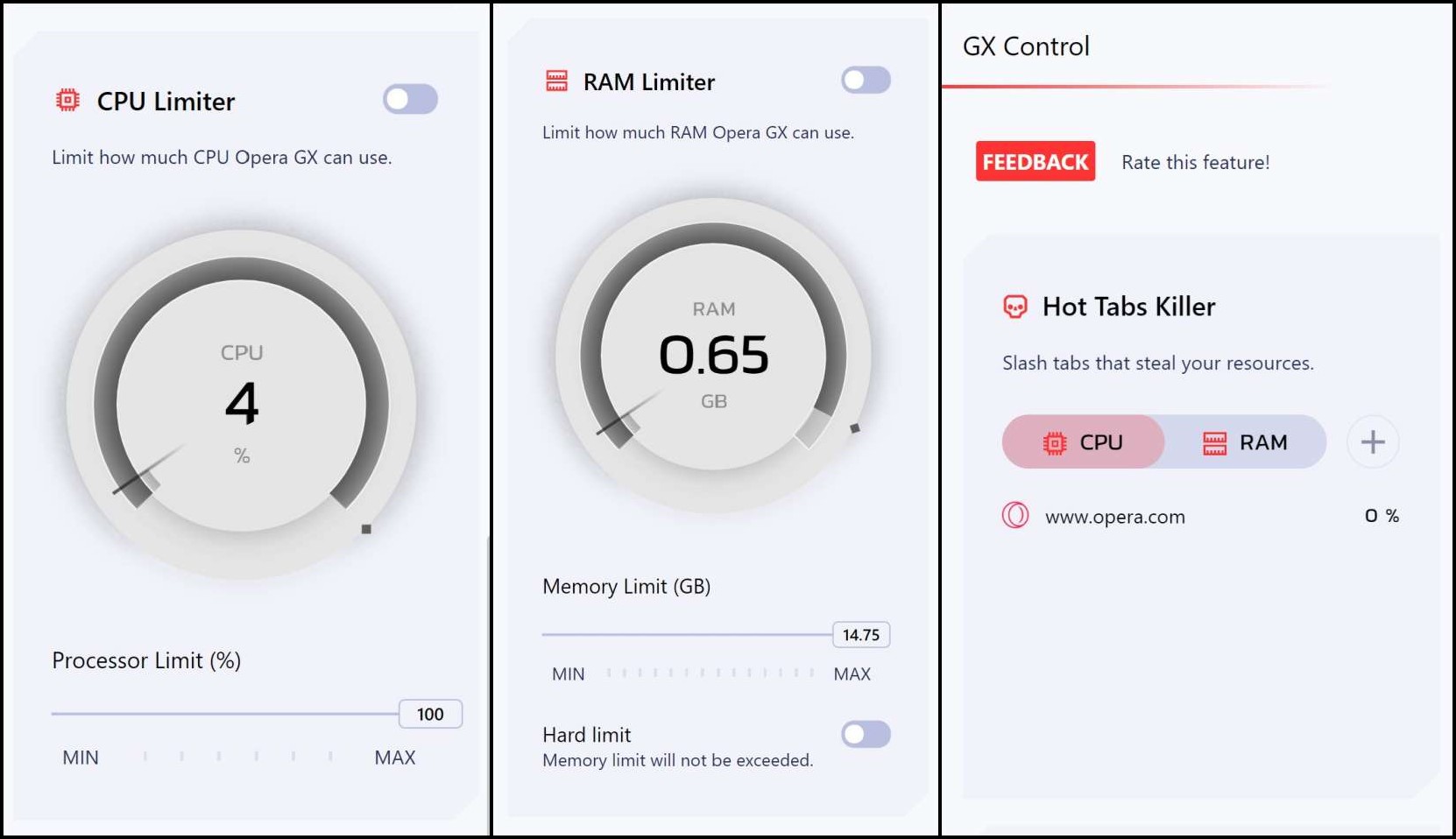 You also get a feature to kill all other opened tabs and other browser services so that you can reserve the best performance for Opera GX. Therefore, when it comes to web browsers for Canva, Opera GX is a worthy option to consider when performance is the priority.
Vivaldi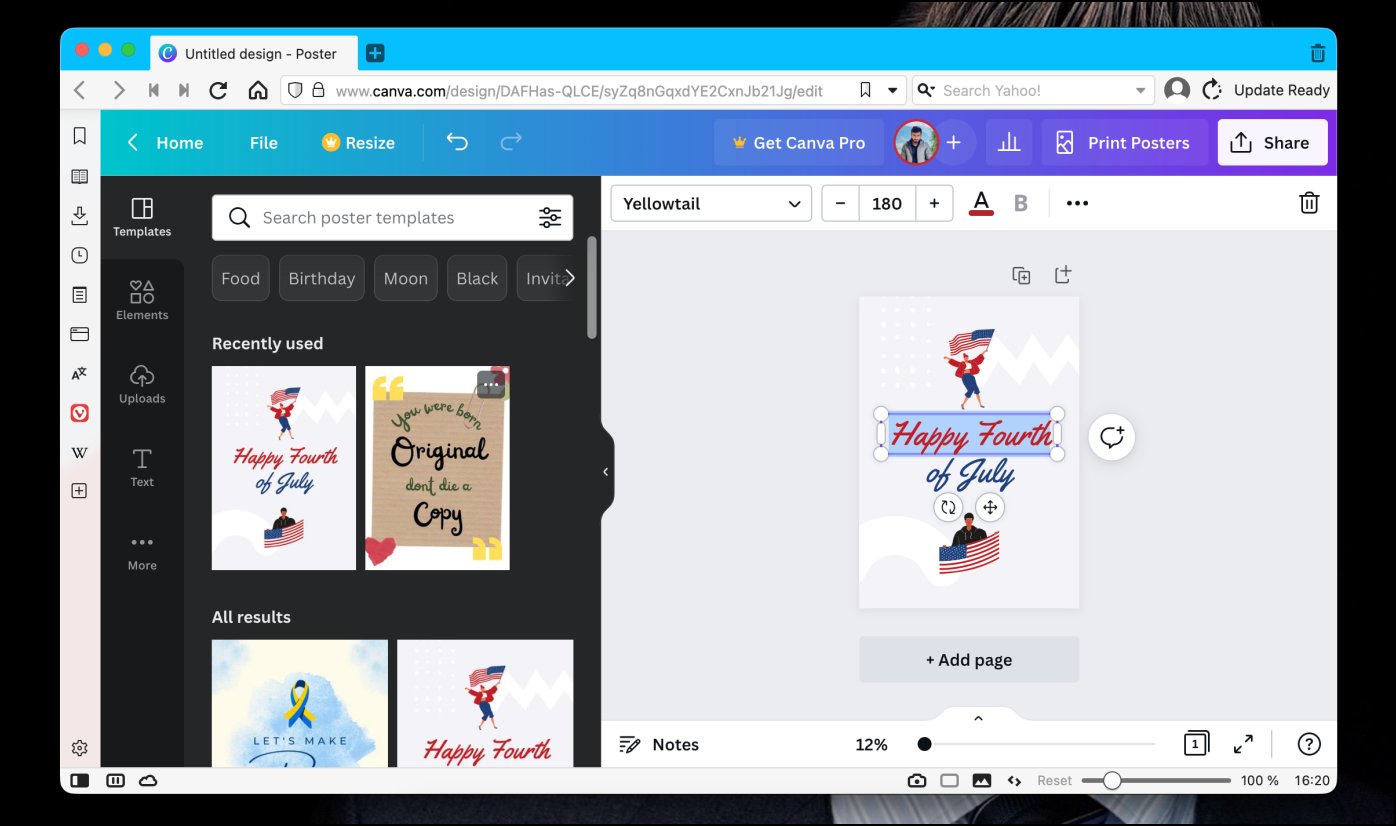 Vivaldi is the new popular browser on the market. There are various reasons to love the Vivaldi browser, but our main area of appreciation is the minimal design and the easy-to-use interface. The tab management, as advertised, is a highlight.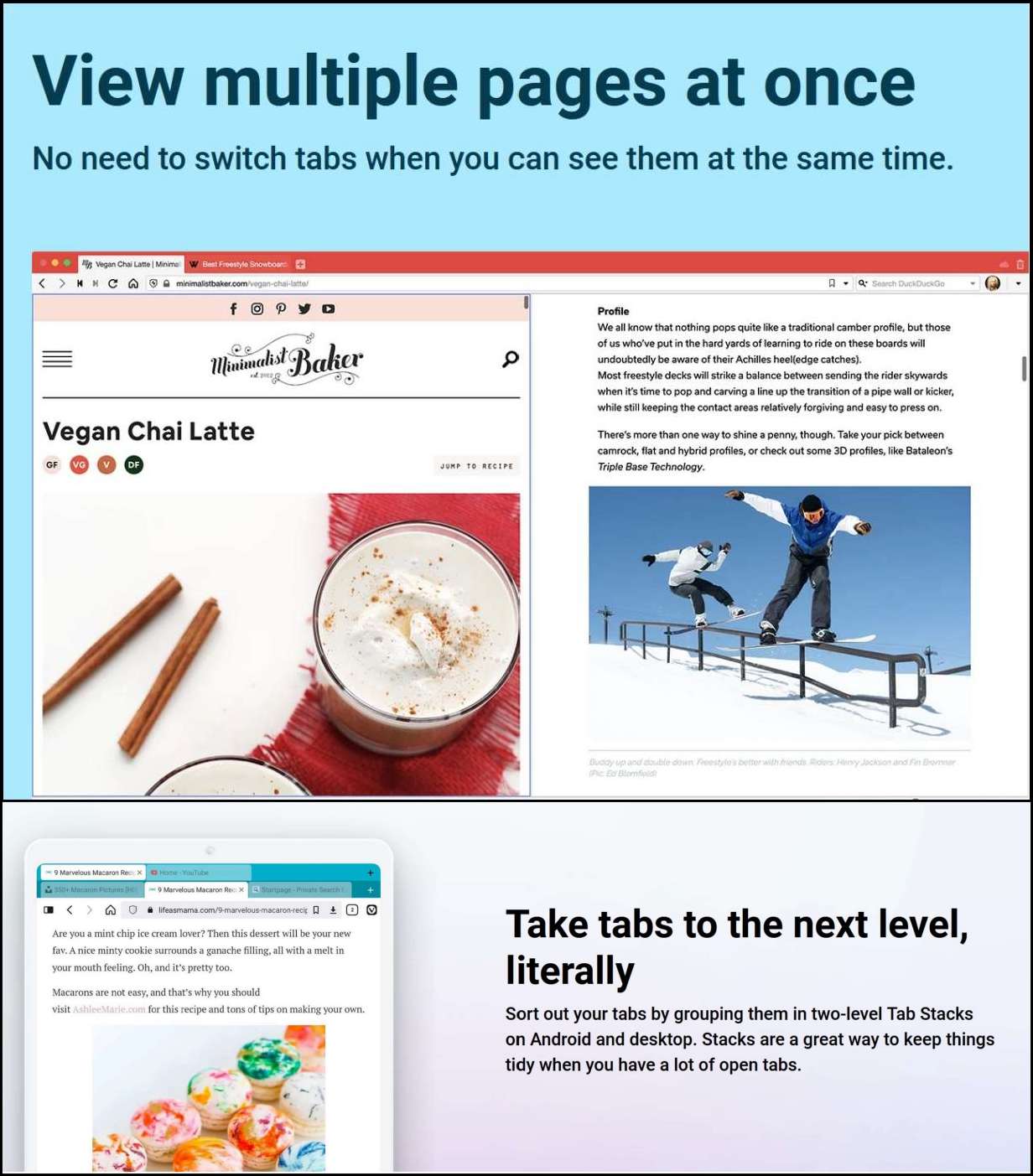 If your work on a Canva project involves switching around many tabs, then Vivaldi is the browser for you. There are no hiccups regarding the performance, provided you have adequate hardware. As expected, the RAM management on this browser, too, was good enough.
Thus, we can confidently recommend the Vivaldi browser for Canva, given for refined and clean user experience and smooth butter performance.
Safari
On the Mac side, you can barely go wrong with using Safari for any web application. It is a web browser tailor-made for the operating system. Everything, including the performance, user experience, and interface, is something that will greatly aid your projects as you work on Canva.
You can move around elements quickly and ensure there are no stutters as you work on Canva. Thus if you are a macOS user, Safari undoubtedly is one of the best web browsers for Canva.
Bonus: Canva Desktop App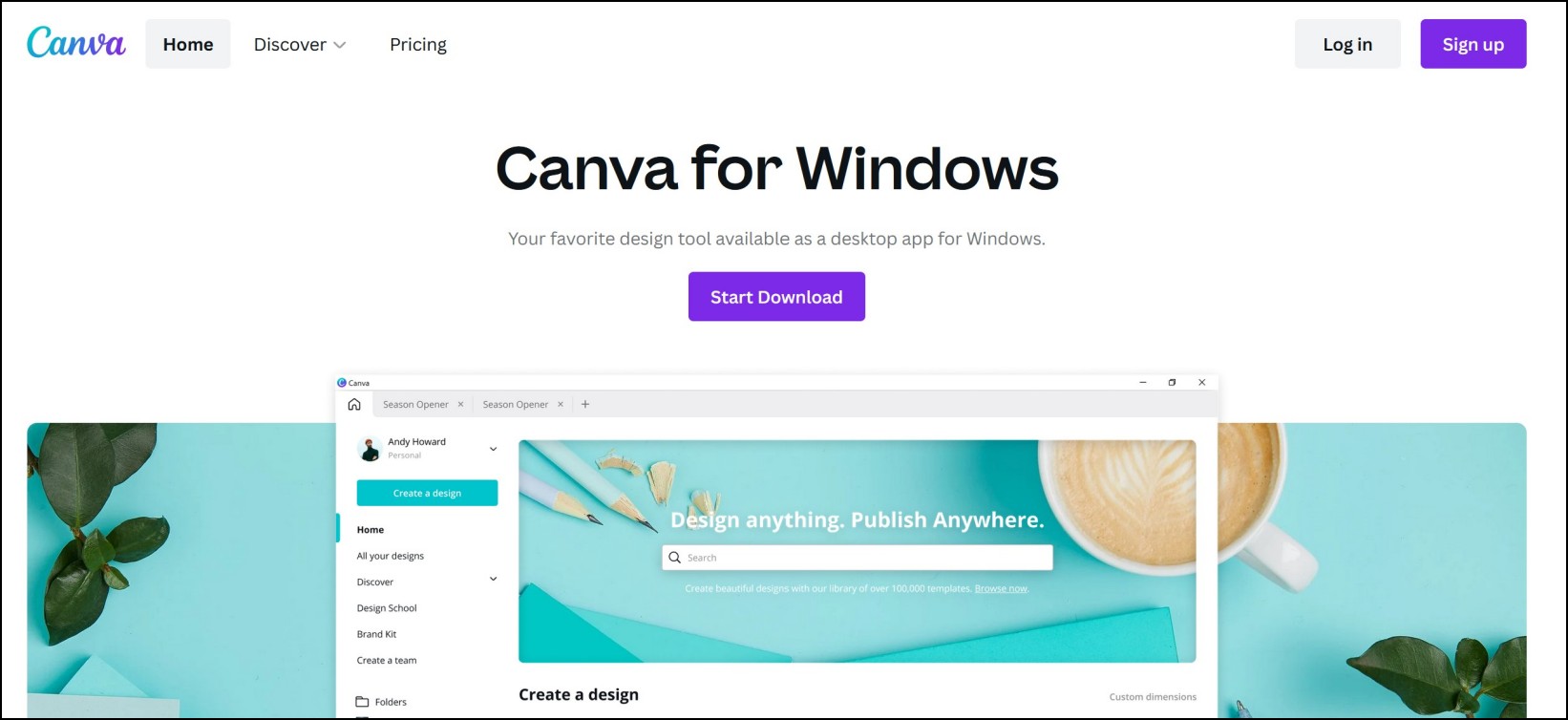 Canva also recently announced a desktop version of their web-based graphic design tool. If you feel a few web browsers for Canva are limiting your productivity, you can easily download and install the desktop app.
Of course, it does pack in all the functionality the web browser version offers. This app is also available for both Windows and Mac.
Canva for Windows | Canva for Mac
Wrapping Up
This is all you need to know about using Canva on different web browsers. As mentioned earlier, Google Chrome seems to be the best all-around browser to use Canva on. We hope this article helped you make a choice. Stay tuned to BrowserToUse for more interesting guides to improve and enhance your web browsing experience.