We have all been in a situation where we are working on something important on Chrome, and suddenly the power goes out, or you accidentally close the browser itself- all the hard work went into an abyss. Thankfully, you still have a chance to retrieve those closed tabs and windows. Here, we will show you four ways to restore and reopen recently closed Chrome tabs after a restart in this article.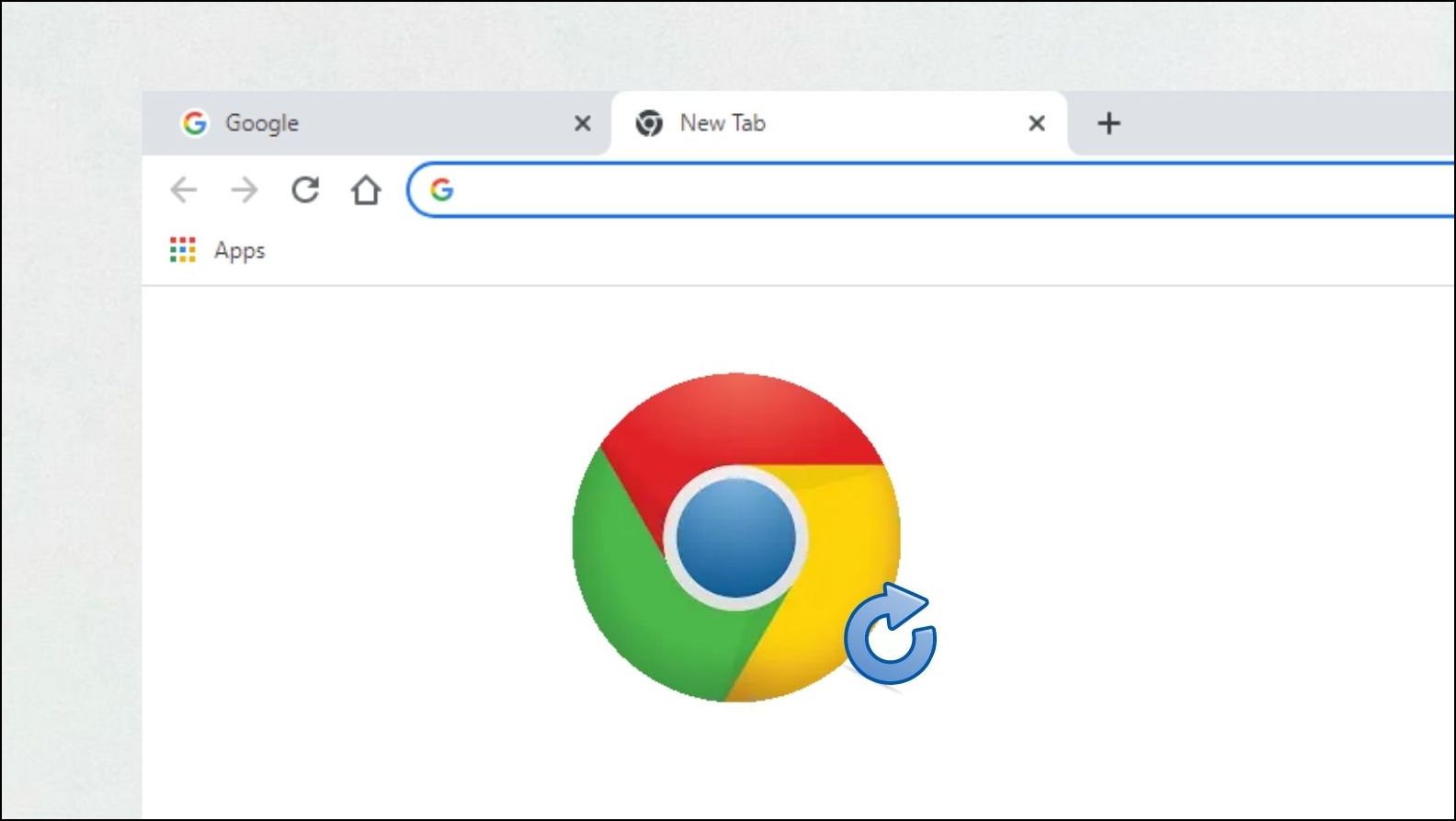 Related | 3 Ways to Transfer Chrome Tabs From Old to New Phone
Restore & Reopen Recently Closed Chrome Tabs
By default, Chrome gives you a toggle to Restore tabs saying "Chrome didn't shut down correctly" if it crashed or the computer restarted. You can click on Restore to get the tabs back. However, if you missed the button, you can use built-in shortcuts or go with an extension to achieve the same.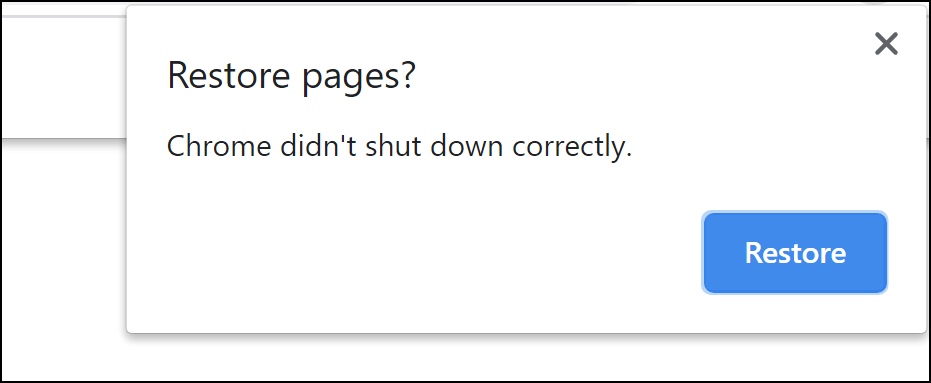 All of the methods work like a charm, so if you cannot use one, you can go with another. These methods work on all Chromium-based browsers like Microsoft Edge and Brave. Here are the four ways to restore recently closed Chrome tabs after crash or restart.
1. Right Click to Reopen Windows in Chrome
Starting off the list, you can reopen any recently closed windows or tabs by right-clicking on the Chrome bar. Here is how you can do it.
Step 1: Re-launch the Chrome browser on your PC.
Step 2: Right-click on the blank section at the top of your Chrome browser, as shown below.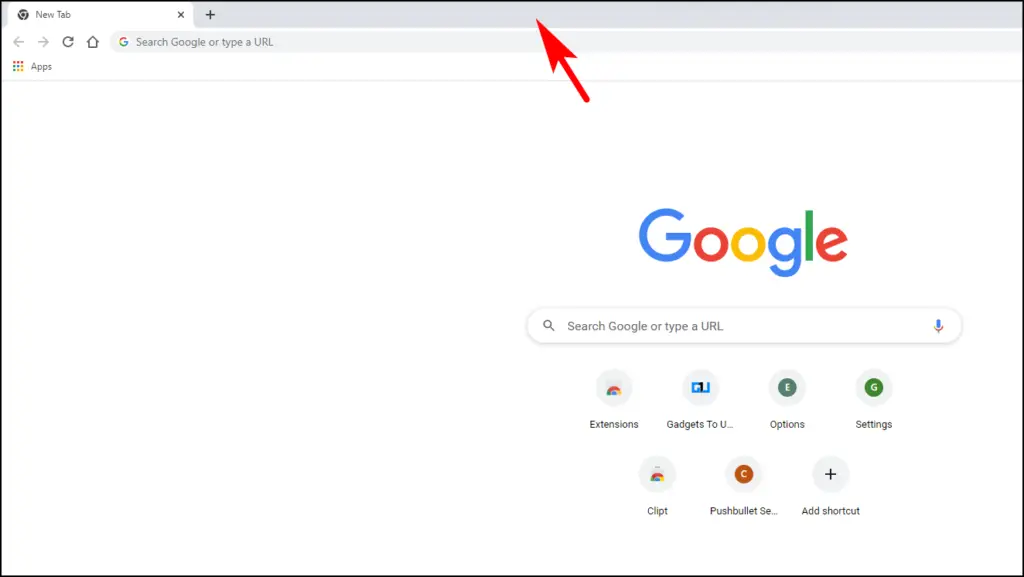 Step 3: Select the option Reopen closed window.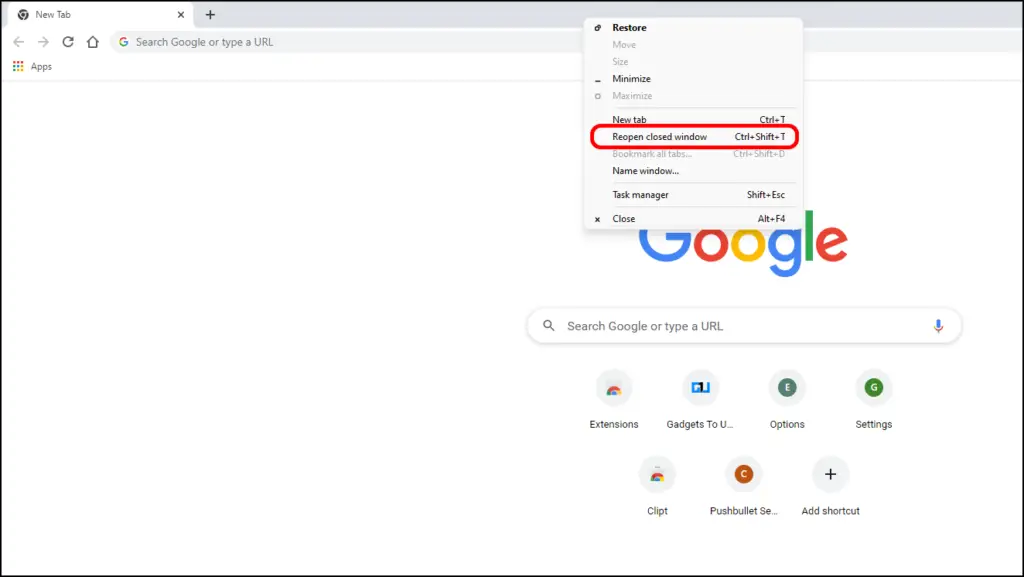 It will automatically restore all the tabs you were browsing before the shutdown.
2. Use CTRL + Shift + T Keyboard Shortcut
You can use a keyboard shortcut to restore recently closed tabs within seconds. This method works for both Windows and Mac.
Step 1: Open the Chrome browser.
Step 2: Press CTRL+Shift+T for Windows and Command+Shift+T for Mac.
This is the quickest way to restore all your recently closed tabs. It is a quicker version of the first method.
3. Access Recently Closed Tabs from Taskbar
Another simple way to access all the recently closed tabs after restarting your Chrome browser is by right-clicking on the Chrome taskbar icon. It is as simple to follow as the above-mentioned methods. Let us take a look at it:
Step 1: Restart your Chrome browser.
Step 2: Right-click the Chrome icon on the taskbar, as shown below.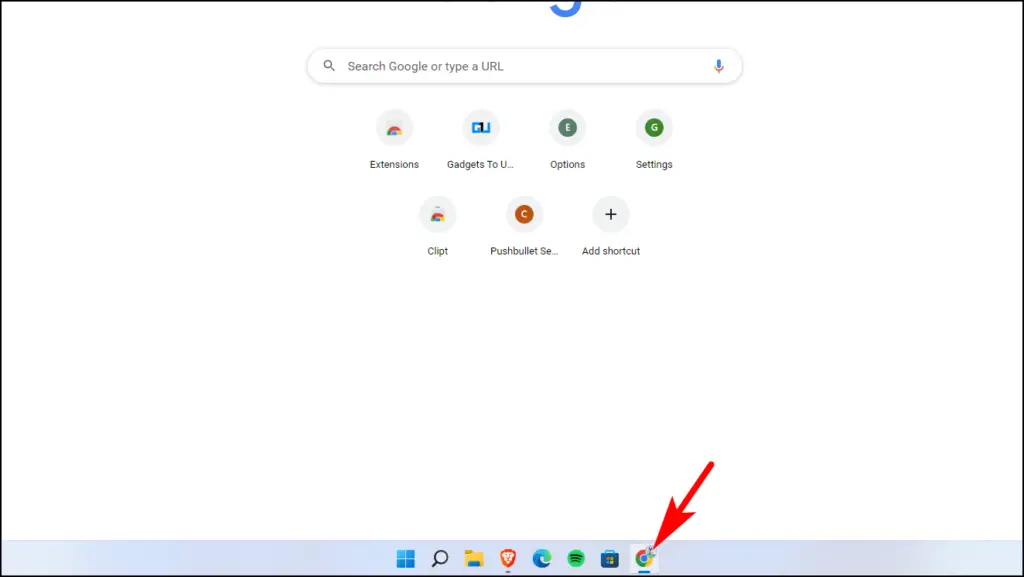 Step 3: A menu will open up where you can find all the tabs under the Recently closed section. Select the tab you want to restore.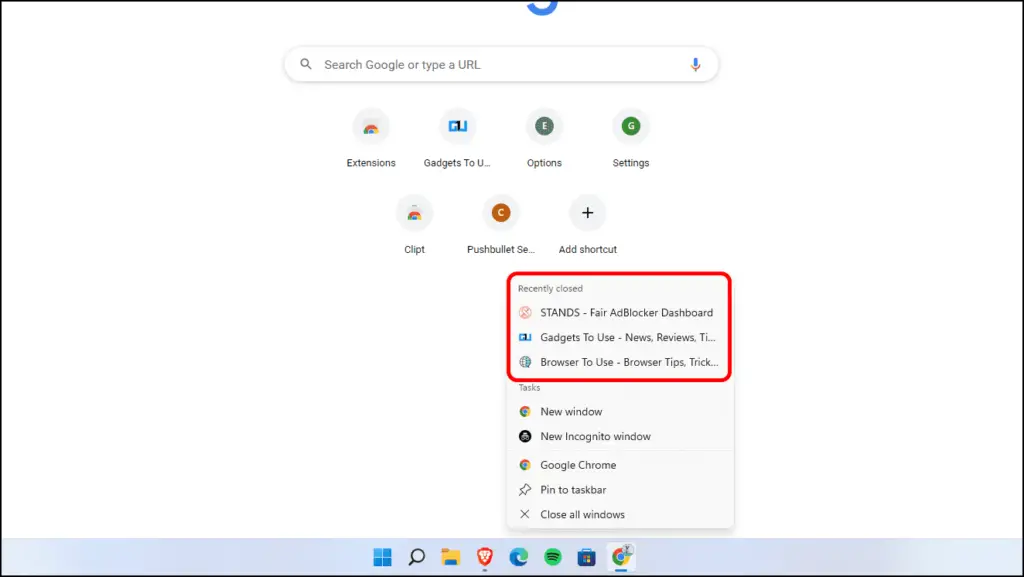 Unlike the previous methods, you can only open one tab at a time using this method and have to repeat the process to open the rest of the tabs.
4. Restore Closed tabs from Chrome History
Chrome added a Recently closed section within the History menu back in 2019 to make it easier to find recently closed tabs. You can use it to find and restore closed windows. But just like the taskbar method, you can only open one tab at a time using this method.
Step 1: Restart the Chrome browser.
Step 2: Click on the three vertical dots on the far top right side.
Step 3: Hover your cursor over the History option to reveal a menu with your browsing history.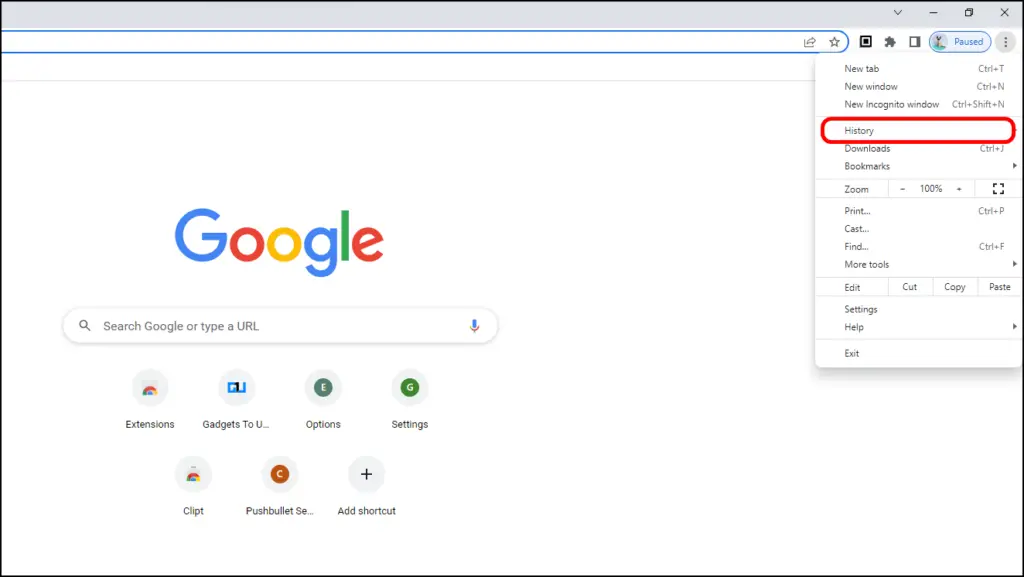 Step 4: You can find the Recently closed section at the top, under which you will find a list of recently closed tabs. Click on the tabs you wish to restore.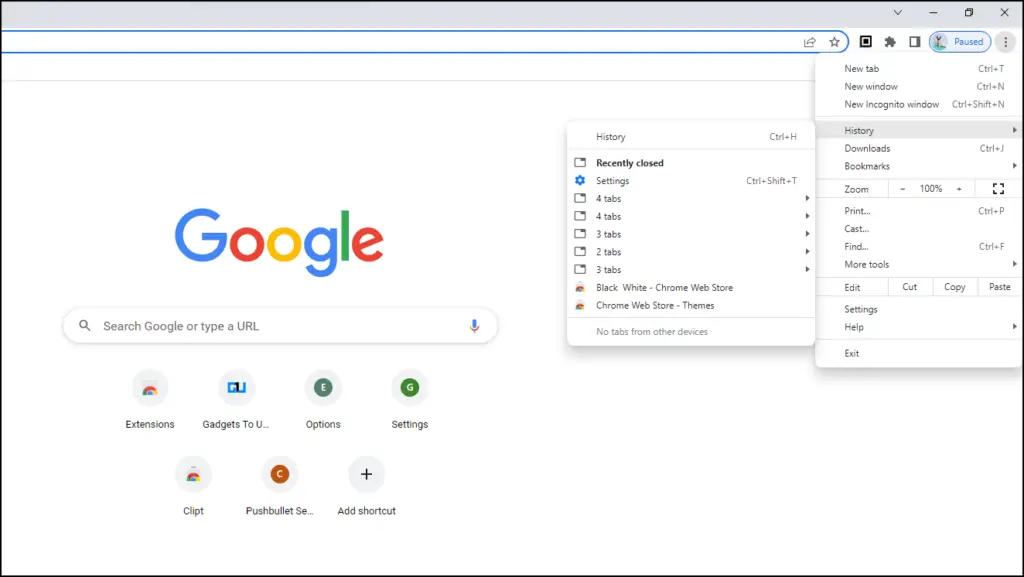 If you had multiple tabs open before the shutdown, they would be stored within a folder.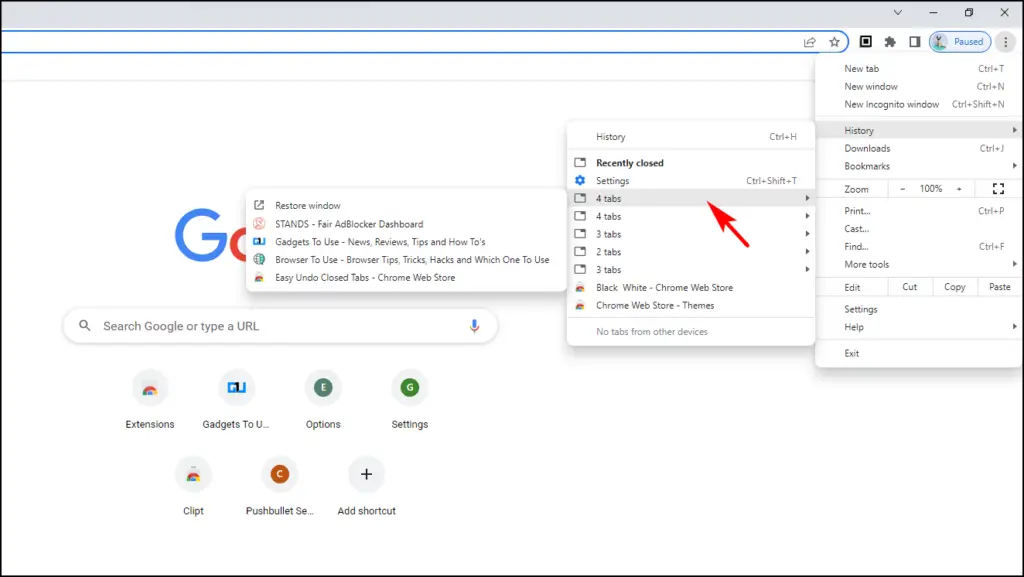 5. Undo Closed Tabs using Extension
You can use an extension to list out all your recently closed tabs that you can use to restore them, just like the History menu. There are several extensions on the Chrome Web Store that you can use for this, but we decided to use the Tab Restore extension. This is how you can set it up.
Step 1: Download the Tab Restore extension from the Chrome Web Store.
Step 2: Once downloaded, click on the extension icon in the top right corner.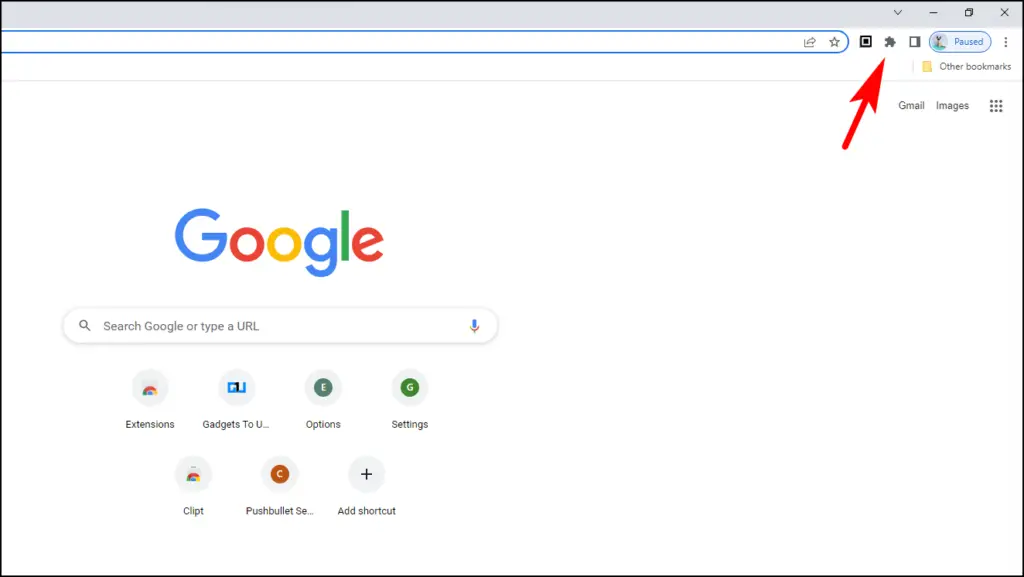 Step 3: Now click on the Tab Restore extension to reveal a list of your recently closed and previously visited tabs.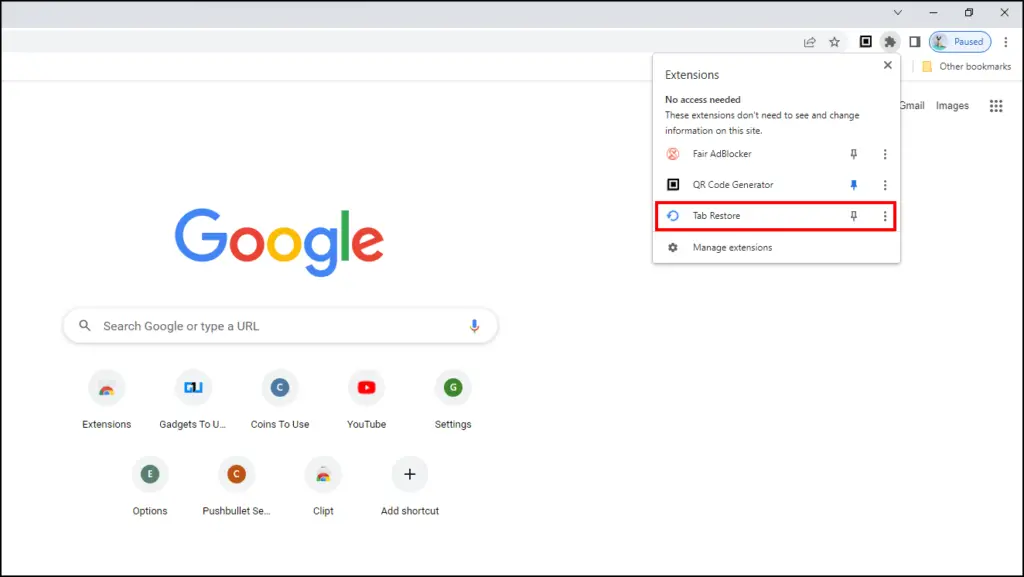 Step 4: Select the tab and click on it to restore it.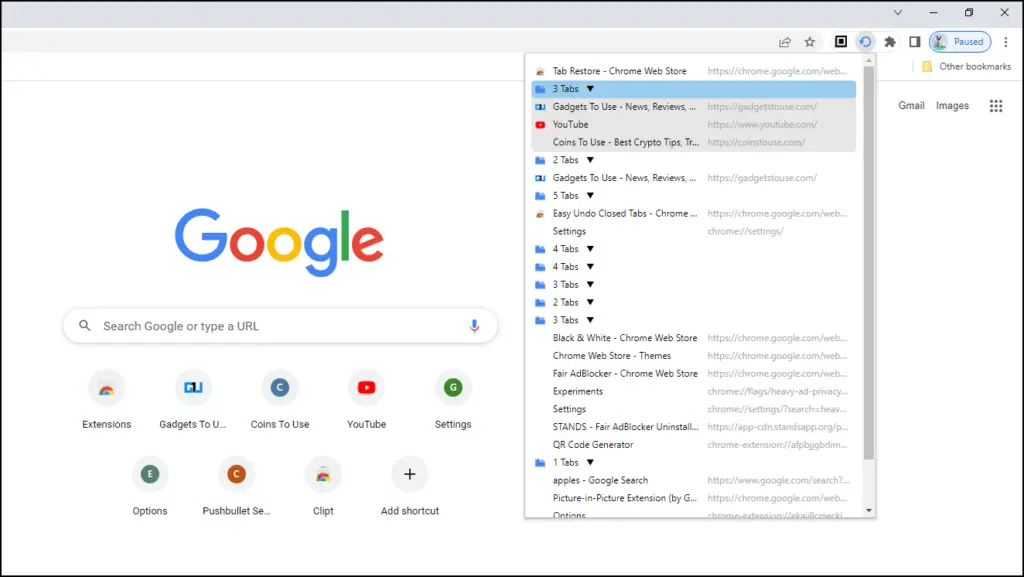 Using extension makes it easy to not only recover closed tabs but also see your browsing history with a click on a button.
Wrapping Up
These are four ways you can use to restore recently closed tabs on Chrome after a restart. It is always good to see that there are multiple ways built within the browser to reopen closed tabs, as a sudden shutdown can risk losing a lot of hard work and effort. I hope you enjoyed this guide and learned something new today. Stay tuned to Browser To Use for more such articles, guides, and How To's.