Google Search is consistently updated with new add-ons. Most of these features are appreciated by the end-user, but at times some of these end up causing a few inconveniences and aren't accepted well by some users. One such technology is the AMP – Accelerated Mobile Pages, which helps load lighter versions of webpages on mobile and other devices. In this article, let's look at what it is, why users want to get rid of it, and four ways to disable AMP in Google Search on mobile and PC.
Related: 7 Instant Ways to Load Pages Faster in Chrome
What is AMP in Google Search?
AMP, short for accelerated mobile pages, is a technology developed by Google, with the primary objective to load pages faster on mobile devices.
The way it happens is that Google uses a different, open-source HTML code framework on AMP pages, which omits and discards a few heavy CSS and JavaScript elements and other elements which contribute to slower loading times on websites.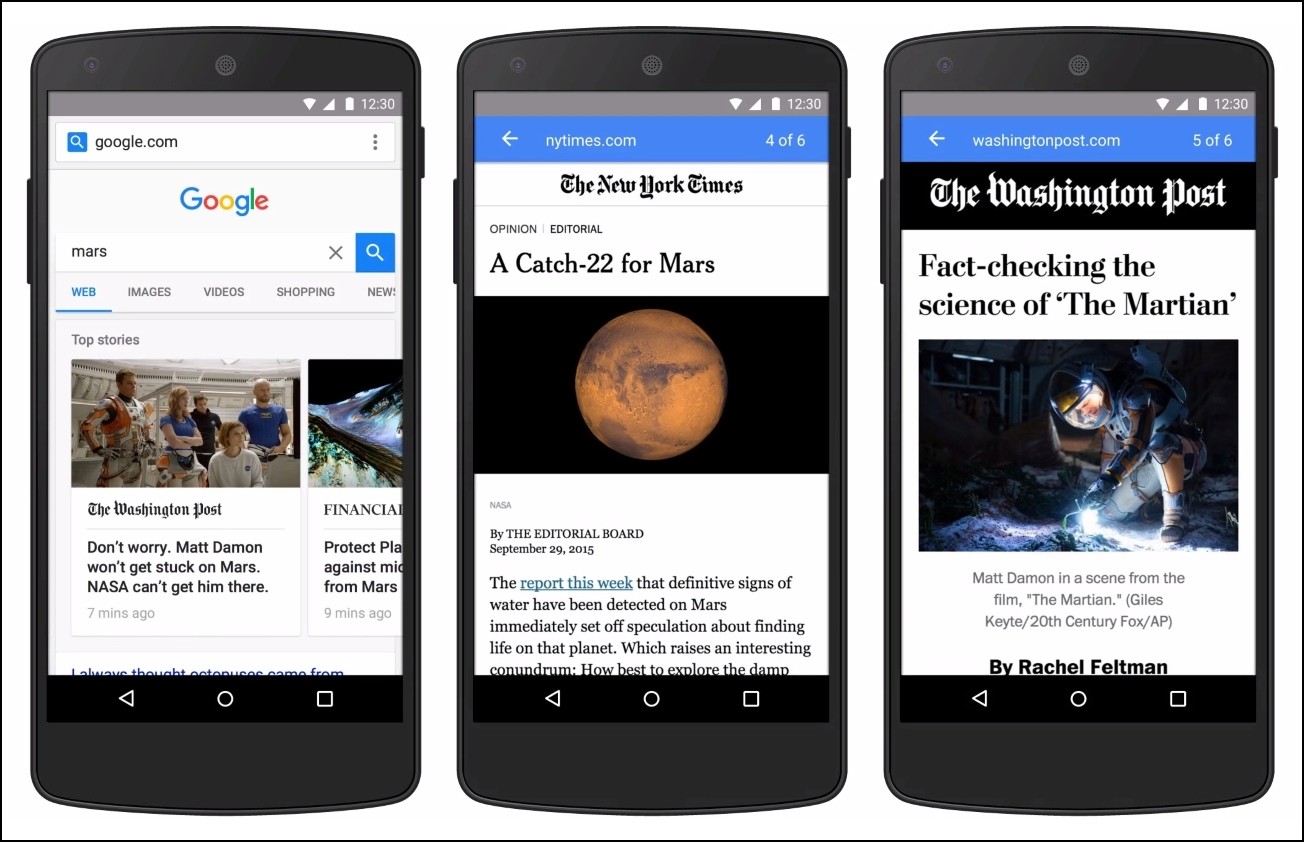 This results in loading speeds four times faster than usual and around ten times lesser data. This is obviously, and especially helpful when you are connected to slow internet connections. It also has a commercial advantage, as many website owners might prefer AMP because it might improve their website rank due to faster loading speeds.
Why Get Rid of AMP?
Yes, we get it. You are surprised how quickly we jumped into getting rid of AMP when we finished looking into its advantages. As per opinions and reactions online, it is safe to say that the disadvantages of AMP outweigh the advantages for a large number of users.
Firstly, AMP and regular pages look different from each other. At times, they just end up looking broken. A web developer might have put in a good amount of effort to design the website, probably with the inclusion of research based on potential users and readers of the website.
So if you care about the original intent of the web developer on the way the website should appear to you, then better disable AMP. Secondly, sharing links to these websites is a hassle as you'll share the link for the AMP version of the site. Isn't it always better to share the URL for the original version?
If you want to overcome some of these shortcomings of AMP, here are some methods to disable AMP on Google Search, both on Android and the desktop version.
How to Disable AMP Links in Google Search – Phone & PC
Take a look into how you can turn off AMP on Google Search. Pick the one that is the most convenient for you, and we're sure all of these will work and help you get rid of AMP.
Method 1- Extension to Disable AMP on Chrome (PC Only)
Redirect AMP to HTML is an extension that redirects you to the regular version of the webpage instead of the AMP. Once installed, it will automatically redirect you to original pages and not the AMP versions. Here's how to install and use the extension in Chrome and other Chromium-based browsers.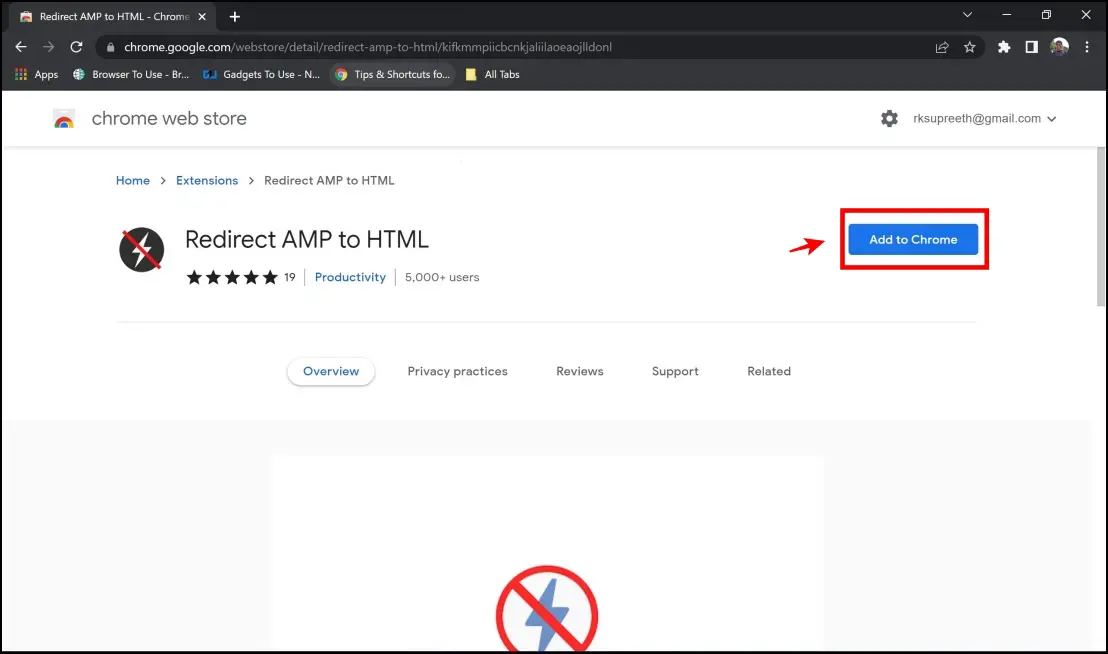 Step 1: Visit the Redirect AMP to HTML extension page.
Step 2: Click on Add to Chrome > Add Extension.
Step 3: Once you add the extension, it ensures that you do not come across any AMP pages, and the ones configured to load the AMP versions by default will appear in their regular versions.
Method 2- Use a Different Search Engine
While we all love Google Search and is undoubtedly the best search engine out there. But, an easy way to disable AMP on Chrome and other browsers is to change the search engine from Google. AMP pages run only on pages searched through Google, and here's how to change it on both Android and desktop.
On Android
Step 1: Click on the three dots menu icon on the top right corner of the toolbar.
Step 2: Tap the Search engine under the basics section.
Step 3 You will now be given a few options for search engines other than Google.
You can switch to Microsoft's Bing, Yahoo, DuckDuckGo, or Ecosia. Select the new one, and all of your search results now will take place in the one you just opted for.
On PC
Step 1: Click on the three dots menu icon on the top right corner and select Settings.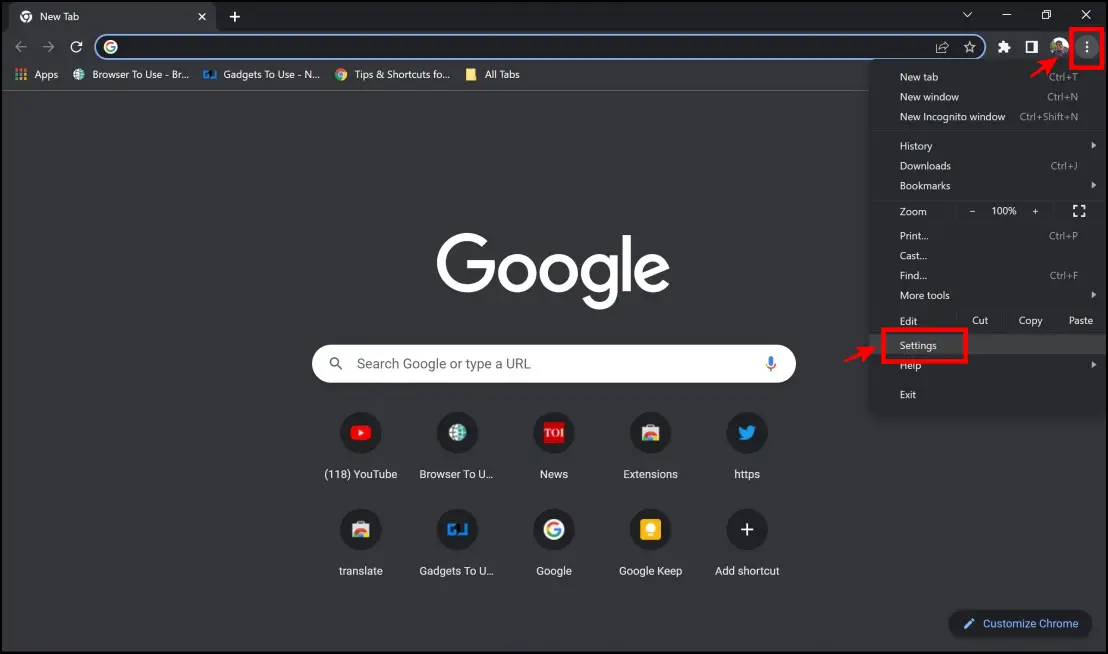 Step 2: Now click on Search engine.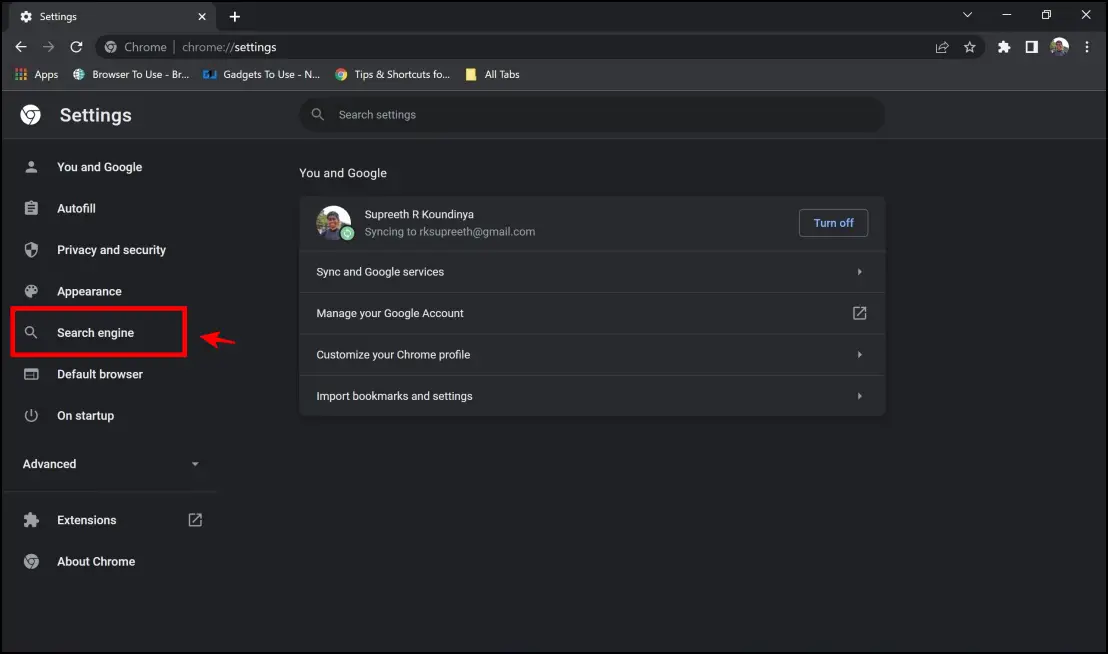 Step 3: Now, click on the drop-down menu next to the search engine used in the address bar option.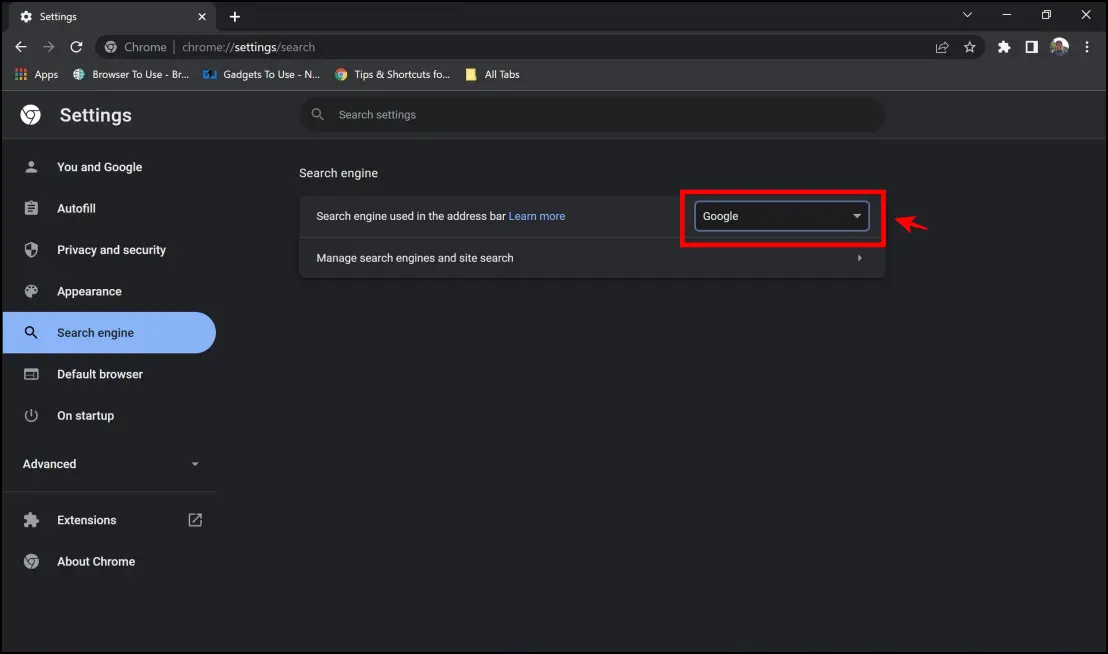 Step 4: Now select the search engine of your choice in the options. As per our experience, we highly recommend using the DuckDuckGo search engine.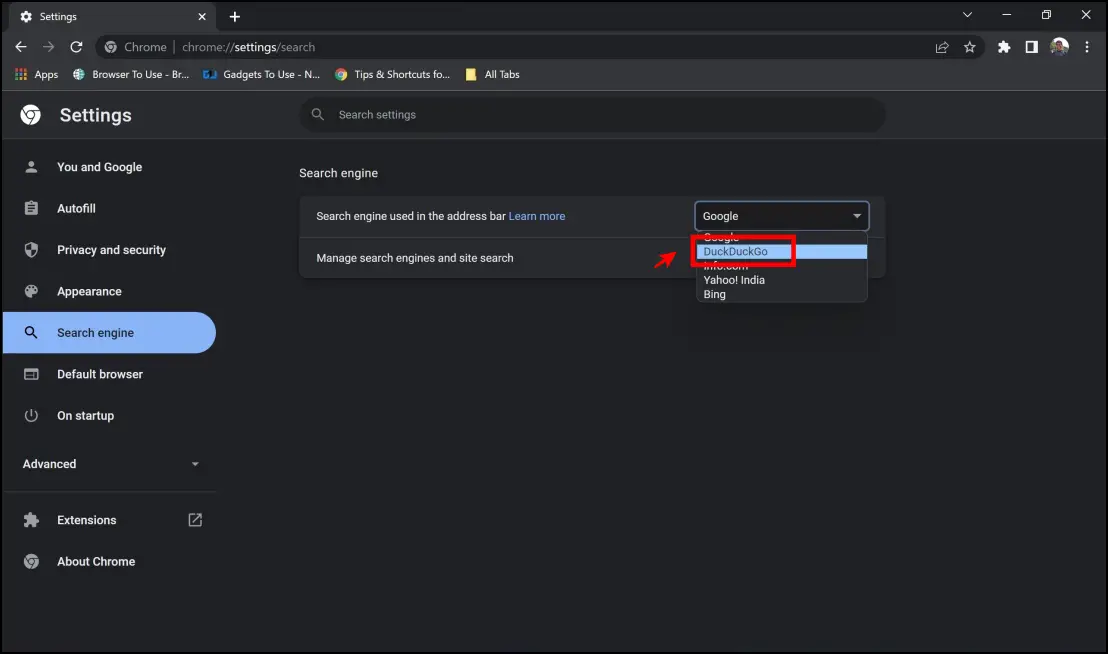 Step 5: We also recommend the new Brave Search. It does seem to come in with a good amount of features. All you need to do is visit the link – search.brave.com.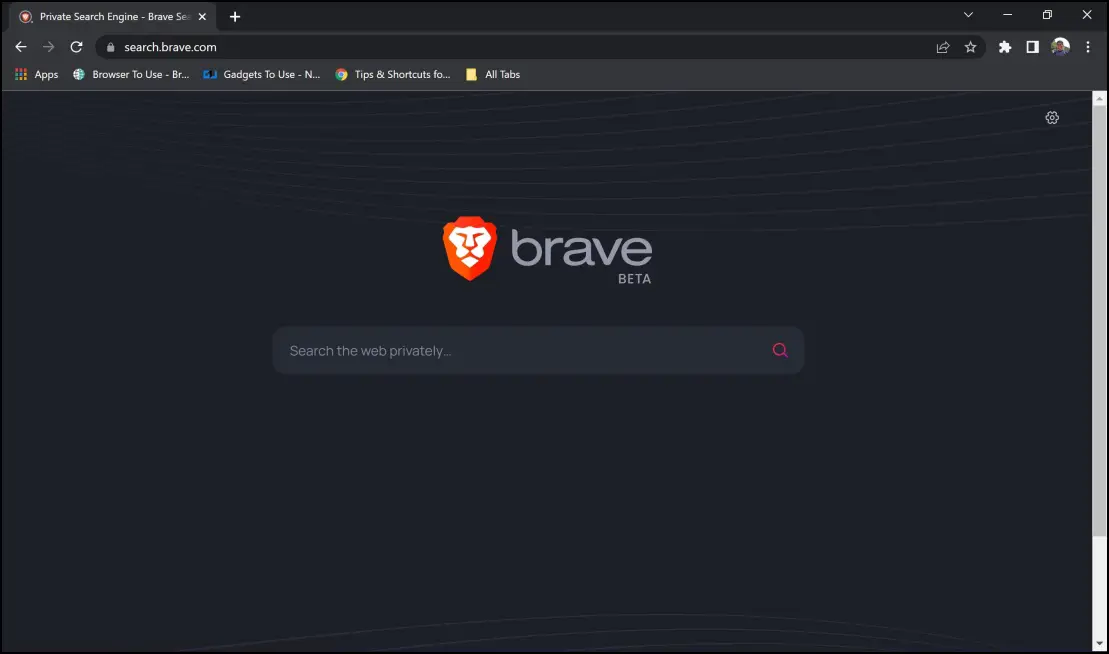 Here's our detailed guide on Brave Search- What is Brave Search? How to Use? Compared to Google & DuckDuckGo.
Method 3- Load the Website From its Original URL
One easy way to load up the non-AMP versions of websites on mobile devices is to load up the original version from its source URL quickly. Here's how to do it.
Step 1: On the AMP version of the website, you will see an encircled "i" option right below the website's toolbar. Tap it.
Step 2: You will now see a pop-up box containing the original URL of the website. Click on the link.
Step 3: You will now see the original version of the website, and you can get rid of all the disadvantages you faced on the AMP versions.
Method 4- Load the Desktop Version of the Website
Another easy way to disable AMP on Google Chrome and other browsers like Edge and Brave is to load up the desktop versions of the website. The desktop versions are the non-compact versions of the website, and it will require you to zoom in and zoom out to read them.
Here's how to do it on your mobile devices:
Step 1: Once you are present on the AMP version of the webpage, click the three-dot menu icon on the top right corner.
Step 2: Click on the checkbox in the Desktop site option.
Step 3: This will now disable AMP on the website, and it loads up the desktop version of the same.
Method 5- De-AMP in Brave Browser
The Braver browser recently announced a new feature to bypass AMP while browsing the web. Enabled by default, it bypasses the AMP pages and instead takes users straight to original websites. You can find it on 1.38 desktop and Android versions, and here's how to confirm if it's on:

Step 1: Open Brave Browser on your PC.
Step 2:  Enter brave://settings/shields in the address bar.
Step 3: Make sure Auto-Redirect AMP Pages is enabled.
Bonus: Using Browsers With In-built Option to Disable AMP
While we focused on how to disable AMP for Google Search in Chrome in the previous sections of the article. If you are open to using other web browsers – we present you with a few options that let you disable AMP within the browser itself.
Kiwi Browser
Step 1: Visit the Kiwi Browser page on Play Store and click Install.
Step 2: Once installed and opened, click on the three dots menu icon on the top right corner.
Step 3: Click on Privacy.
Step 4: Ensure the check box is selected for Remove AMP. This will ensure that none of the pages you open on Kiwi Browser will load the AMP version.
Brave Browser
As mentioned above already, Brave has a built-in method to bypass AMP. Here's how you can install and enable the feature on your computer. If you already have Brave installed on your machine, go to the About section and ensure it's running the latest update.
Step 1: Download and install Brave only from their official website.
Step 2: Once installed and opened, click on the hamburger menu icon on the top right corner and click on Settings.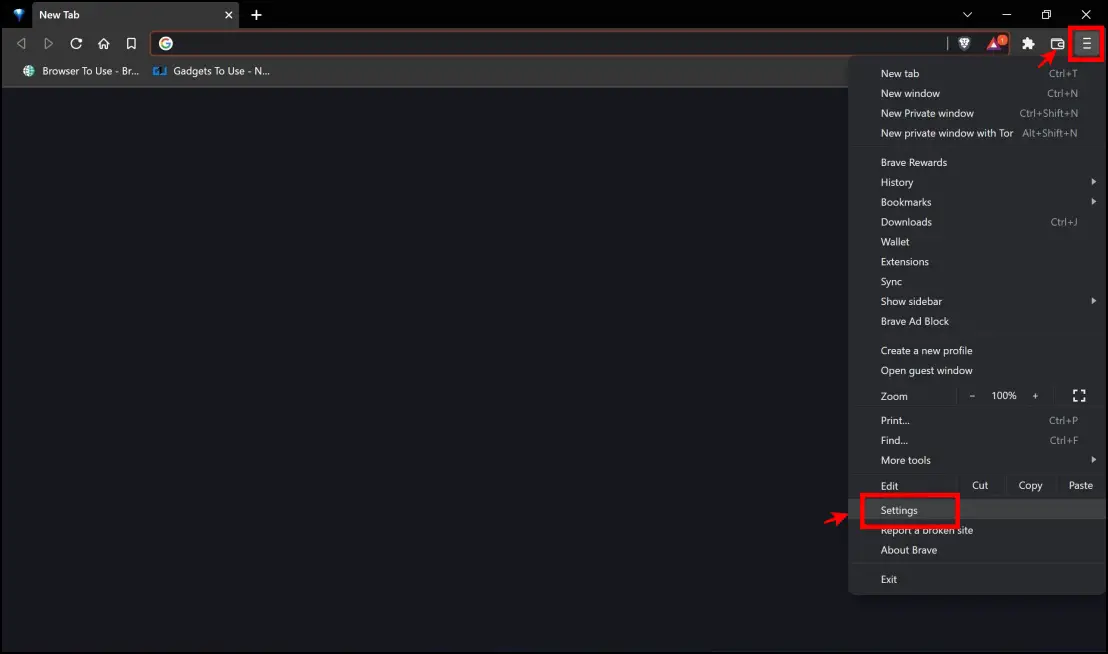 Step 3: Click on Sheilds in the left side corner.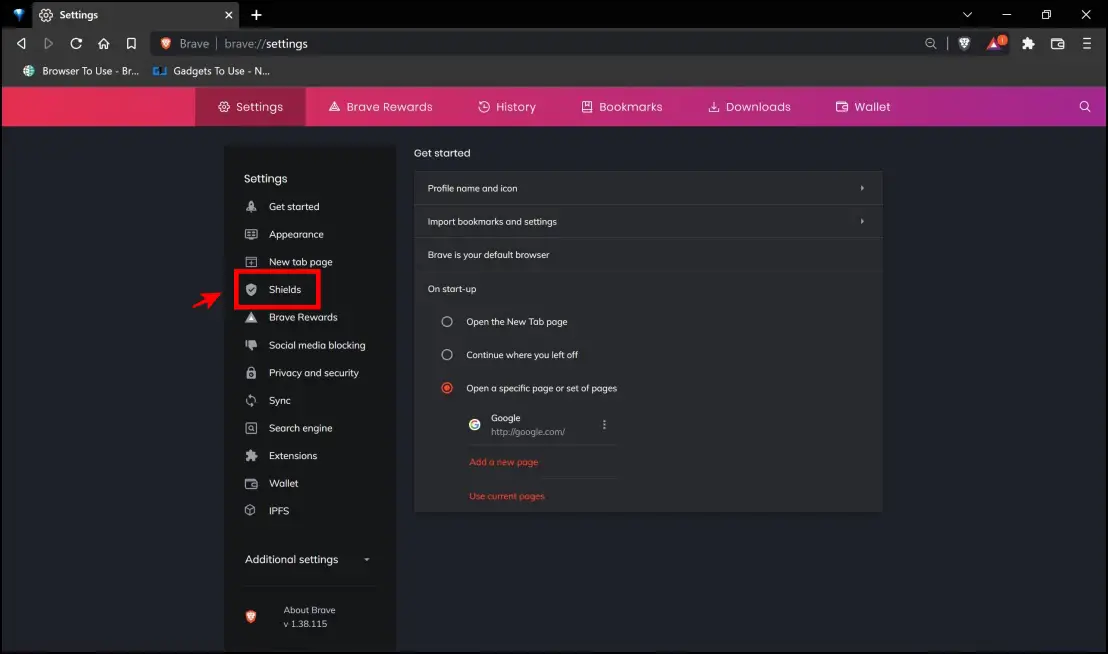 Step 4: Ensure the toggle is turned on for the Auto-redirect AMP pages option.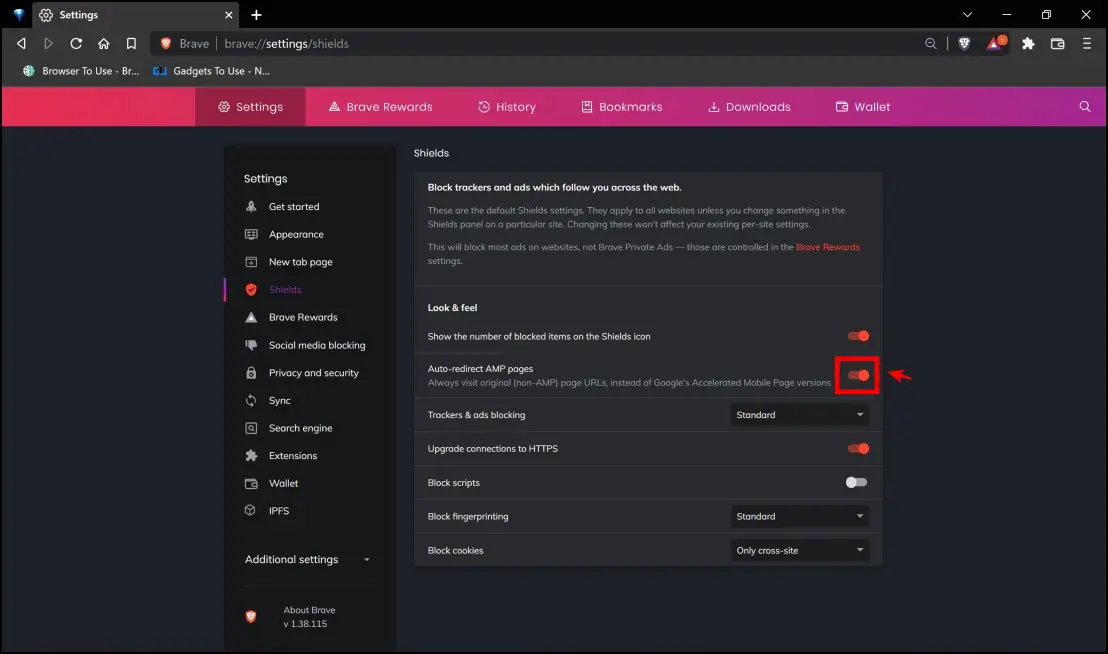 This will ensure that all pages loaded up on Brave Browser will show up in the regular versions and not the AMP ones.
Wrapping Up
These were some of the methods to disable AMP in Google Search on Chrome, Edge, Brave, and other browsers. We hope this article helped you solve the issue. At Browser To Use, we are always looking into issues that bother users the most, and we constantly update our readers with the best tried and tested methods to fix the problems. So, stay tuned to our website for more such articles on similar topics.